IQ
-98-KD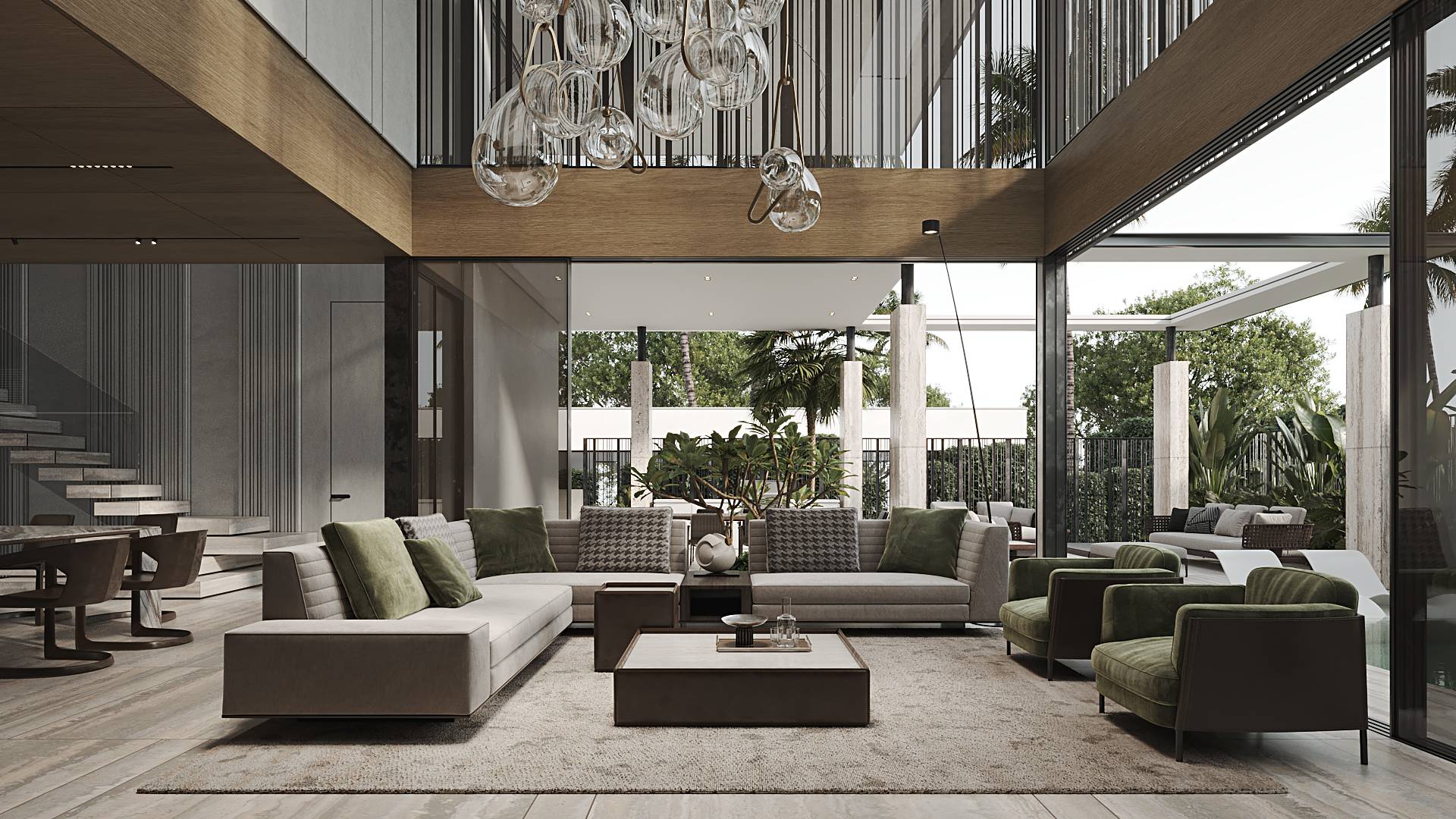 ---
Located in Odesa, this apartment has a marvelous view overlooking the sea and the city. Clients' request? IQOSA style in light and dark. The apartment's unusual architecture featuring decorative pillars and all-panoramic windows dictated many design decisions. Here's their result.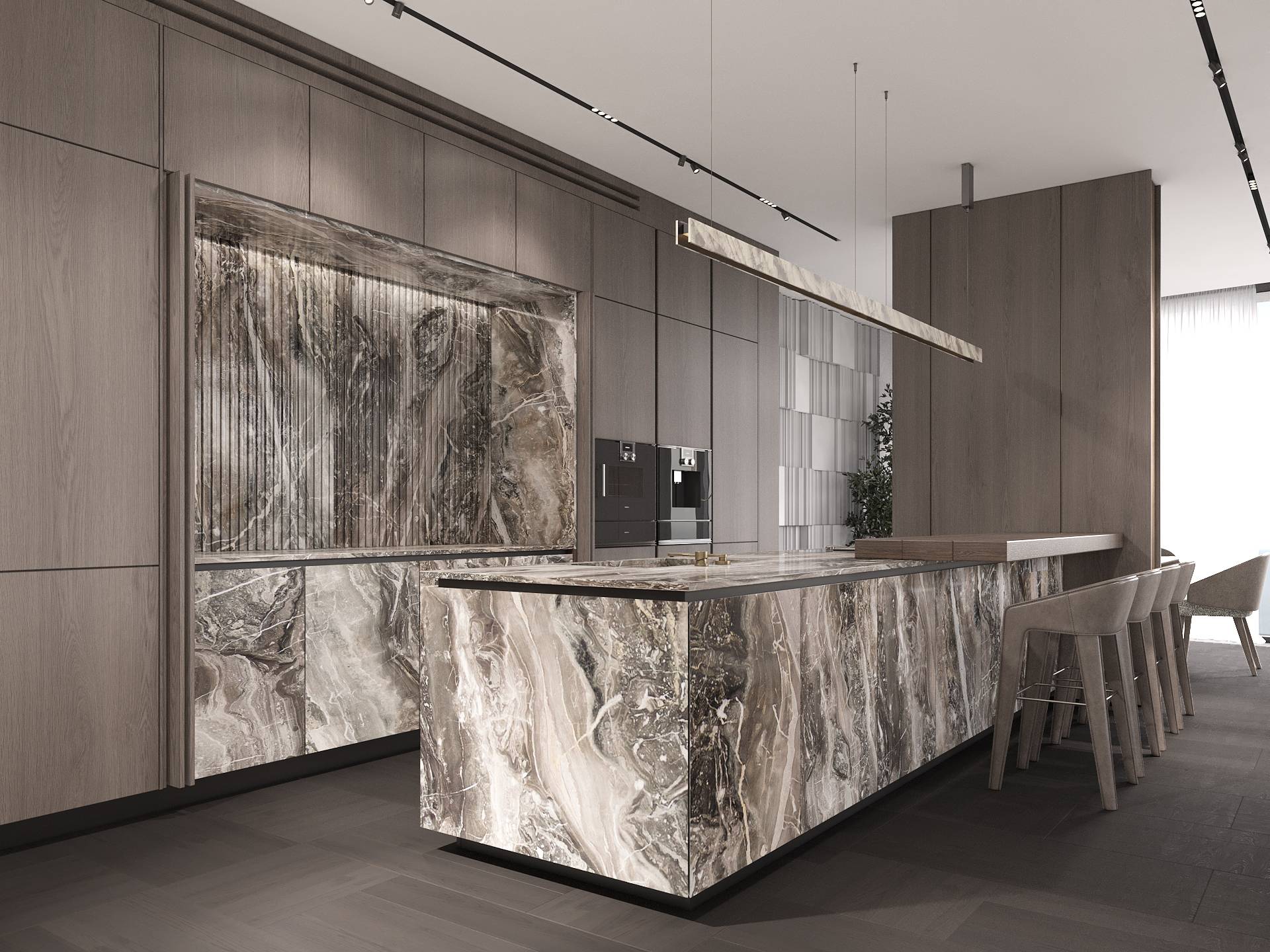 This kitchen is one of the zones in the open-plan social area. It features an active island with a marble countertop and metal covering. The kitchen cabinets are equipped with a pocket-doors system that hides the sink area and bespoke marble panel. Knowing that kitchen storage is never enough, we also designed bespoke cabinetry for glass and porcelain kitchenware.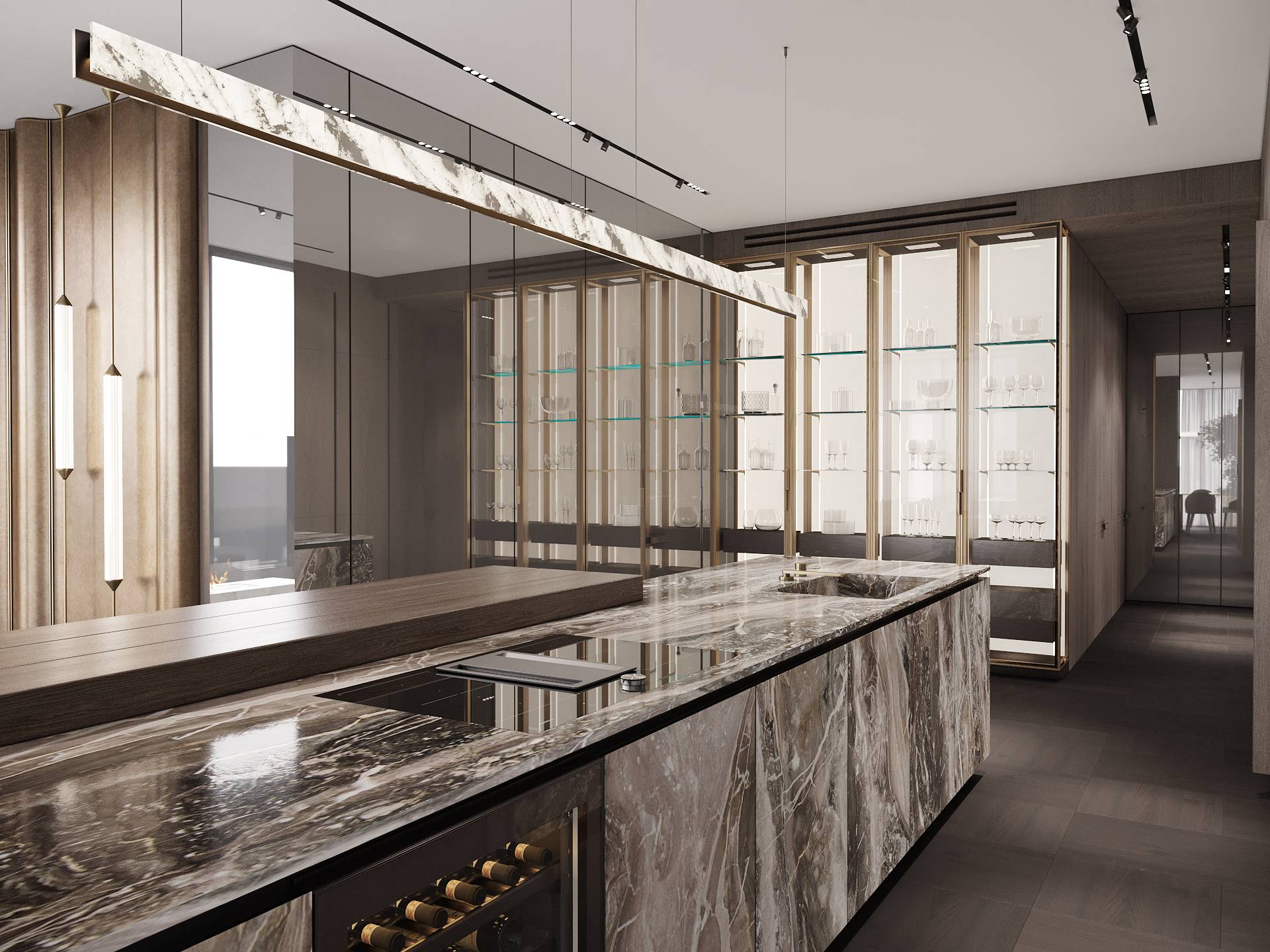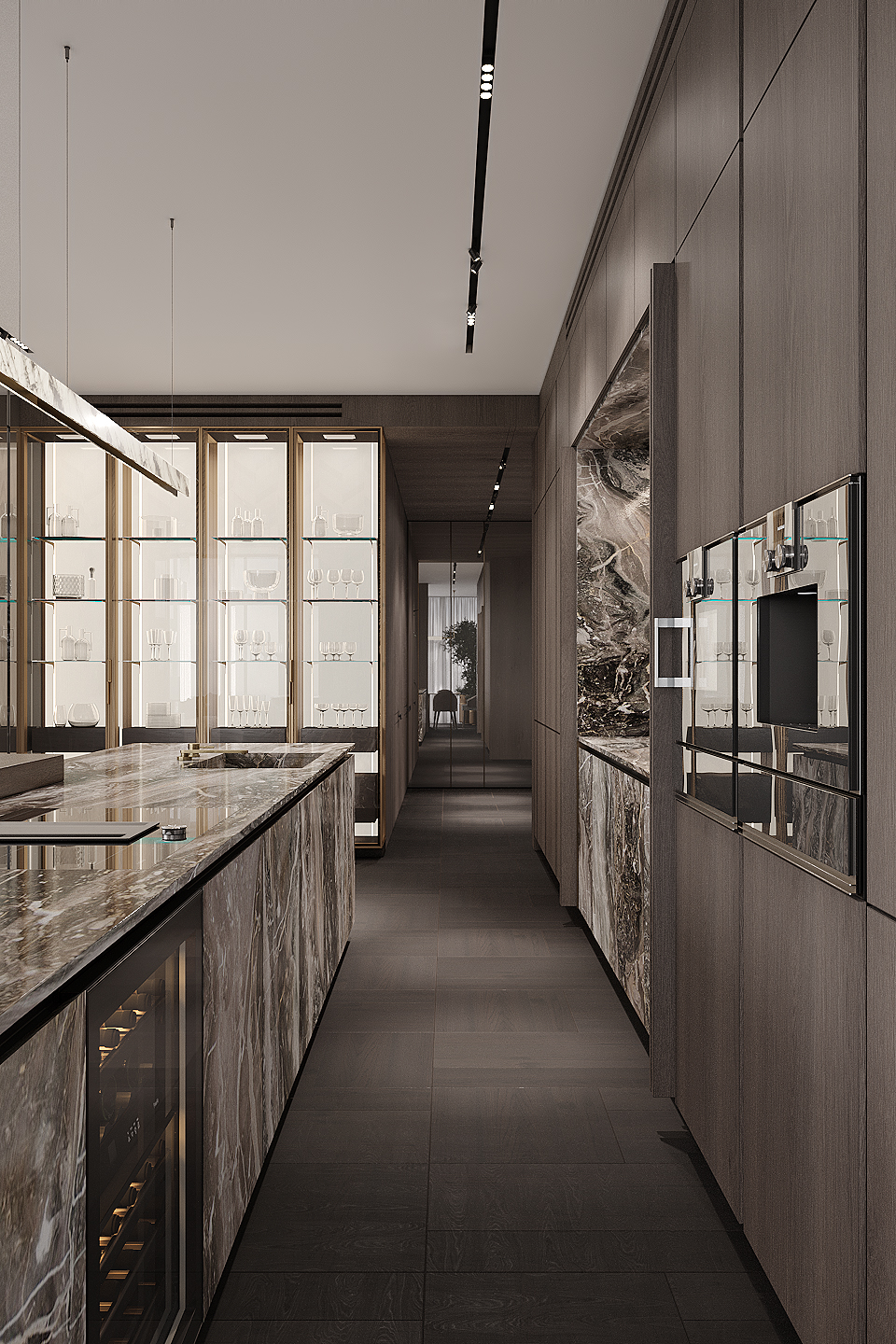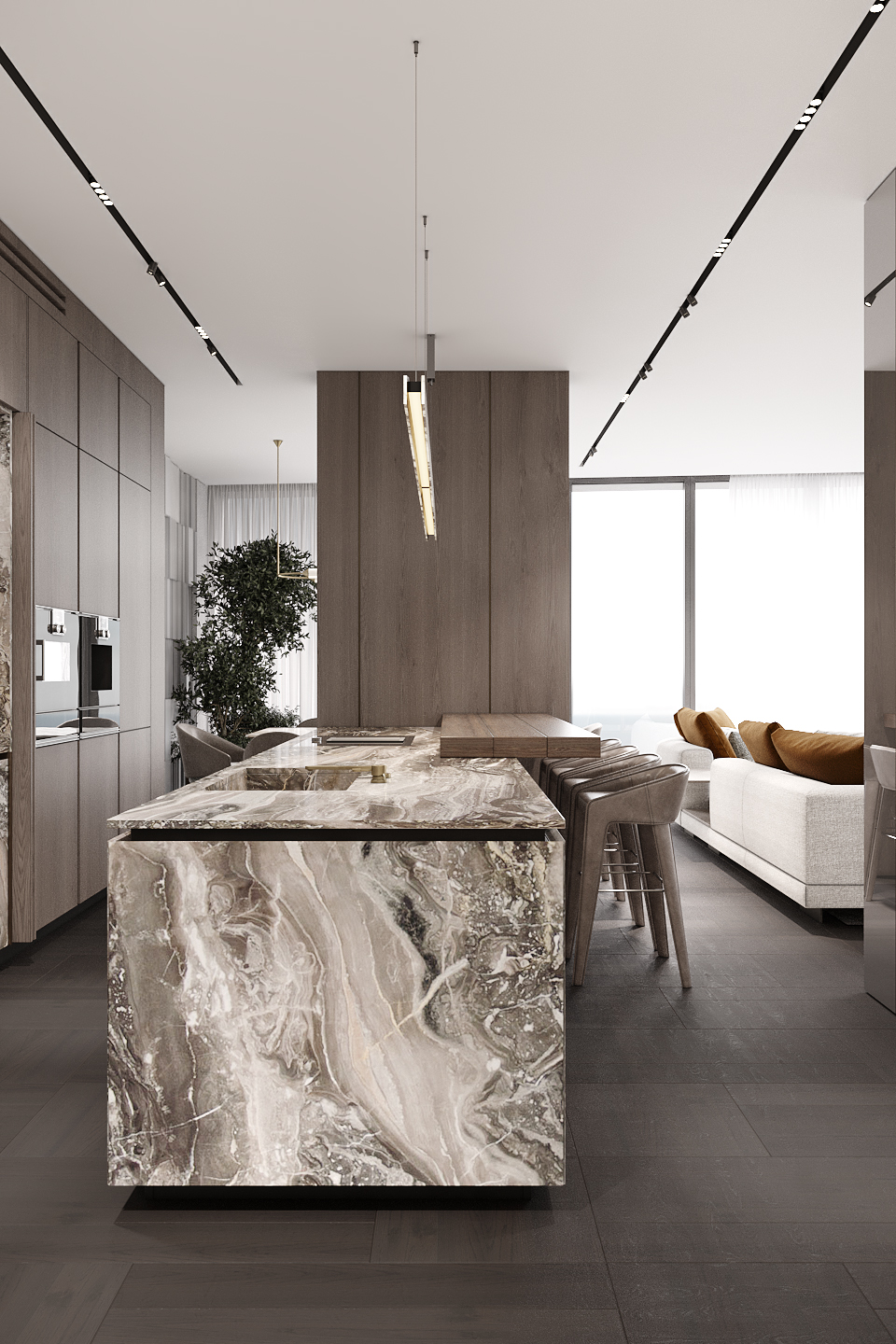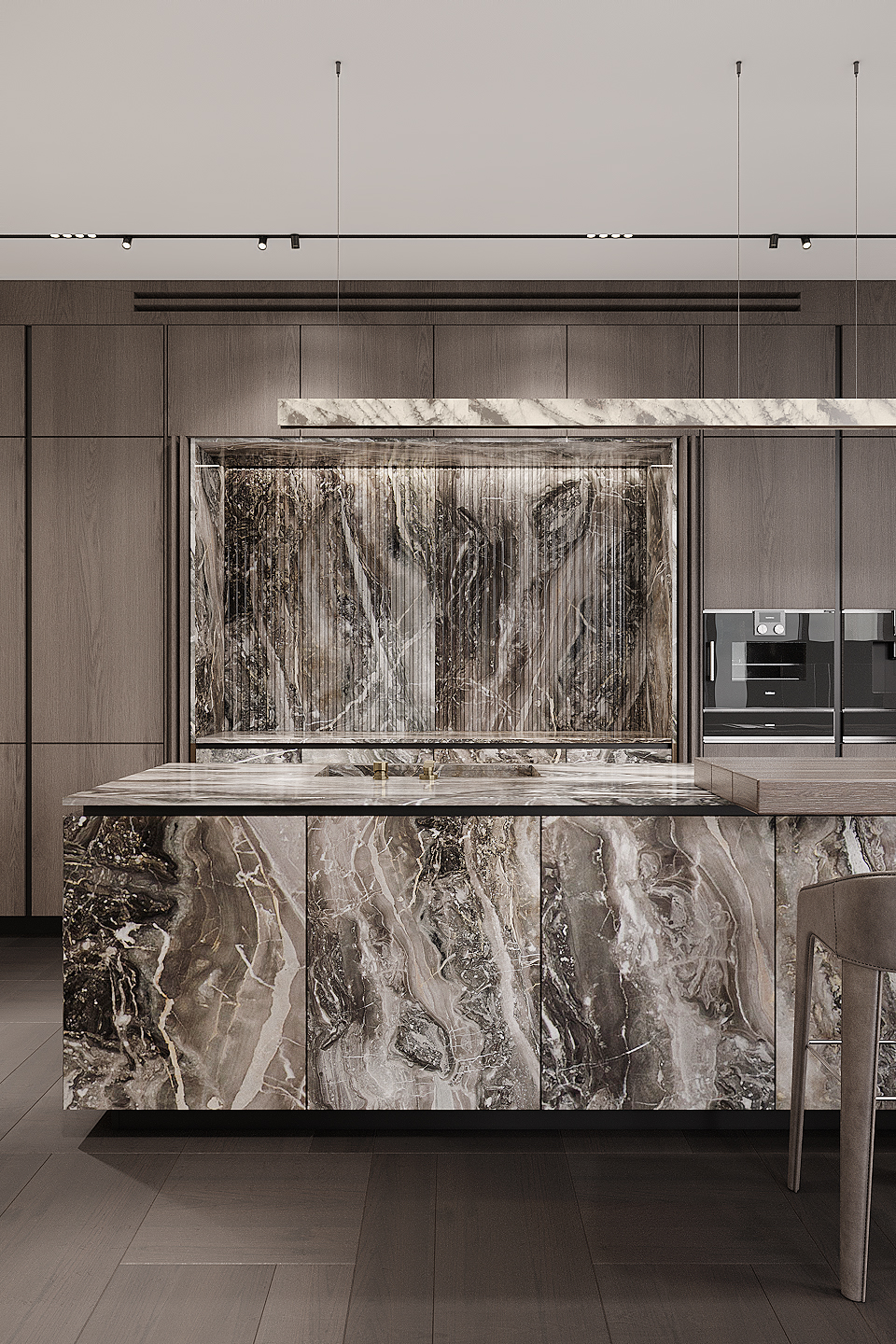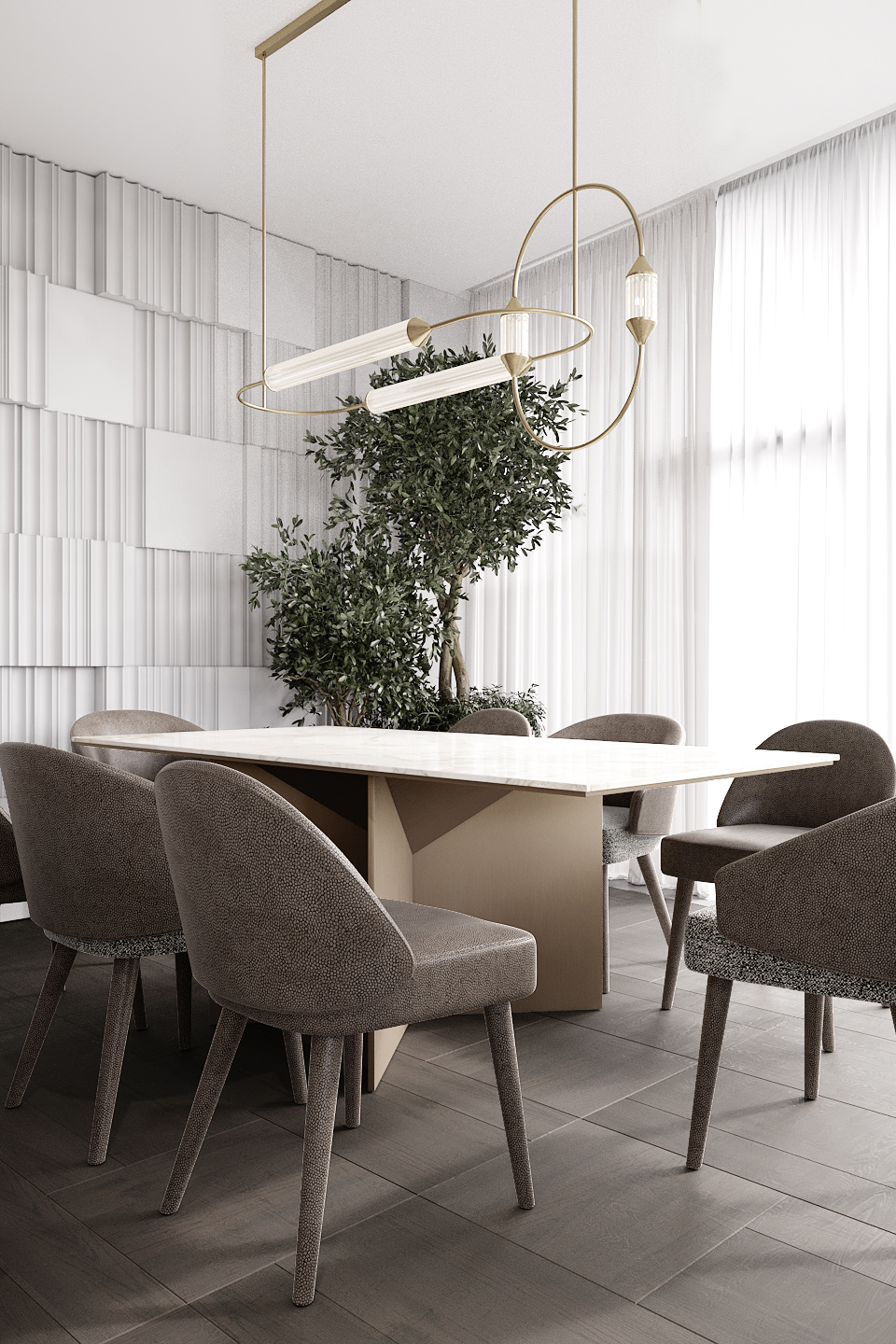 Located near the panoramic window, this dining area has everything to be a perfect space for a family gathering or romantic dinner. It has a custom-designed 3-D panel, which modernity contrasts the classical vibe of the pillar we covered with wooden panels. The Ditre Italia dining table, Minotti chairs, and Giopato & Coombes Cirque Chandelier created a functional and stylish dining setting.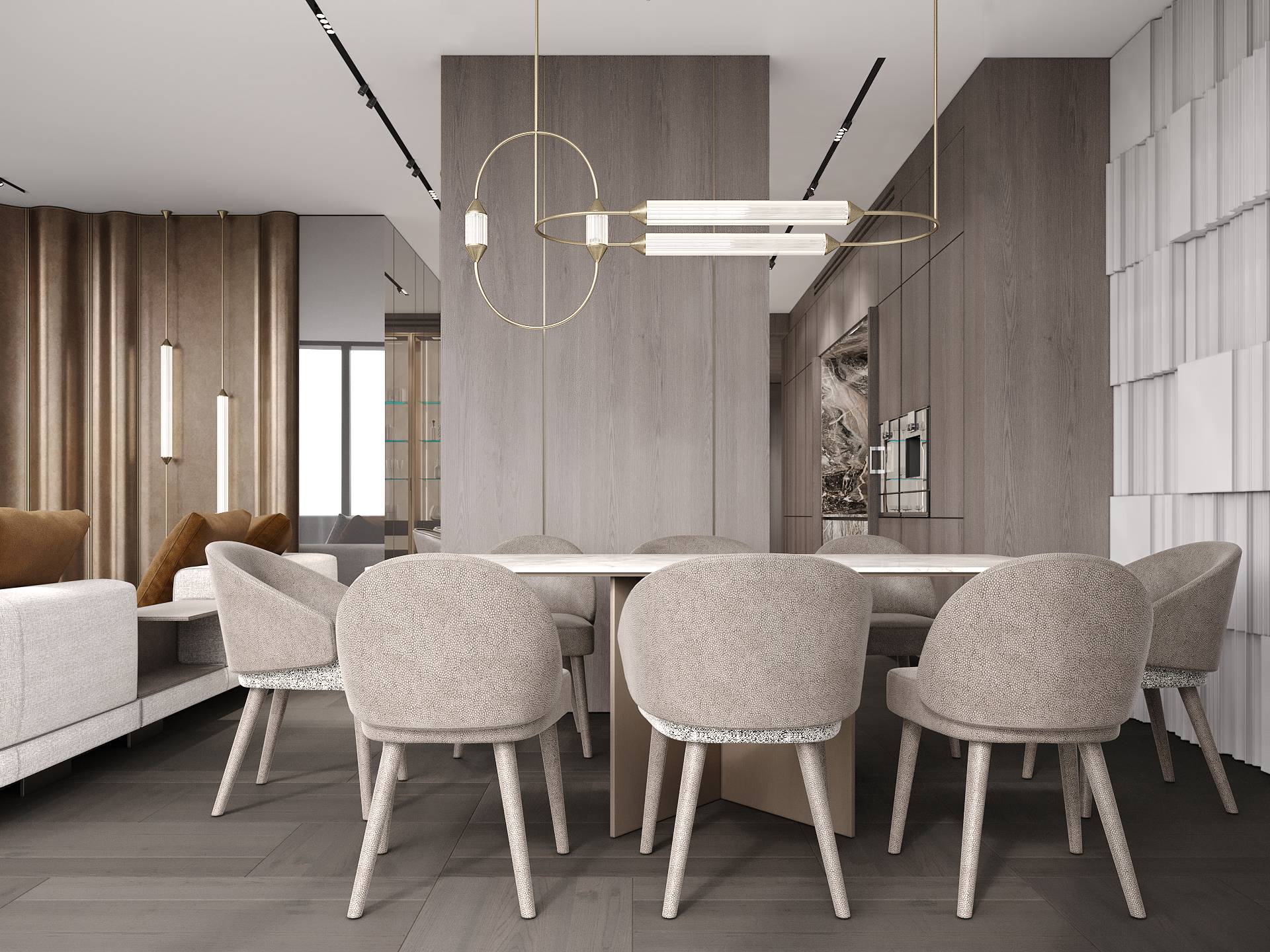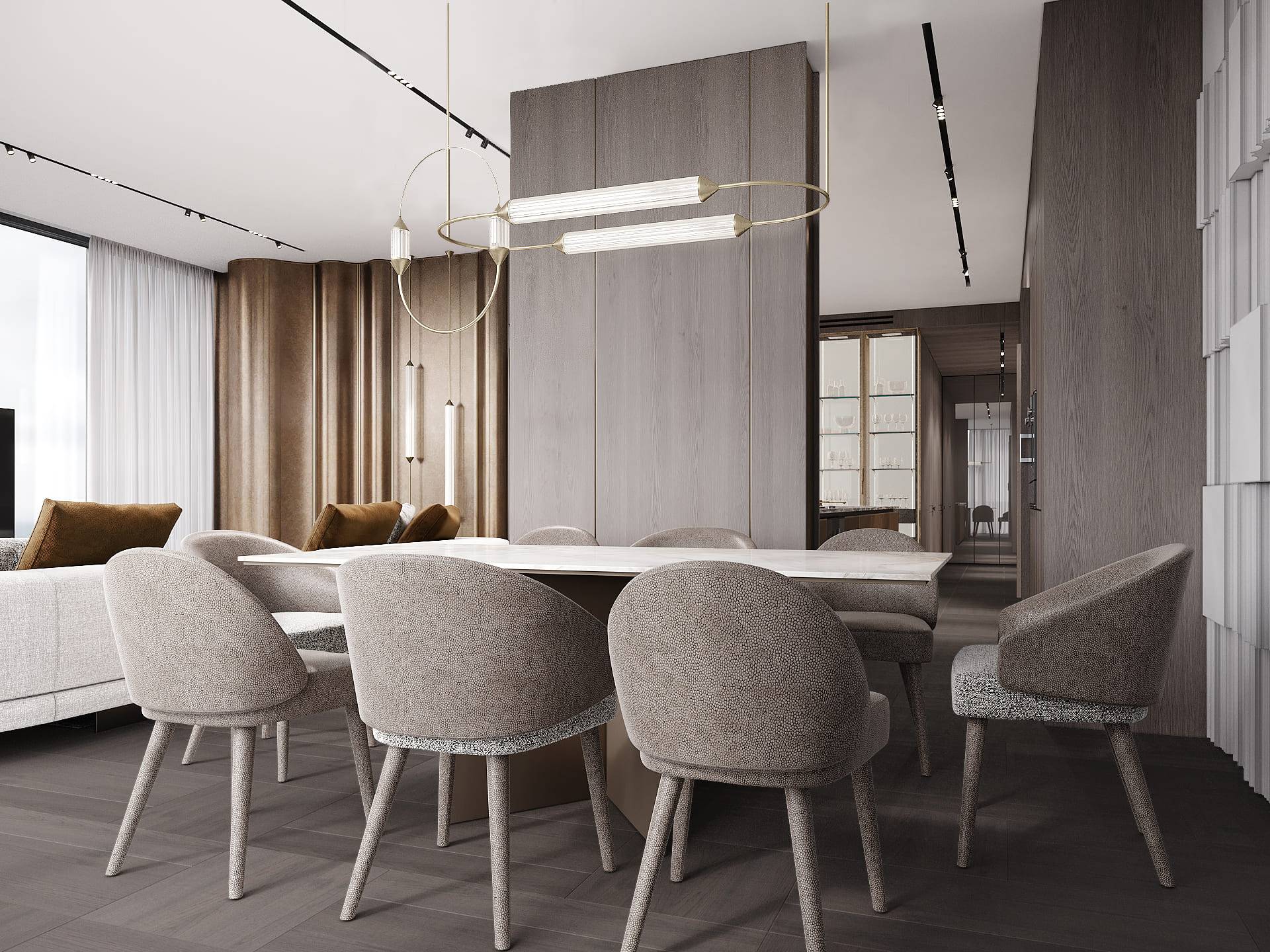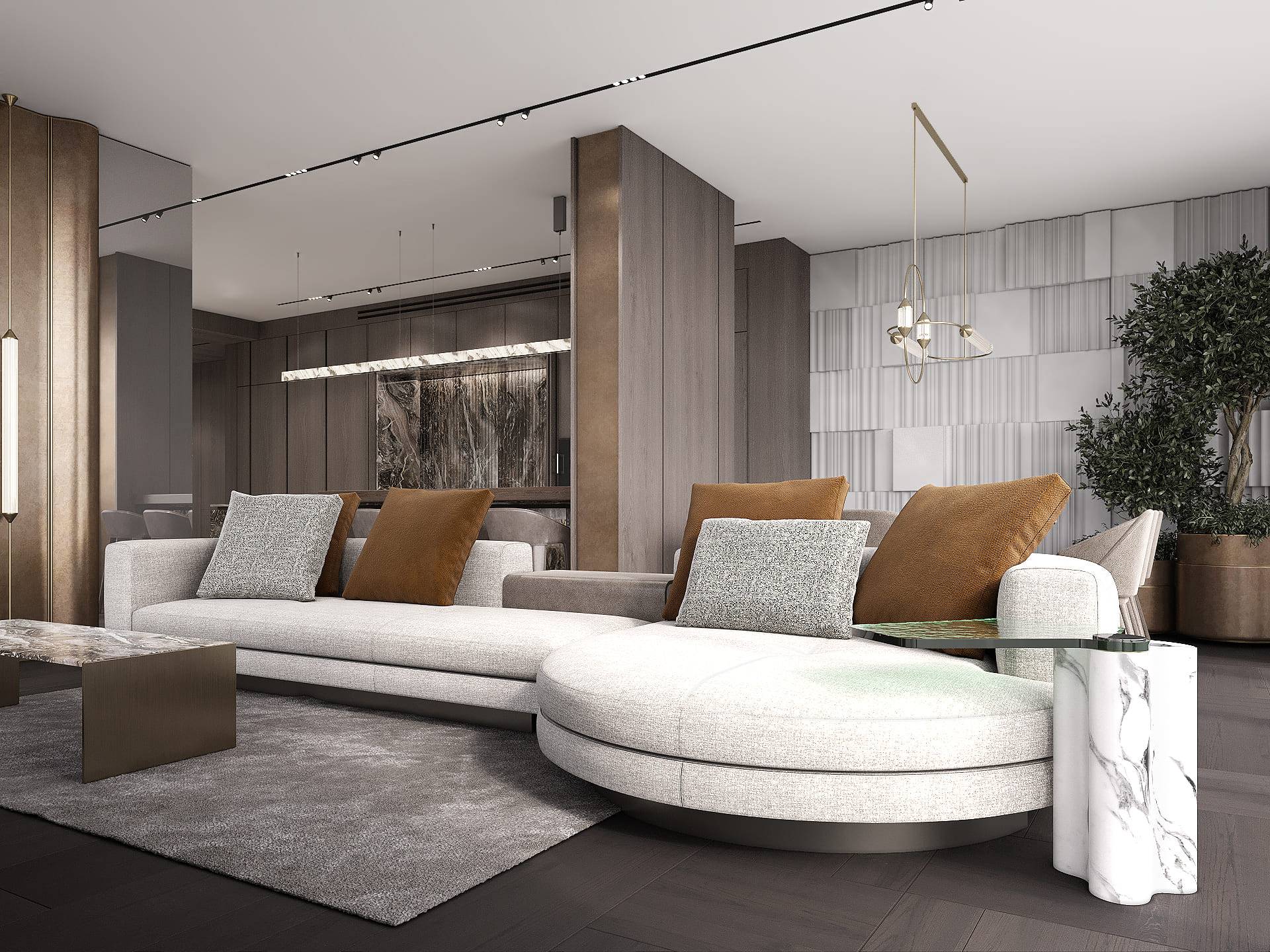 The biggest social area of the space, the lounge zone, has also the most exquisite look from the windows. To enhance this feeling, we decided to add waviness to the inside and covered one of the walls in panels, creating the vertical wave effect. Minotti sofa and coffee table helped us arrange a place for movie nights, party socializing, or a quality me-time.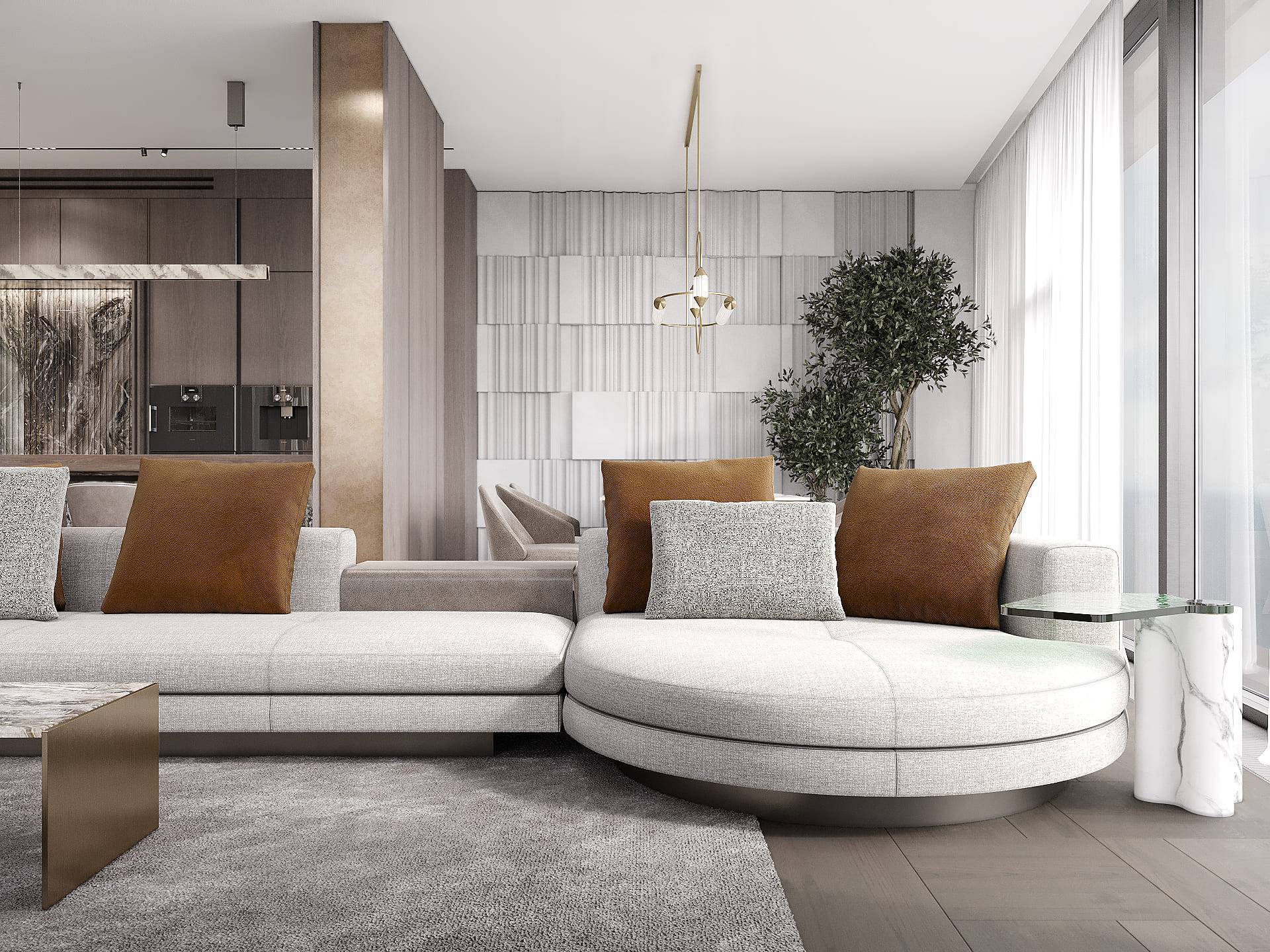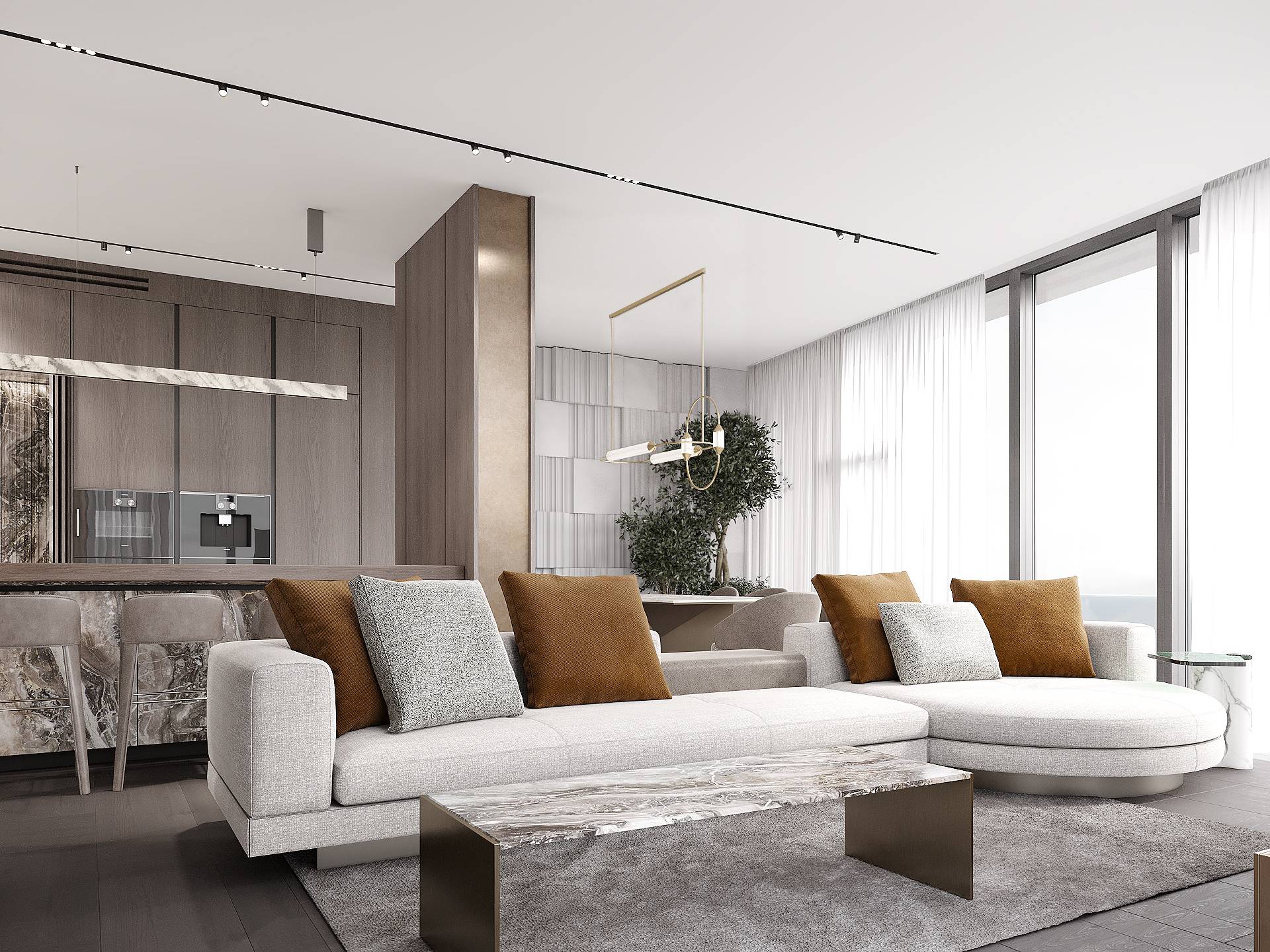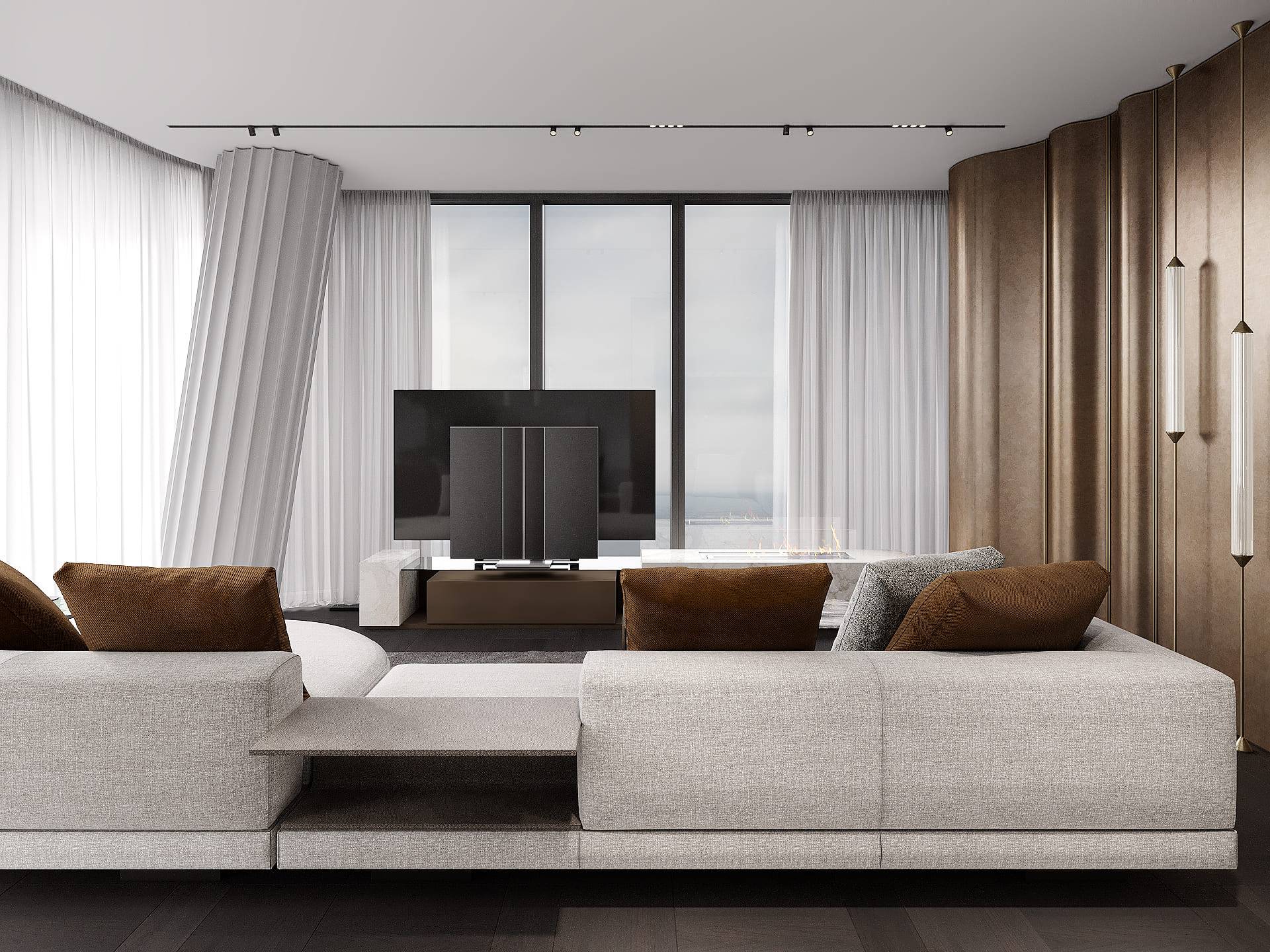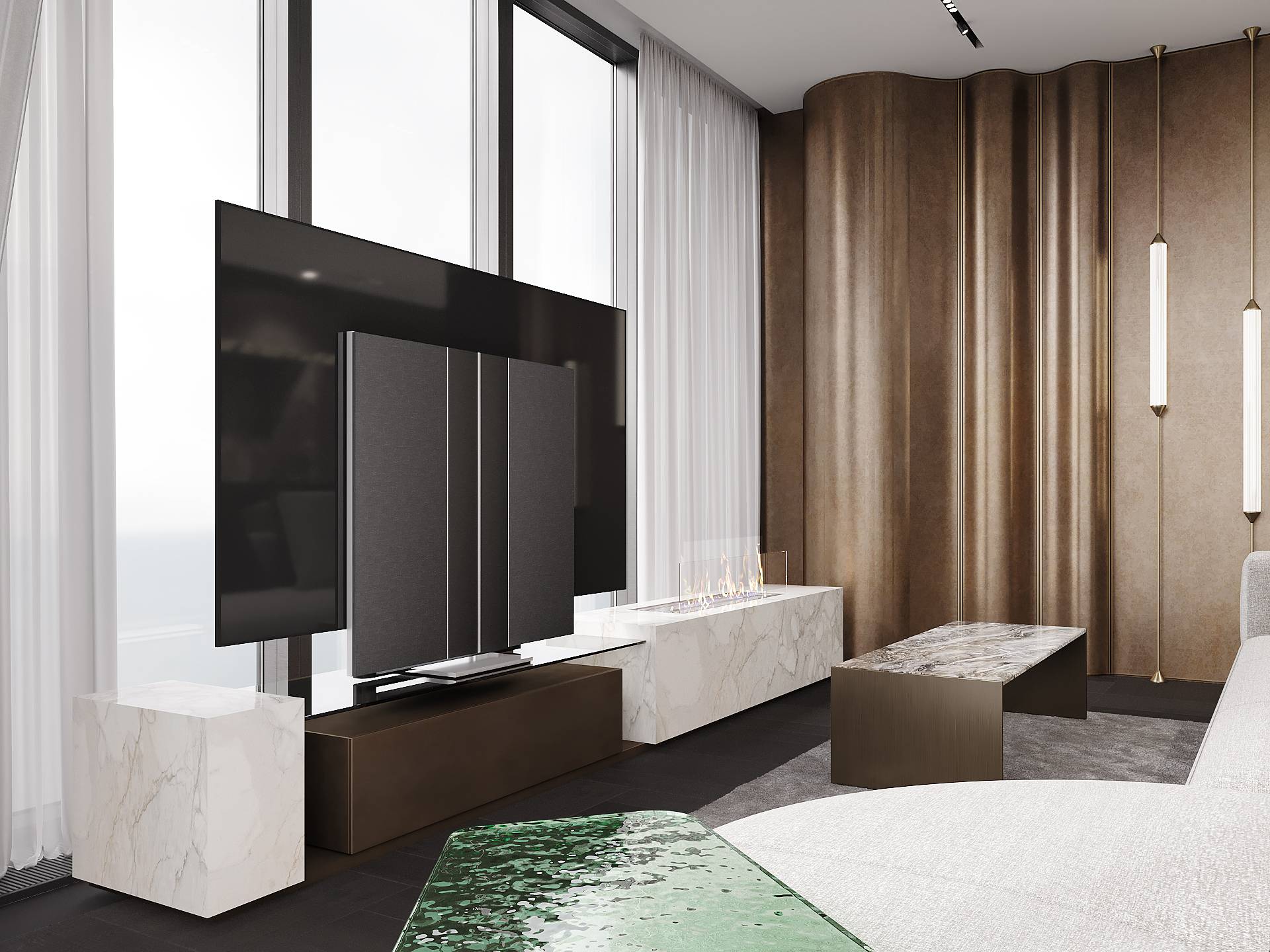 The main concept of the entrance area was to make it a functional space for meeting guests and to enhance the finally-home feeling. We placed a table and two puff chairs and a wall-tall mirror to make the dressing process easy, and built-in clothes storage to keep the area neat. For the guest bathroom, we chose bright marble-patterned panels and transparent orange sinks to make both color and pattern accented.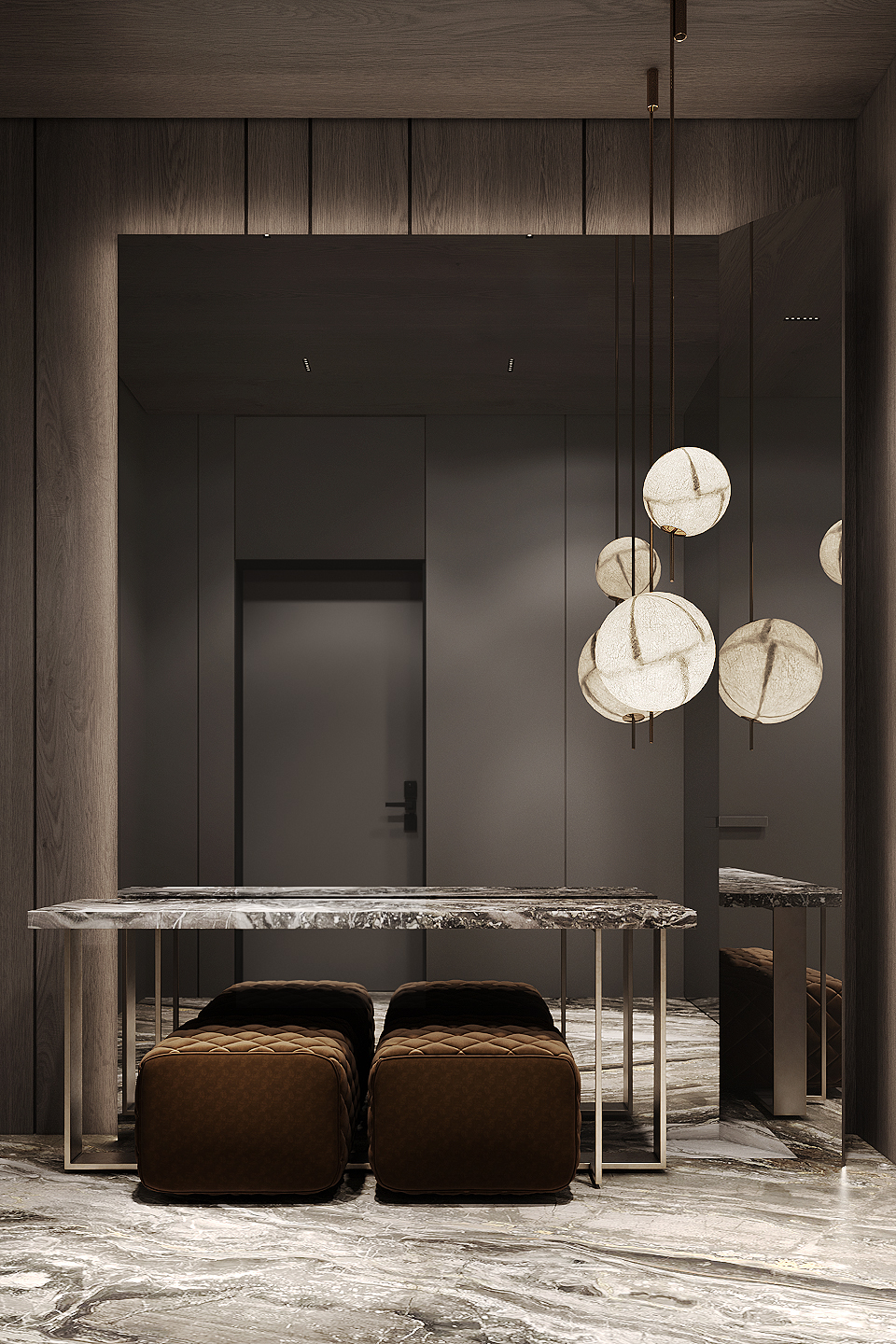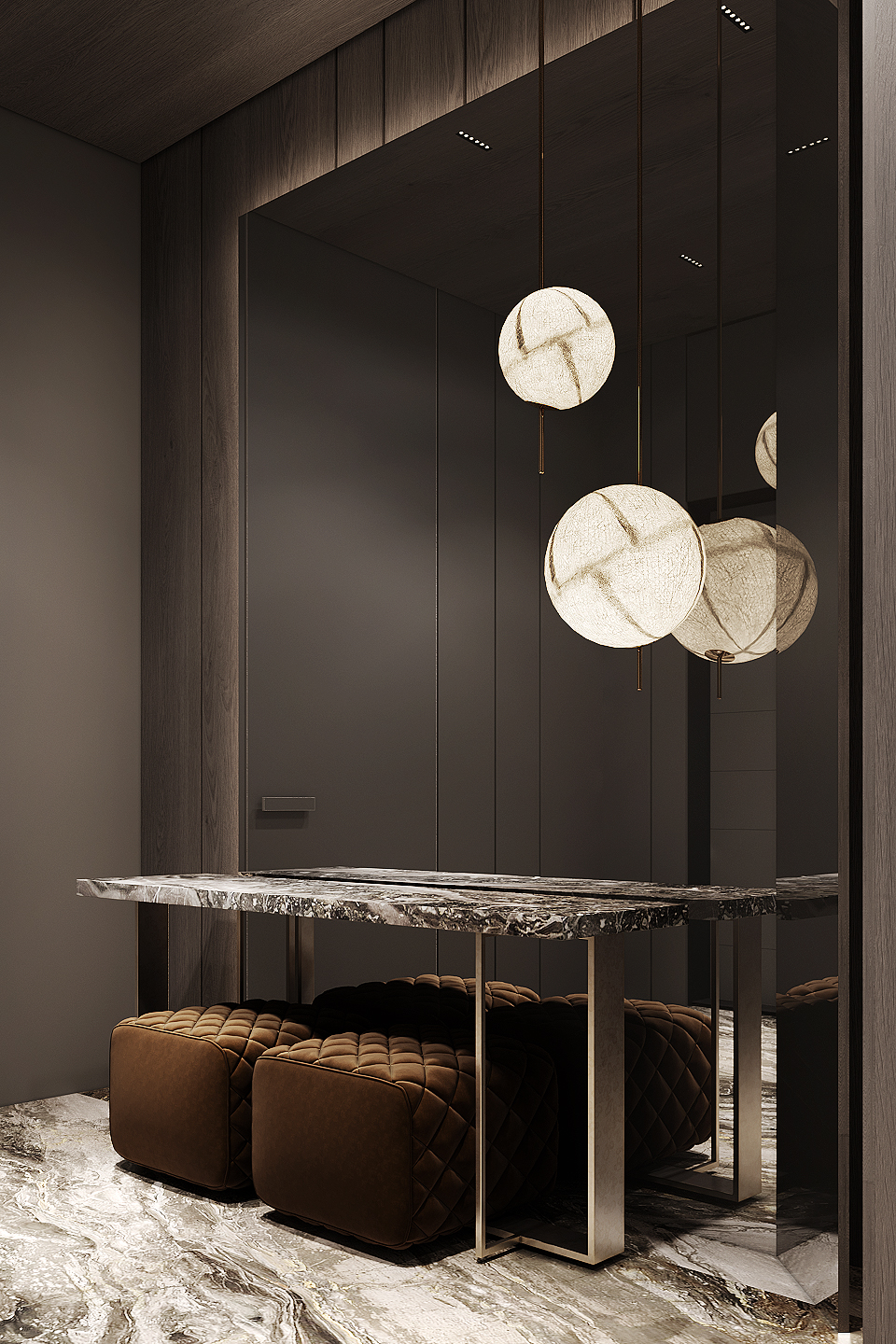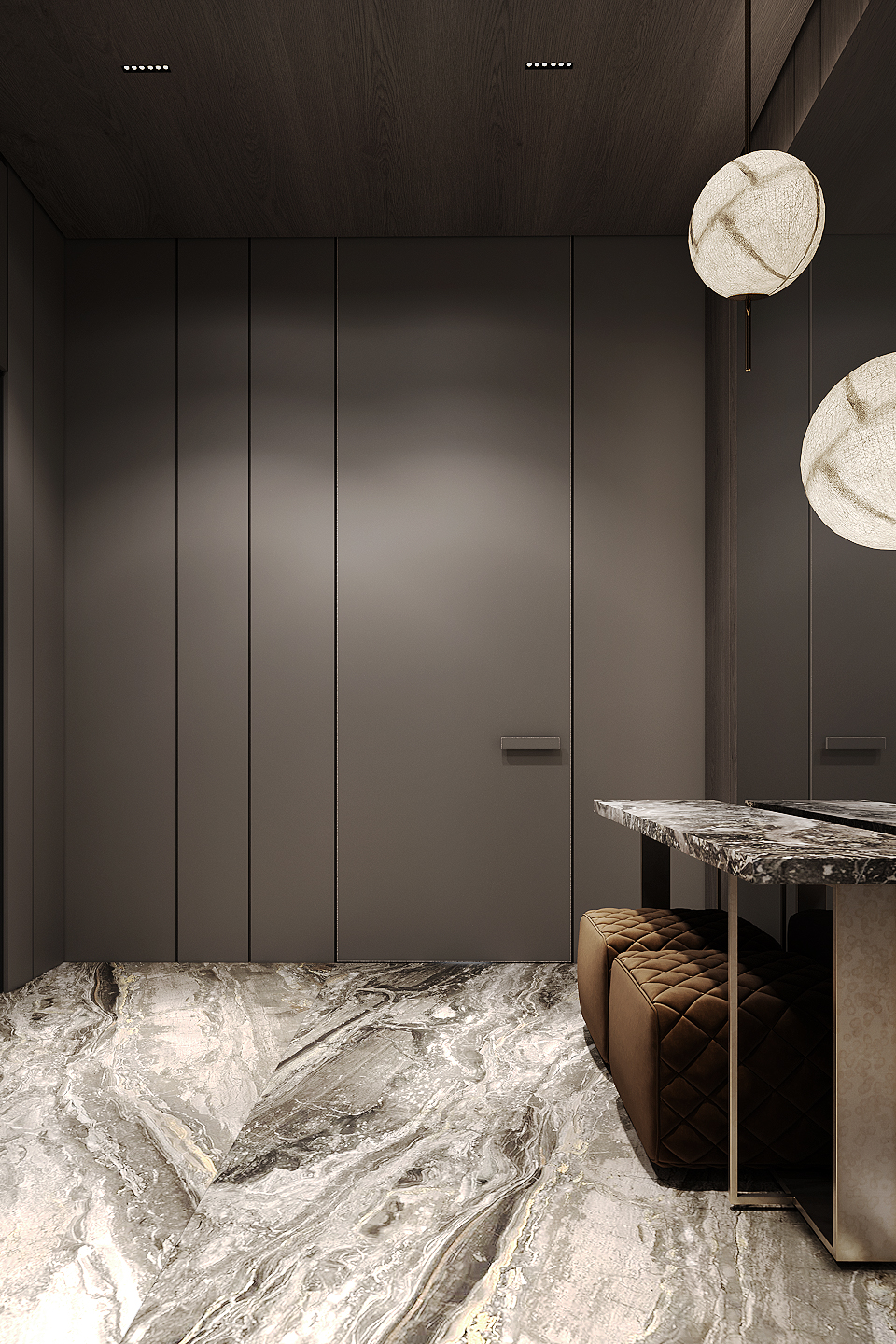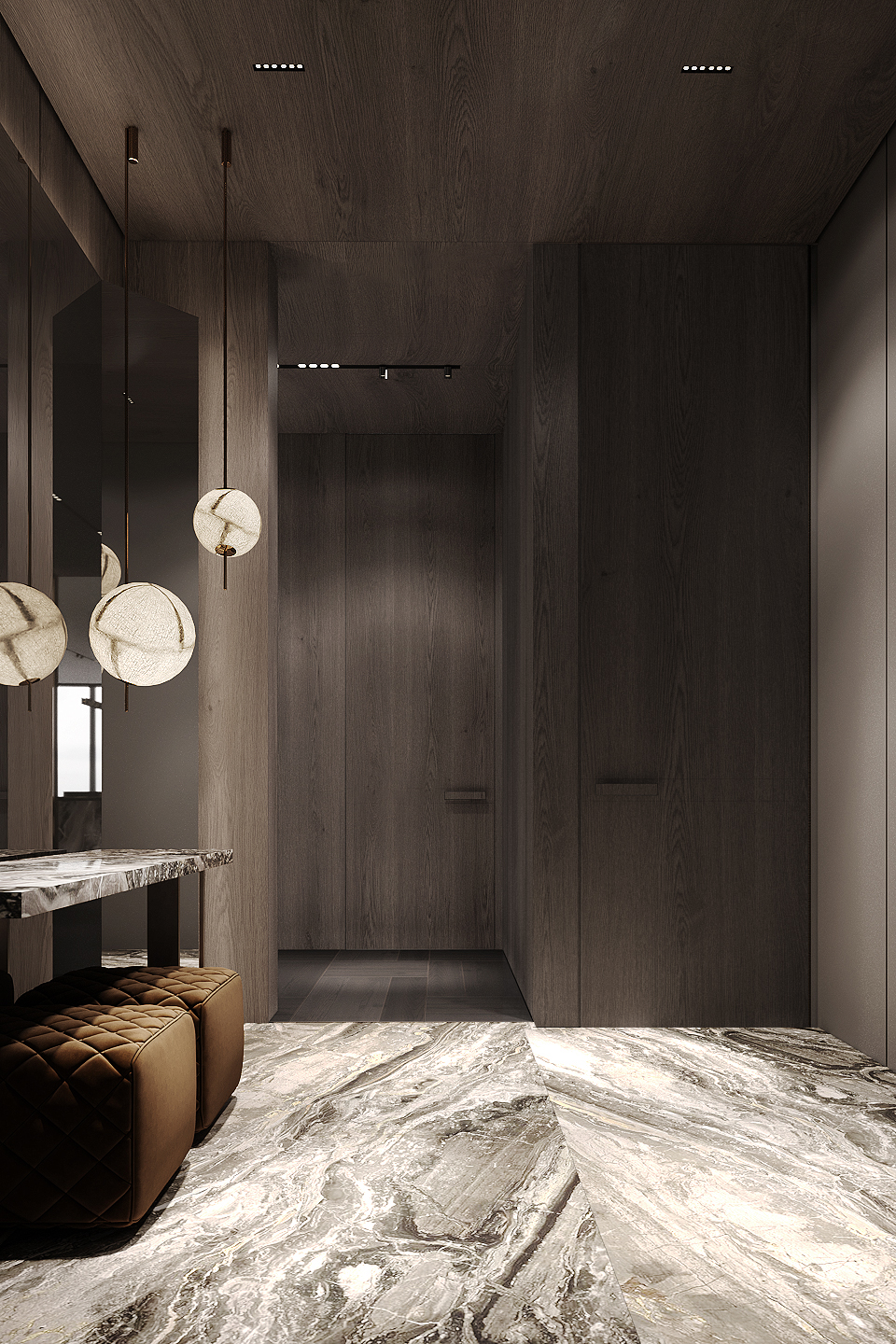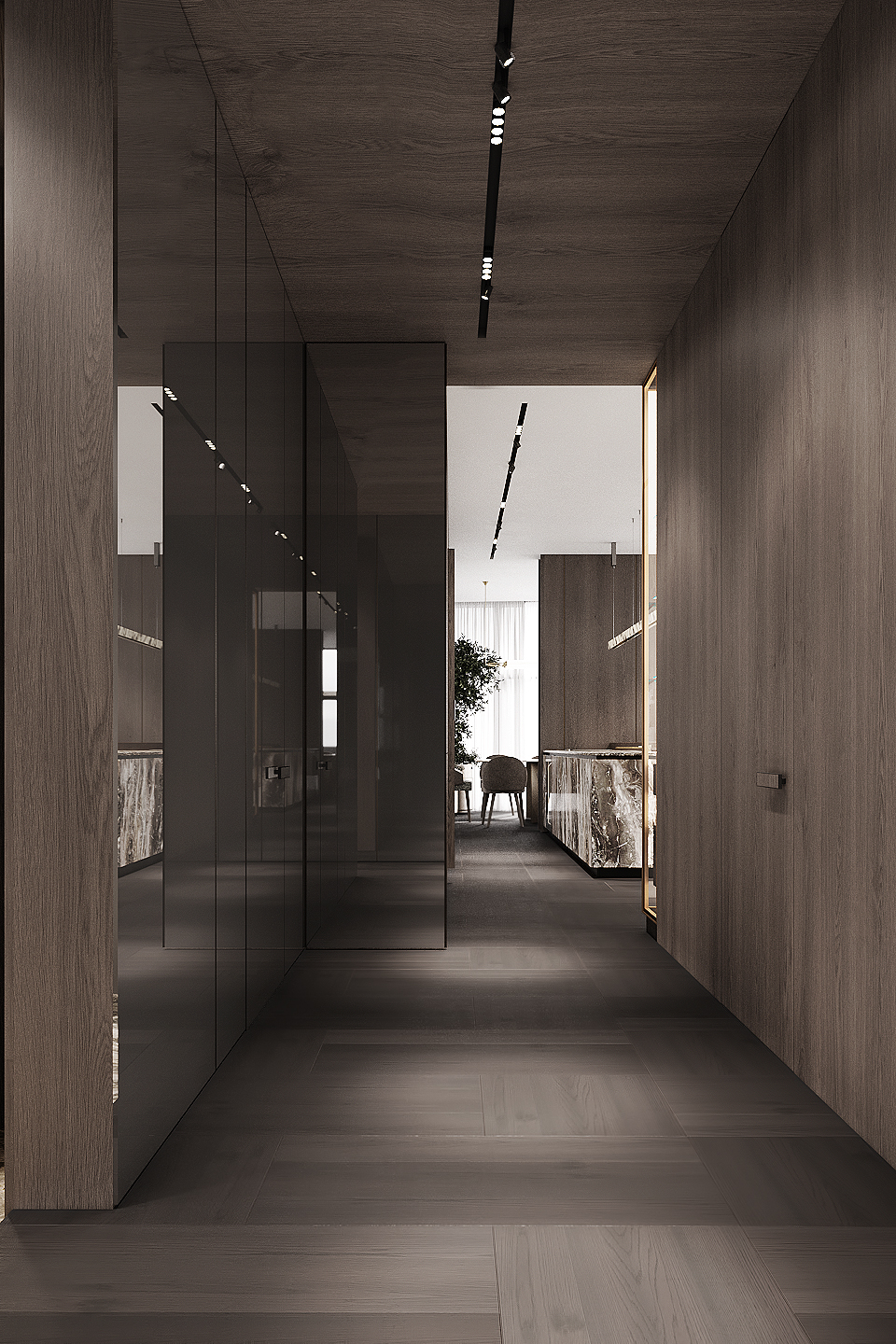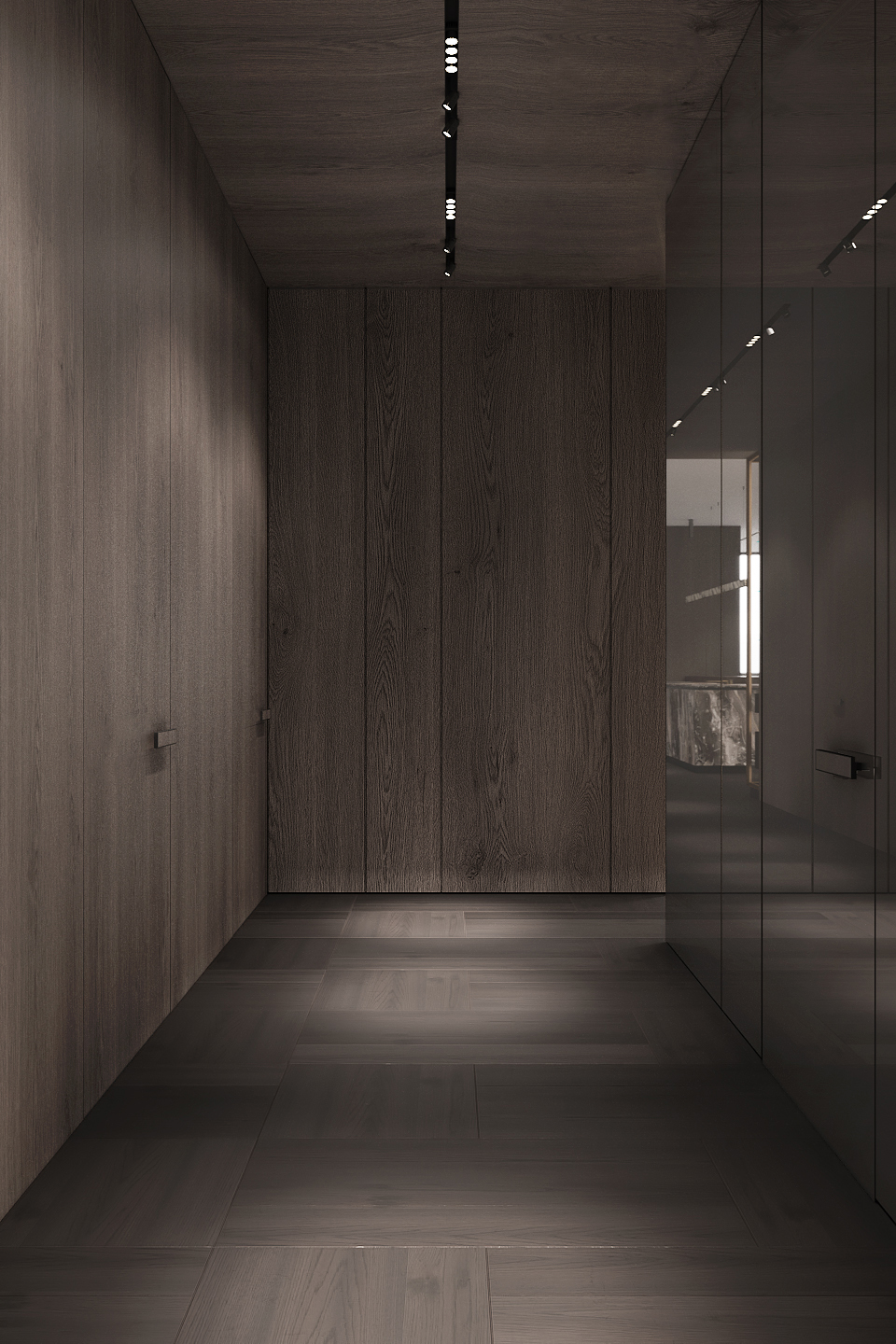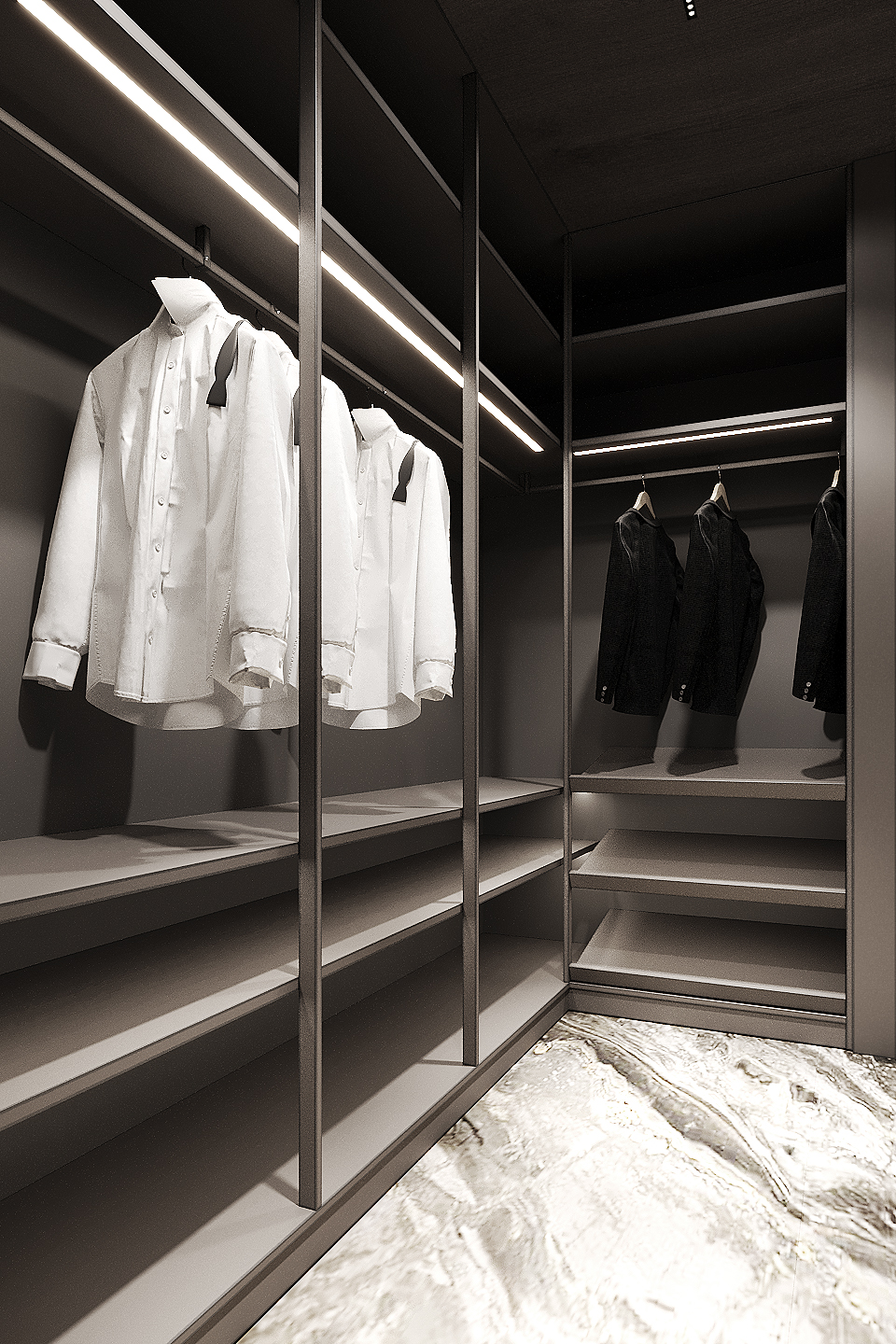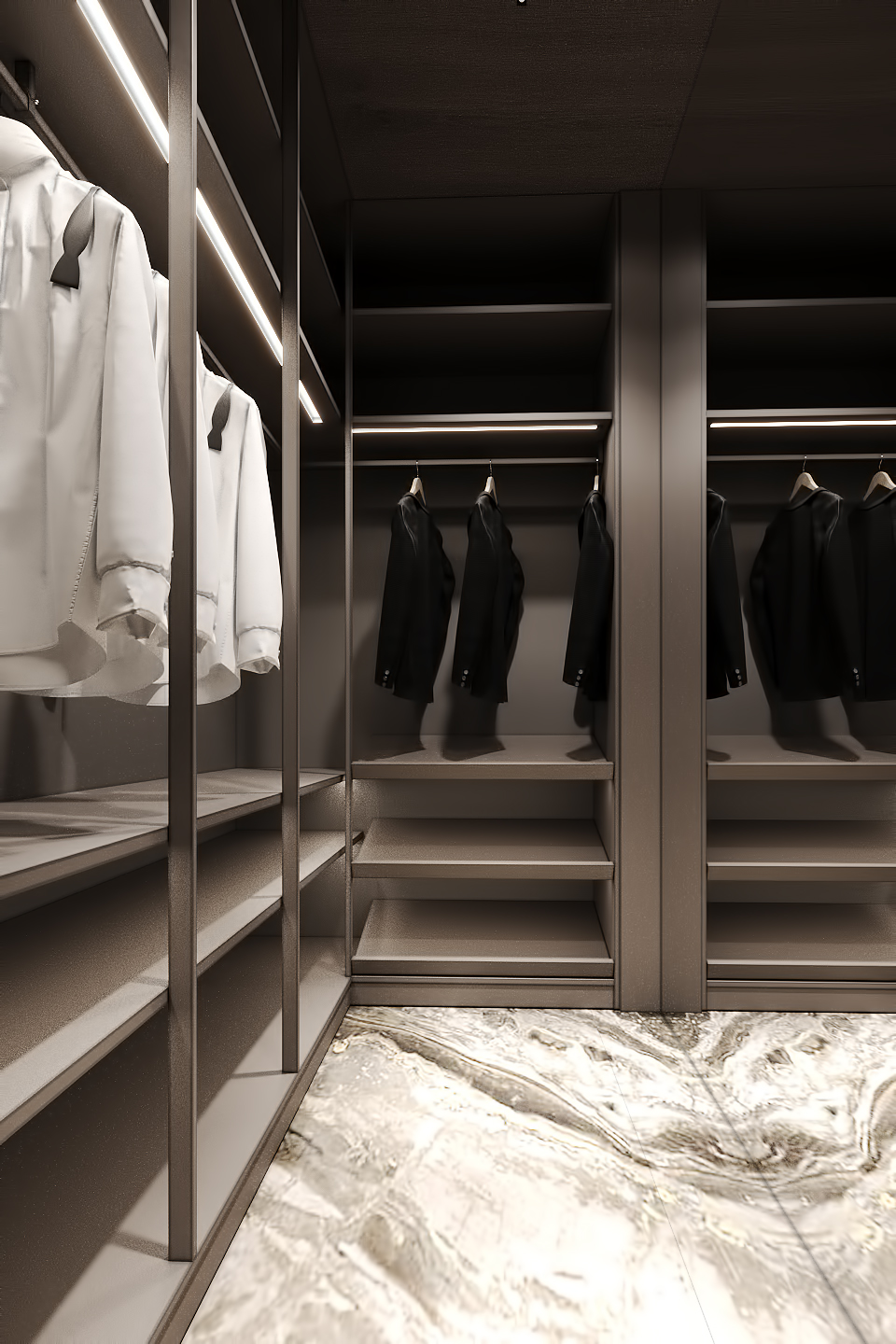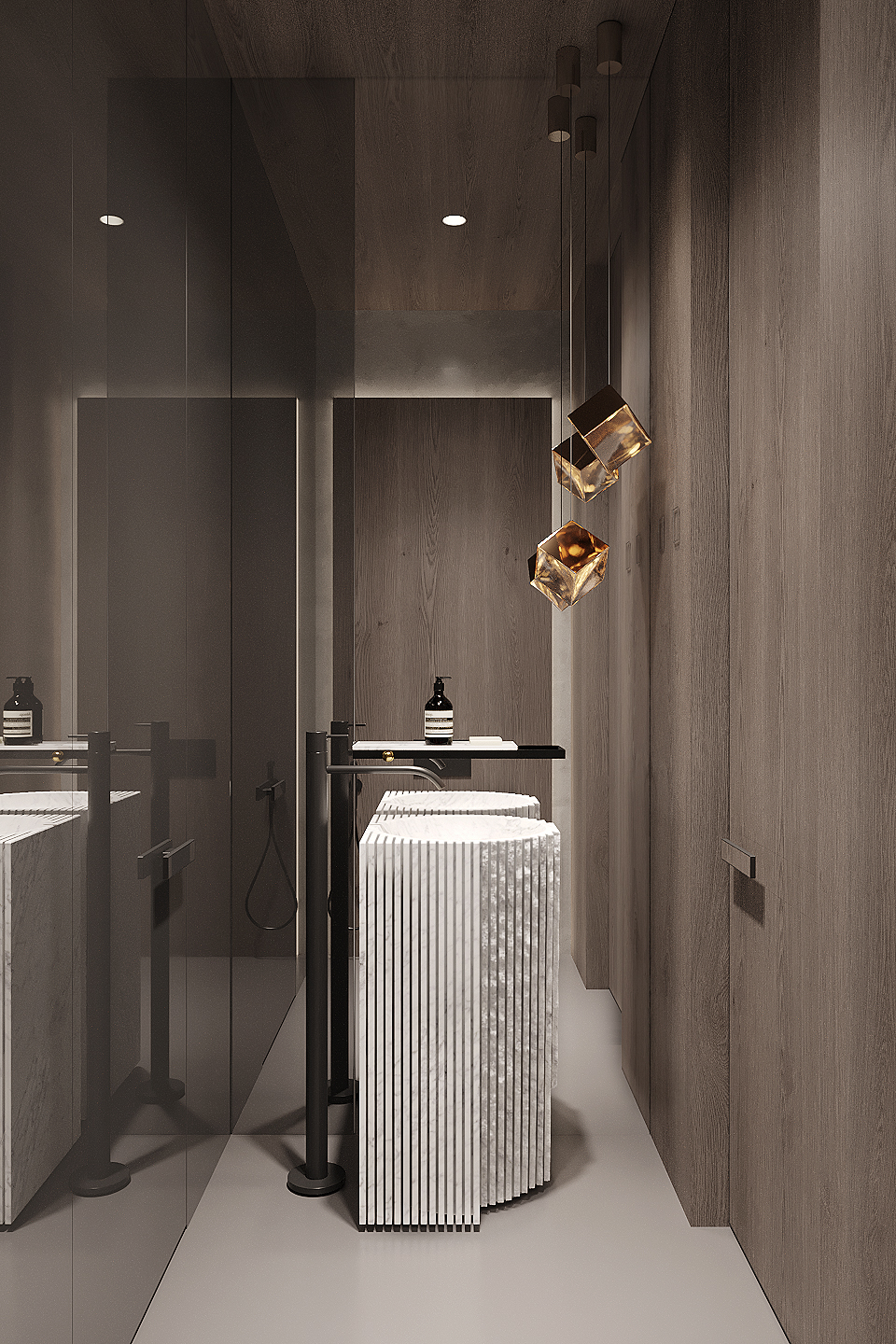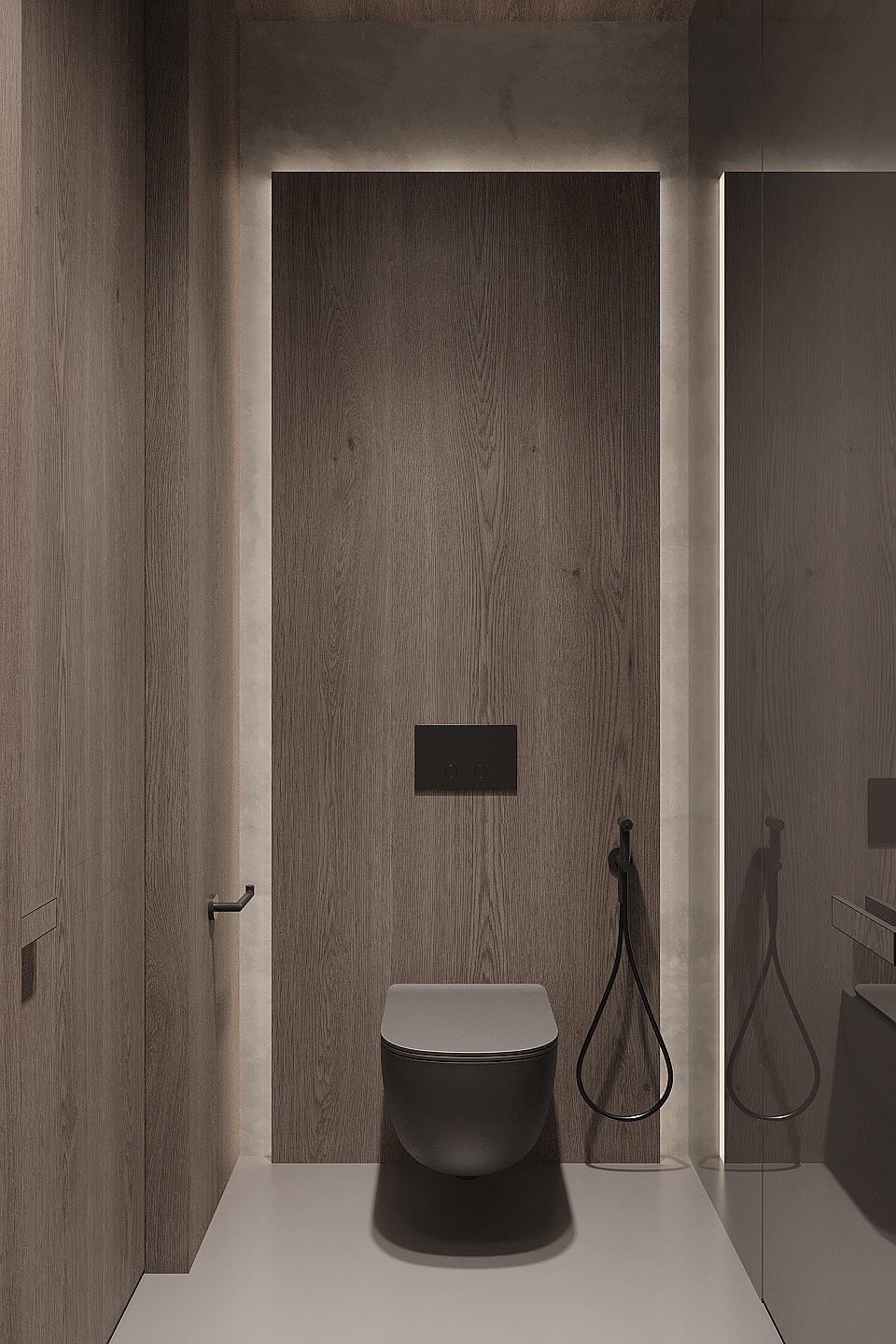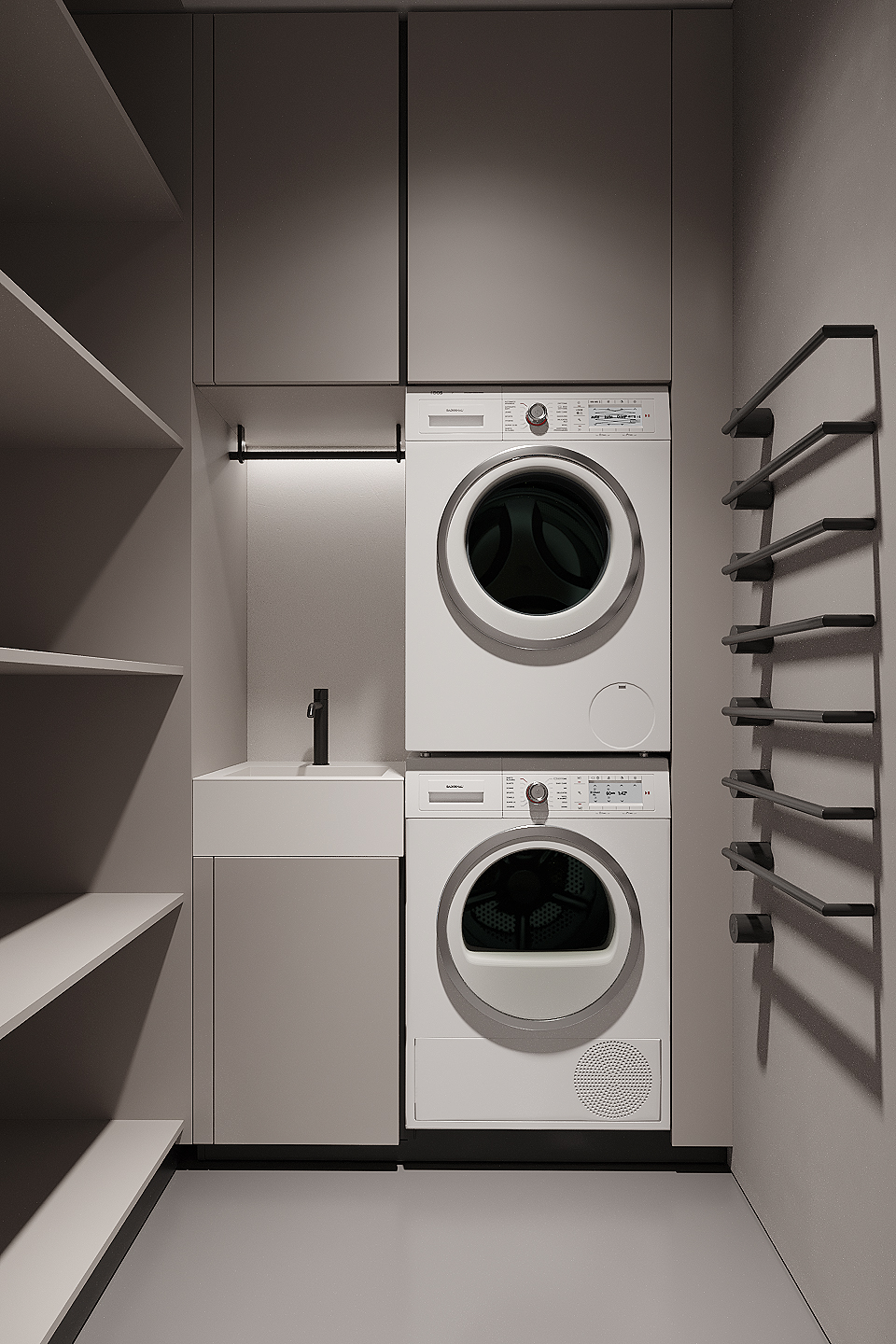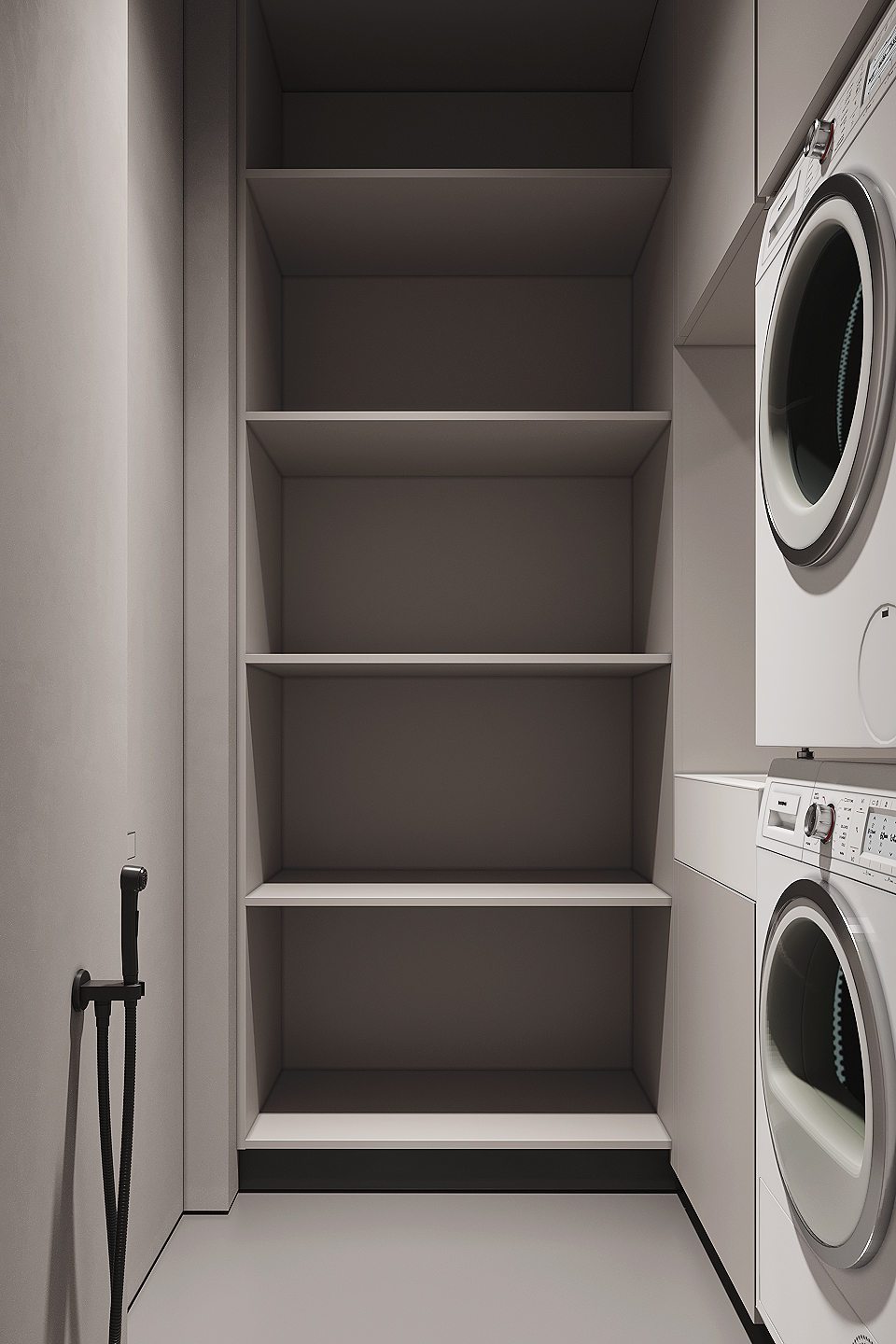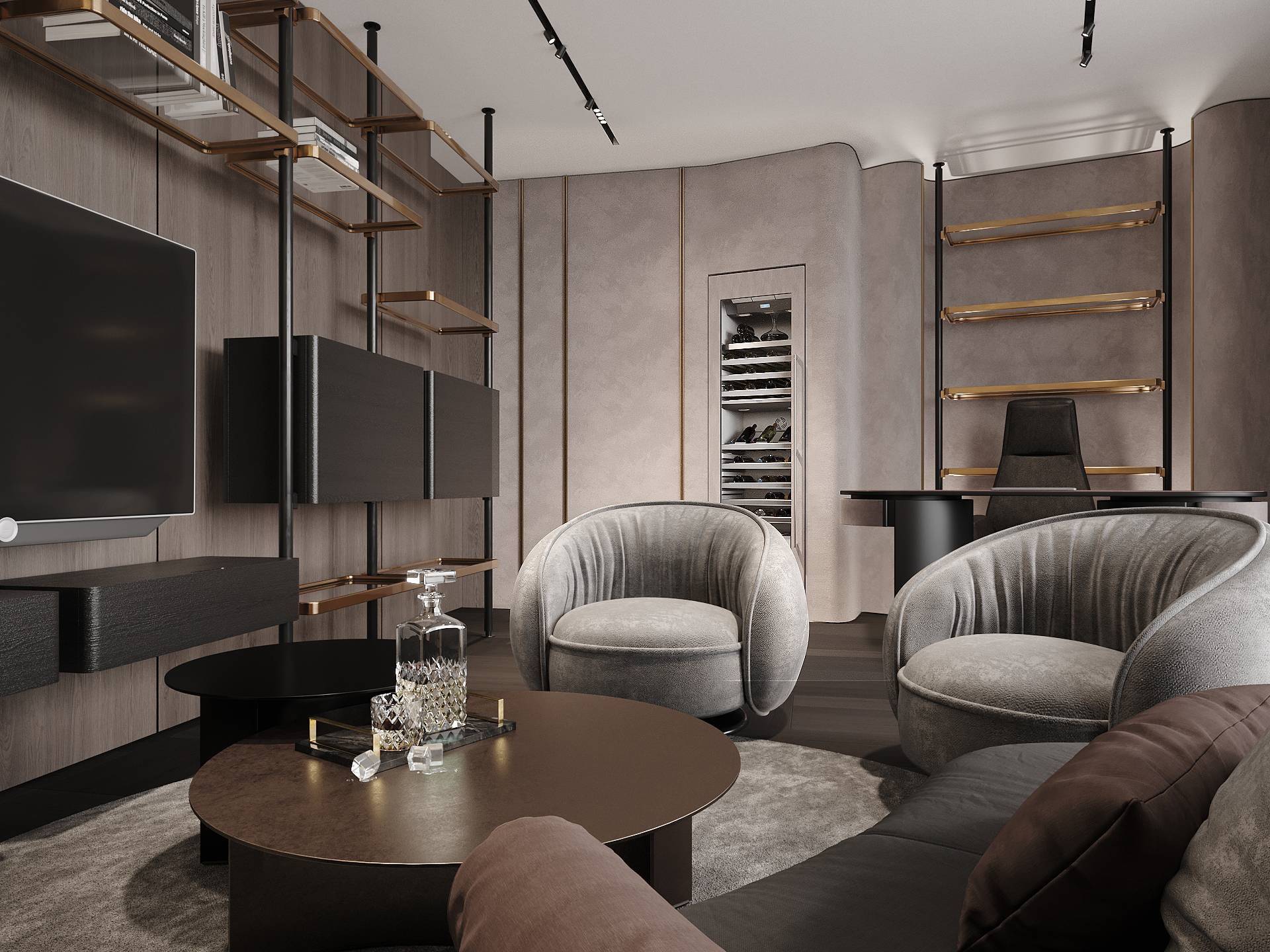 Workstation + the lounge zone = home office that will fit for working from home and organizing business meetings.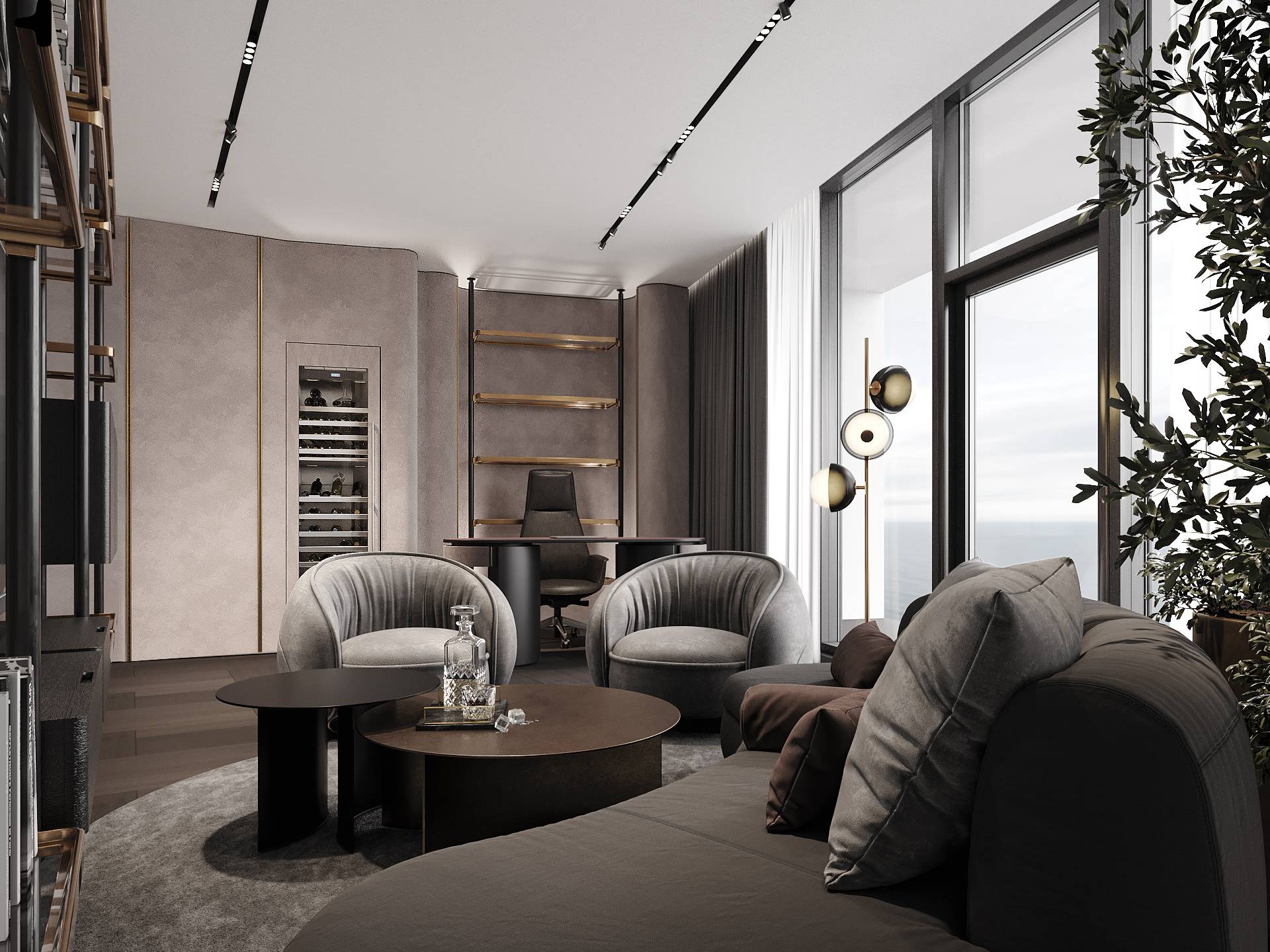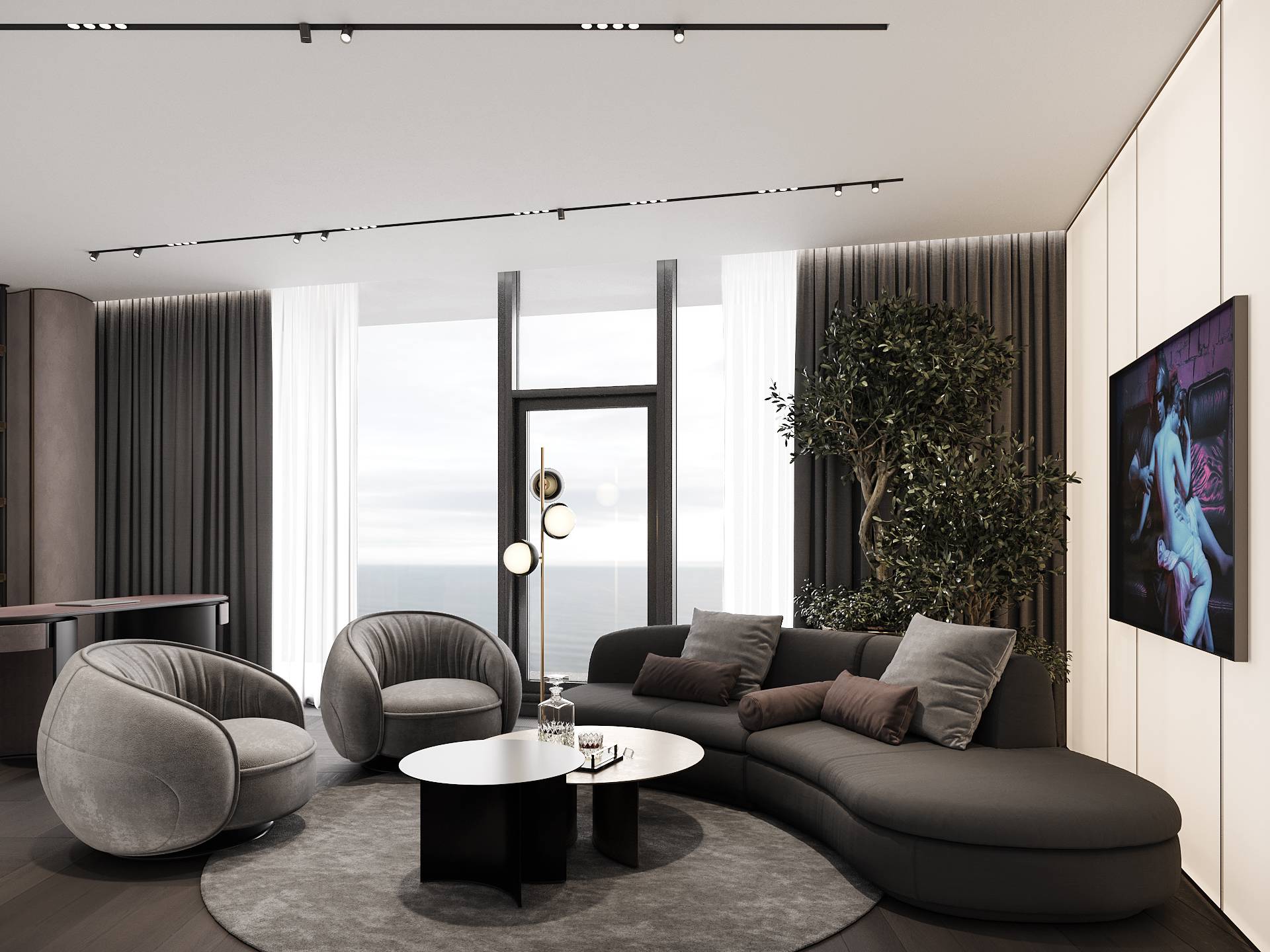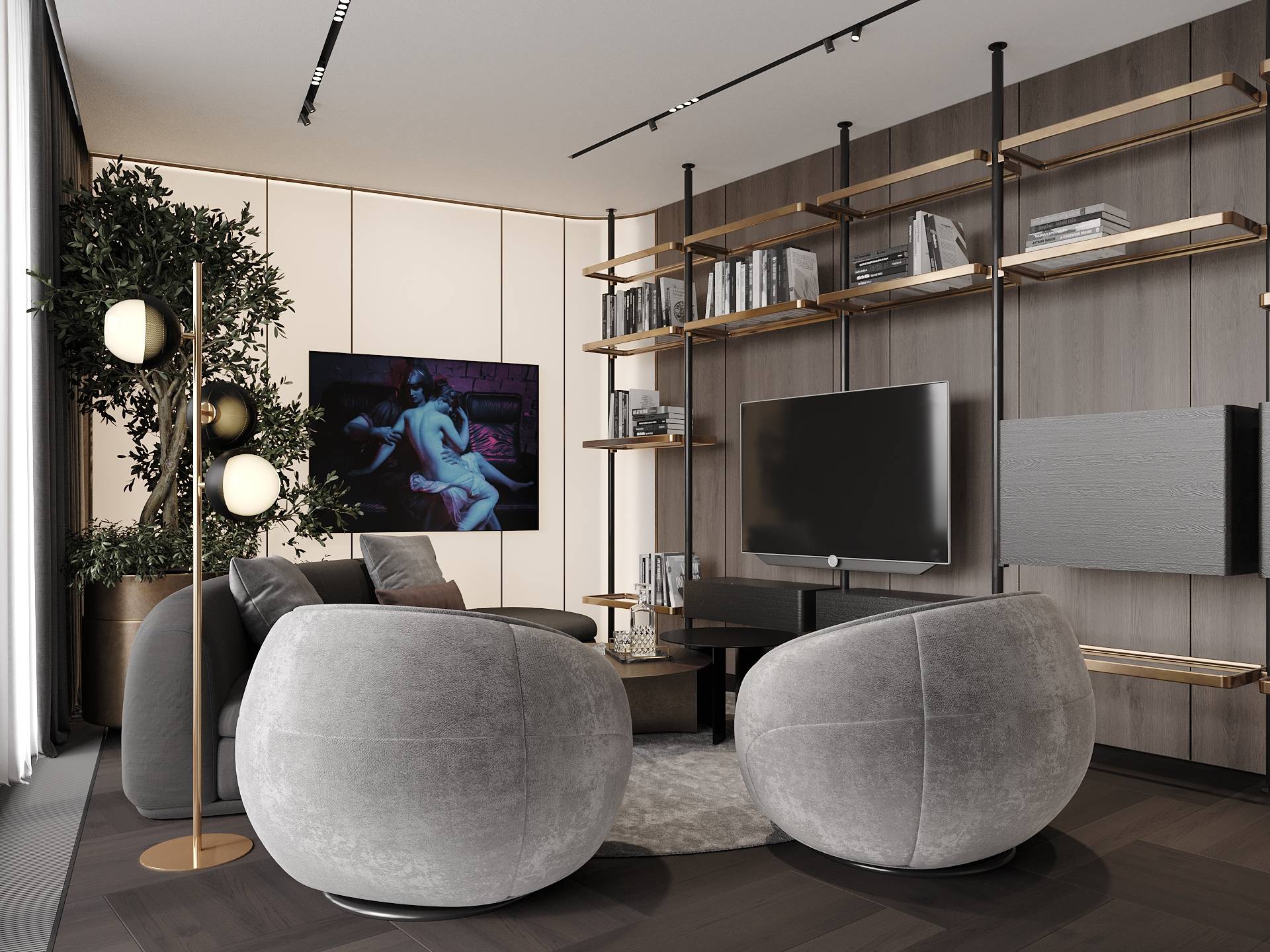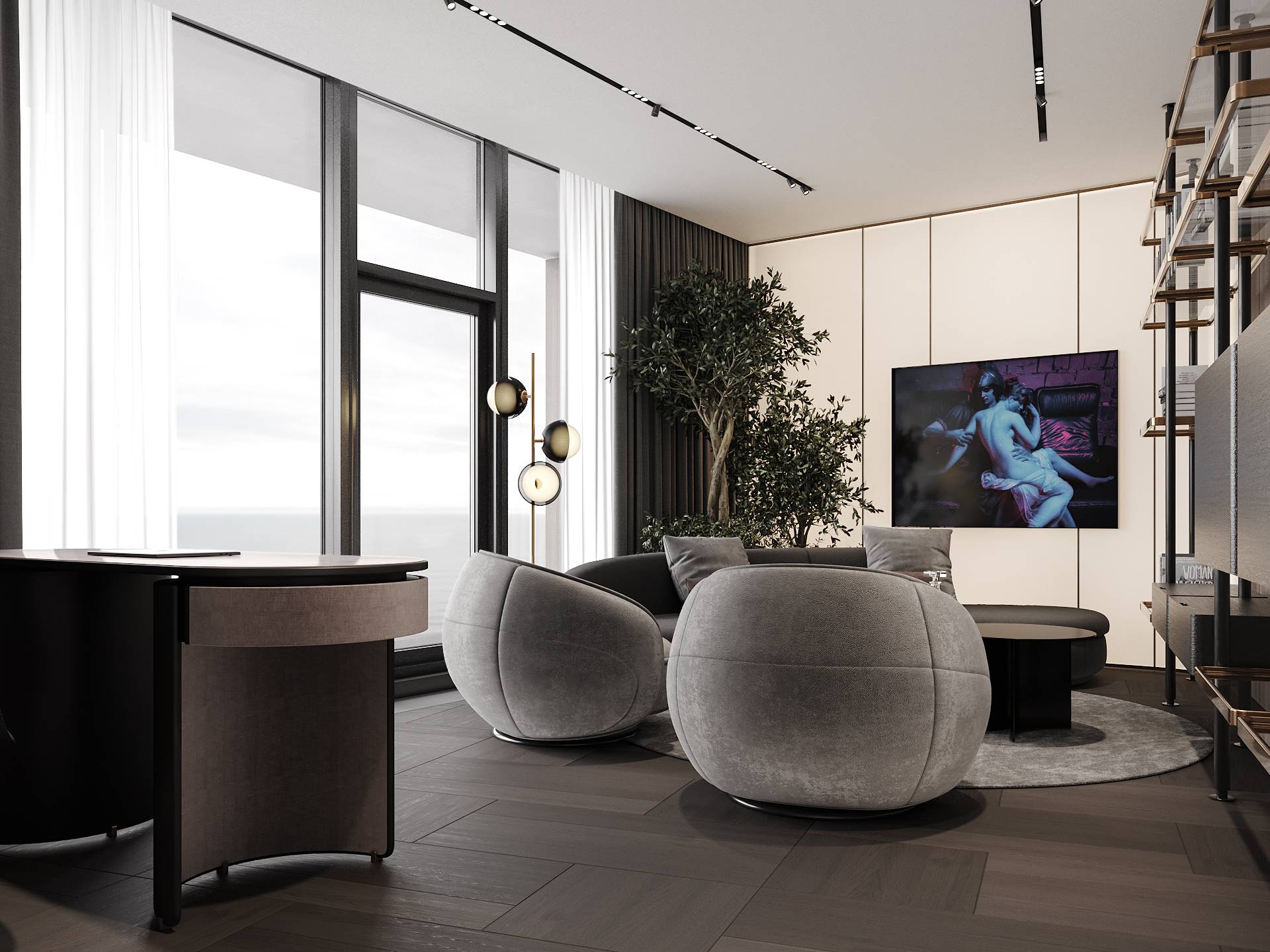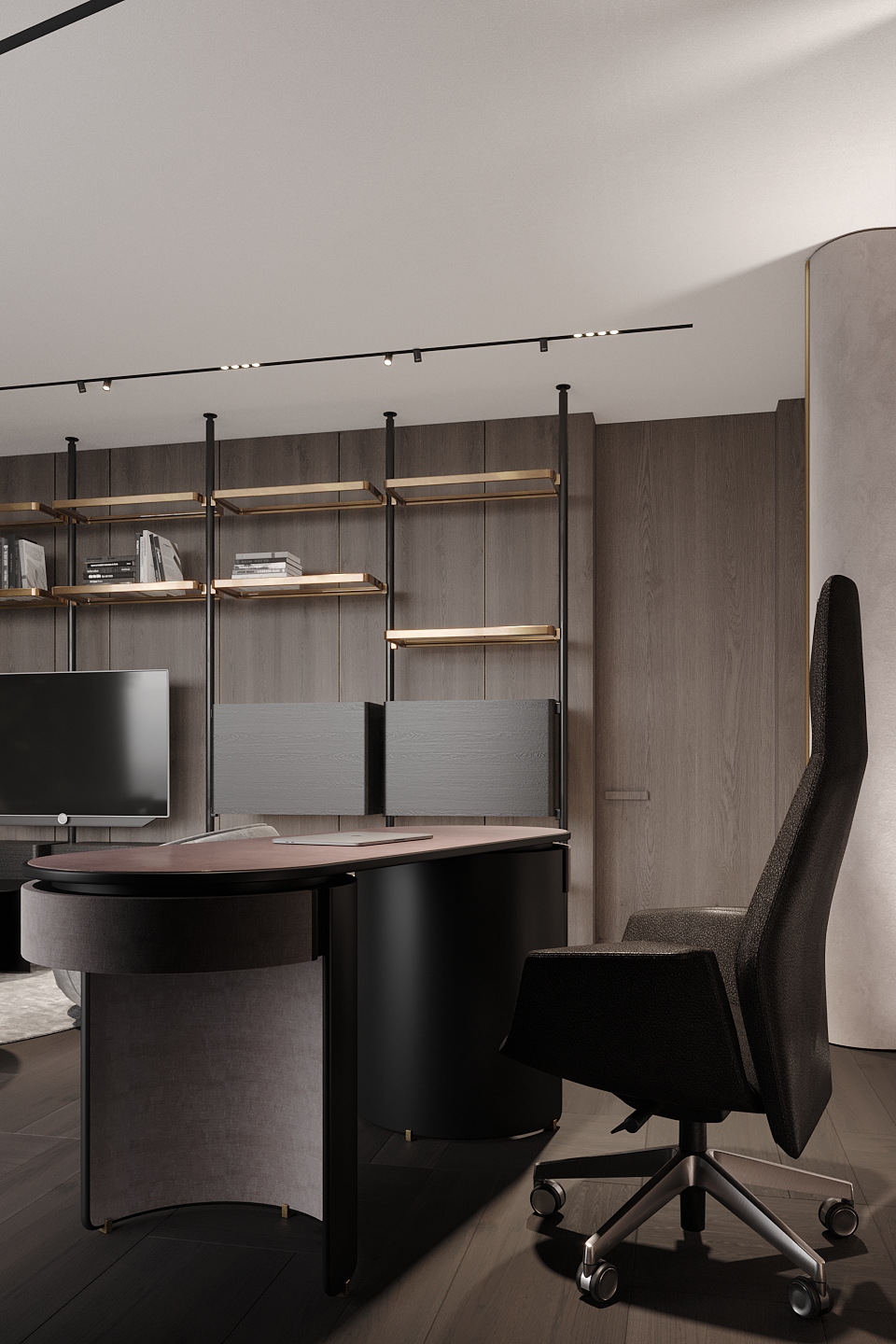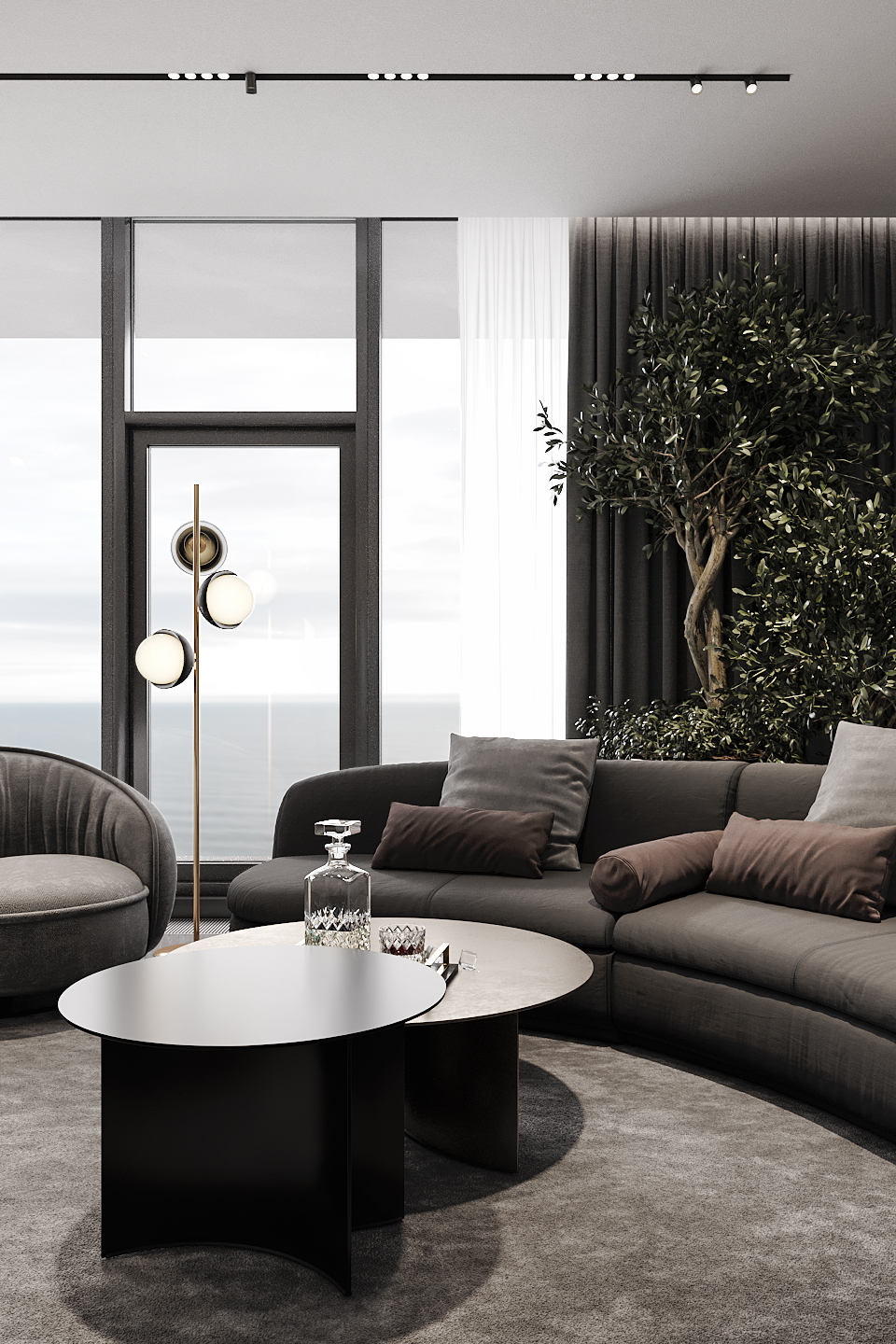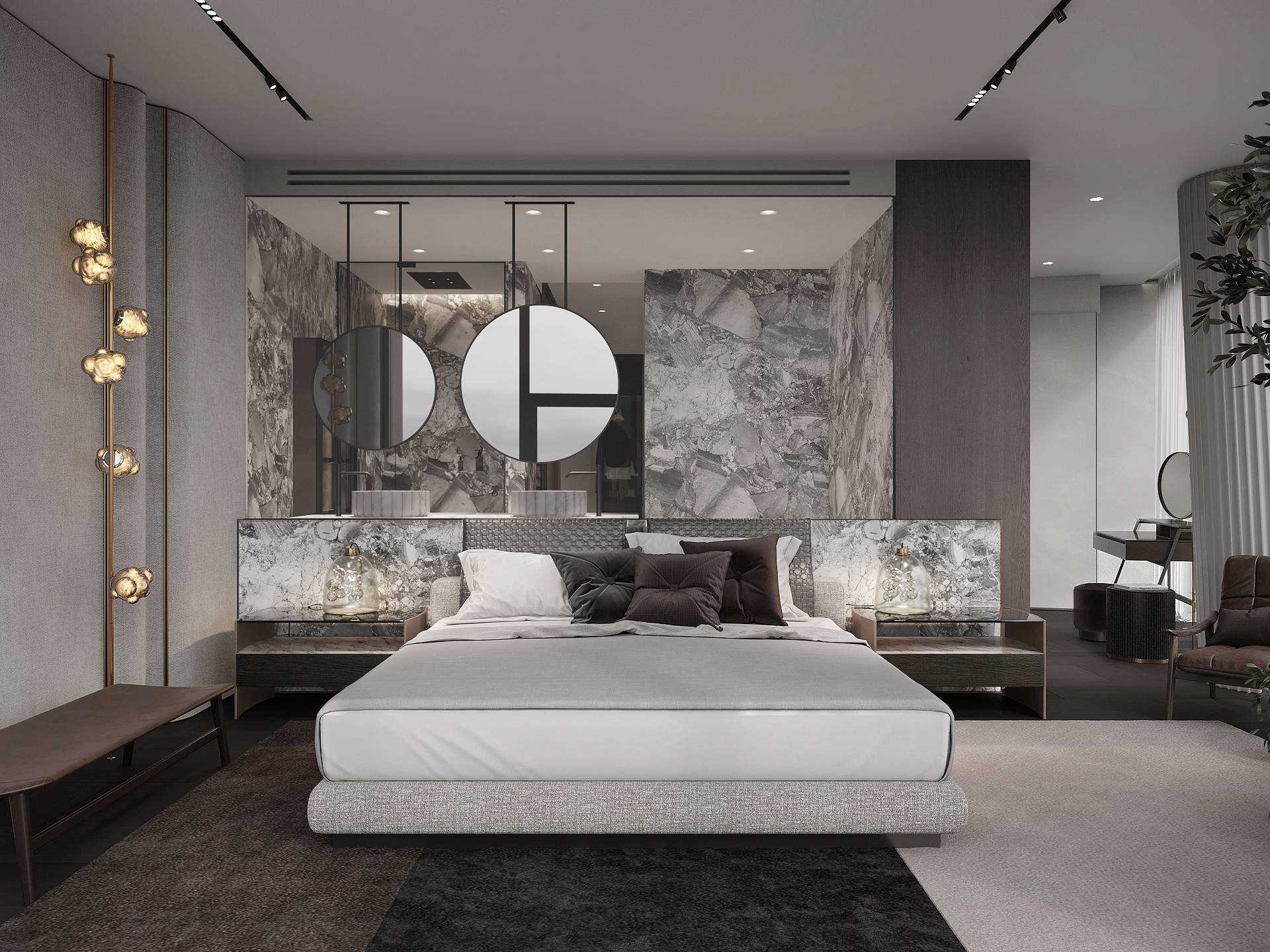 The owners' suite includes a bedroom with an open bathroom and a two-sided walking wardrobe. Mixing the elements and using contrasting materials helped us find a balance between a dark and light interior and match it with the marine landscape. The sleeping zone features a Shake Design bed and side tables of the same brand, and the textile wall covering adds a particular cozy vibe.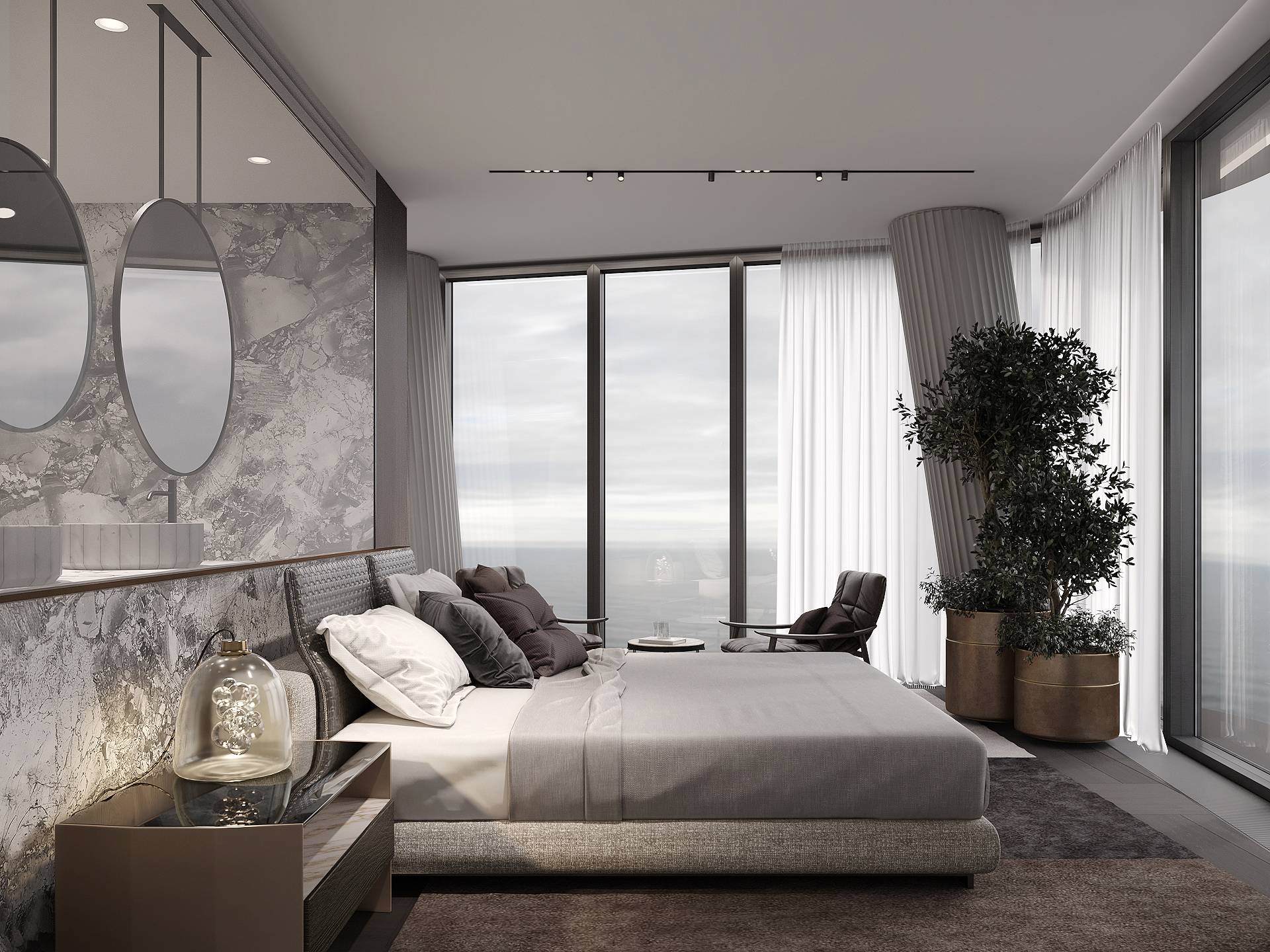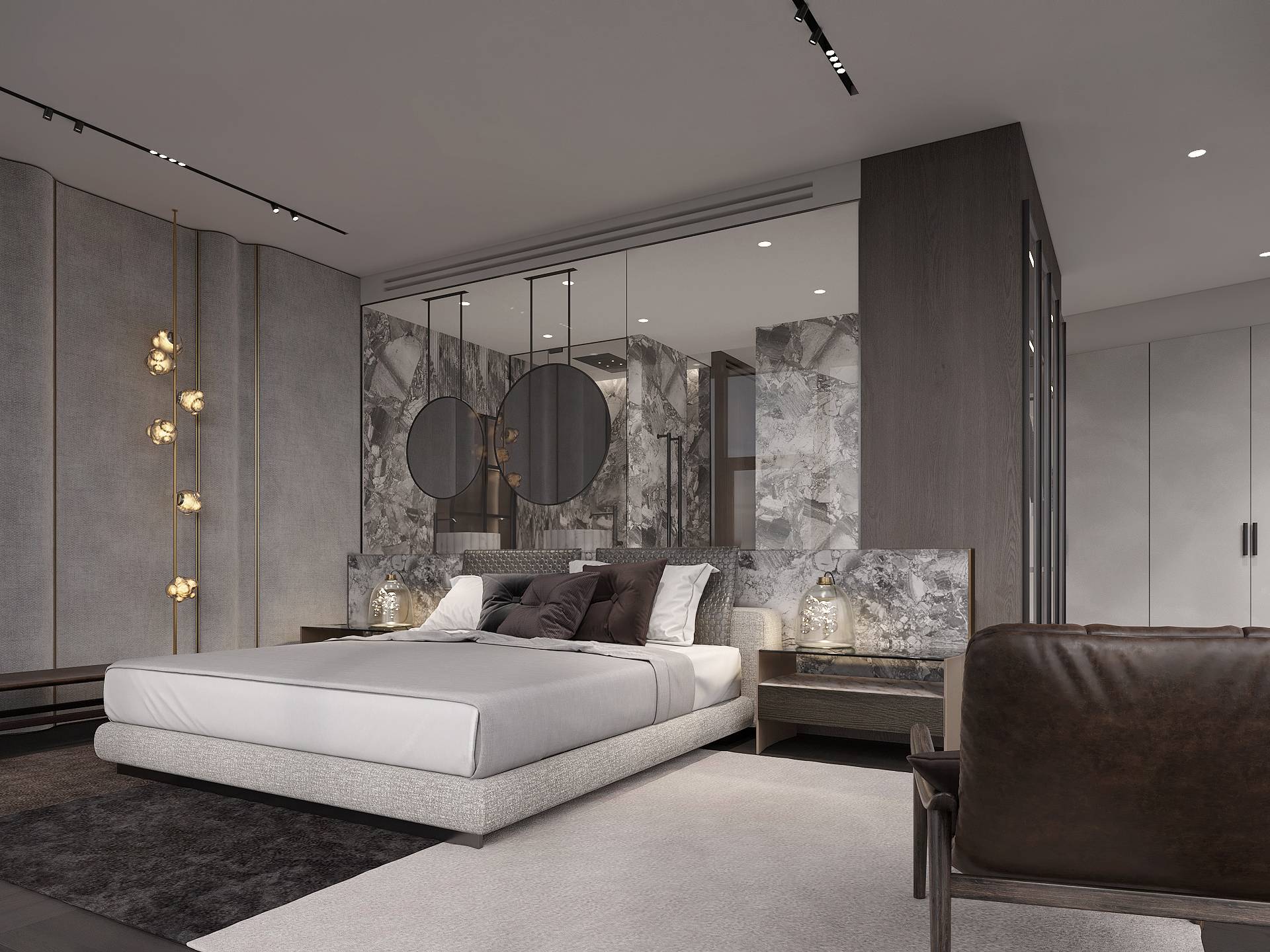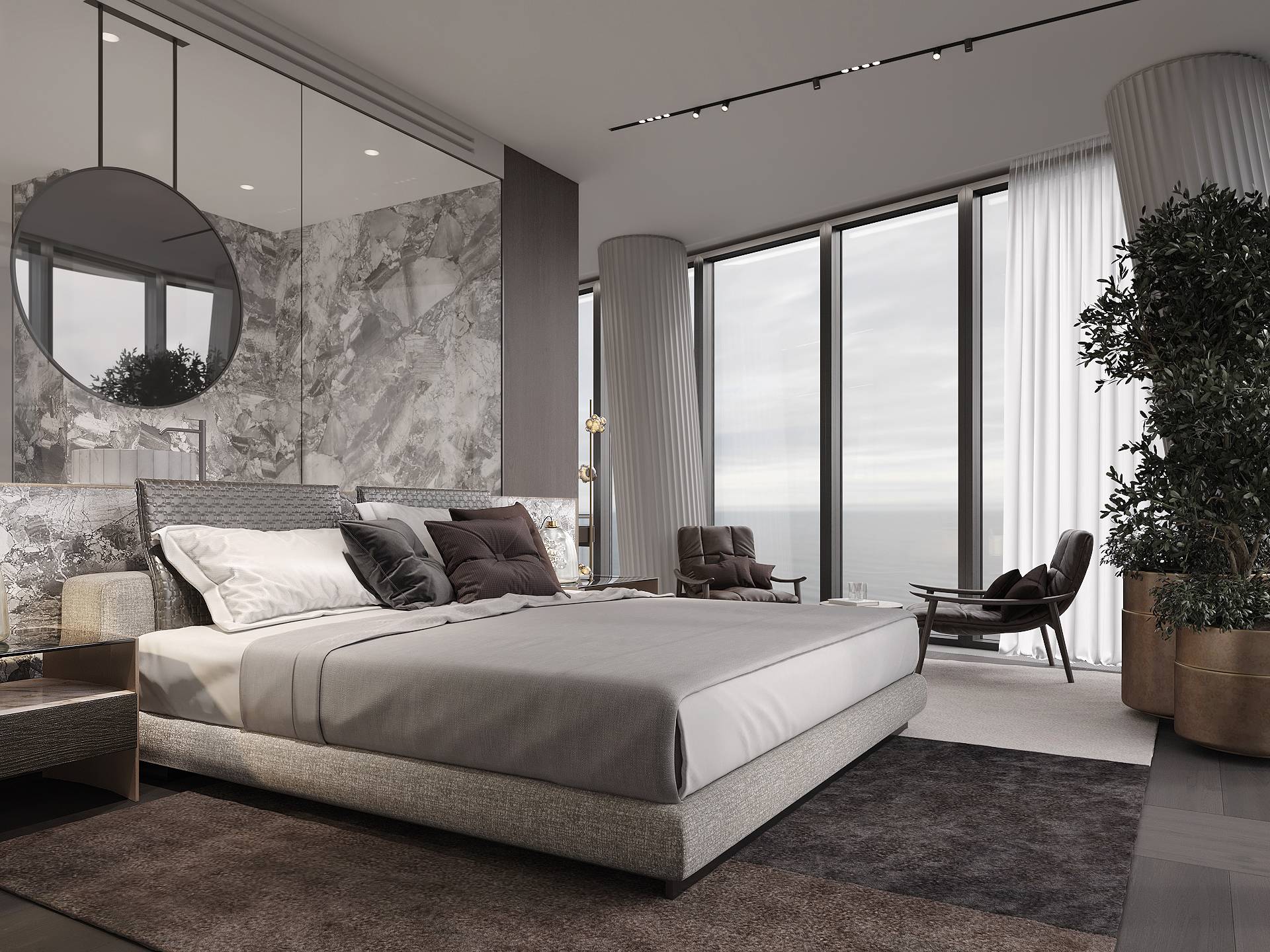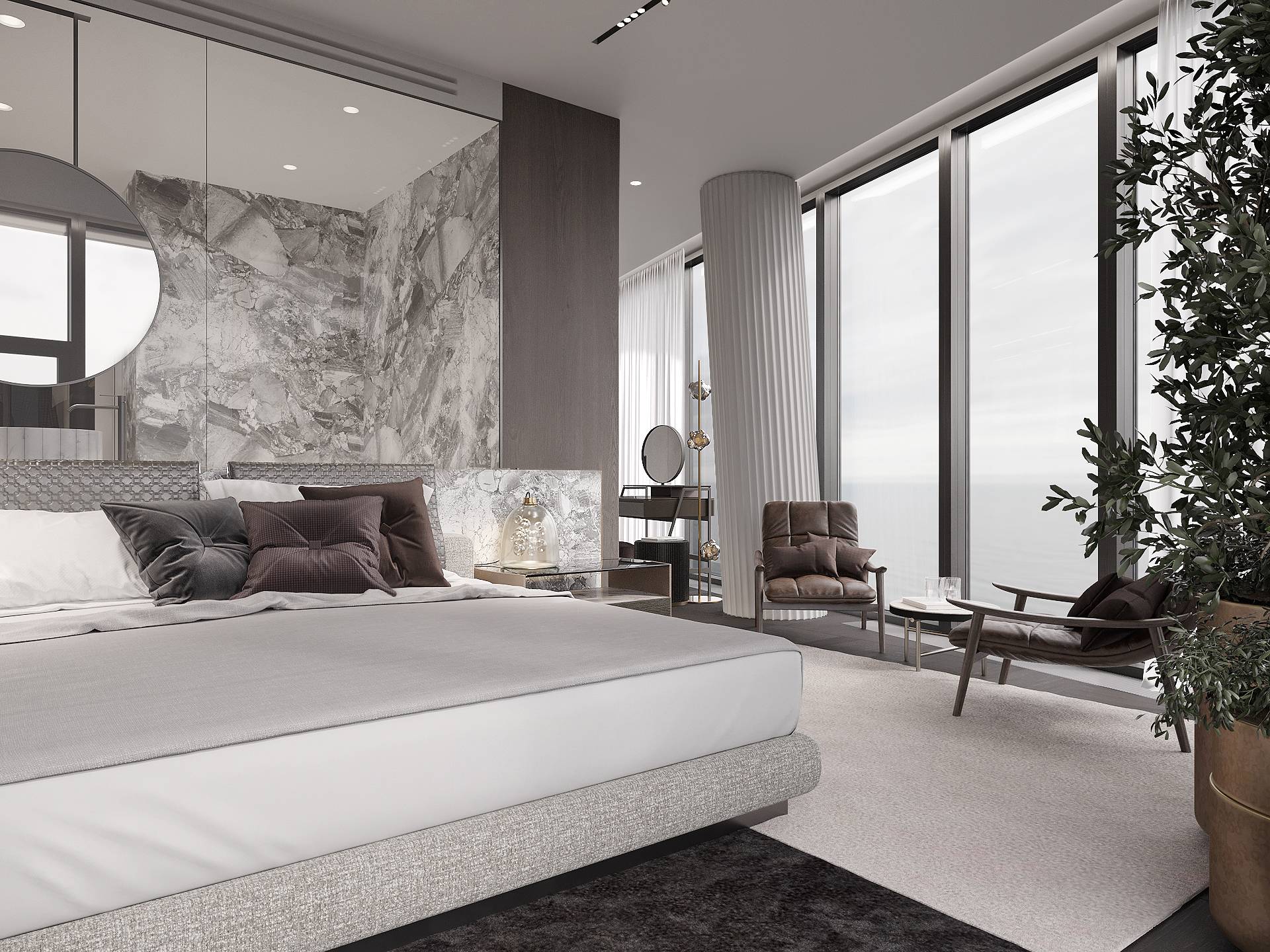 Furniture's minimalistic design is balanced with the extravagant one of the Bocci floor lamp and Roll&Hill nightstands.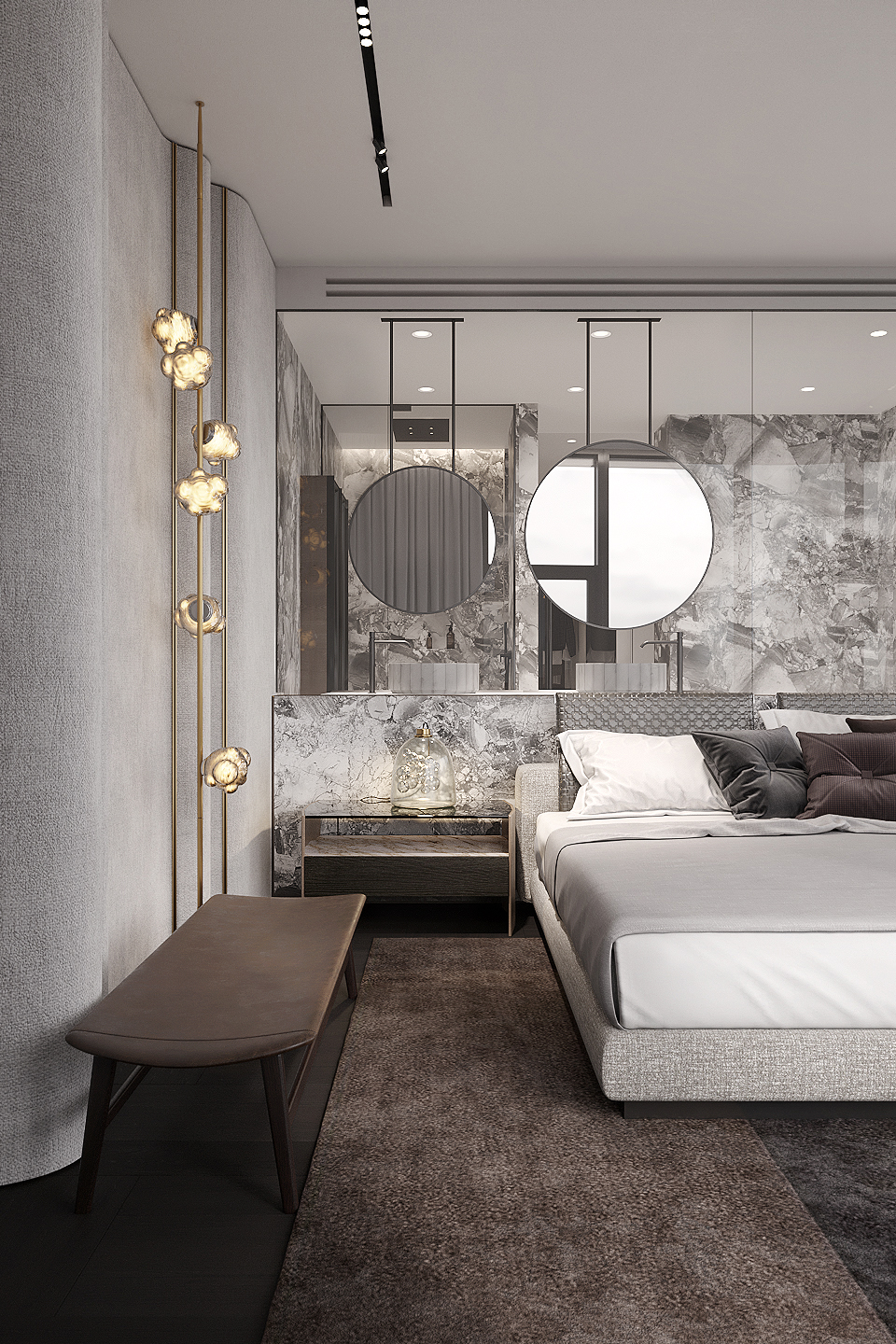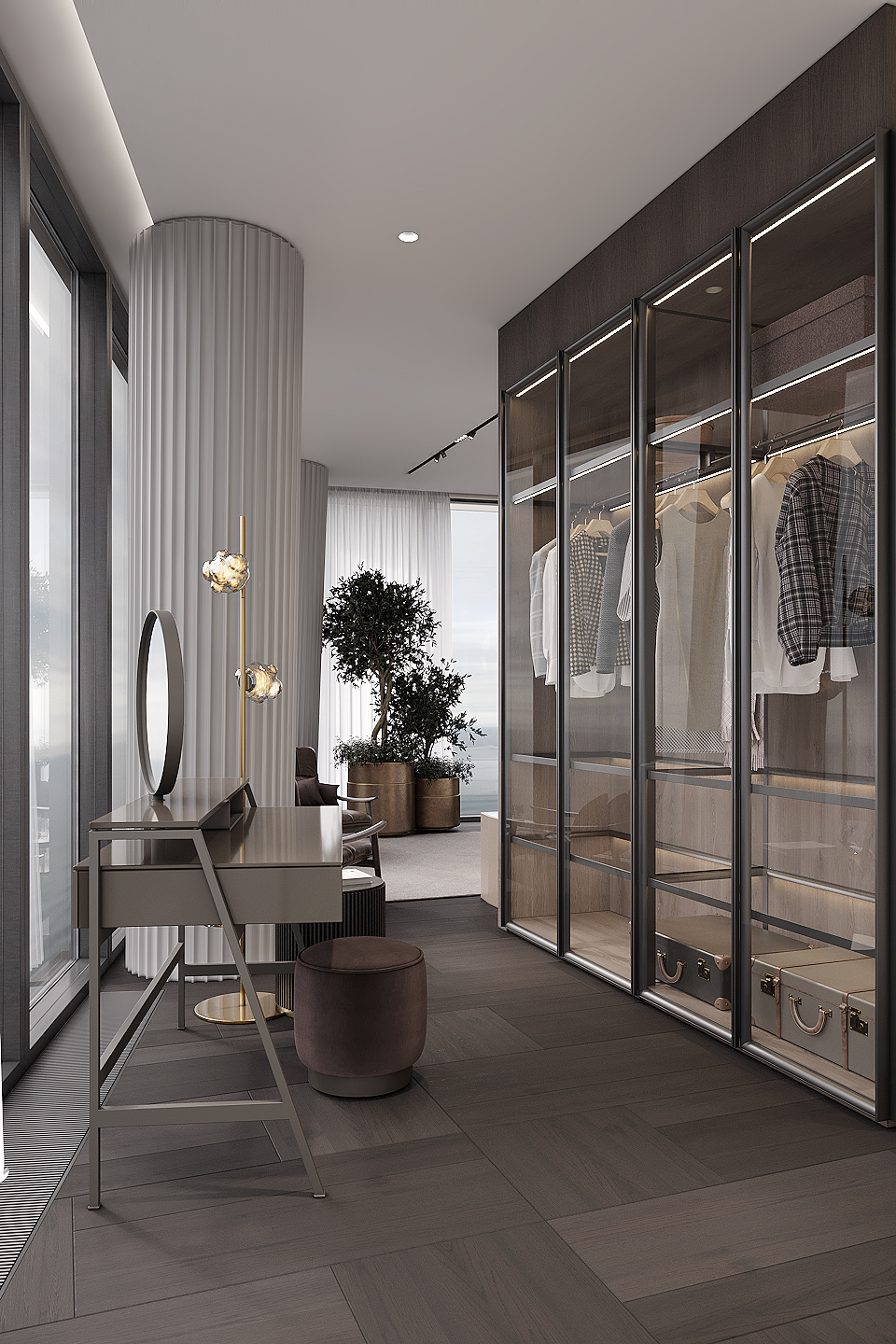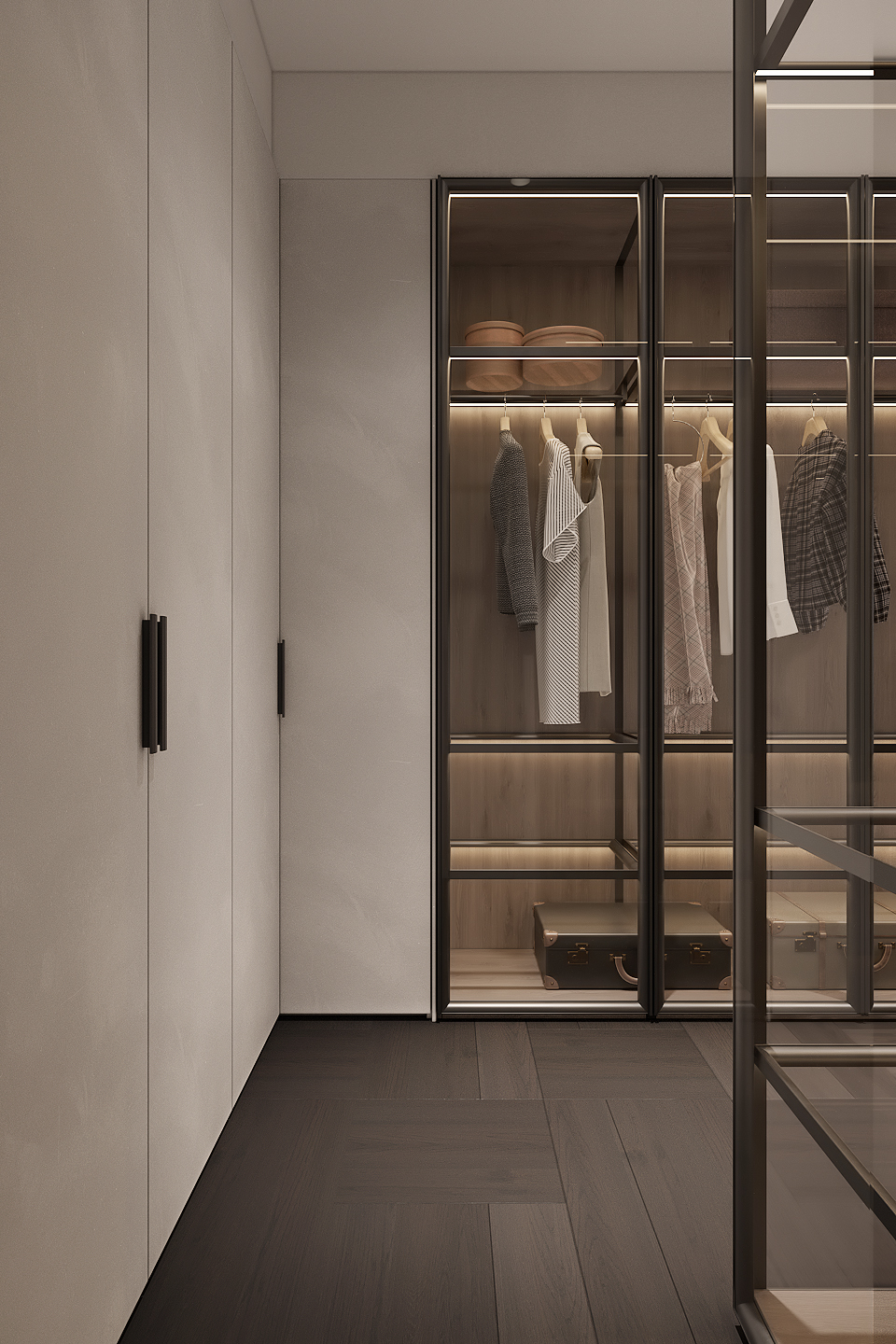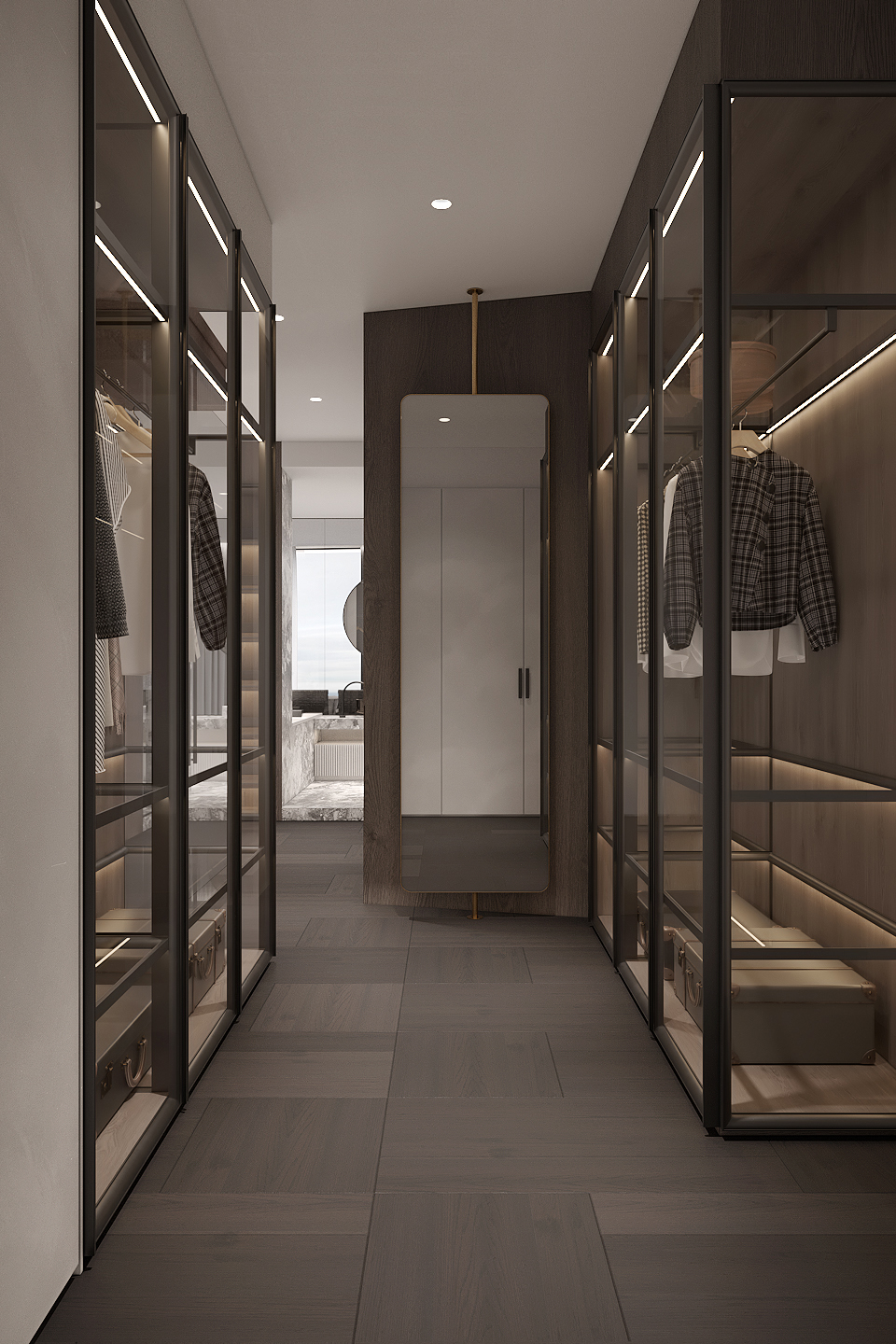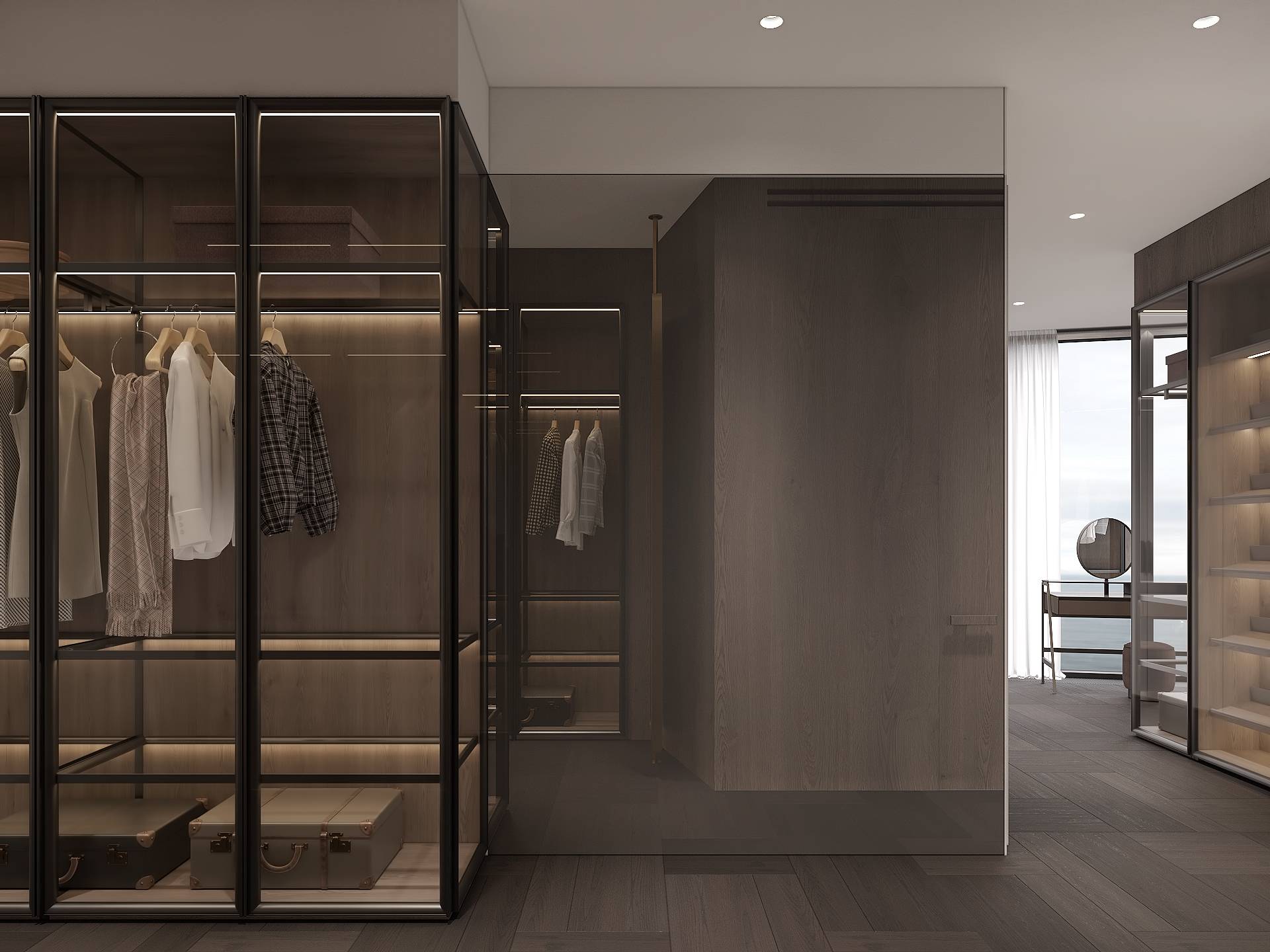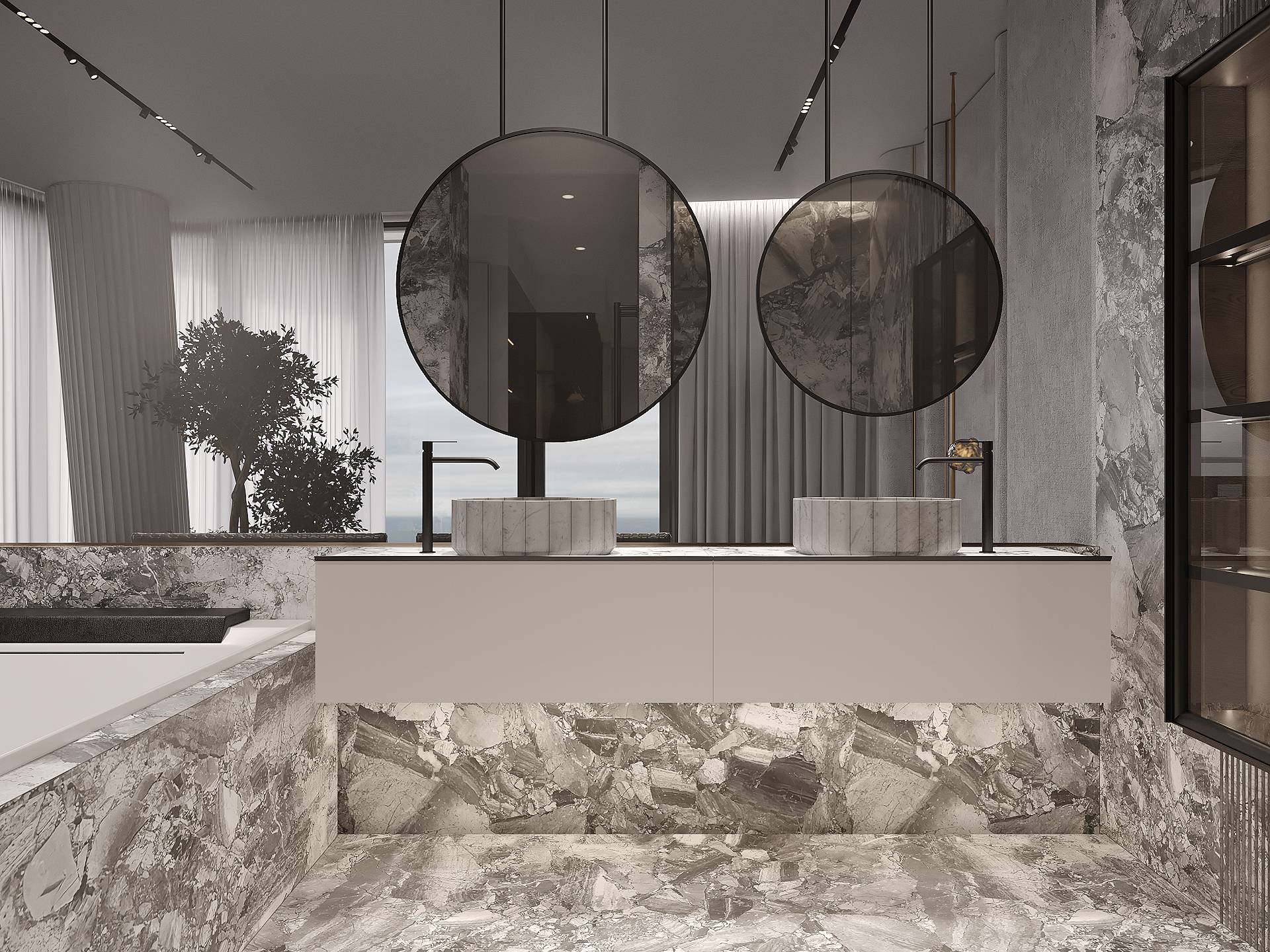 The panoramic bathroom zone is all-marble and in combination with brass elements, it creates a modern chic we opted for.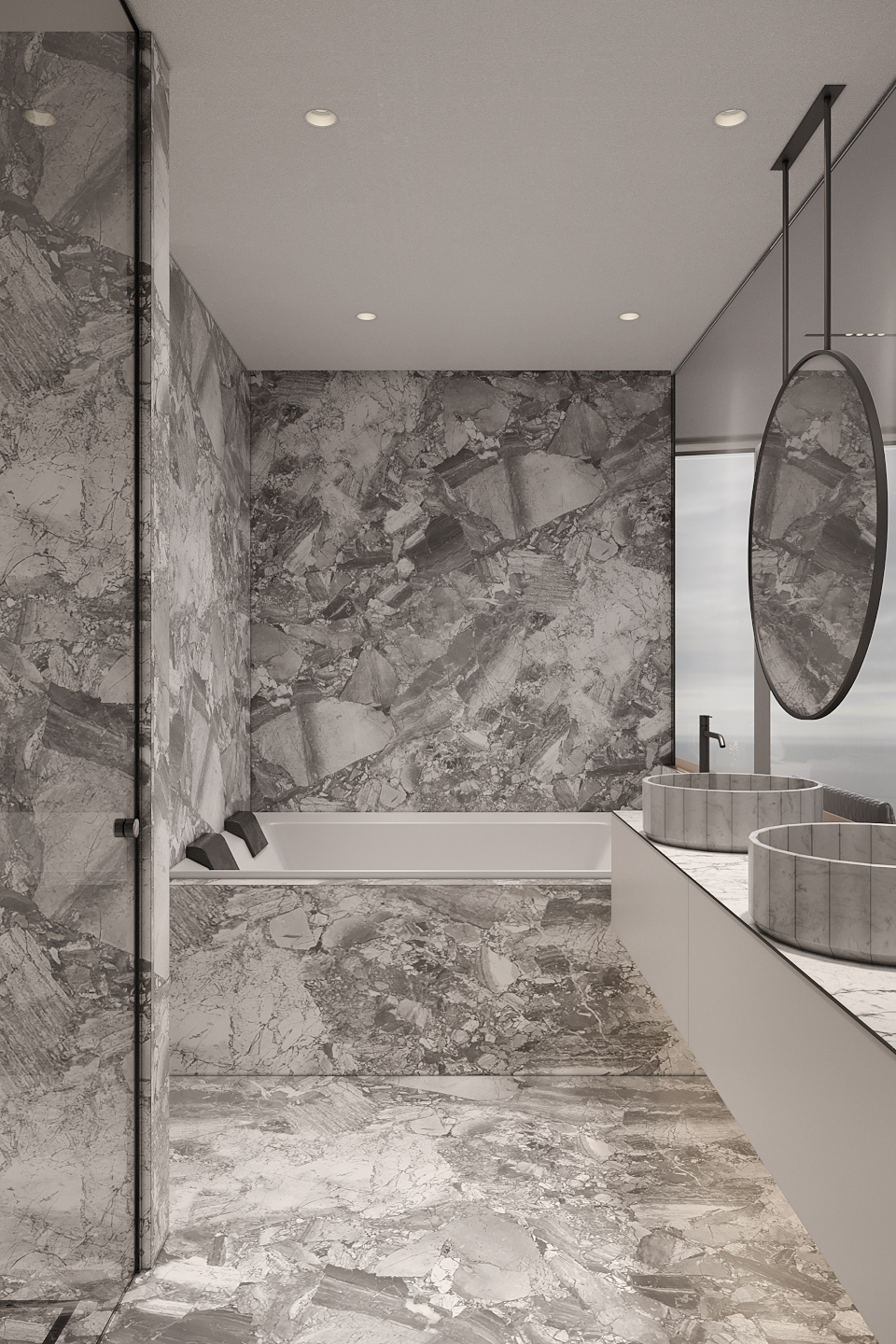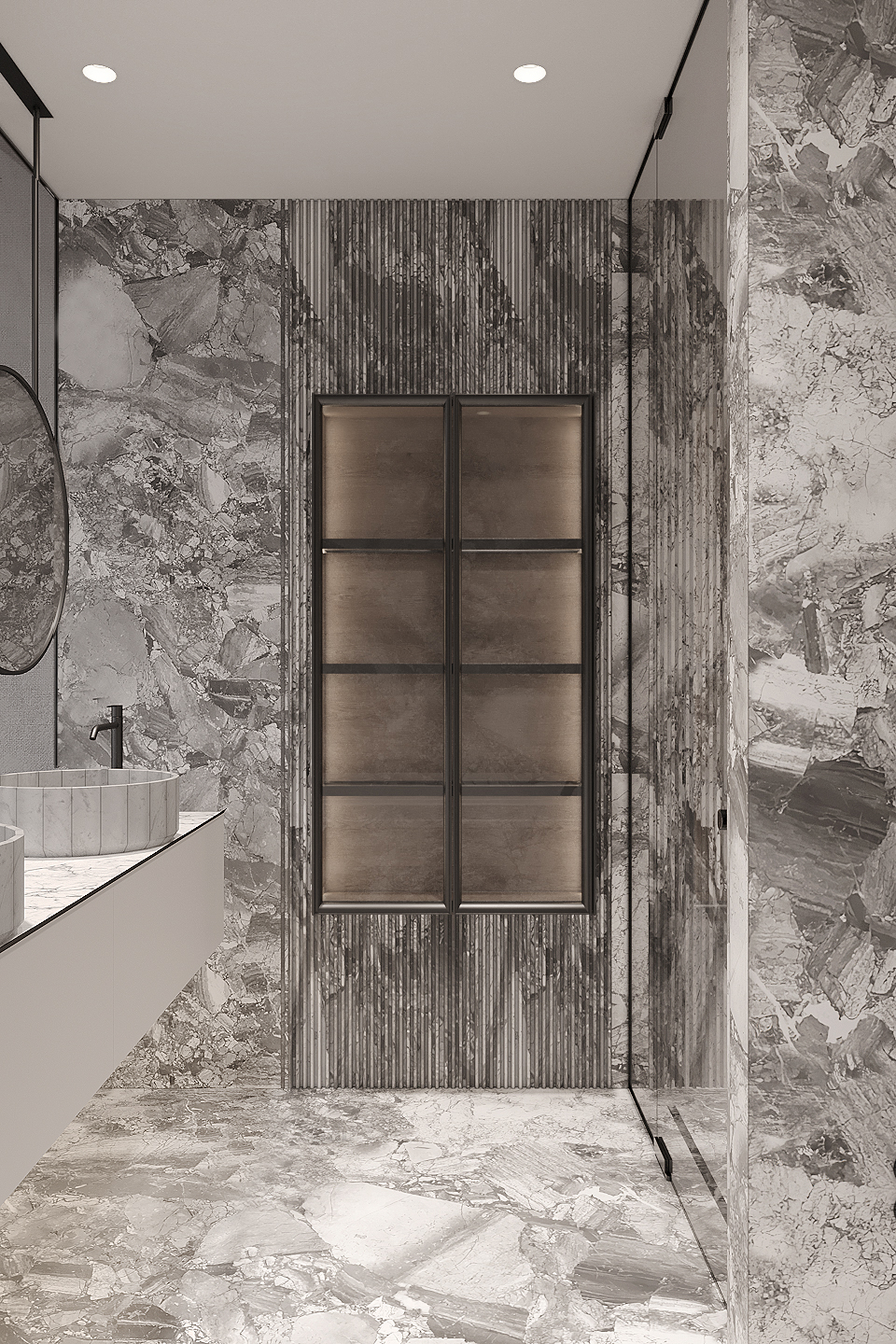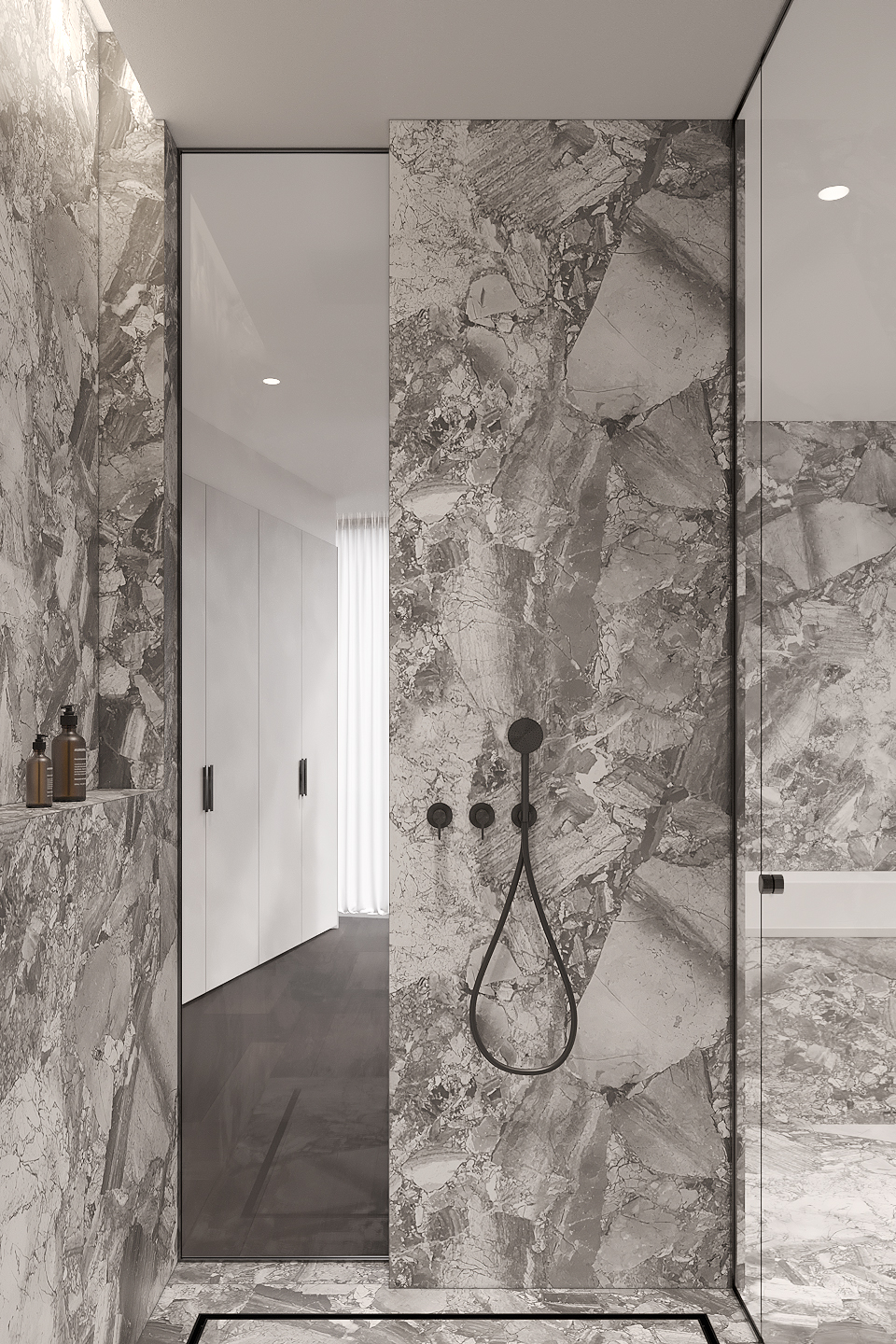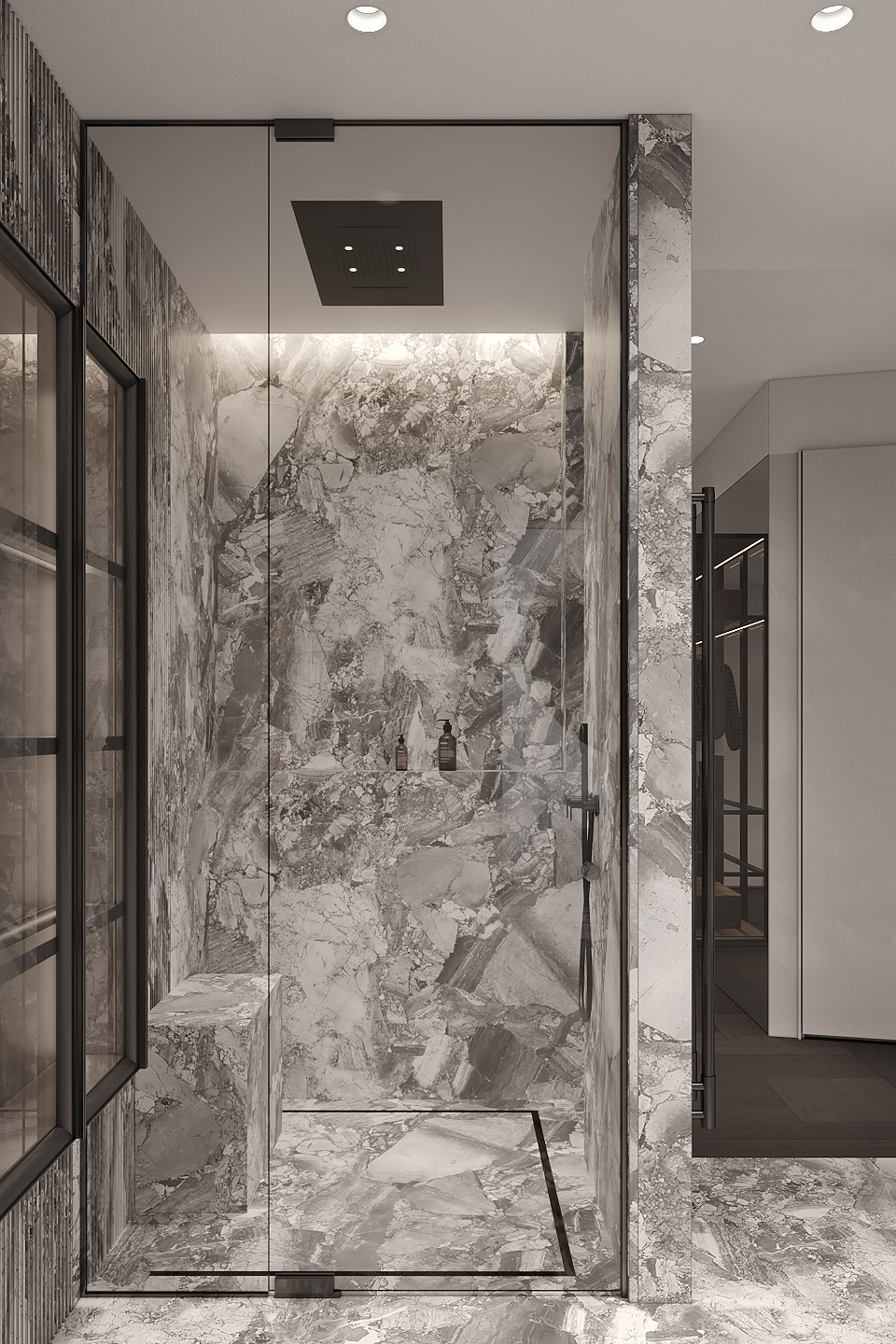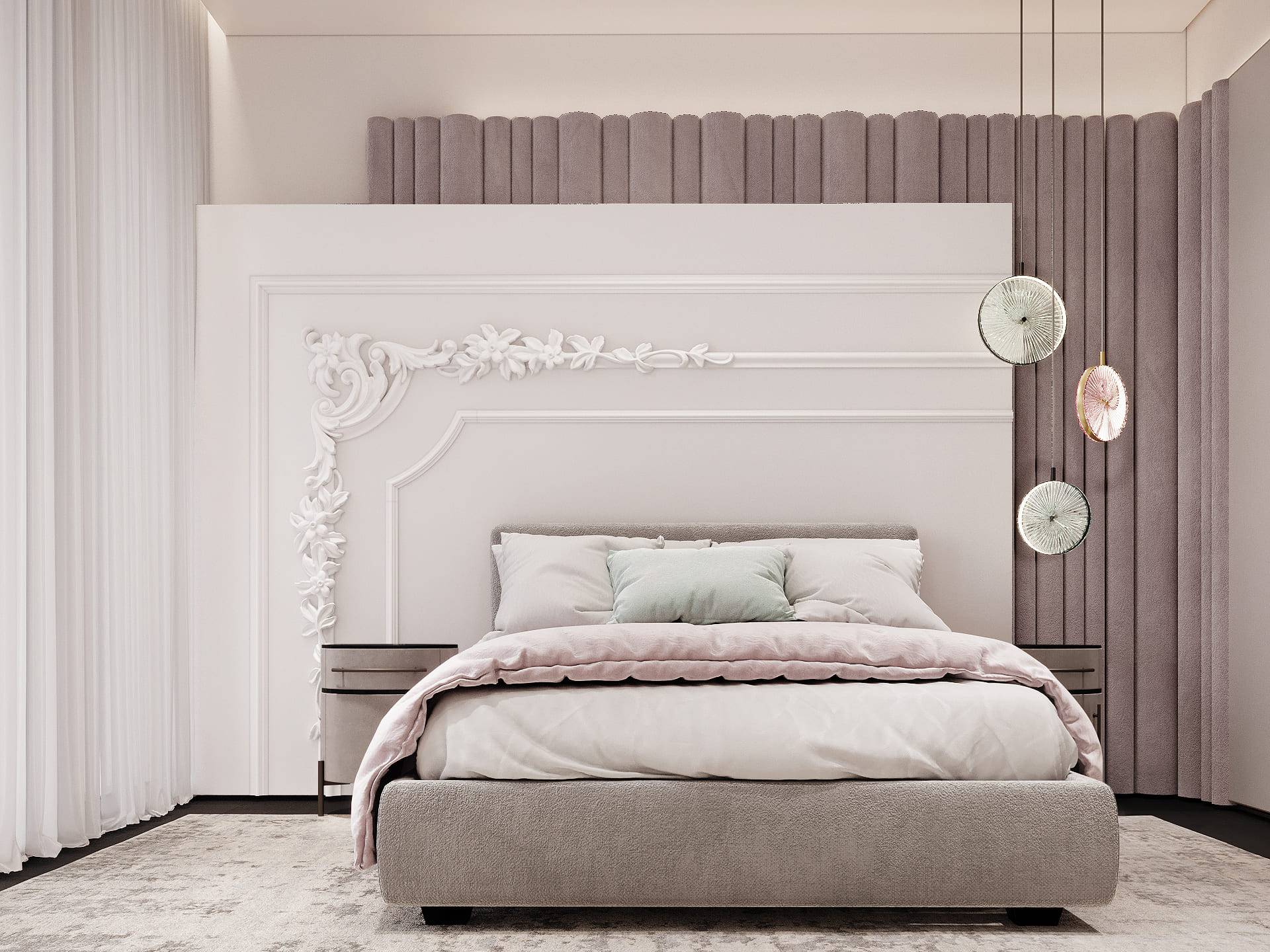 In the guest bedroom, we combined embellished plasterboard with textile panels to present a new classic. Would you feel comfortable staying in this room as a guest?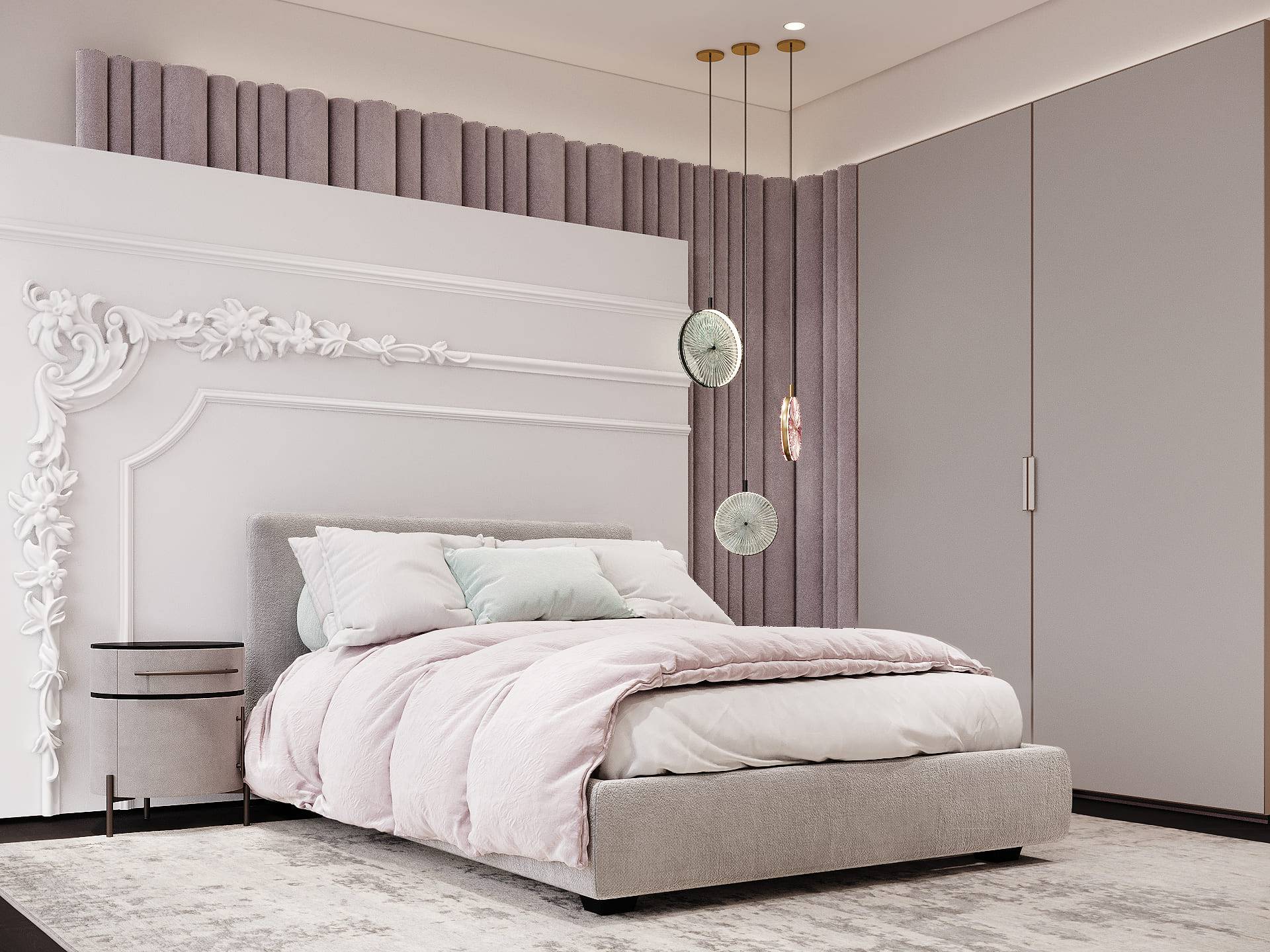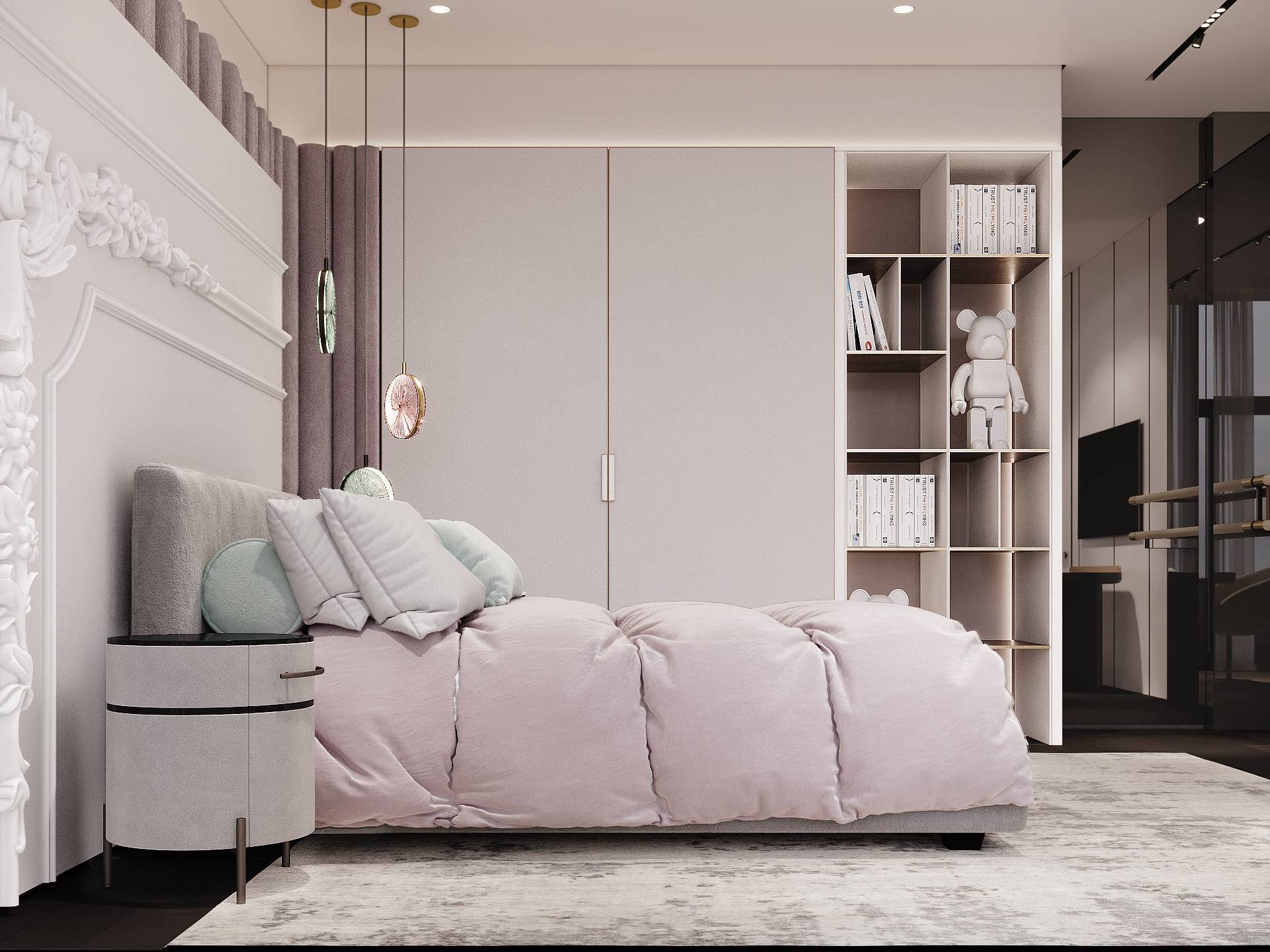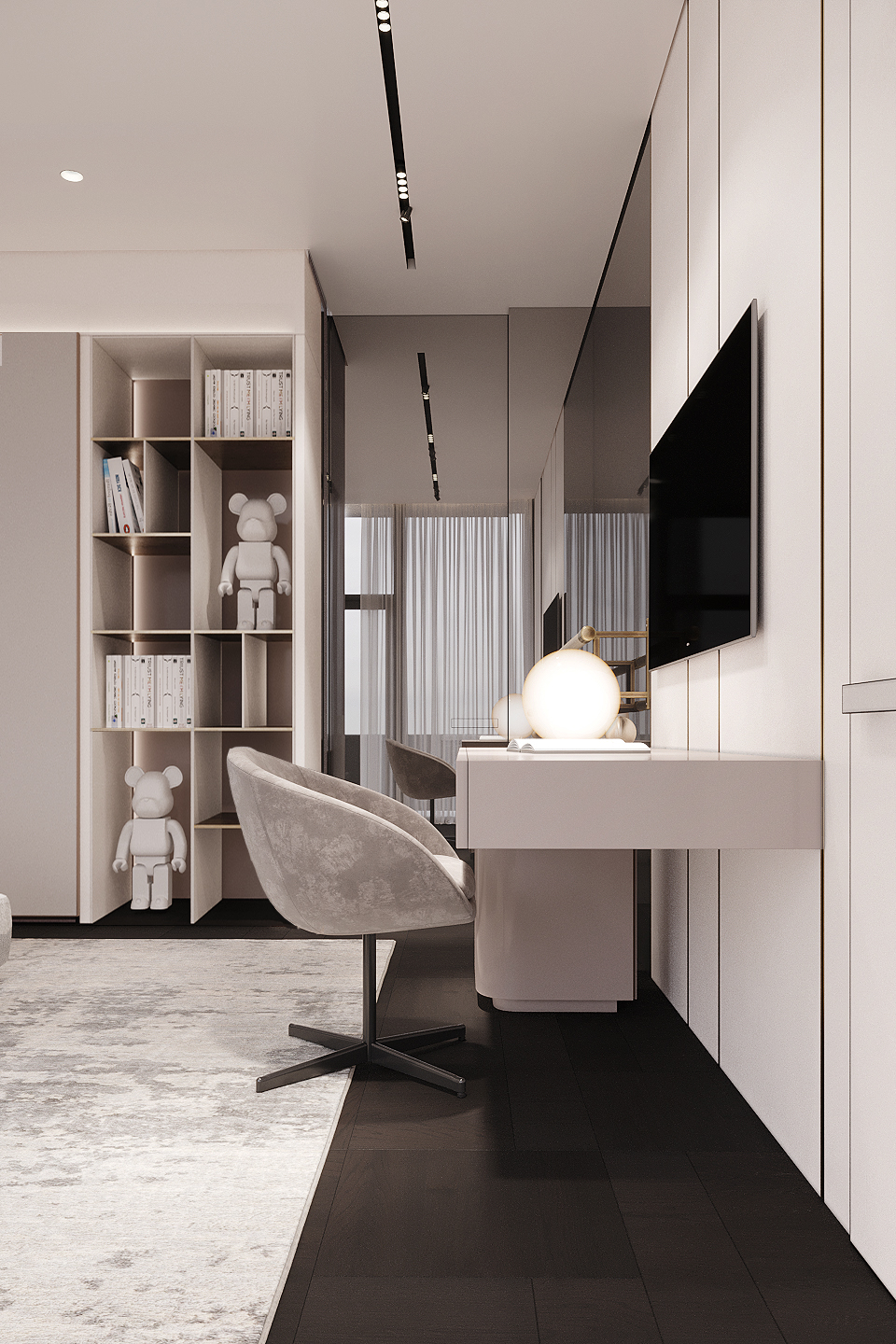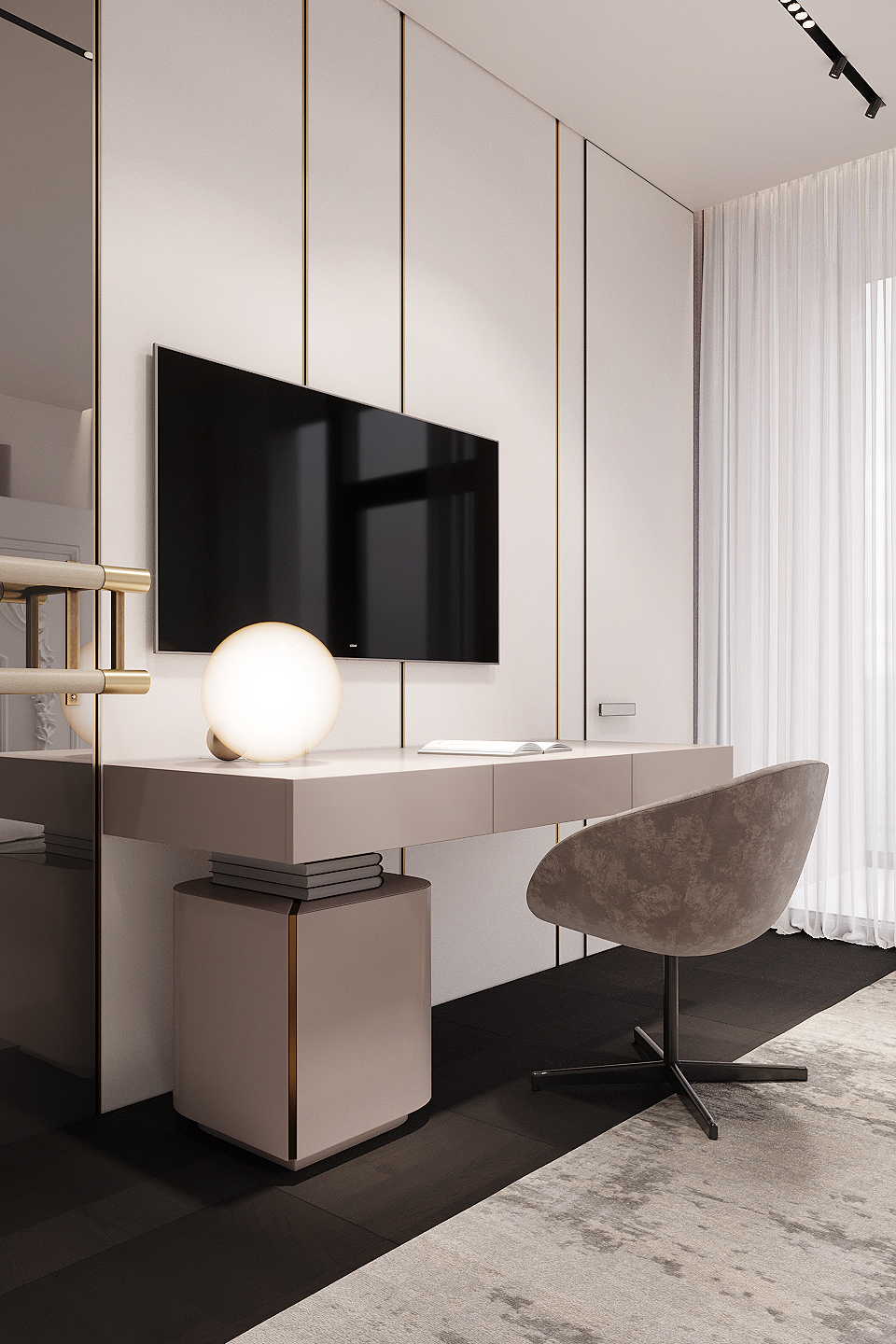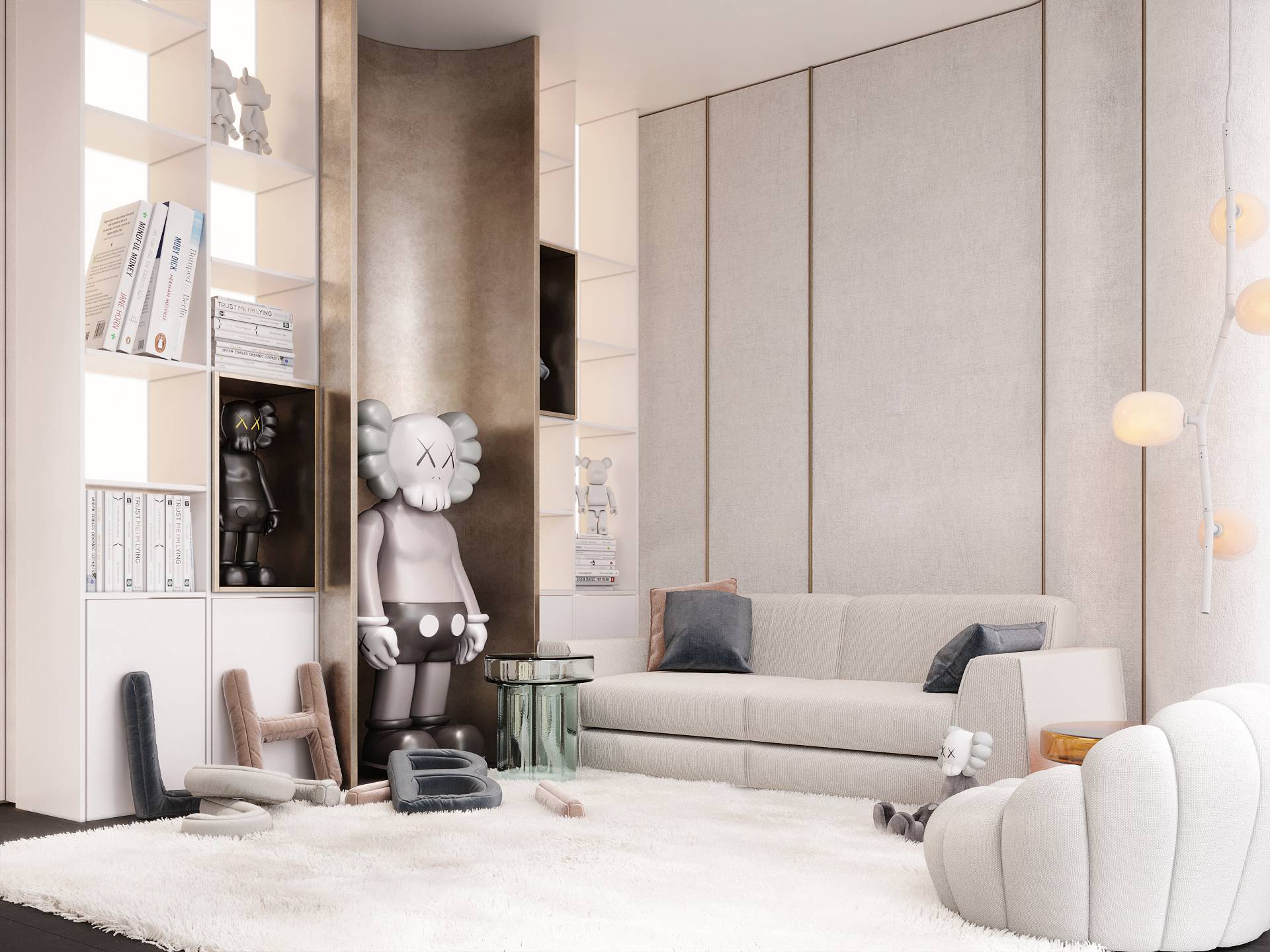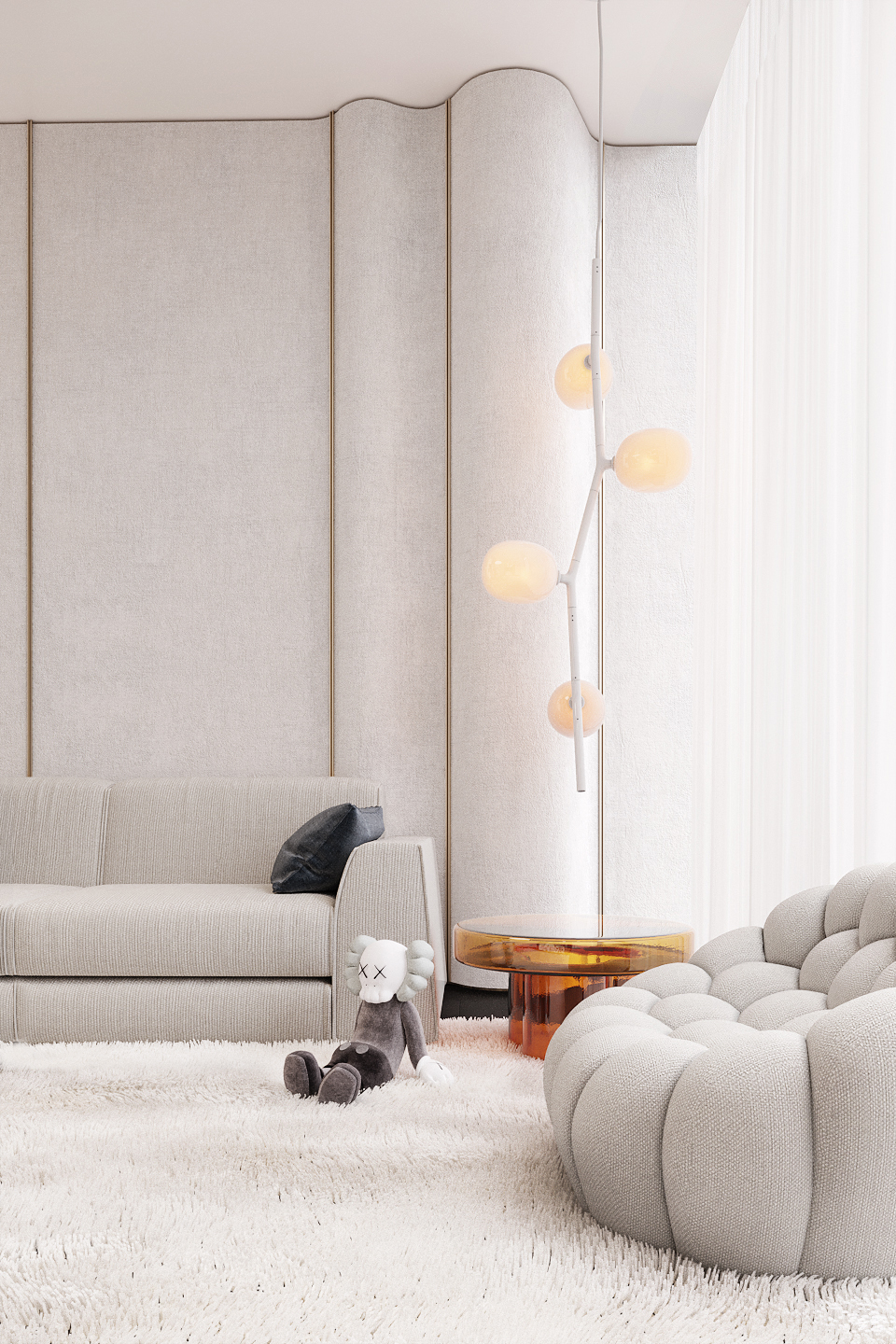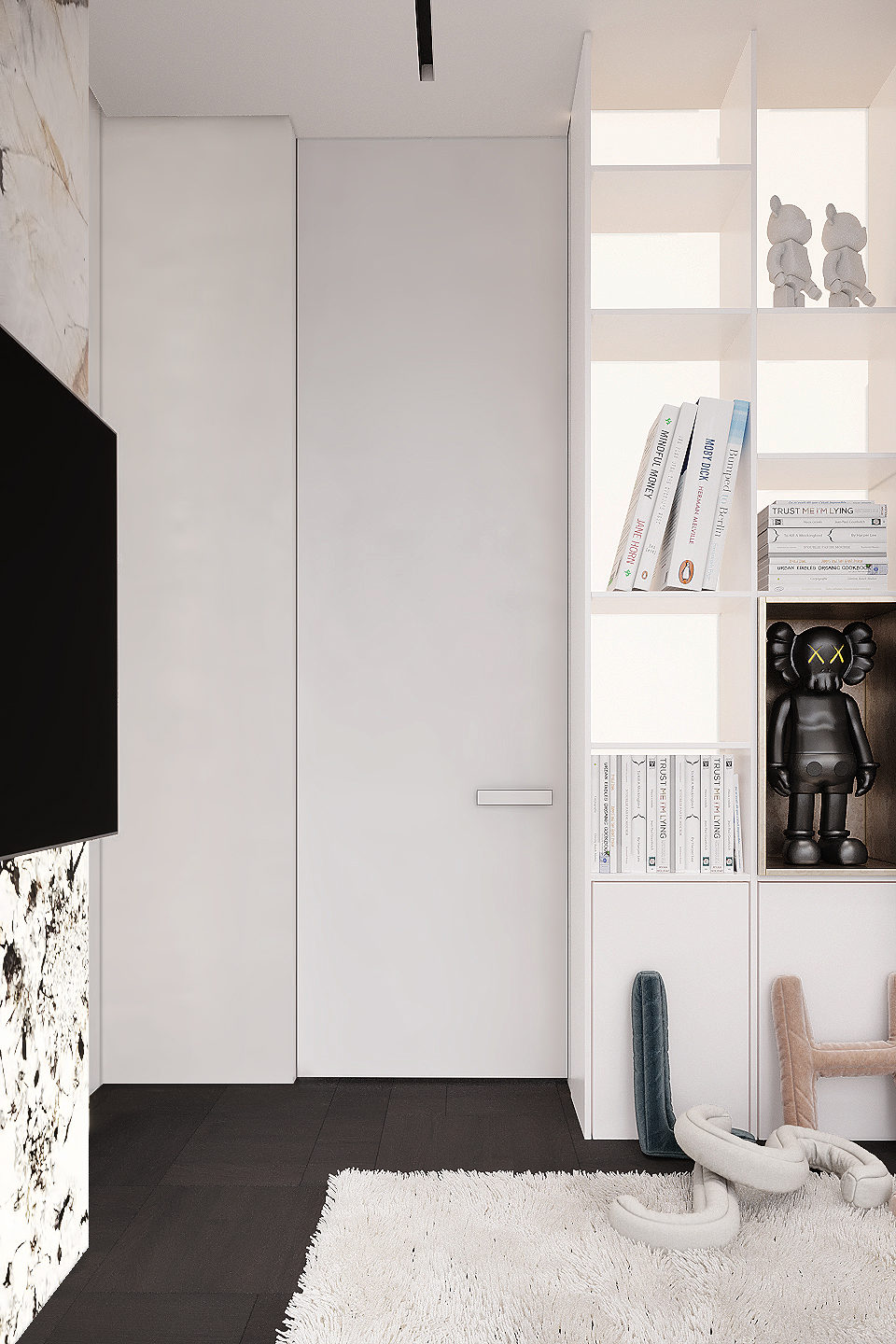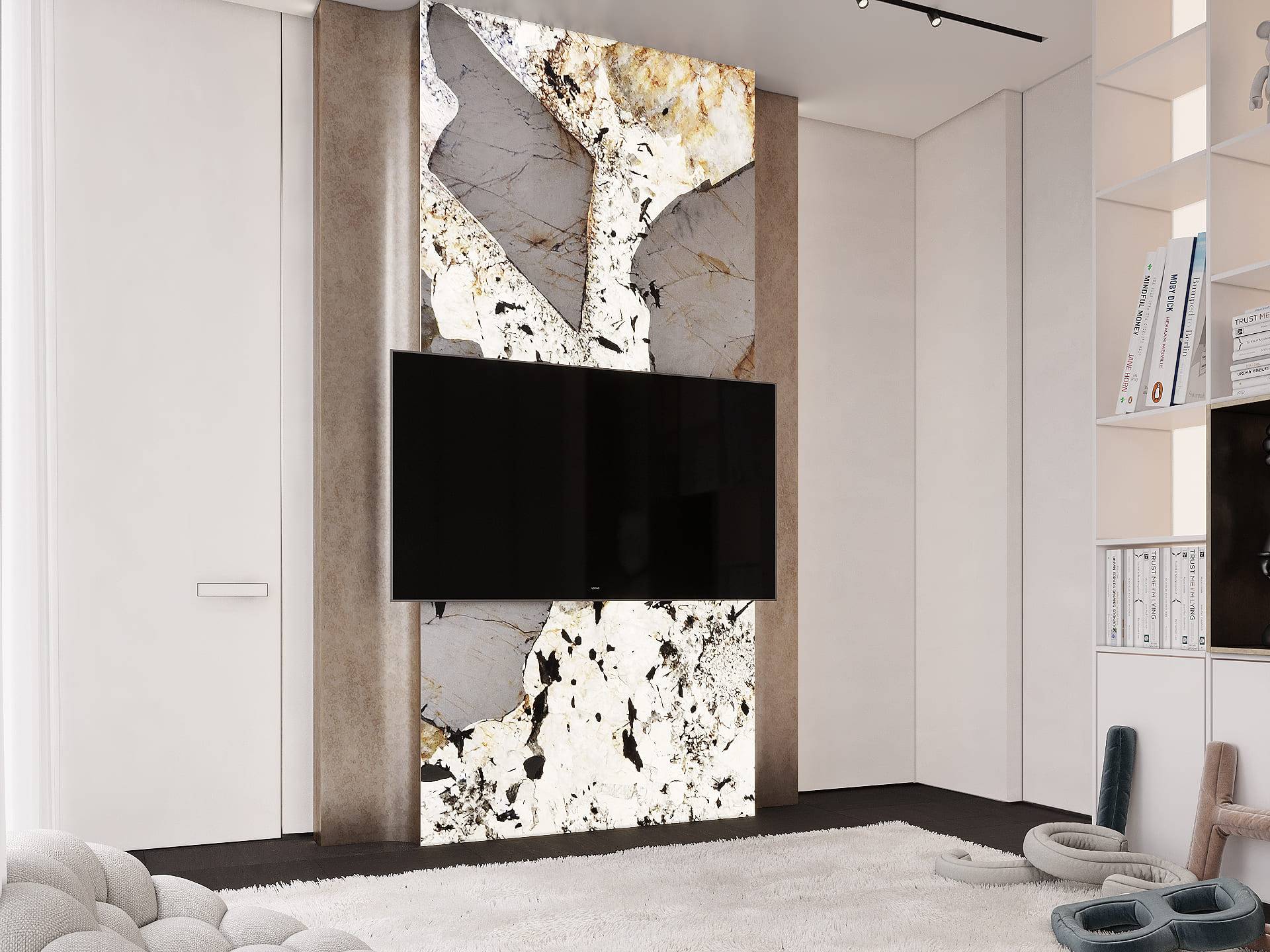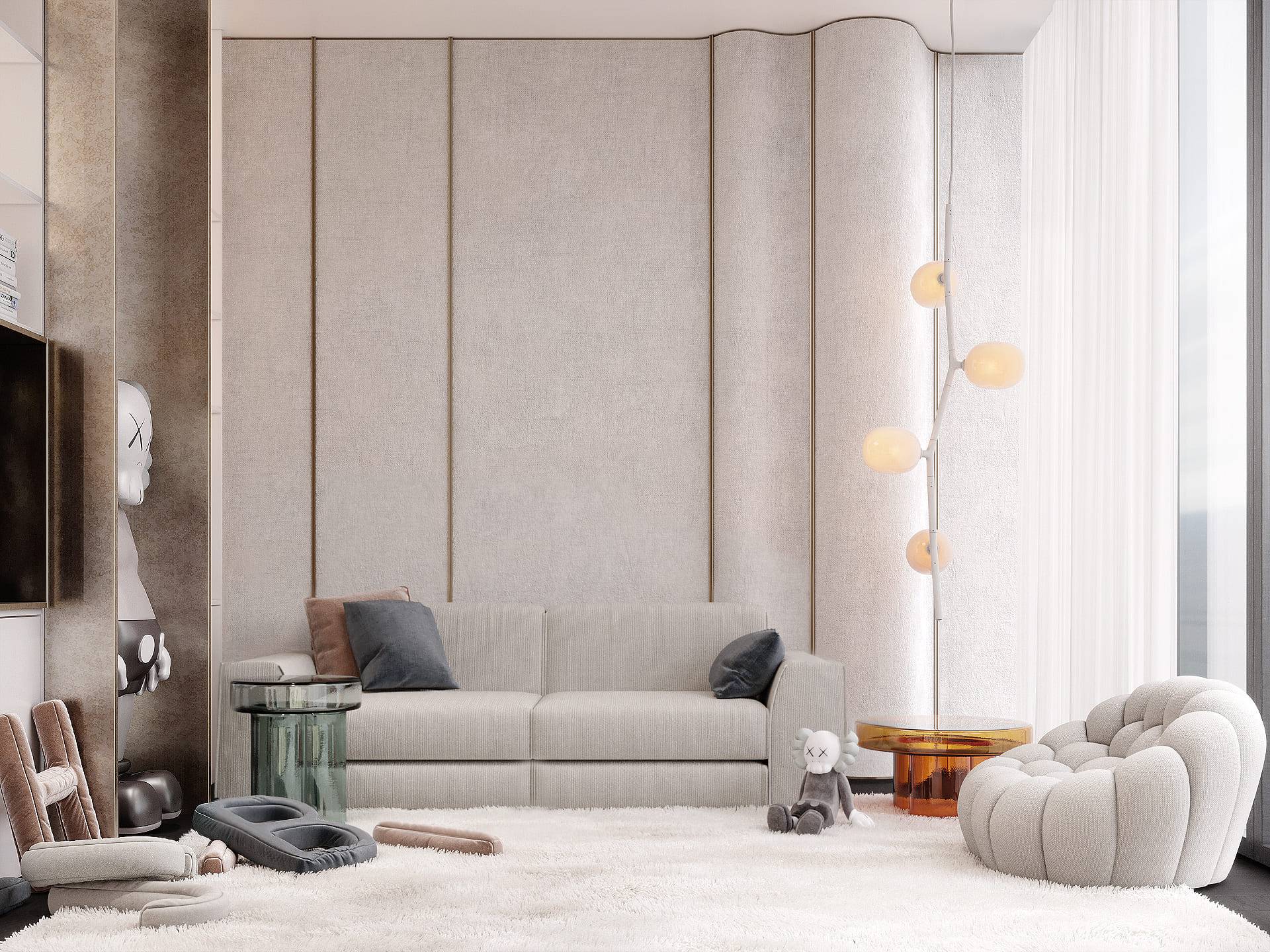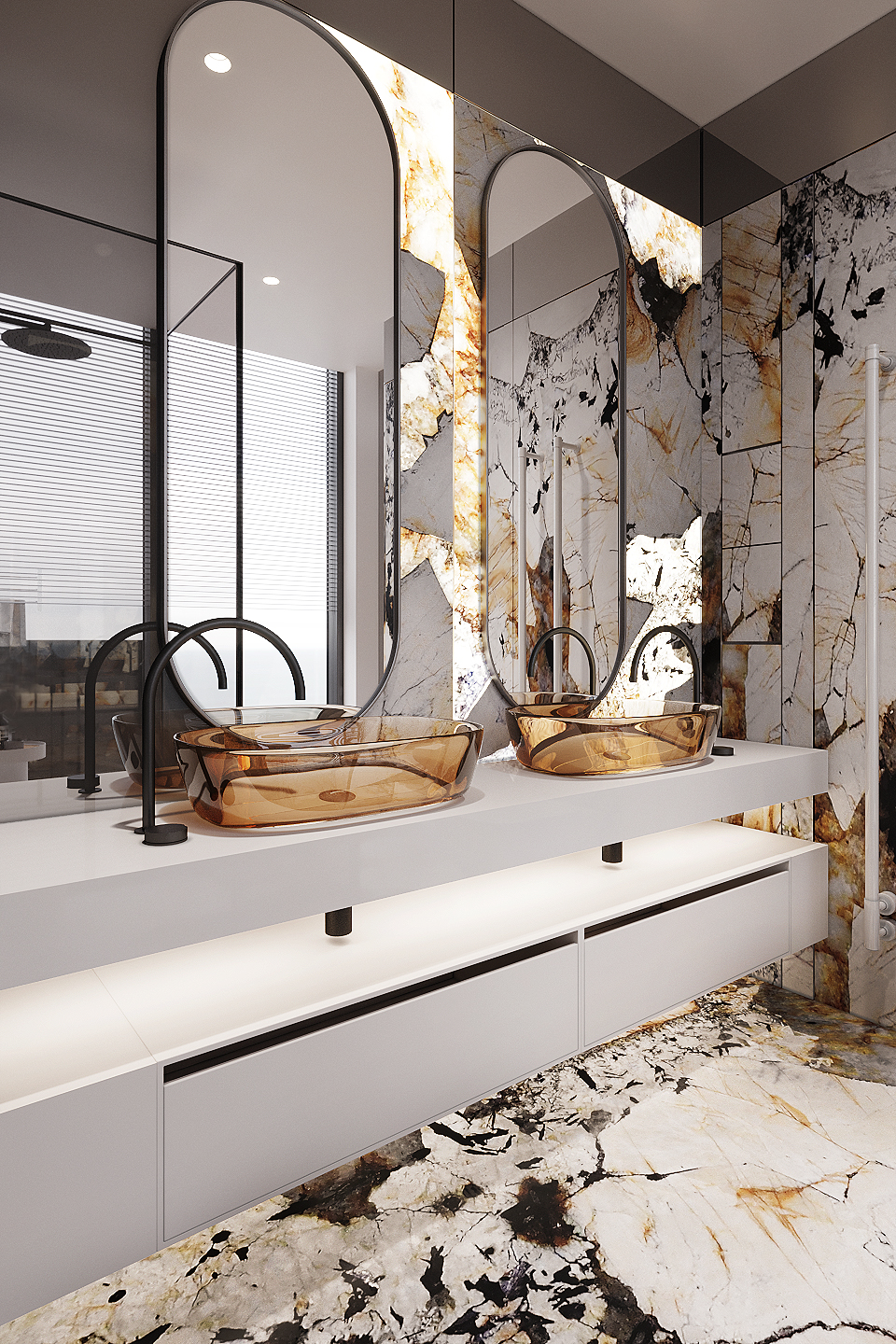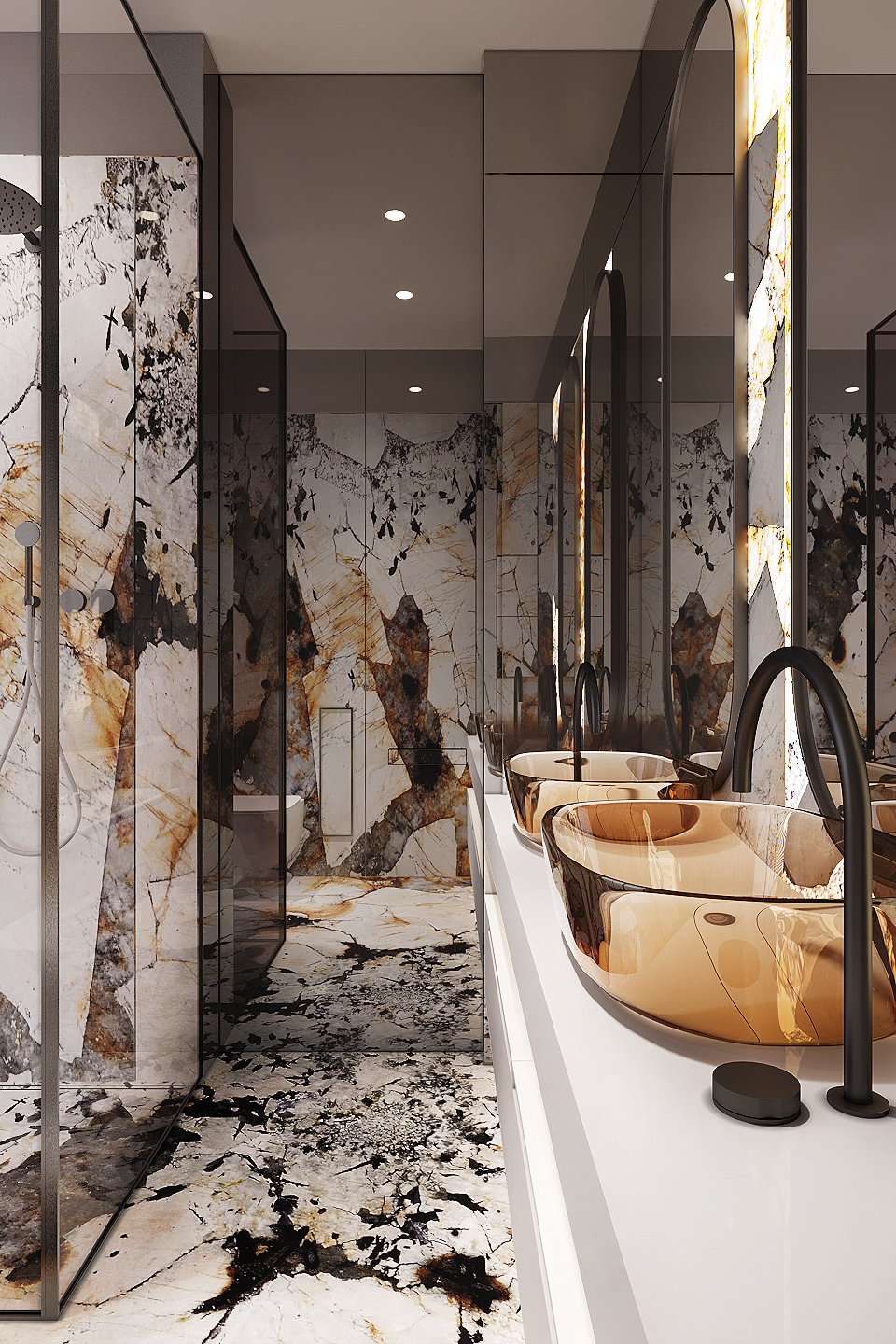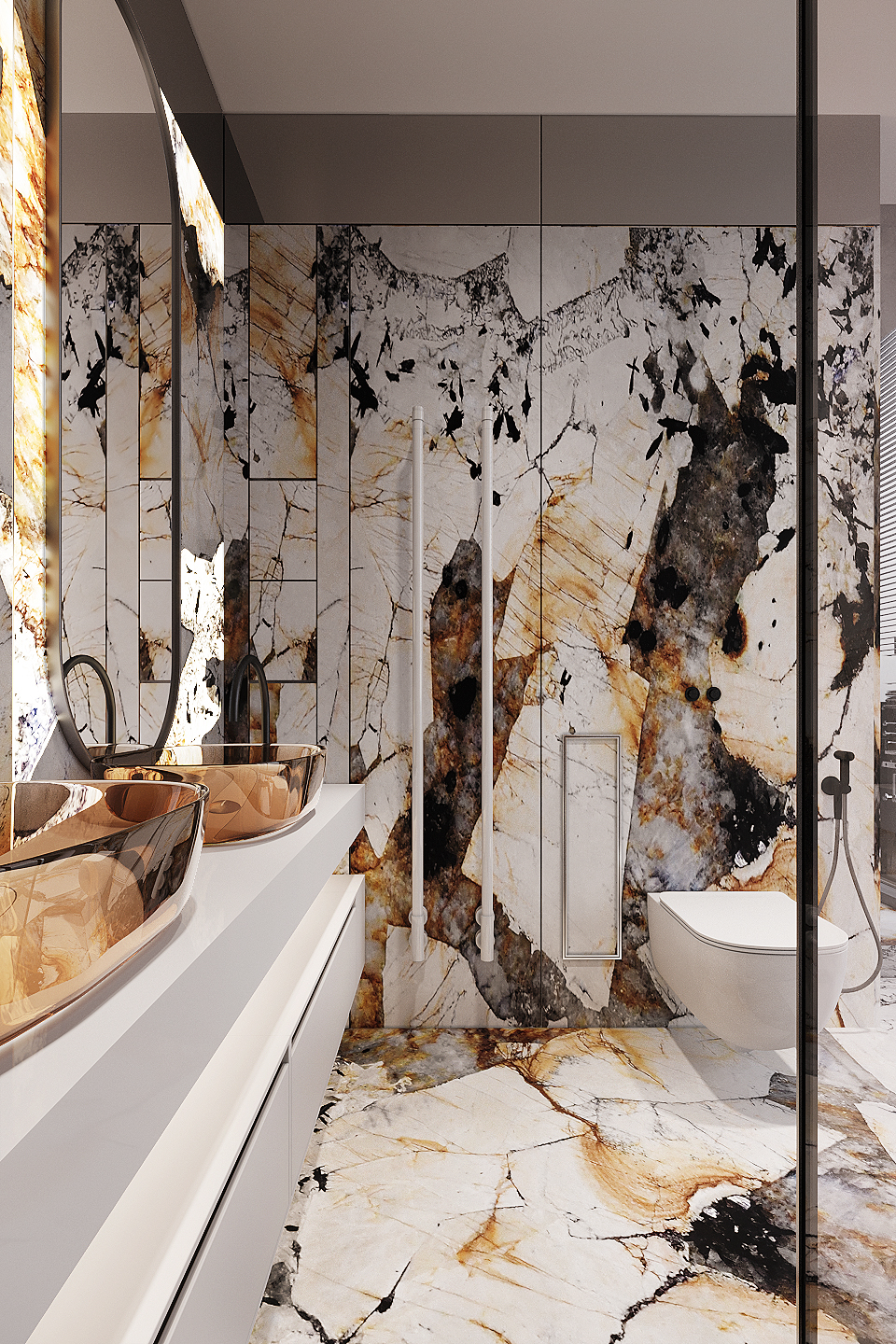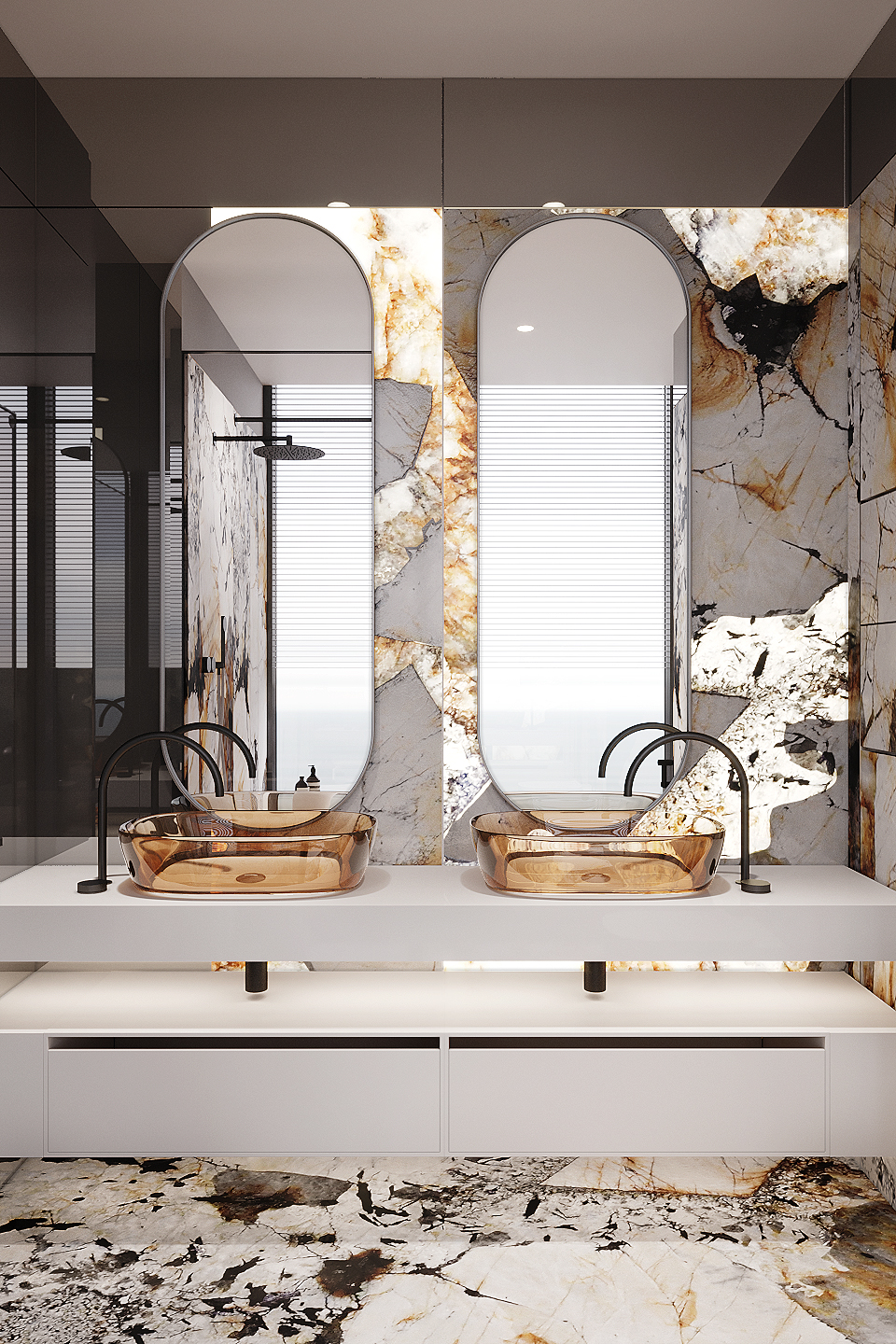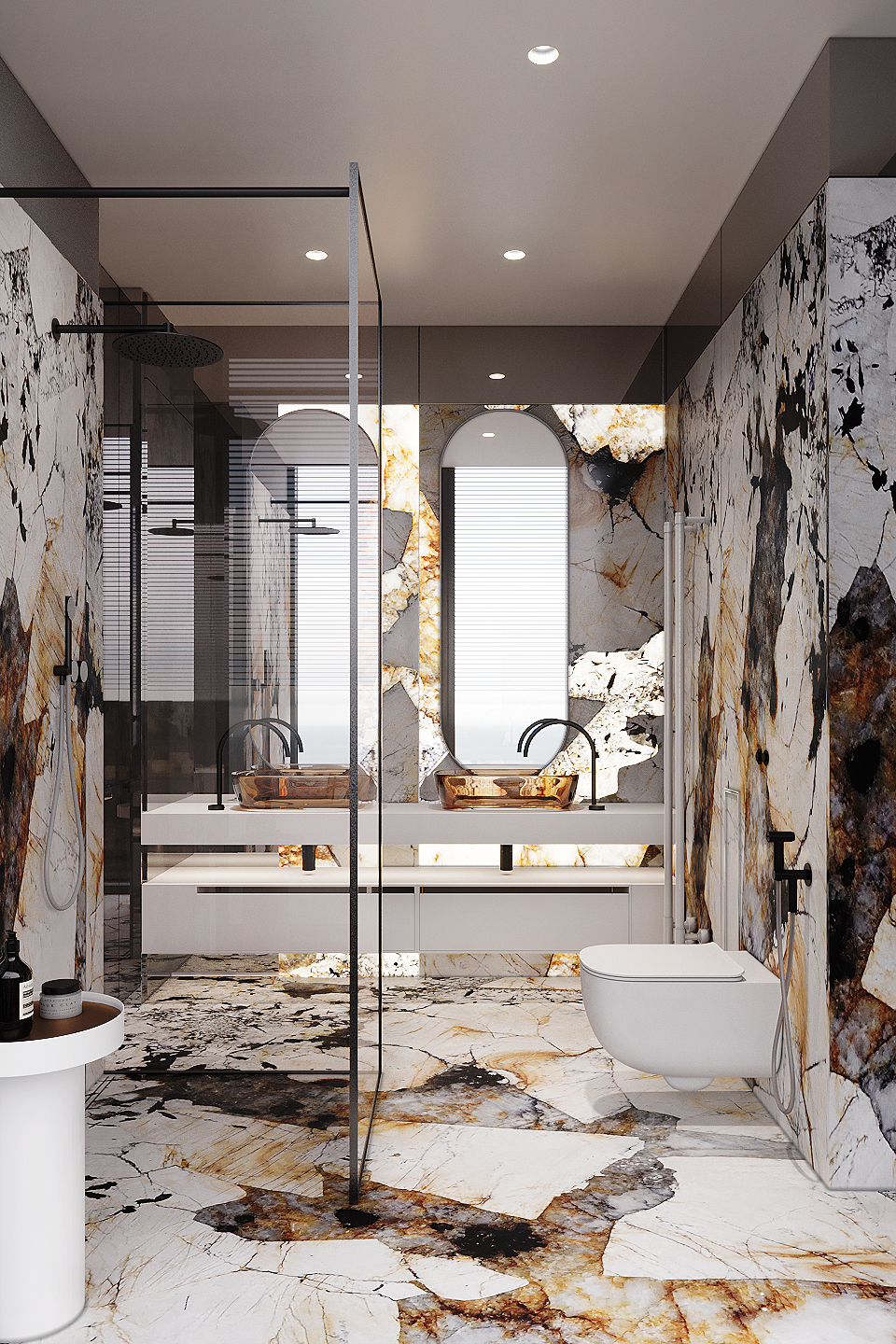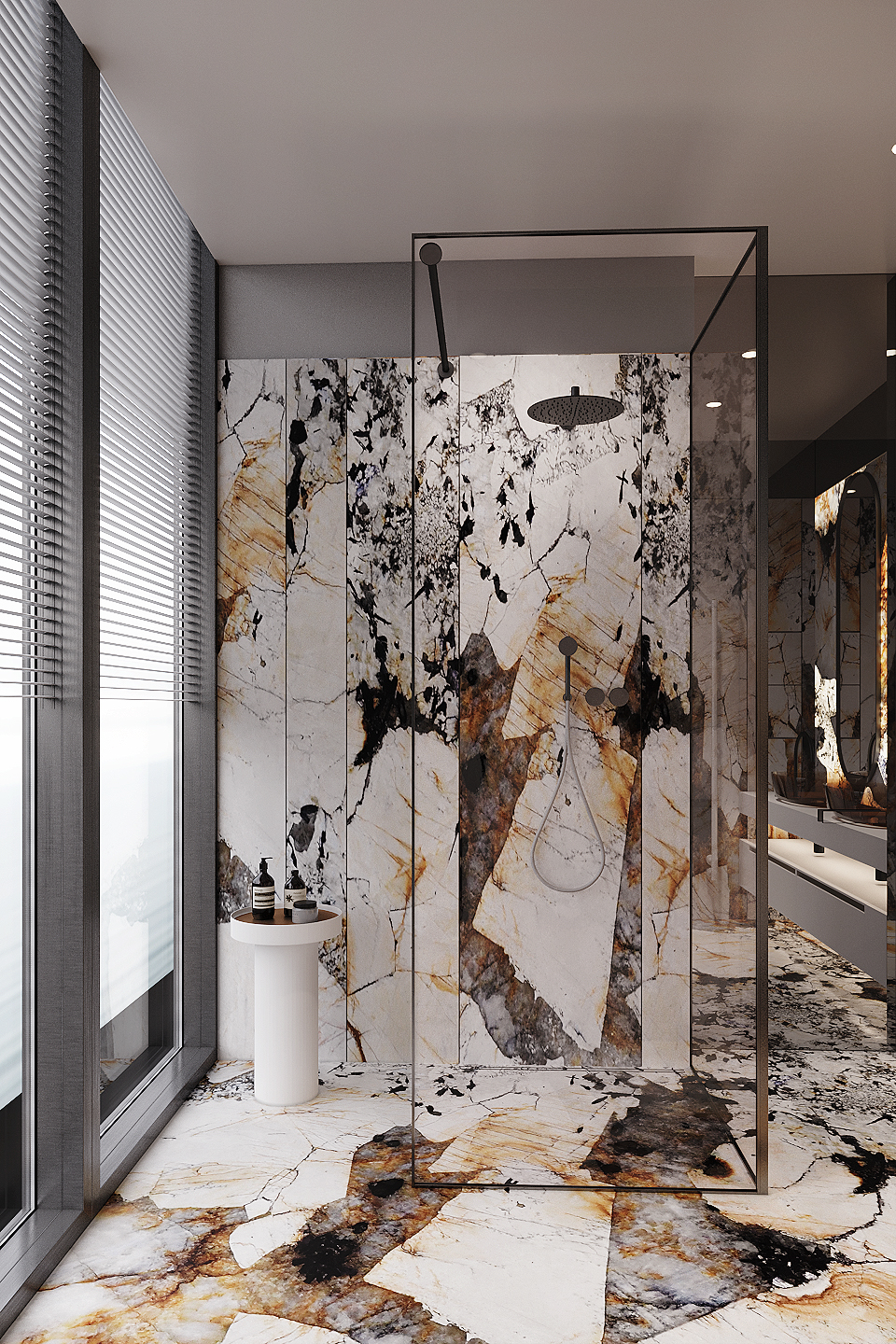 LAYOUT SOLUTION

---