IQ
-86-SL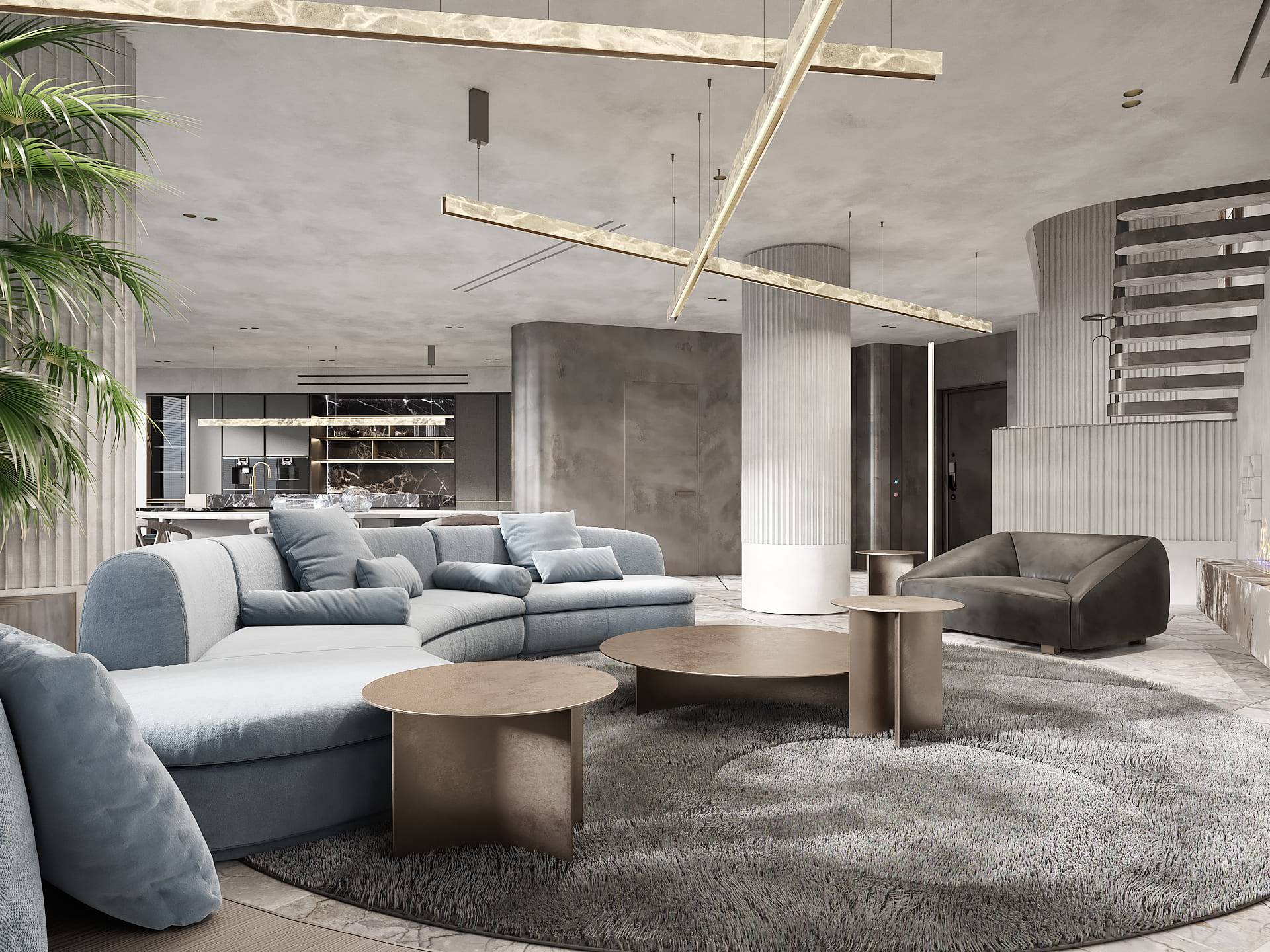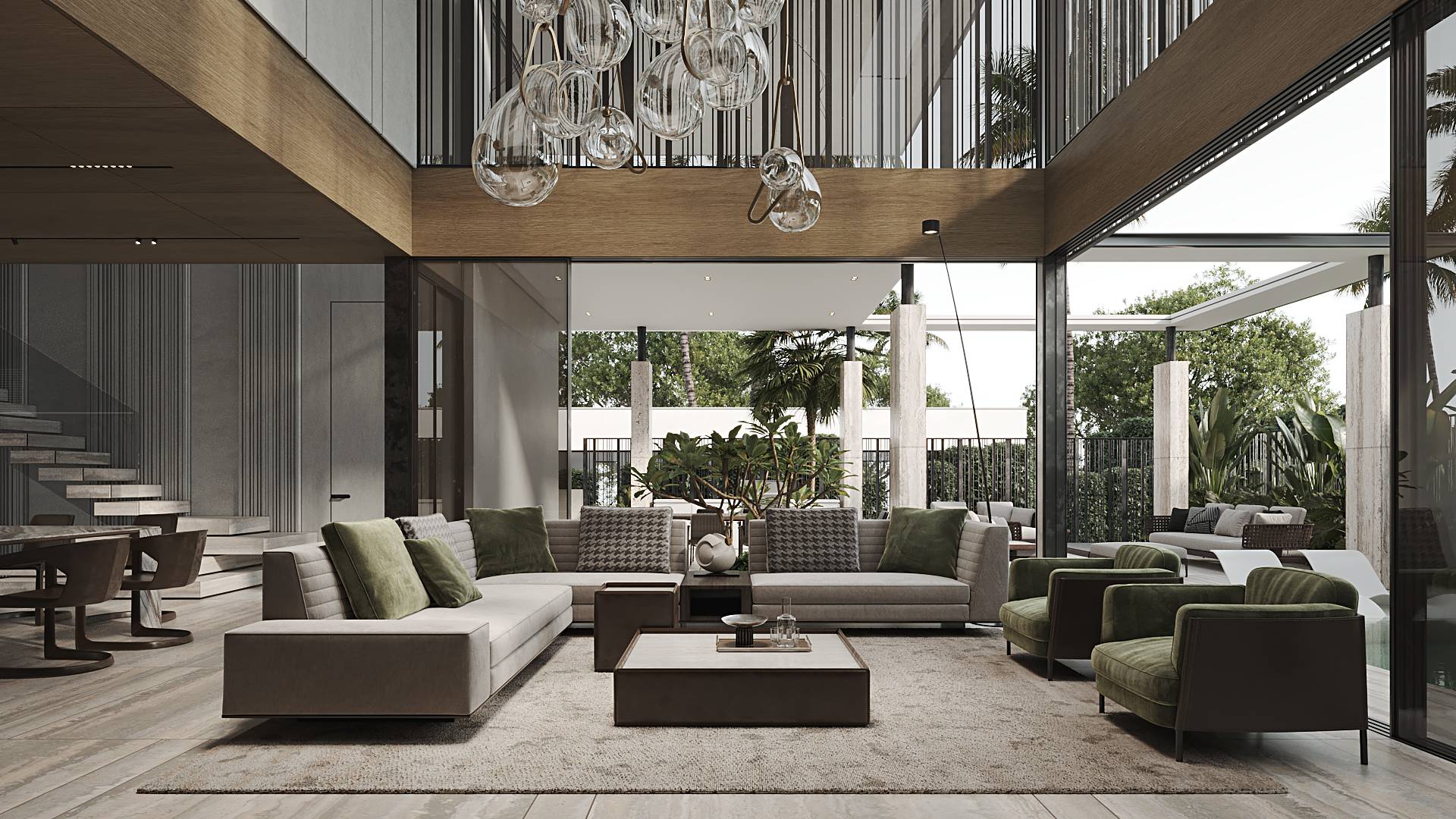 ---
Dark interior. By now, you probably created an image of a gloomy apartment with covered windows and not a hint of joyful vibe. Forget about it. IQOSA has a project of a two-level penthouse to show how a dark interior can be chic, classy, calming, and incredibly stylish.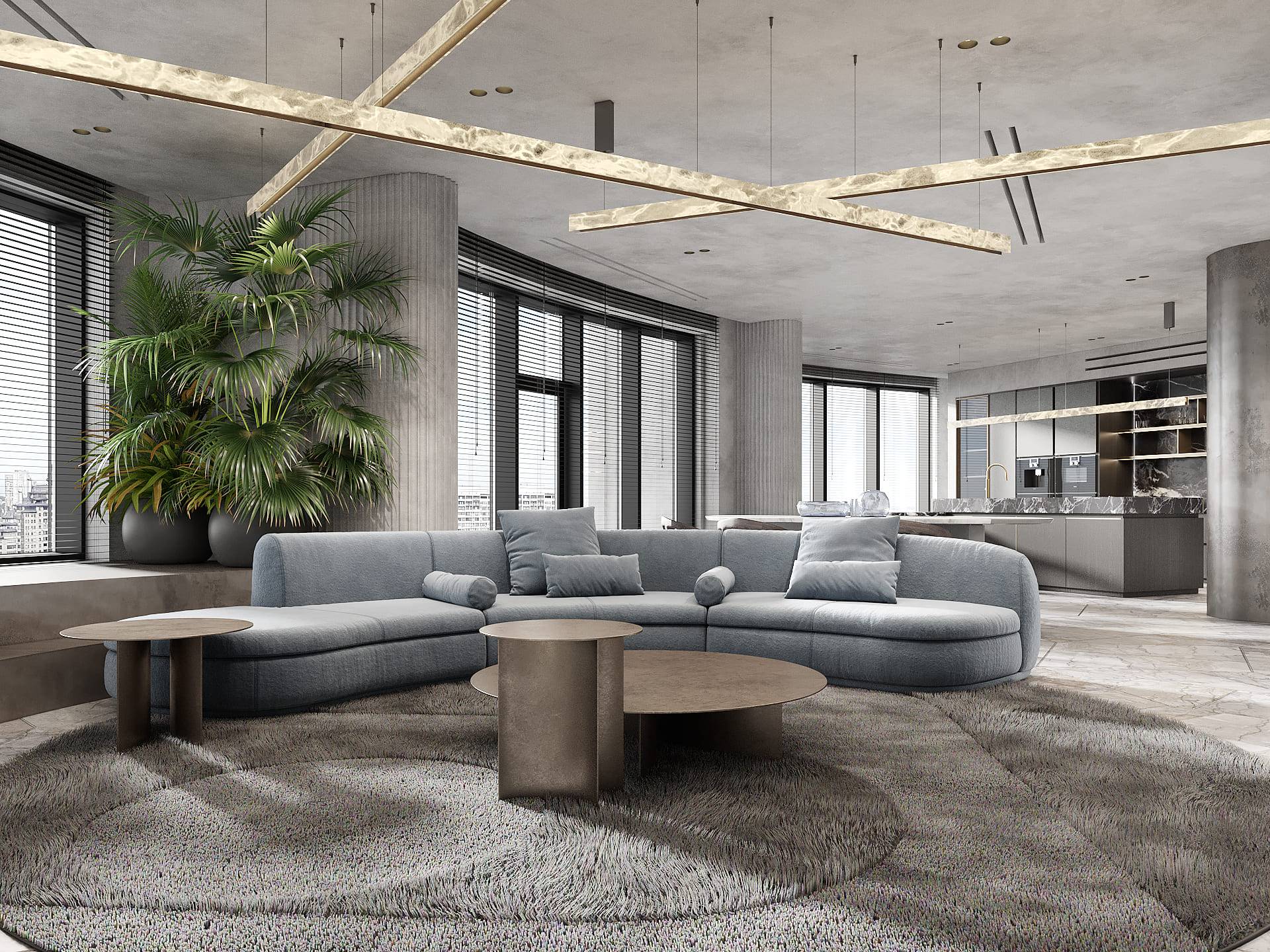 Our client wanted to have the most unusual home, so experimental solutions were very welcomed. And this open-mindedness is all we need to create. Color experiment is the first thing one notices in the living room. We used gray as the base and opted for contrasting blue and bronze as accents.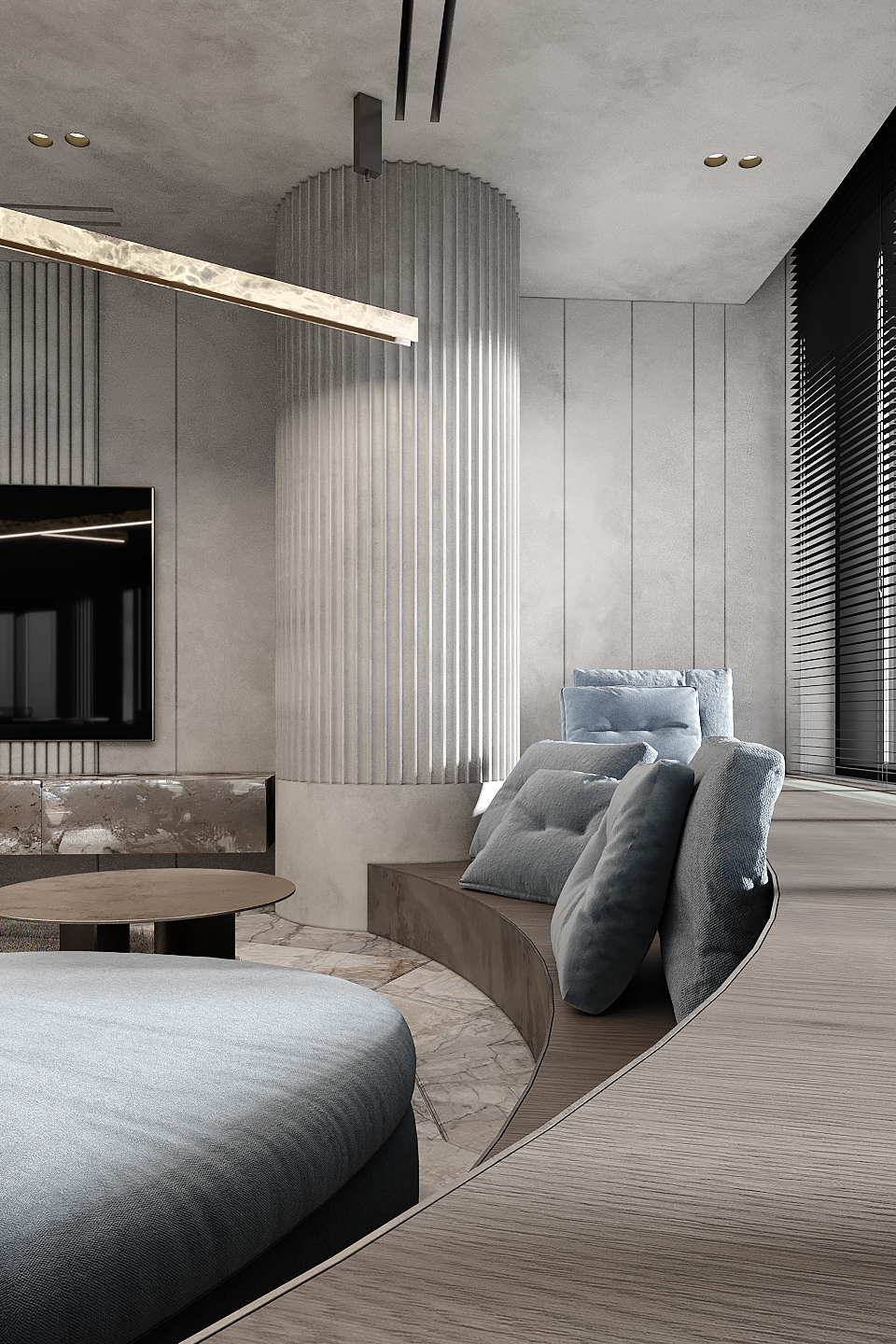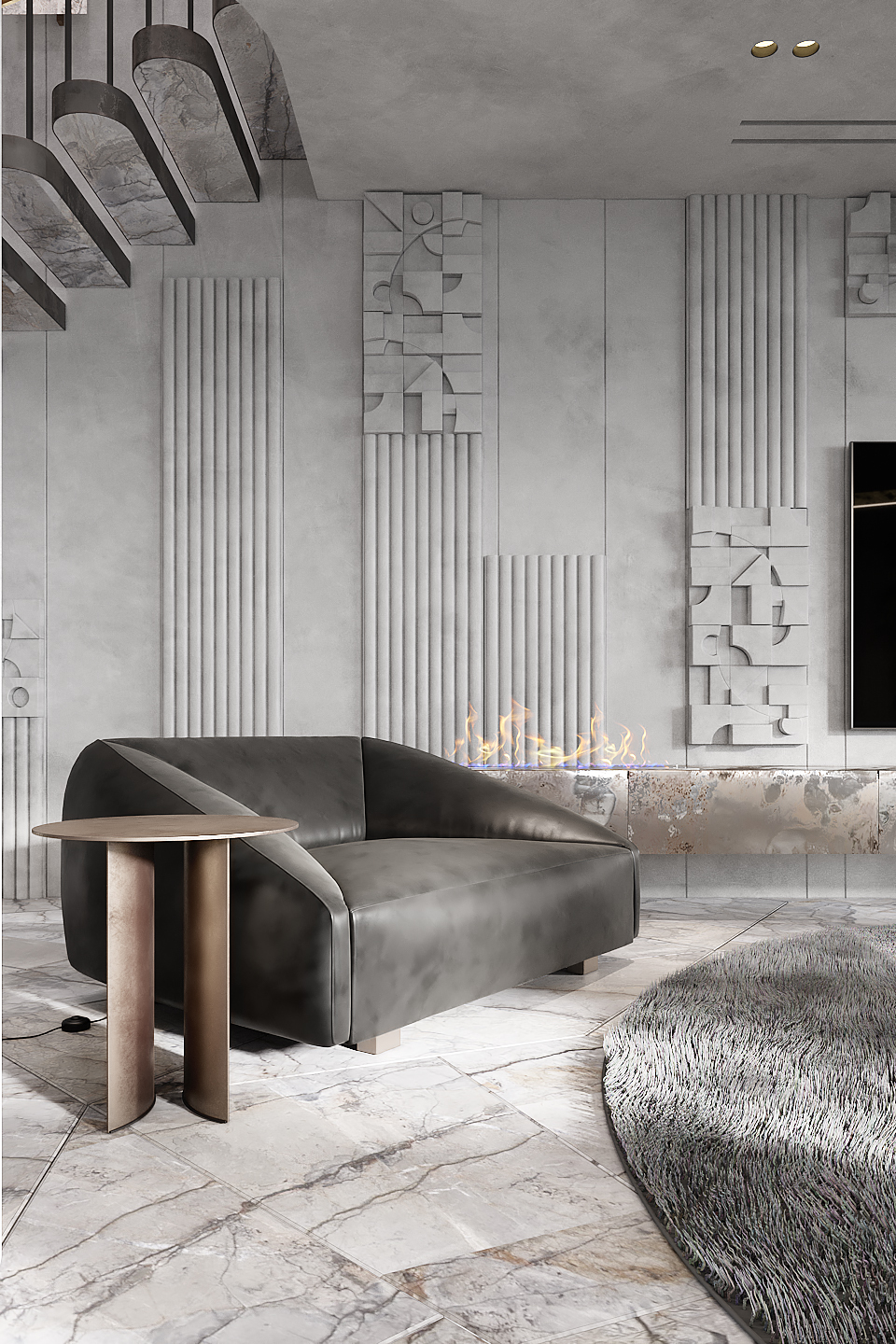 An original architecture demanded interesting furniture forms. Hence, we used Henge chairs and a Baxter dining table with a custom base.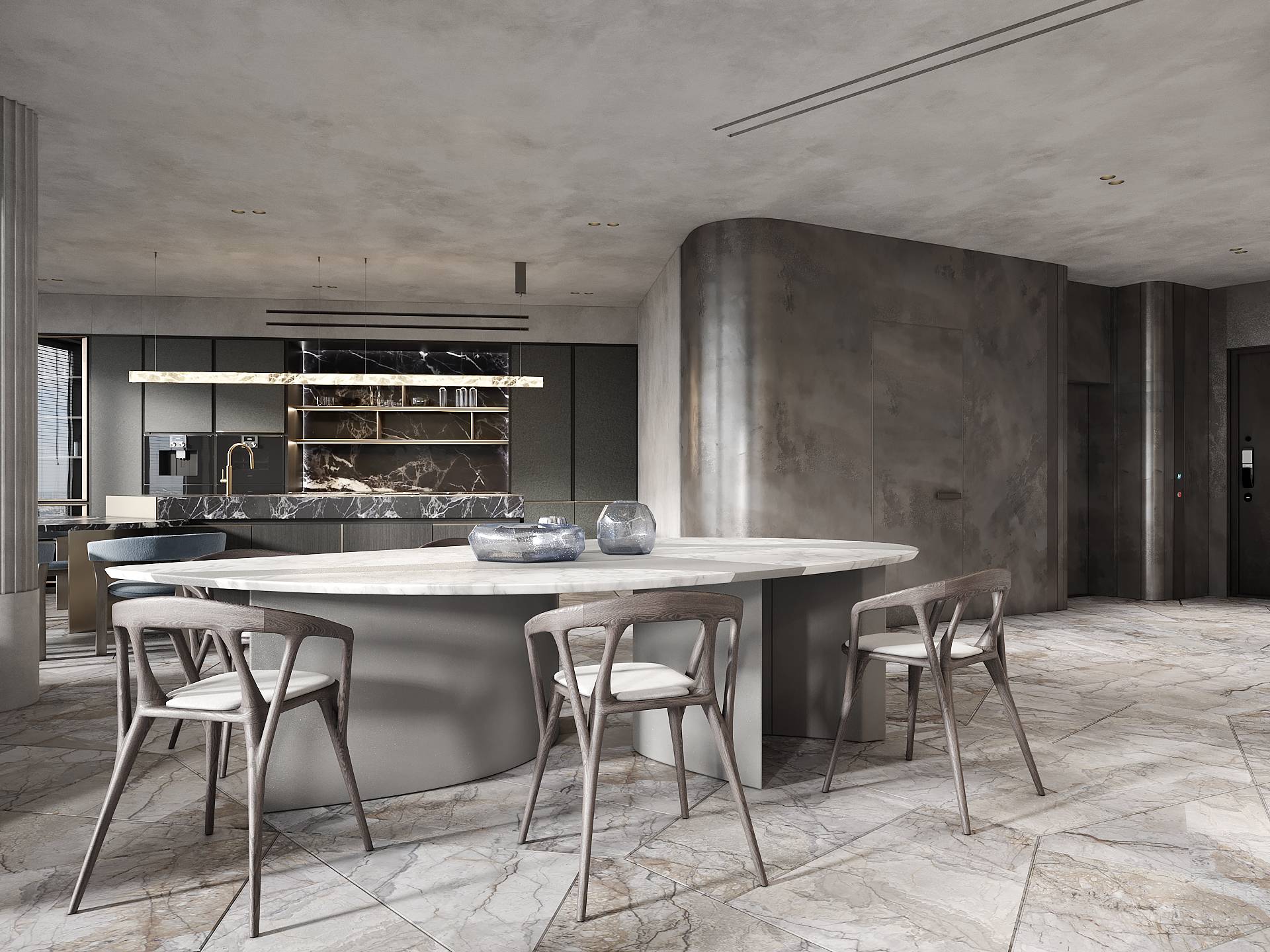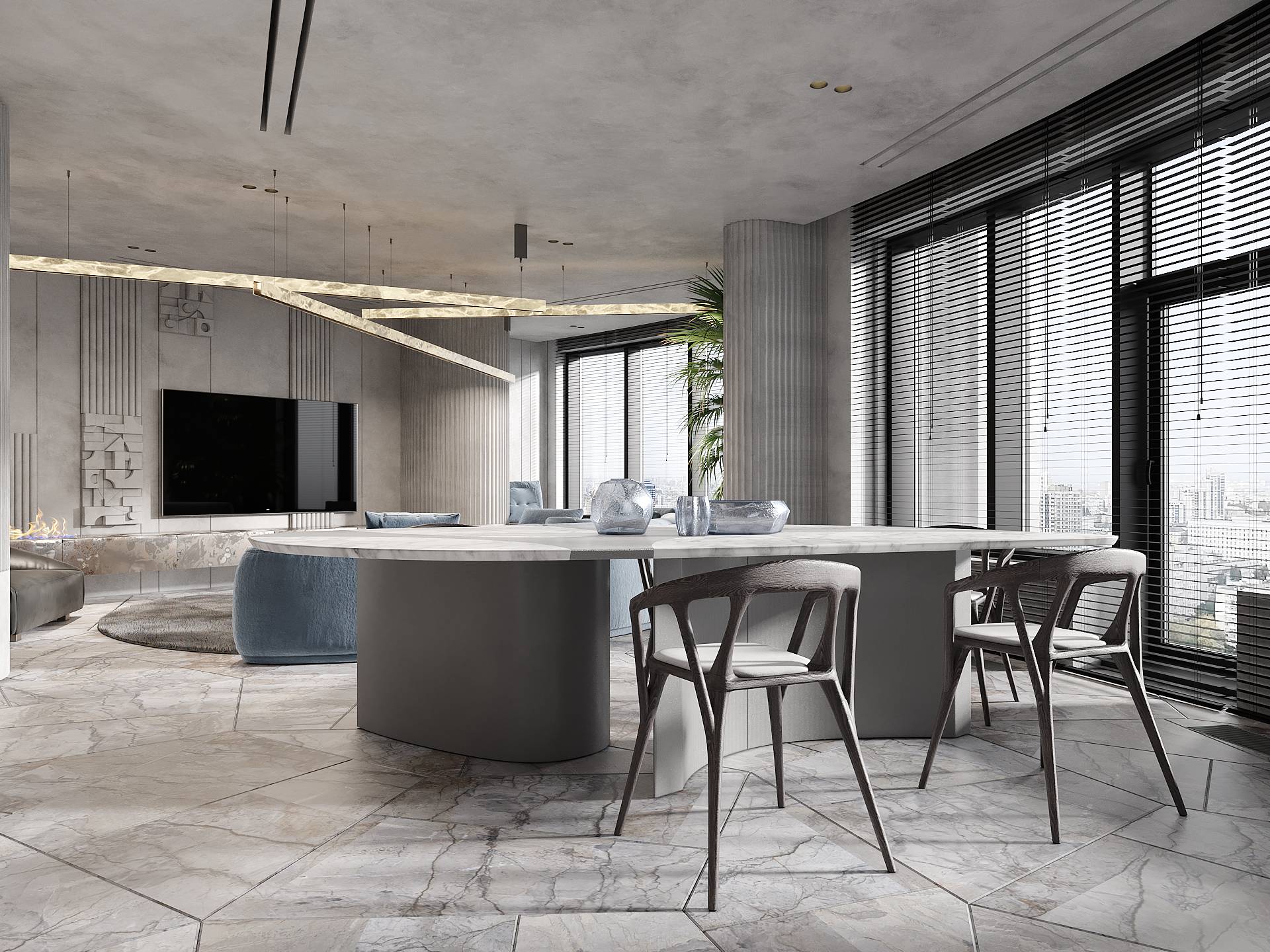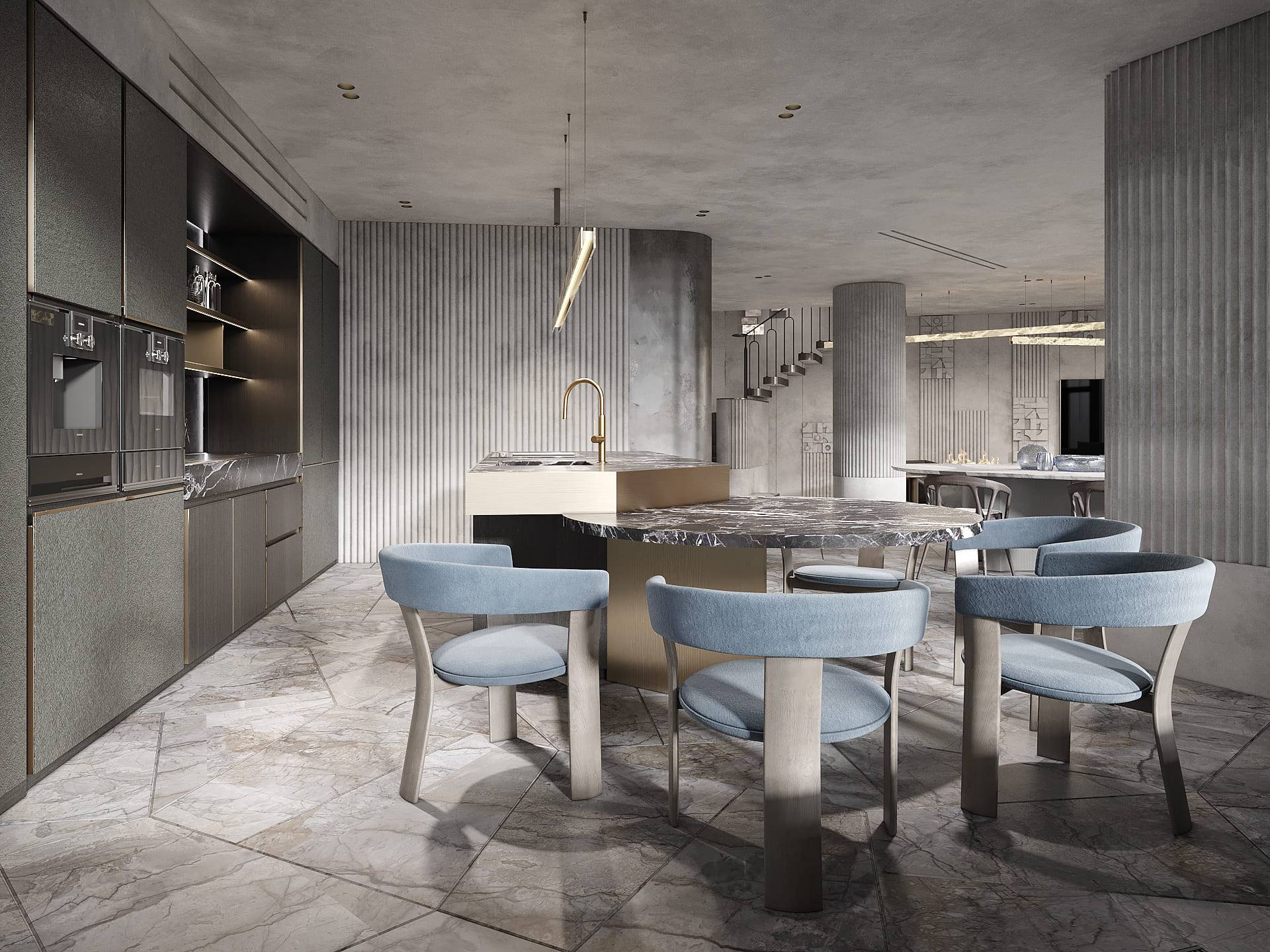 Marble, wood, and golden brass elements are chosen to create an eclectic mix, and it's with blue upholstering of Henge chairs it looks so complete. Multi-storage TM Italia kitchen is a minimalistic yet functional option that works perfectly with an island featuring a stove top, minibar, and sink.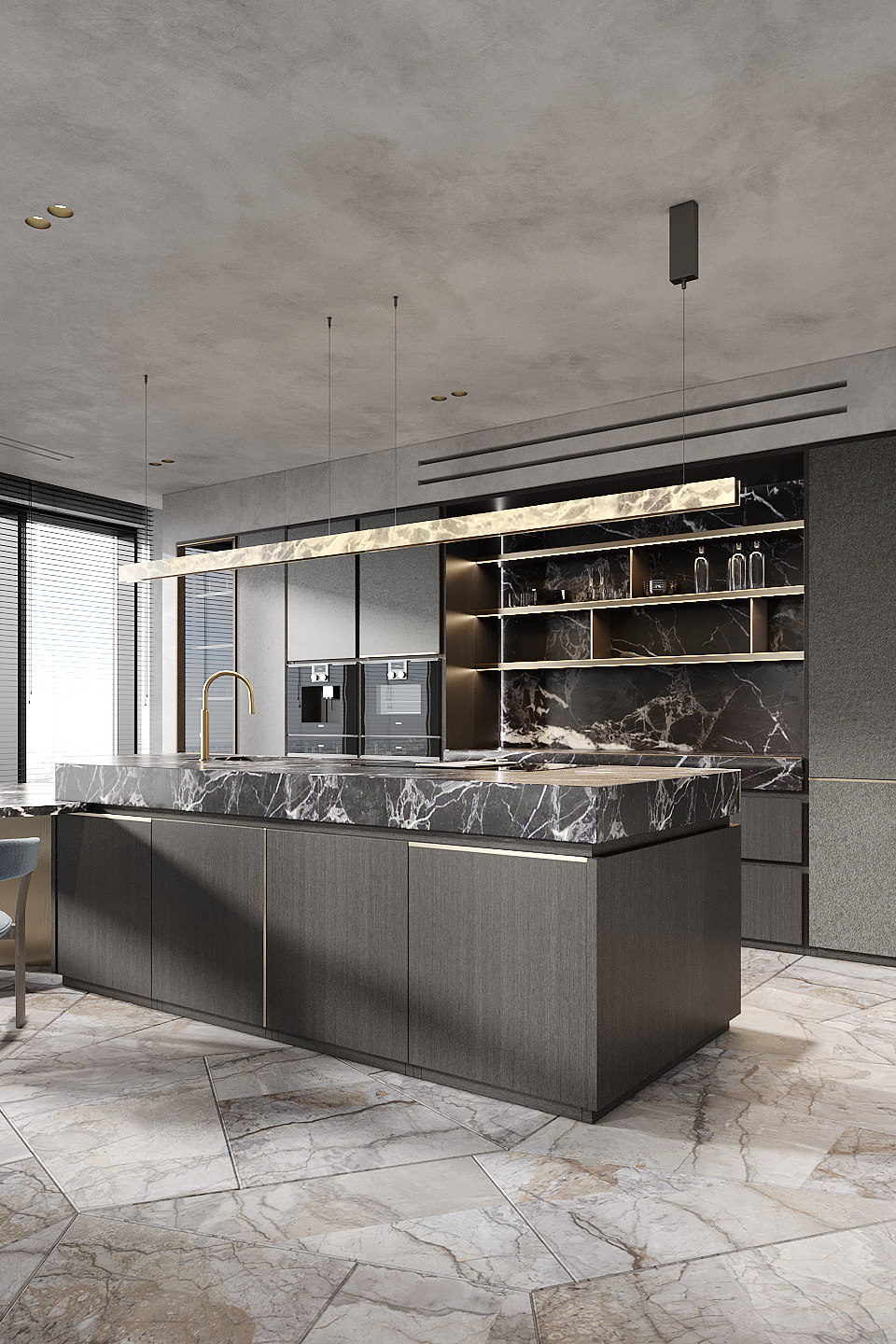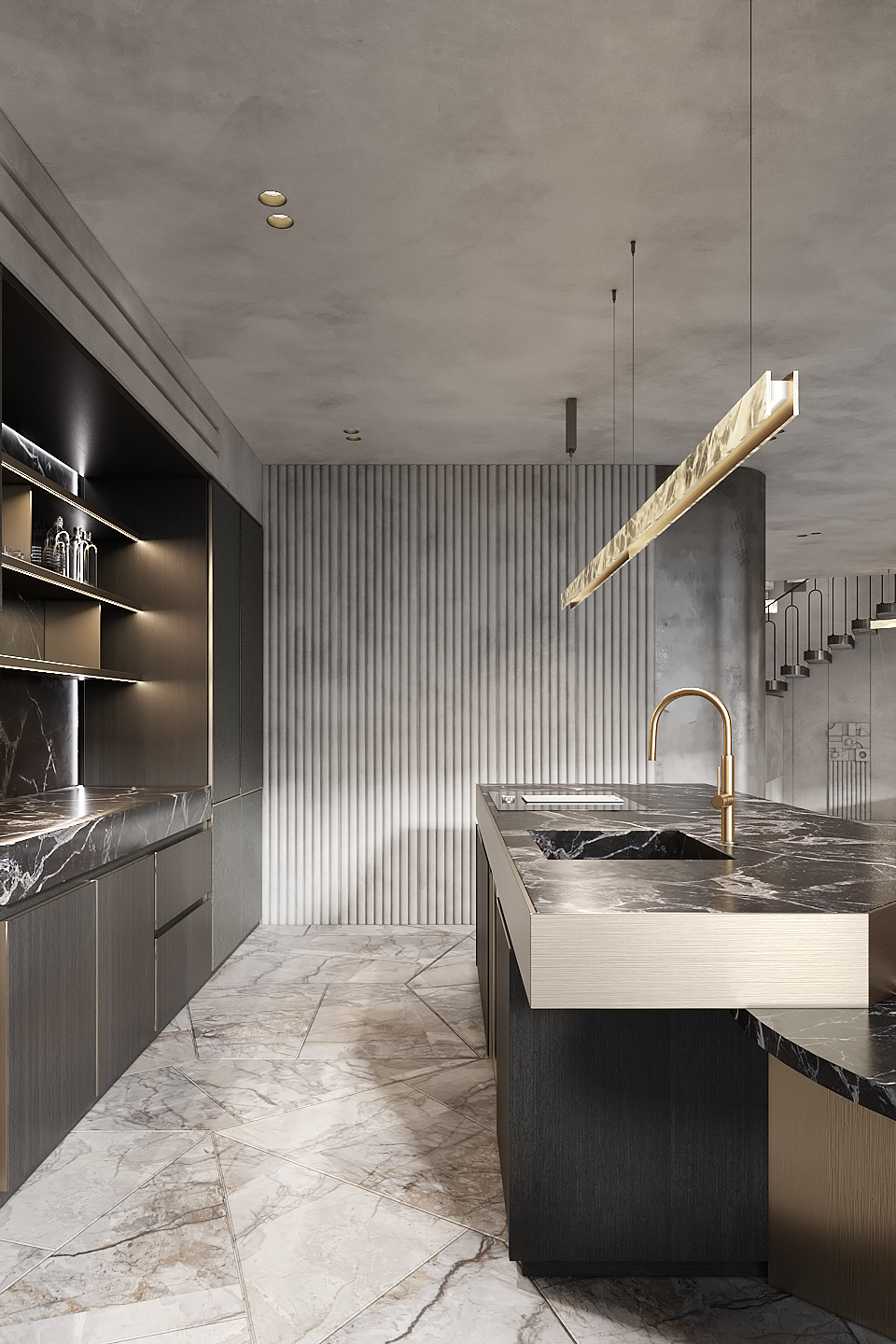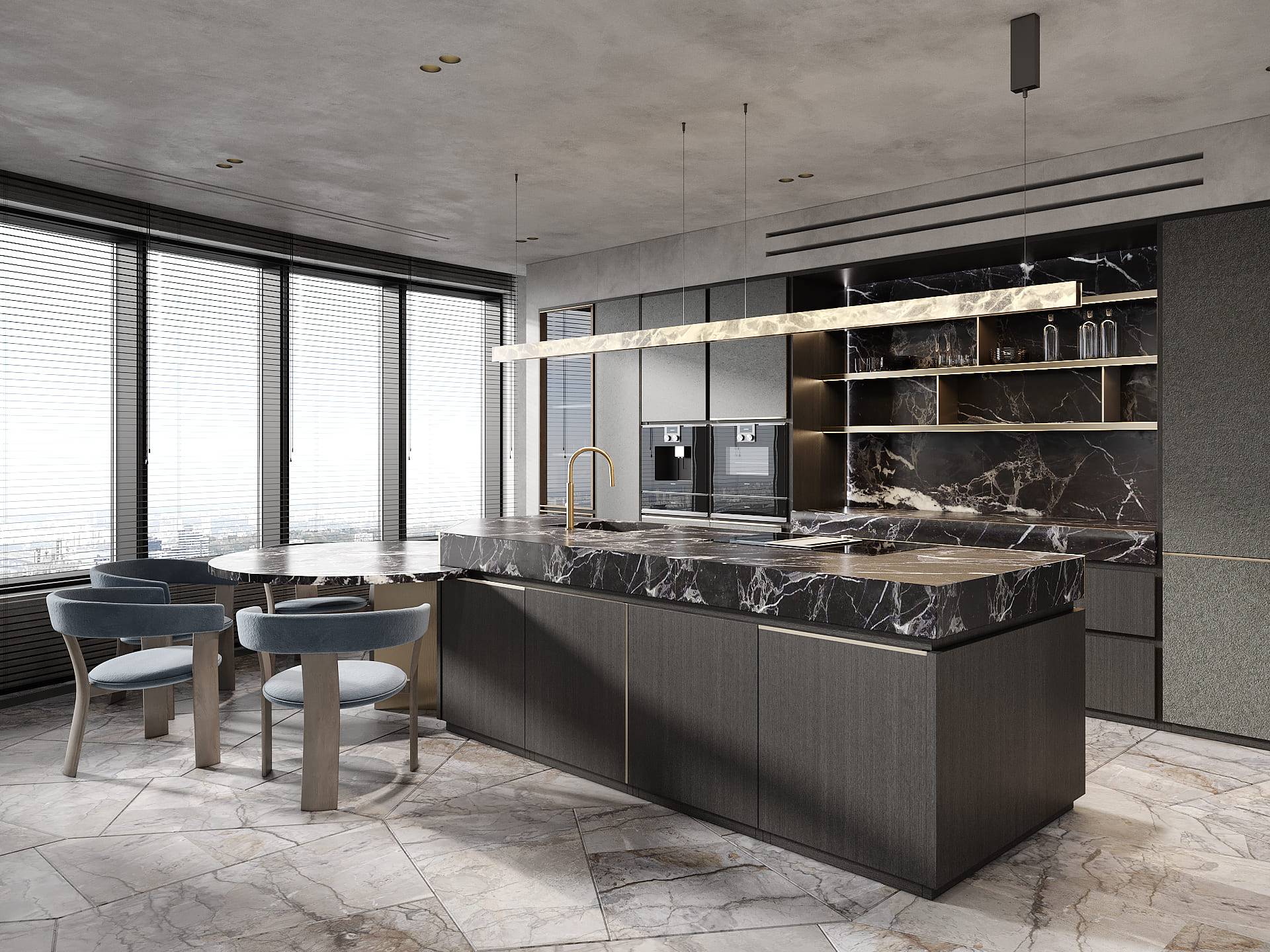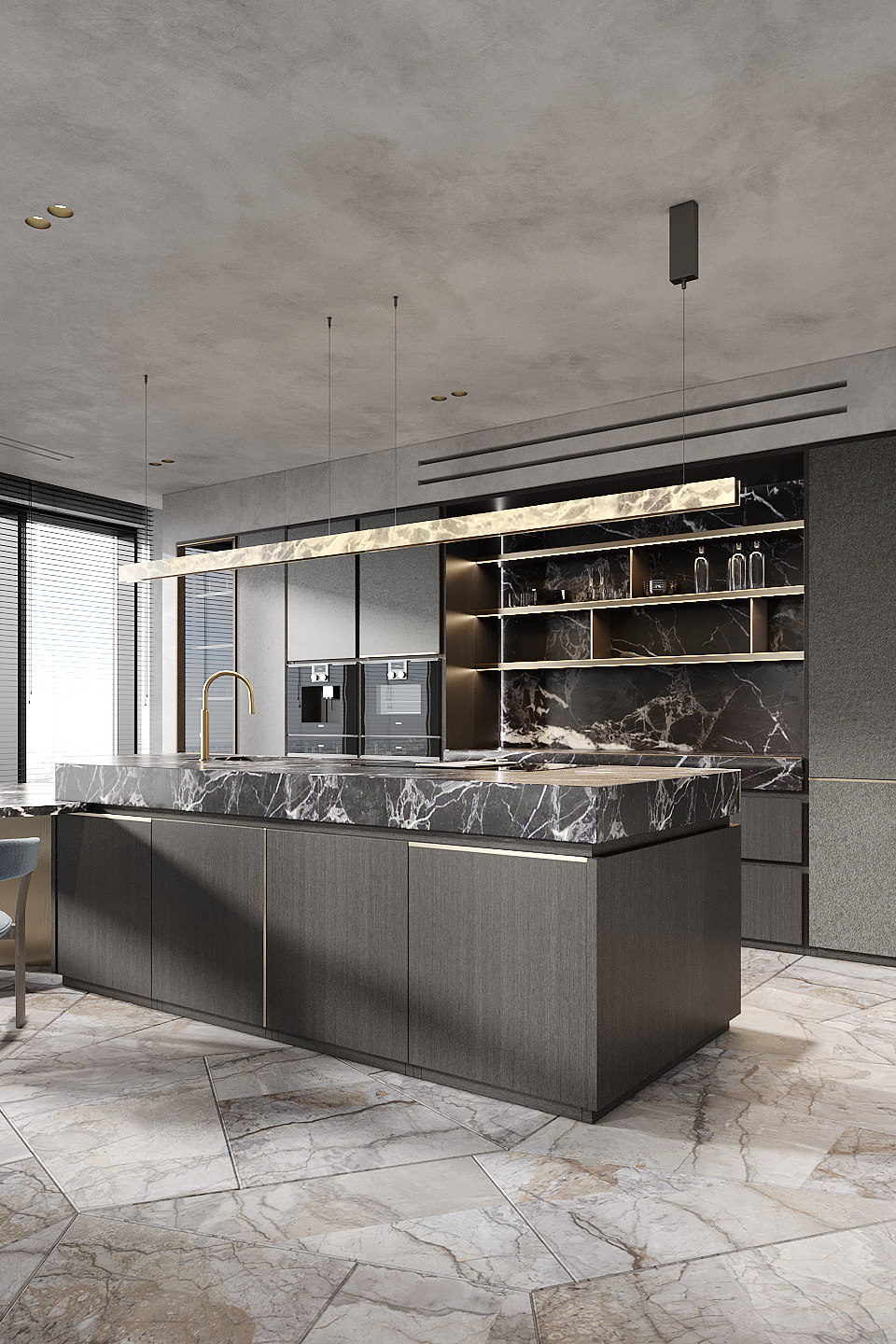 Ceiling with spotlights resembling a star-stud sky and bespoke wall lighting installation is what turns the ordinary staircase zone into a unique one.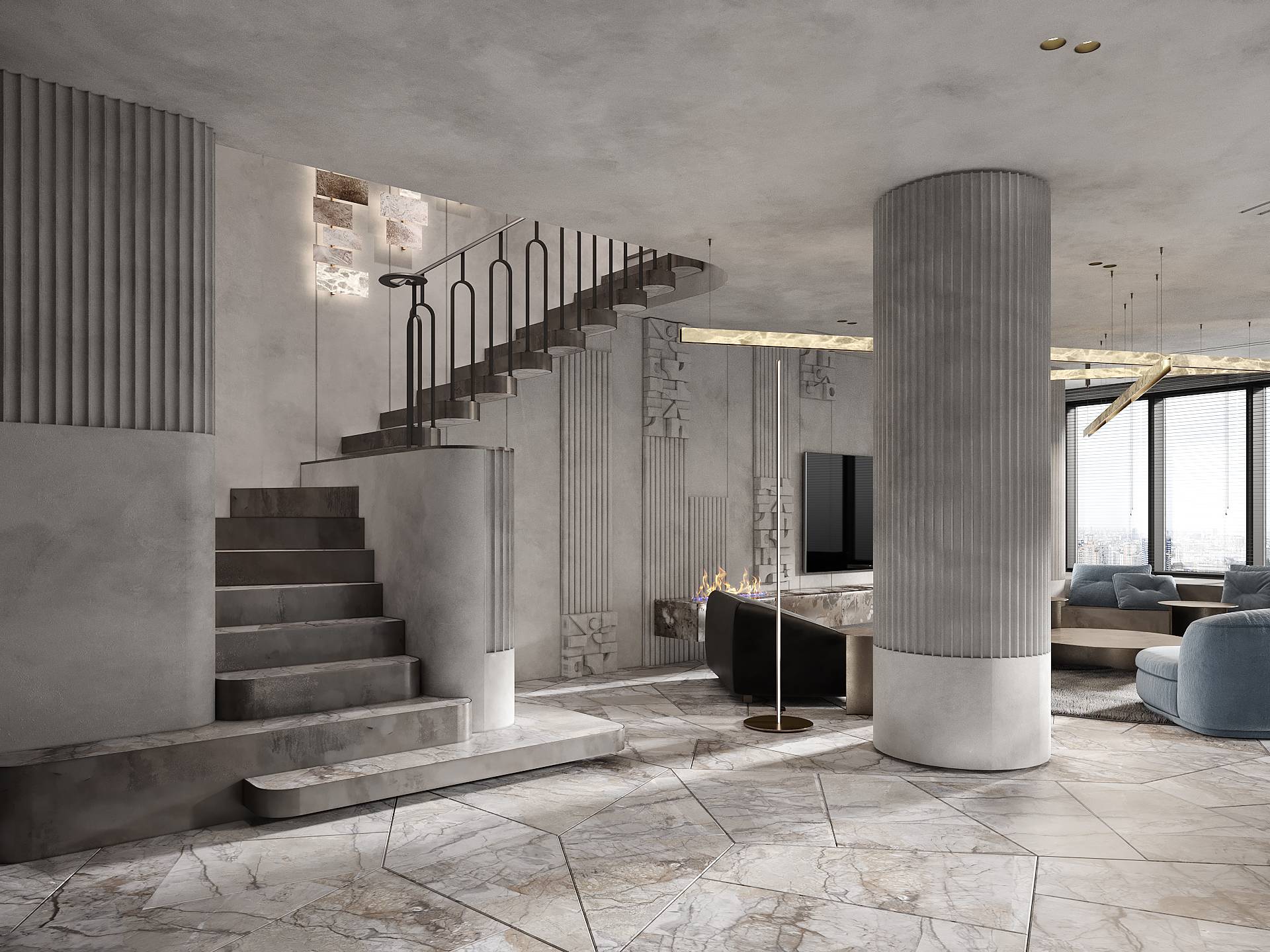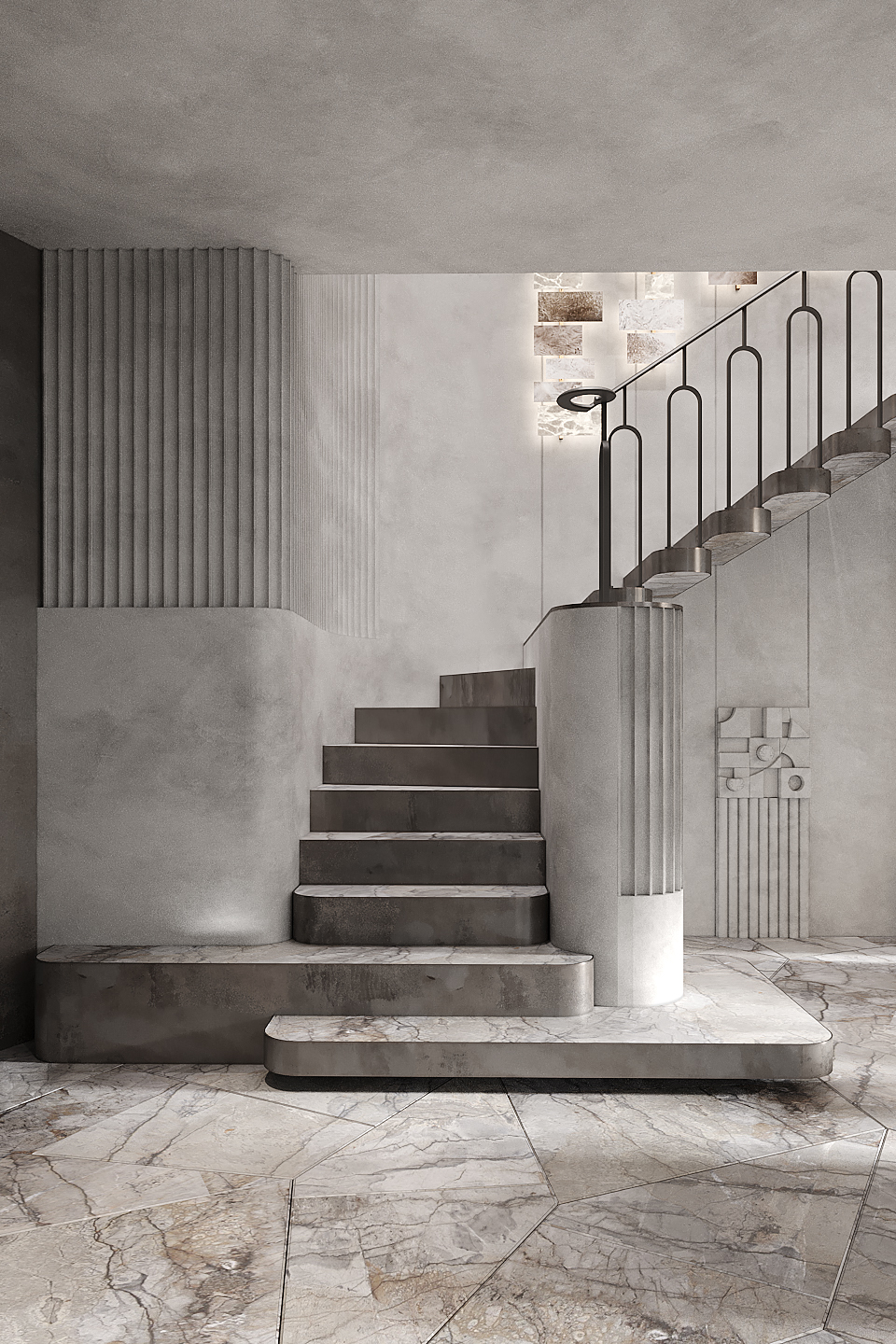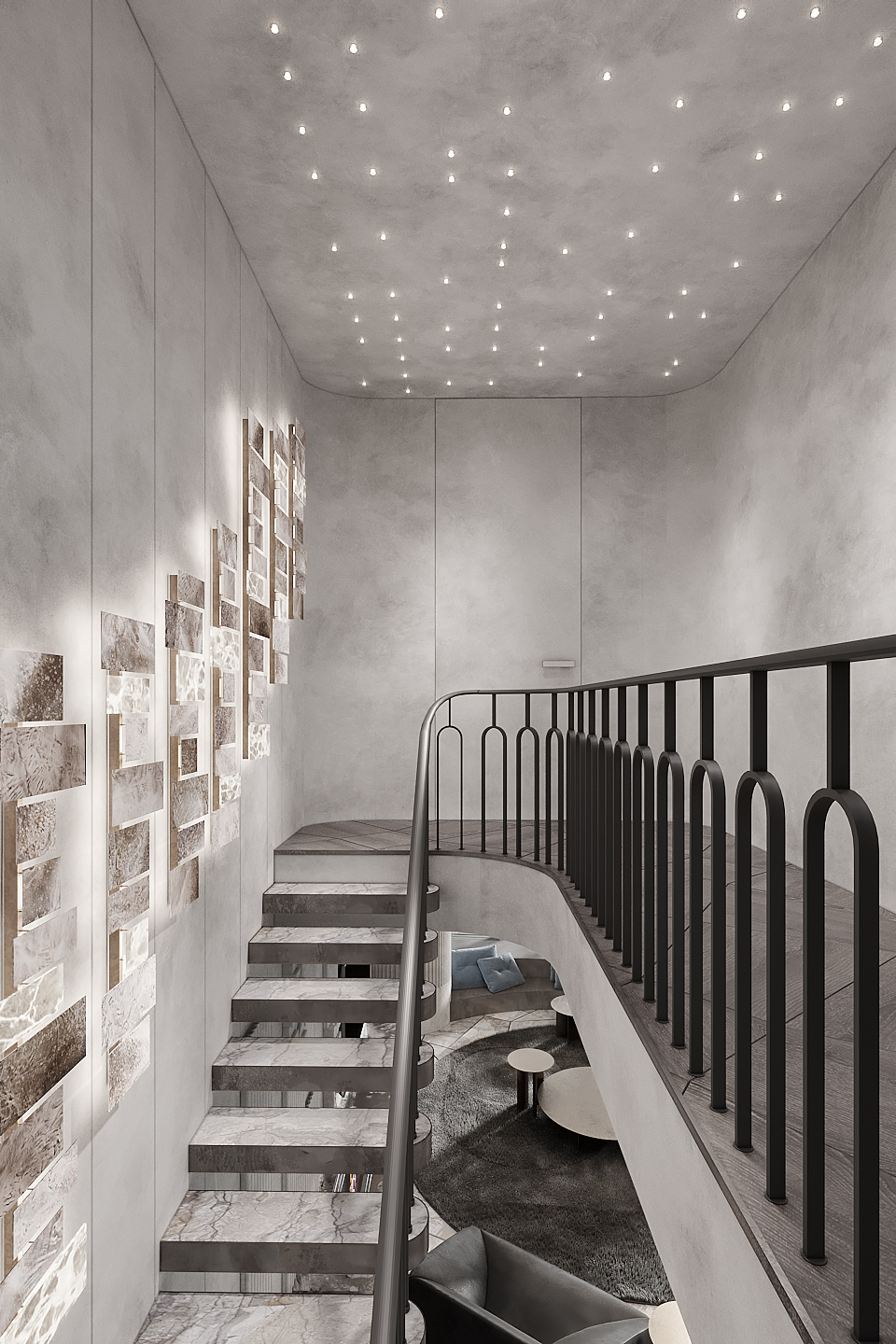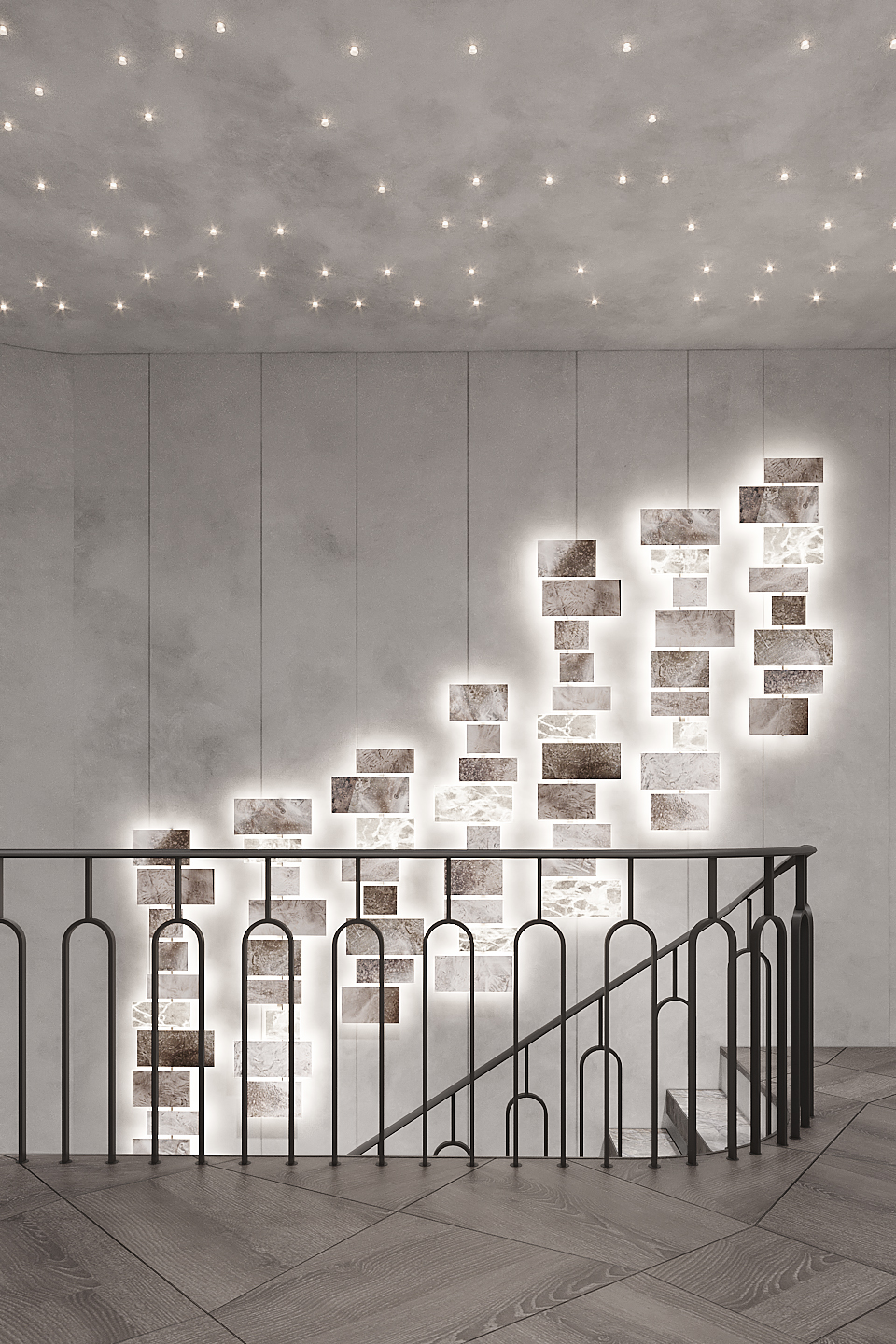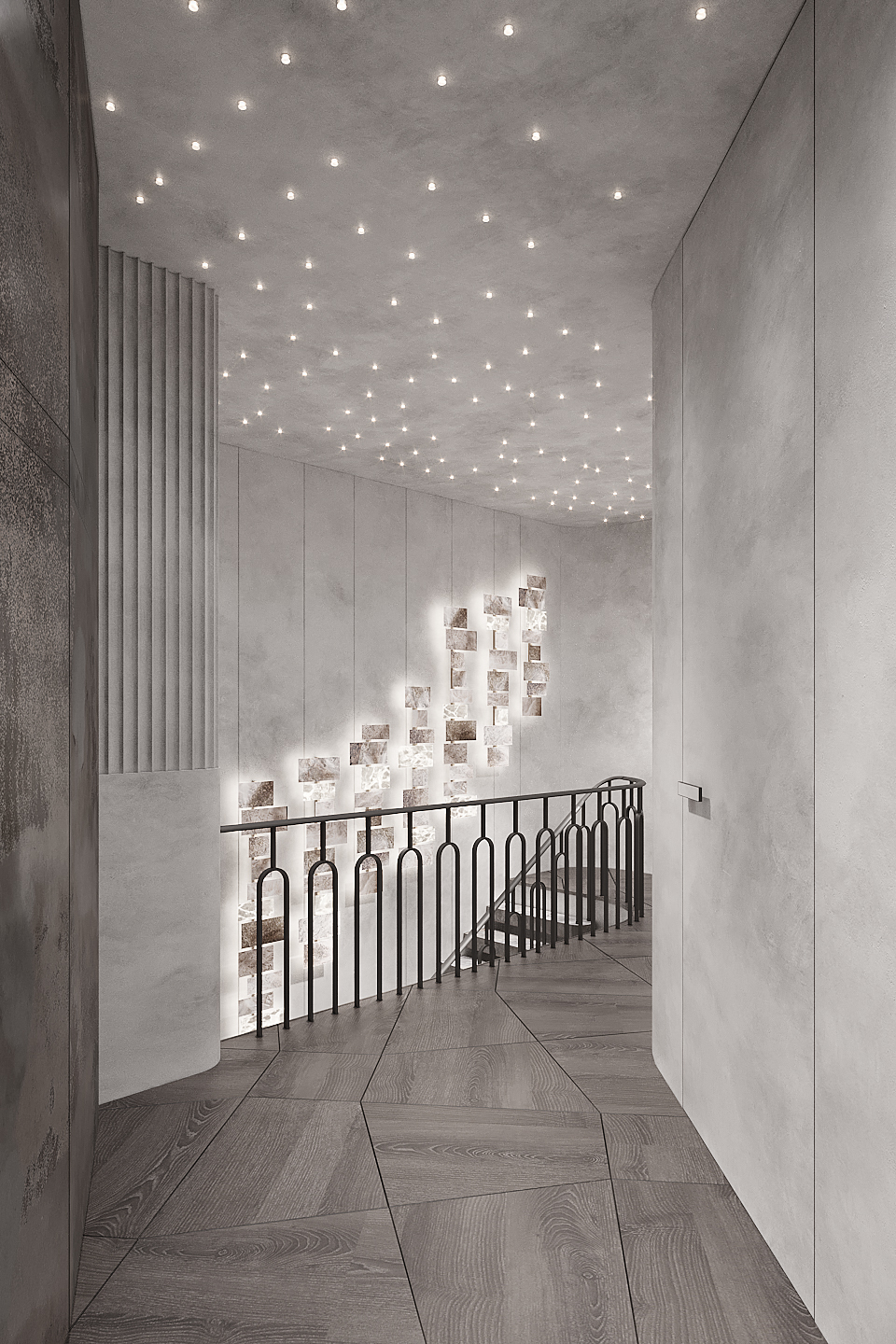 Having a guest bath makes a lot of sense in terms of personal hygiene, convenience, and privacy, and we decided to add another quality to it — style.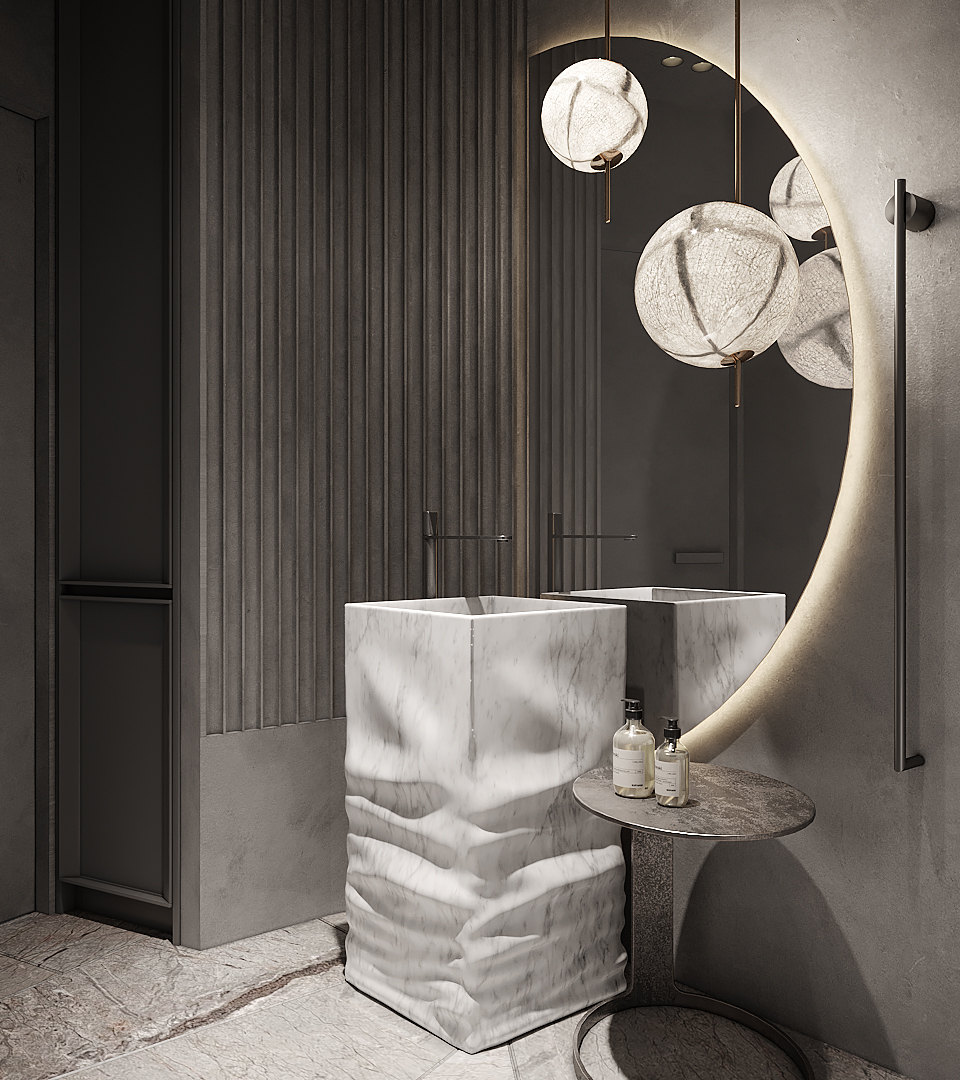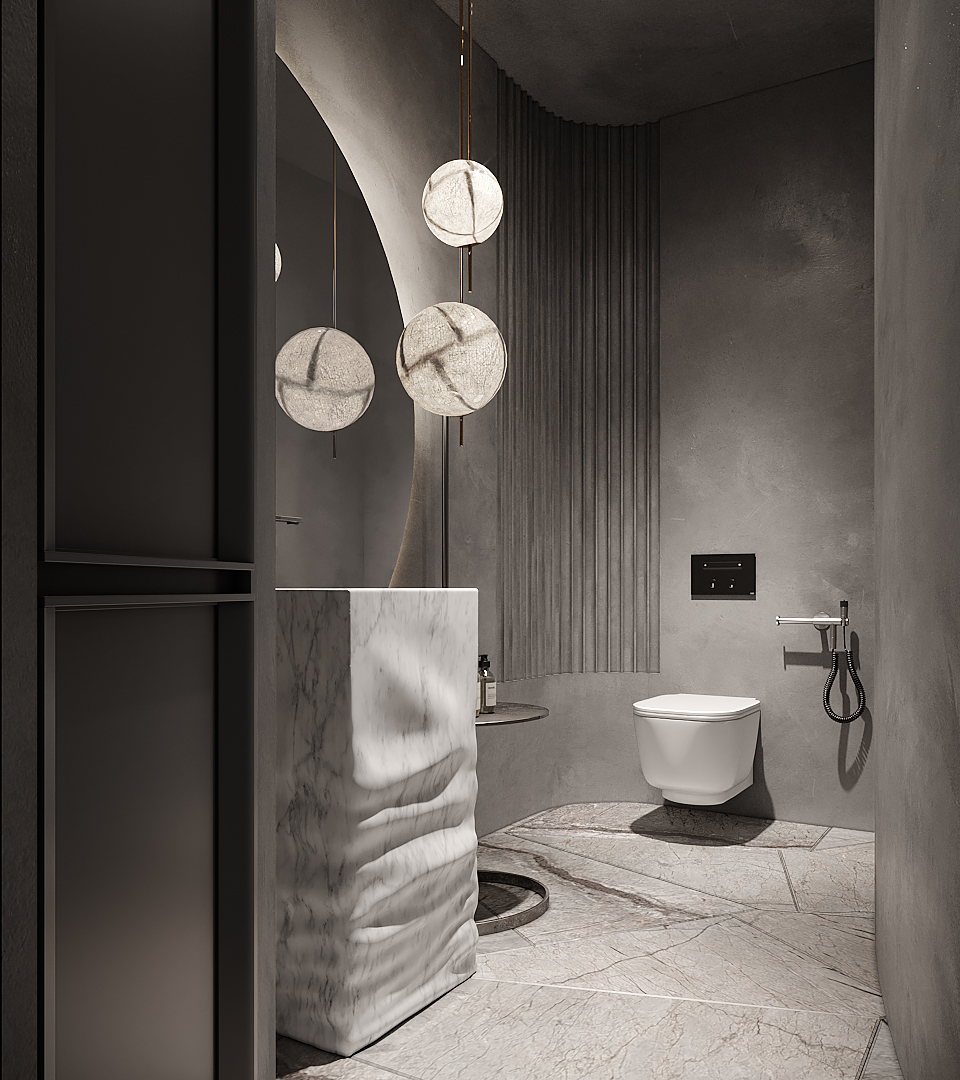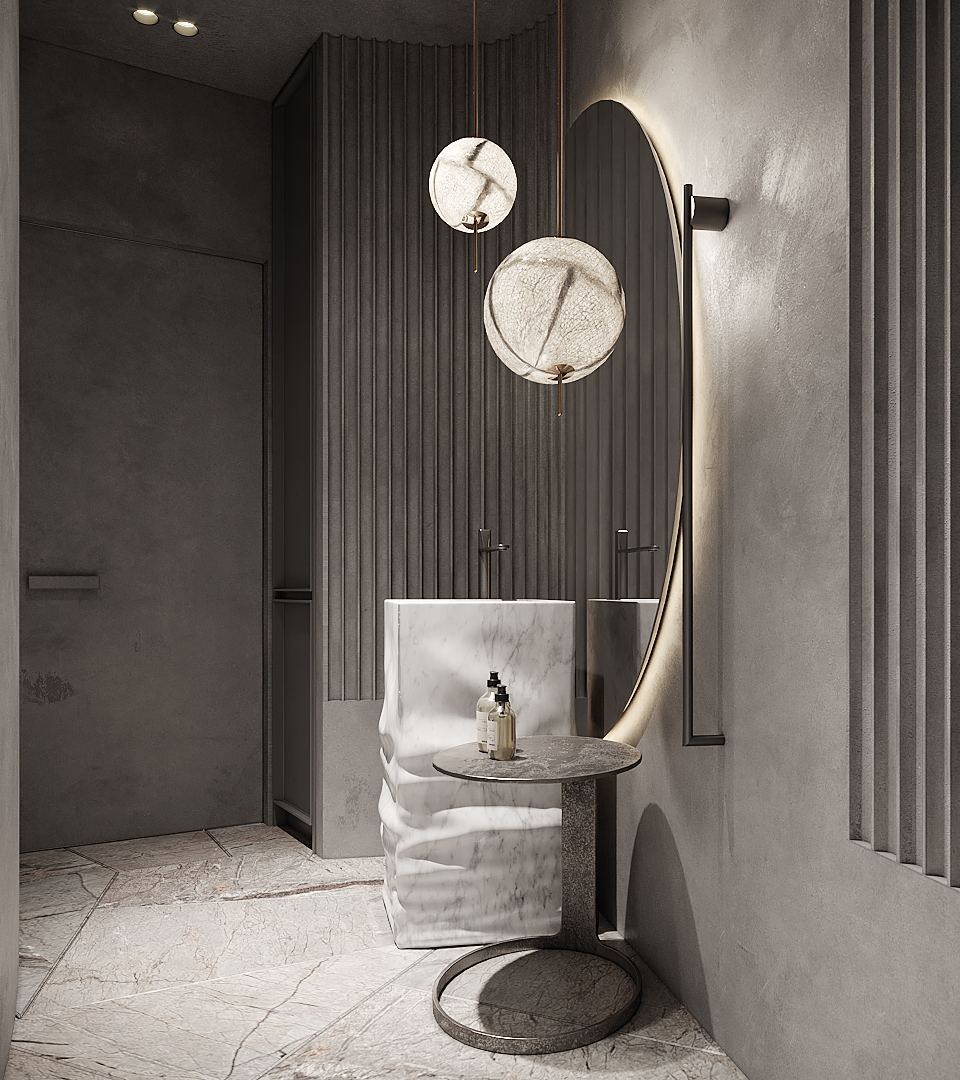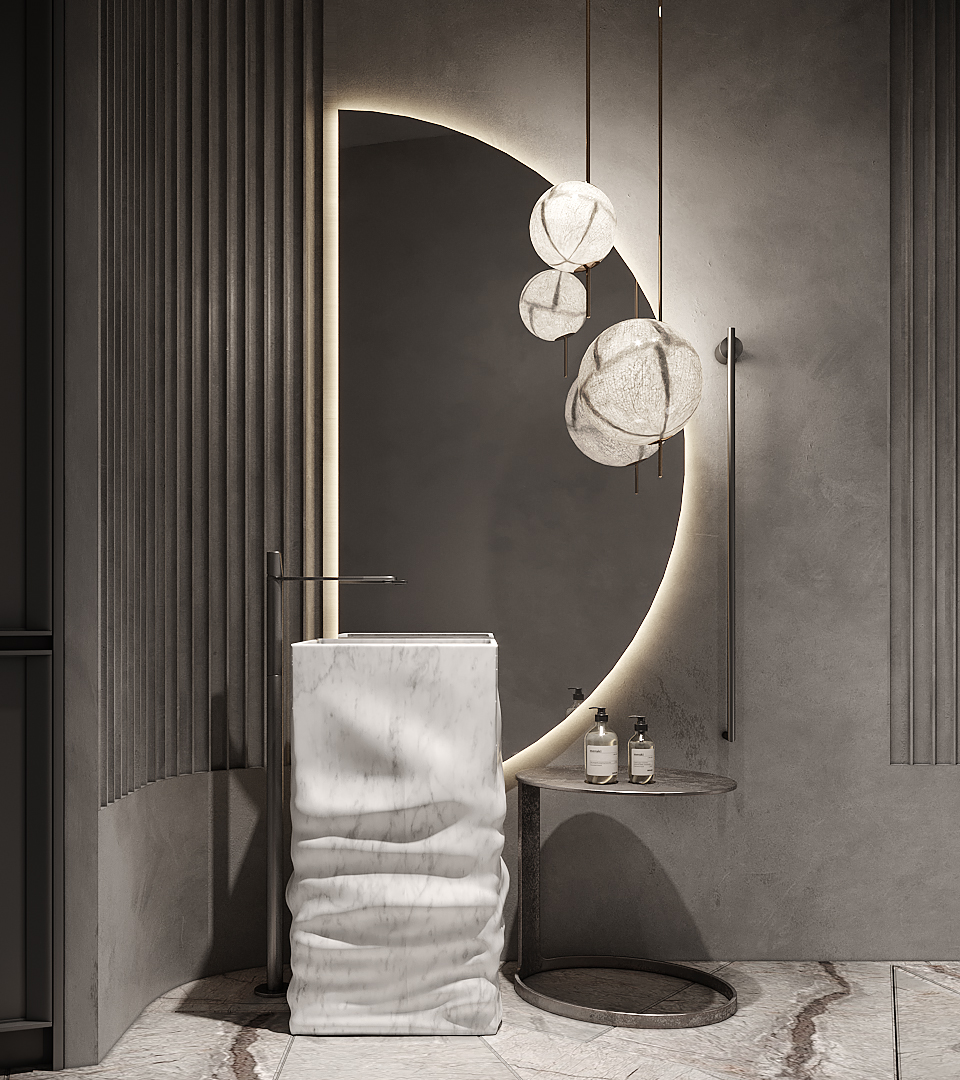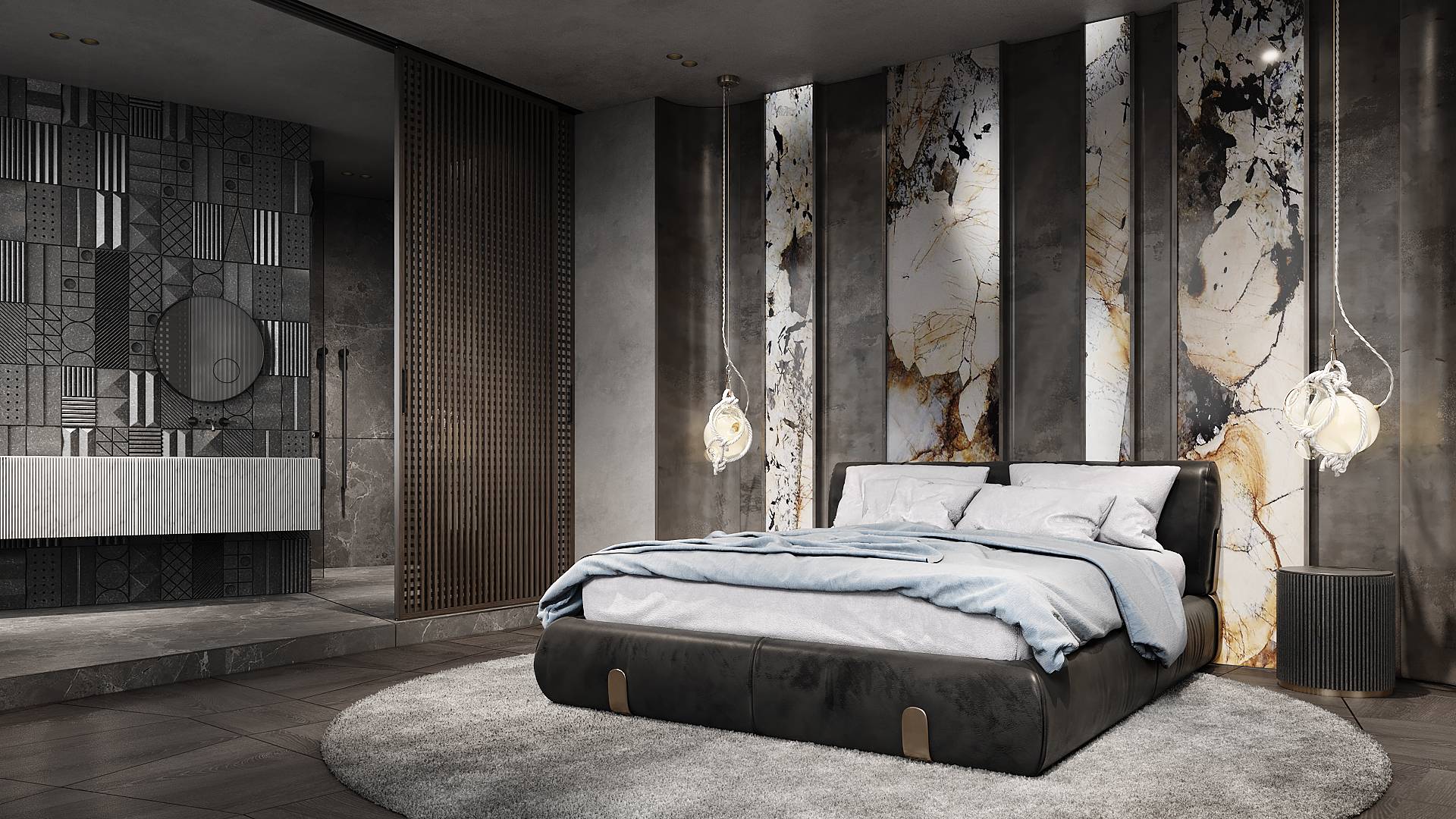 Shake Design bed and lighting against the marble and veneered wood panels look particularly edgy but a carpet and blue linens balance it just right.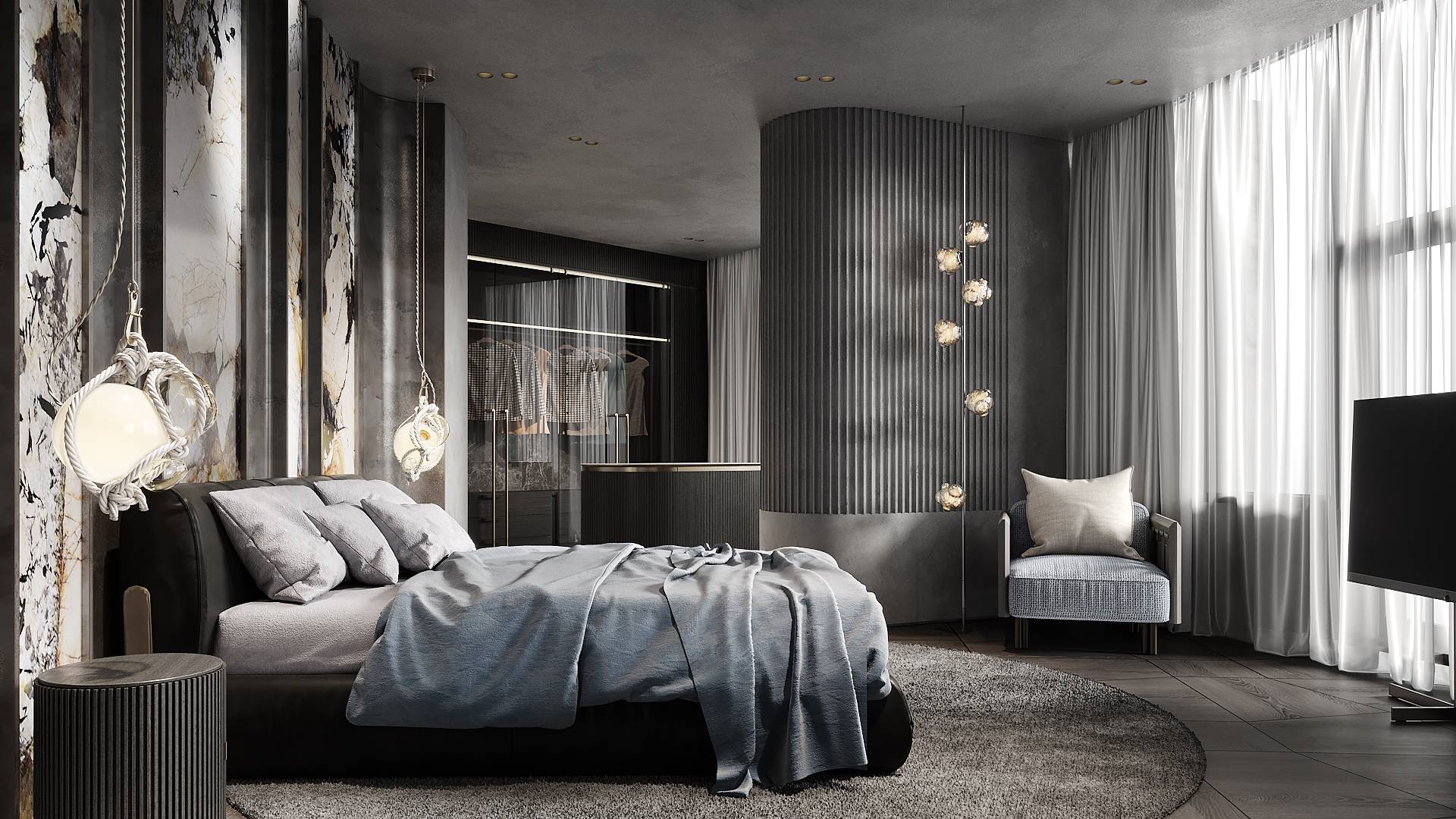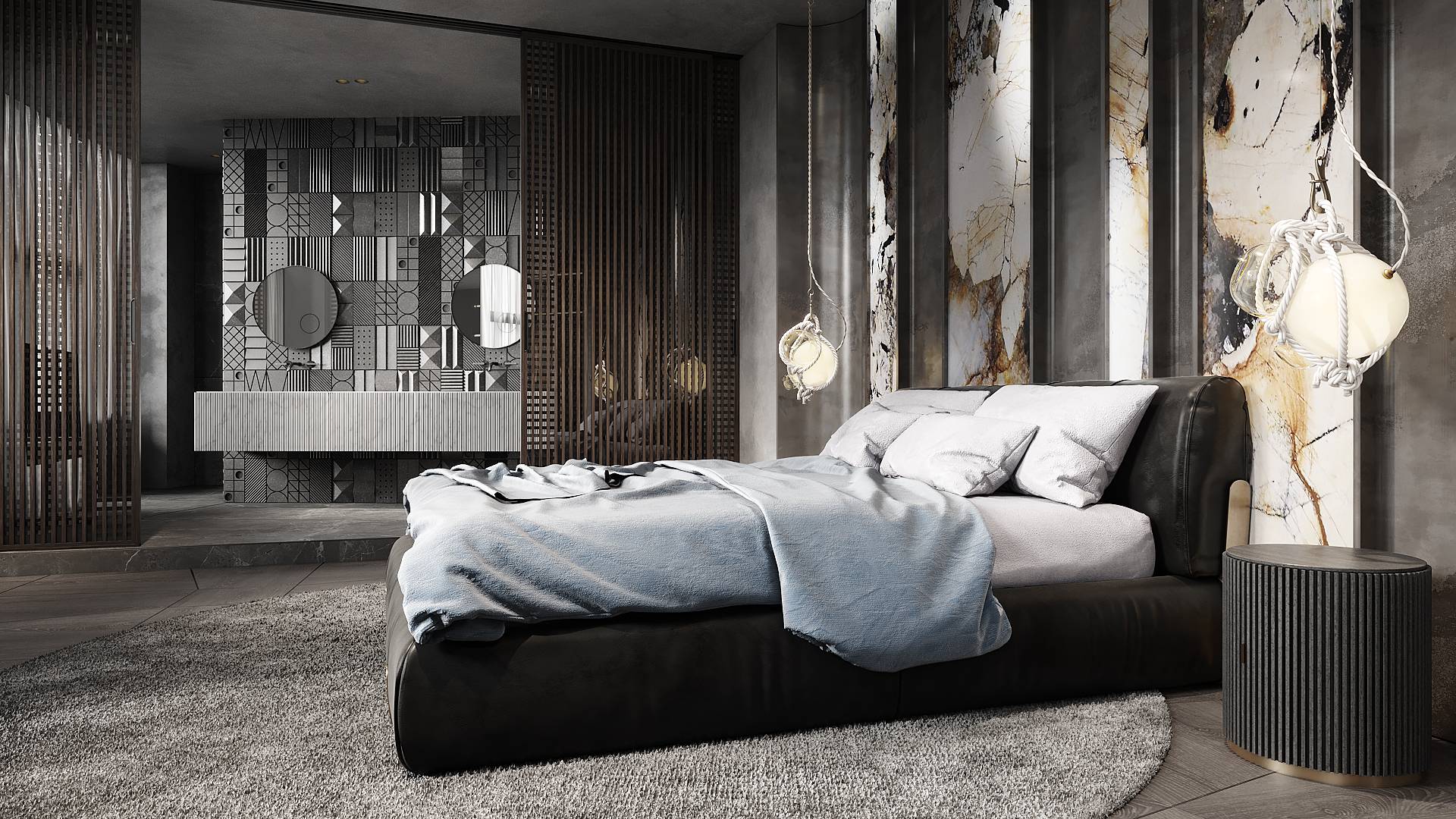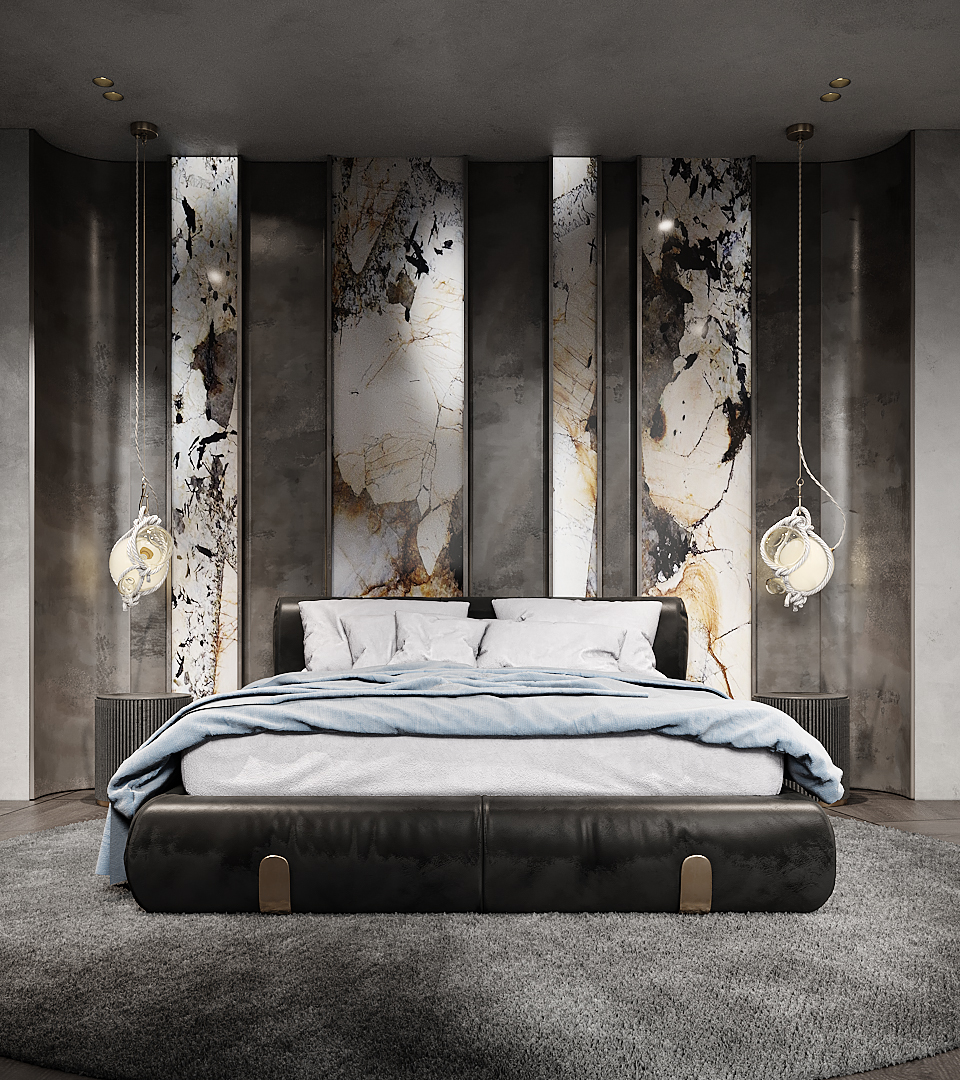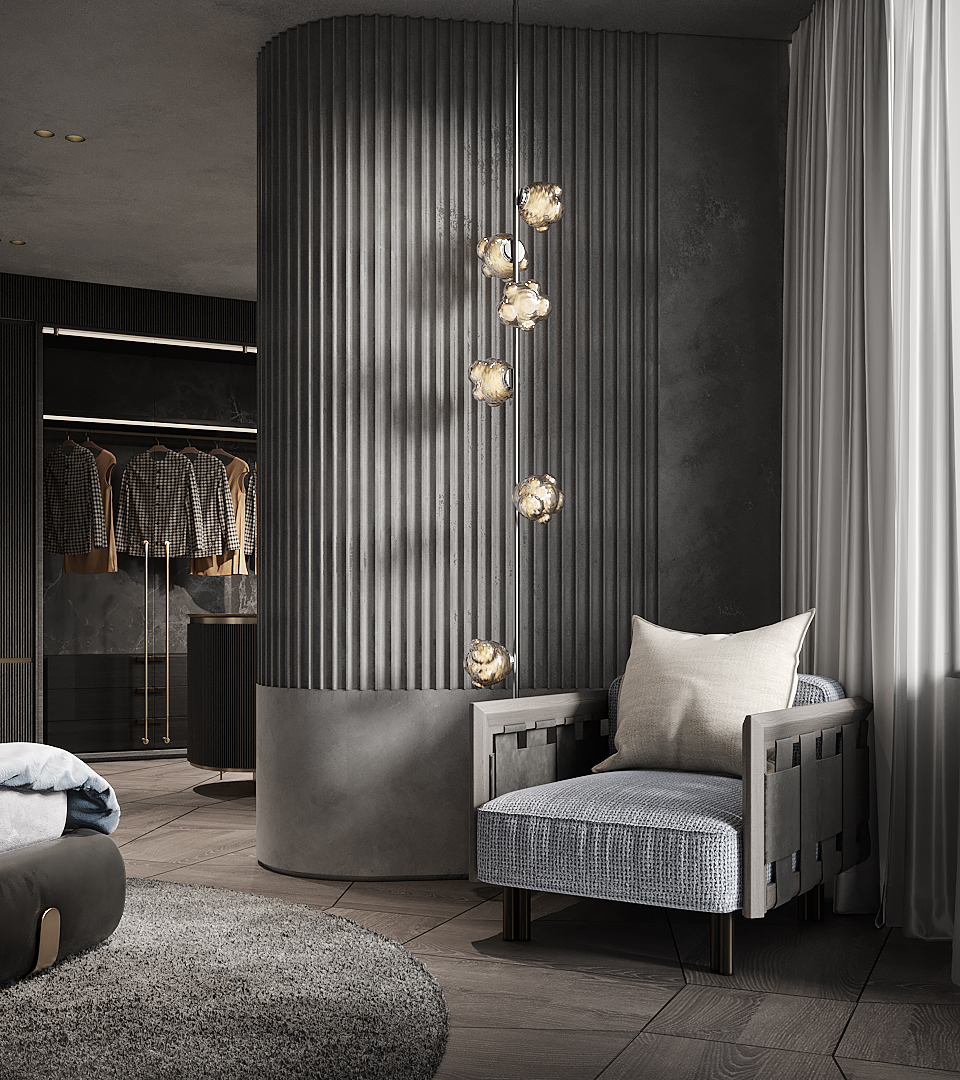 To keep the spaciousness of the room, we opted for a wardrobe zone rather than a separate room, and used a wardrobe island and a Shake Design storage.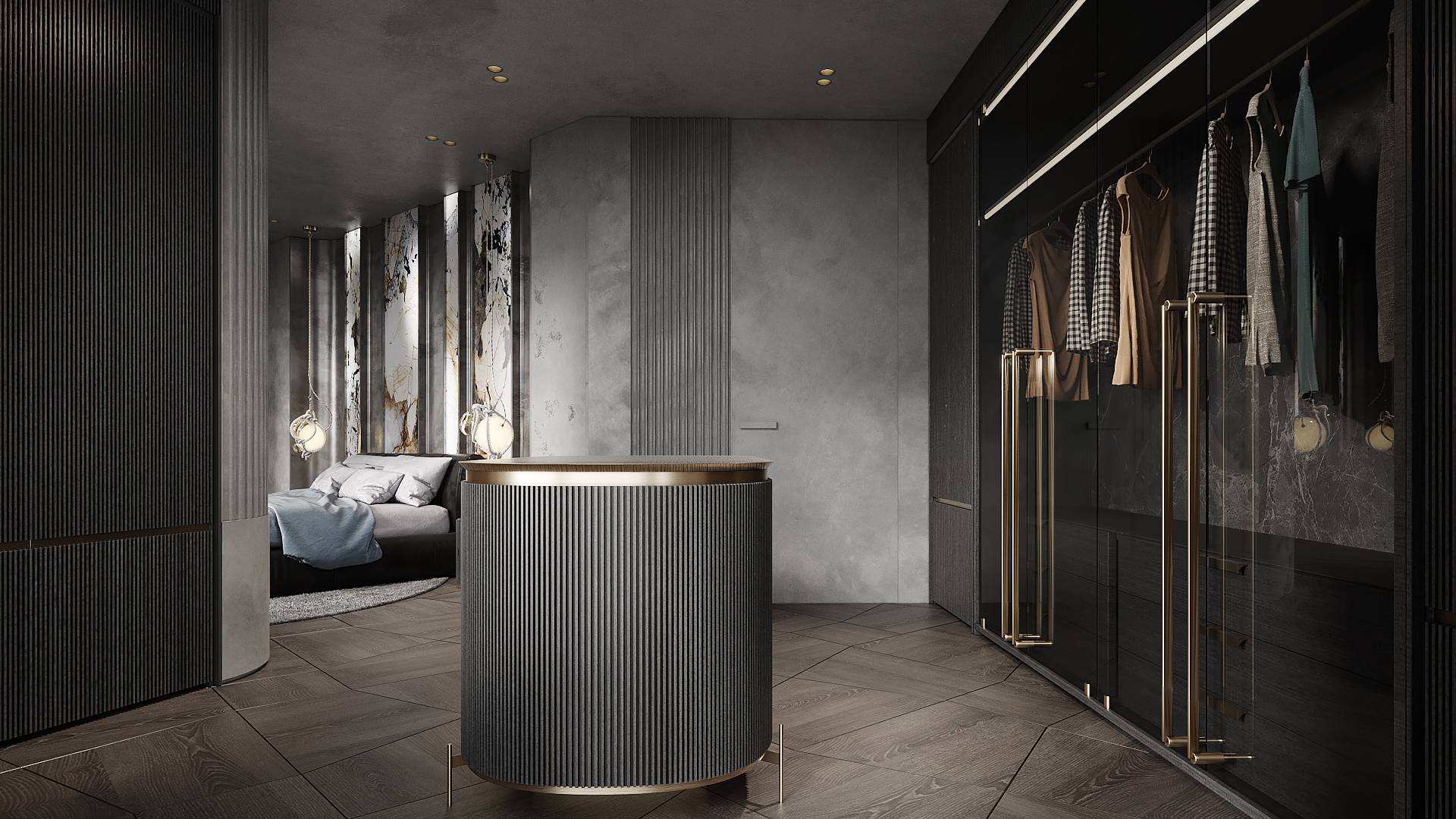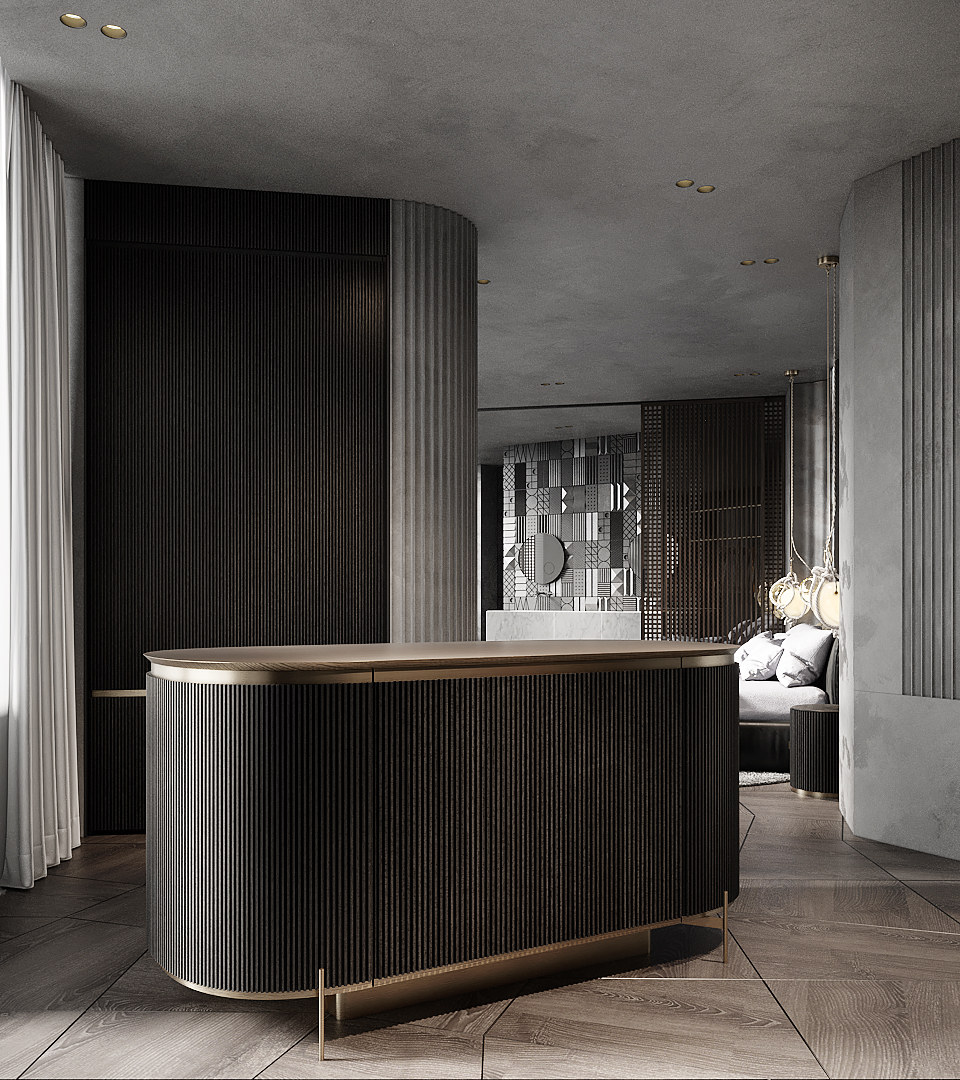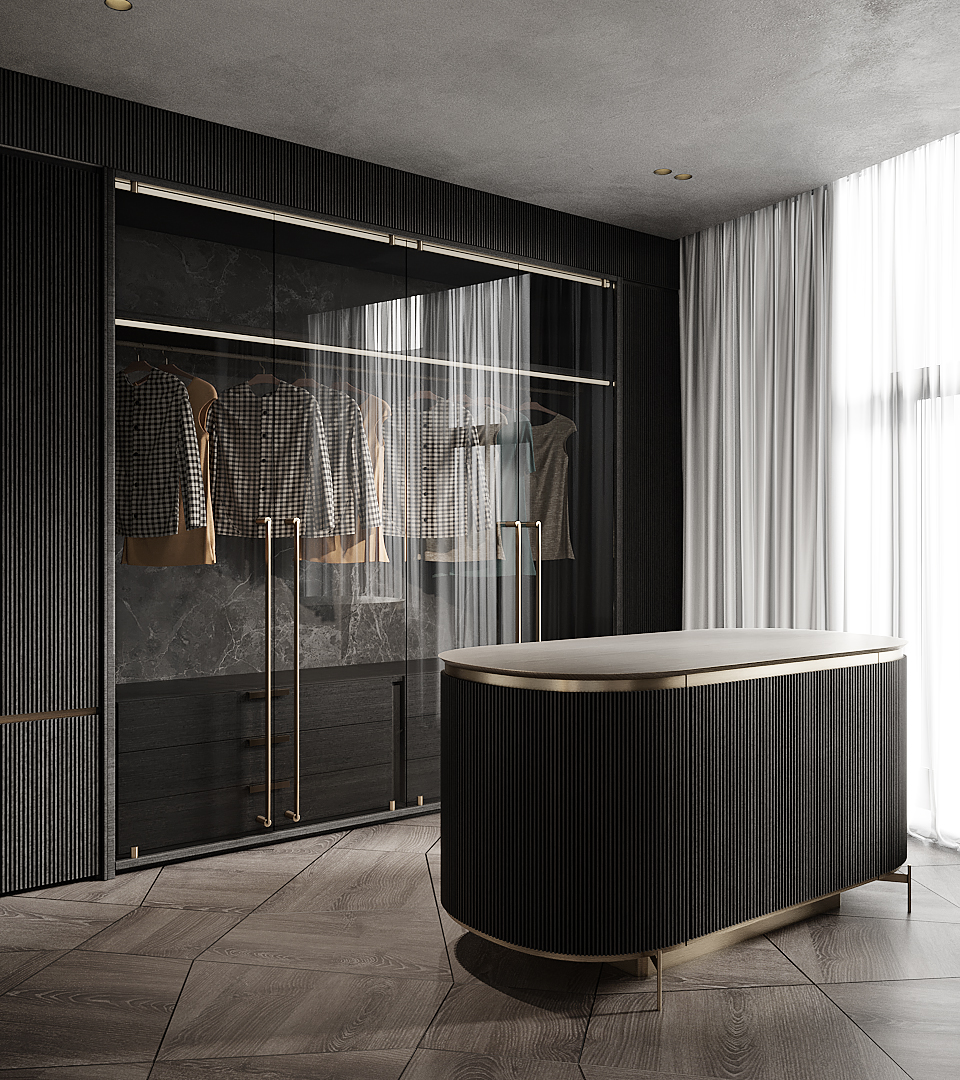 The wall that hides a spacious walk-in shower deserves special mentioning. We created it as a spot for daily self-care routine but also — to decorate the room. This room has a huge window — and we made advantage of it. We placed the NOORTH bathtub near it, so our clients could enjoy relaxing with a view.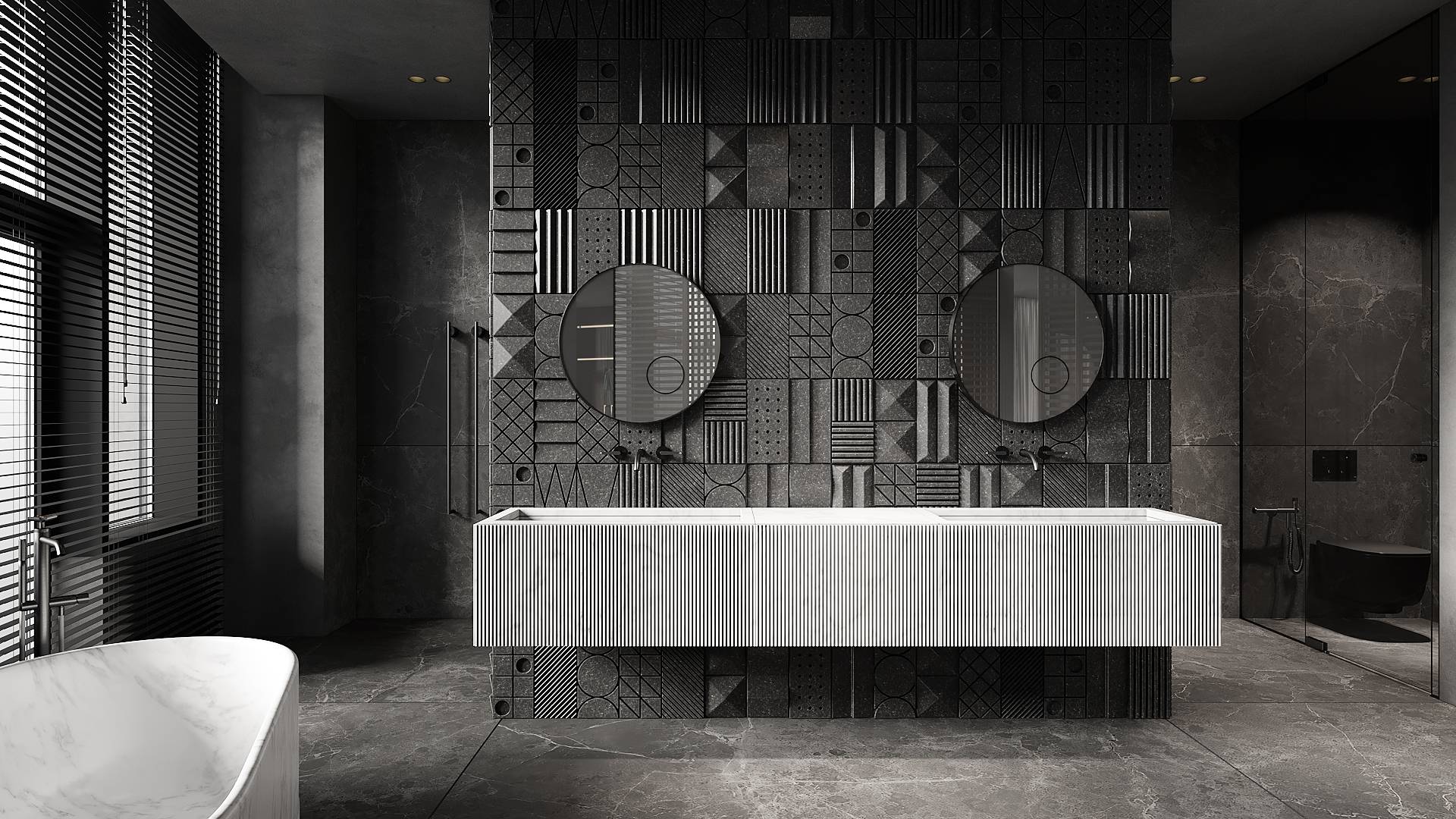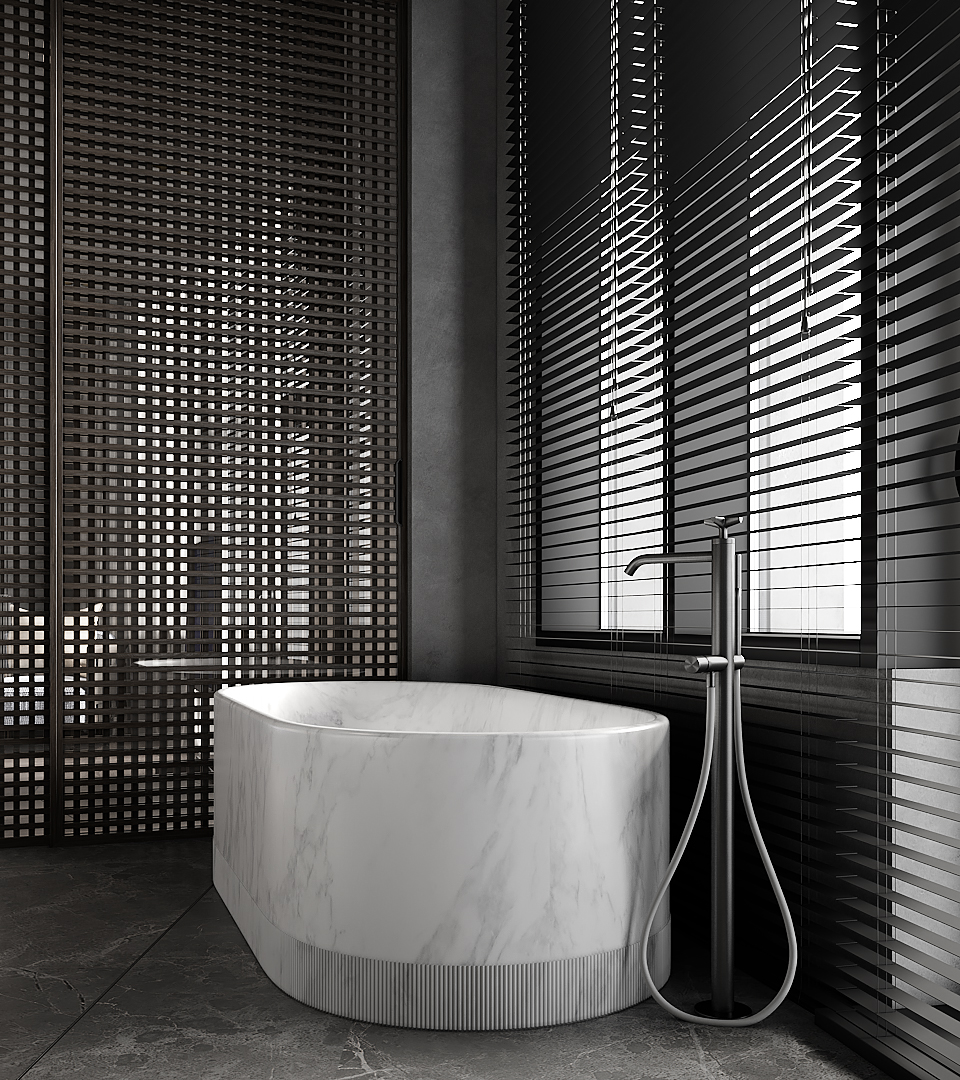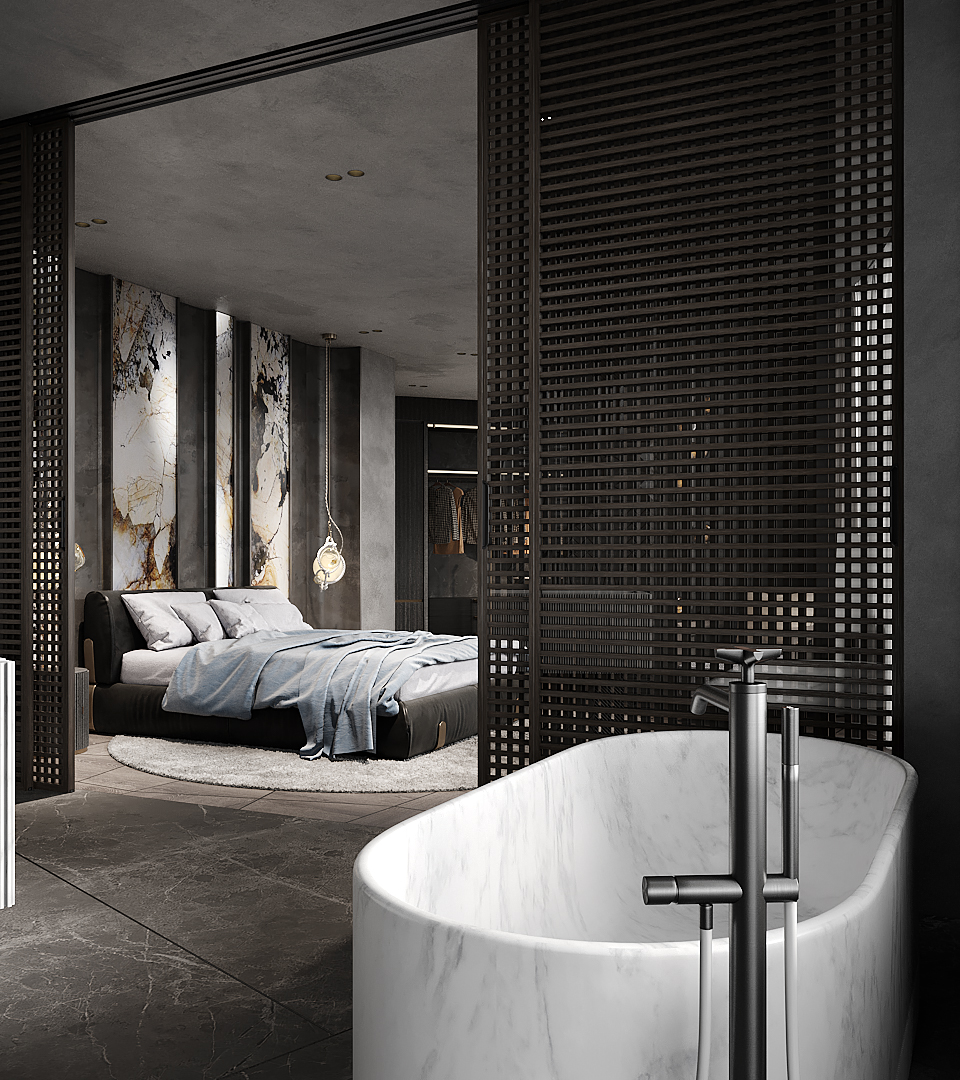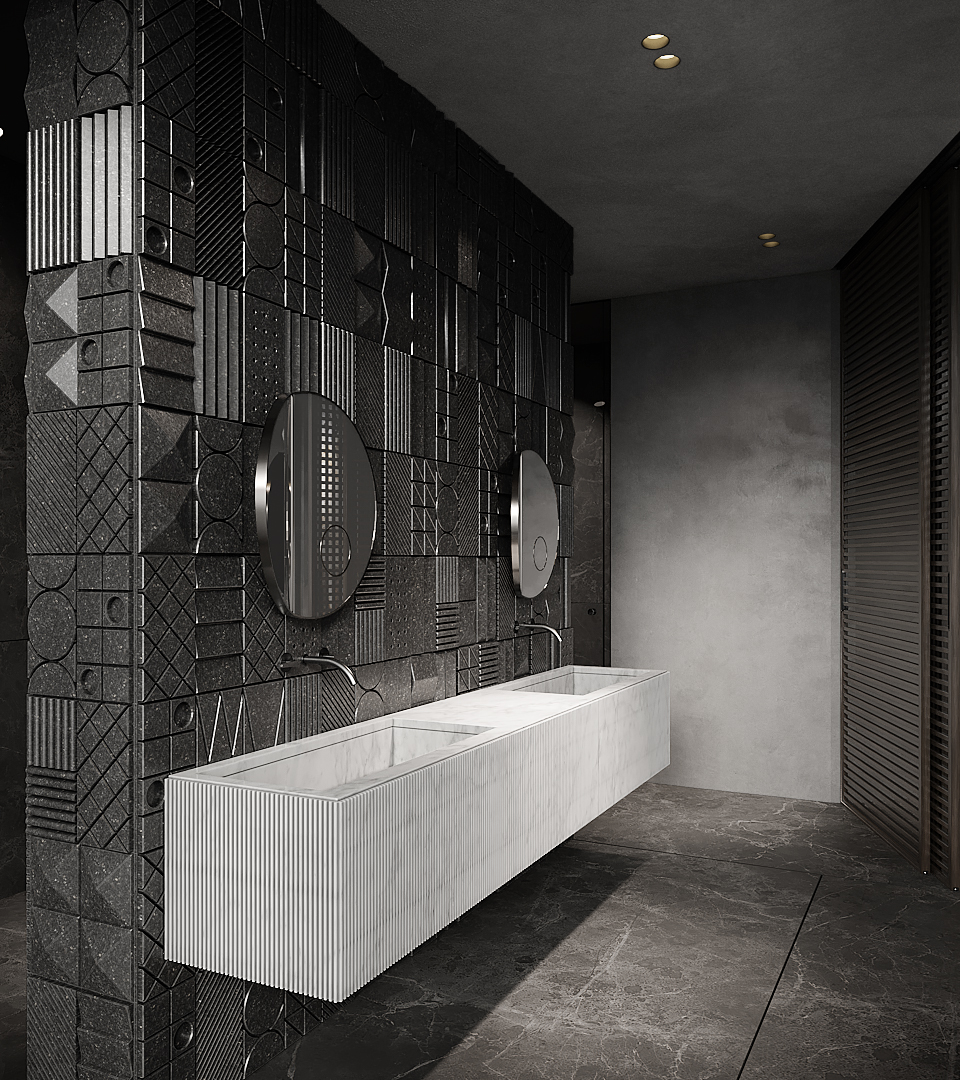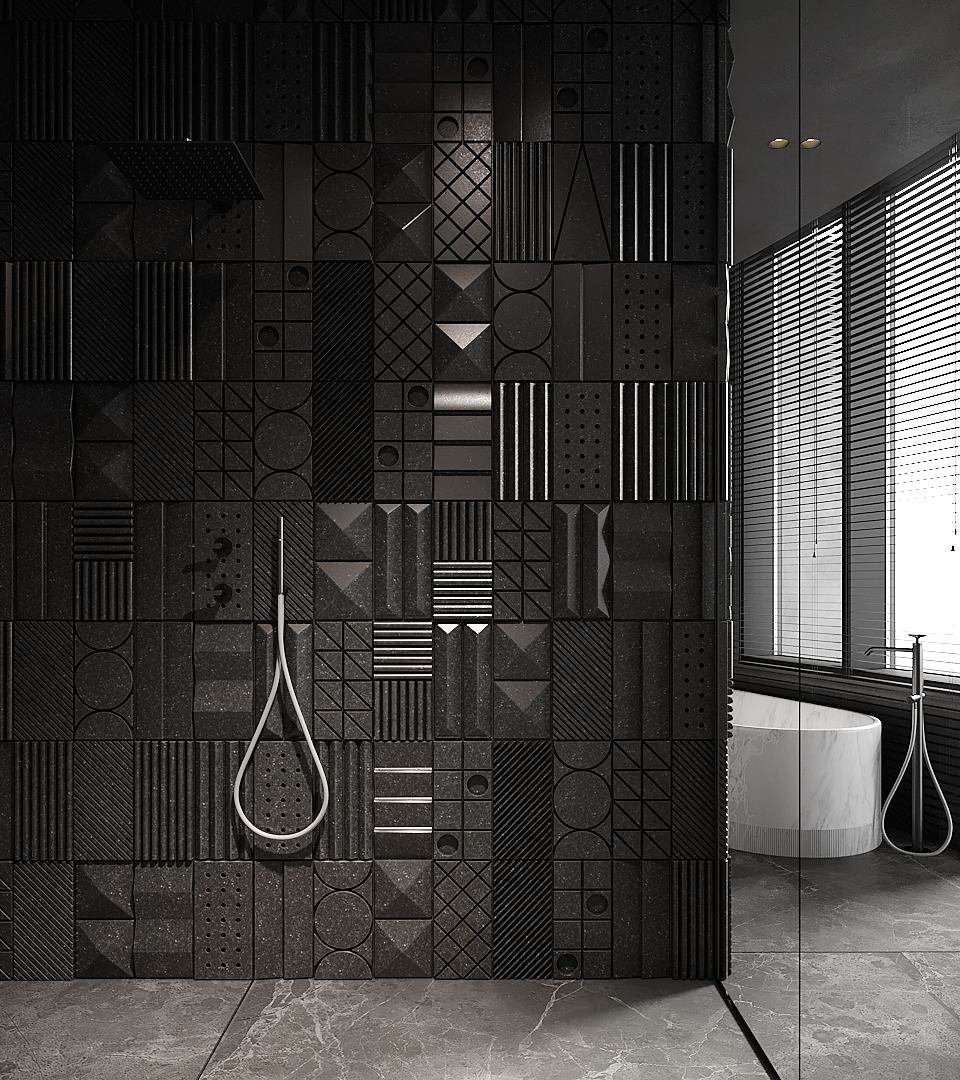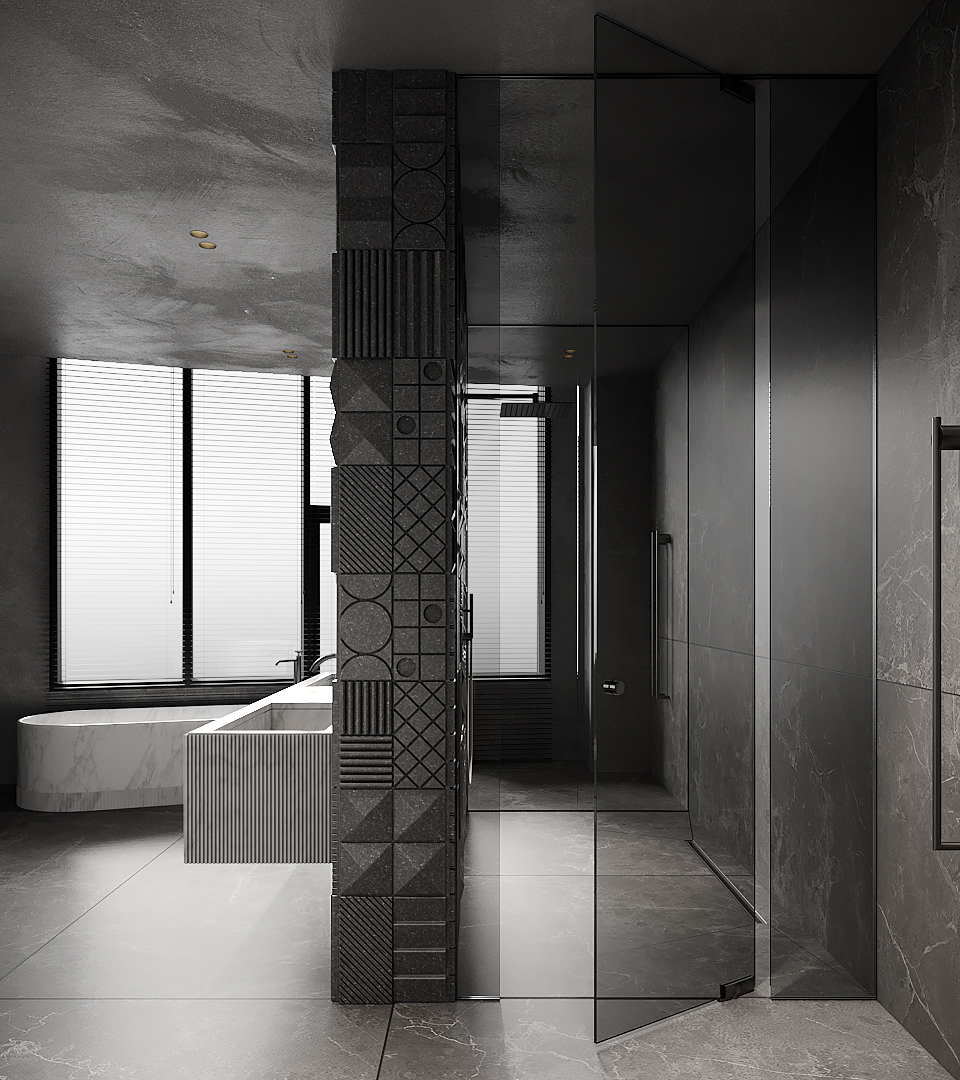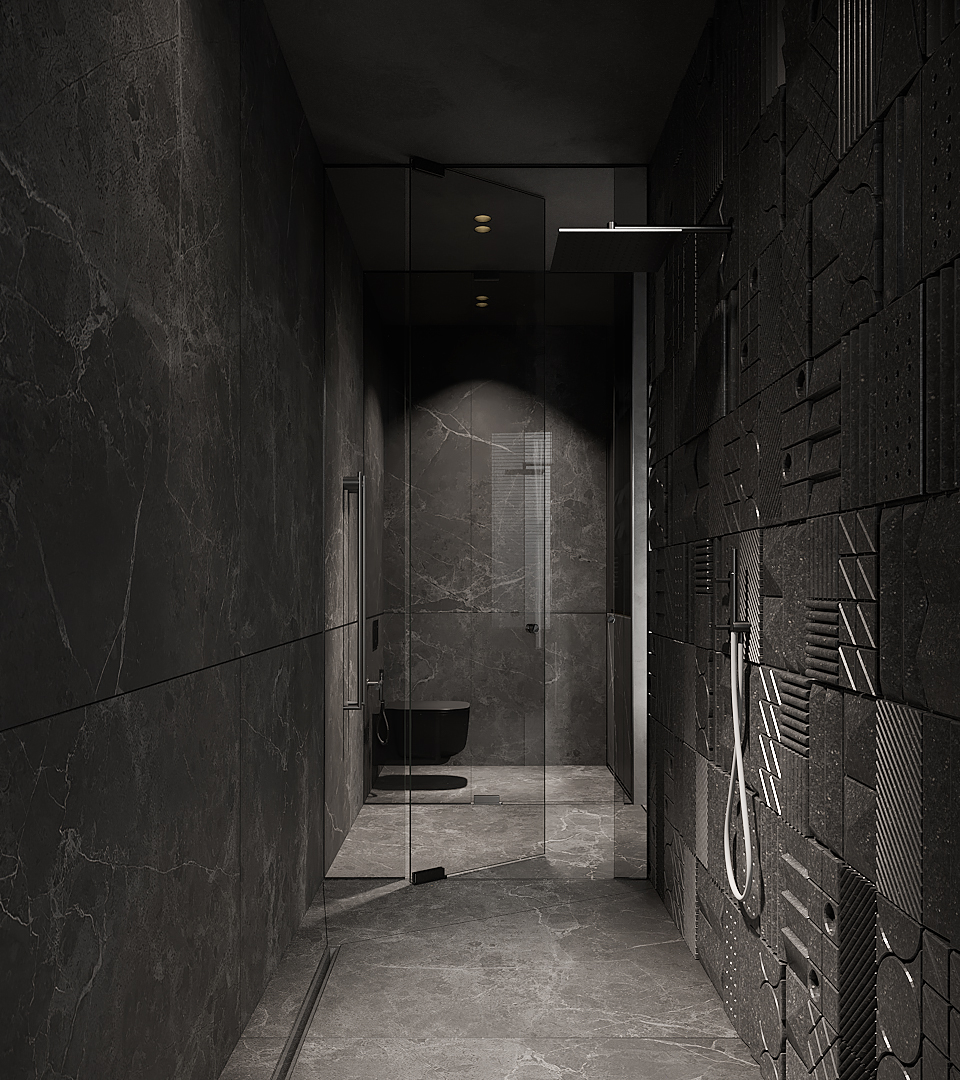 LAYOUT SOLUTION

---