IQ
-77-SL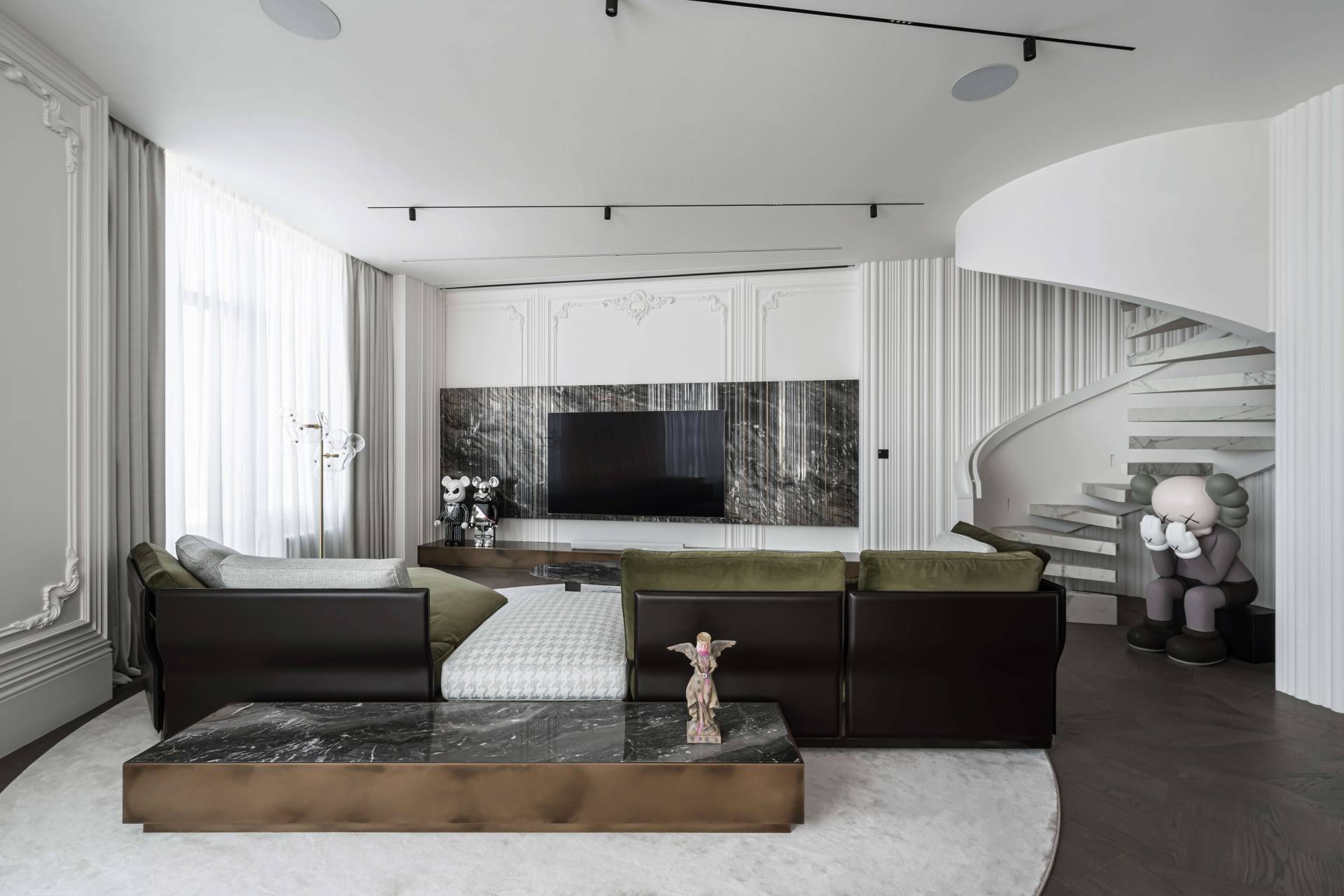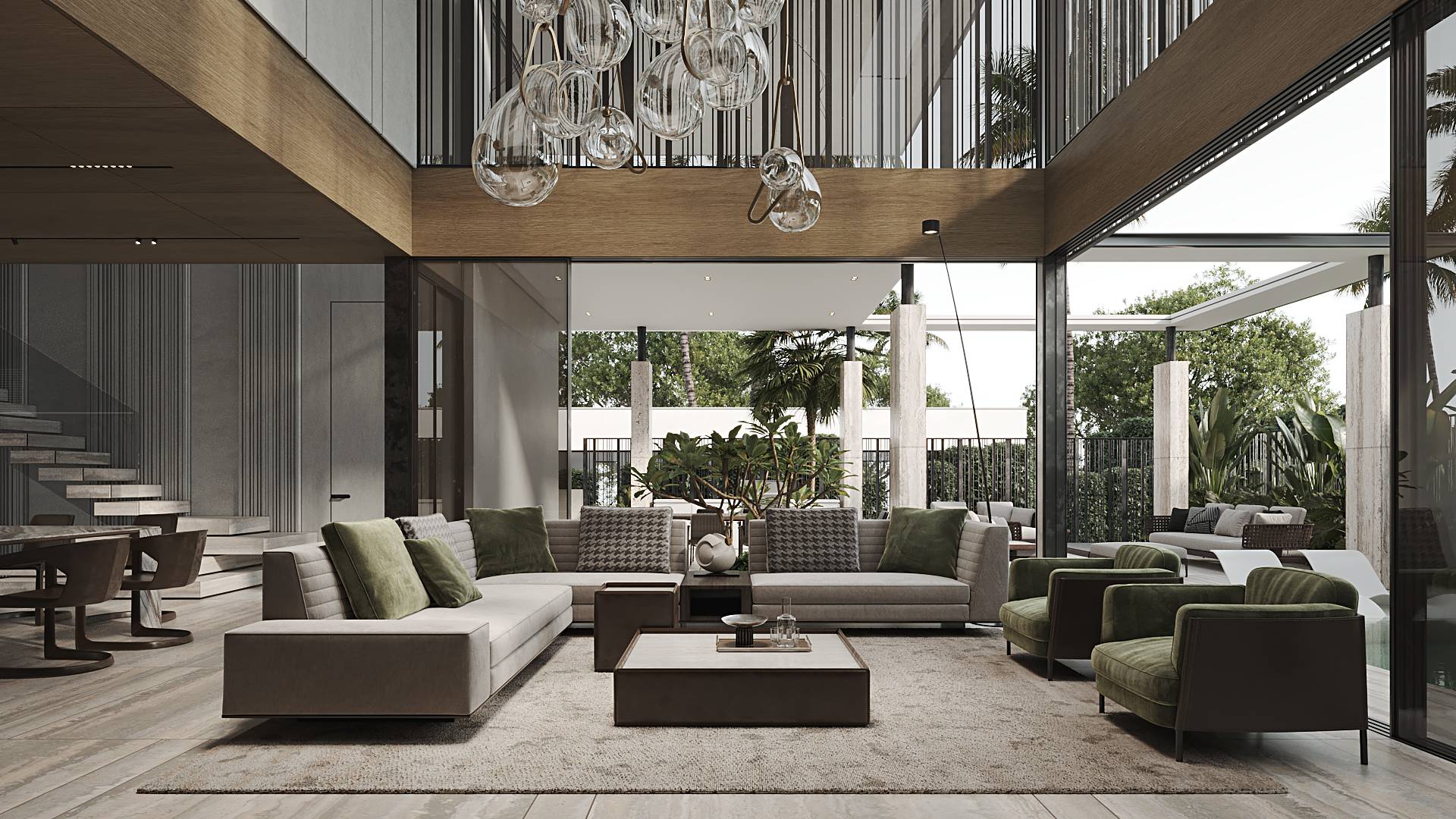 ---
When clients ask for unusual, classical, and contemporary all in one, you know it's going to be a challenge. But that's what IQOSA was built for. We designed this panoramic three-level penthouse based on our expertise and current trends, and smart home solutions. Let's see what we've got!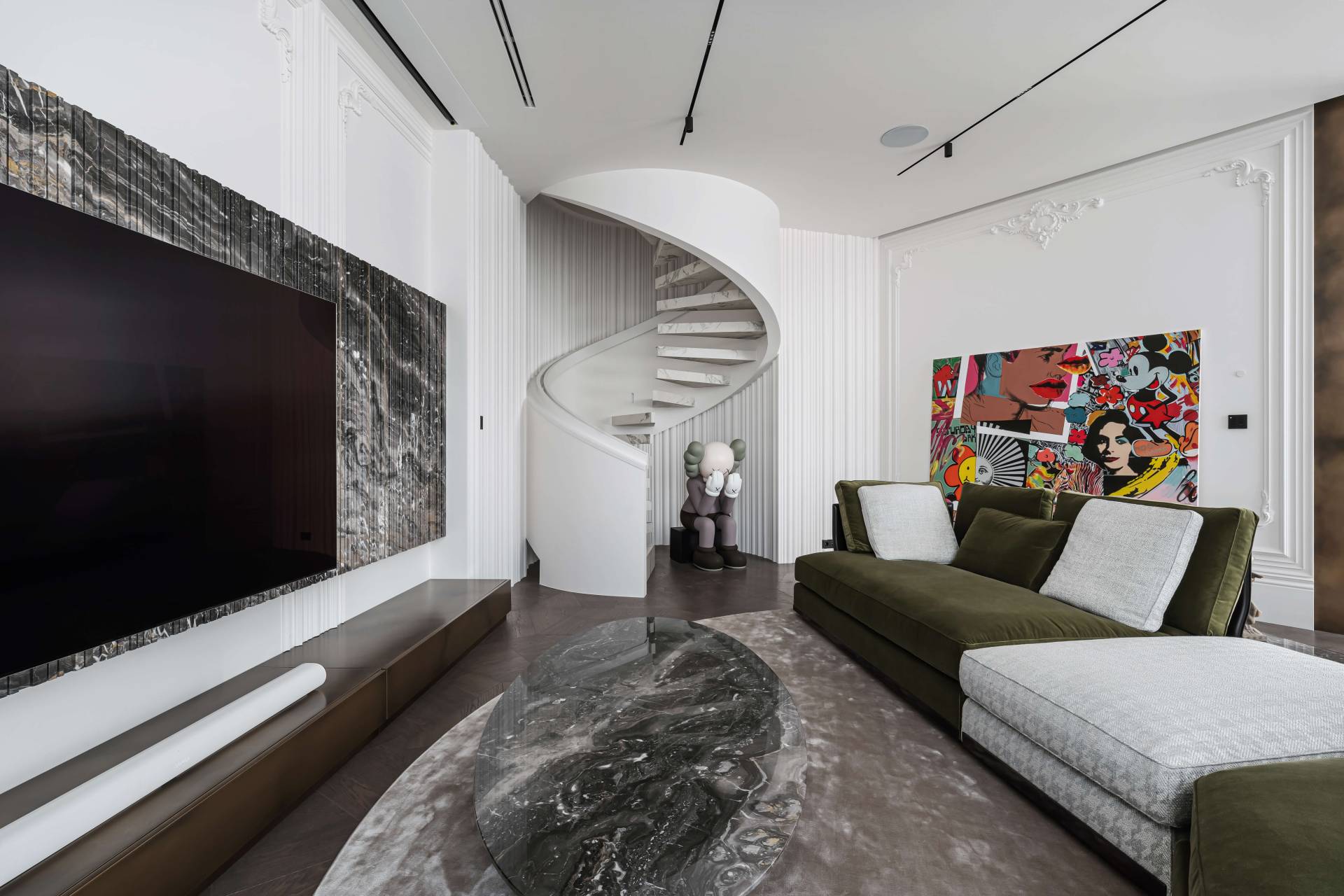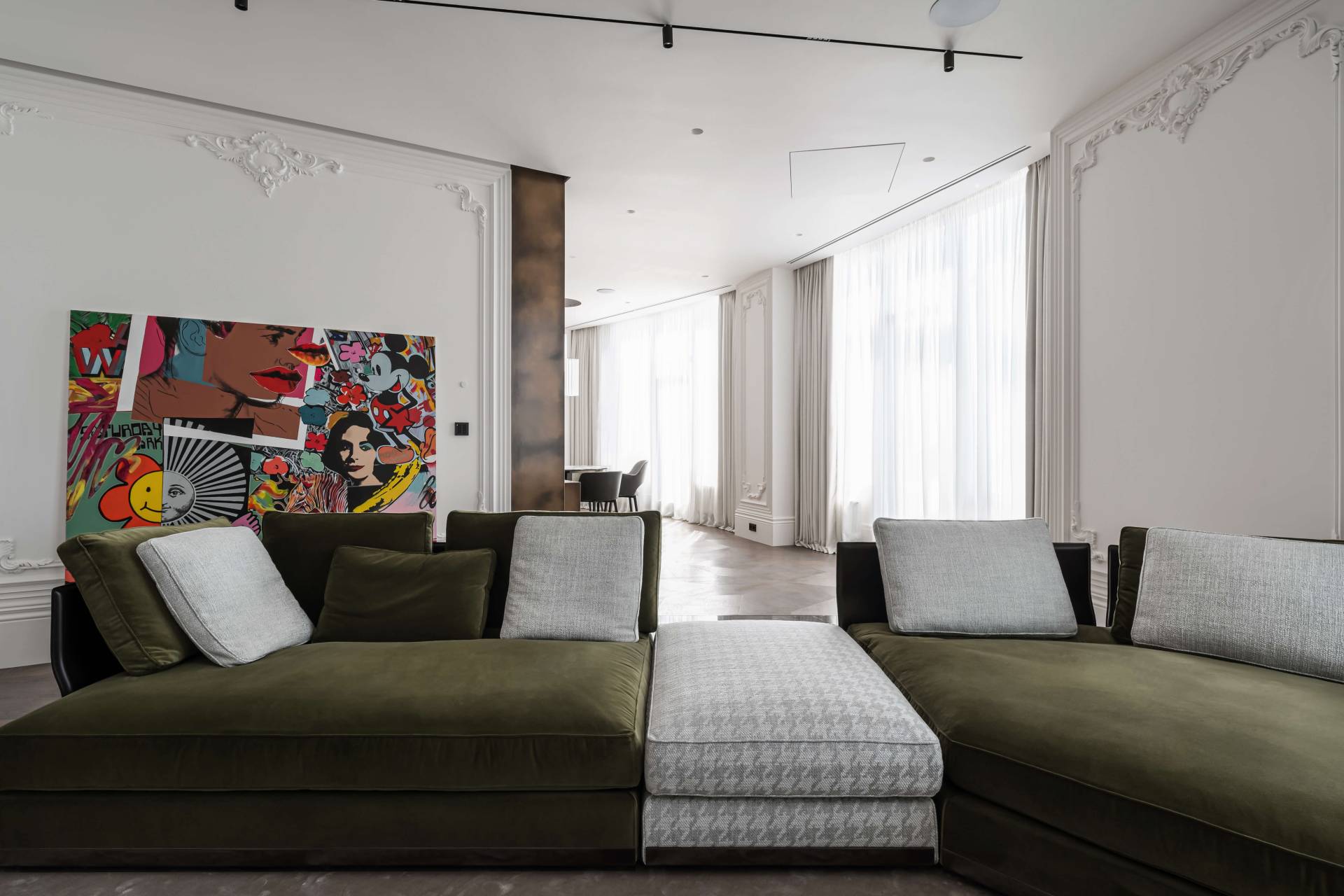 In this lounge and TV zone, we accented the wall with the TV by combining plasterboard with milled marble while keeping the molding pattern intact. What else is unusual? The mix of textures and surfaces of the spiral porcelain-covered staircase, 3D wall panels, parquet flooring, and Minotti sofa.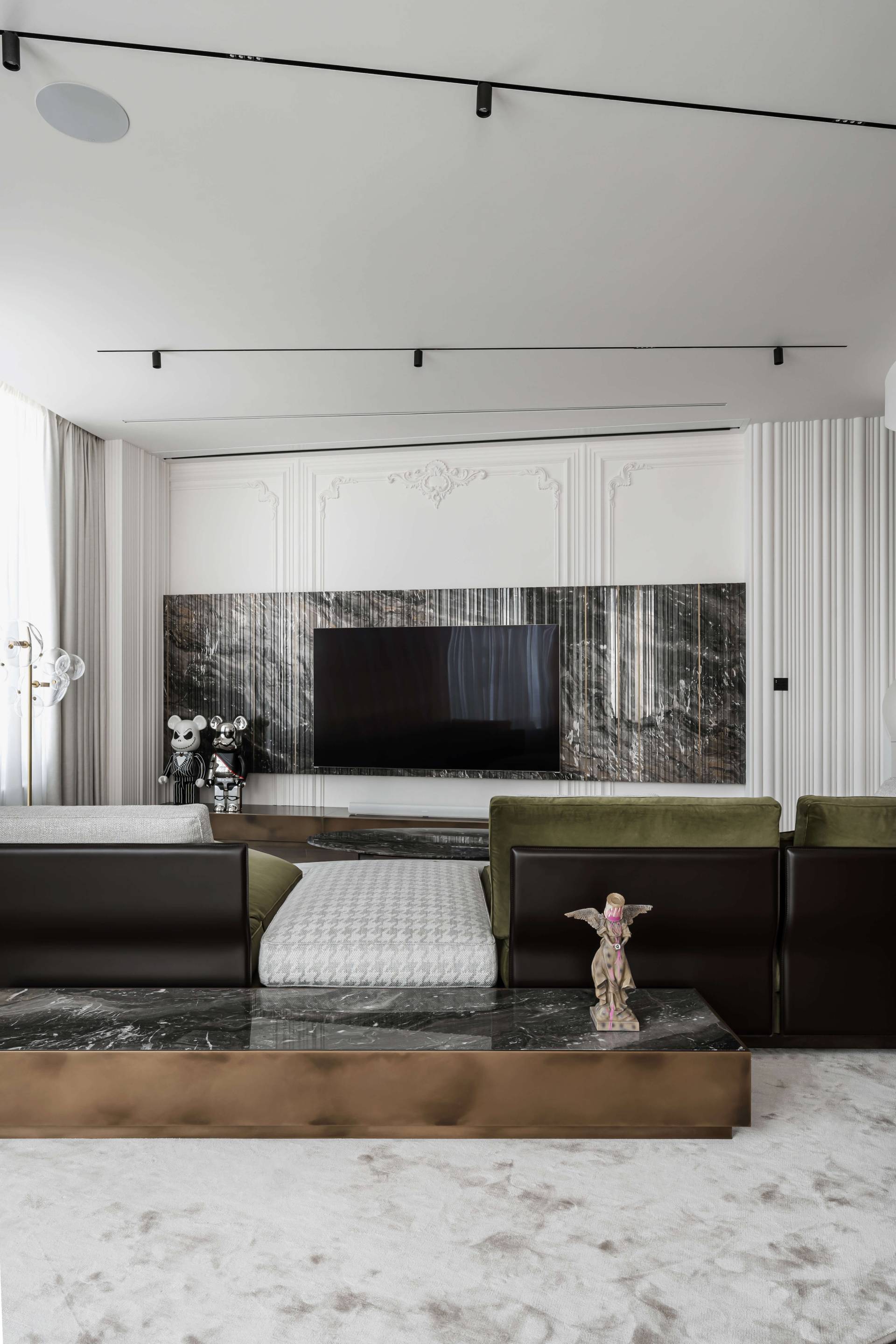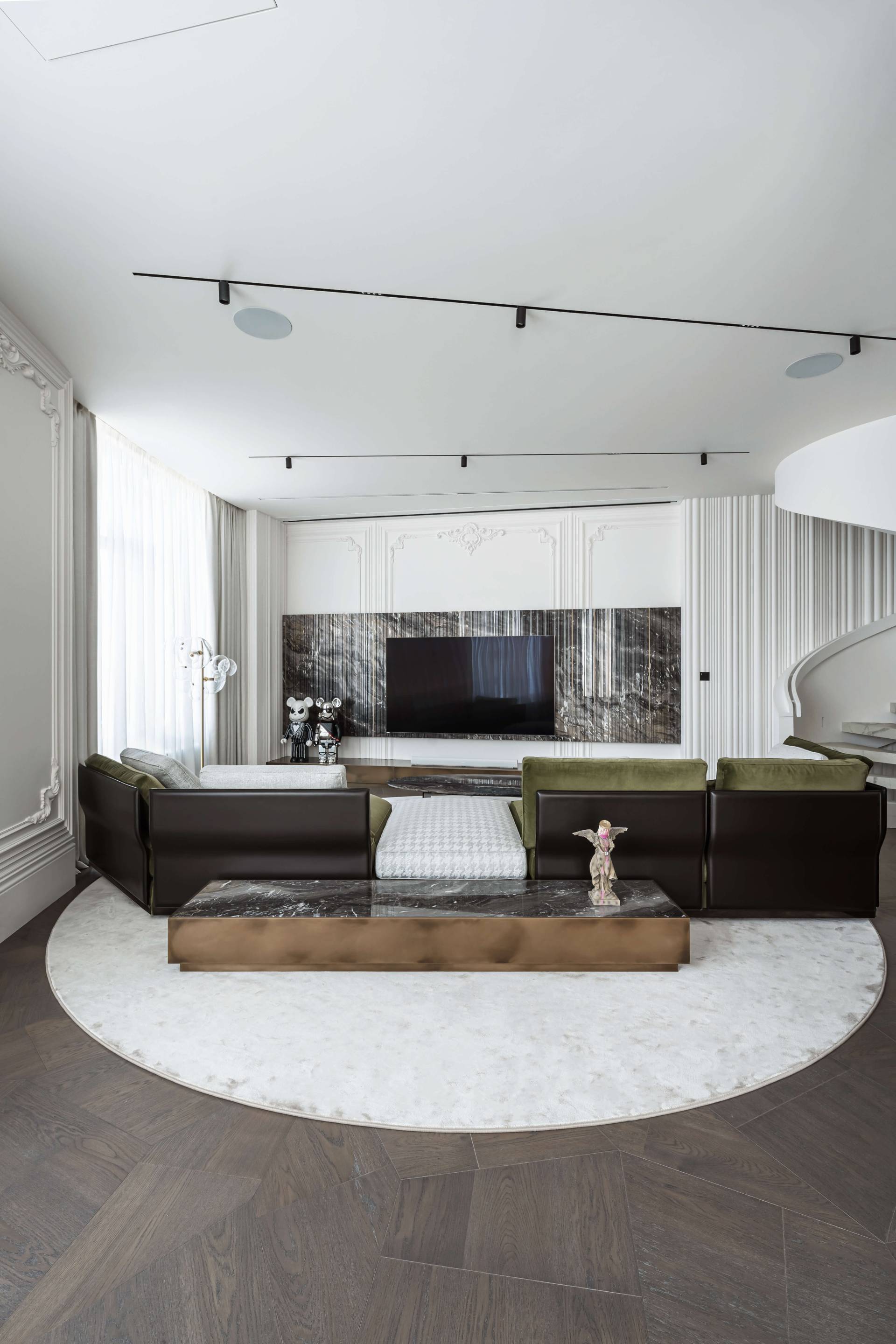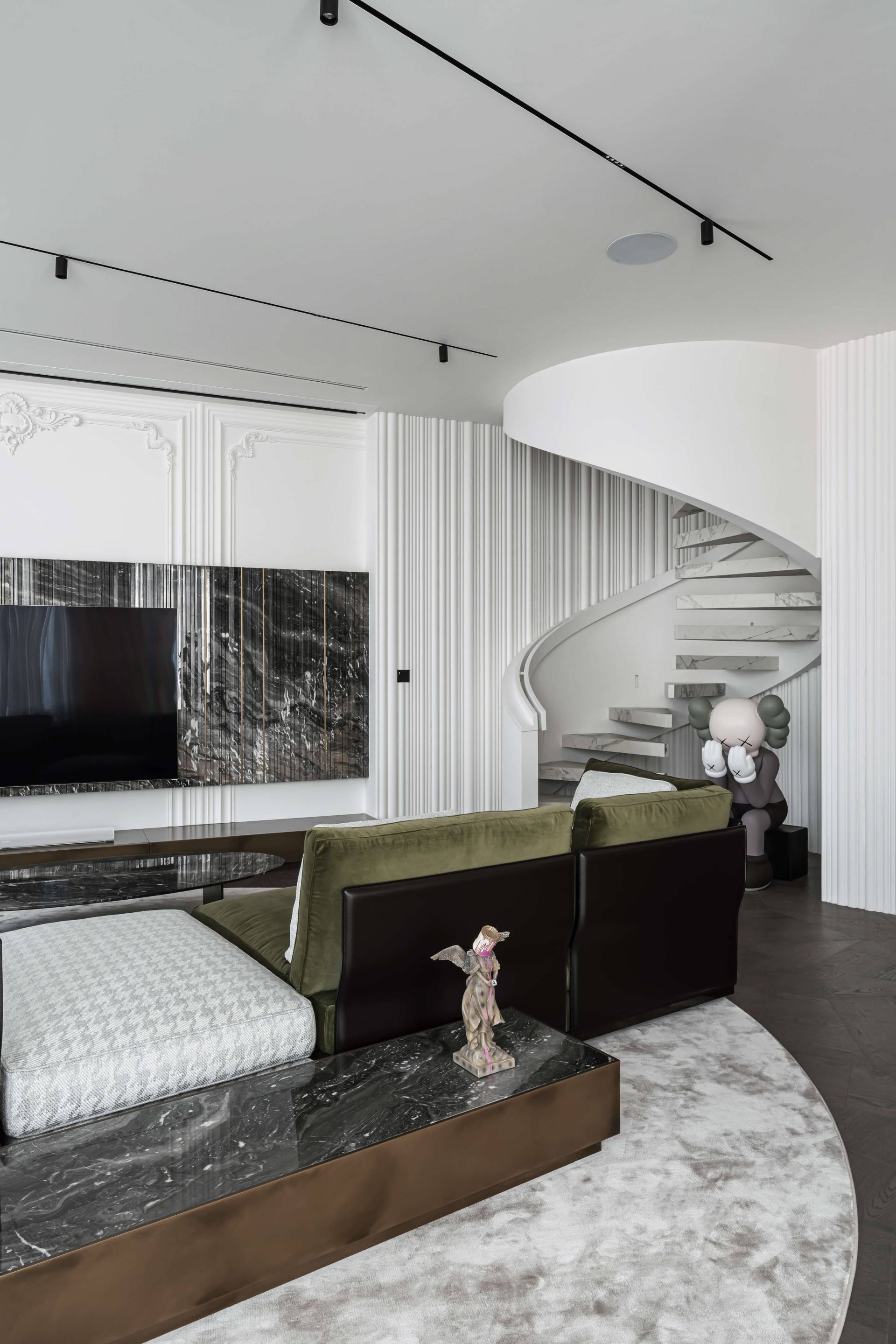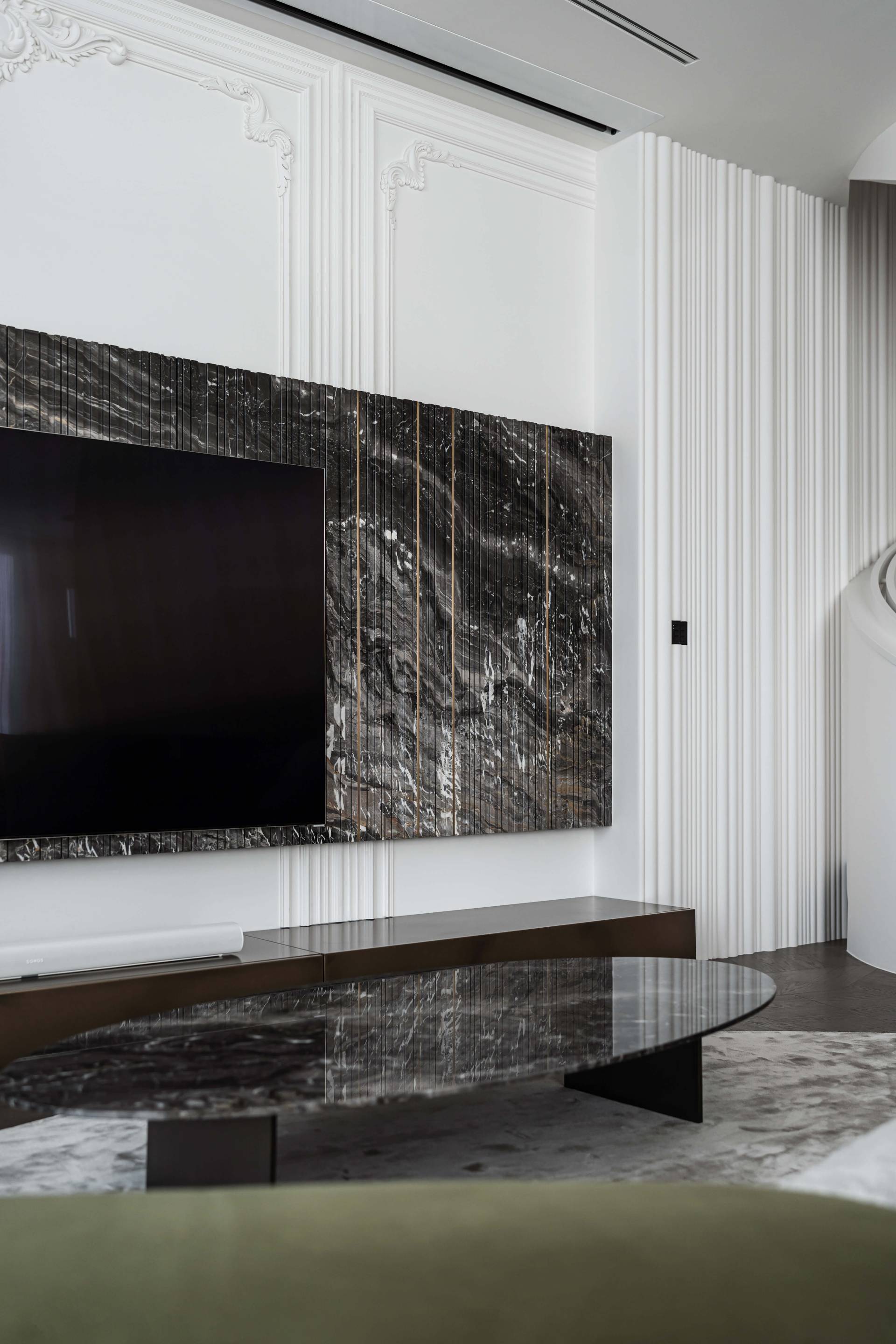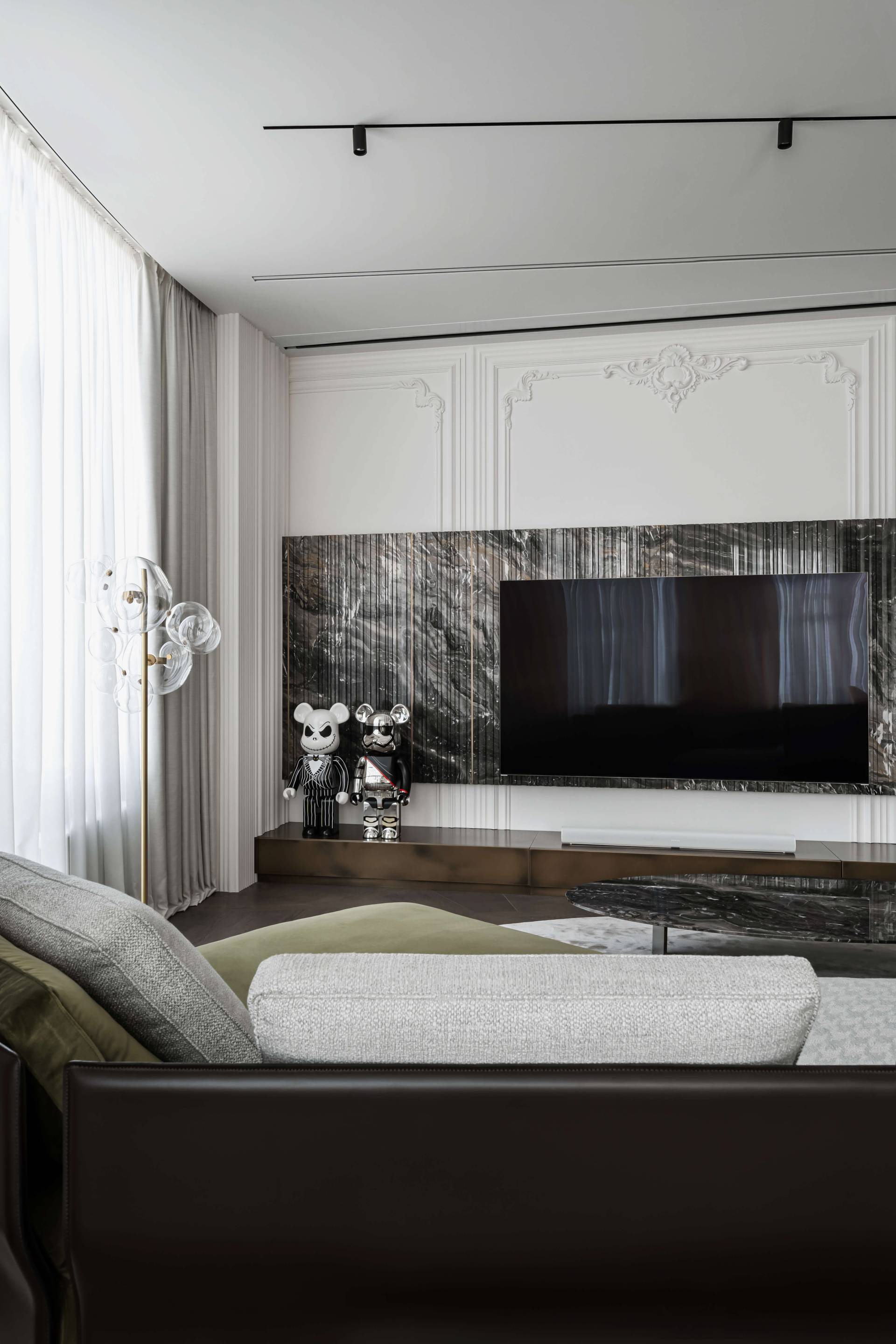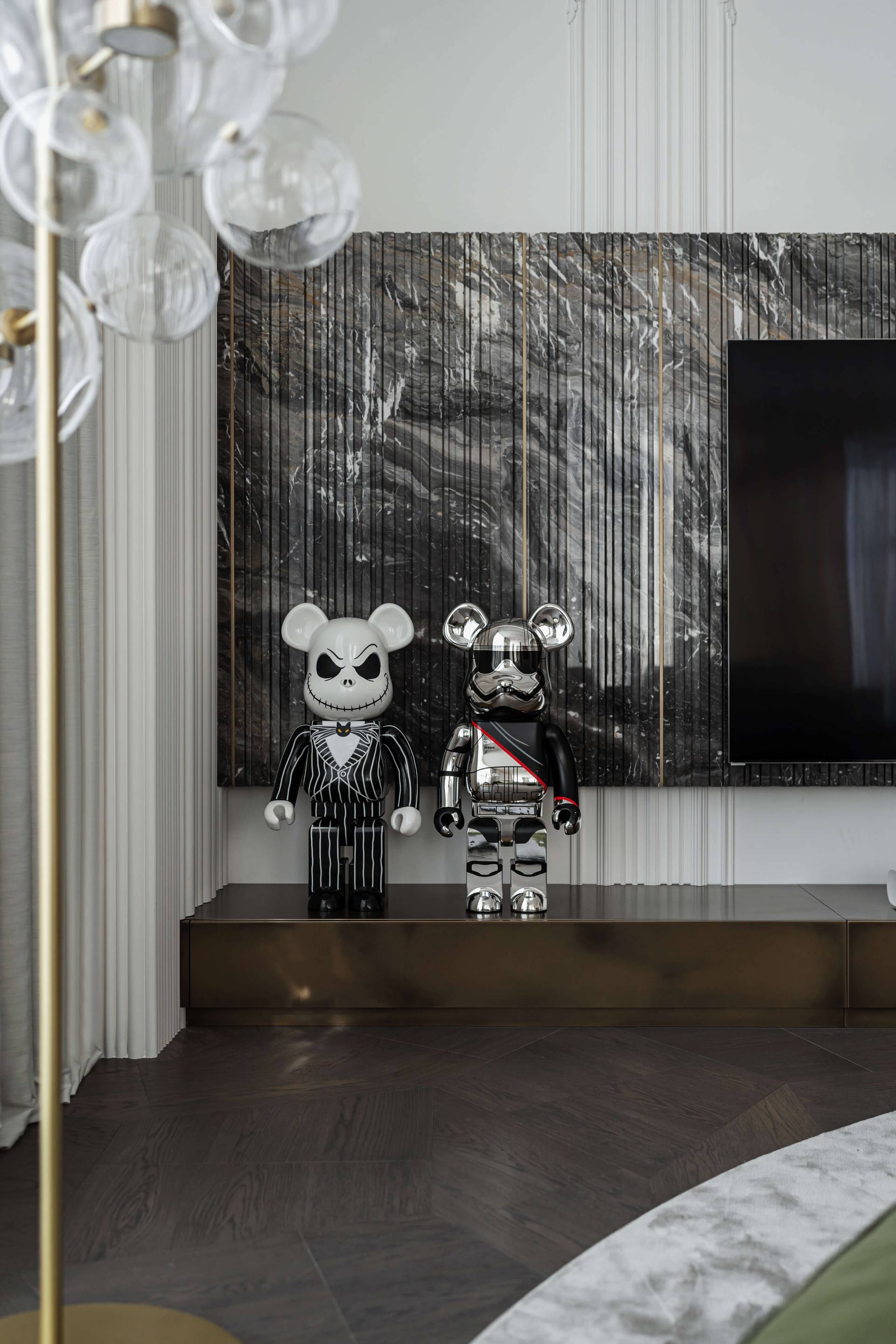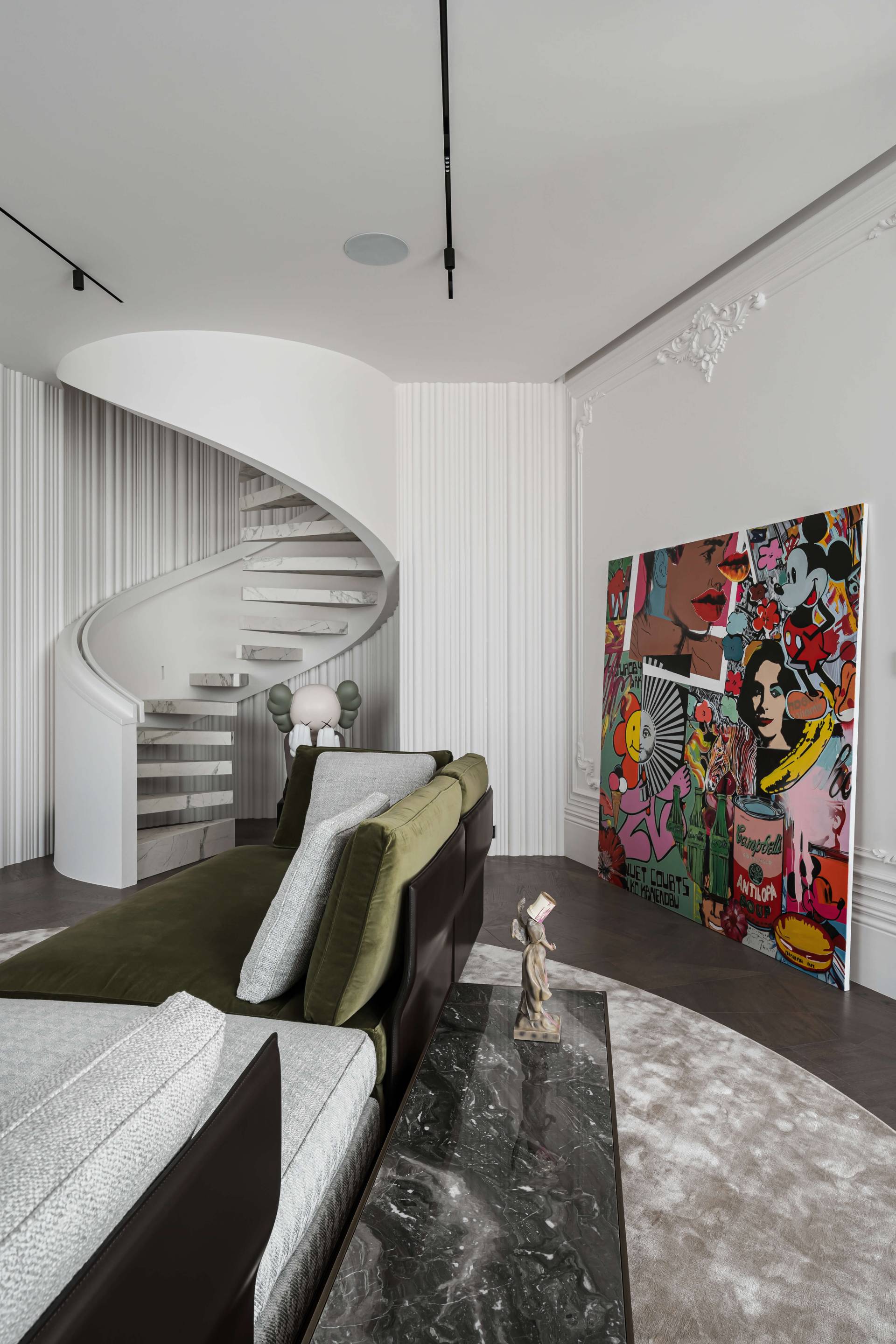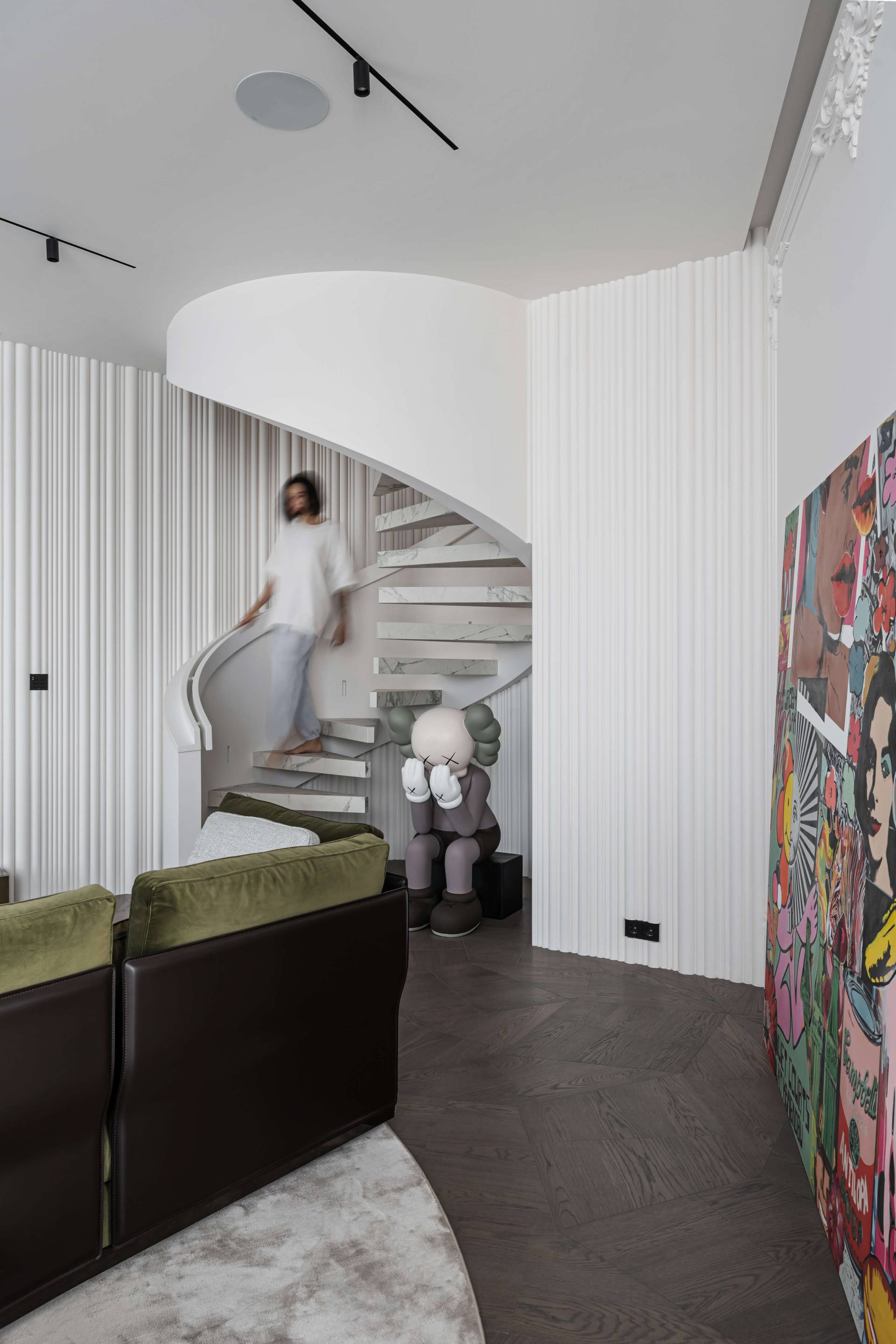 Placing a pop-art object against the wall with classical molding is the epitome of our idea: to unite the elements of different styles smoothly.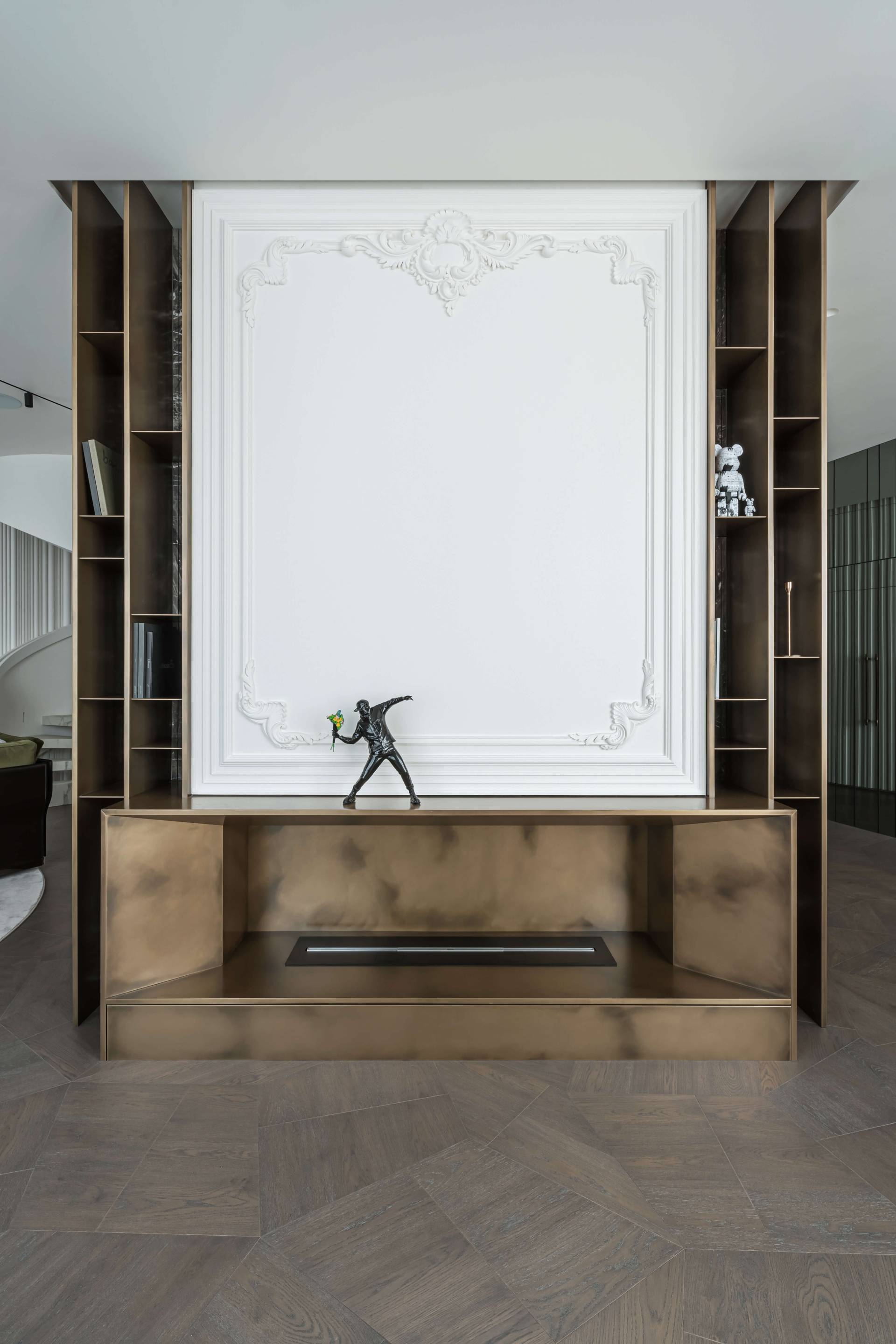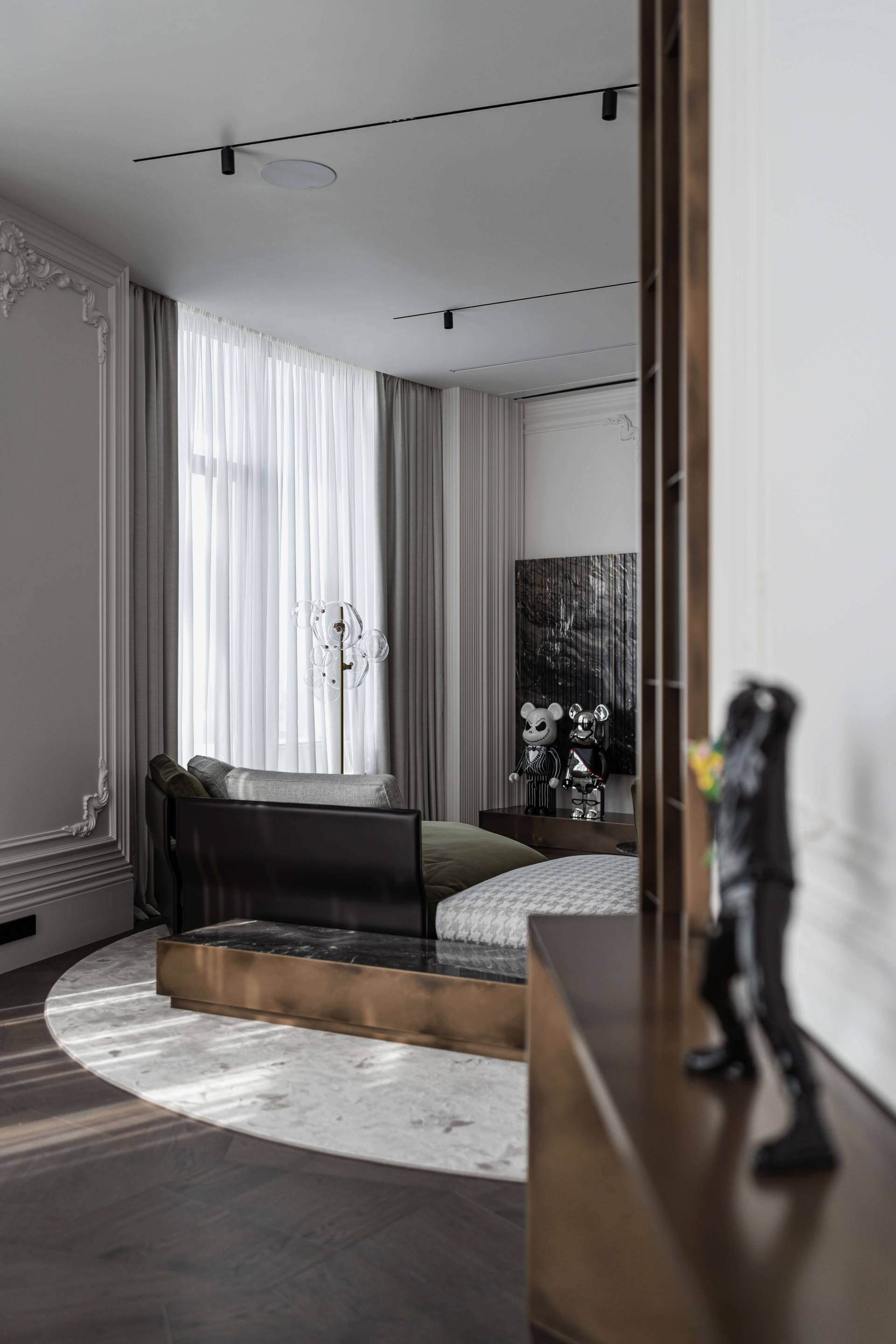 Bio fireplace gives a city apartment a private house vibe. It also functions as a composition center and invites people to gather around.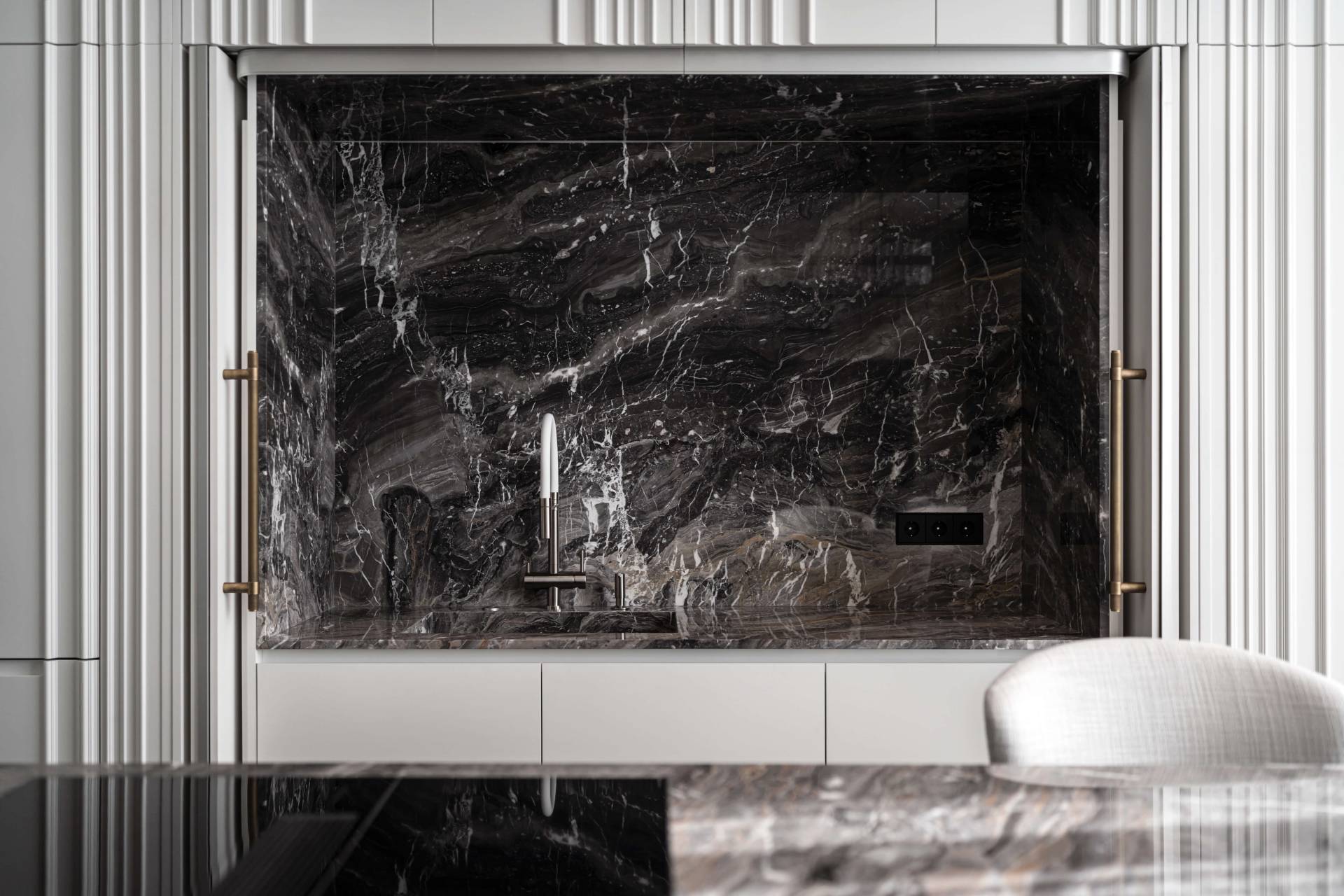 Marble, bespoke milled MDF panels, glass made the kitchen beautiful. A built-in dish soap dispenser and pocket door system made it comfortable.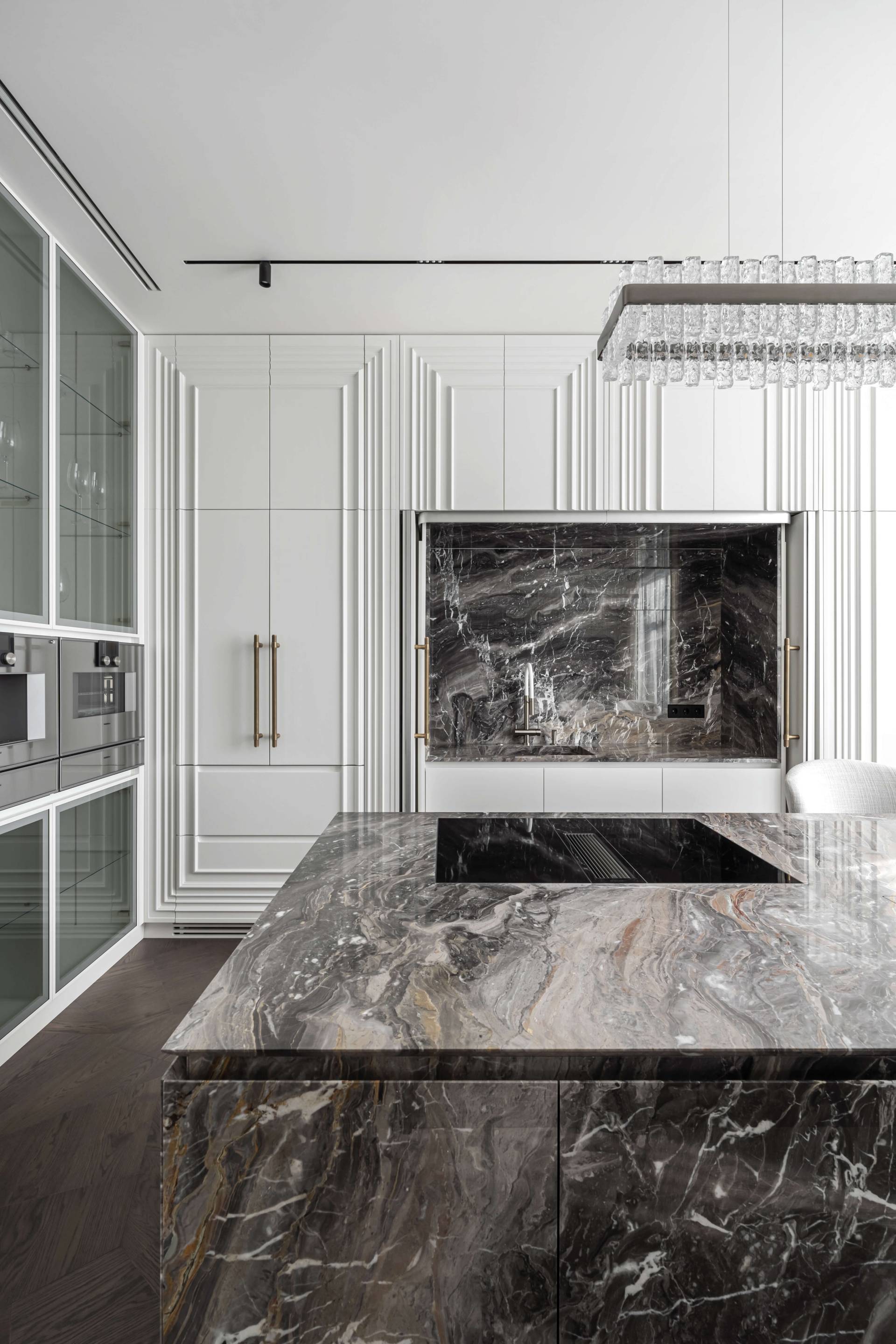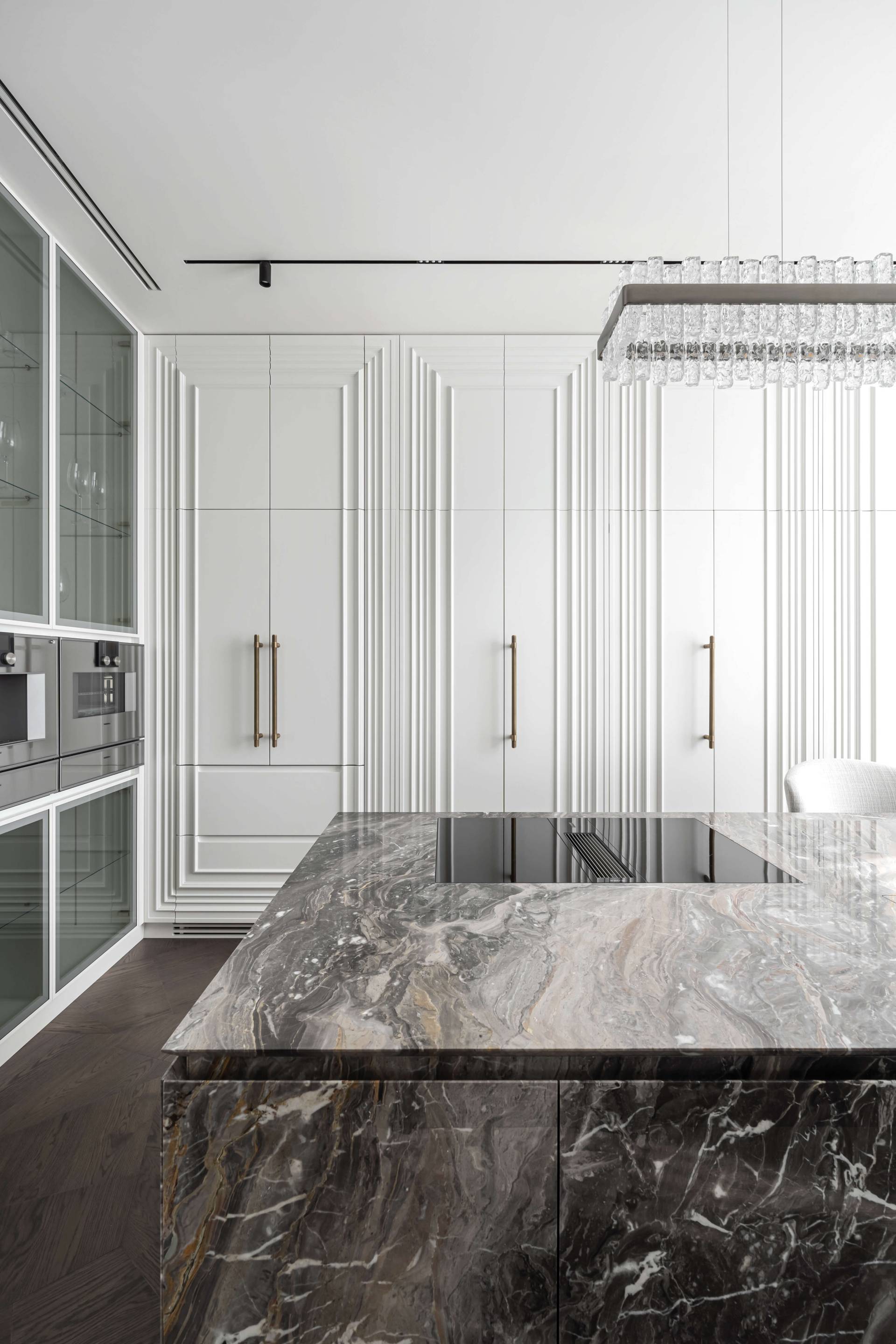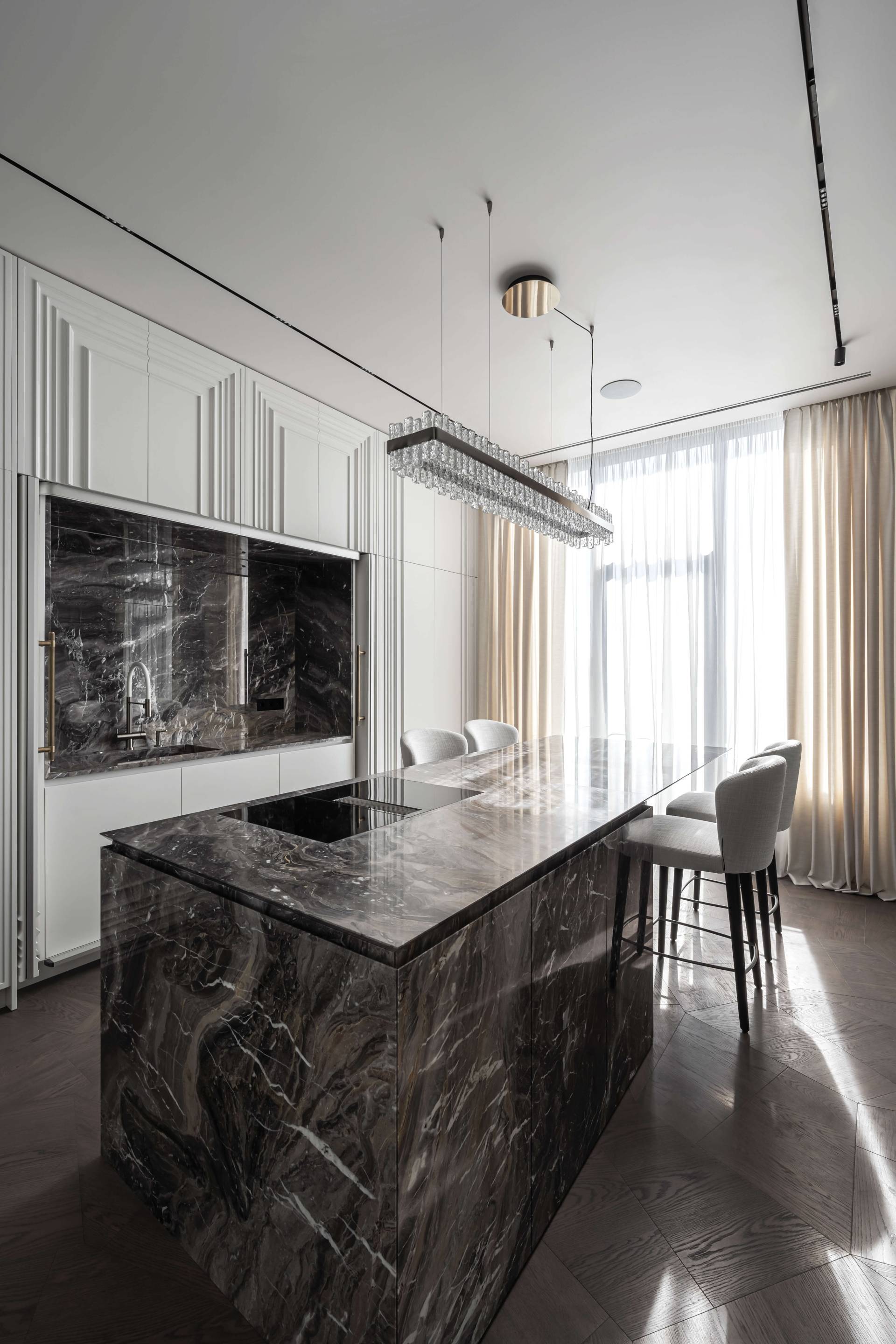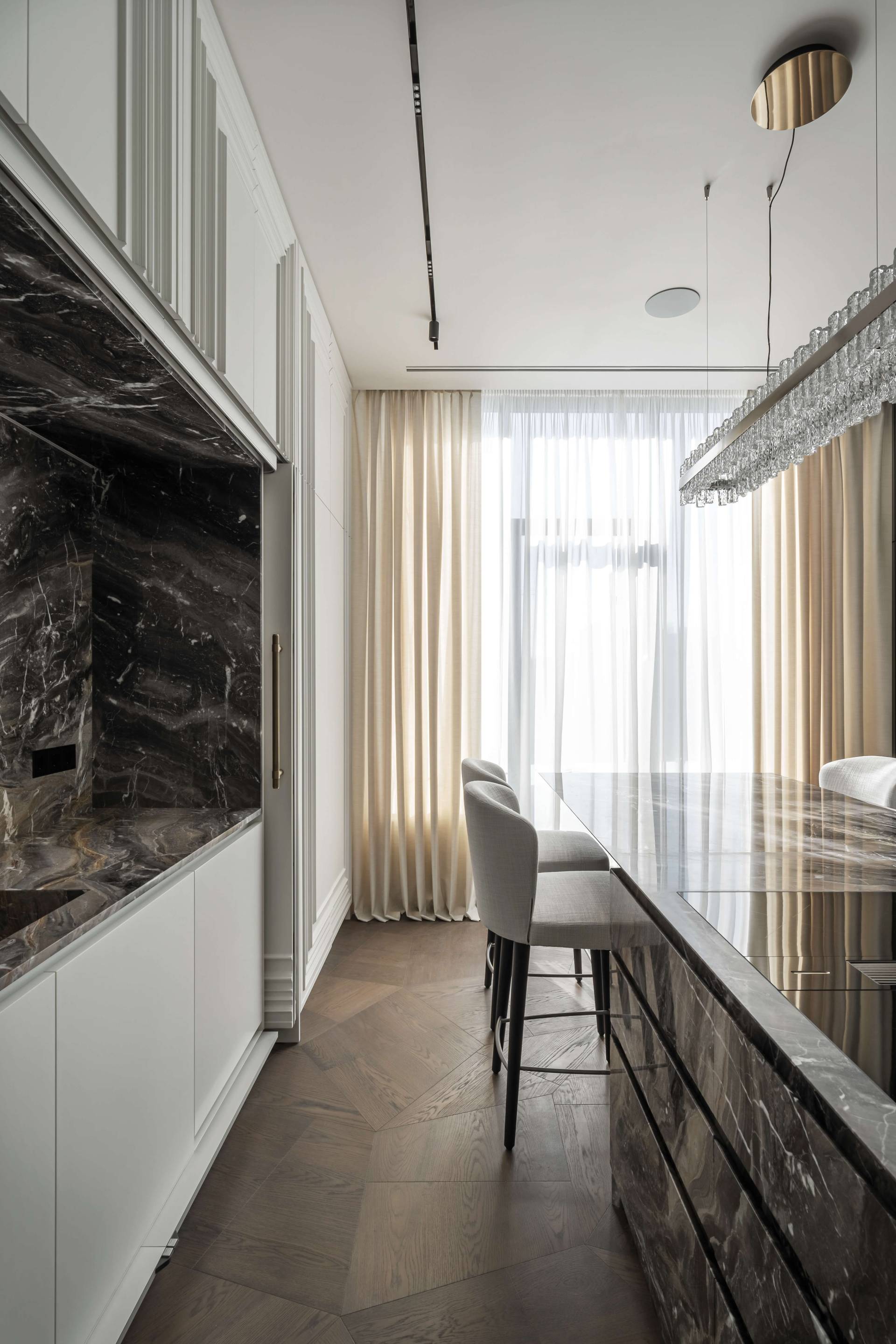 Carved into a toned mirror panel with dividing brass profiles, a TV functions as an art object, and an accent element.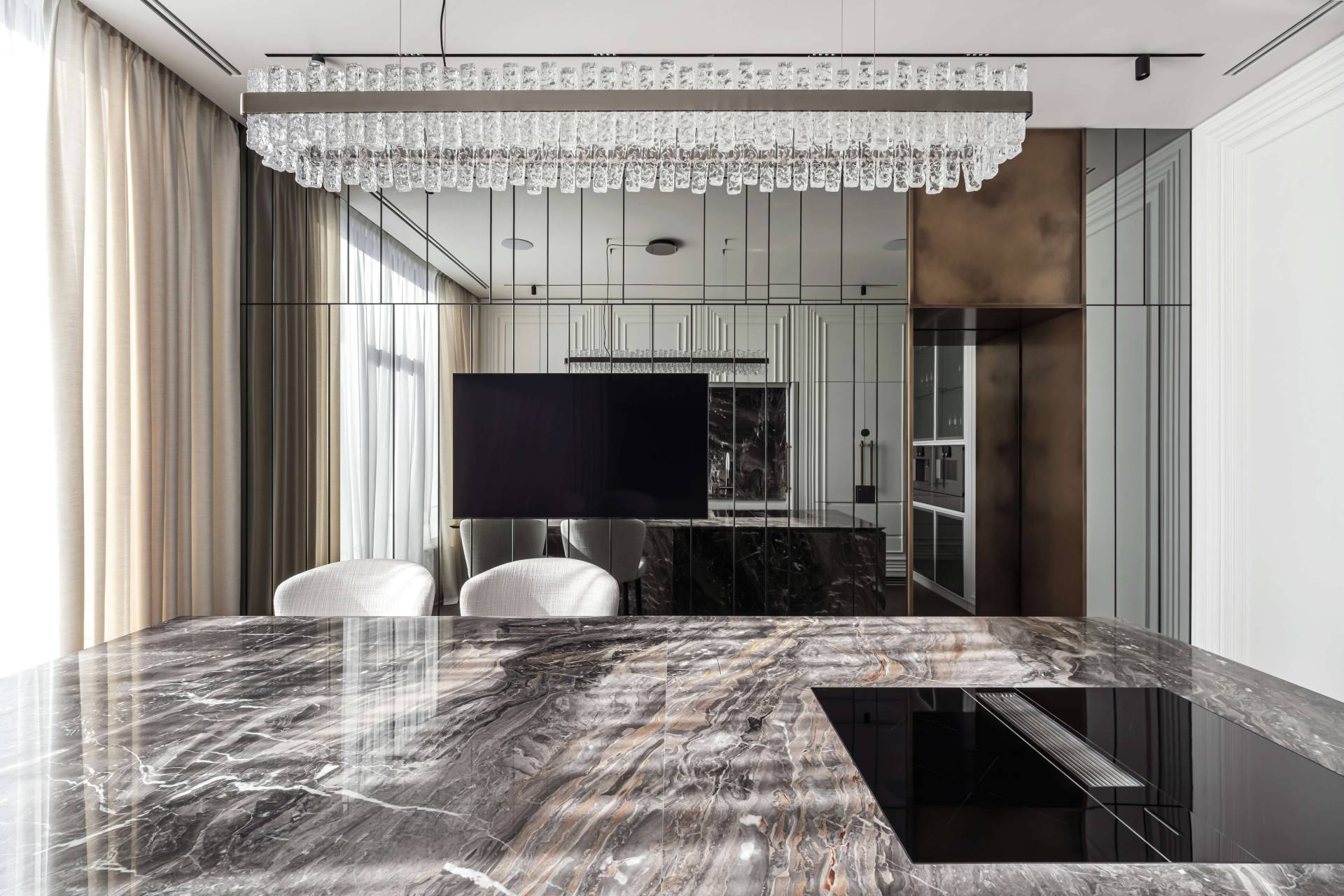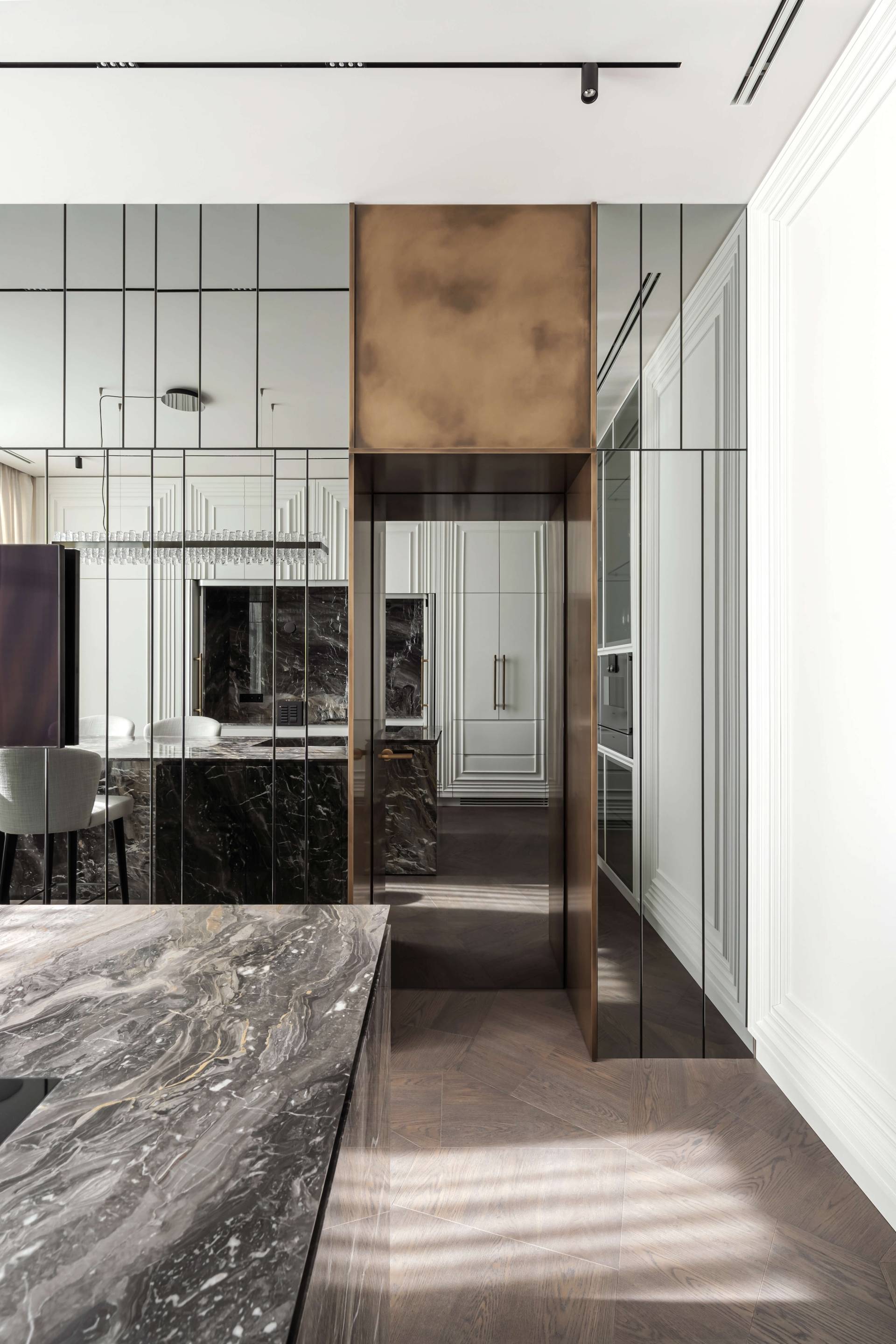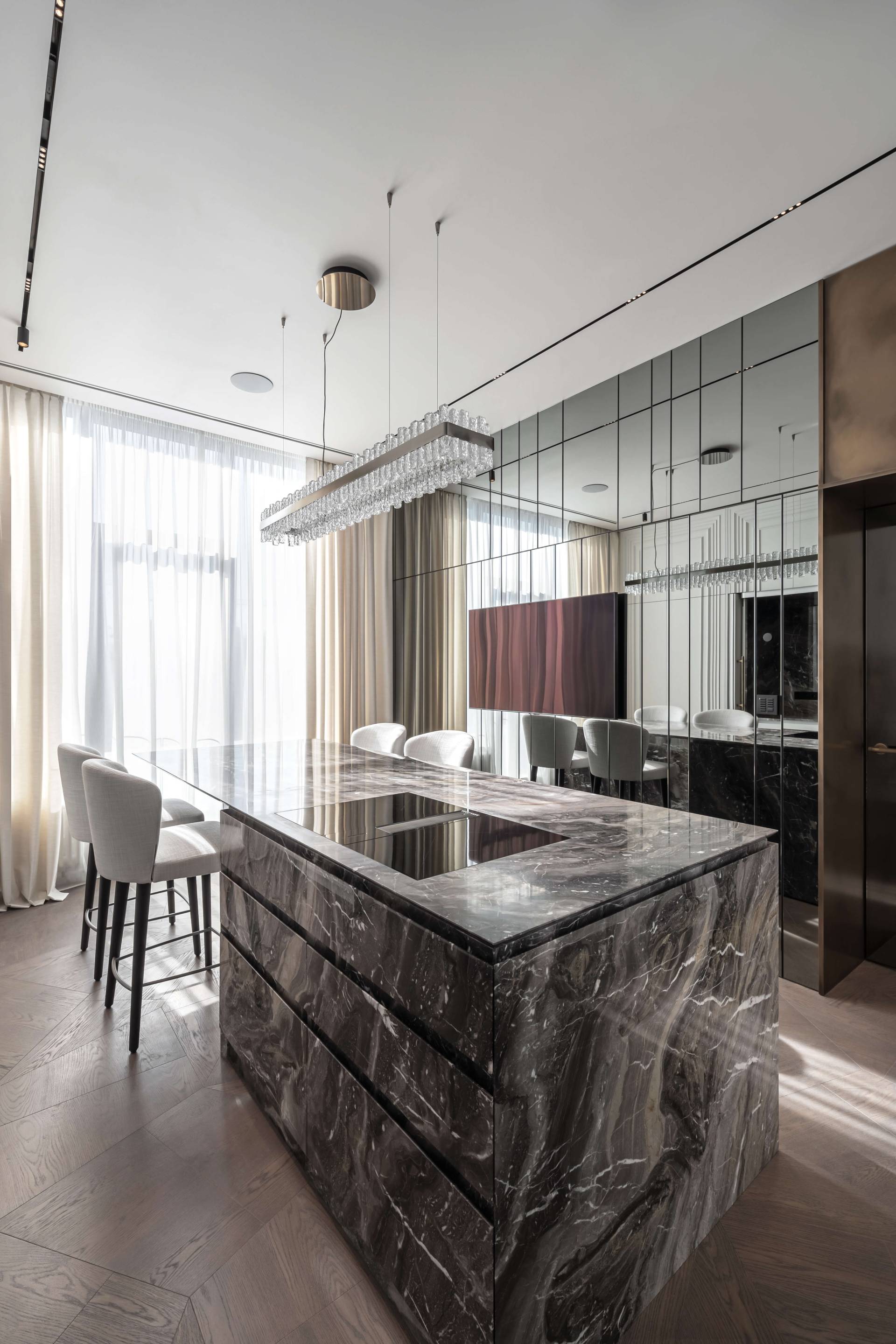 This dining zone was designed for the hosts to enjoy their meals. The furniture of classical forms with trendy upholstering adds to that mood.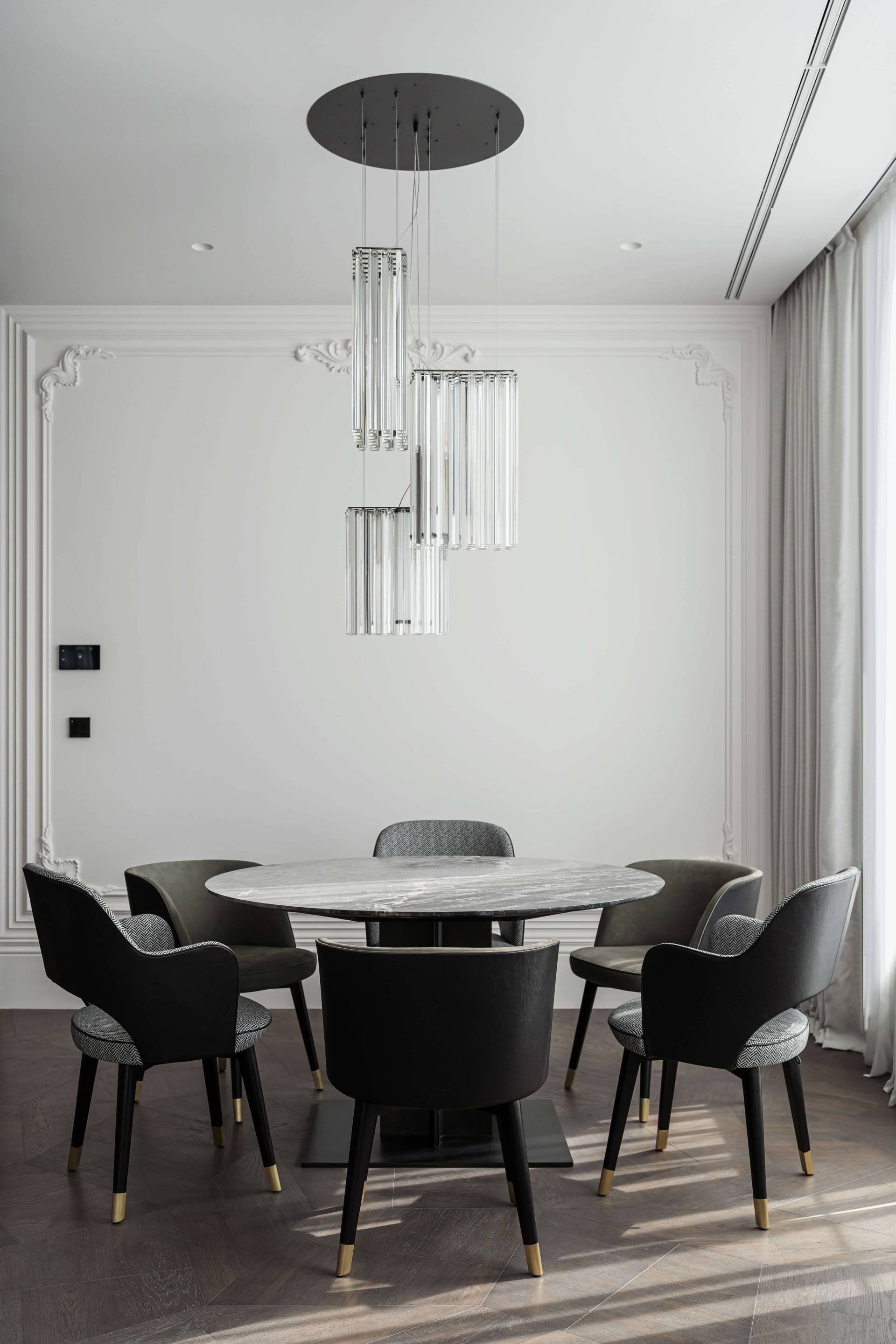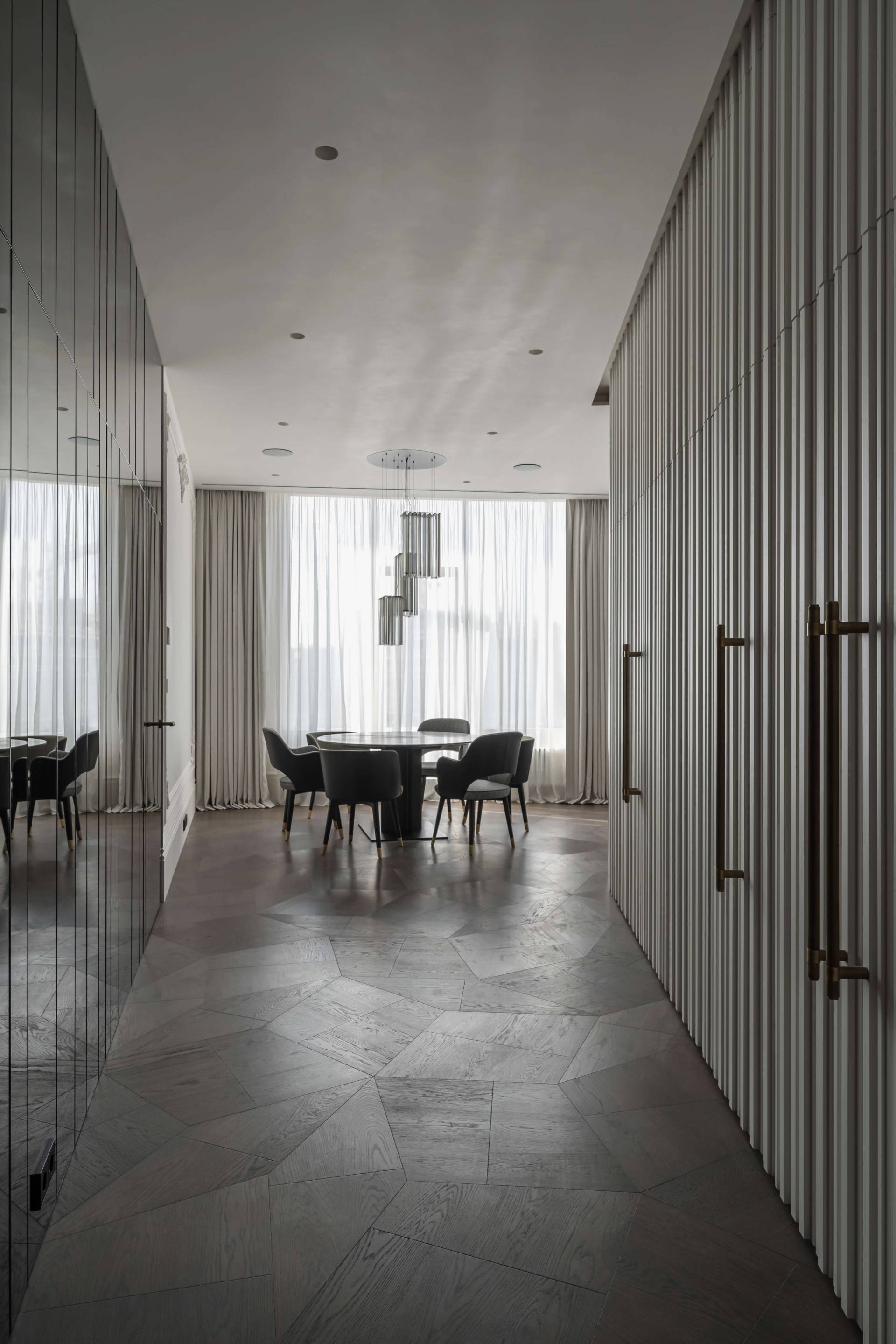 Textured 3D panels and classical moldings repeat the waviness of the marble sink, thus creating a harmonious look.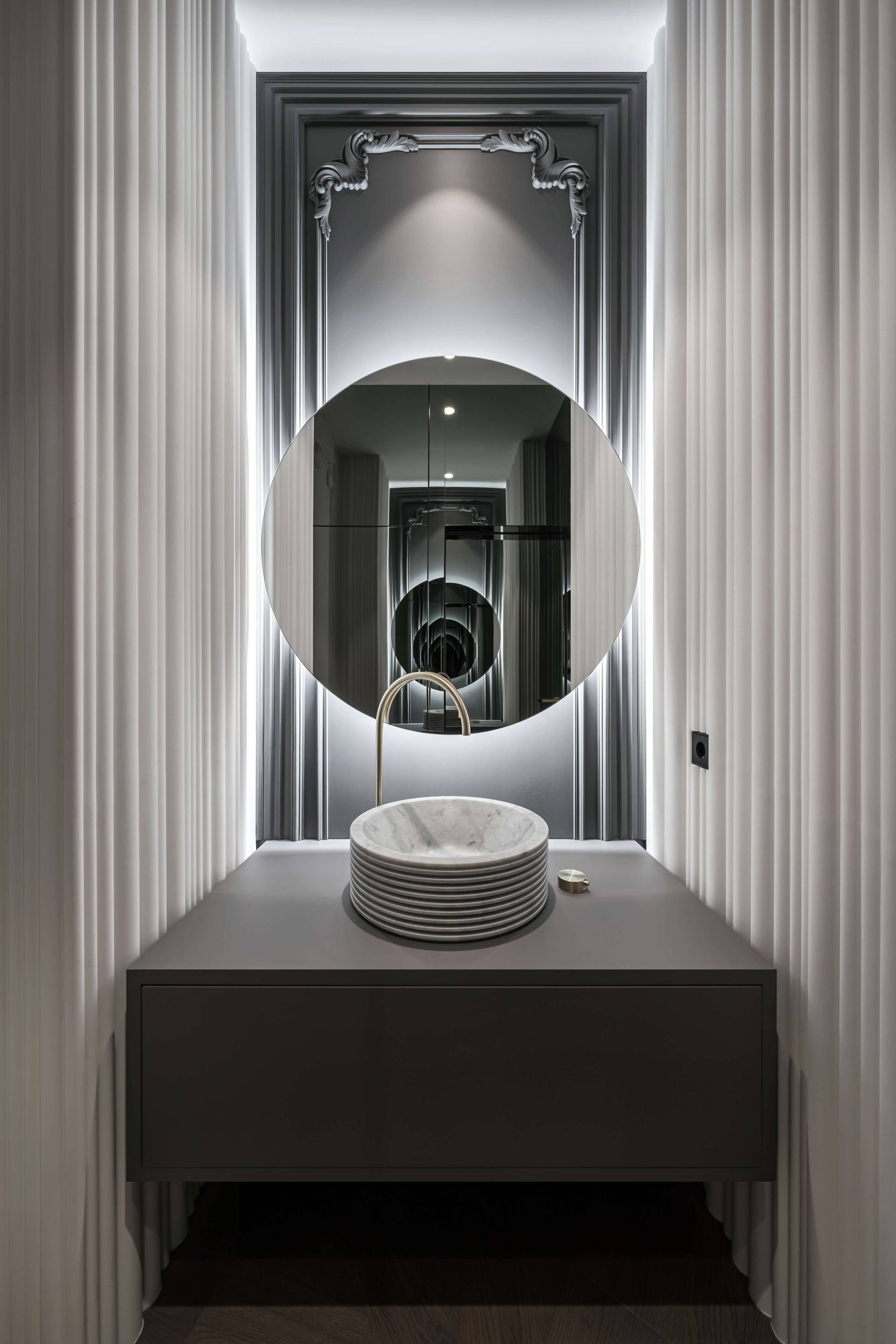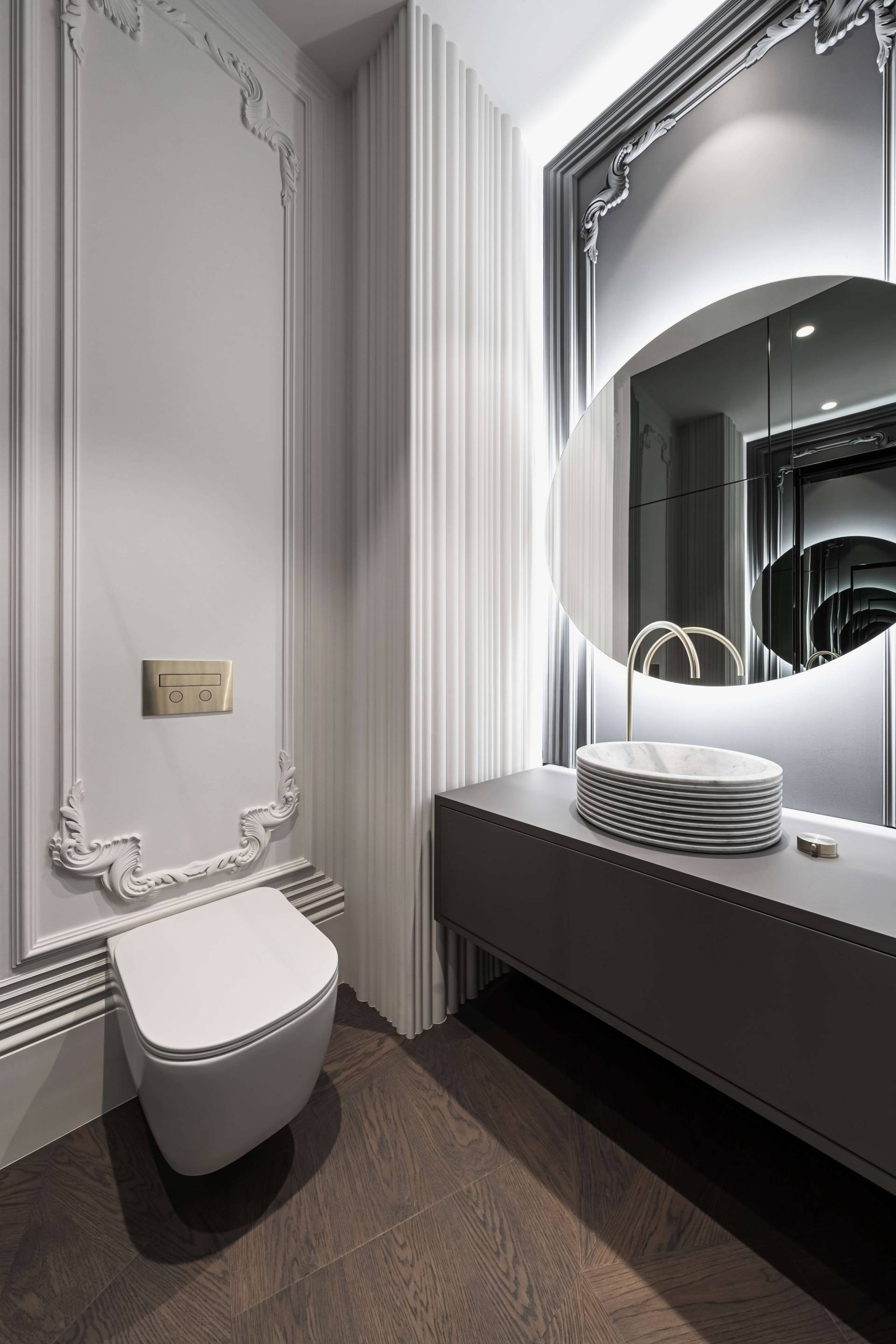 Why place extra furniture pieces if you can design them as a part of the space? In this entrance group, we used four types of materials to highlight the eclectic style and create a bespoke shoe bench.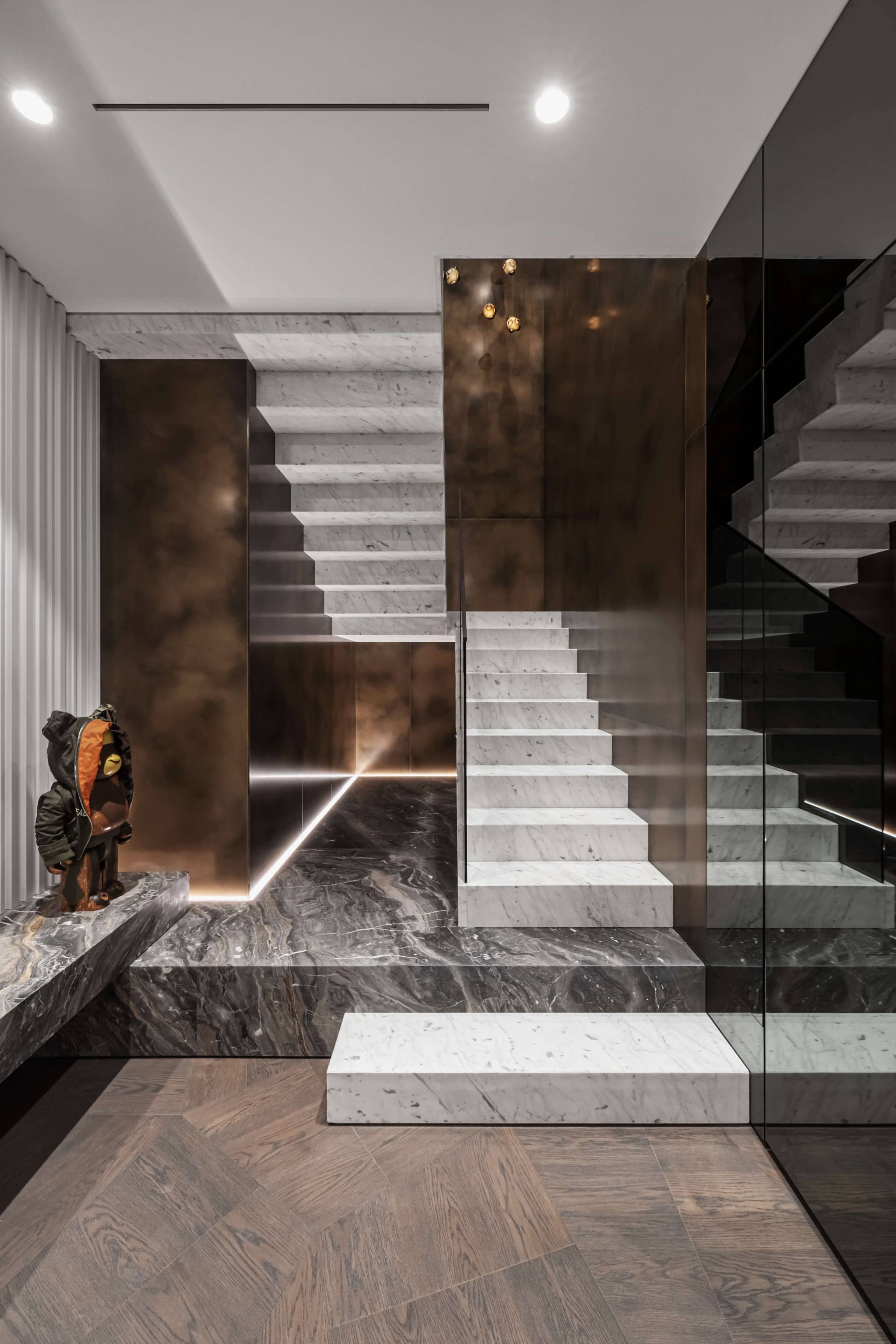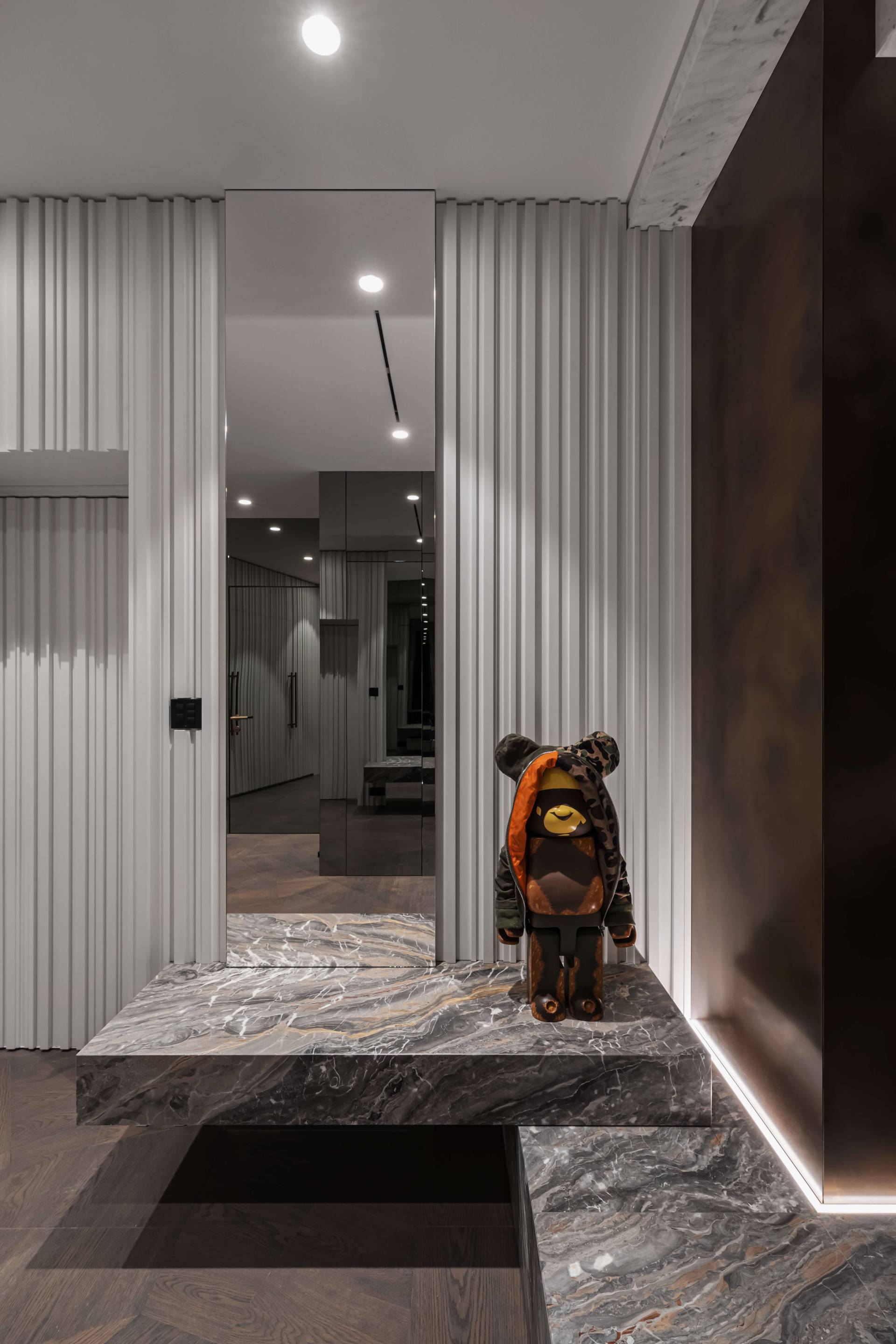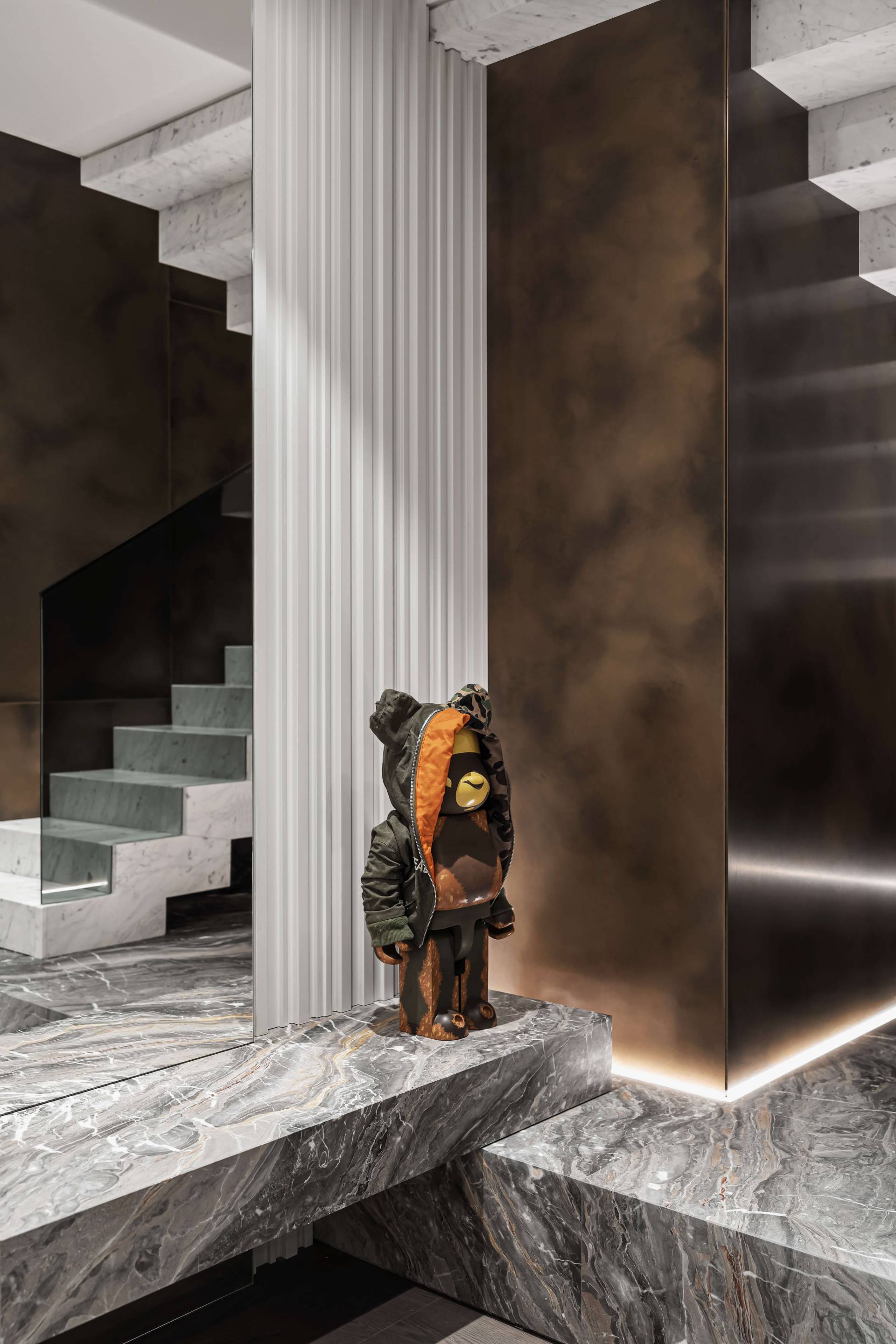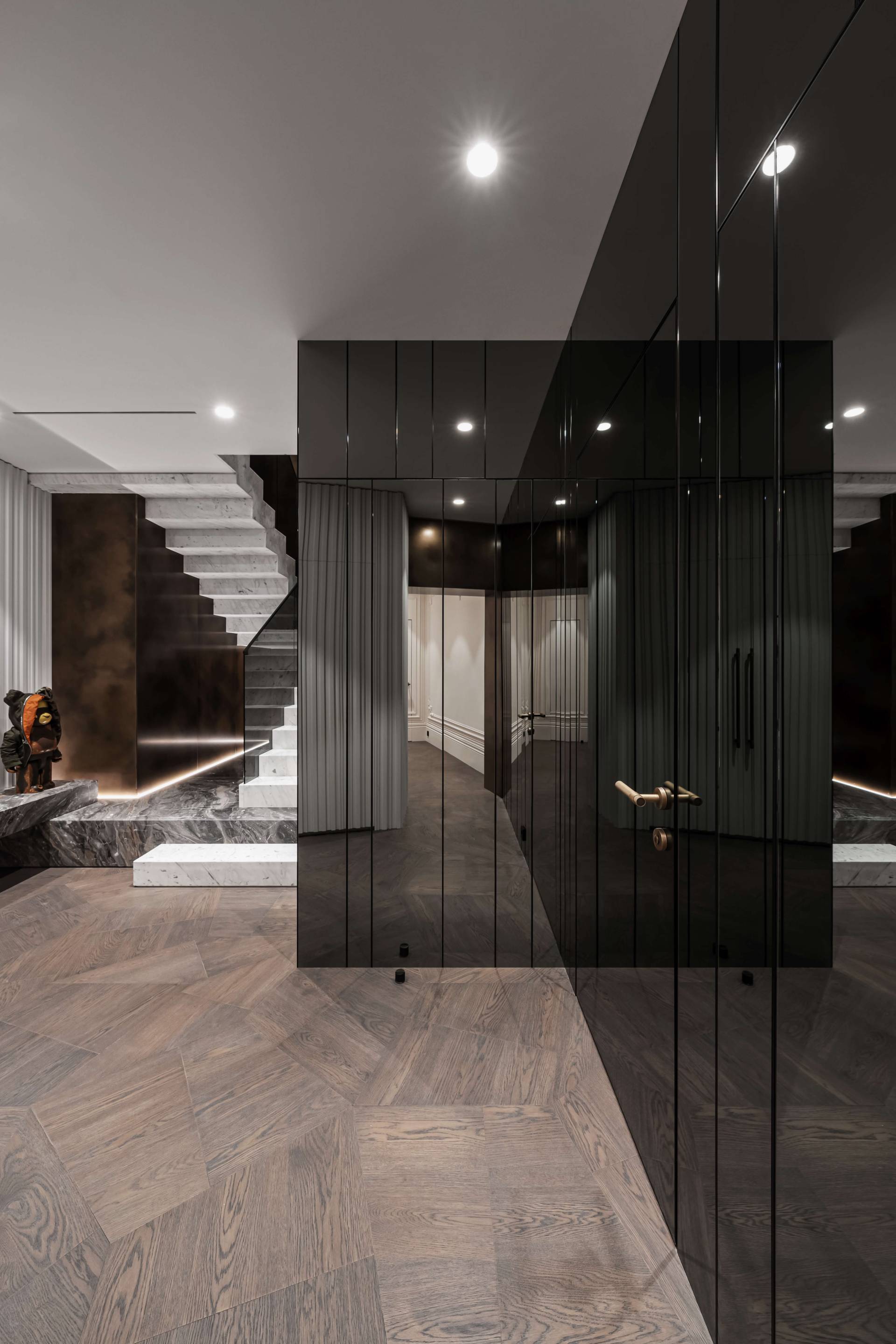 Our staircases are prime examples of how an architectural element can be functional and esthetical. We chose two different designs and various materials to make the style transition between the floors smooth and keep the decoration minimal.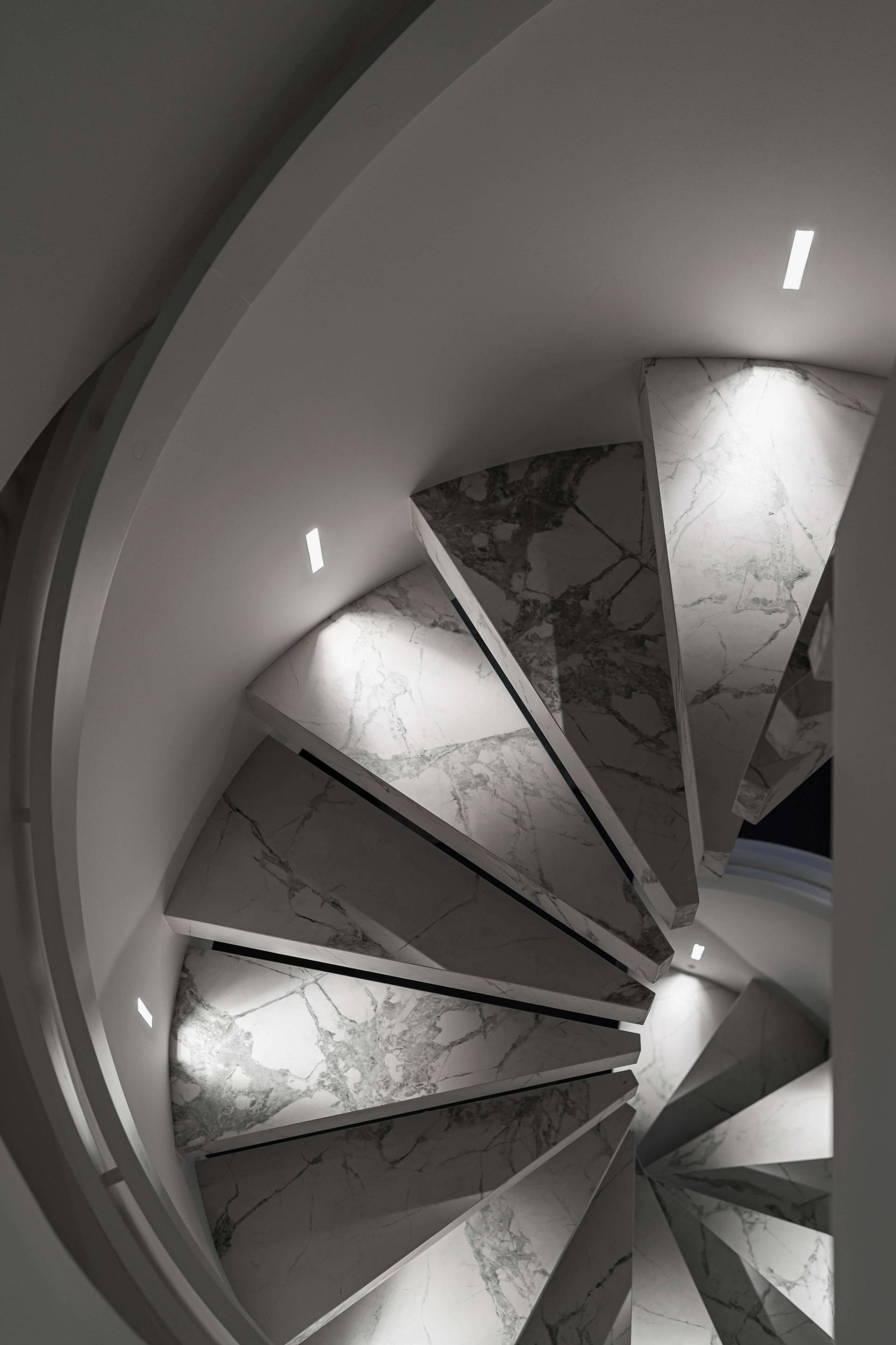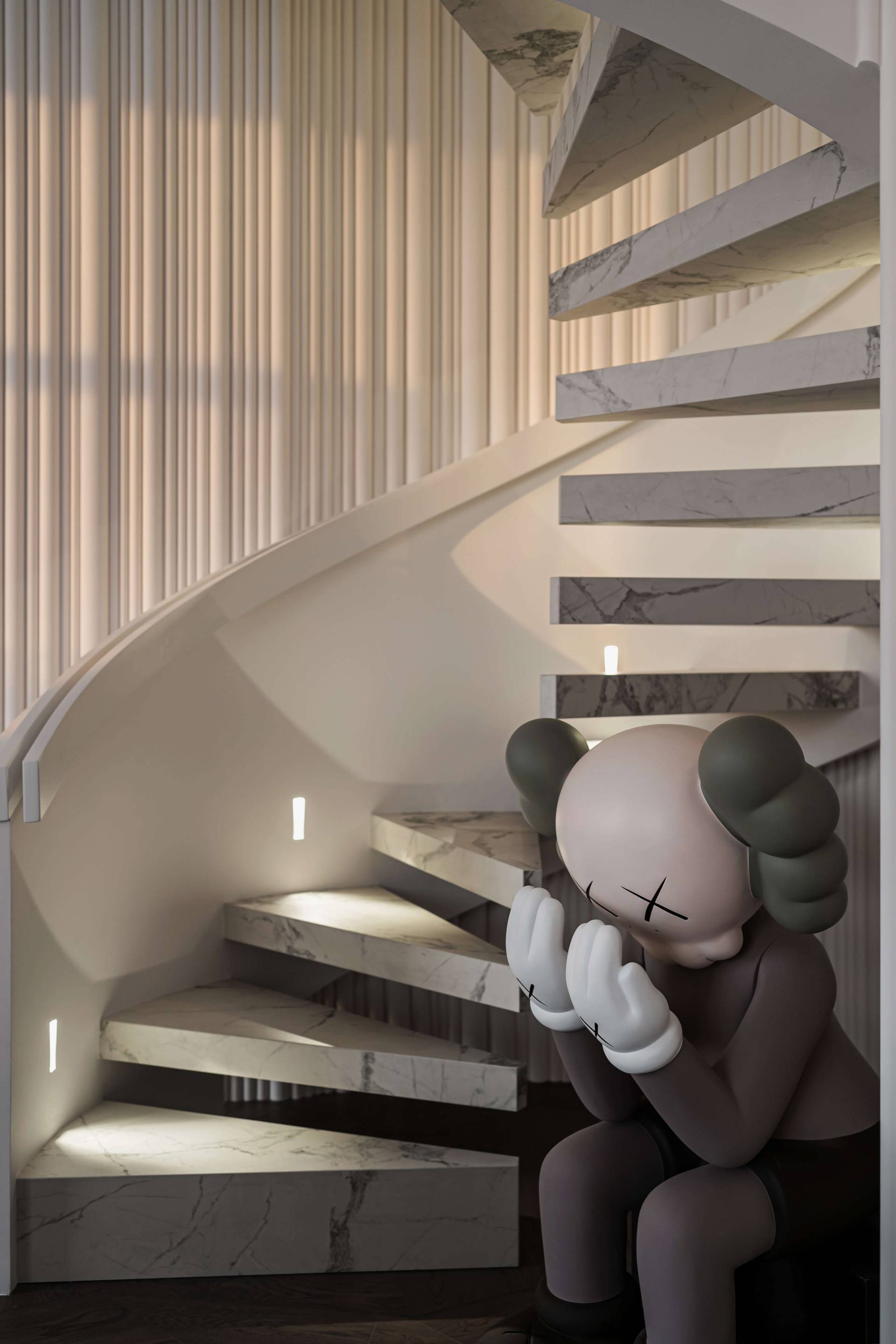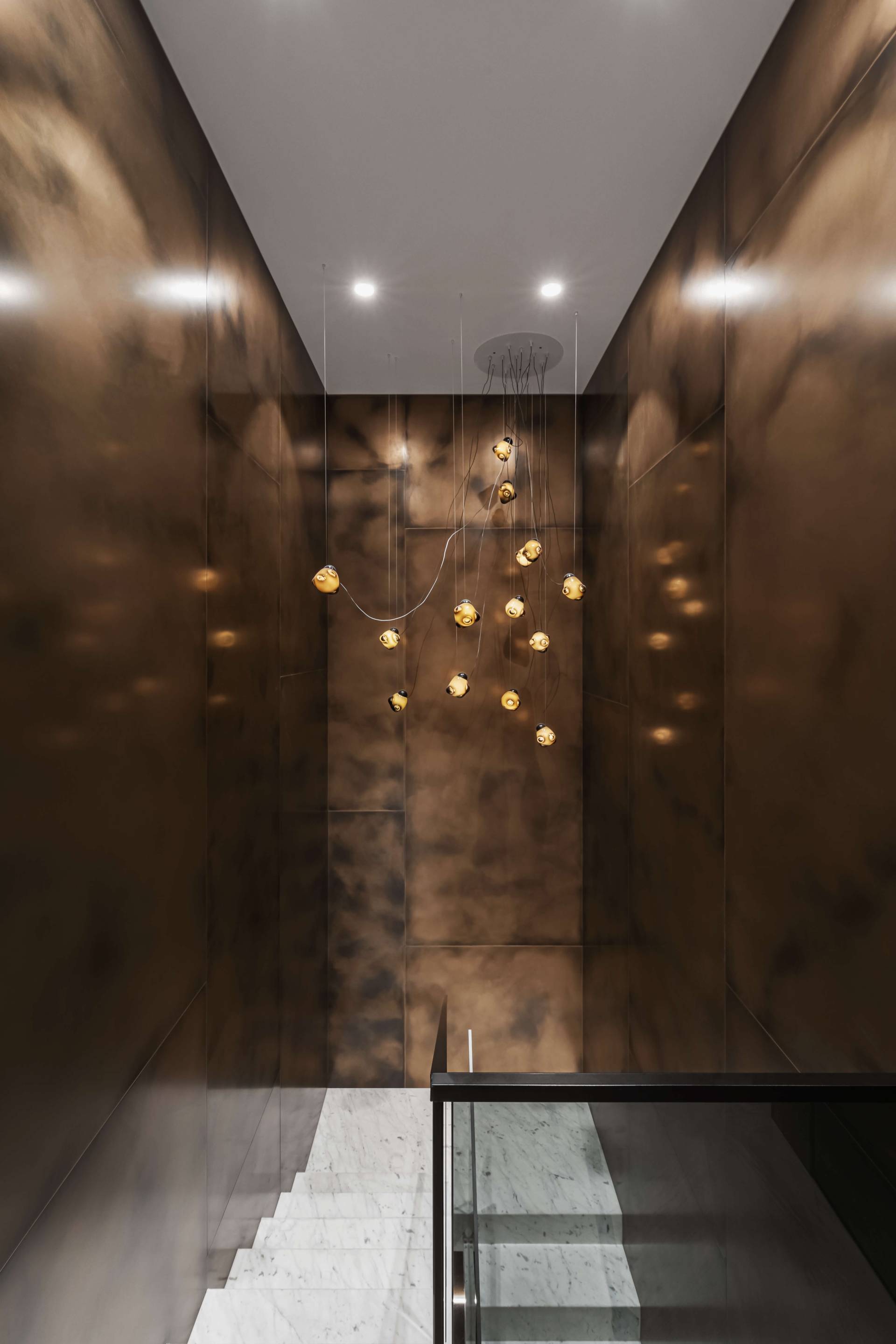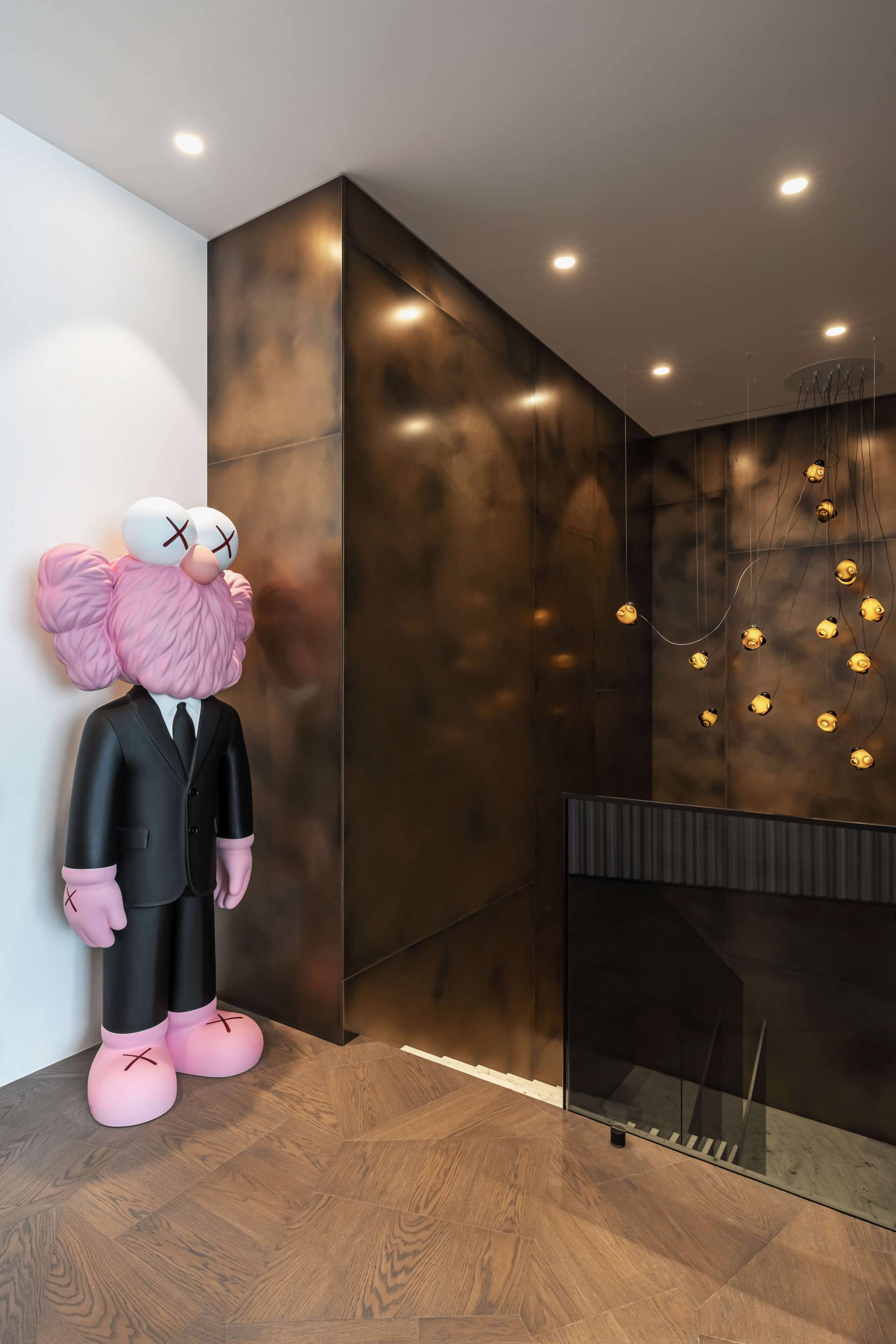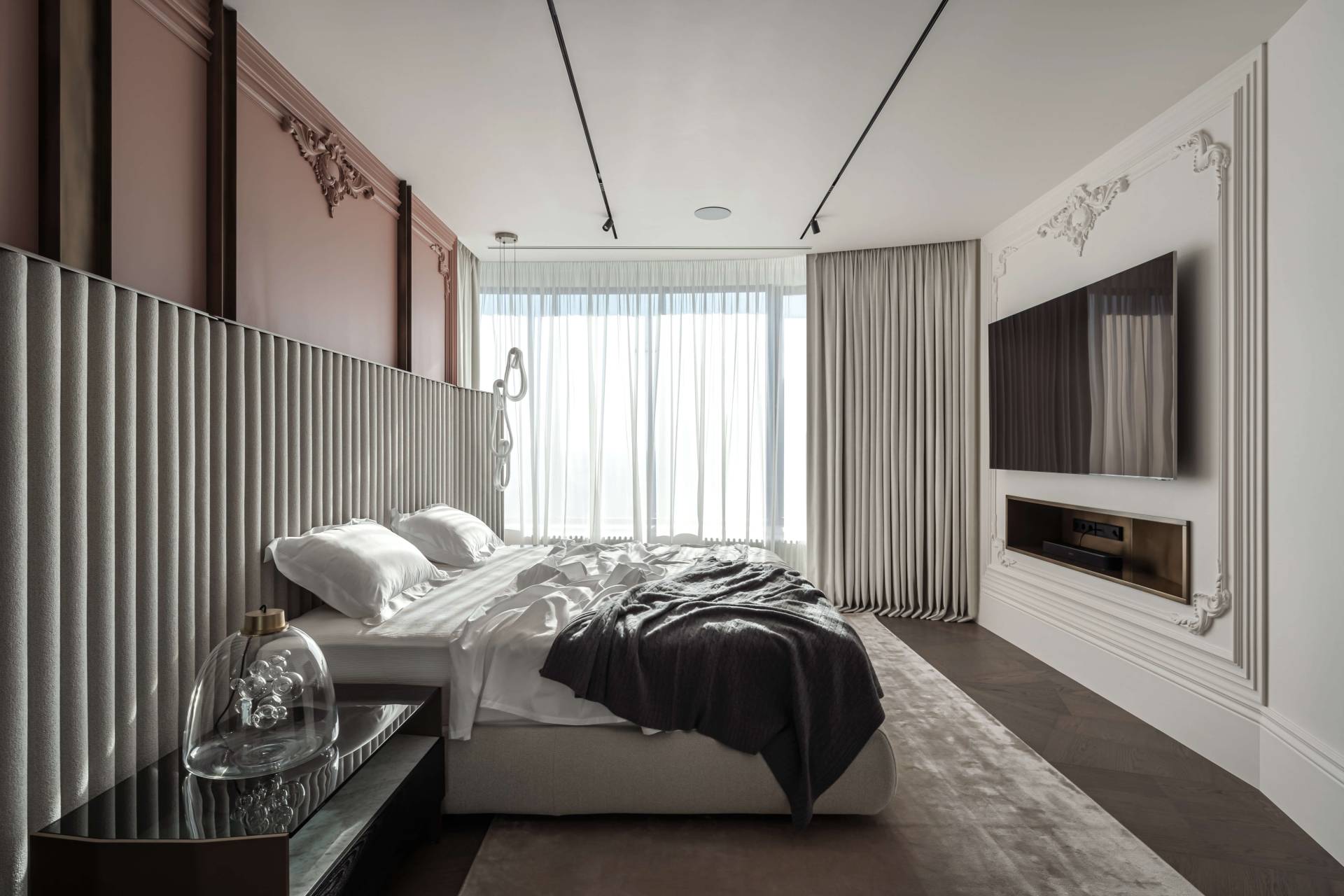 The classical-contemporary duo is most visible in the bedroom where we used classical wall decor elements and modern furniture. We also came up with layering different textures of wall decor and adding color accents to reimagine the standards.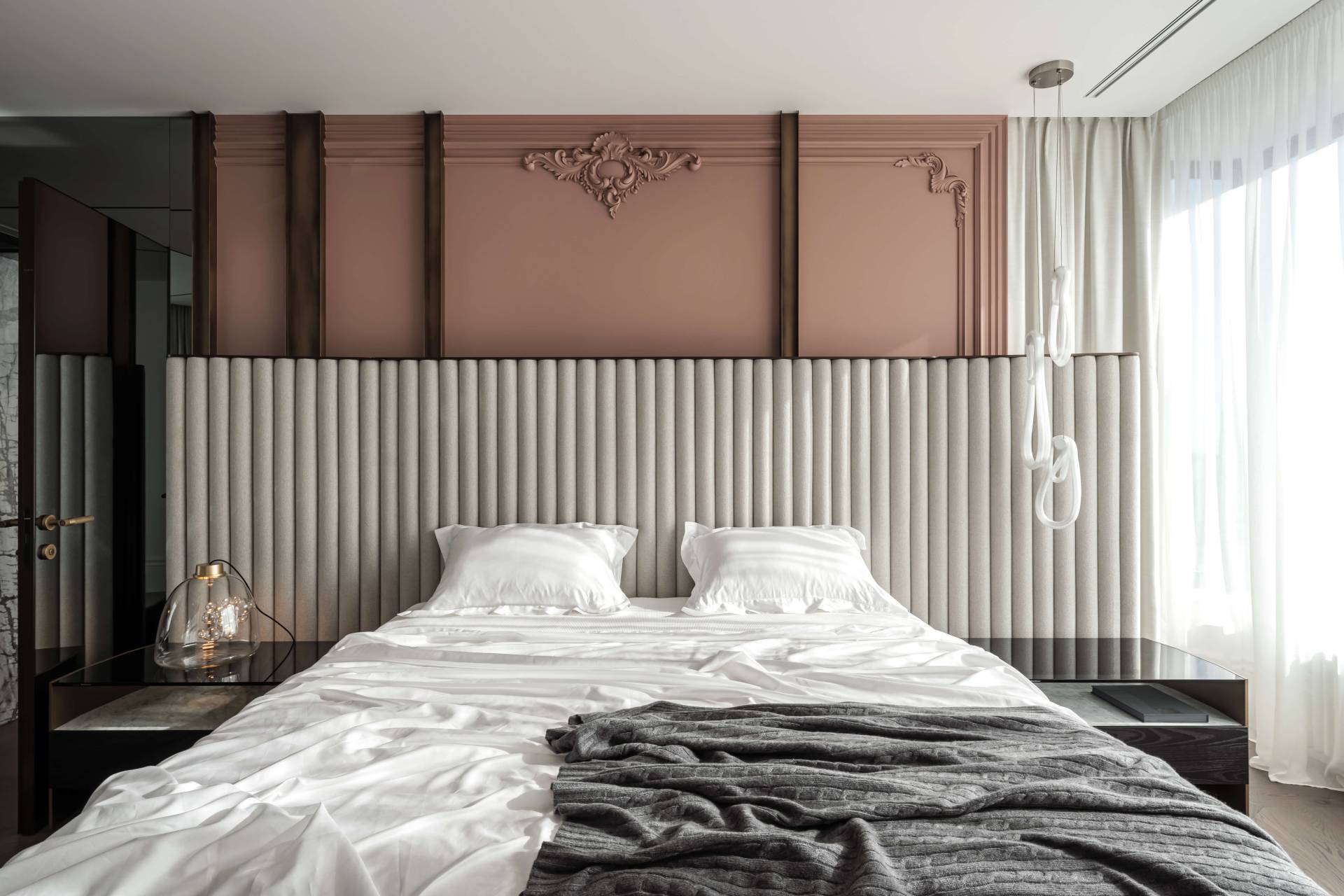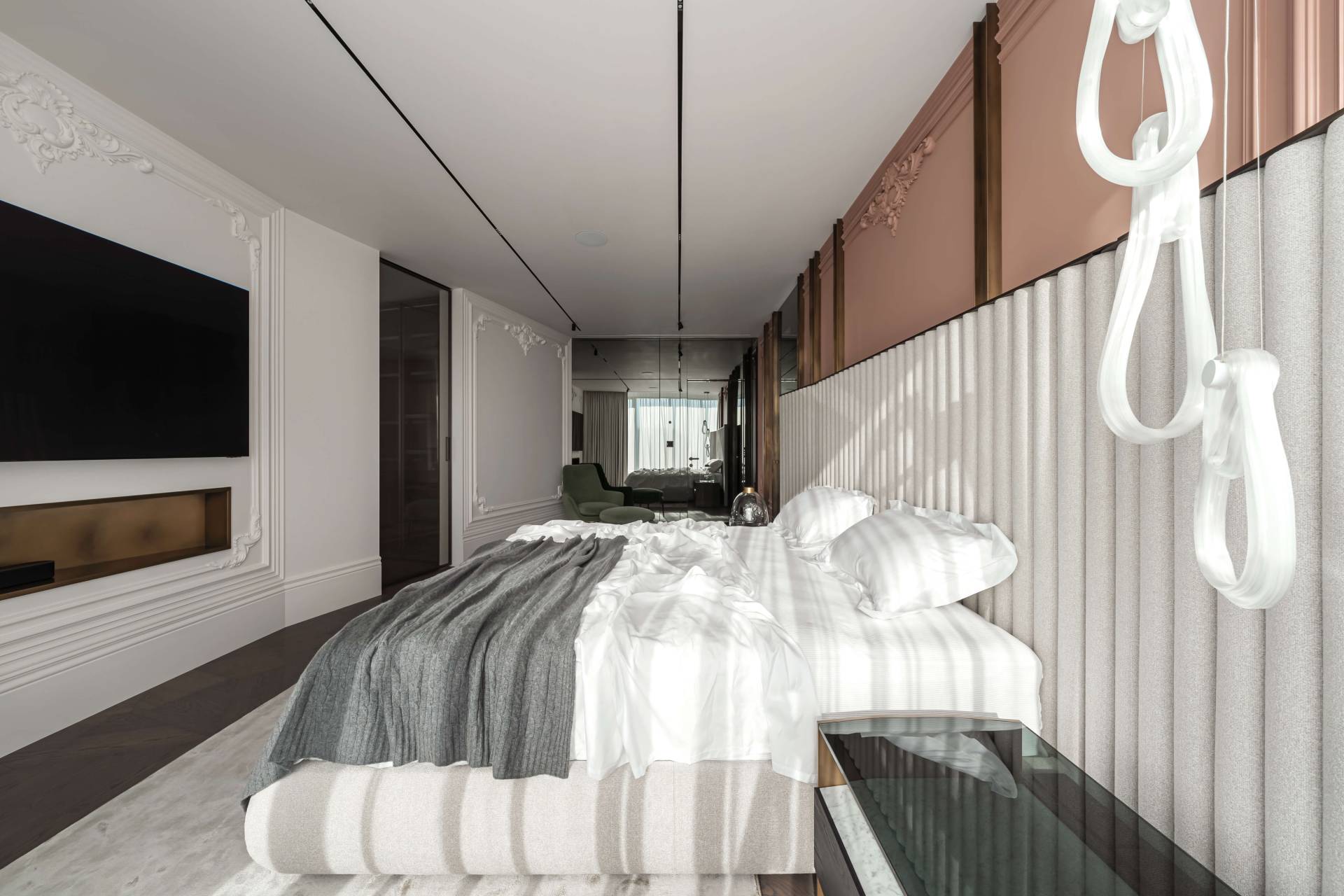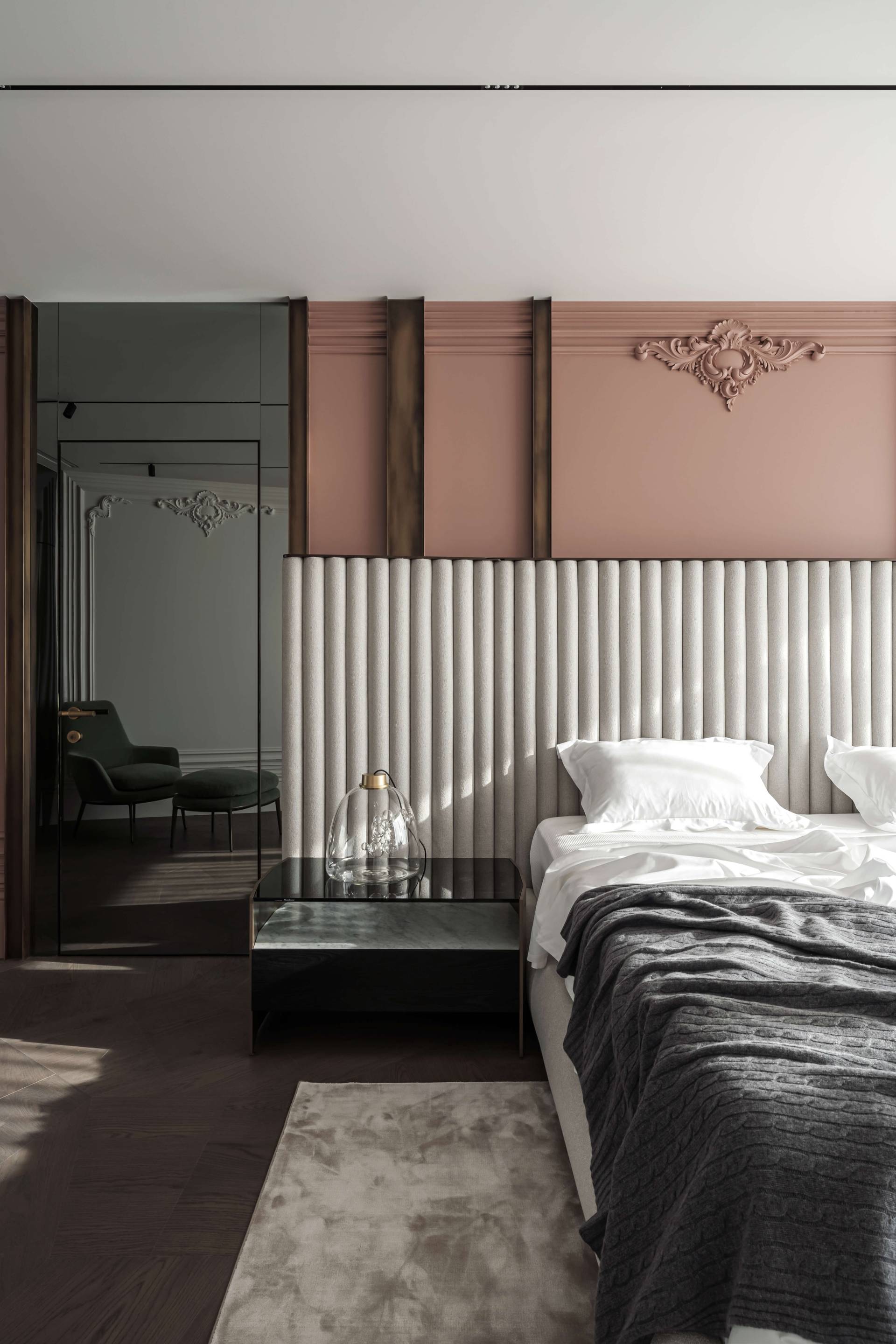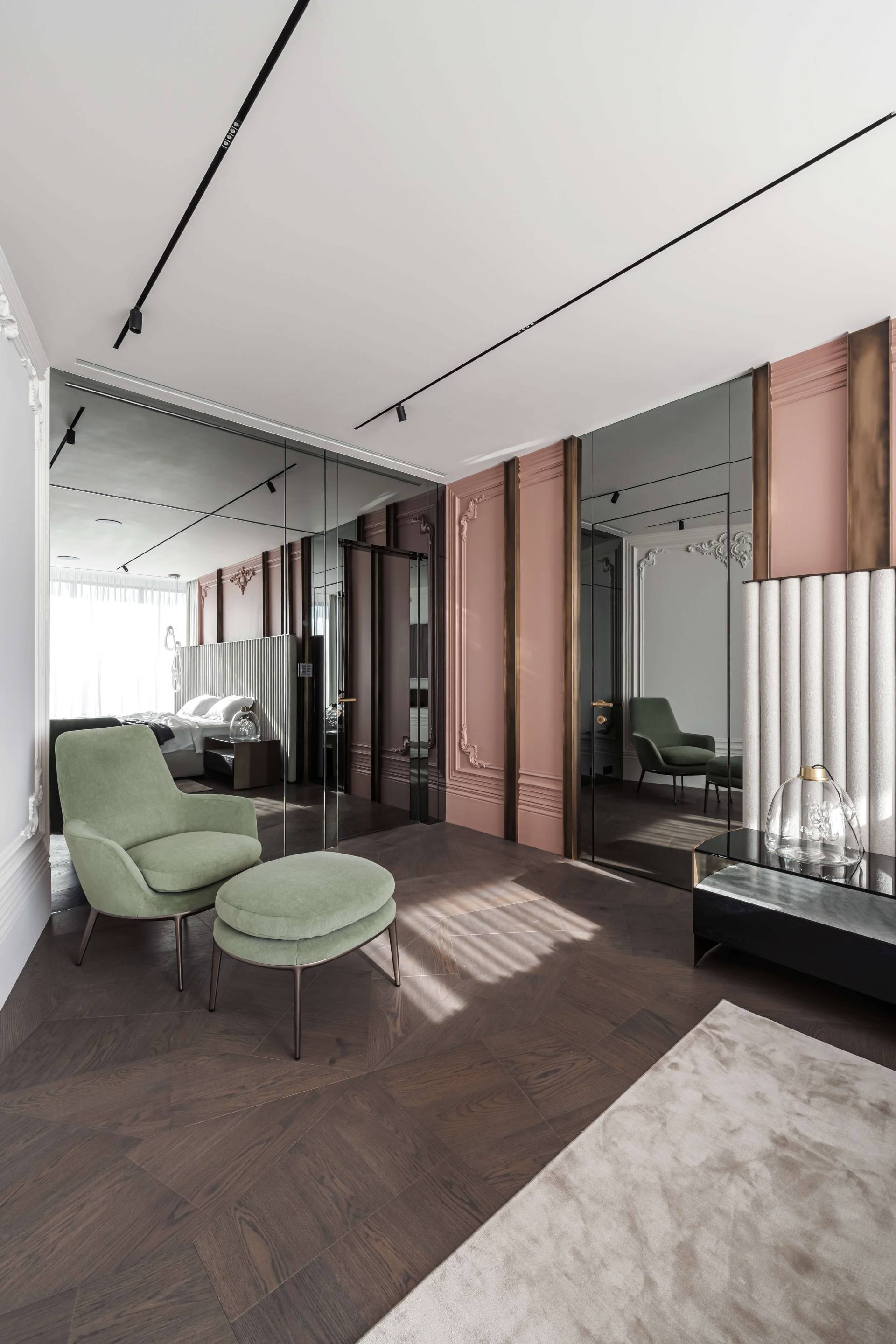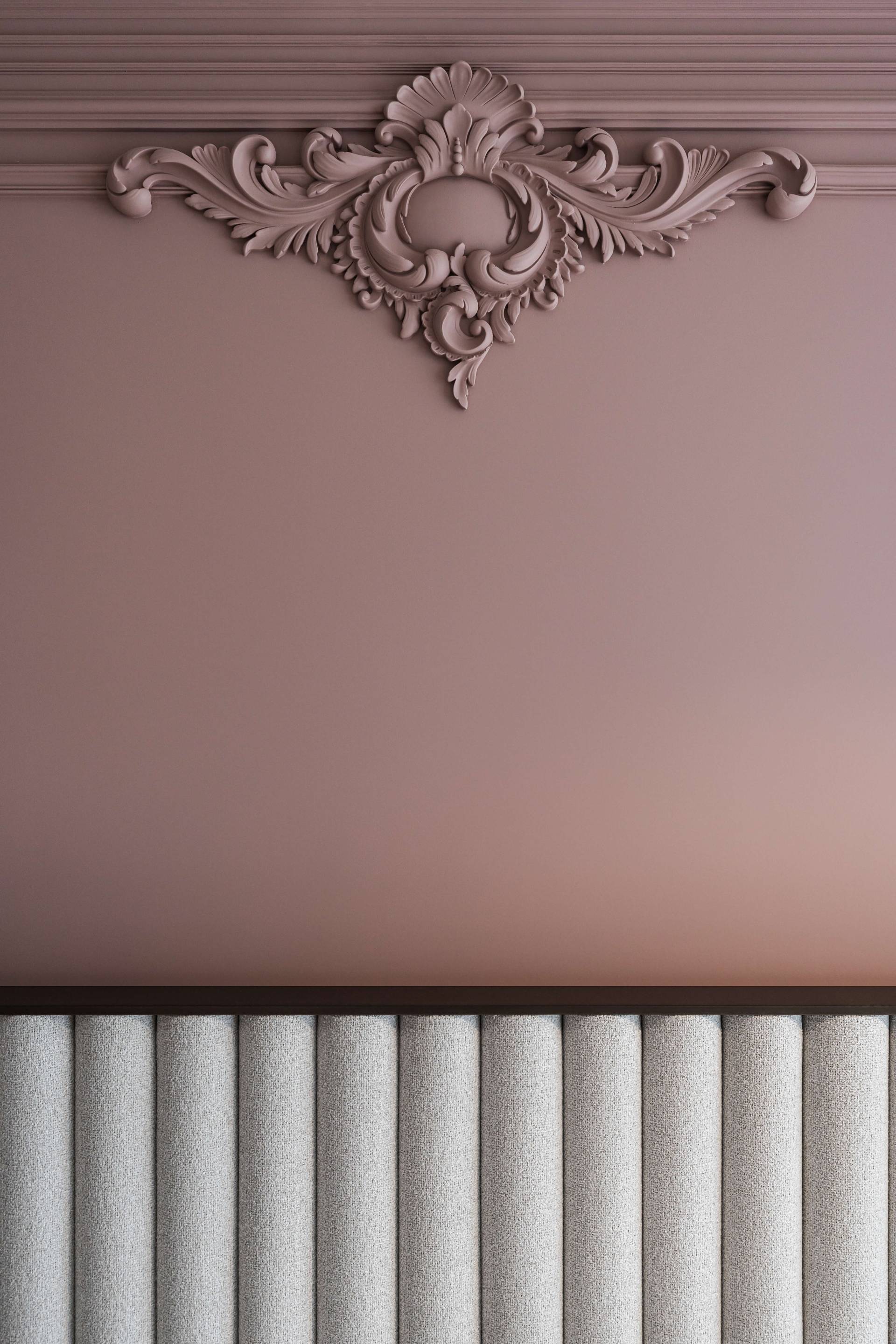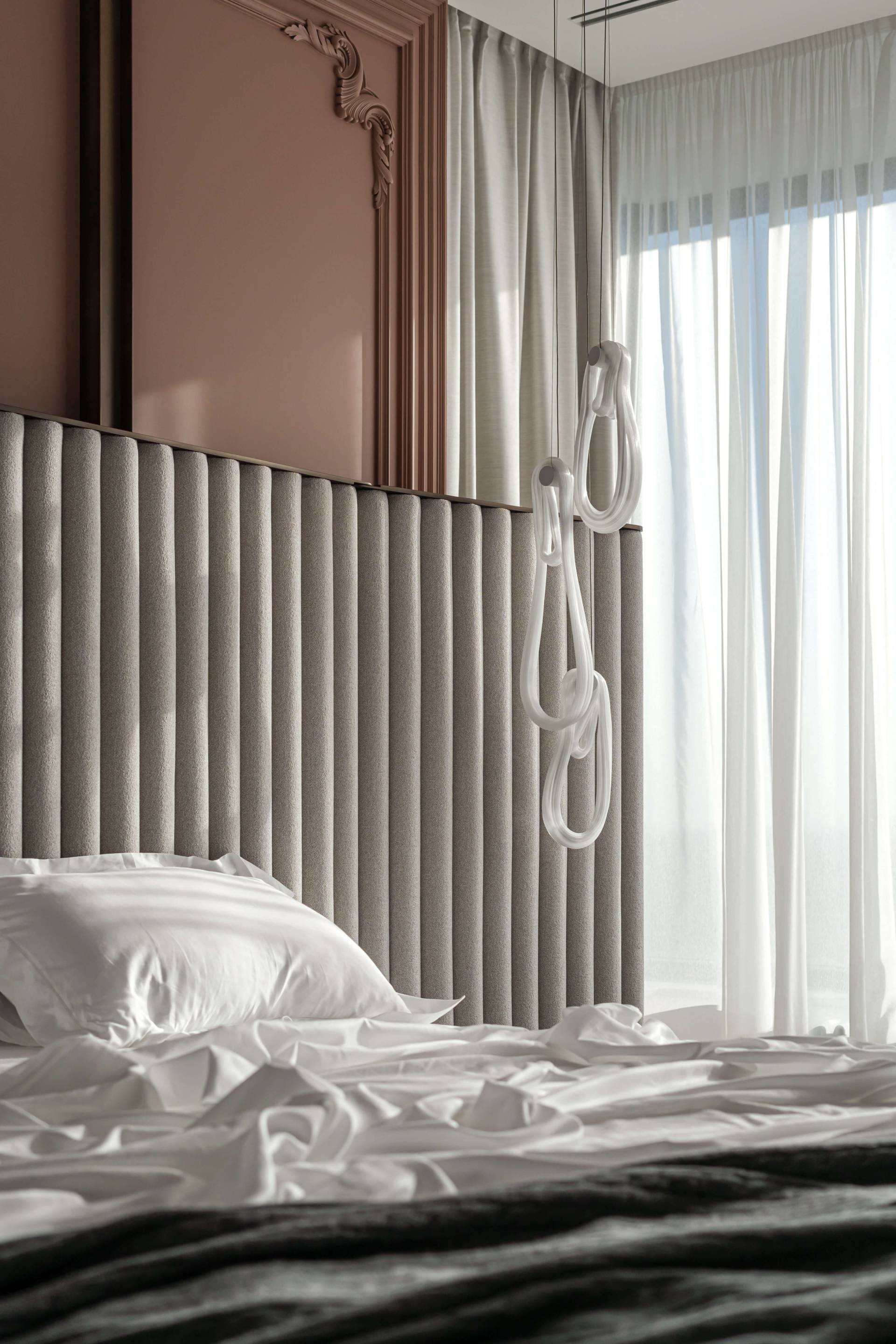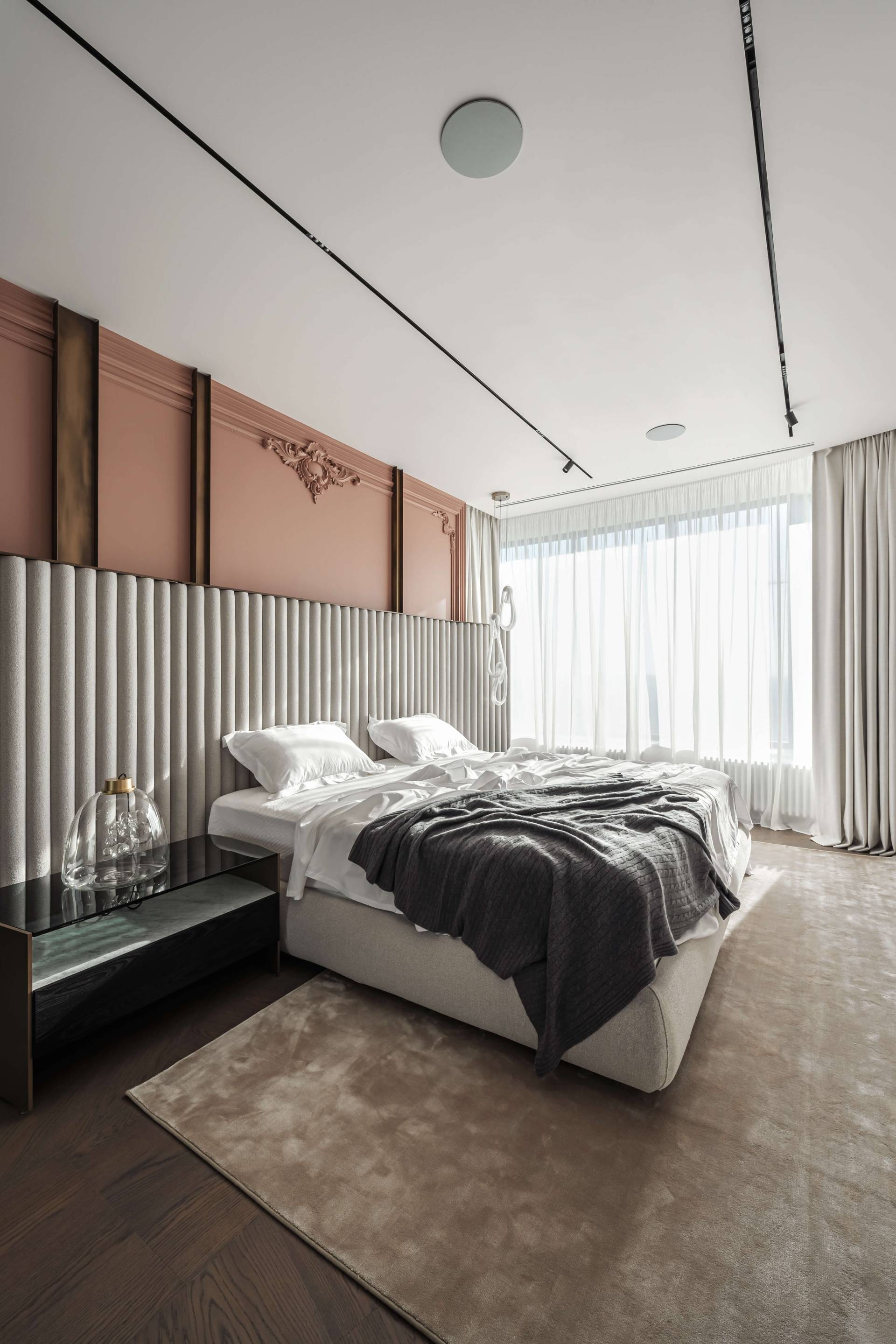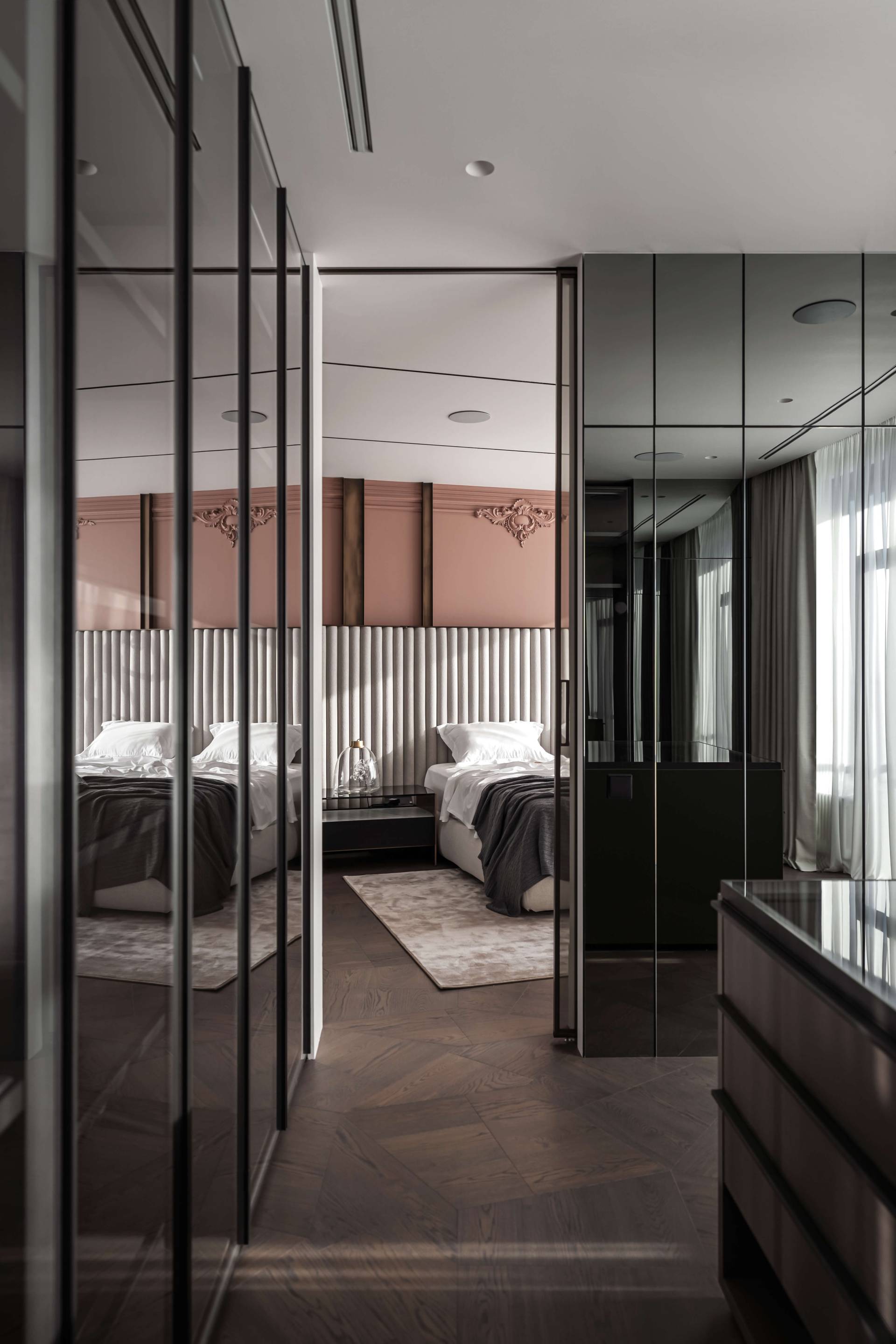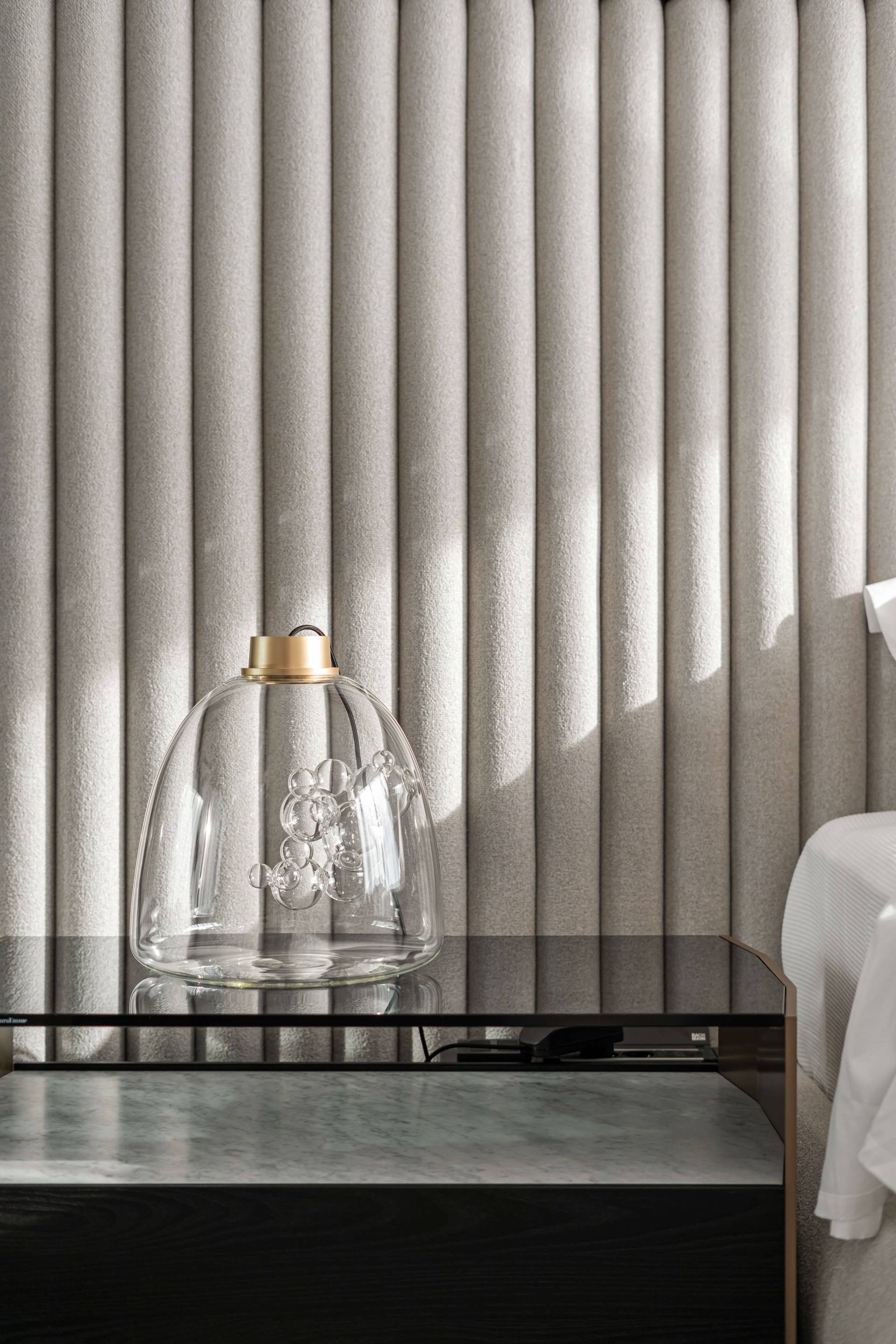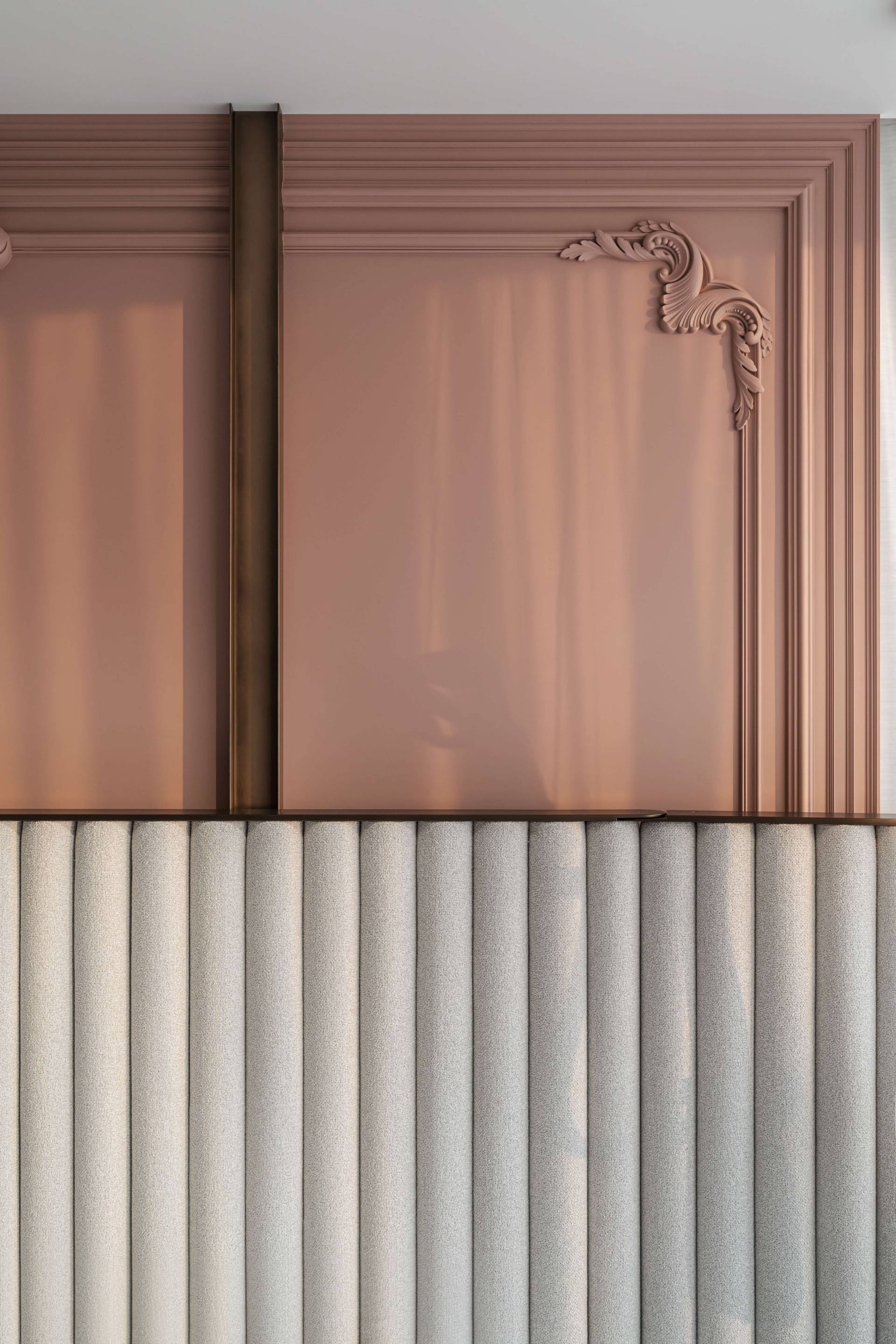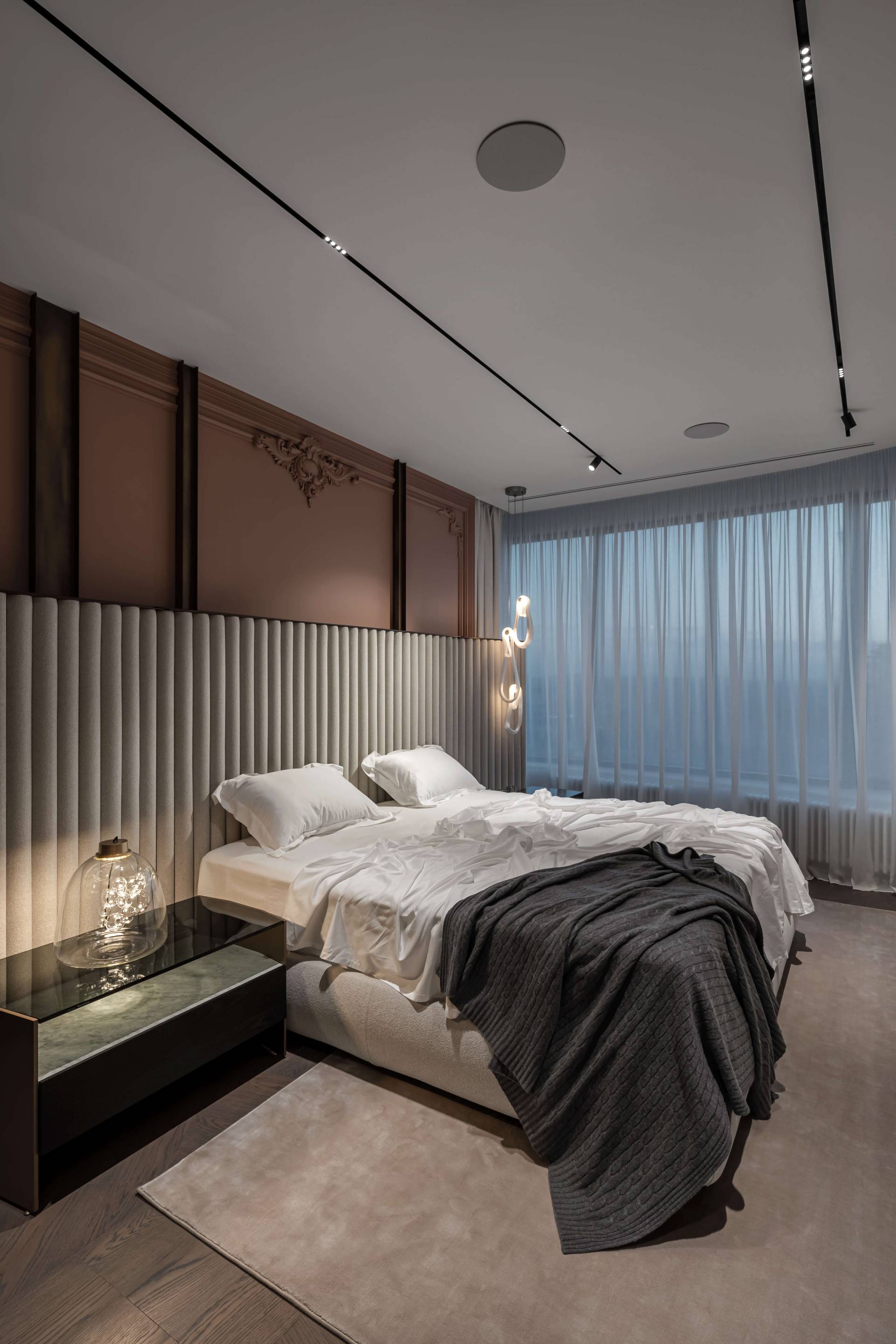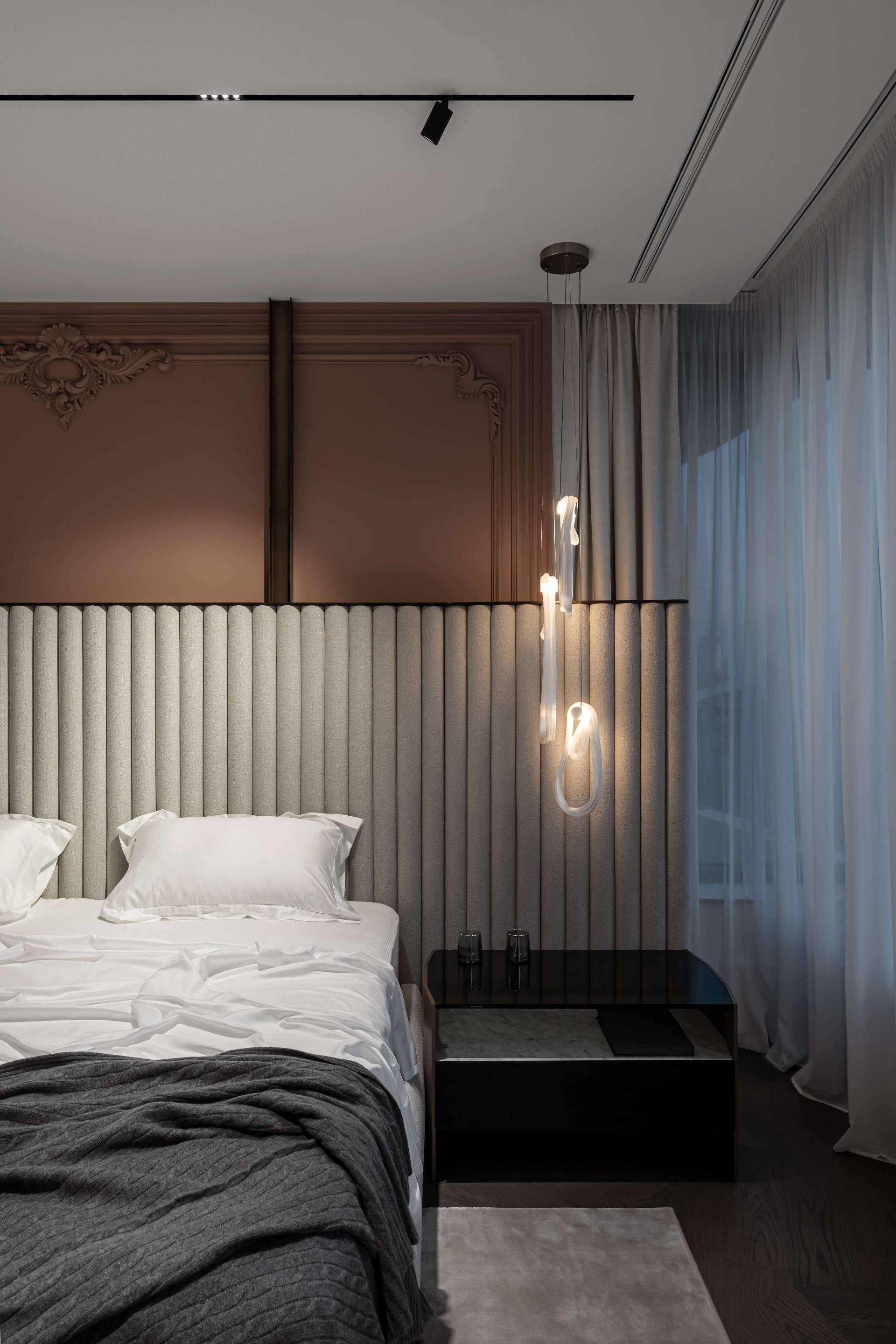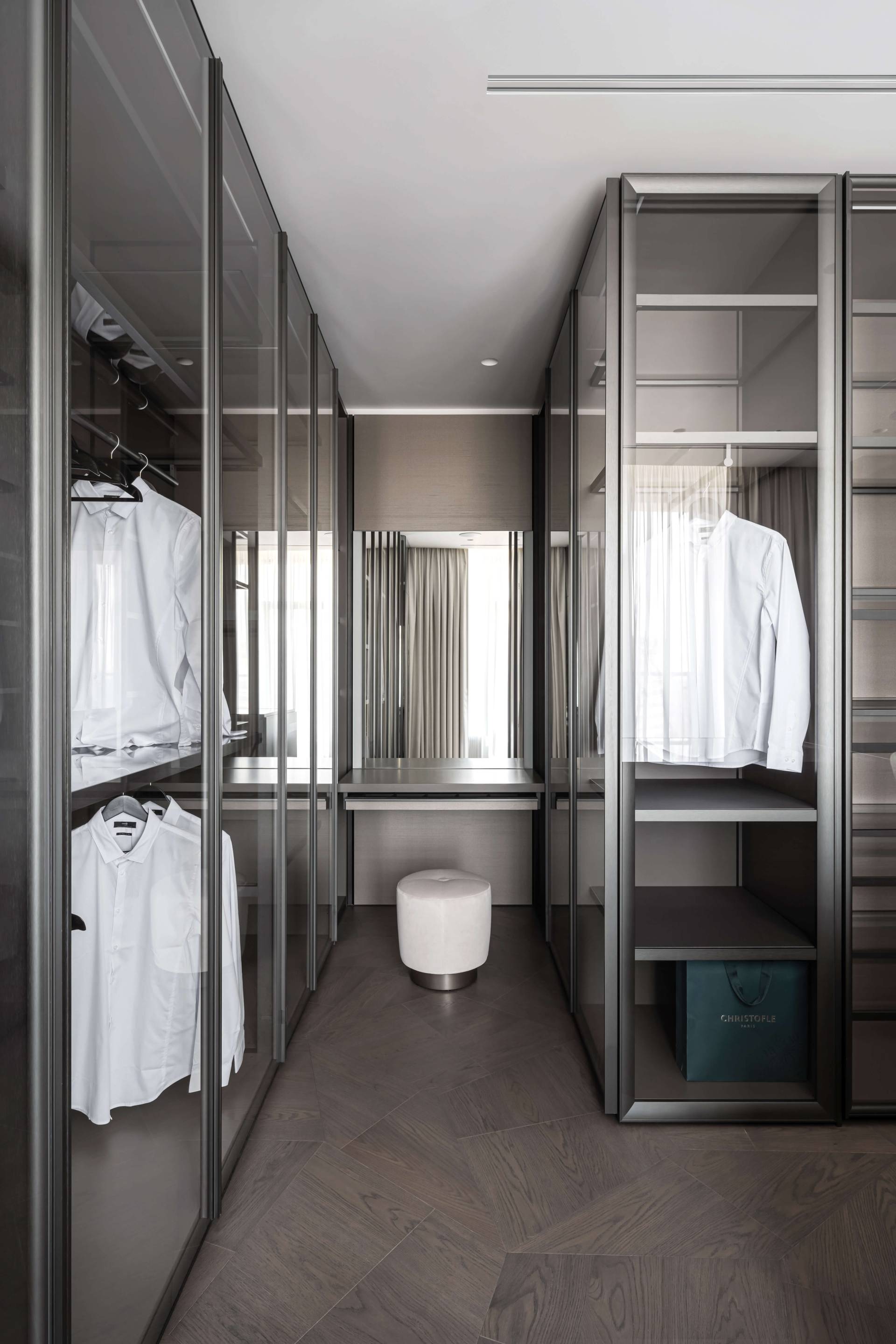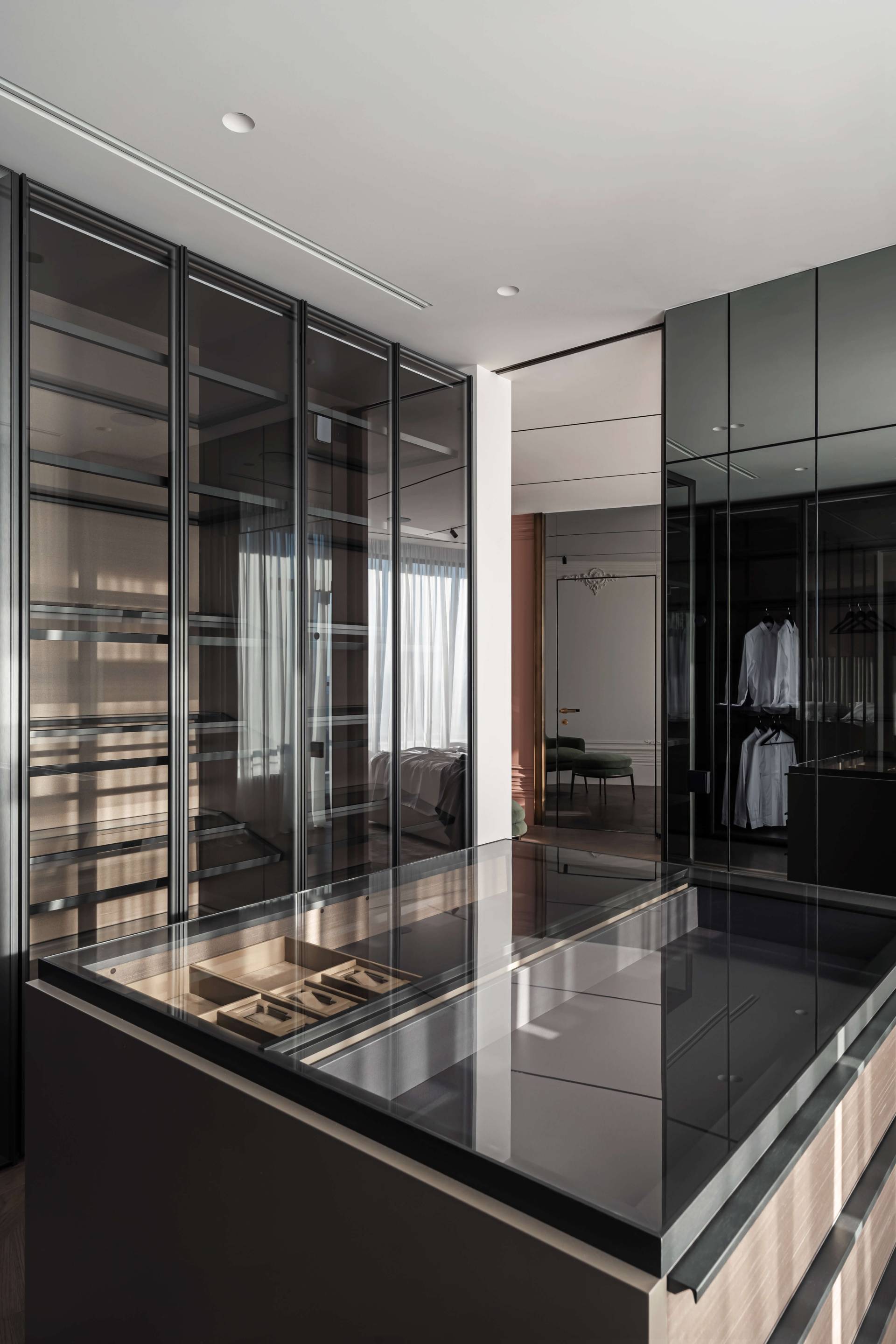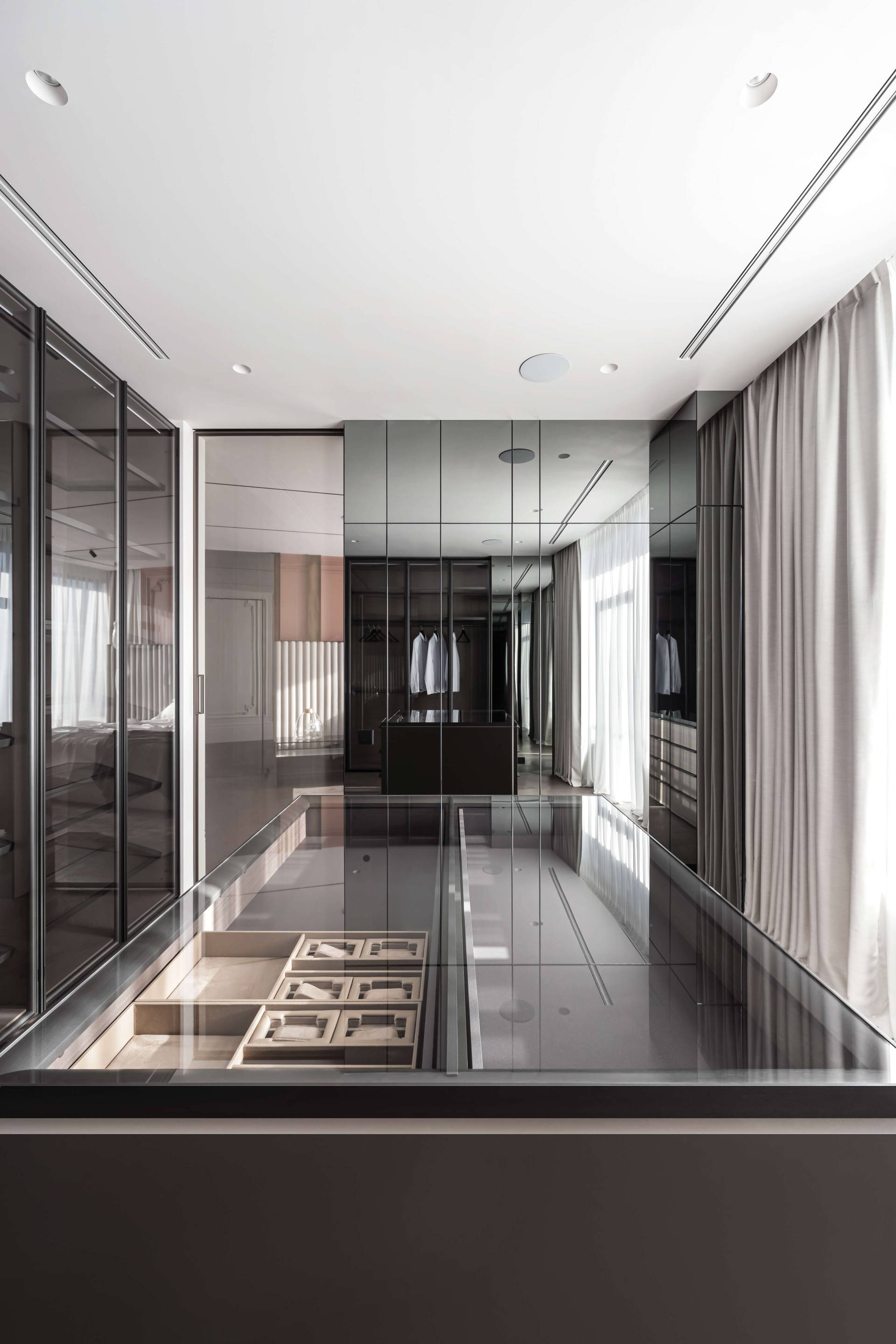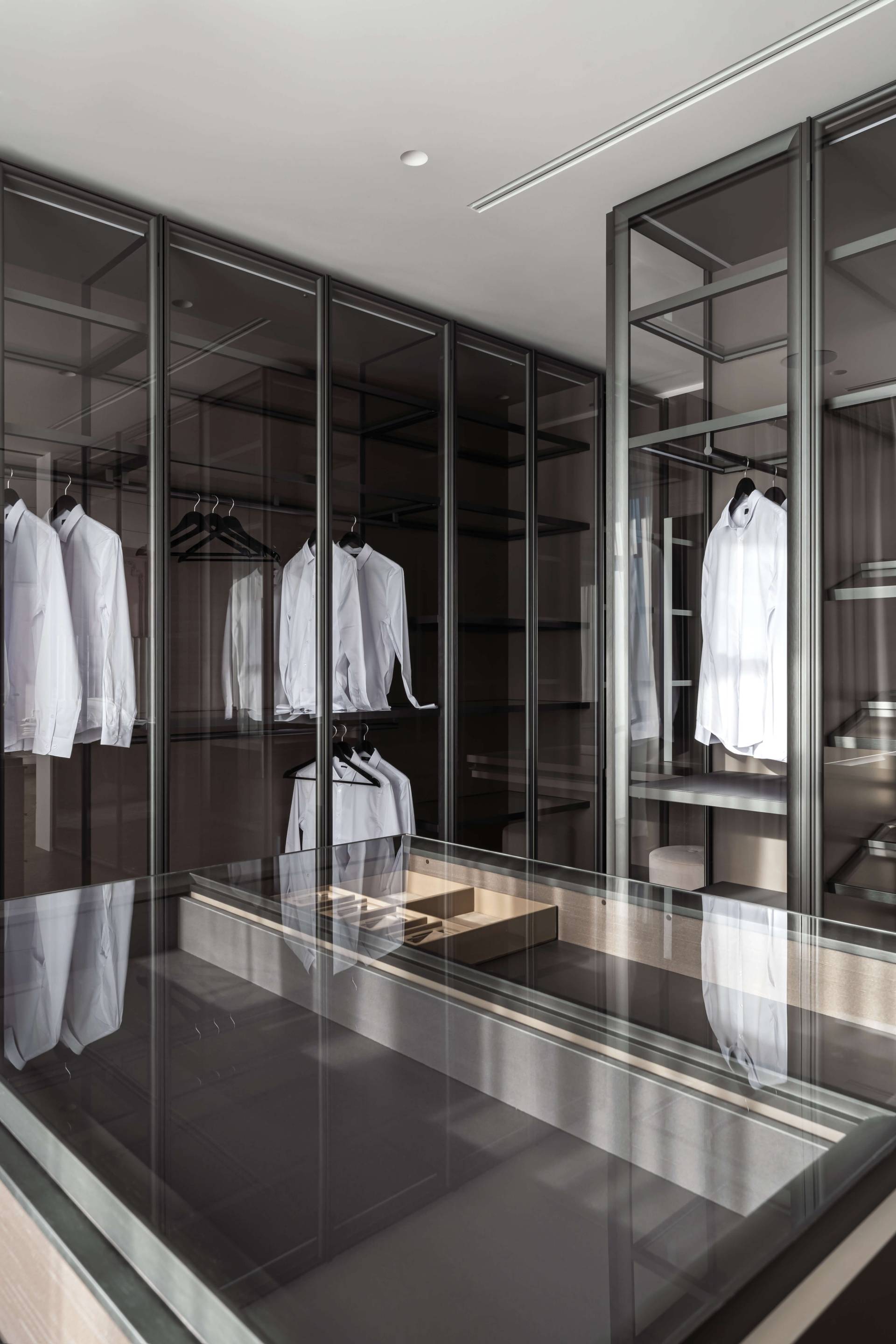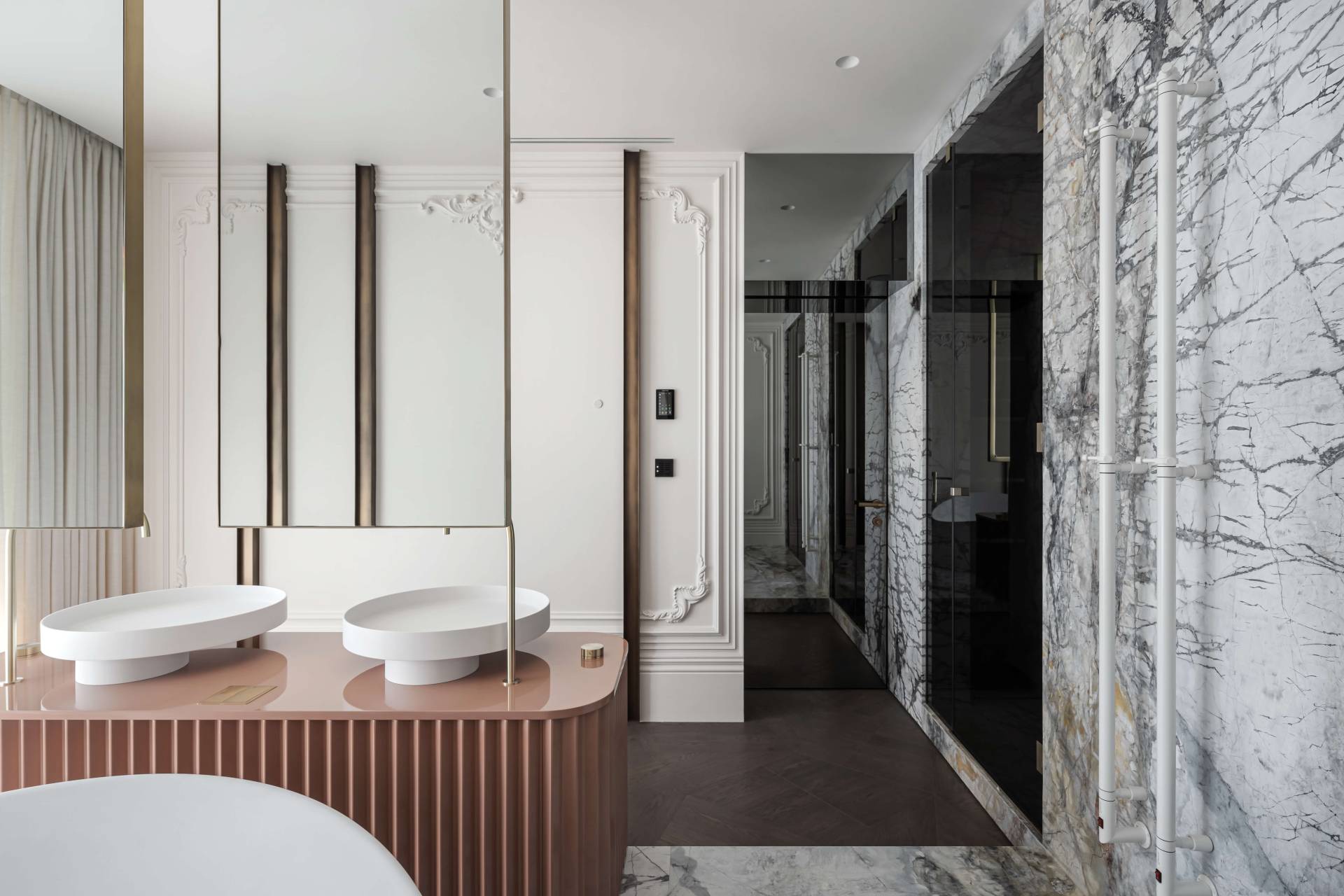 Toned glass, ceramic tub, marble tiles, and decorative brass bars are our main ingredients to make the bathroom eye-catching and minimal. We hid all the water fixtures, leaving only a floor-standing Cea mixer for functional design purposes.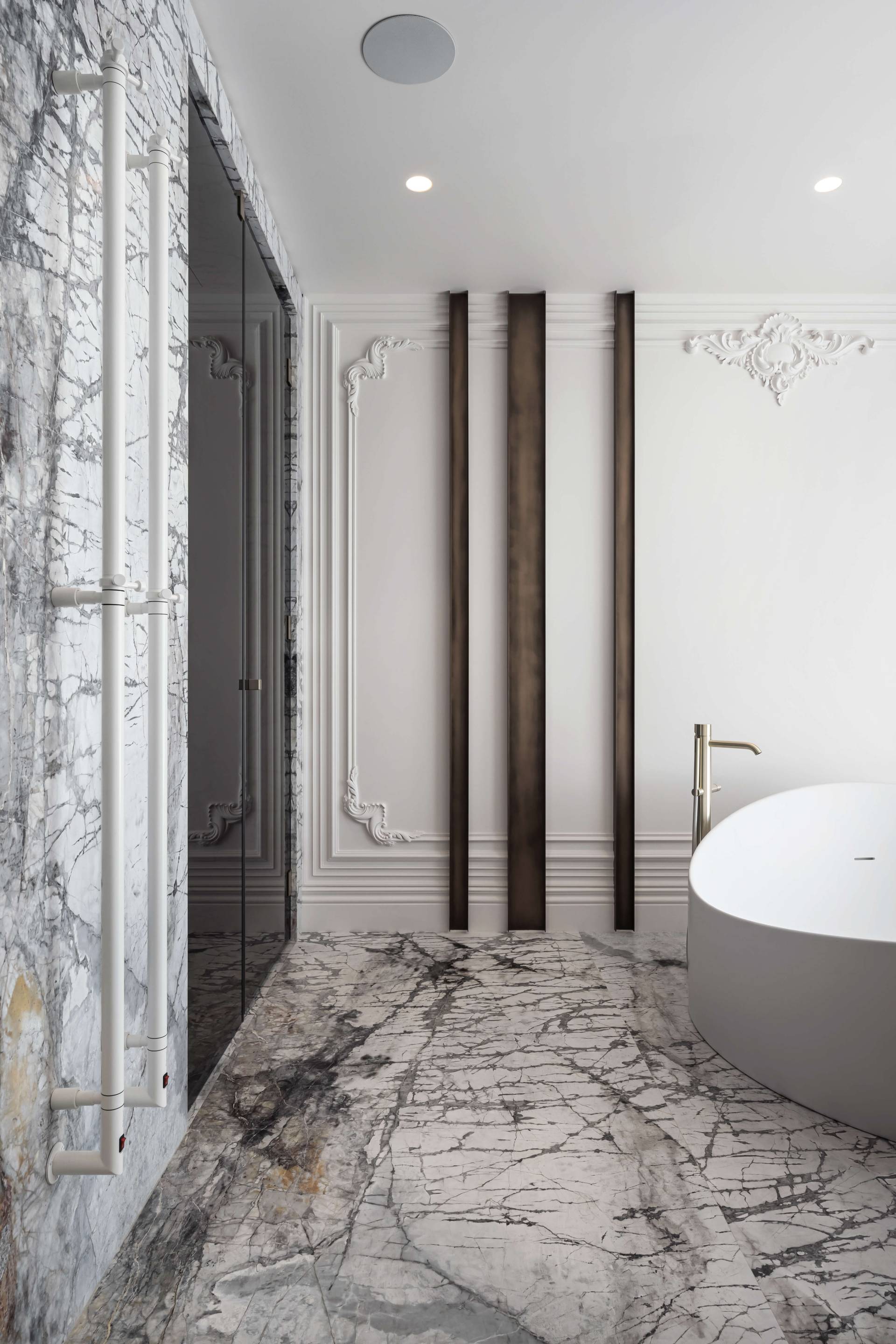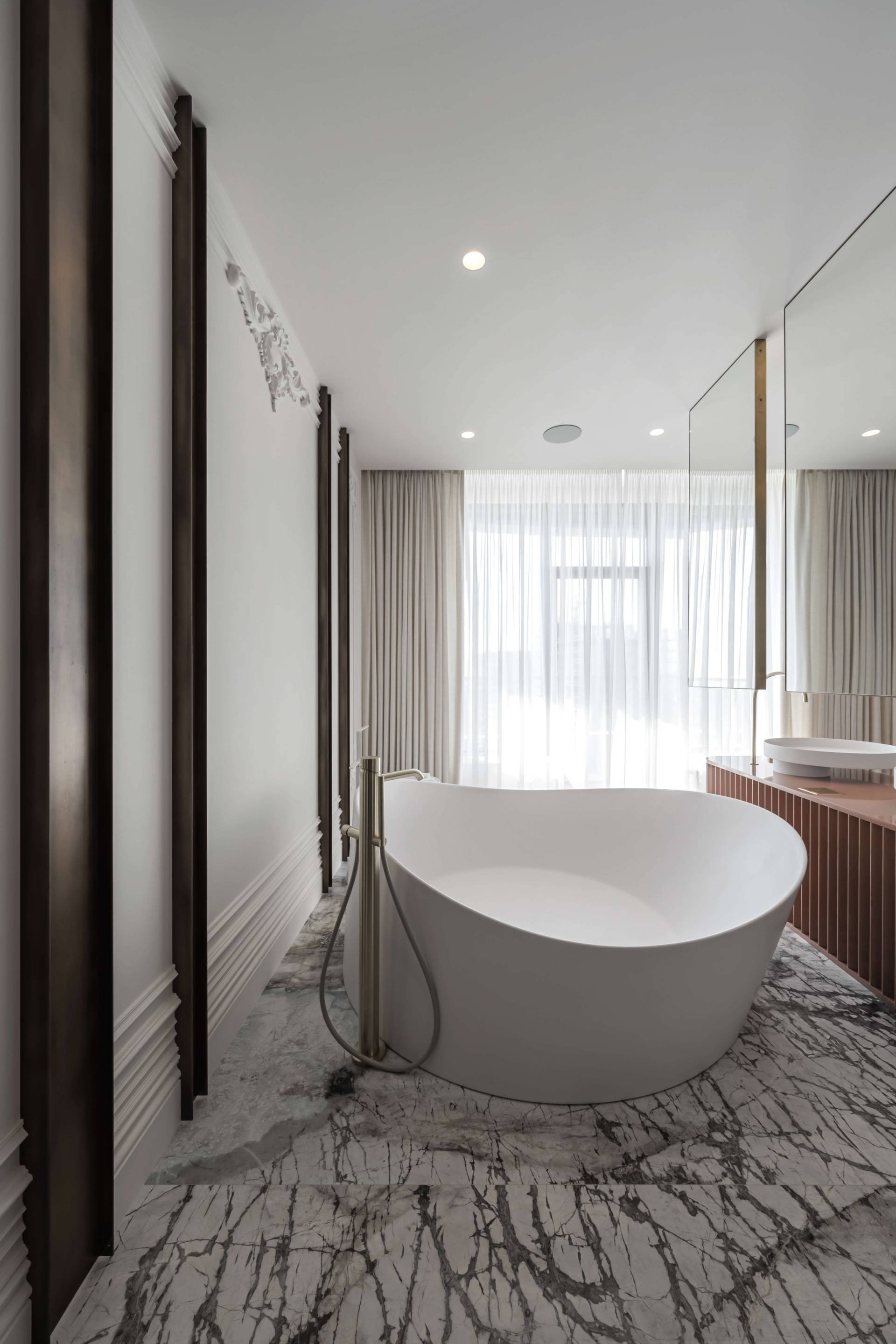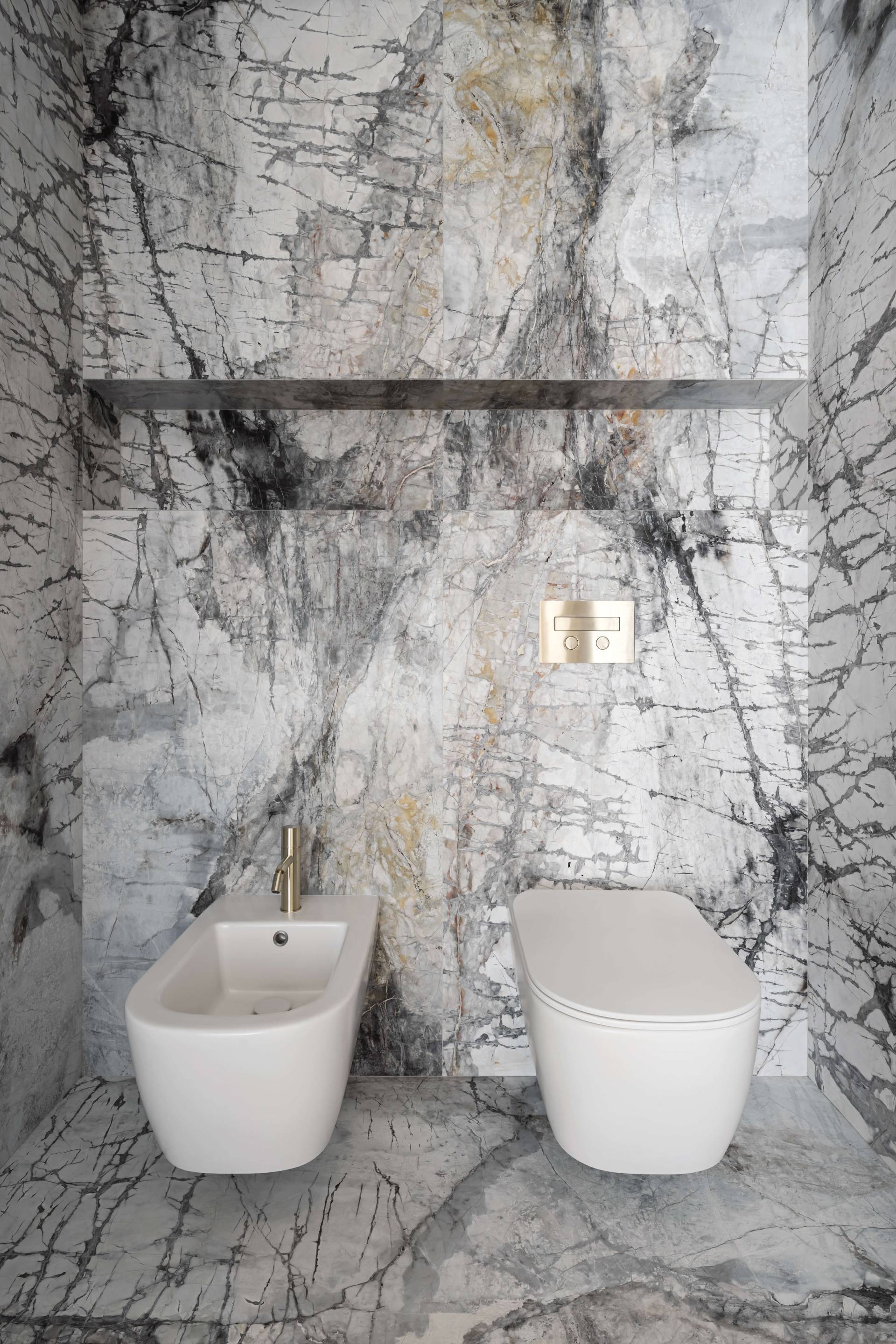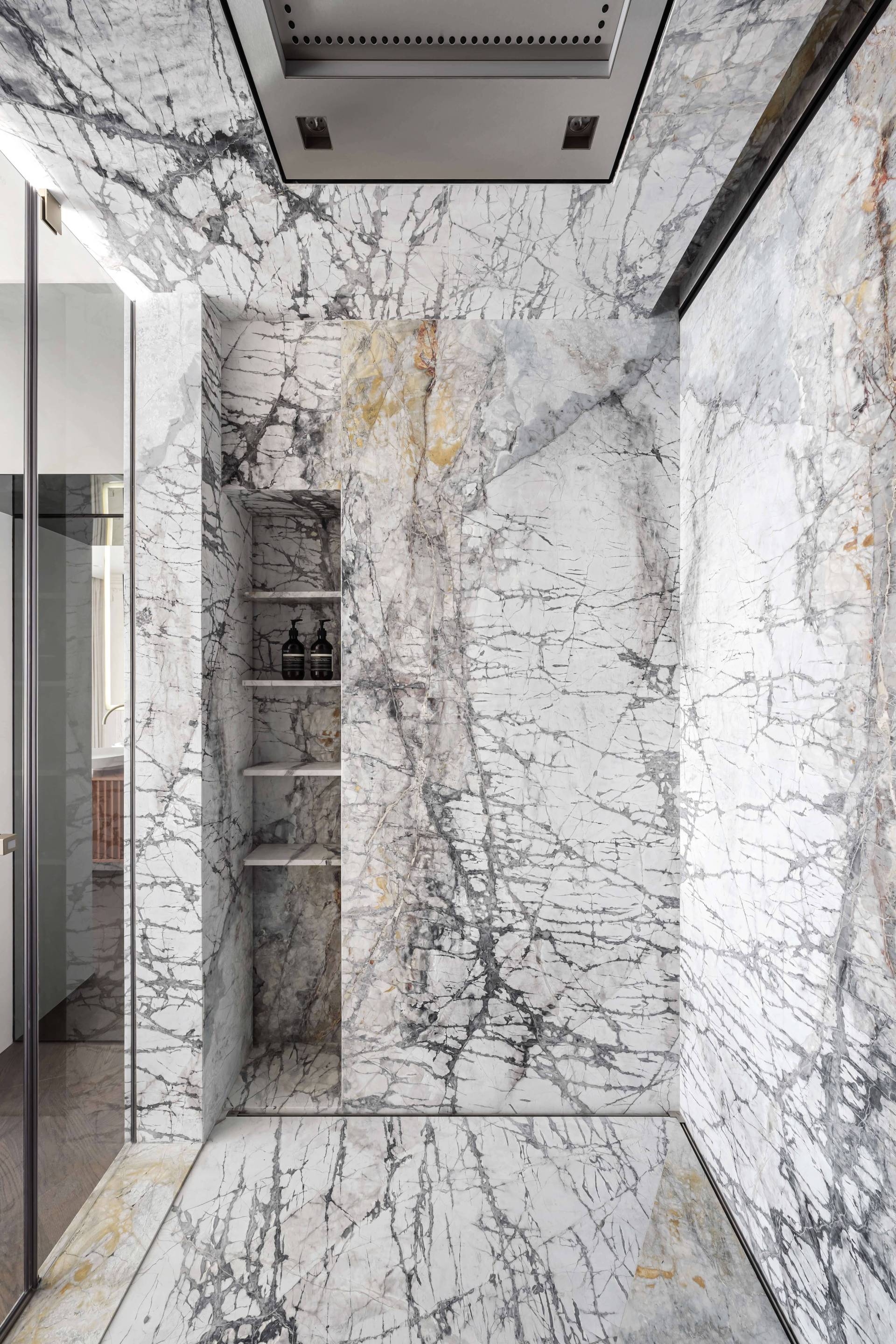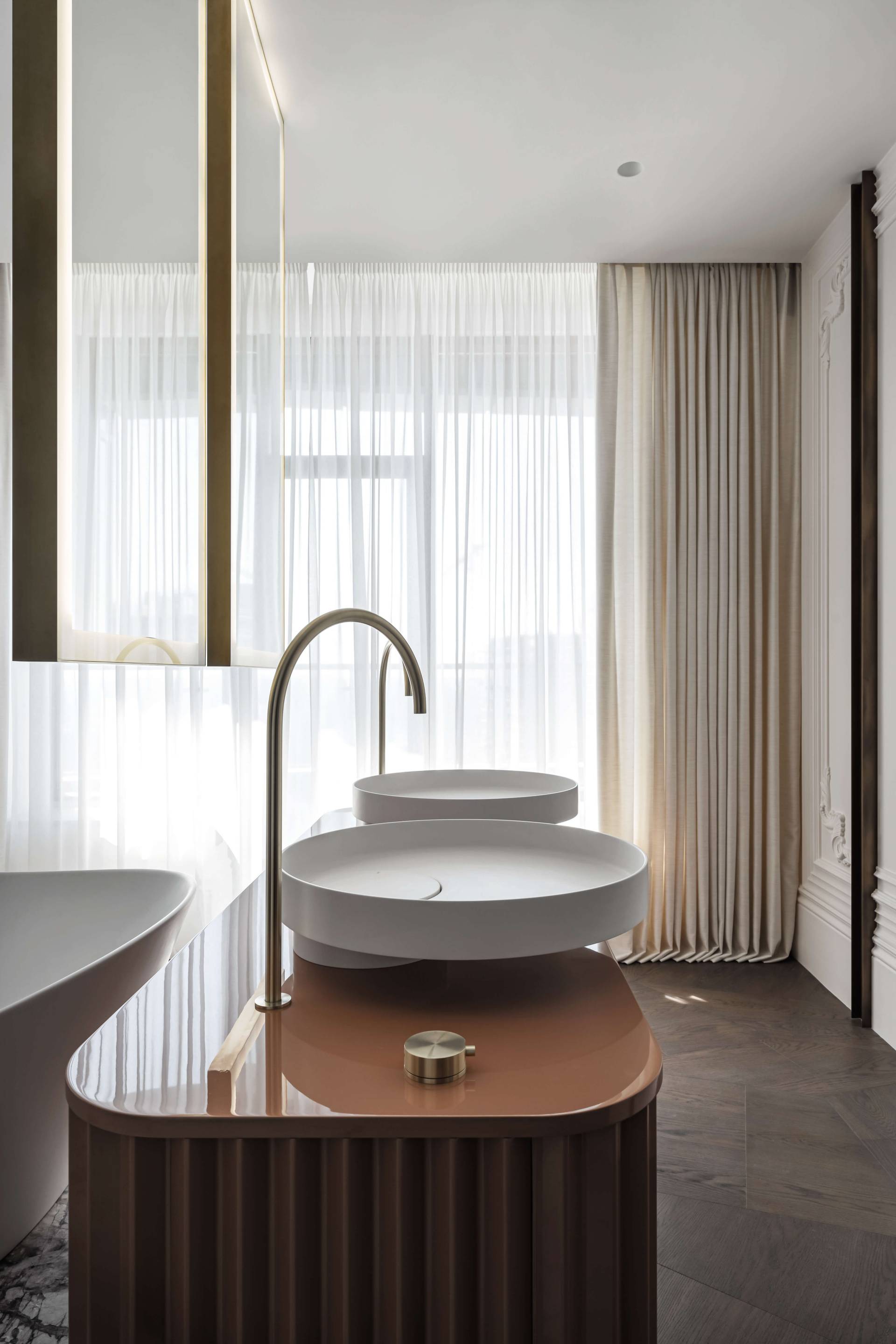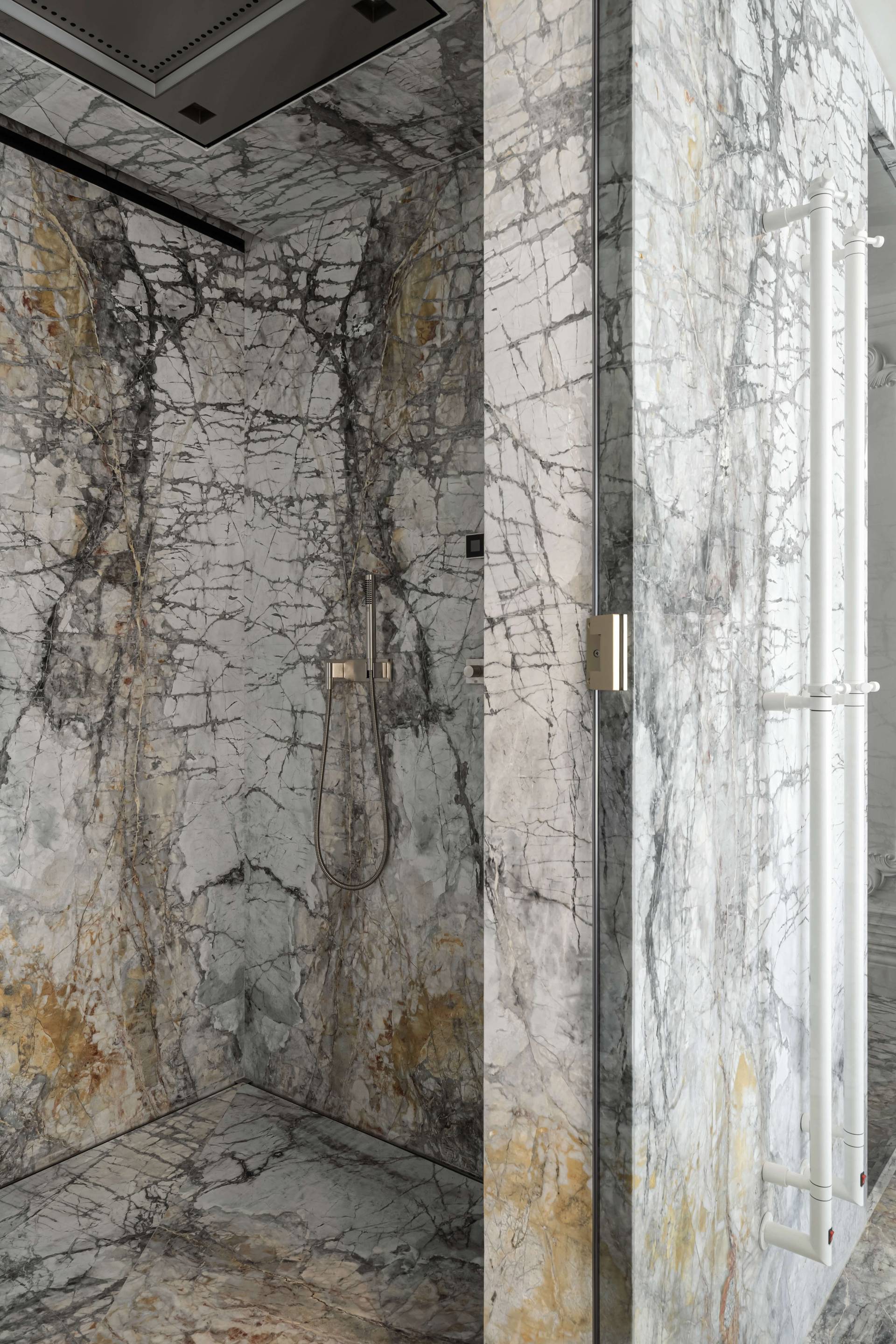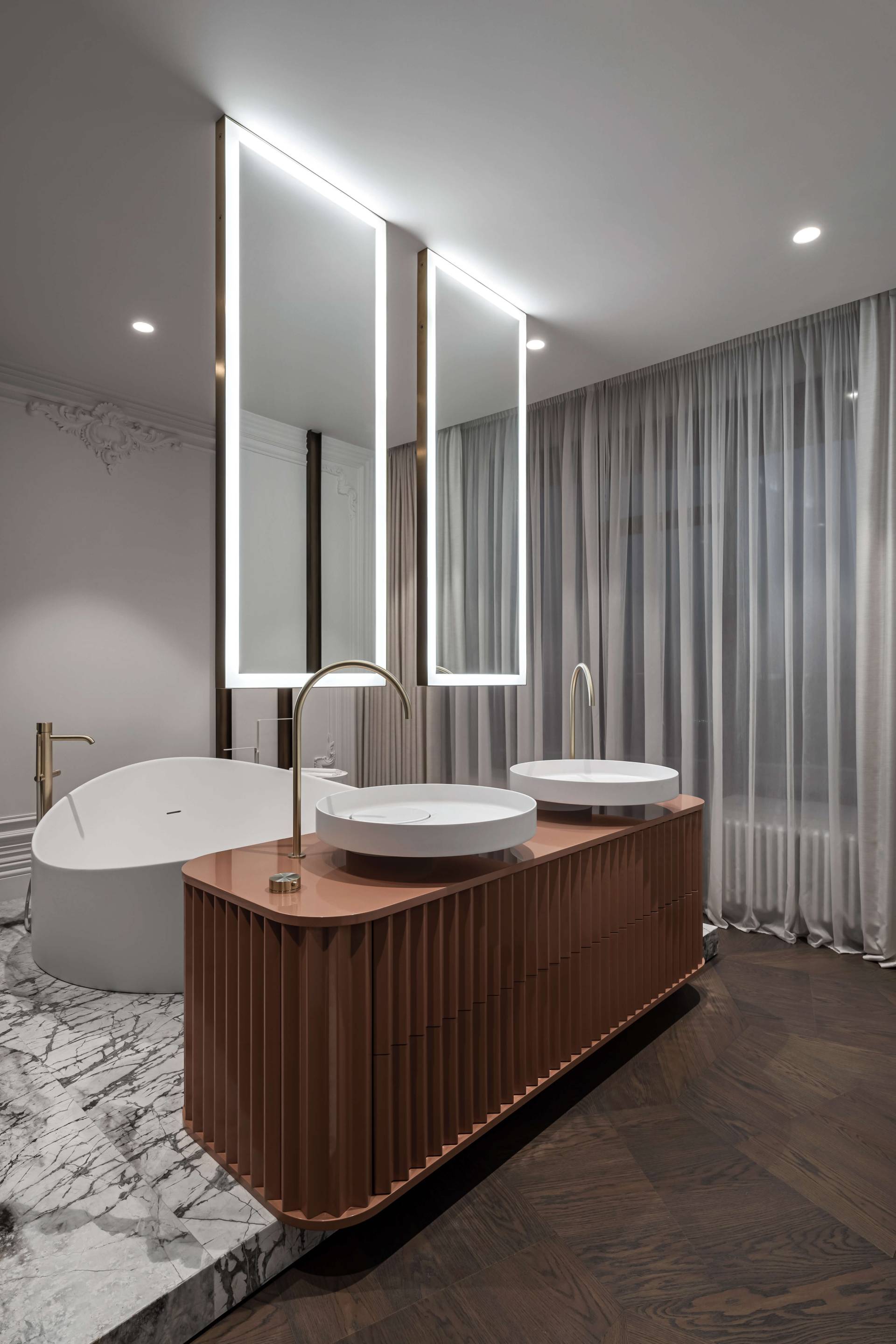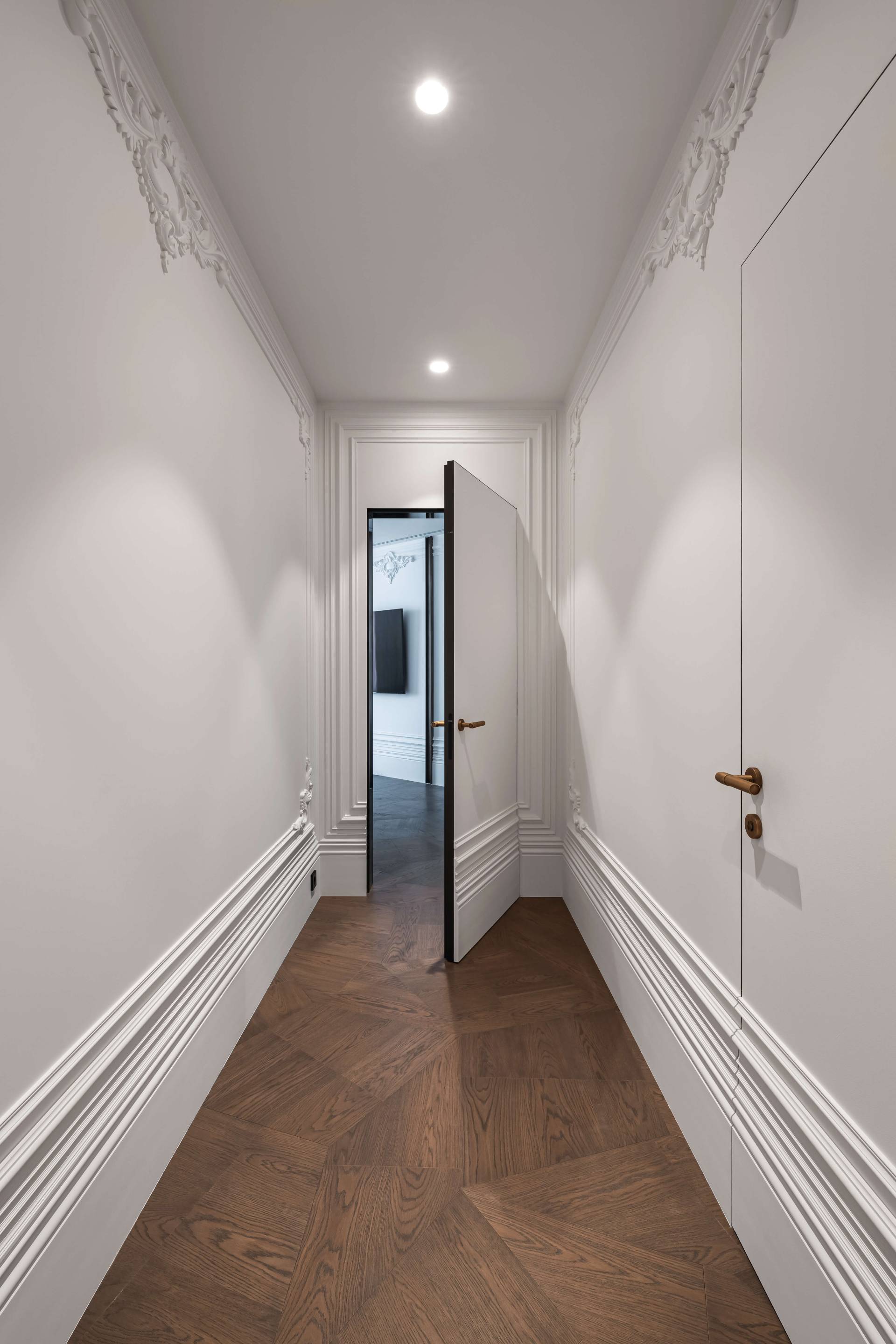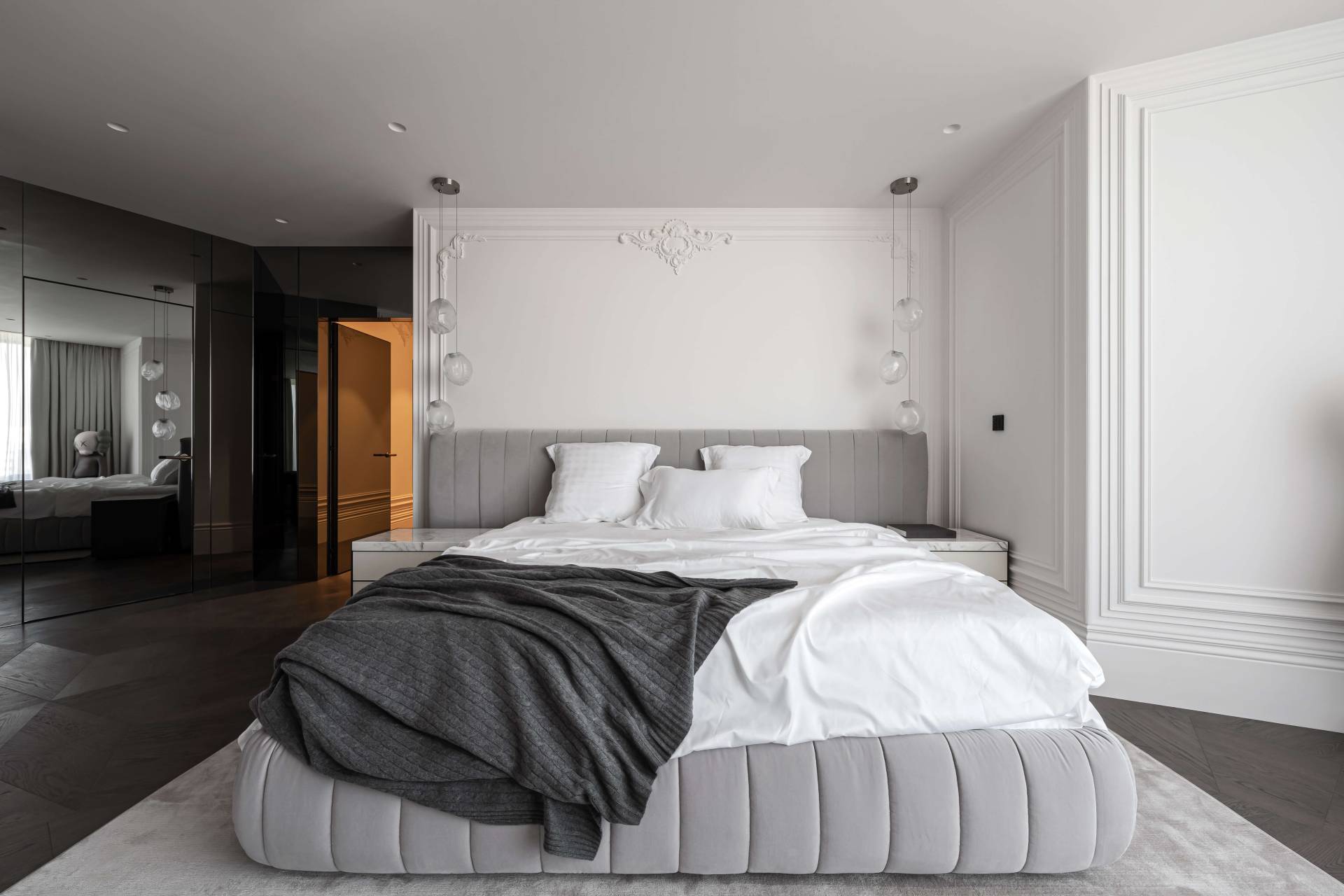 Accent pendant lights resembling liquid glass are attention-stealers that also freshen up an otherwise classical look.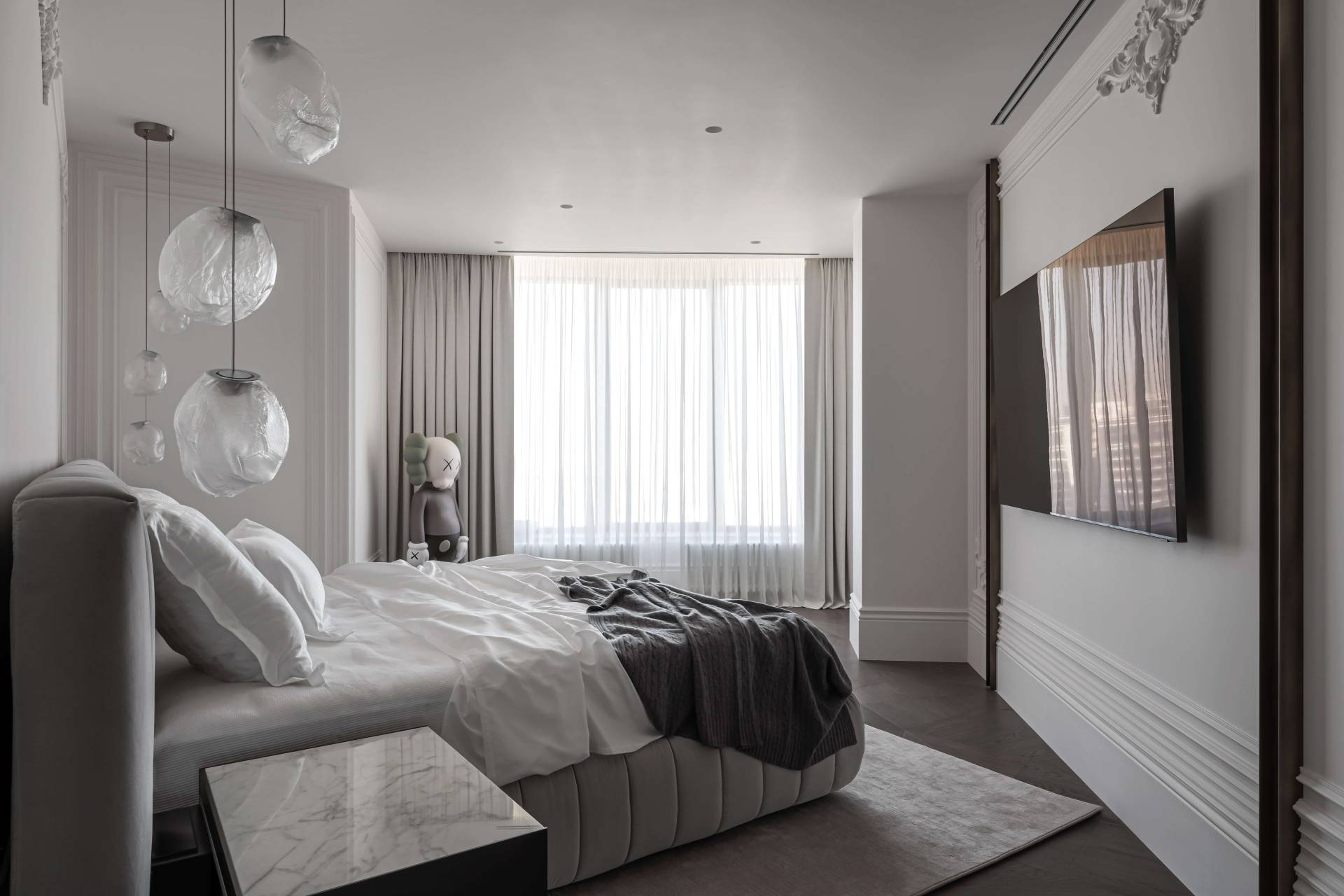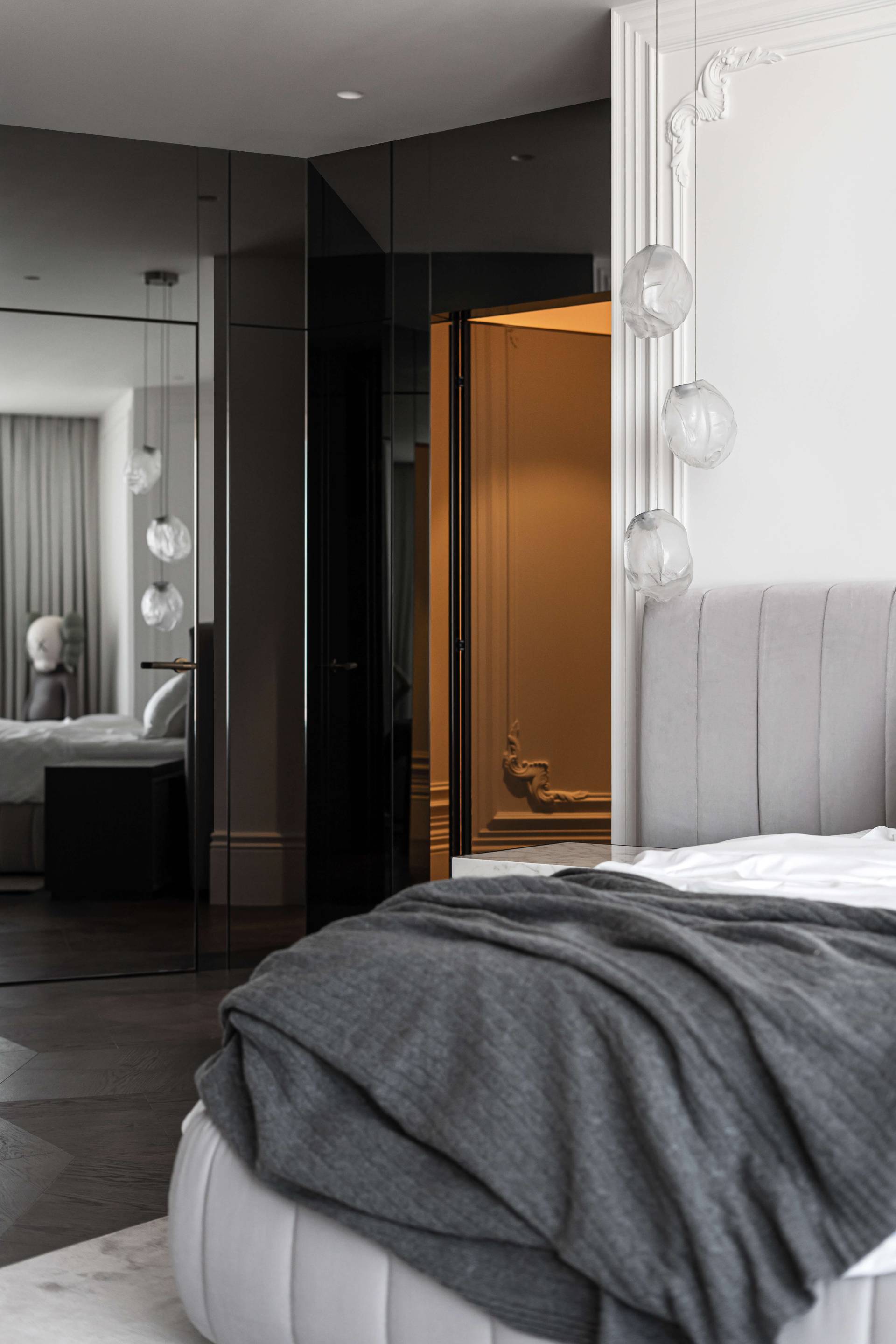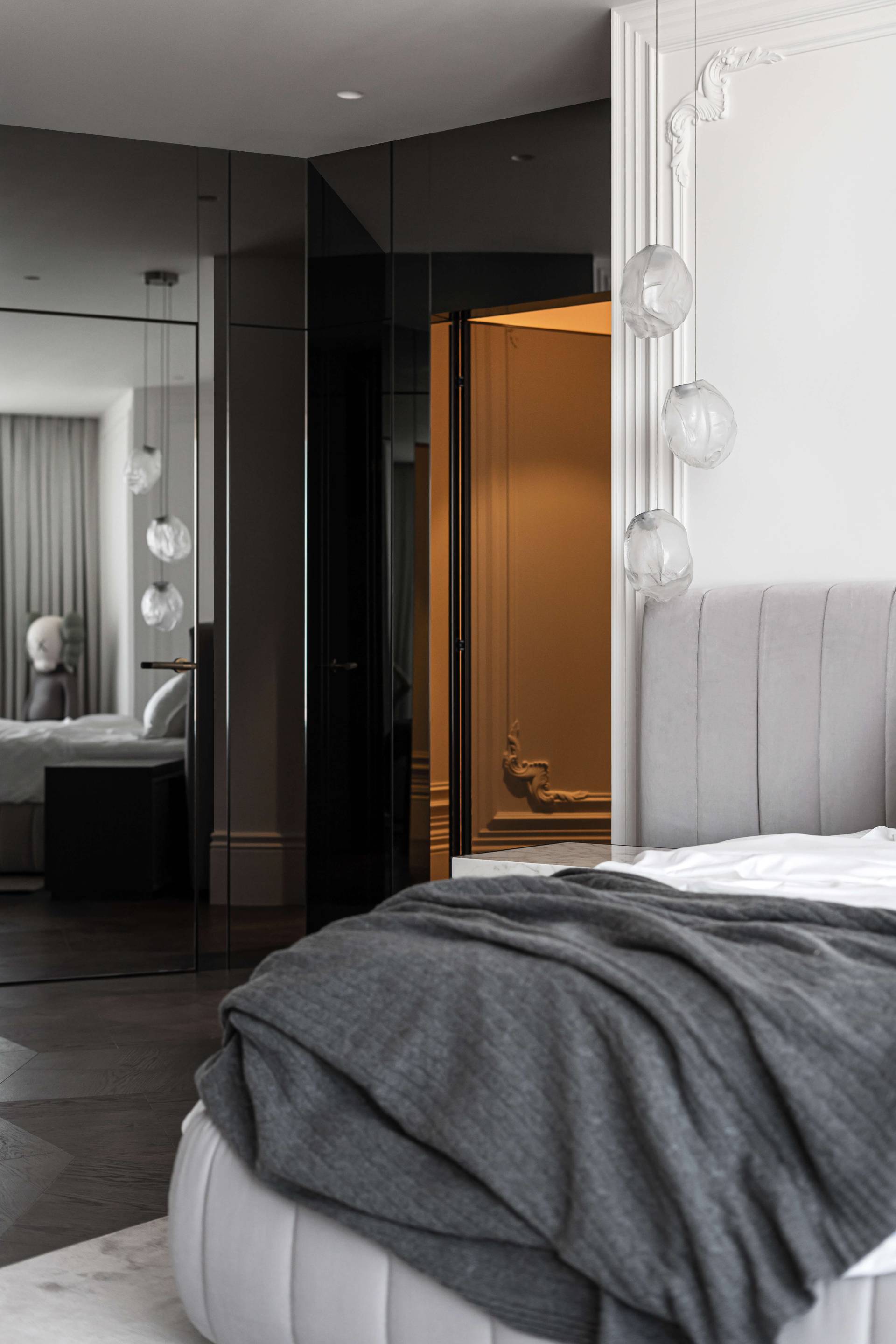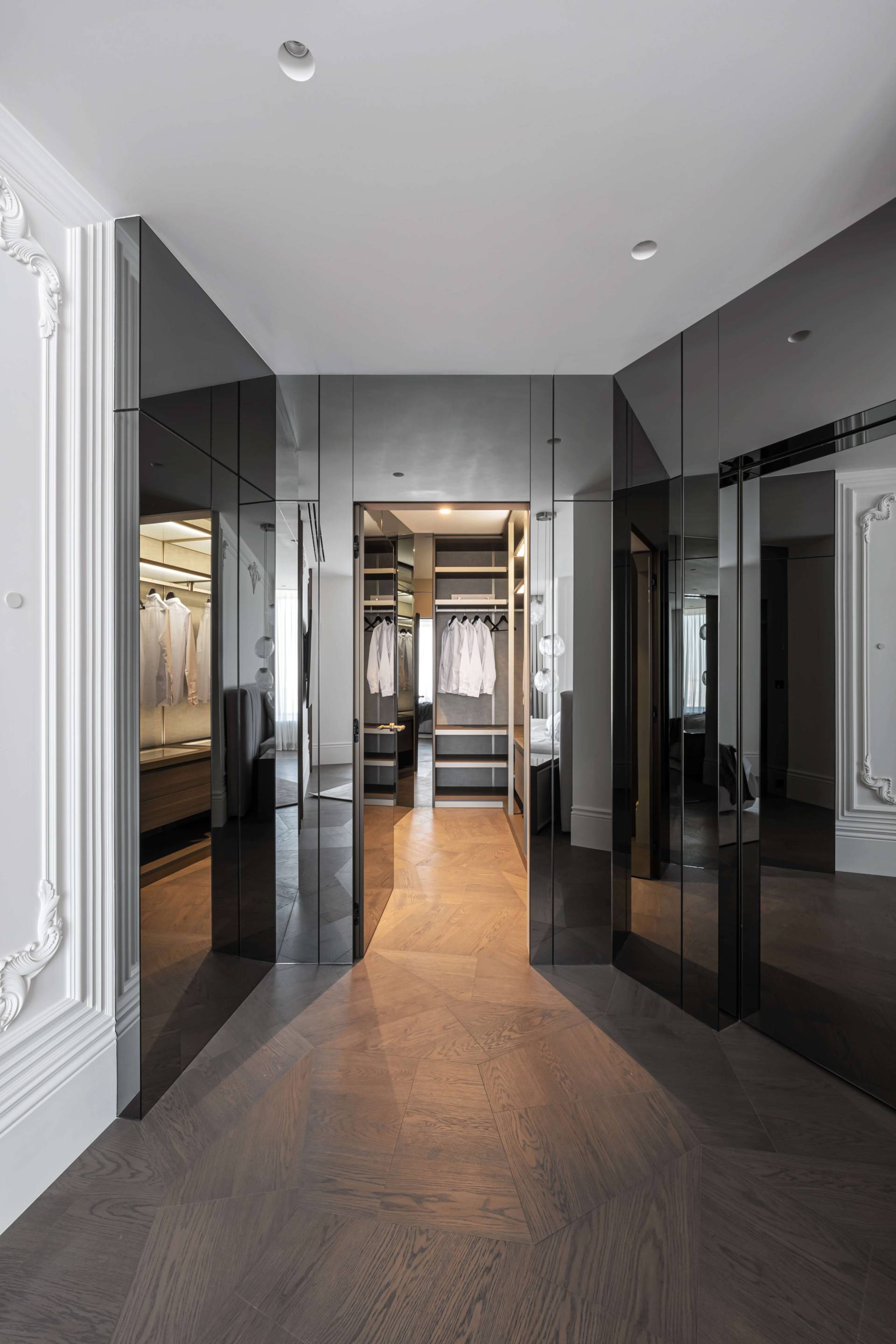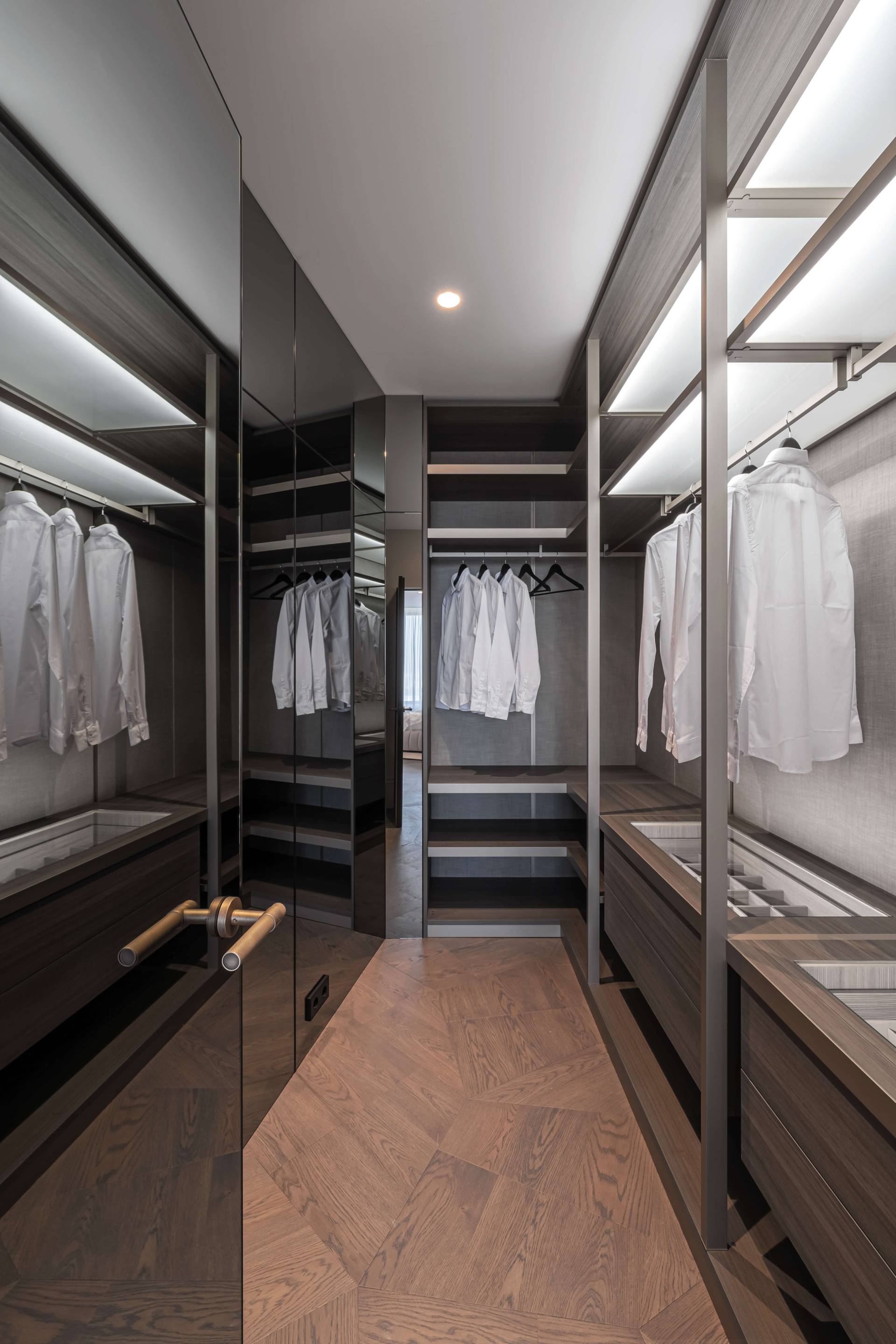 Such small details as dark-toned glass and glossy surfaces of the acrylic sink and mirrored cabinet can alter the whole bathroom look. It also highlighted the unusual pattern of marble panels and turned water fixtures in golden brass into decorative elements.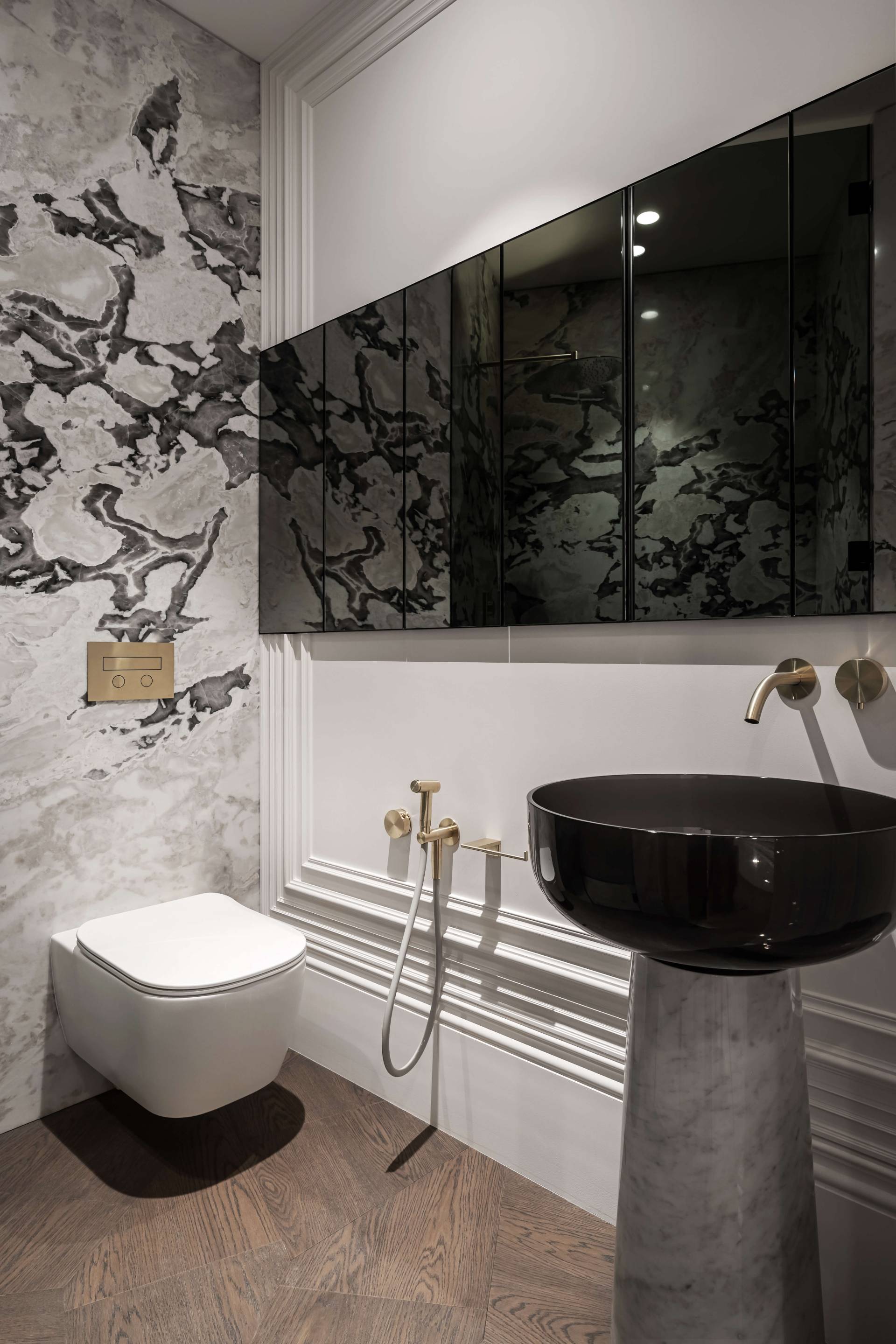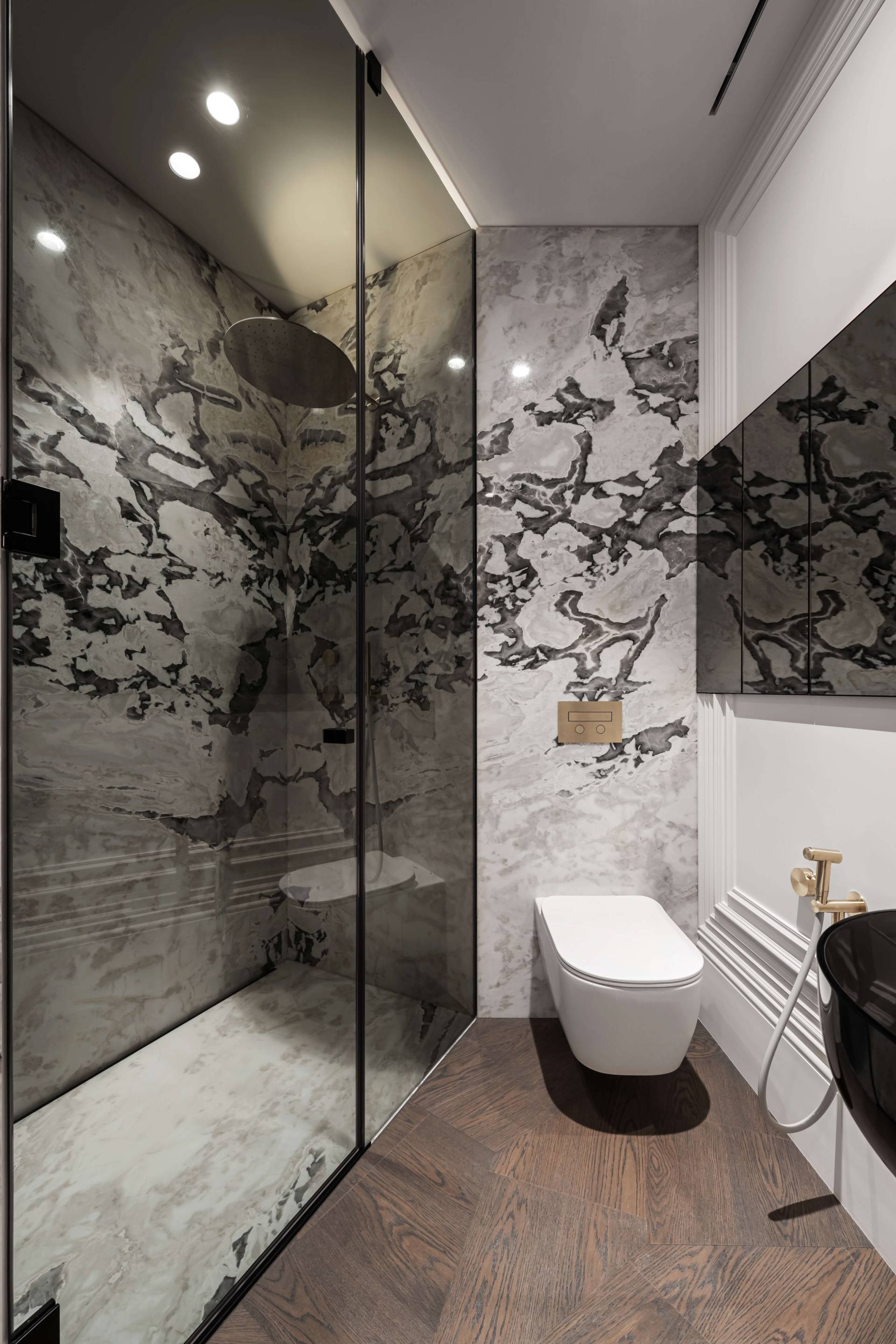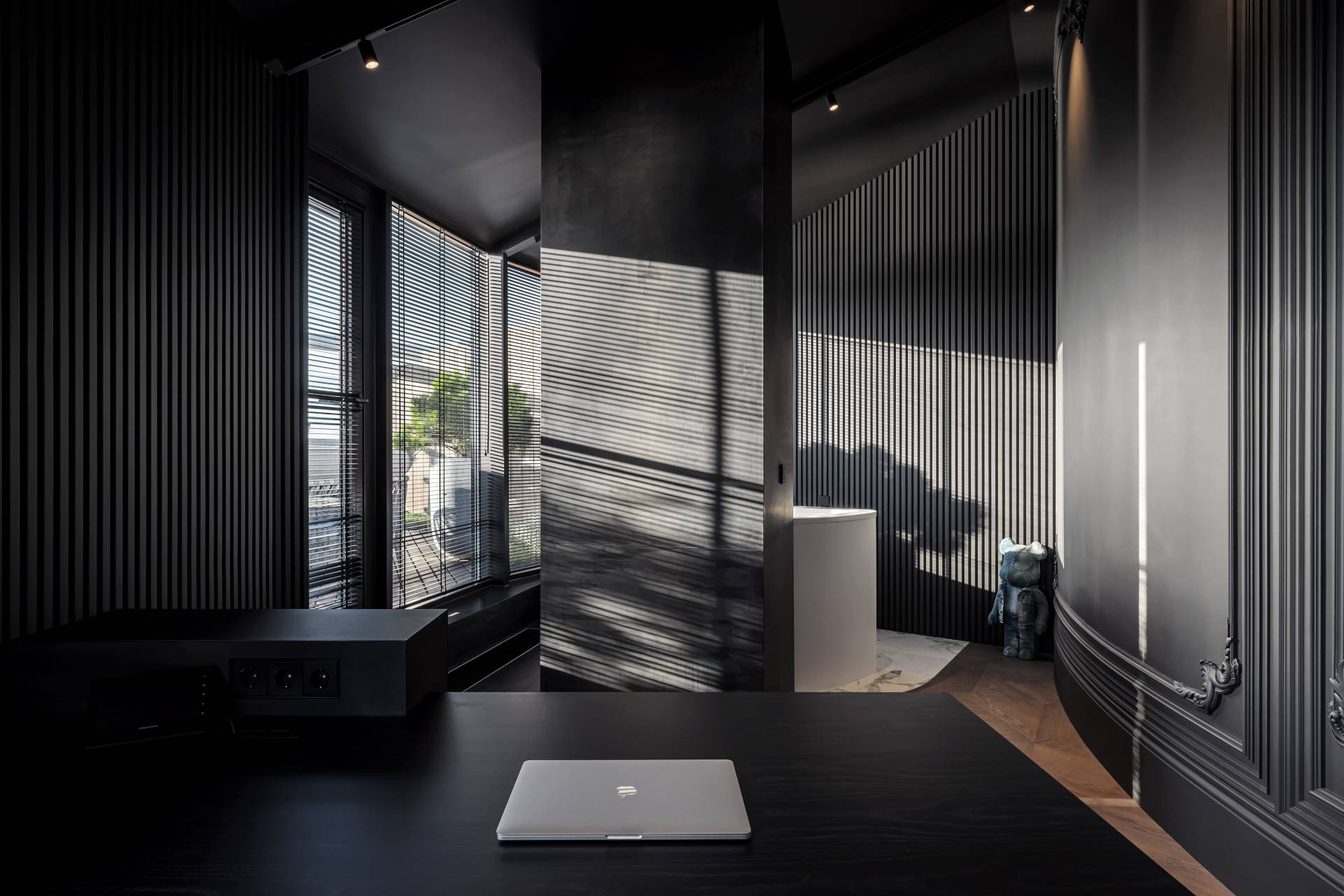 Working from home means having a space that can put you in a deep concentration state of mind. That was exactly our idea behind this office. IQOSA opted for dark tones of furniture and decoration to set our client in a focus mode. And if he needs a break, there's an exit to a terrace.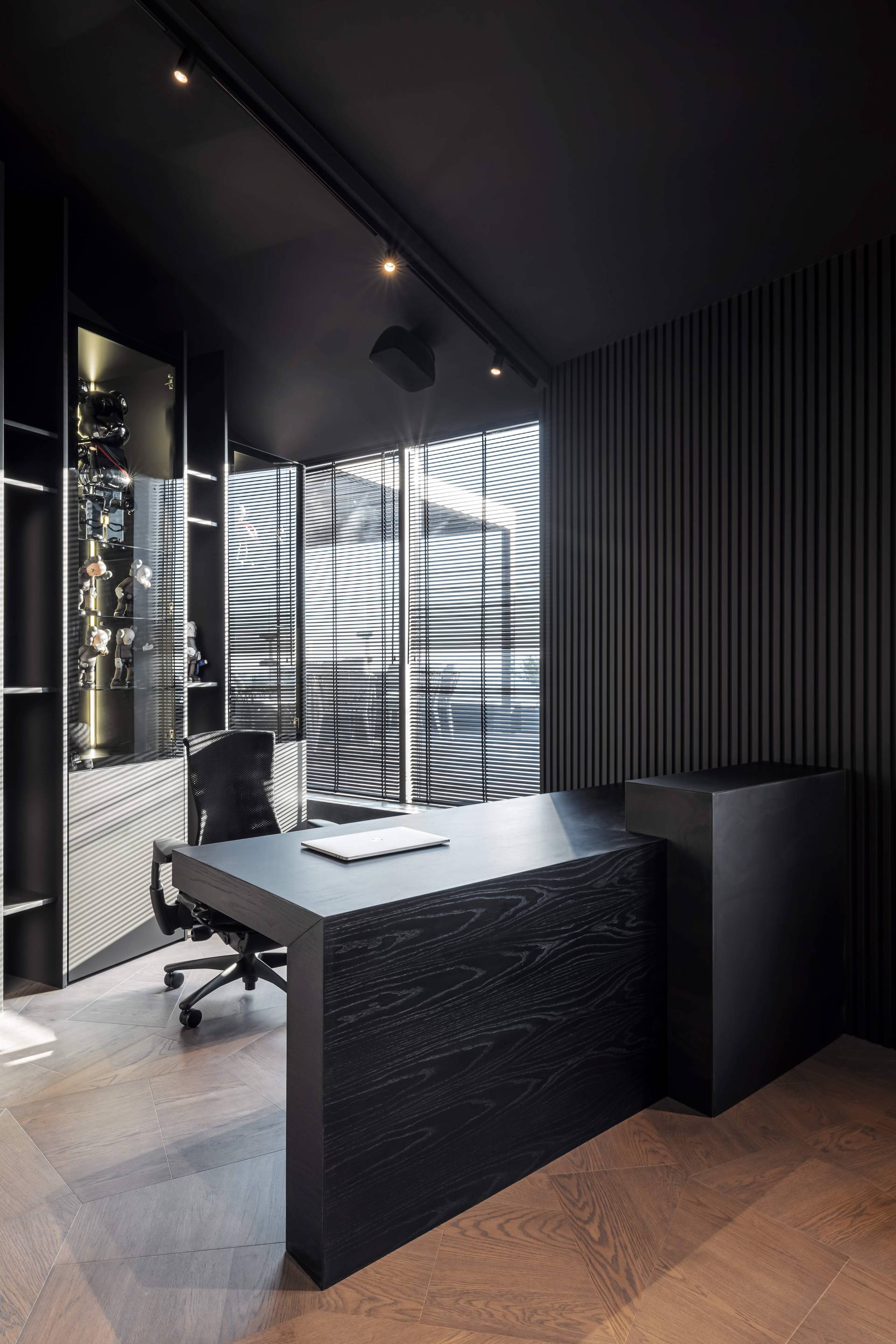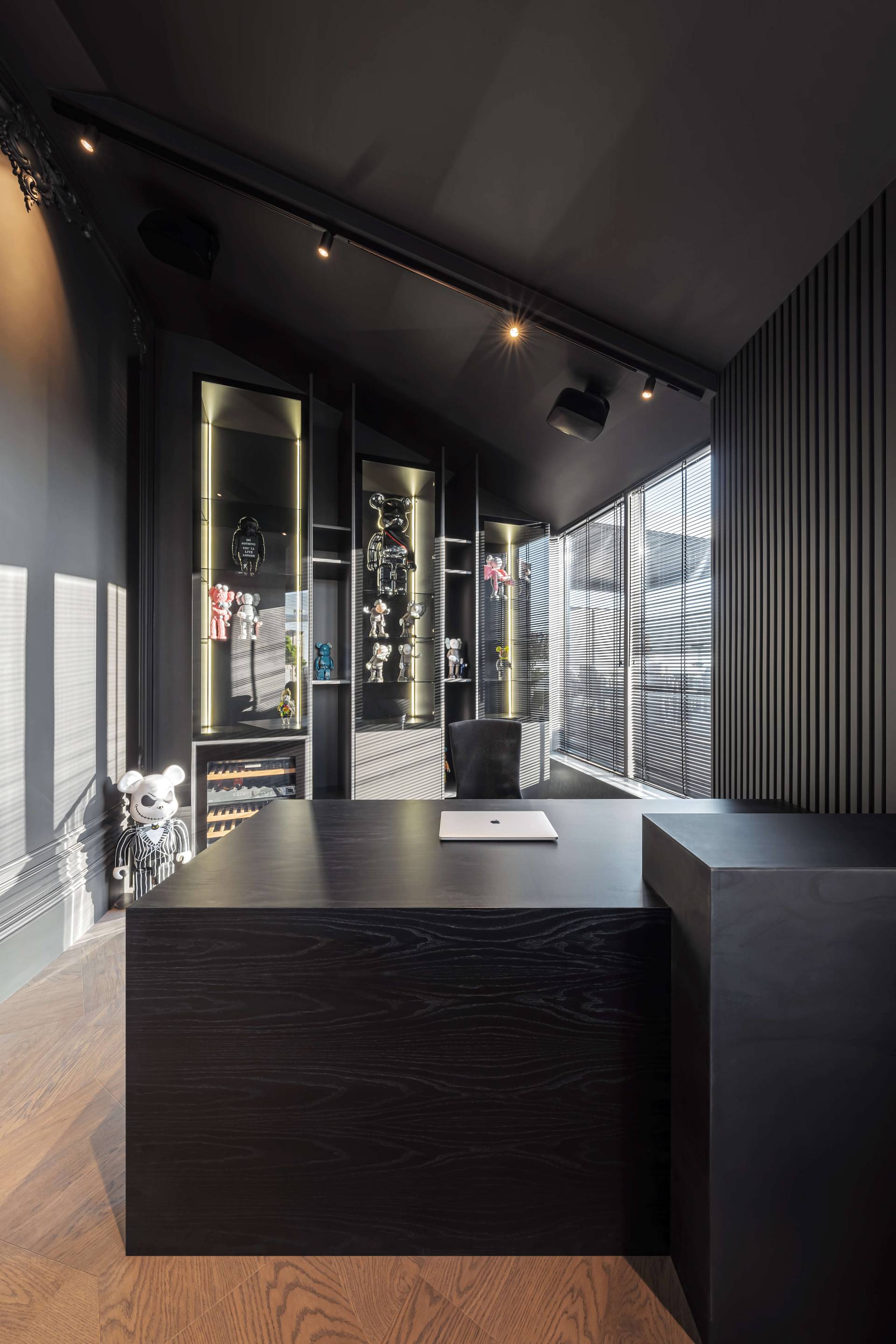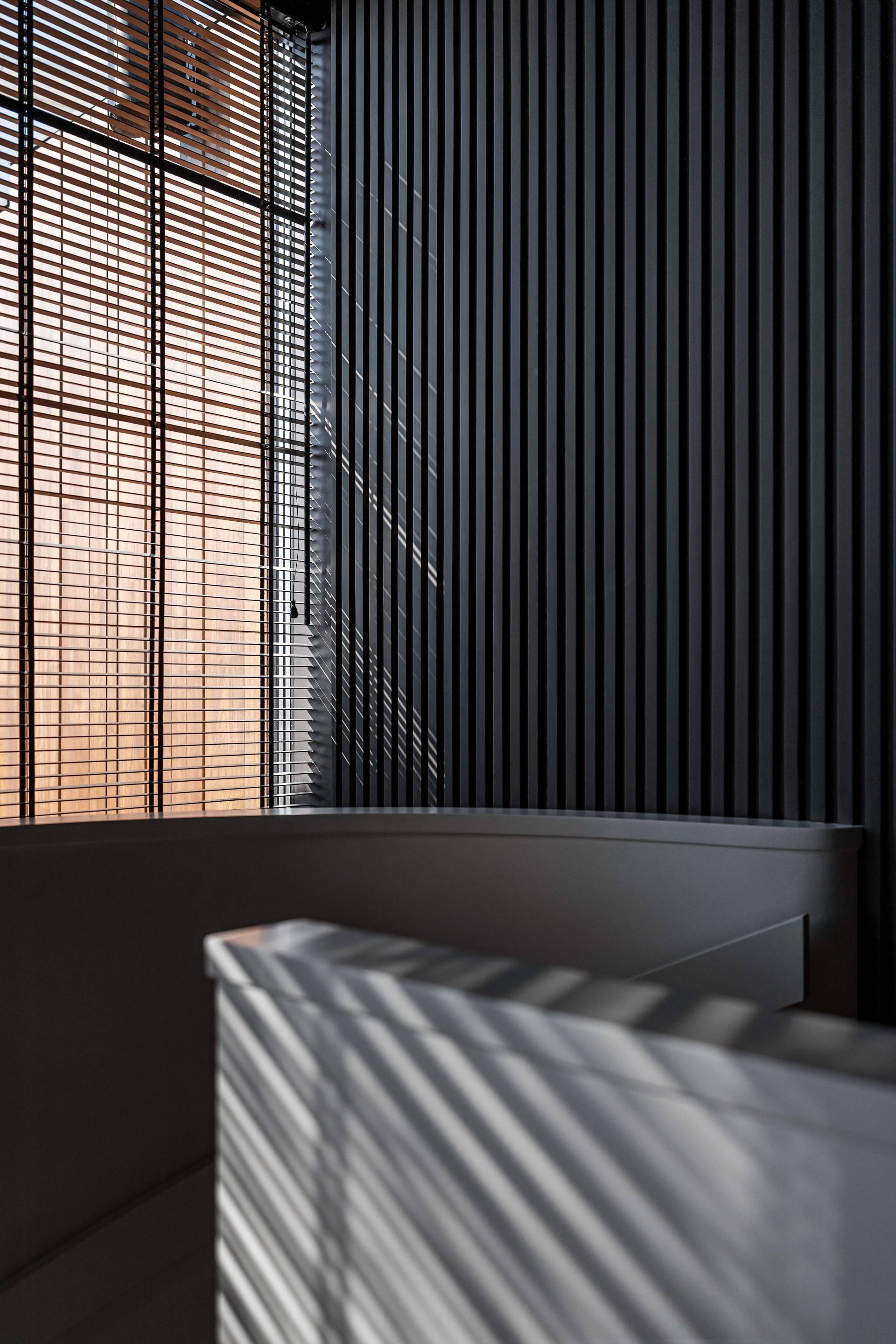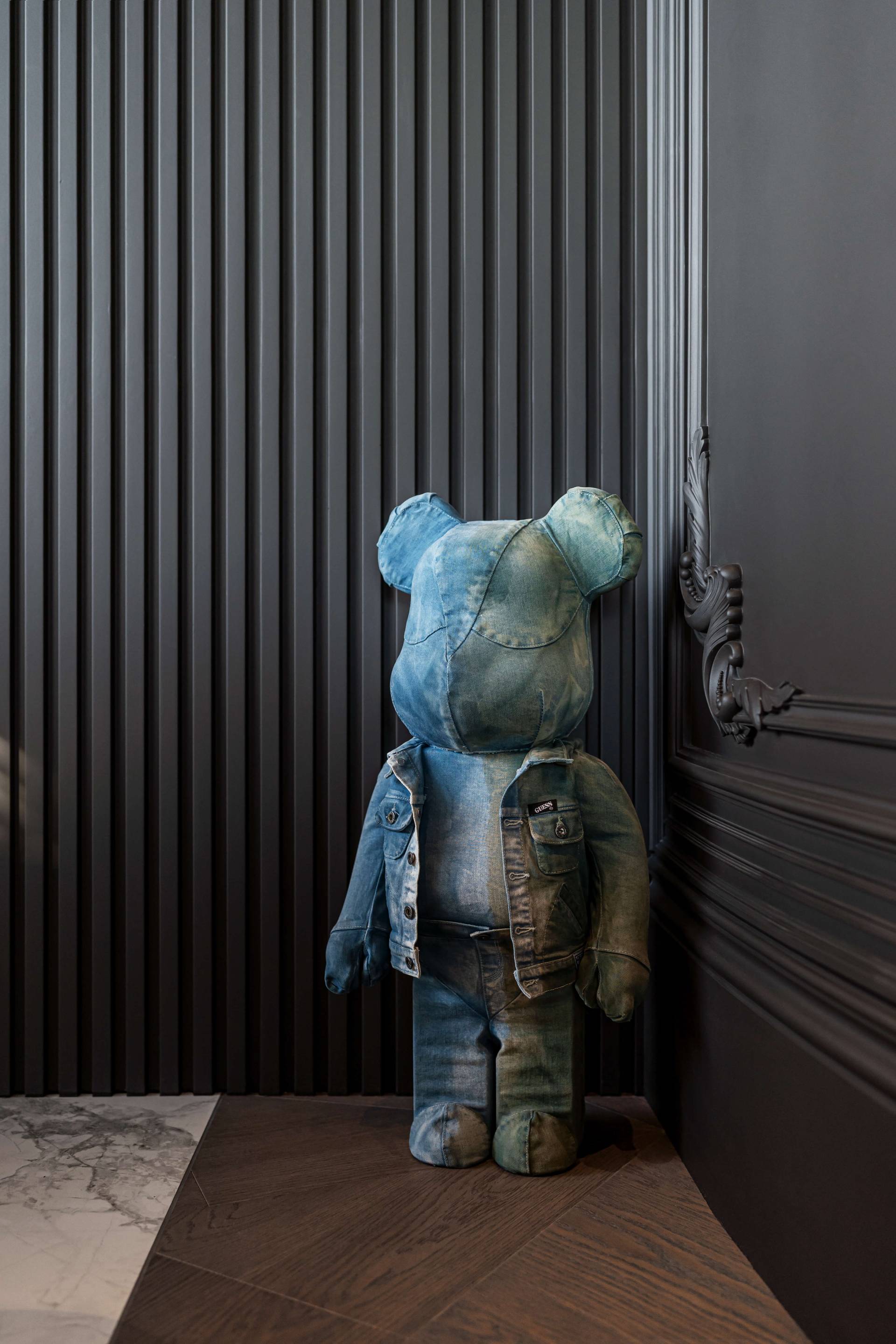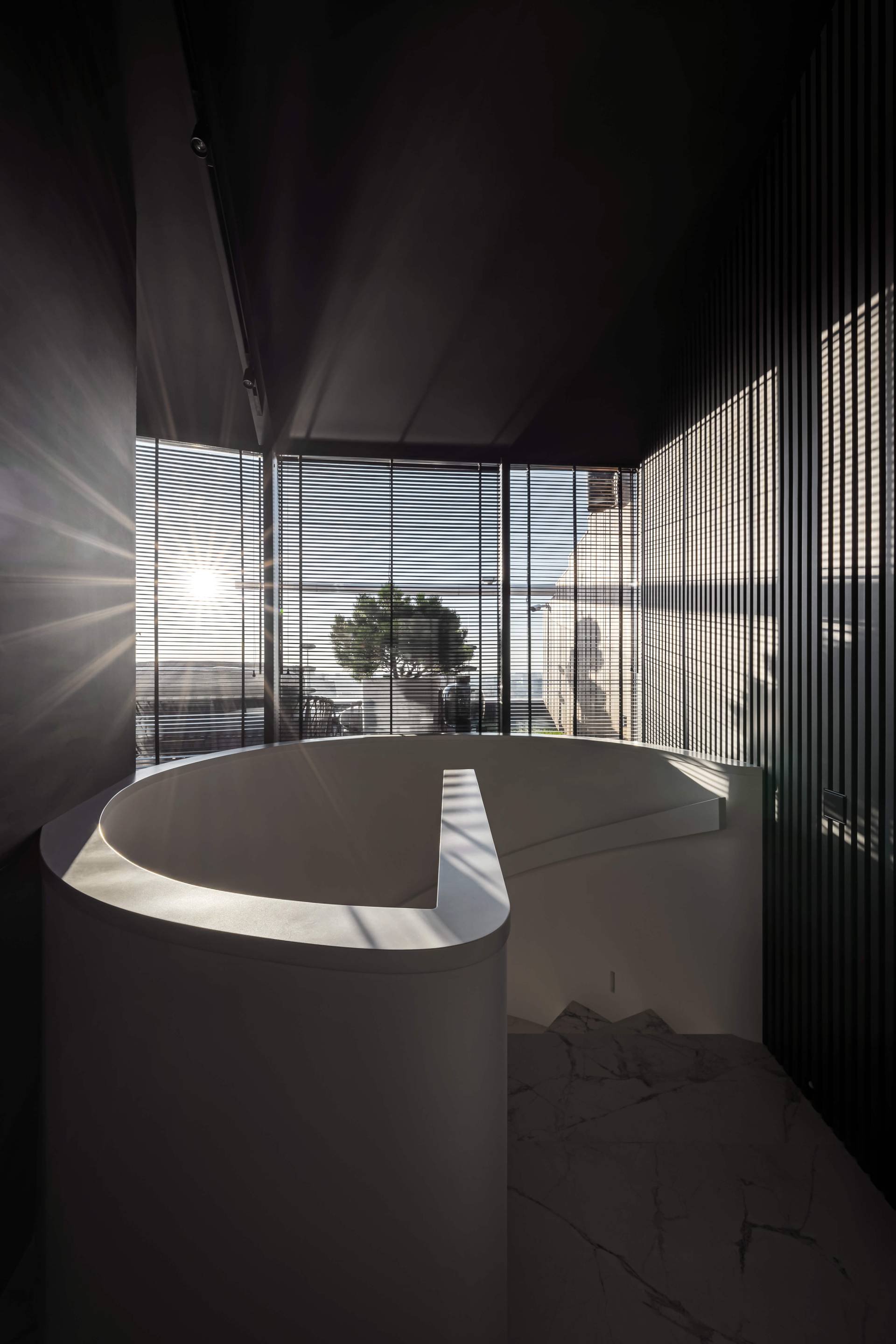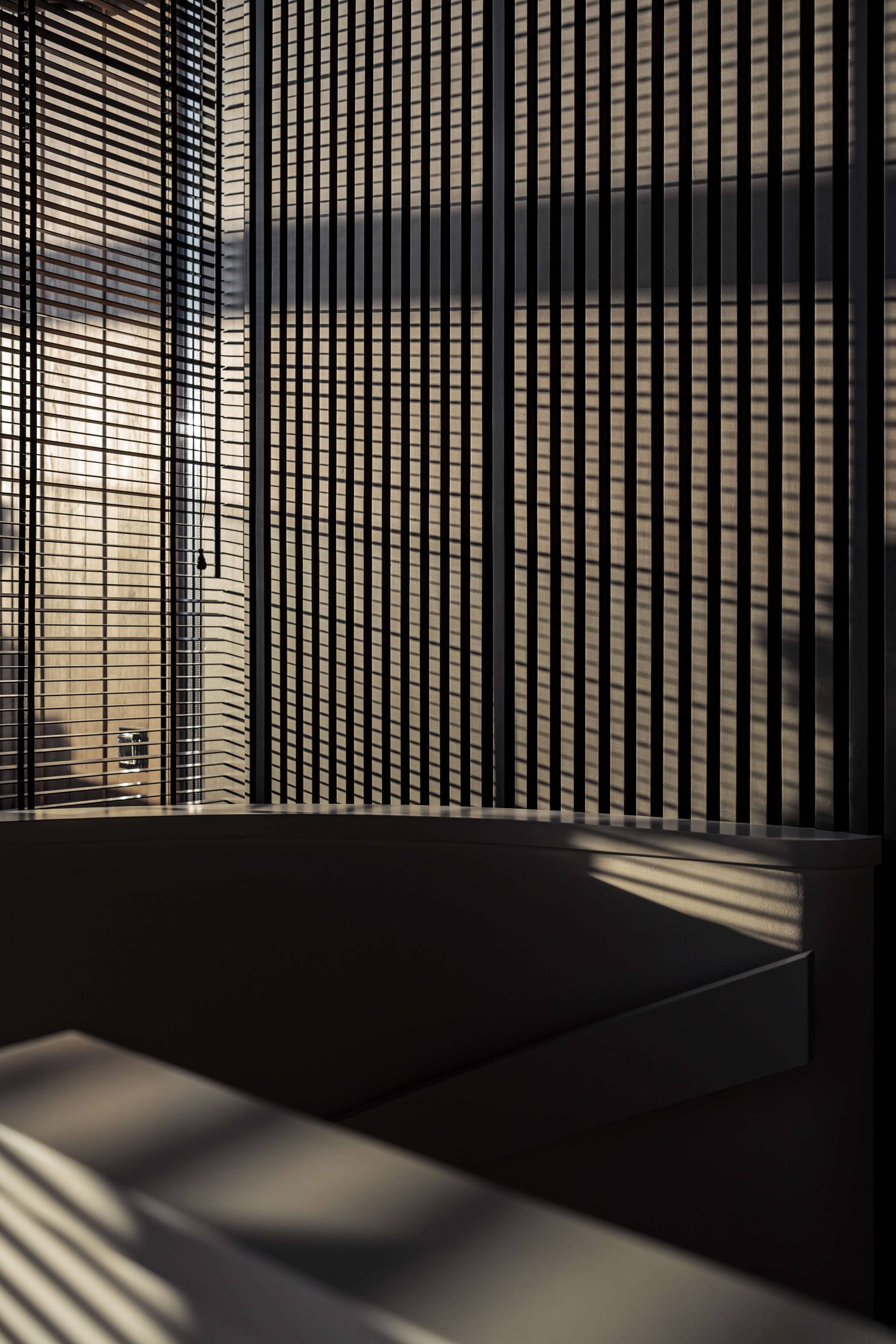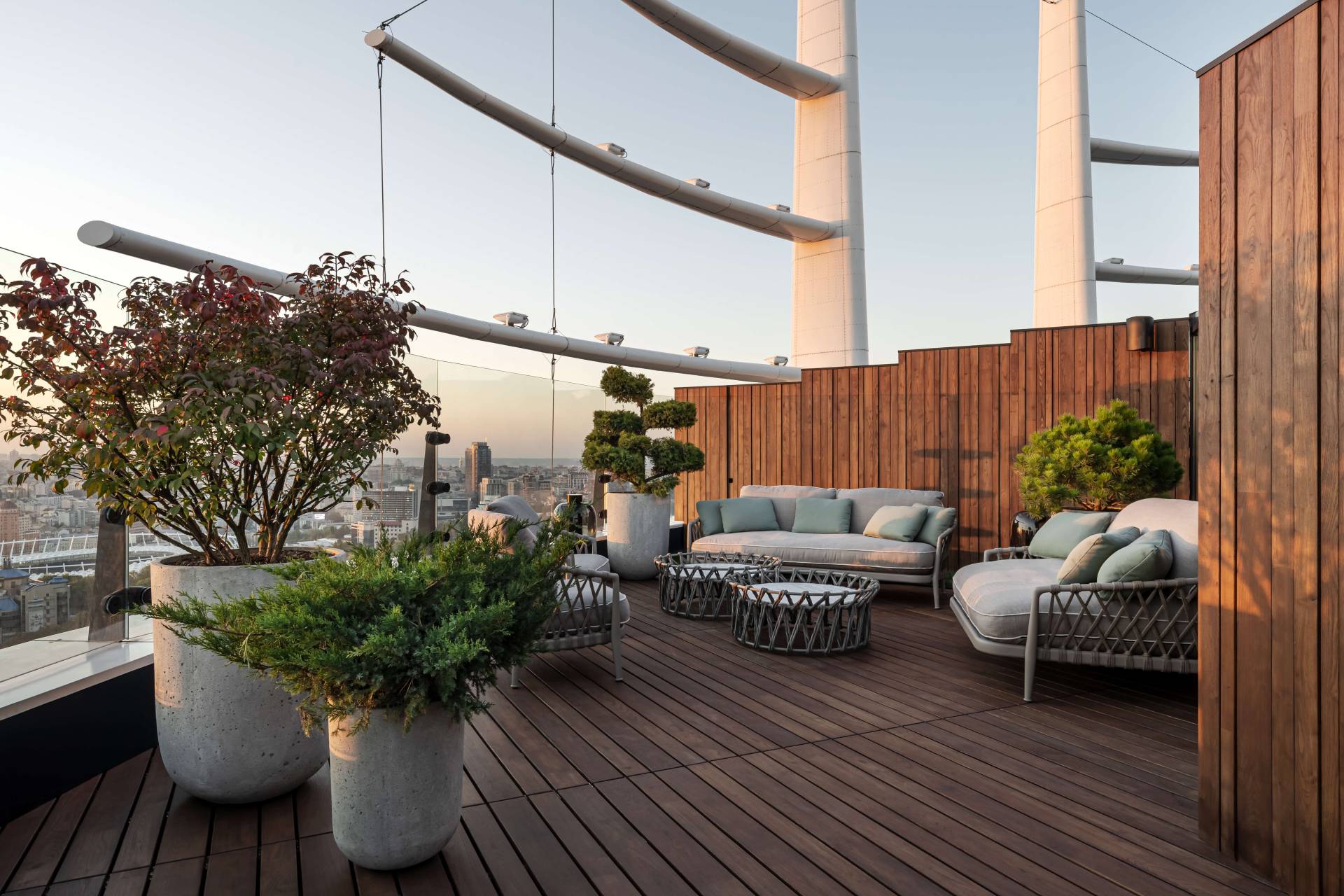 Barbecue party, evening chill, or night stargazing — anything can be organized here. And mini-kitchen in the dining zone will surely help with it.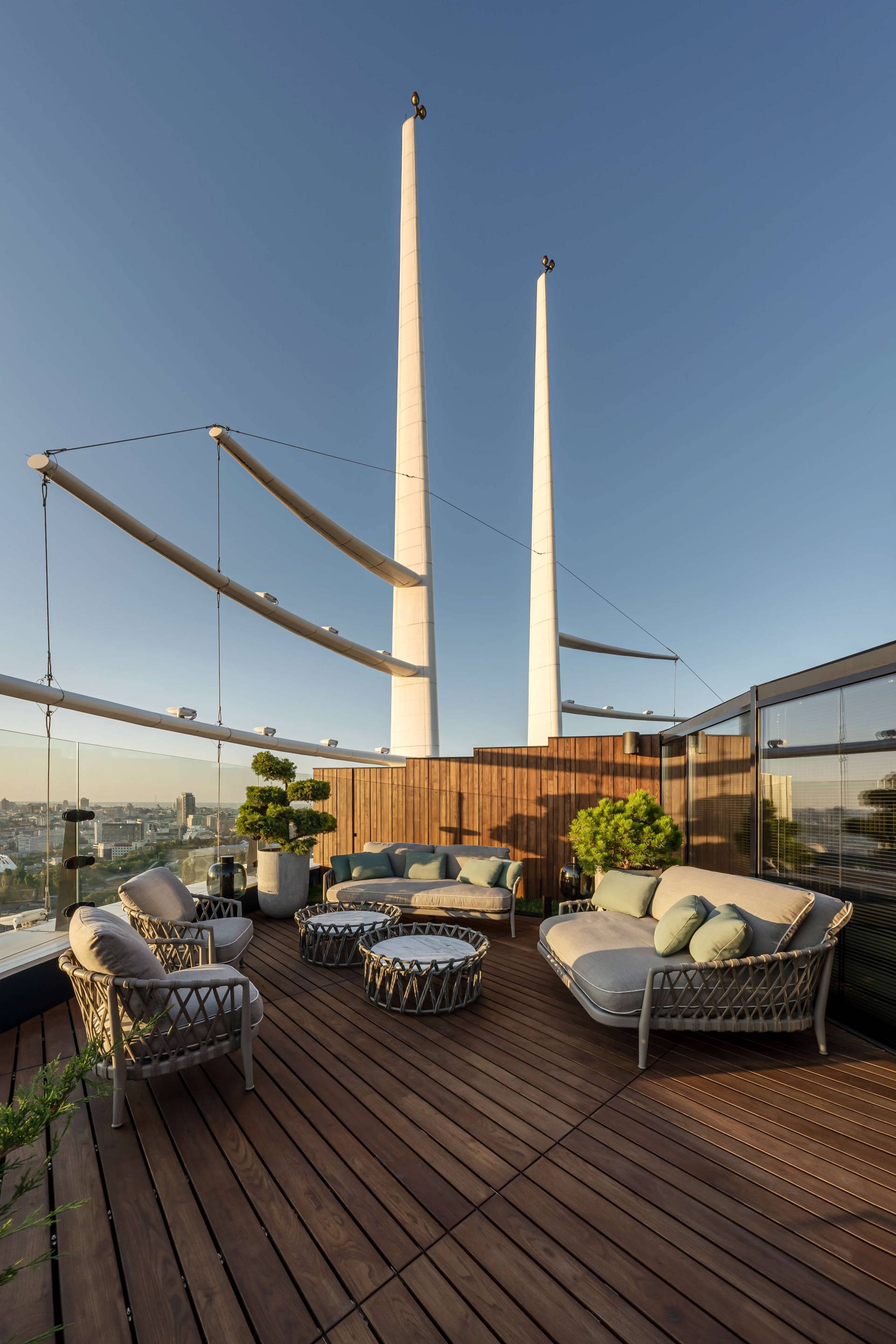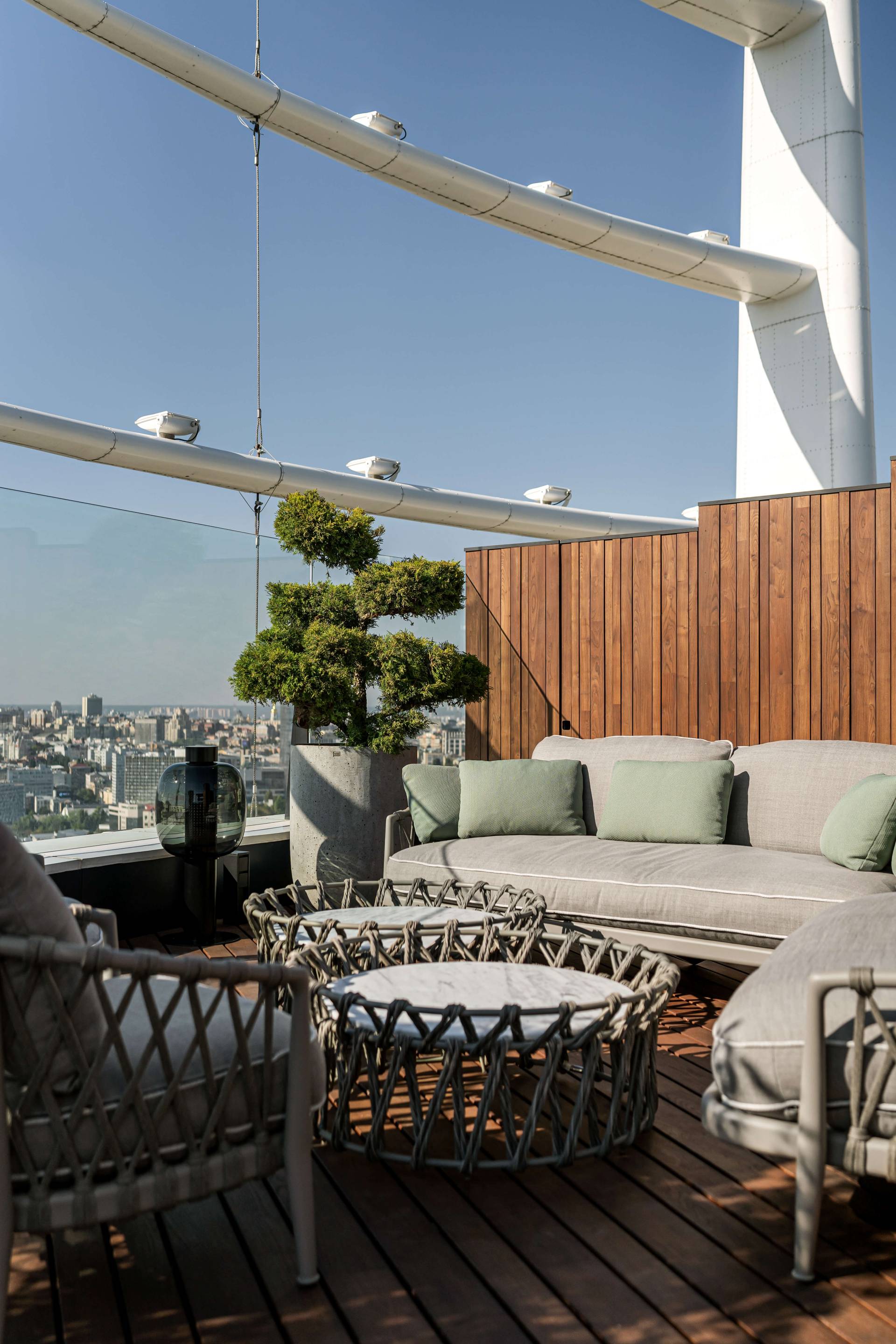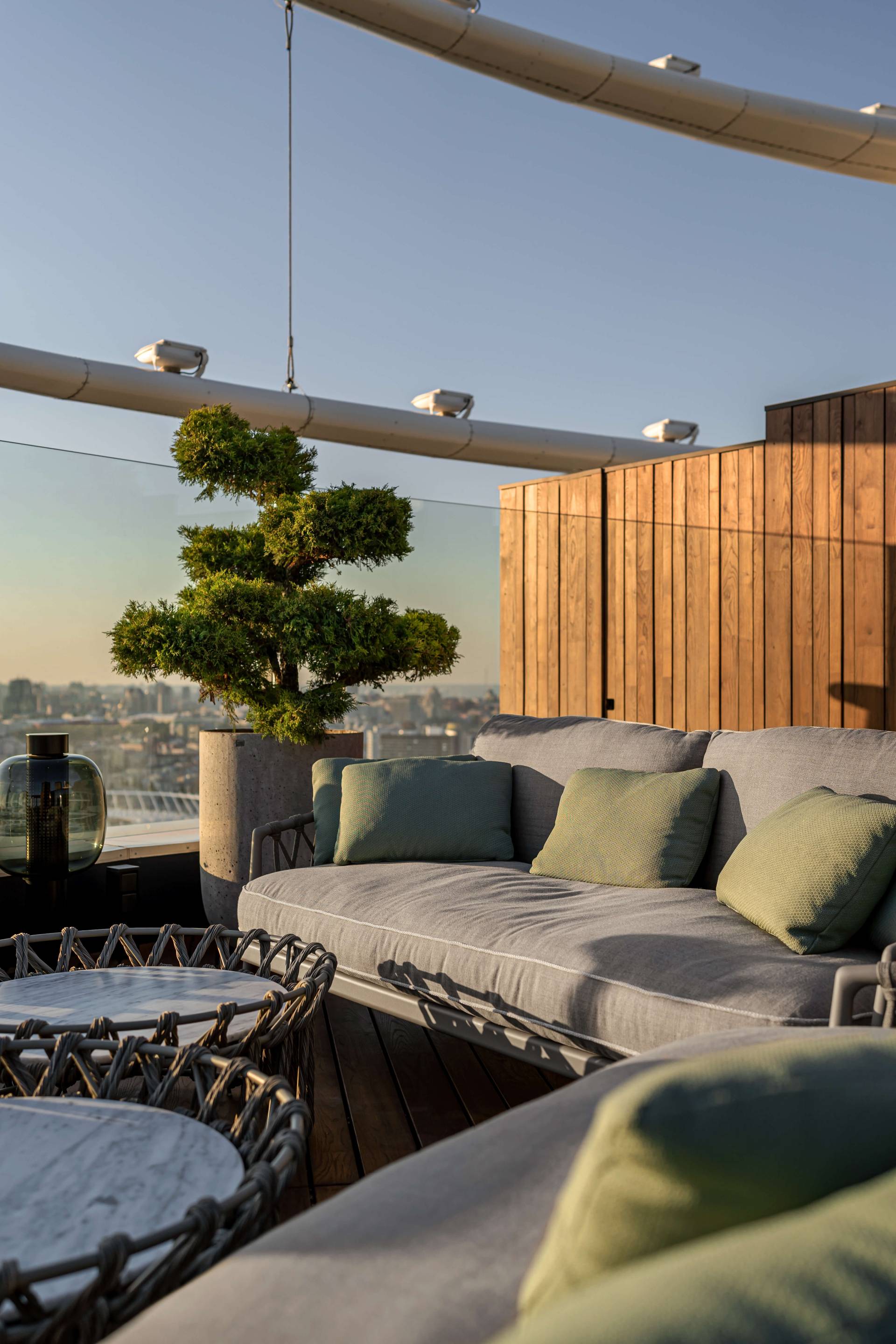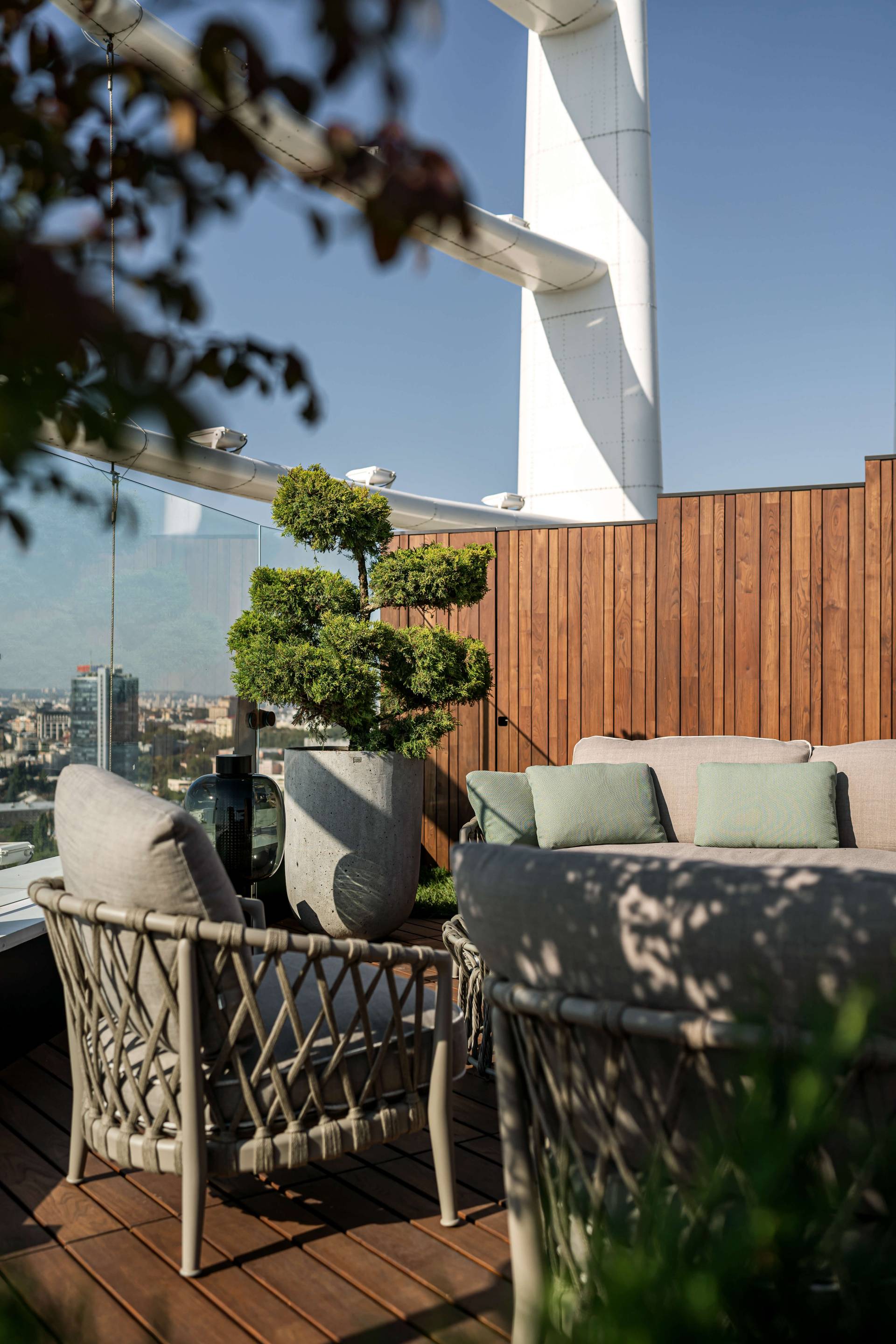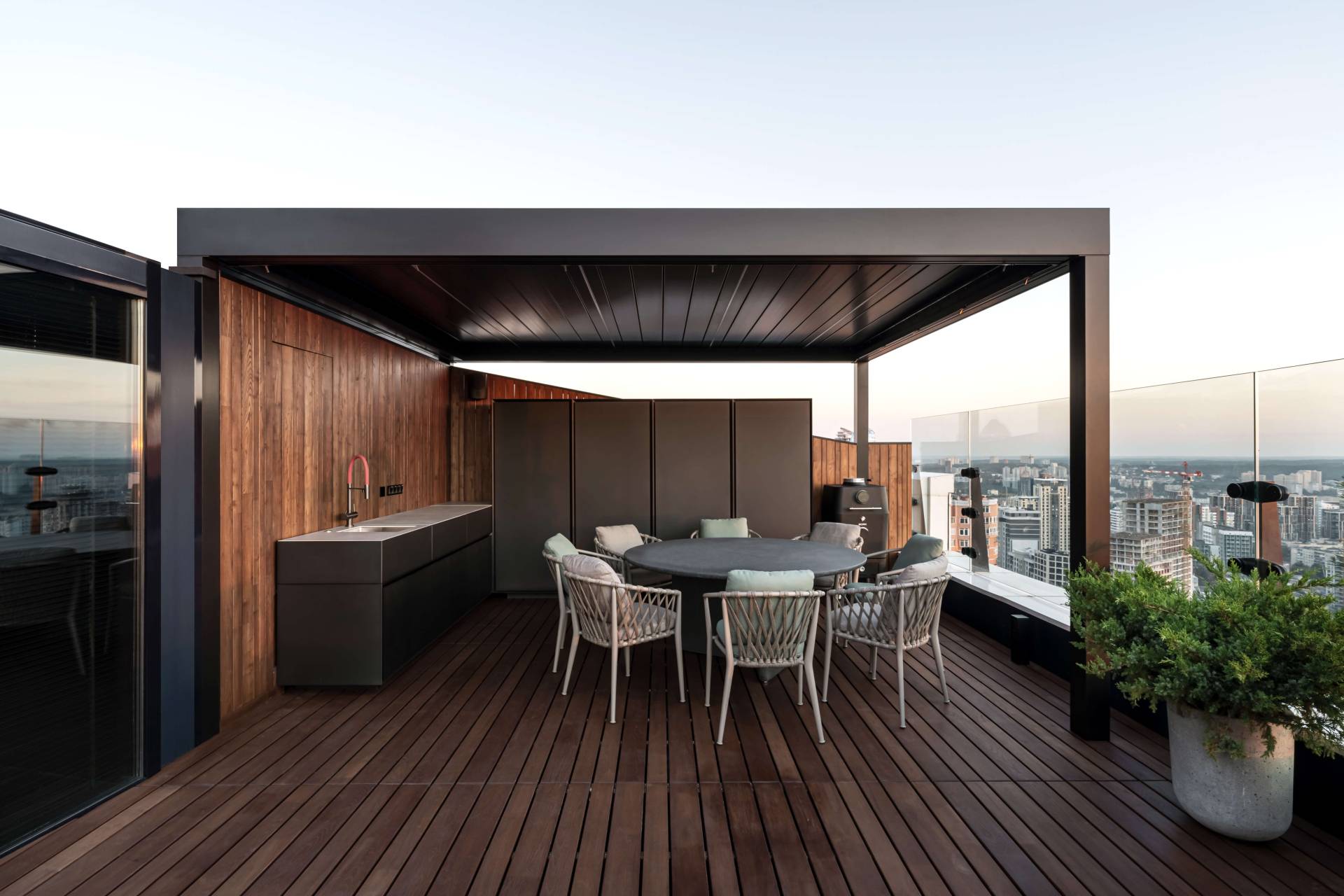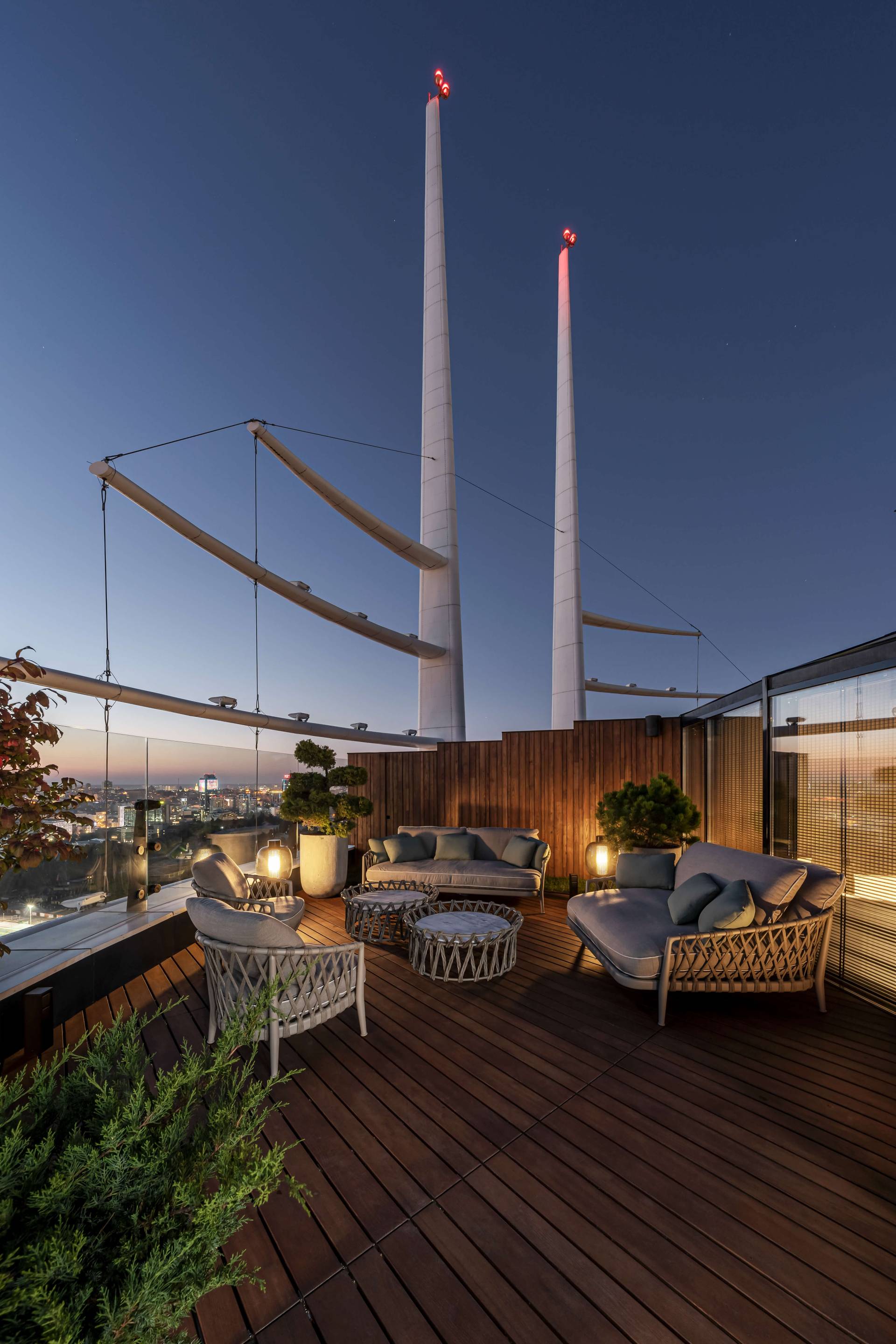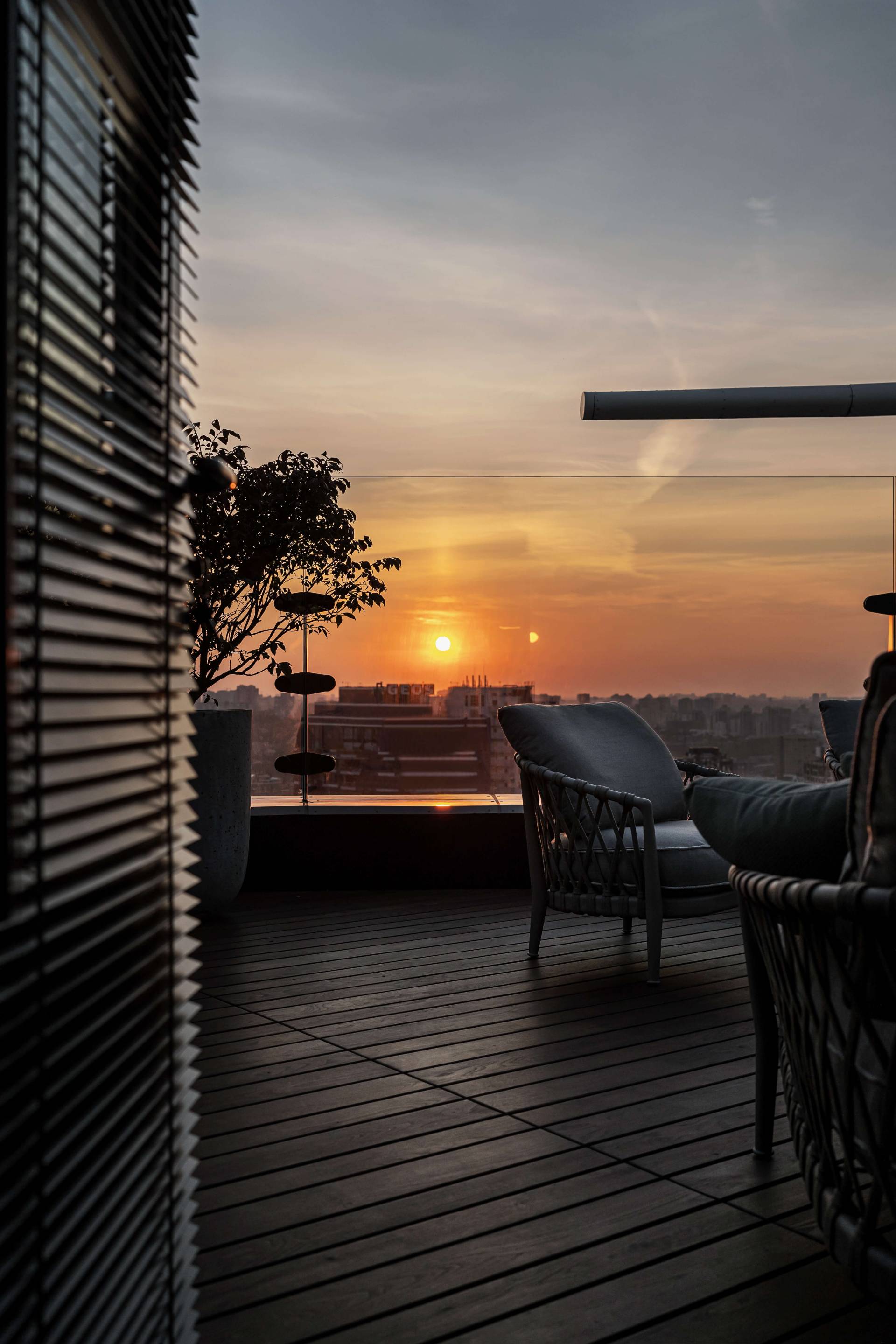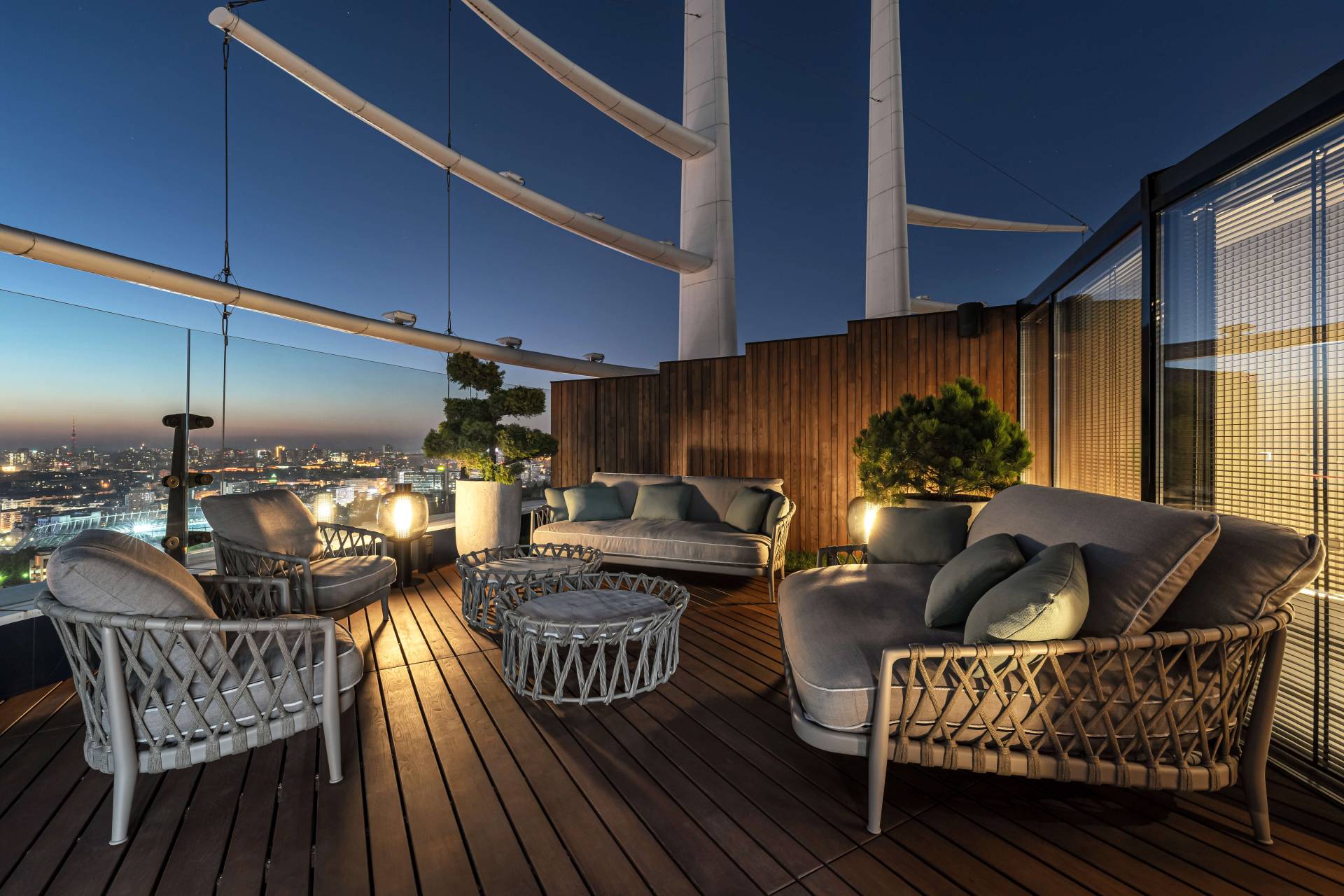 LAYOUT SOLUTION


---