IQ
-73-DM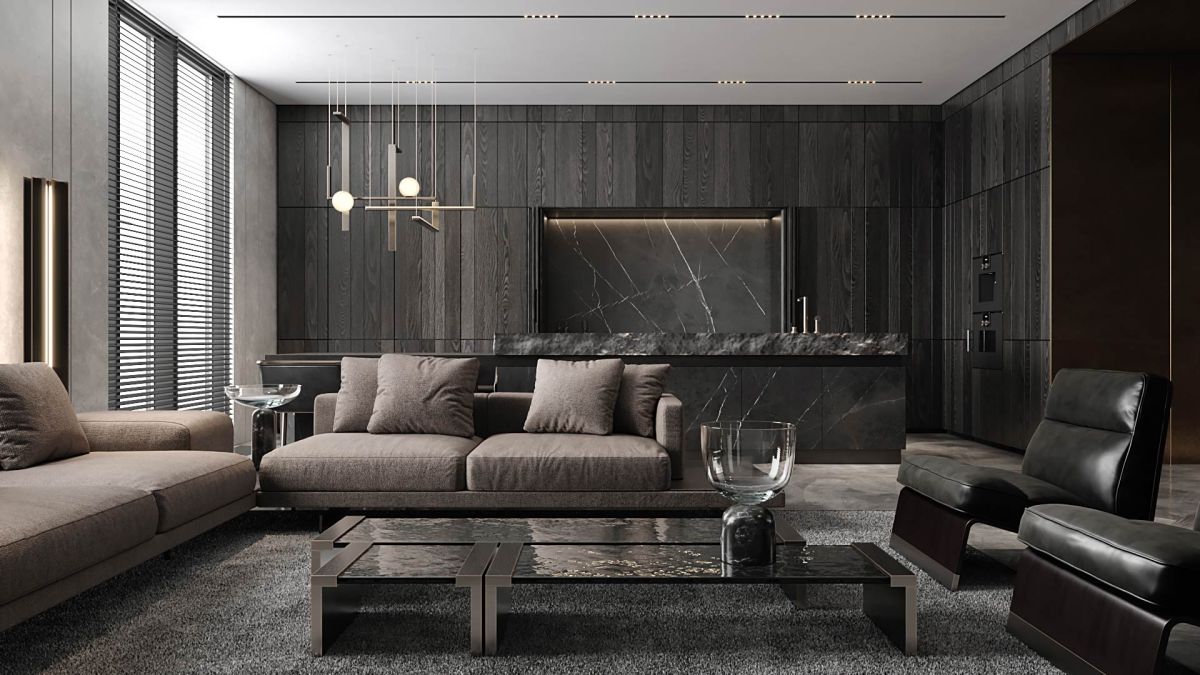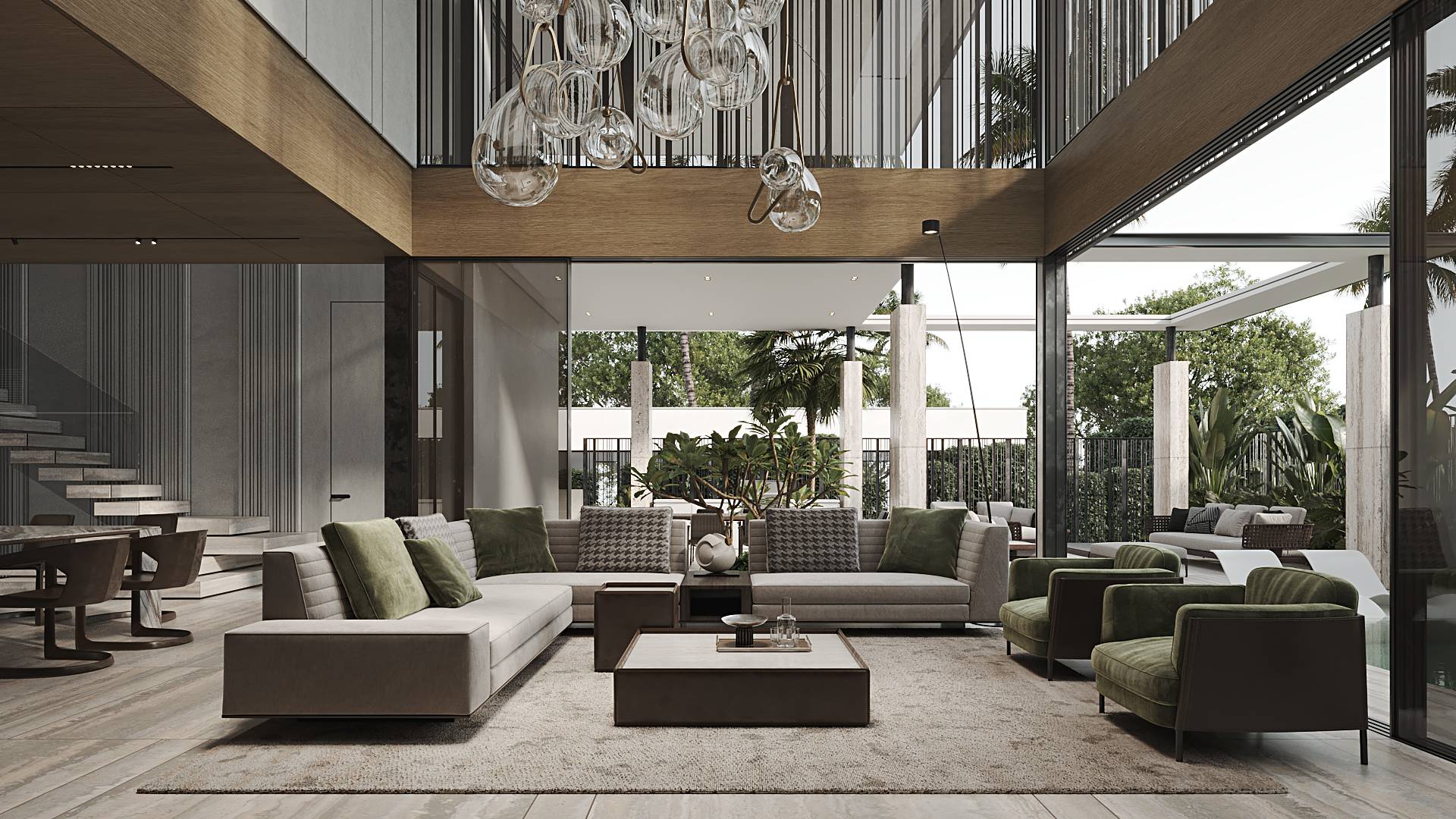 ---
Would you feel comfortable staying in this guest room? Located in a high-end residential building in the center of Madrid, this studio apartment is the epitome of brutal luxury. Our client, a young businessman, asked for an interior that would speak two things: contemporary elegance and exquisite taste. And so it does!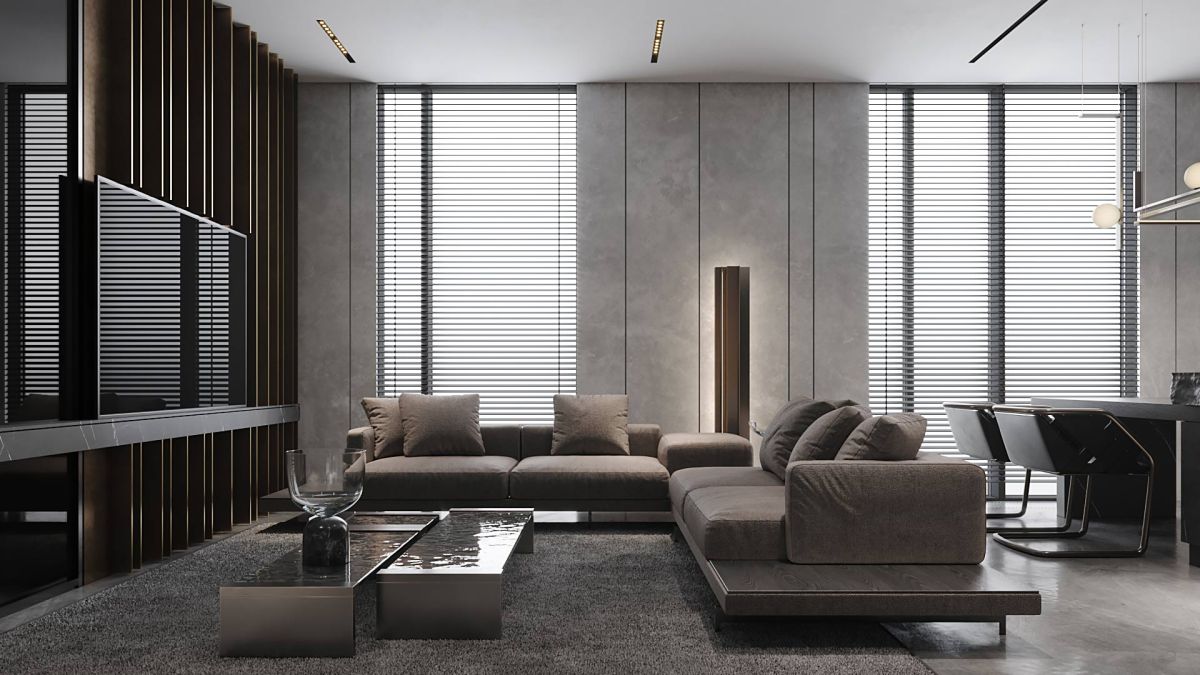 GENERAL CONCEPT
This project features everything that IQOSA is loved for: furniture by renowned manufacturers, unique decorative solutions, and unconventional design approaches. One of the tasks that we had to solve with the design was to plan all zones without turning the studio apartment into a set of tiny boxes.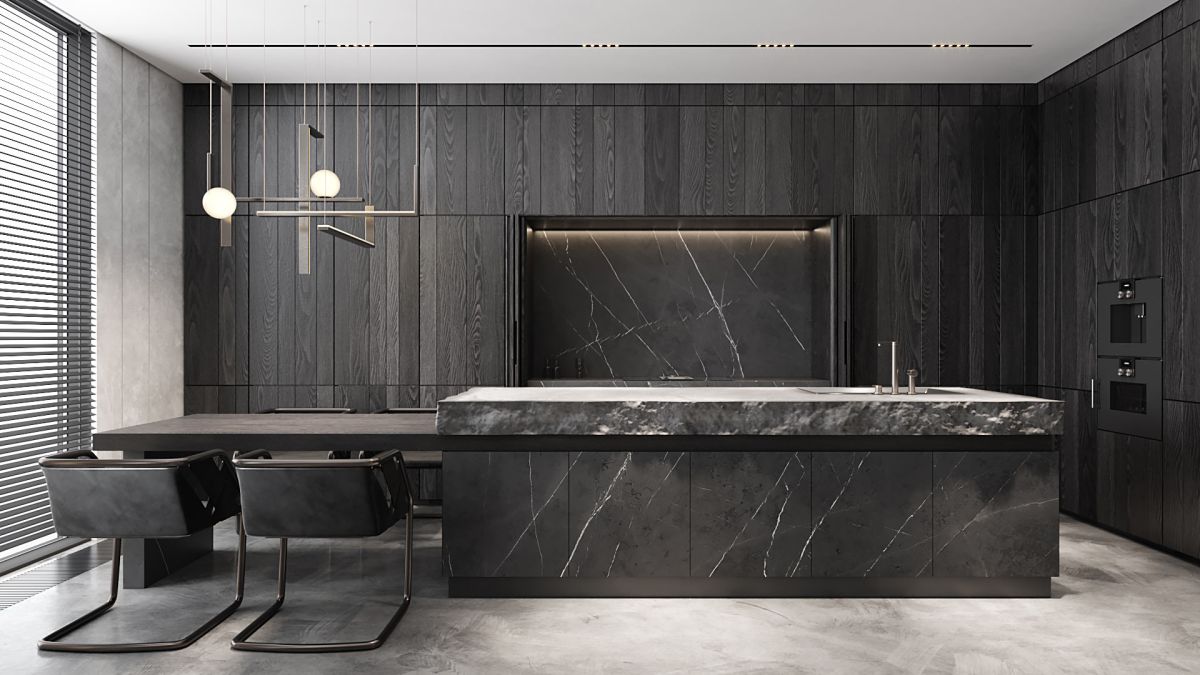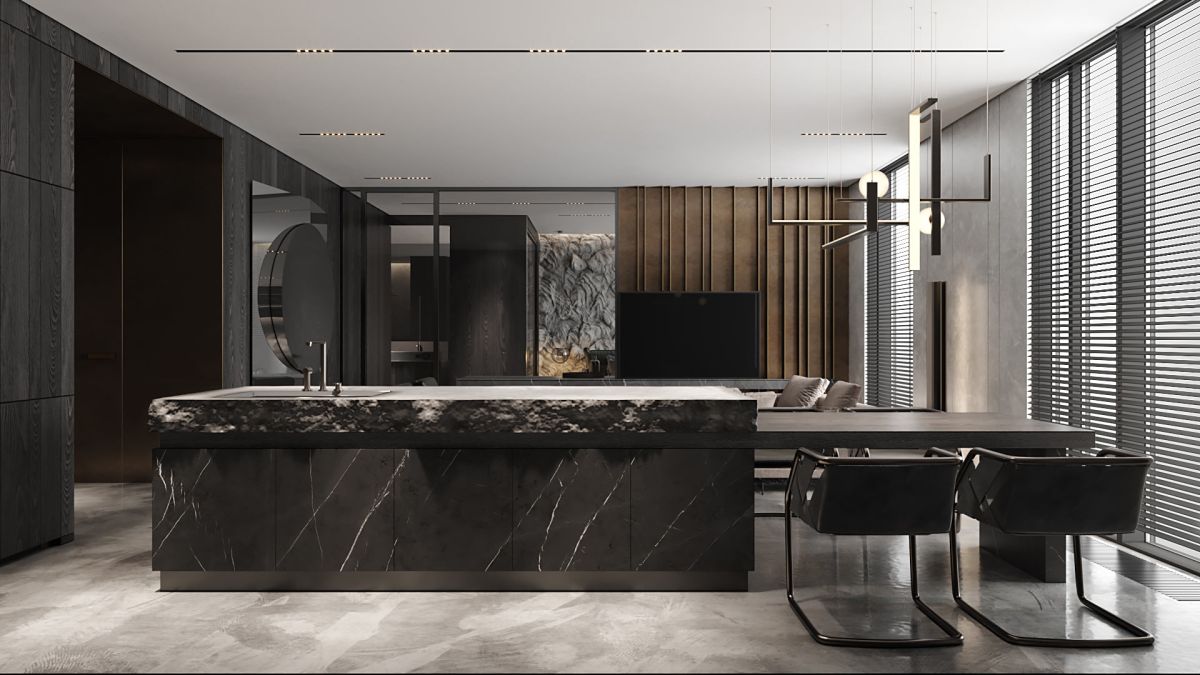 Since our client doesn't use the kitchen often, we ordered a custom design with a pocket-doors system that would cover the stovetop. We also combined the island and dining table into one piece, which highlighted the main form of the space — an elongated rectangle. We couldn't resist but place a monolithic stone slab with raw sides as an island top. That's brutalism in action, indeed!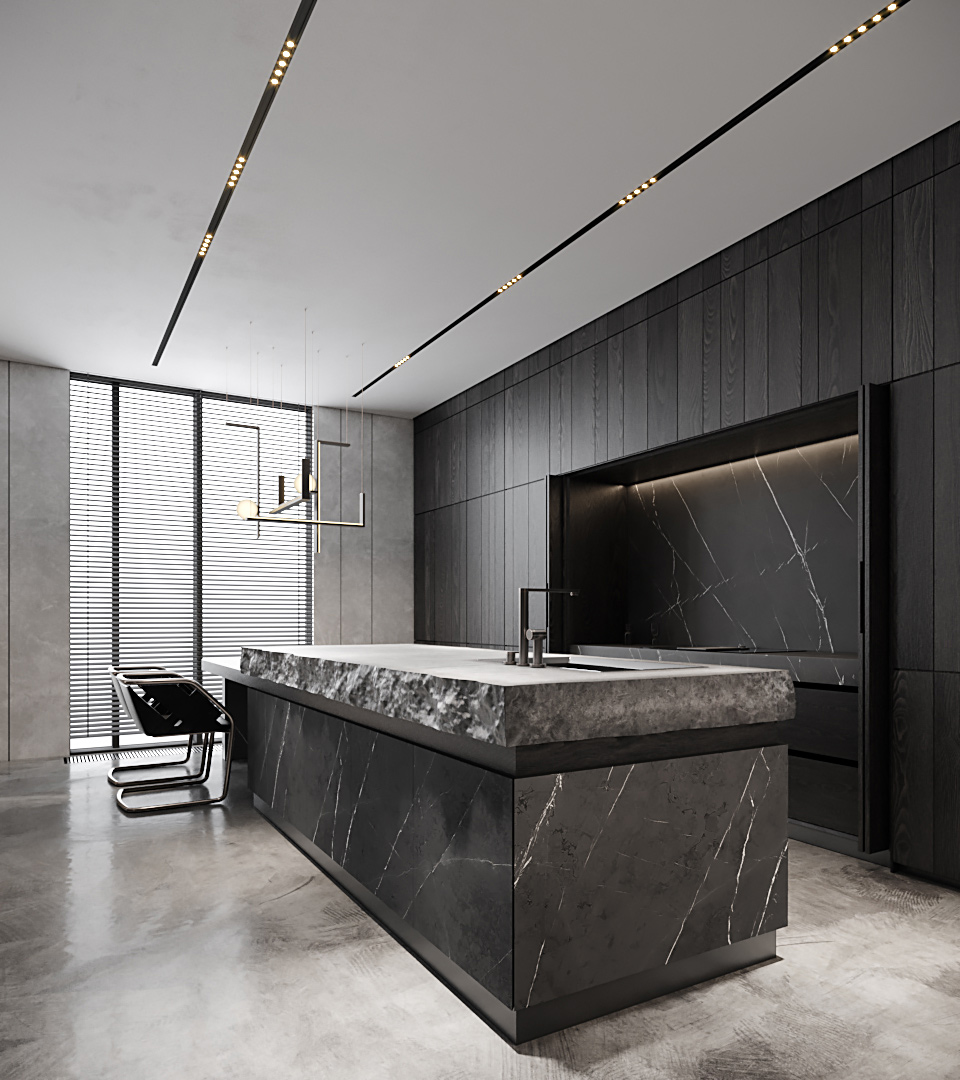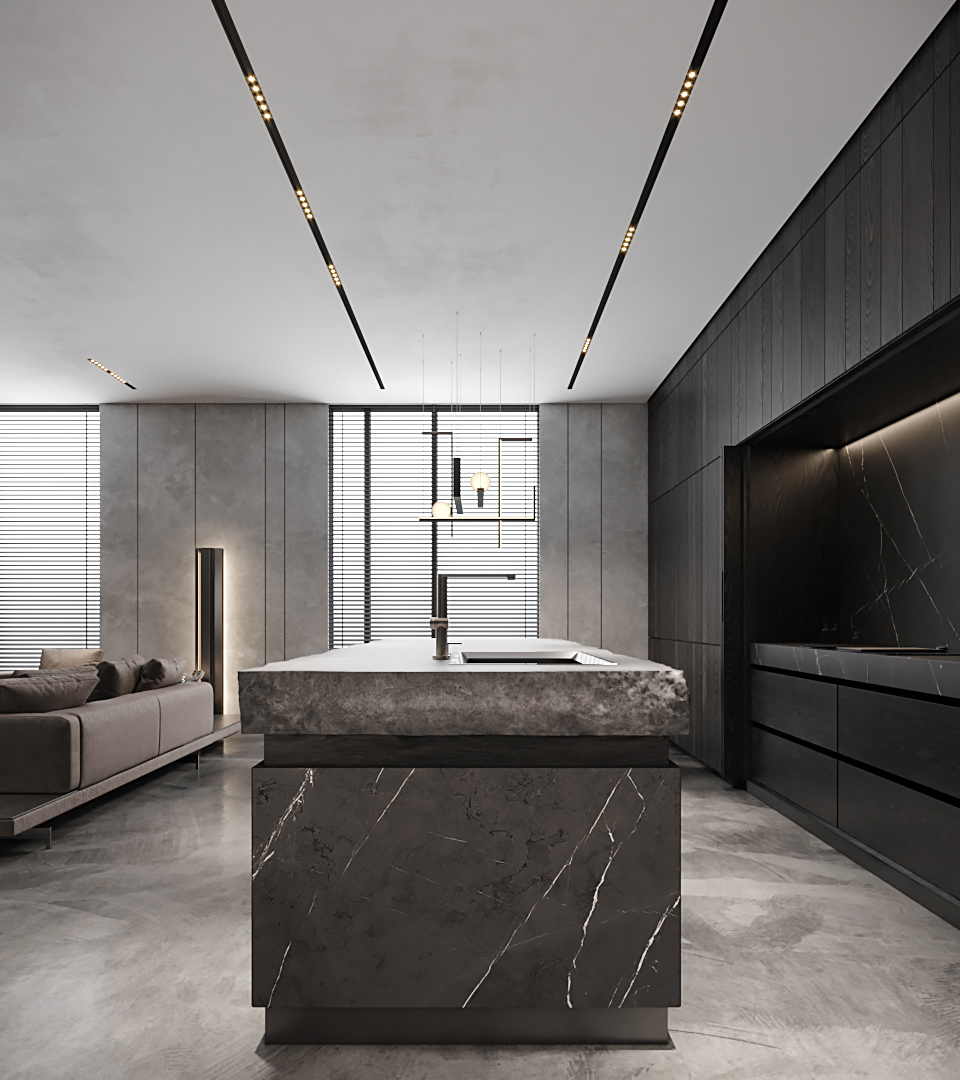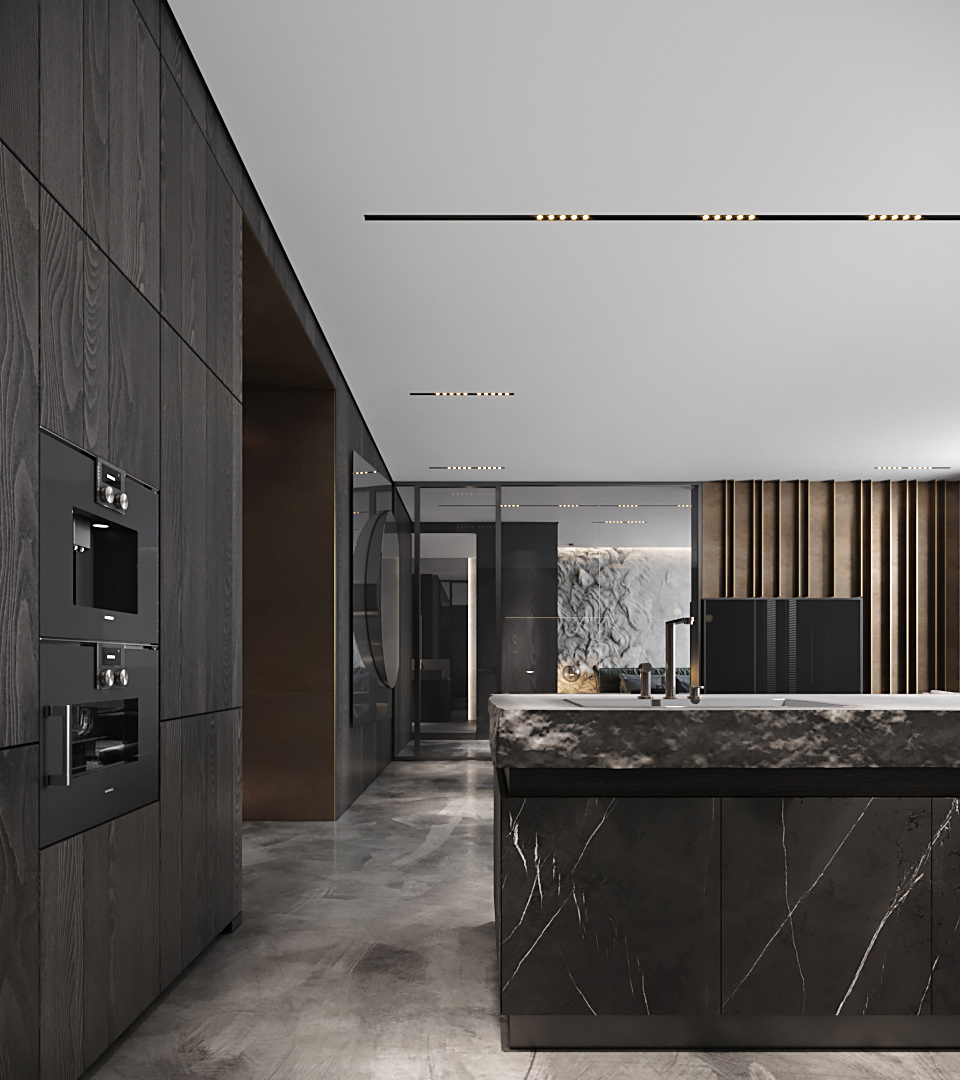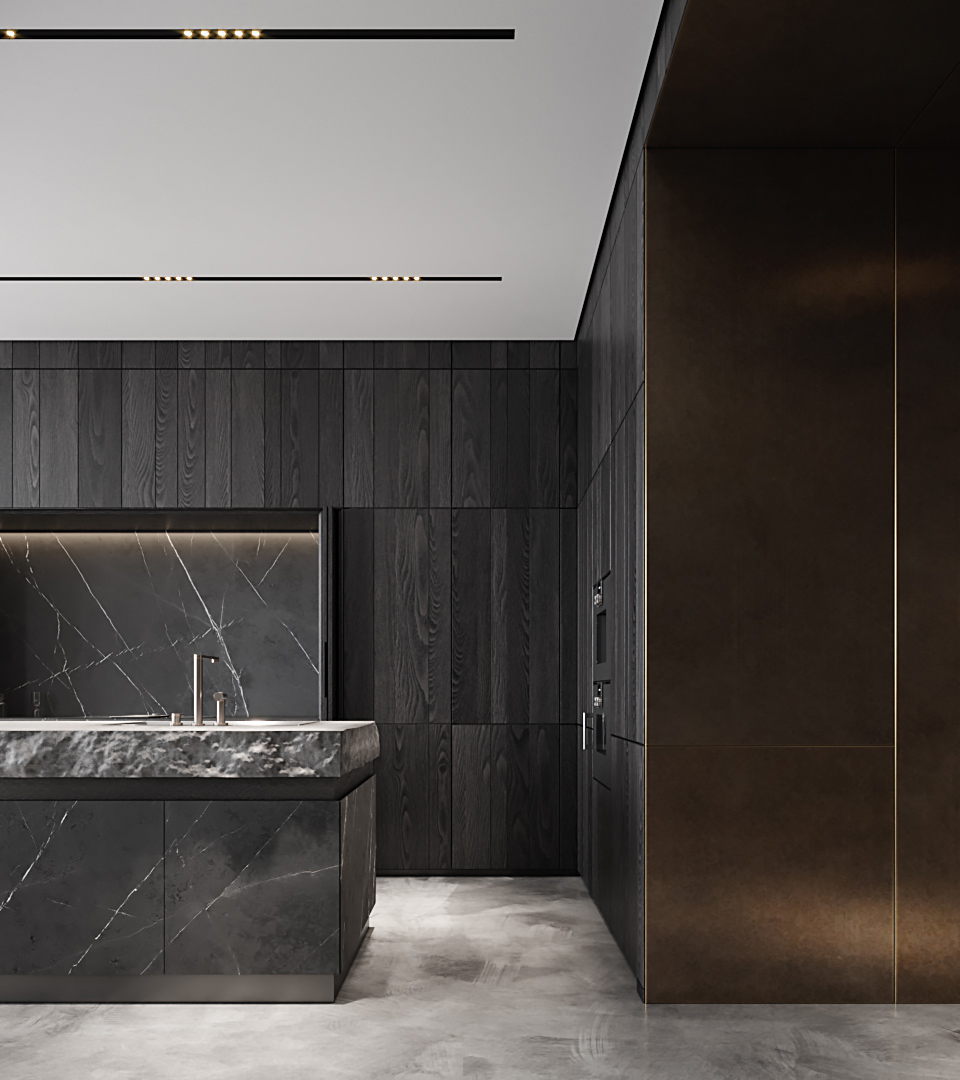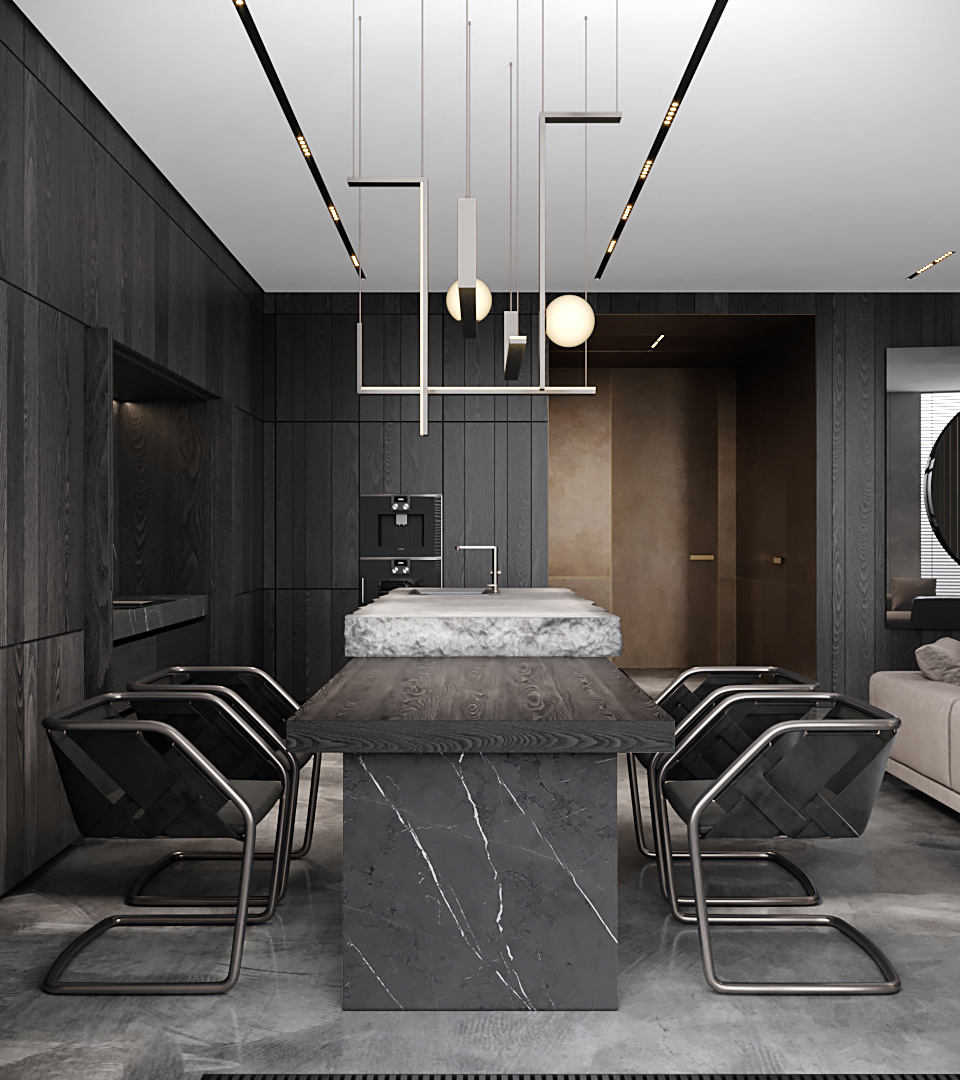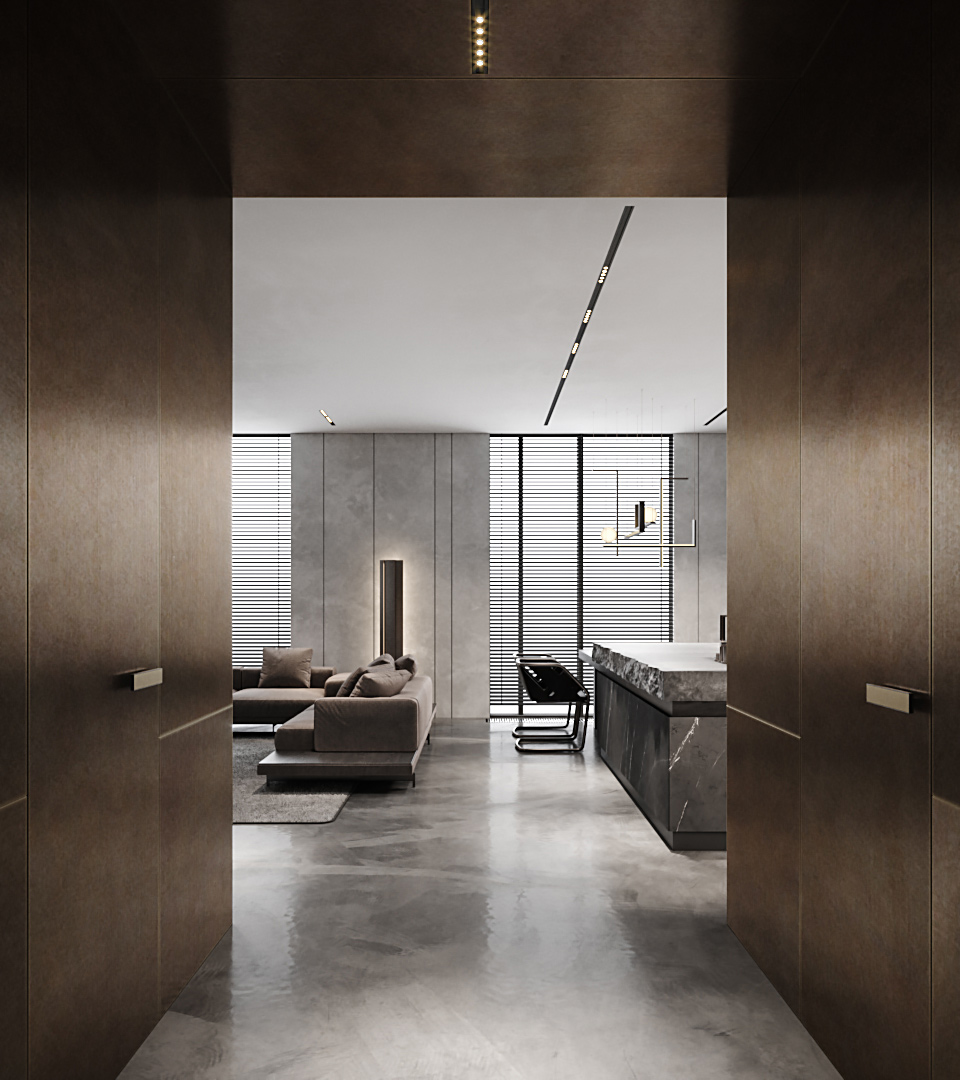 The living zone features Baxter furniture and a layered Tonelli mirror, which is one of few round details in the space. We also decided to add a bit of an industrial vibe by covering a TV wall with riffled metal panels, and the entrance area — with smooth metal in bronze.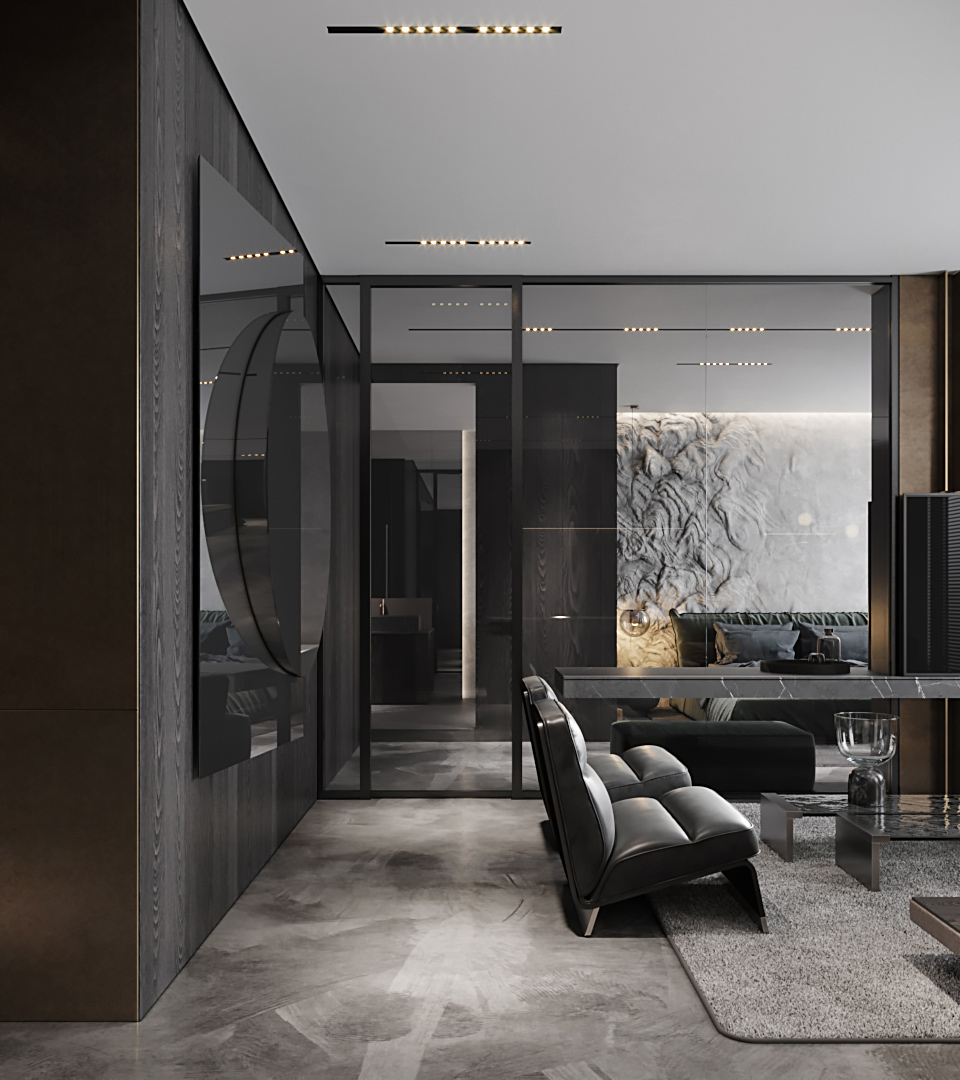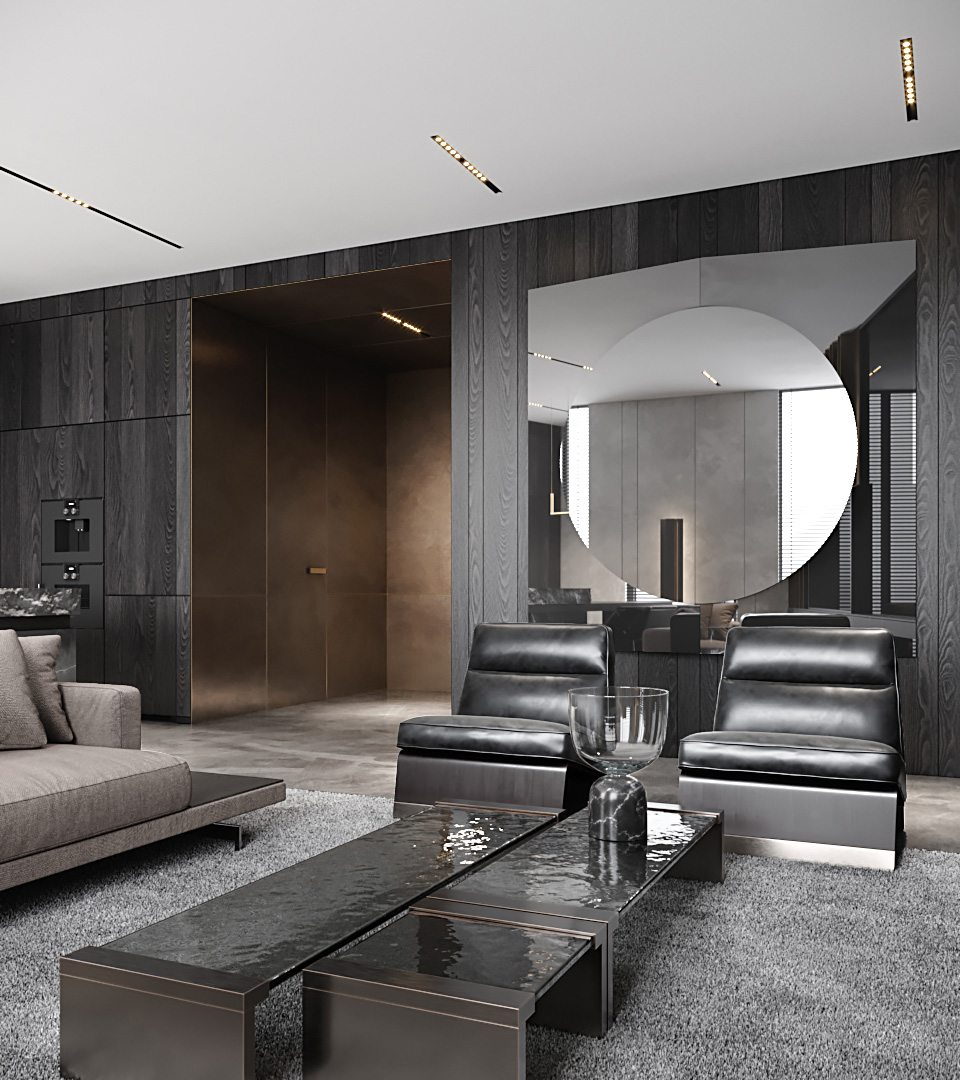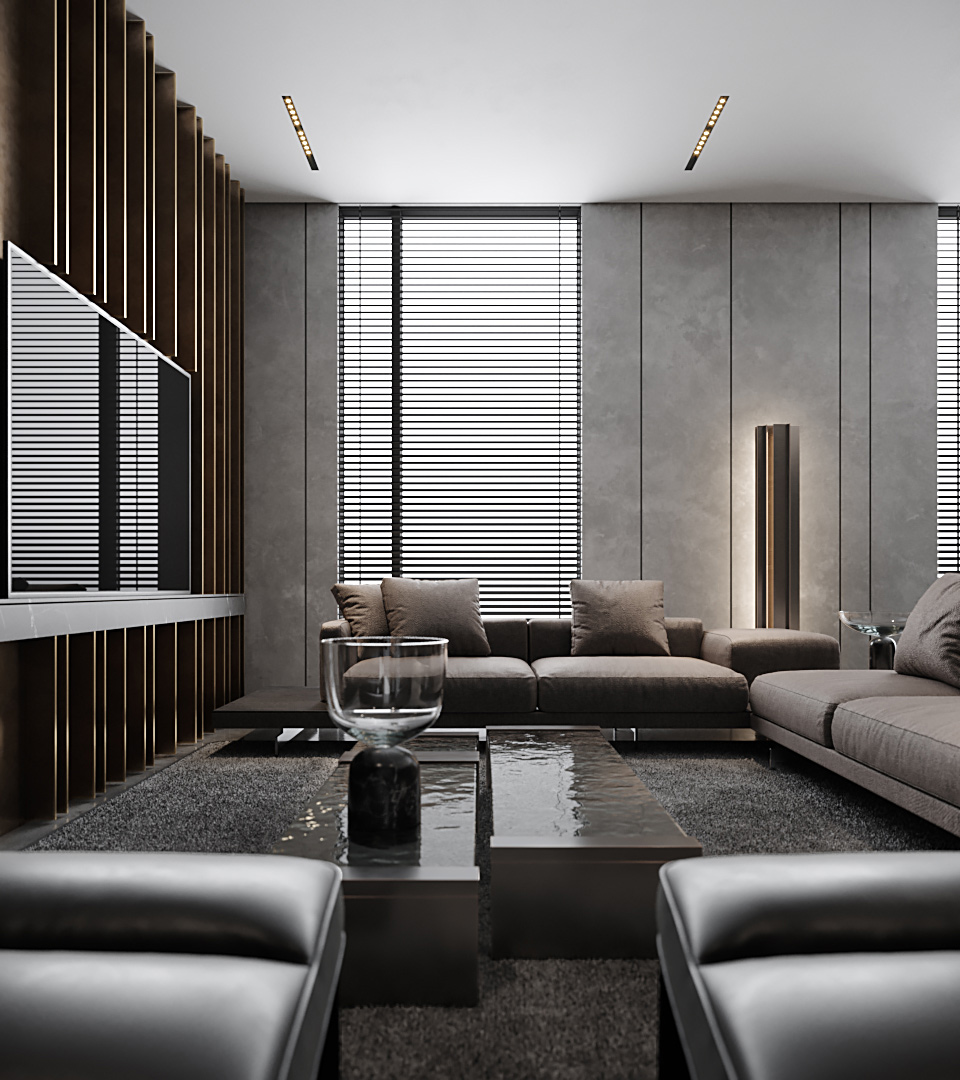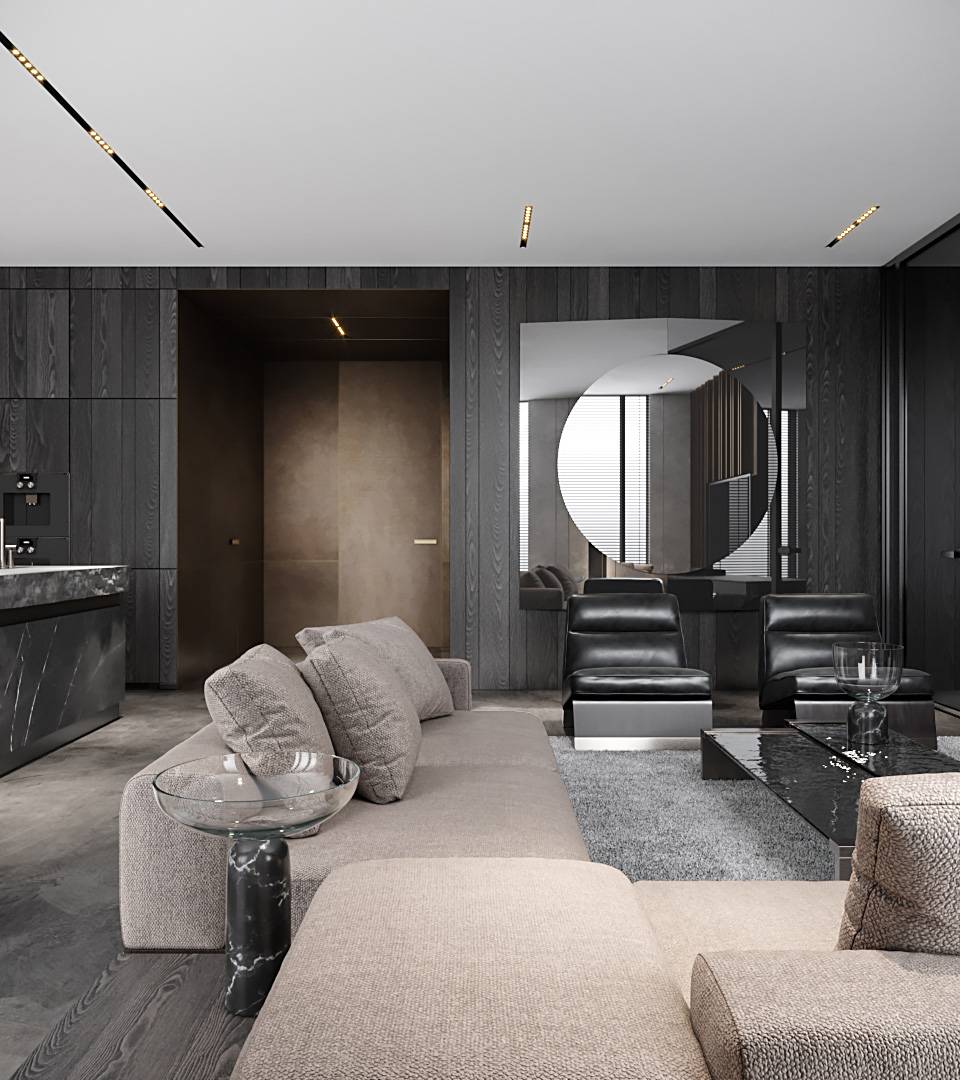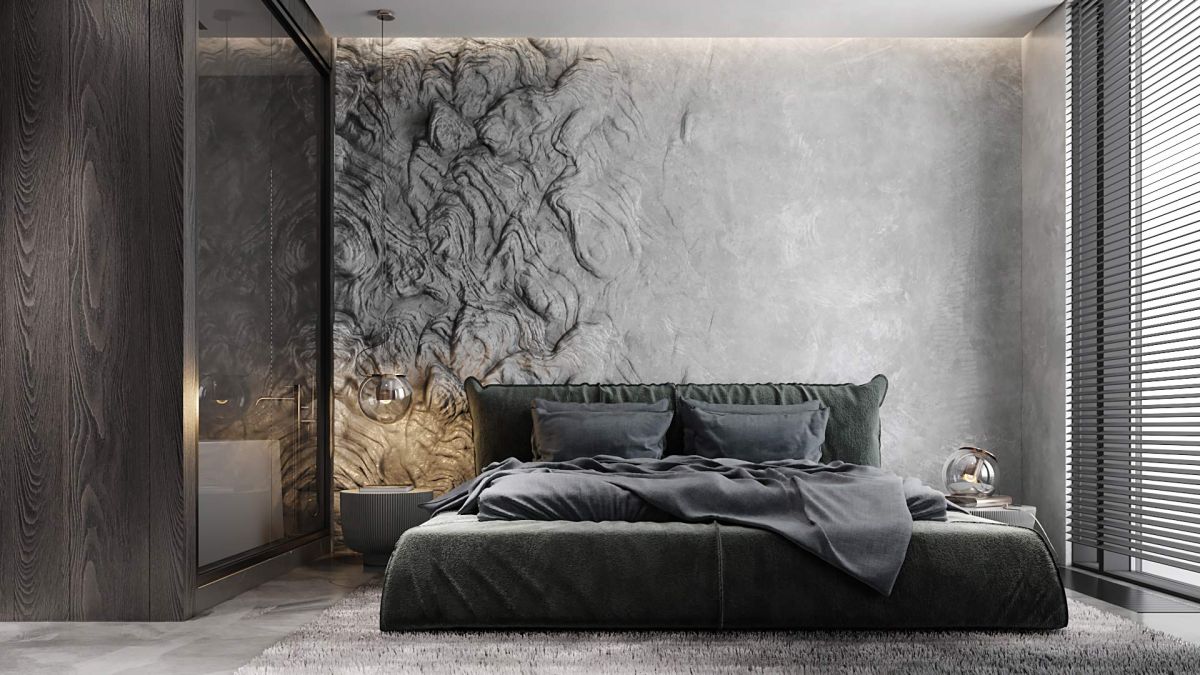 The same toned glass divides the bedroom from the living room. This technique allowed us to keep privacy and spaciousness. We have one accent wall here that can be visible from the living room. We recreated the texture of the mountain surface using decorative plaster.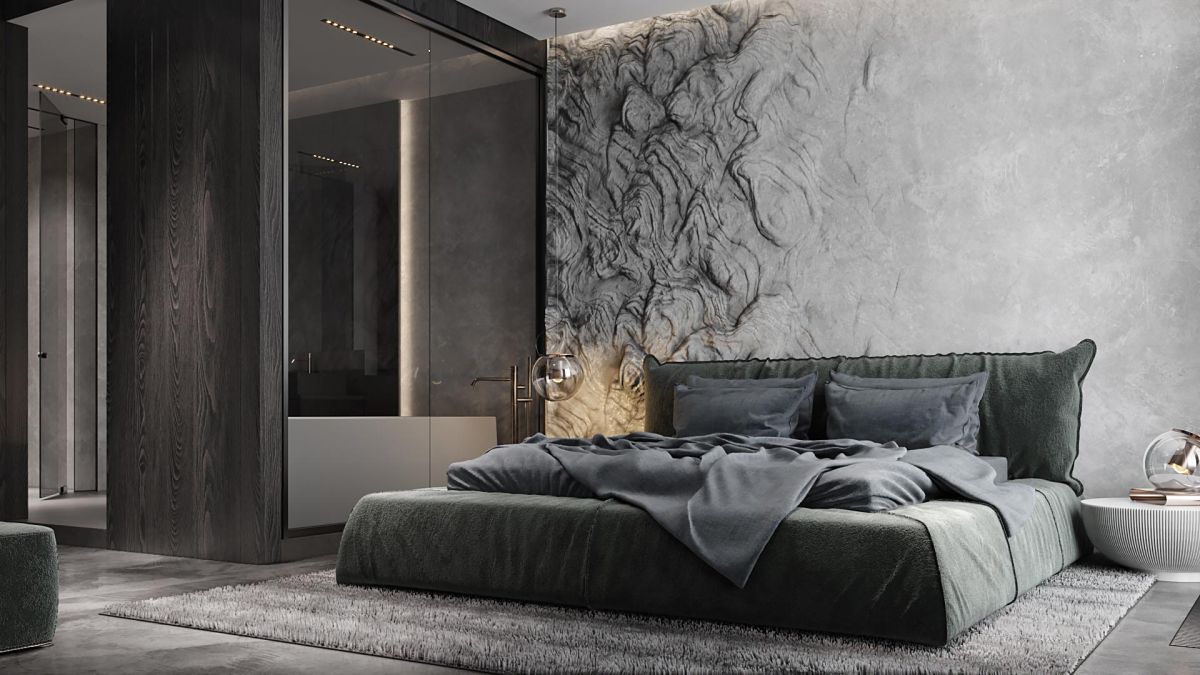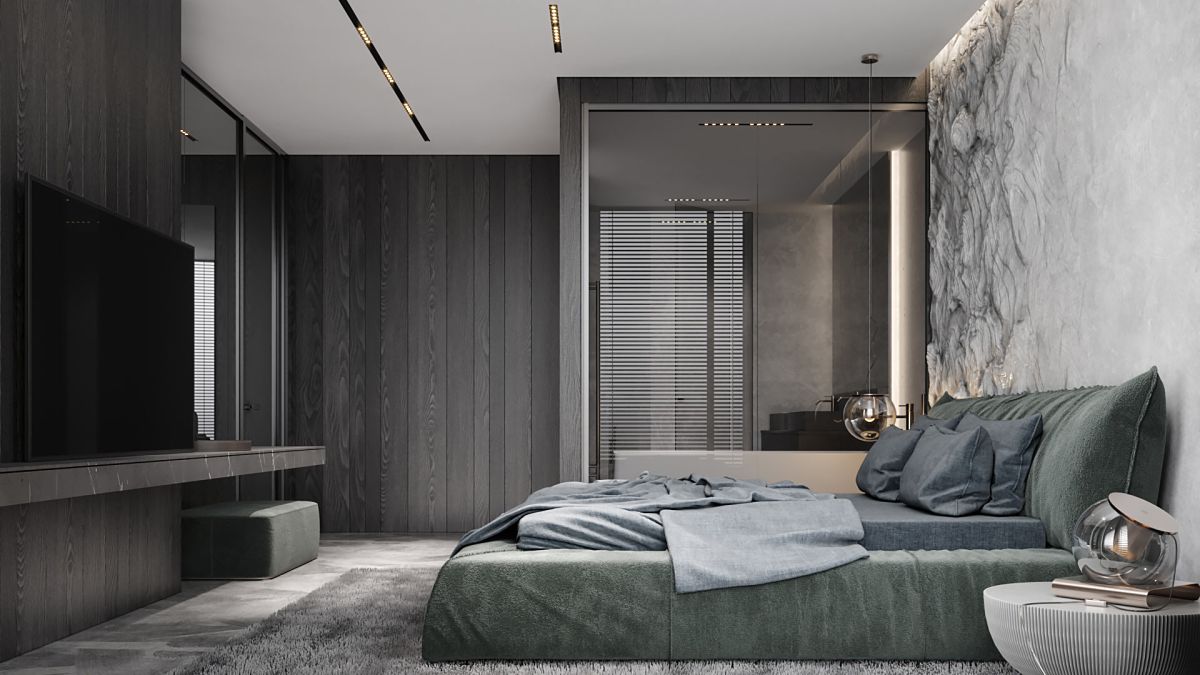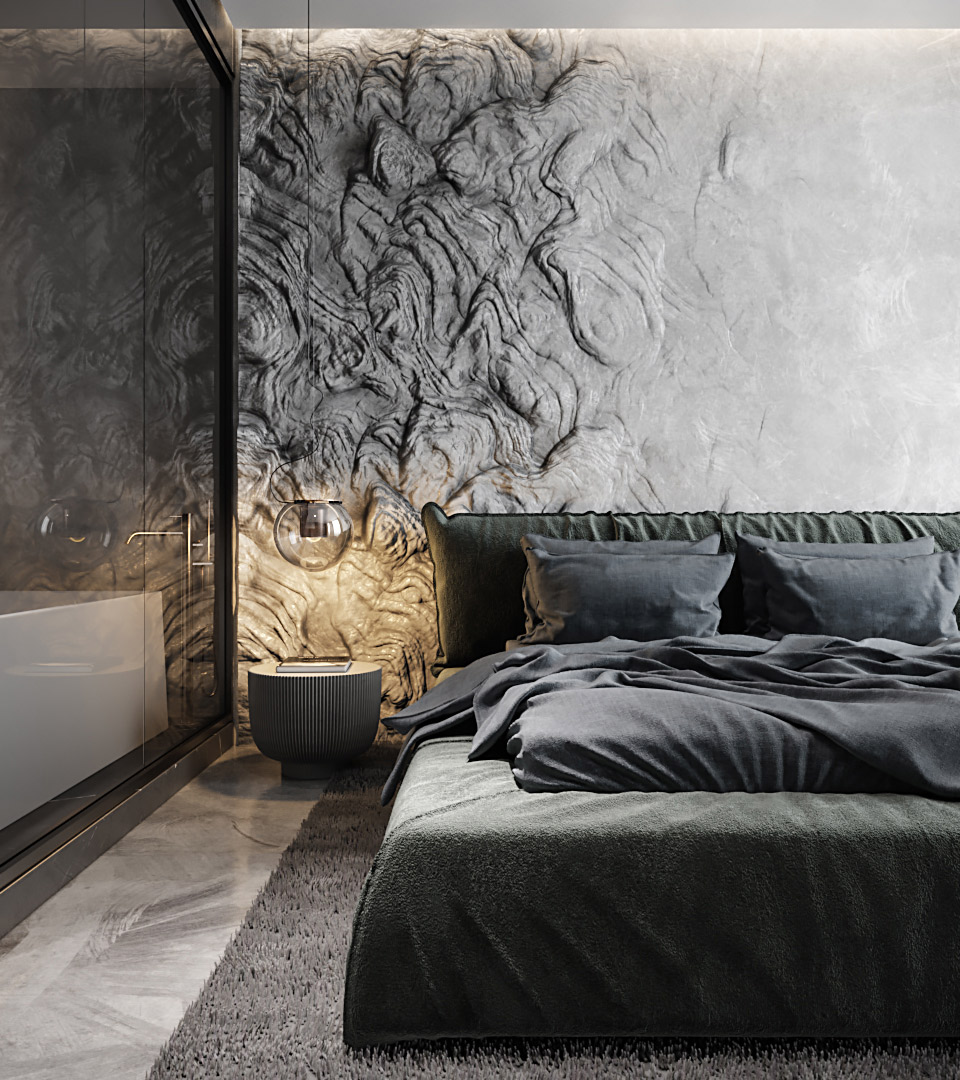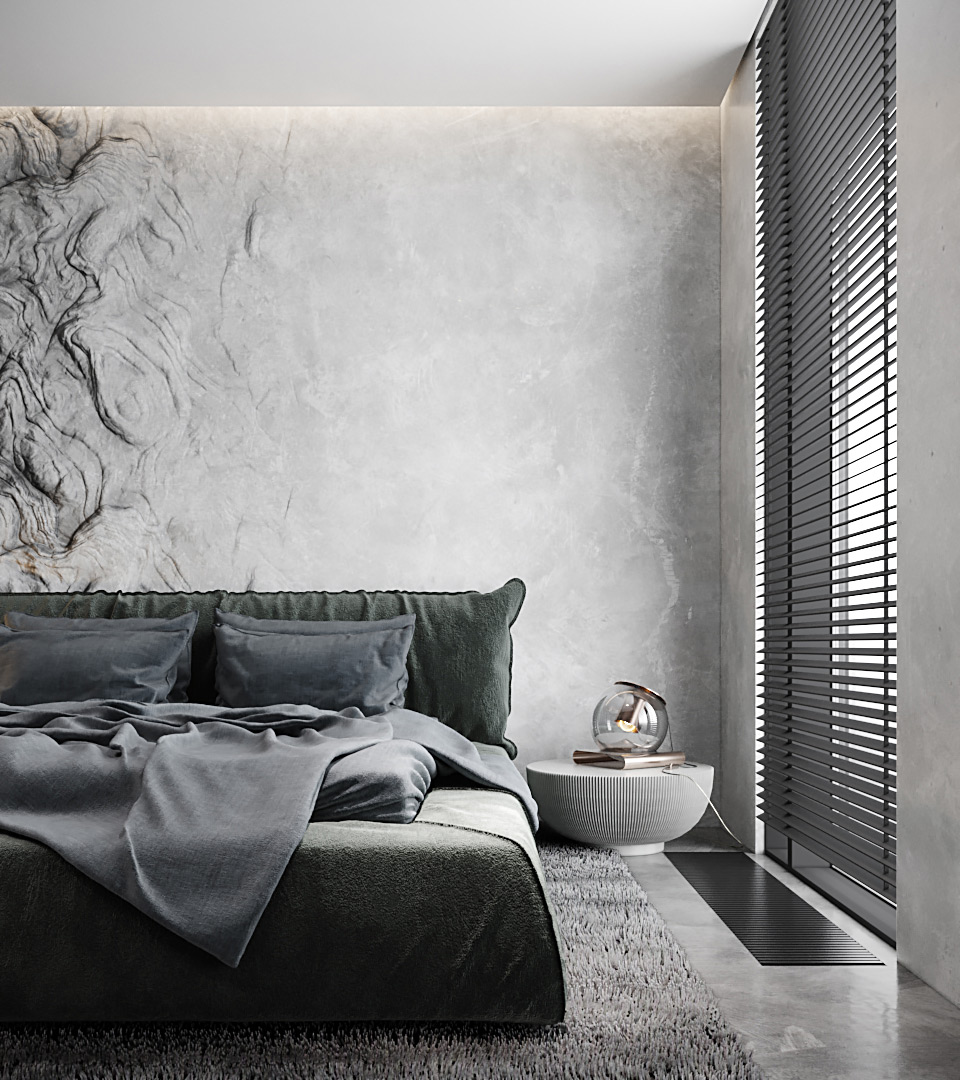 This bathroom looks like a bedroom extension due to the toned glass wall. When the light is on, the glass turns into a mirror panel. We wanted to keep this zone as minimal as possible, which is why we chose Pietra Grey marble on the floor and decorative plaster in the shower.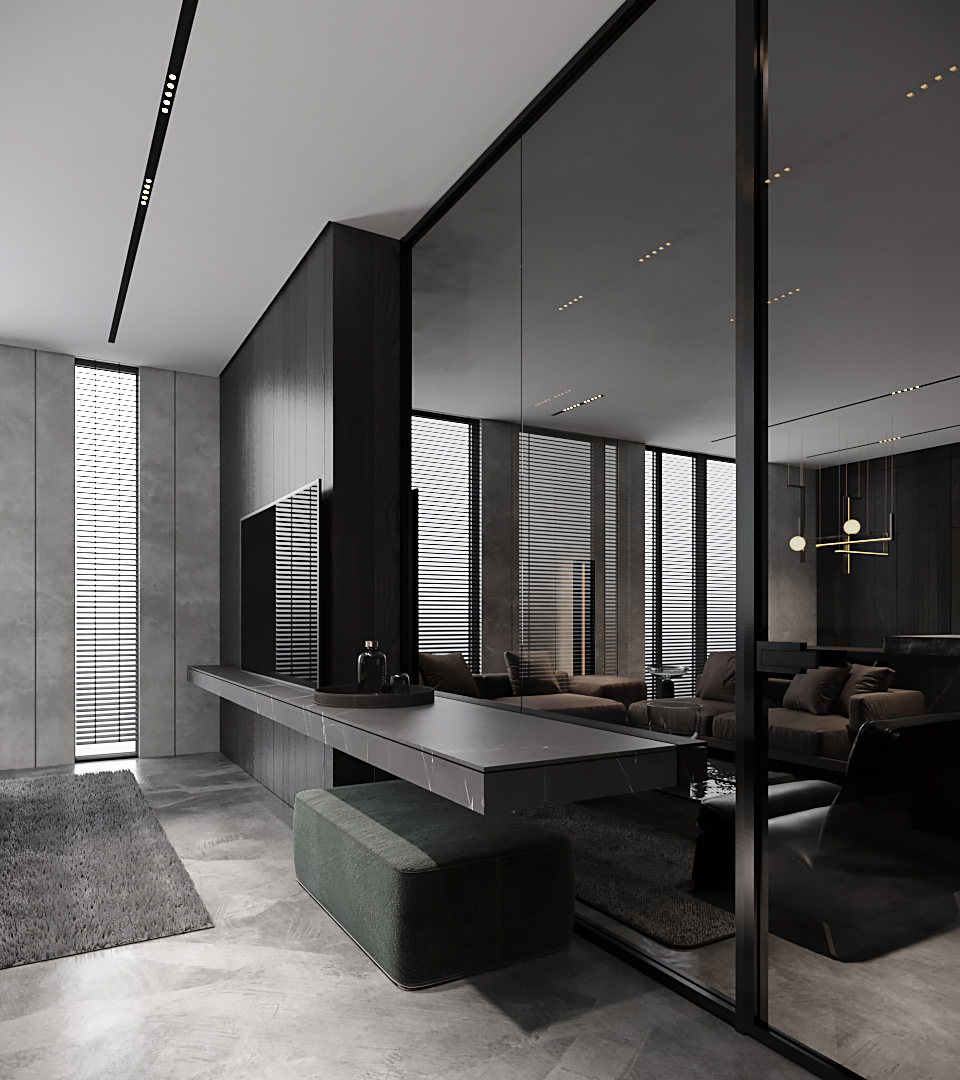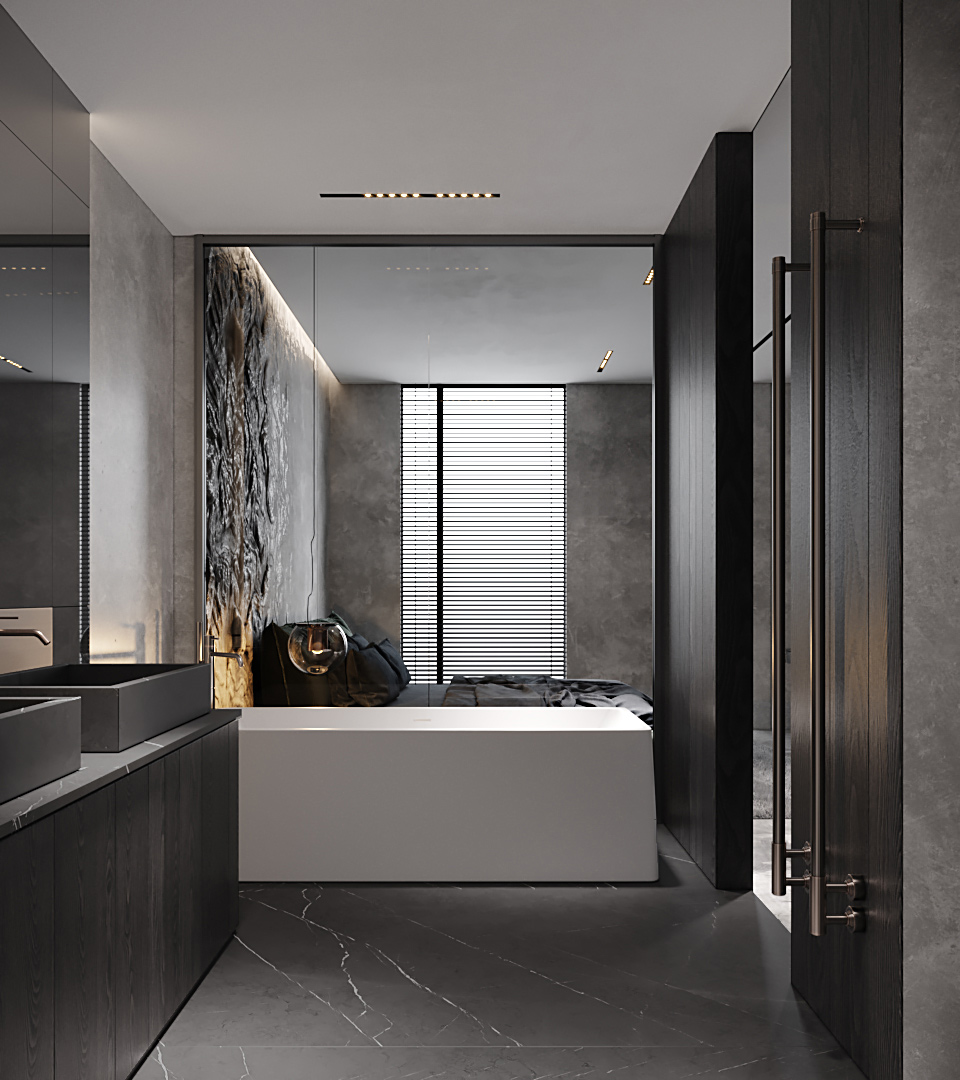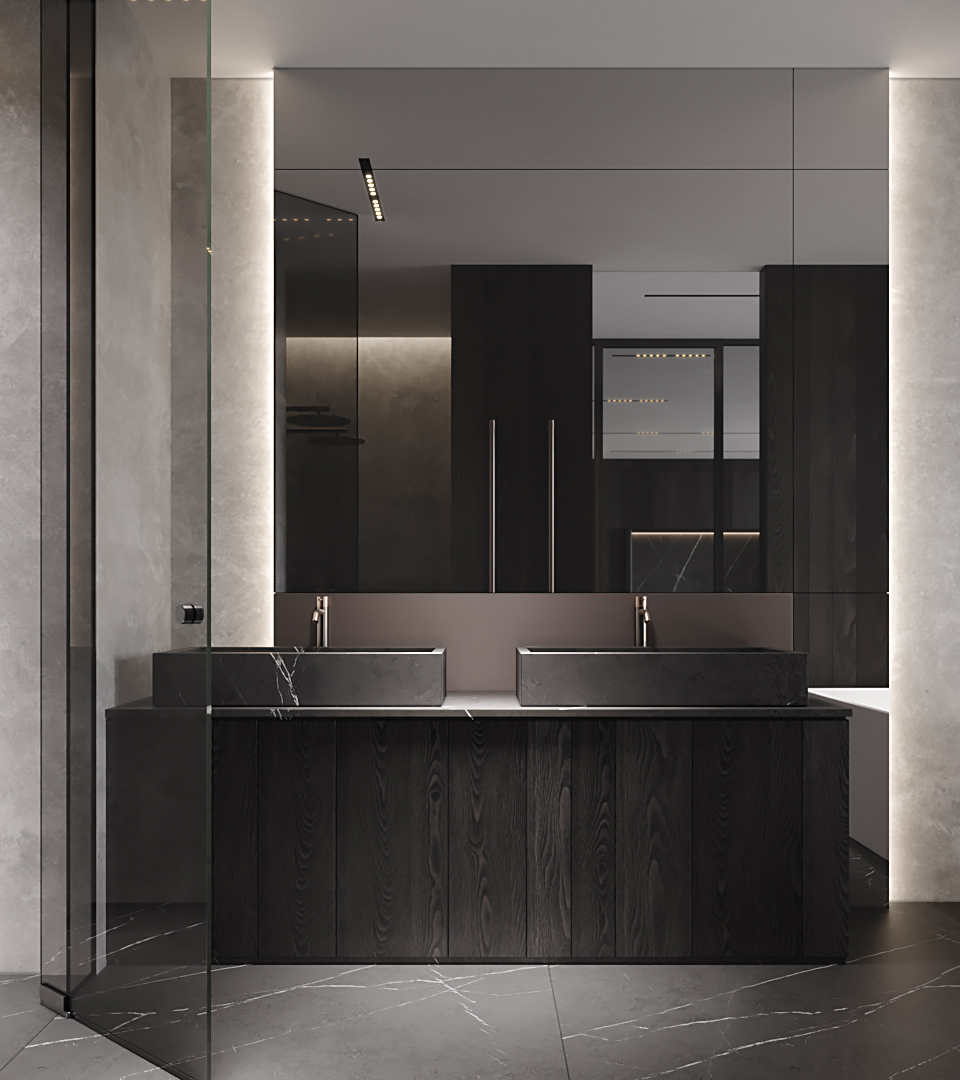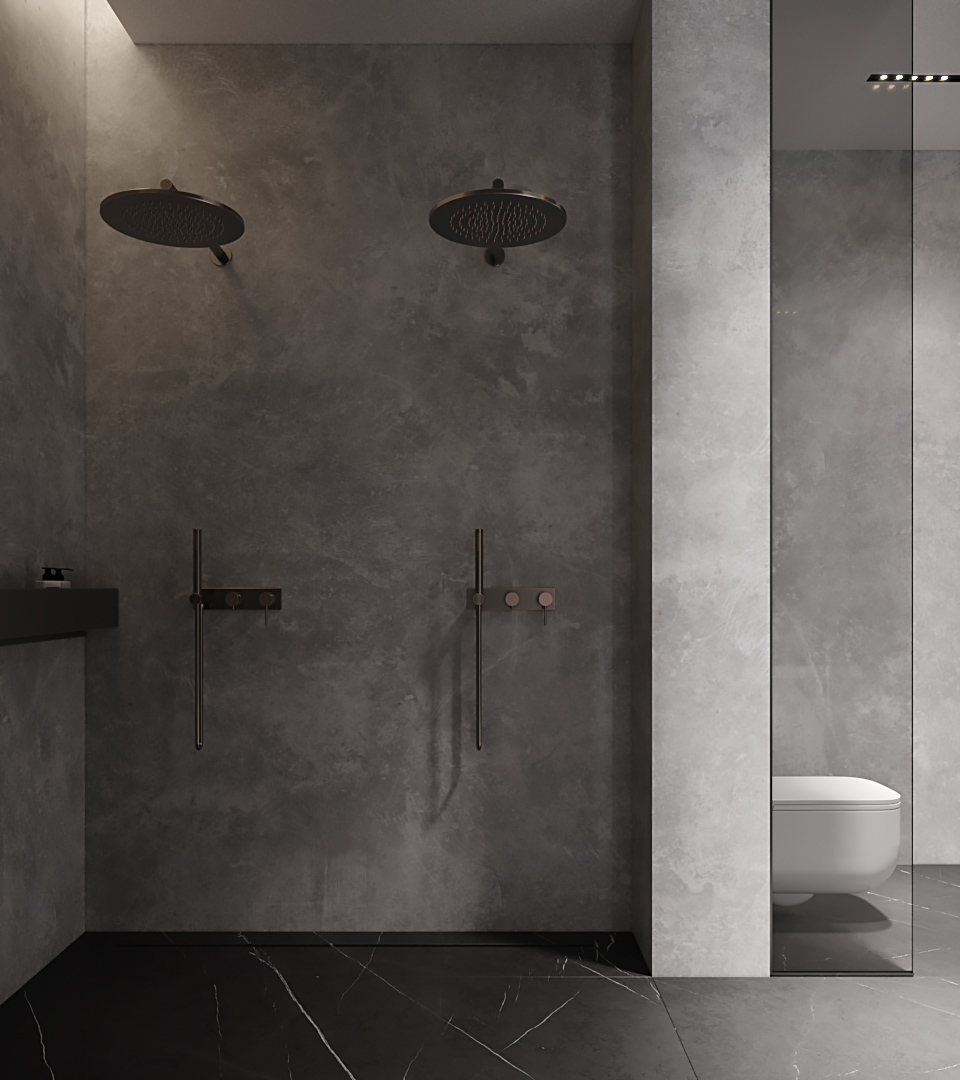 LAYOUT SOLUTION

---