IQ
-60-CP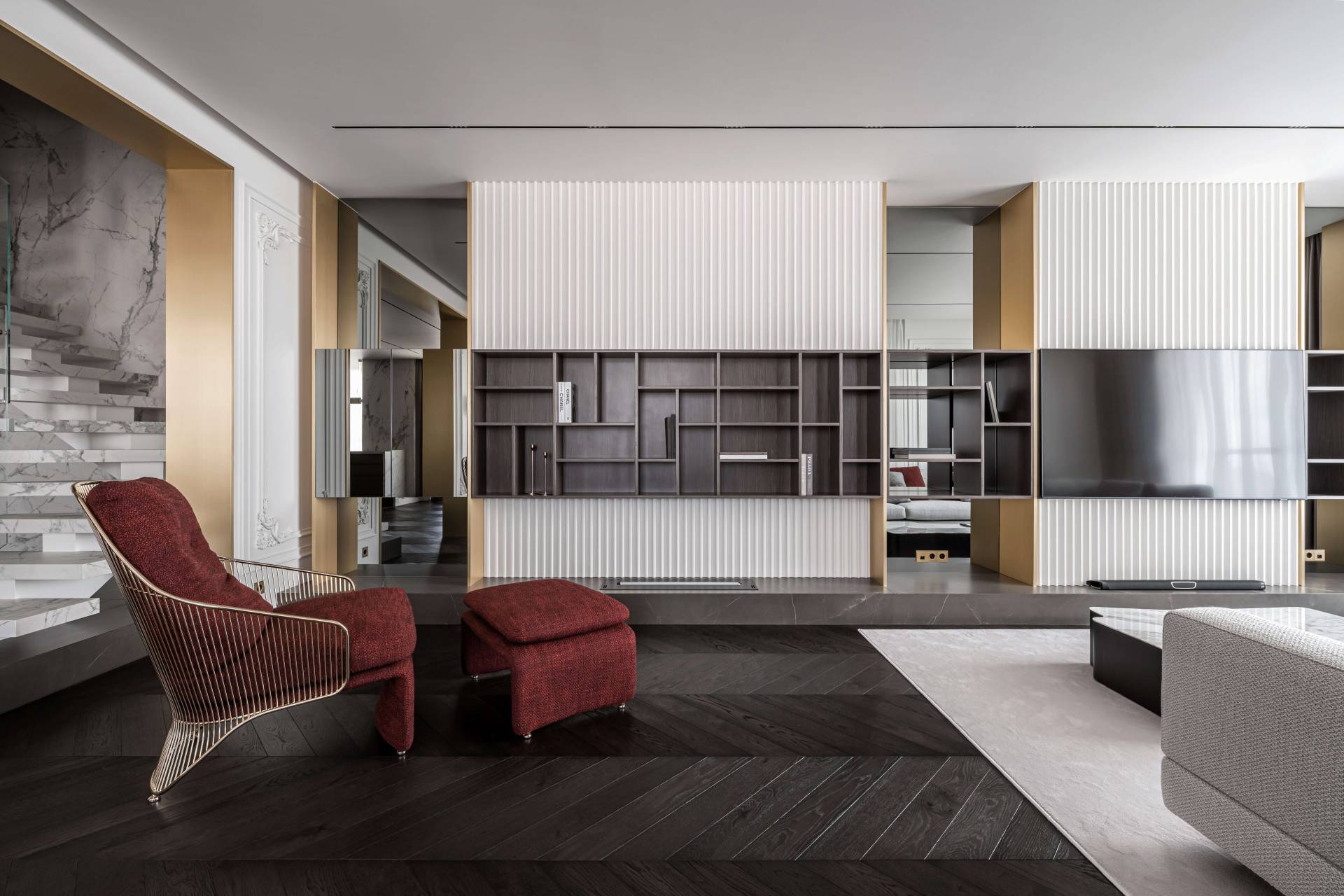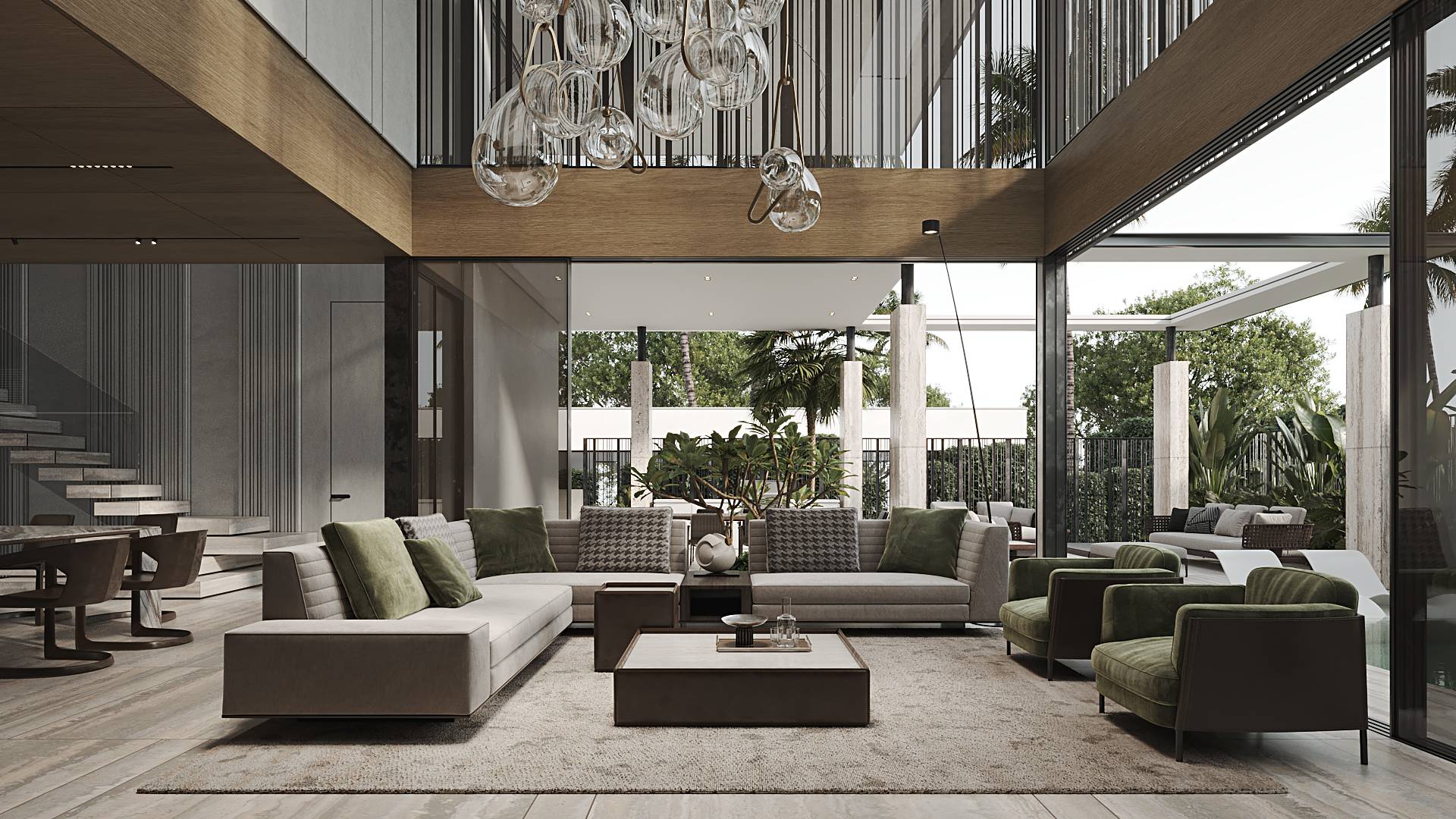 ---
Multilevel penthouse is an ideal solution for those who want to keep private and social zones separate and fill their homes with different energies at the same time. This penthouse in the New York city is an example of such preferences. Our clients — a young family who adore modern luxury and classics — wanted us to design an interior that would be perfect for accepting guests, enjoying family gatherings and romantic rendezvous. The first floor of the apartment features a spacious living room with a dining area and a kitchen, while the second one — owners' block and nursery. Let's dive into the details.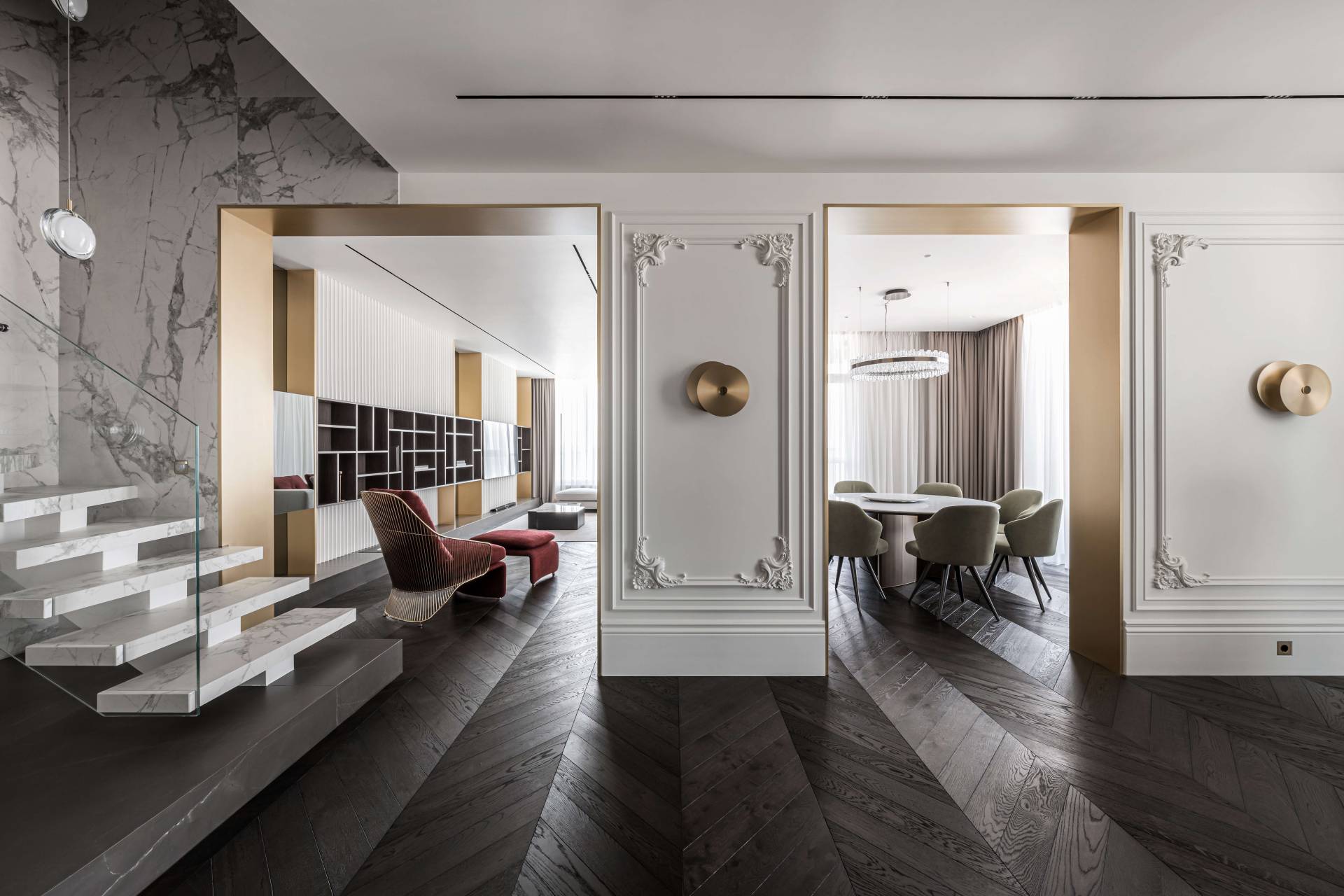 Our clients have an impressive library and collection of art objects, which means we had to come up with a smart display solution. They also enjoy spending time at home. This is the reason we've designed a wall storage system that functions as library shelves, gallery, and a TV stand. With a bio fireplace and an armchair, it forms a perfect spot for reading time, and if our clients decide to watch a movie together, there's a comfy sofa right in front of the TV.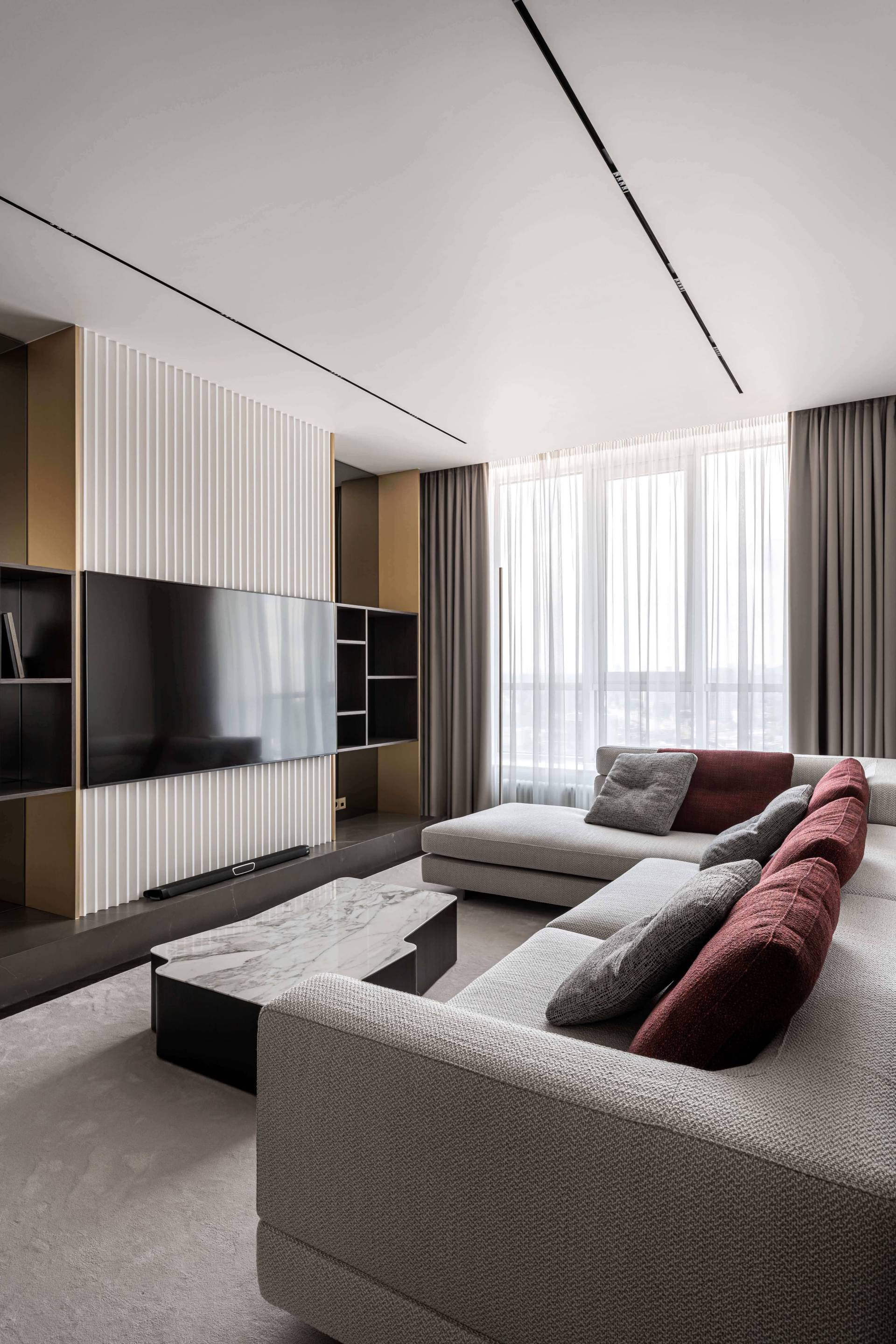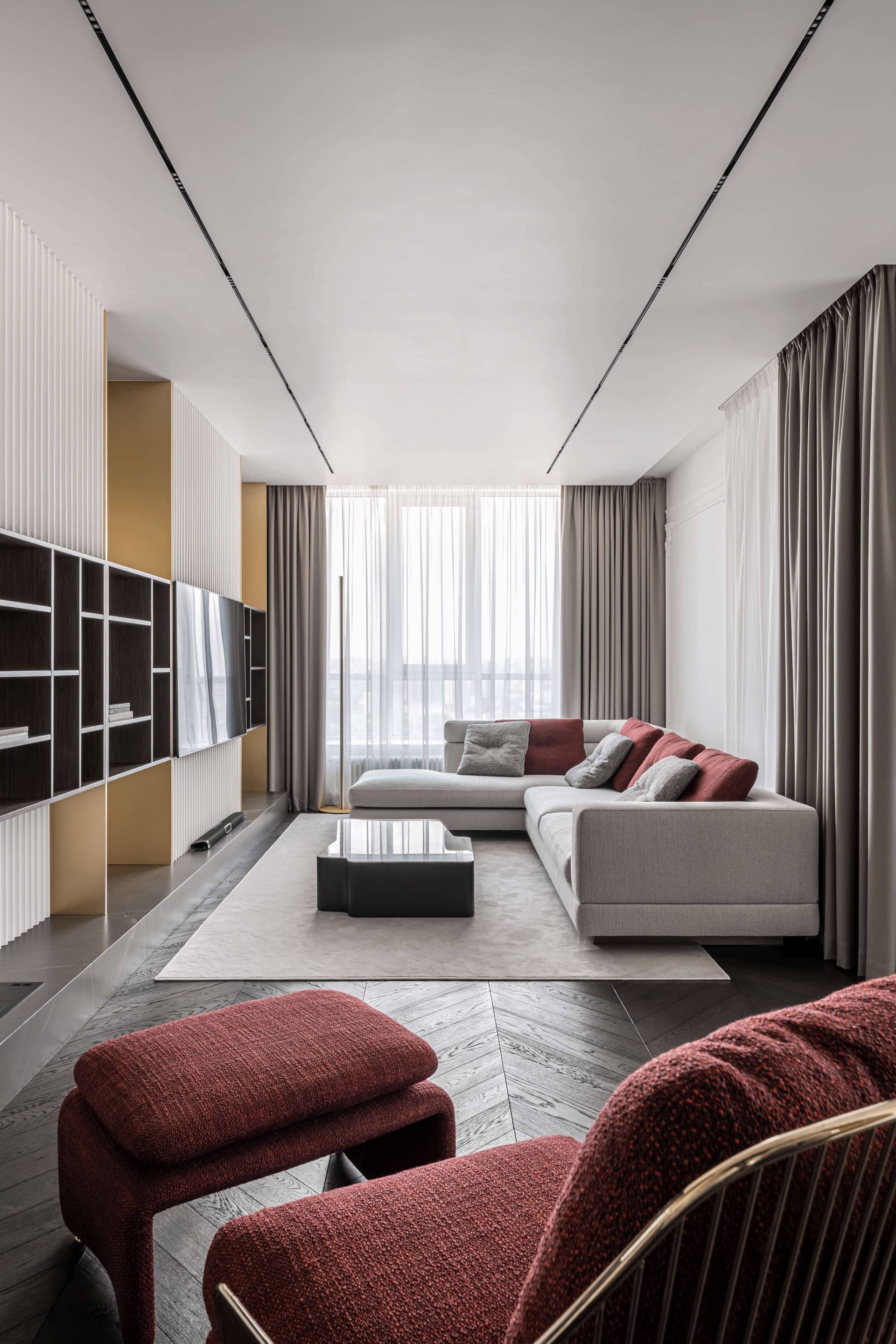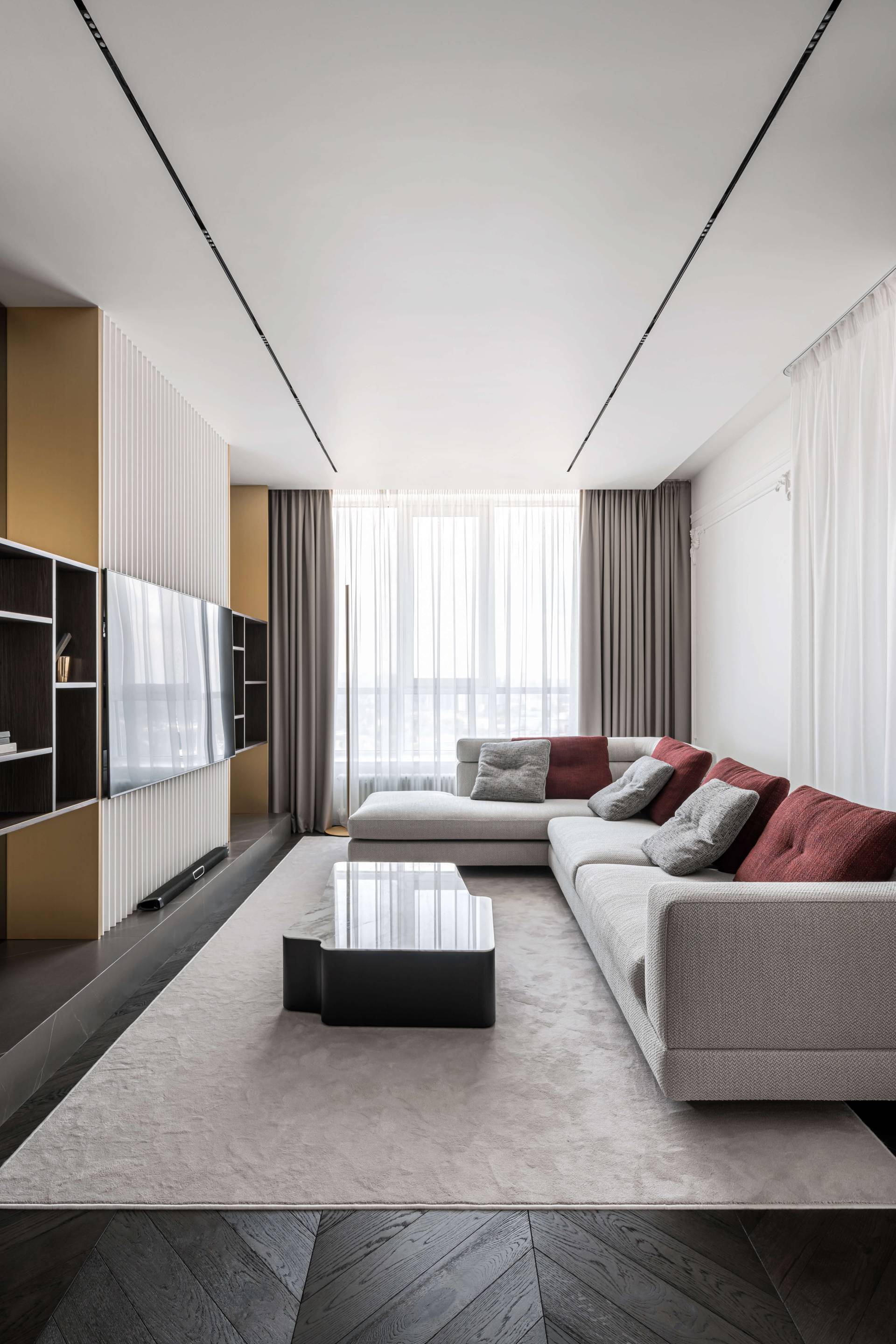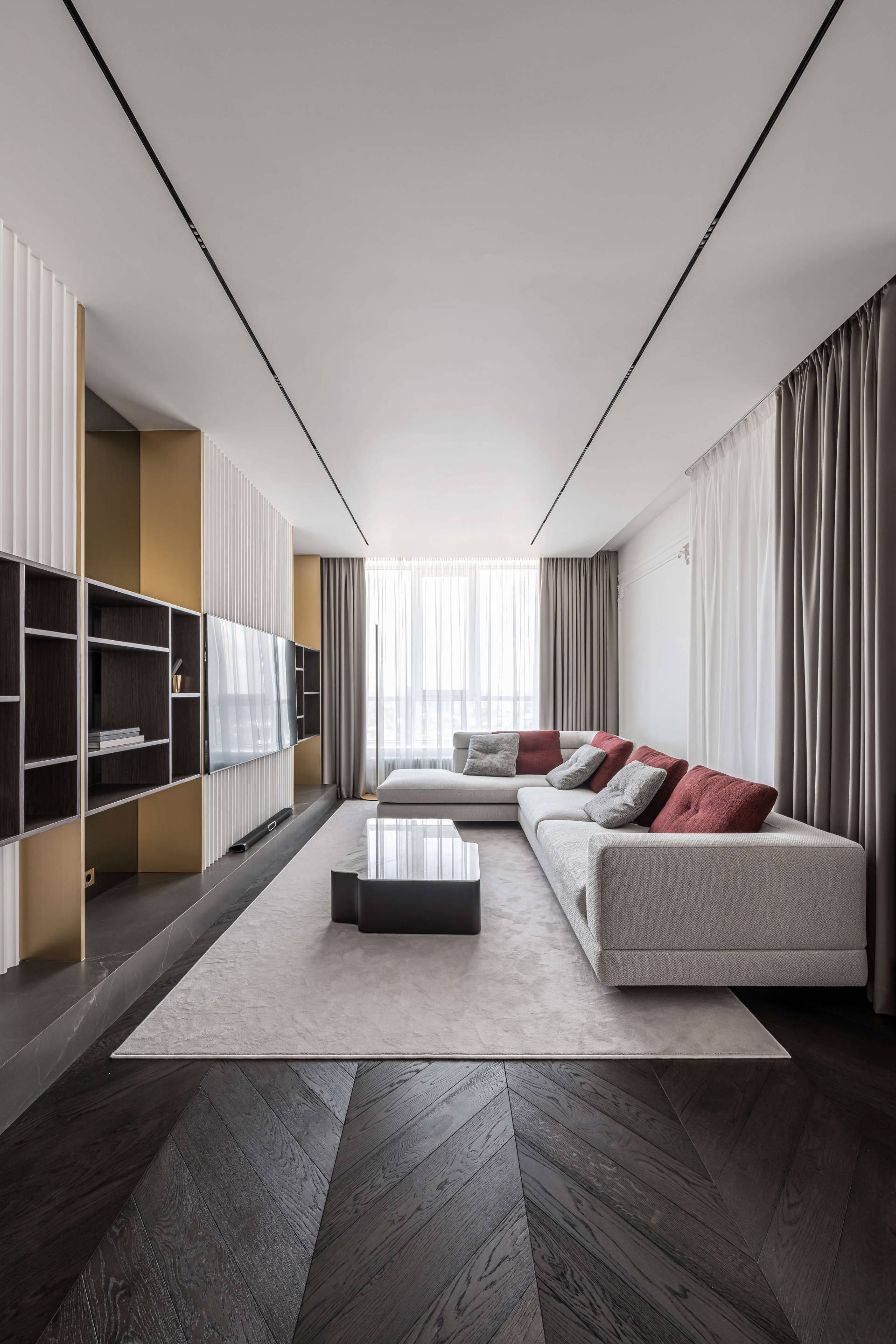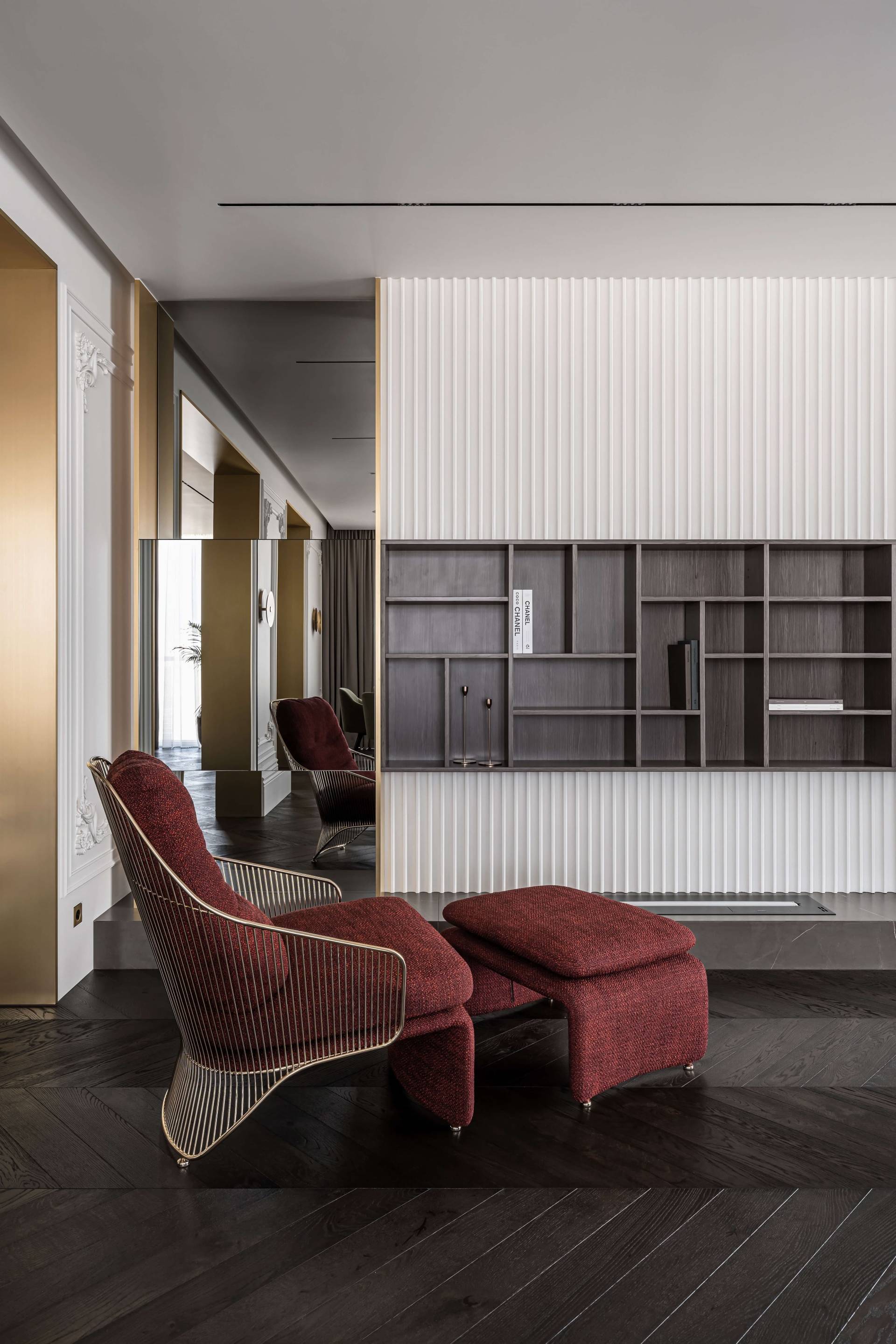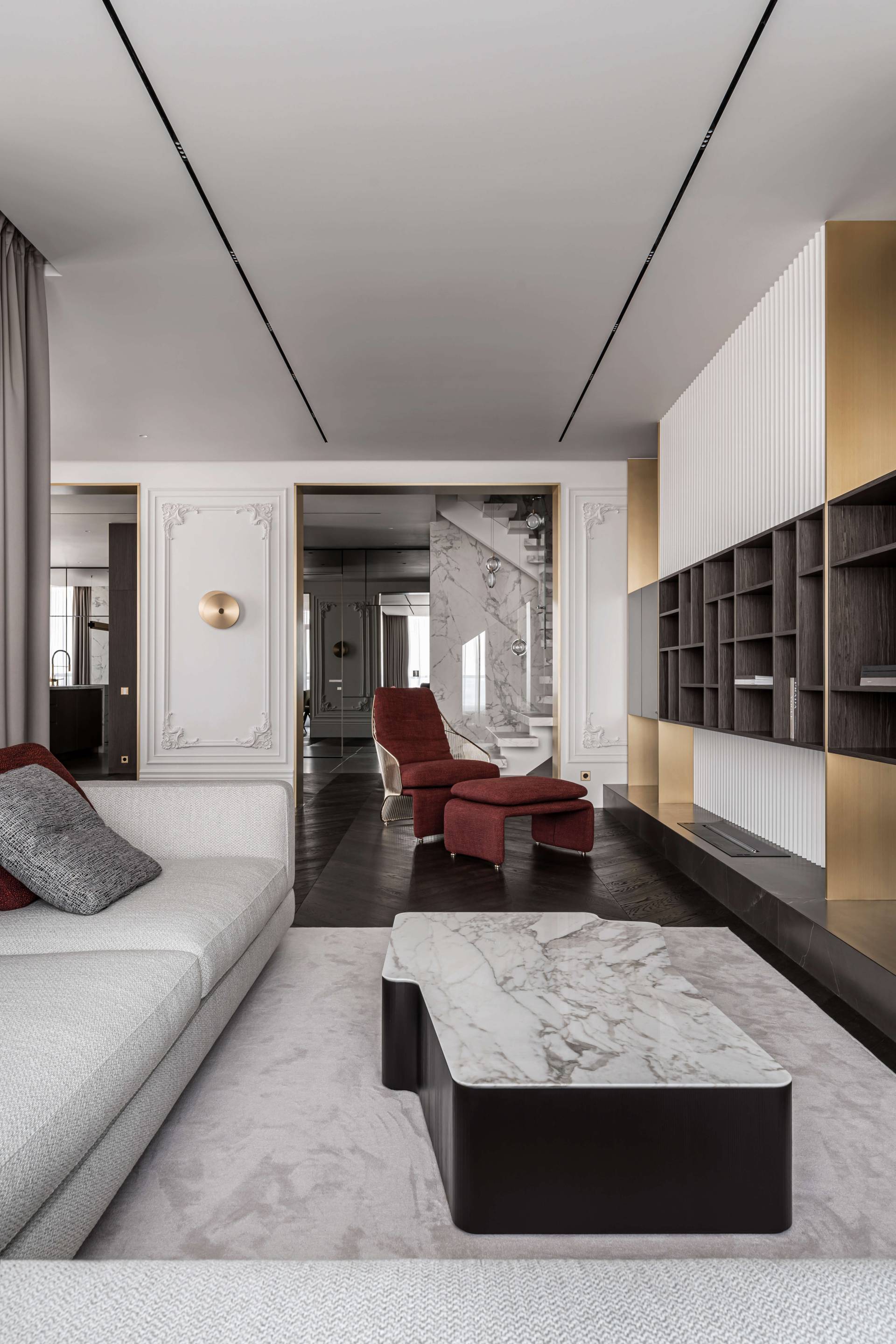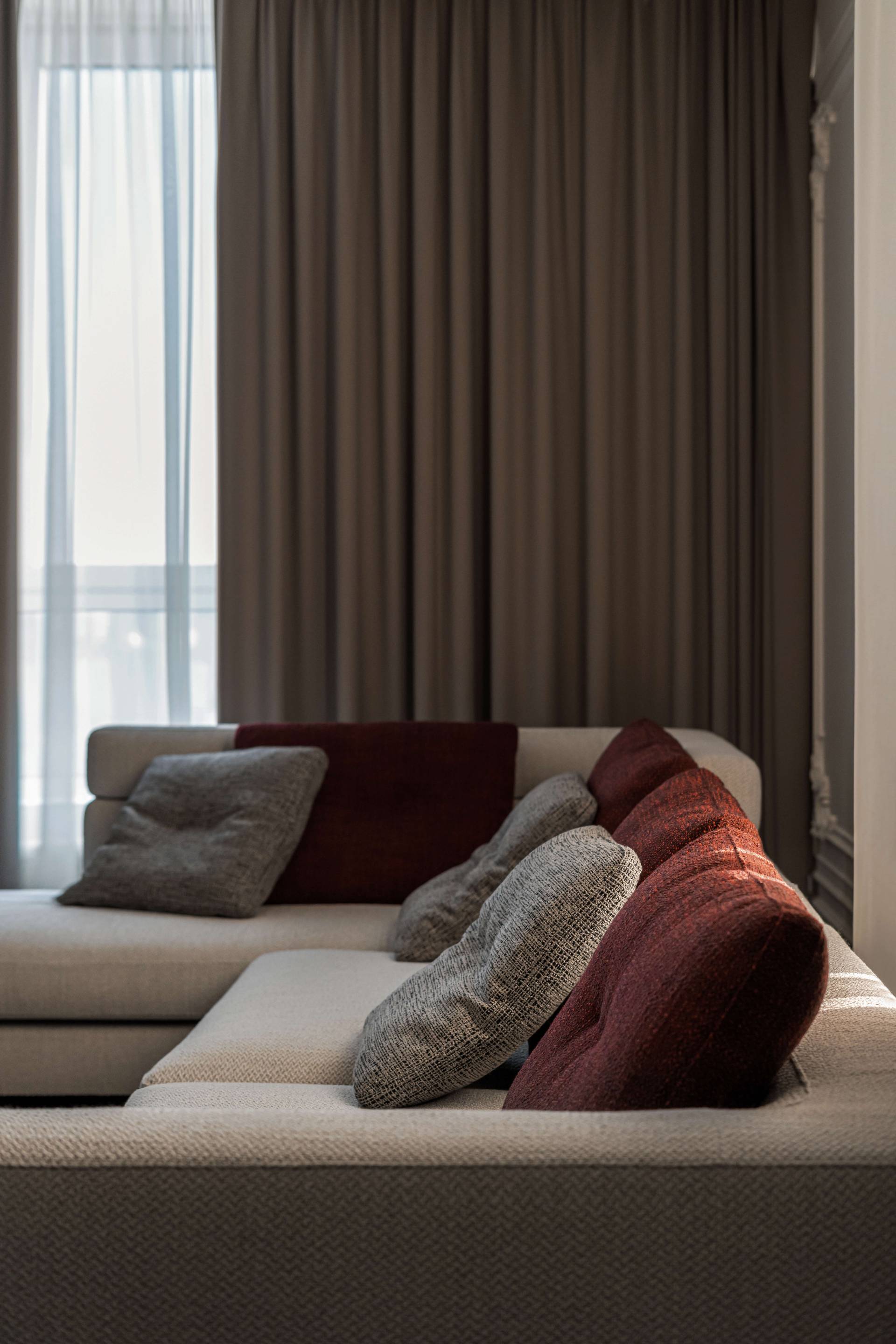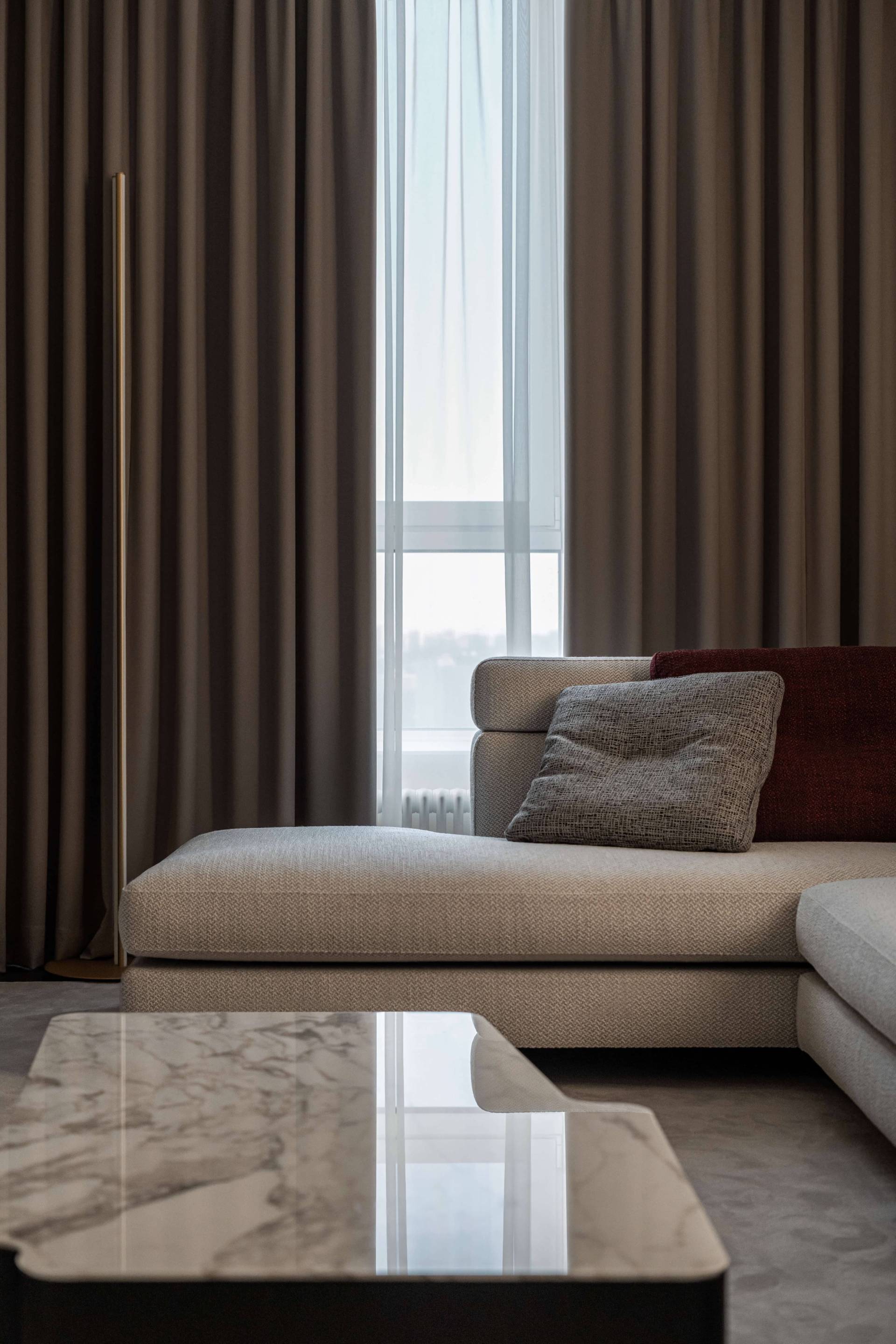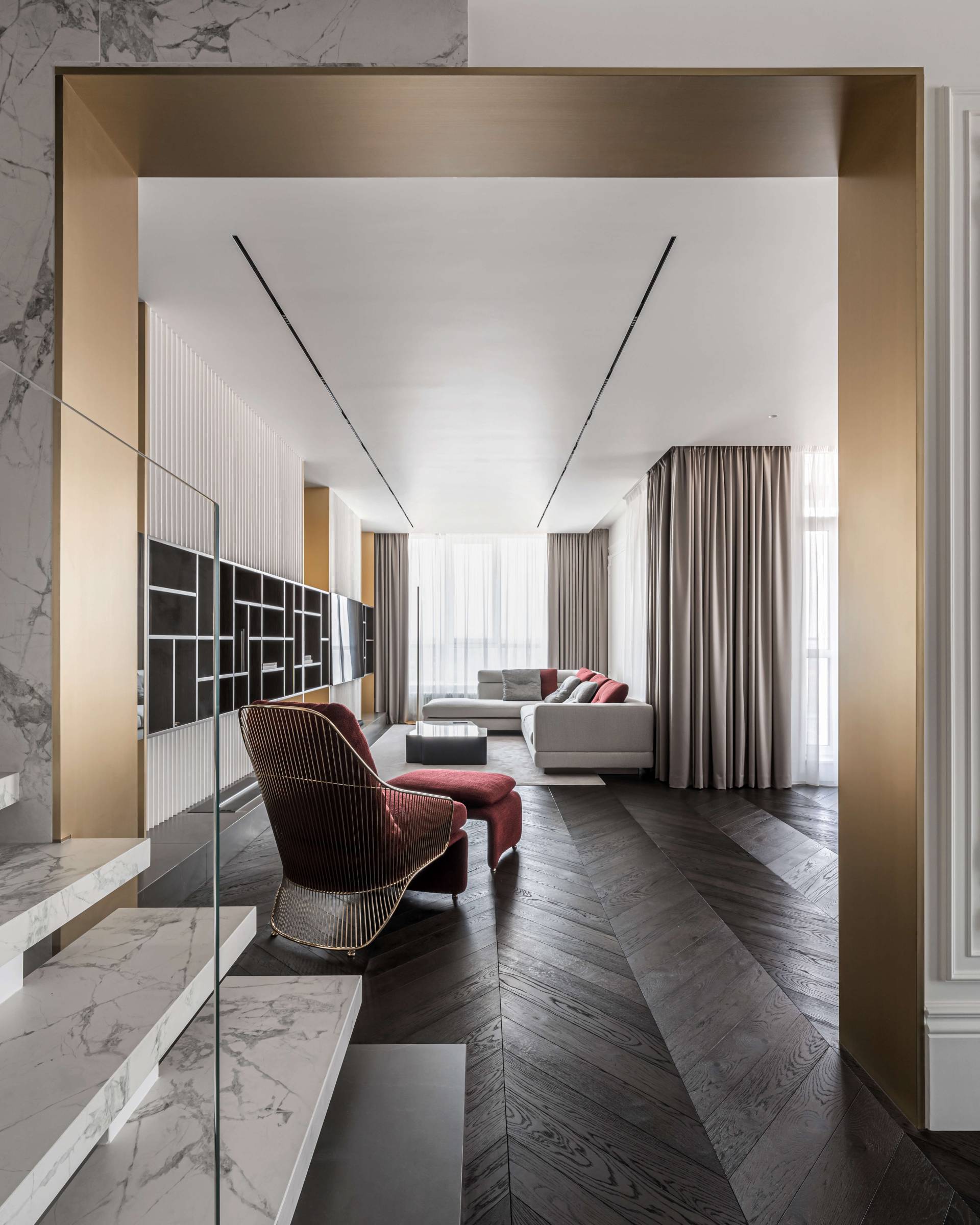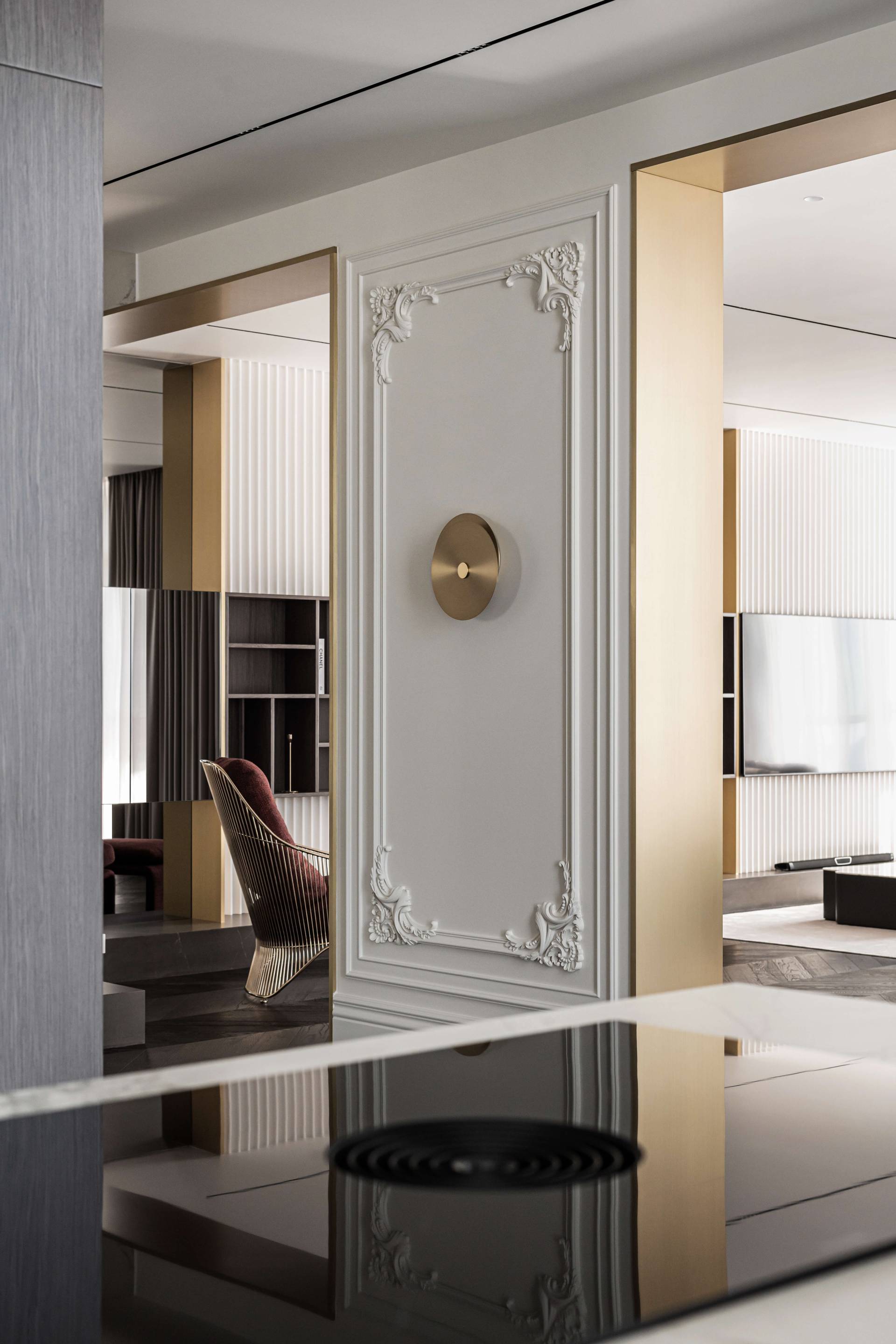 Since the dining area isn't separated from the kitchen and living room, we decided to place a massive chandelier to zone it visually. Its round form repeats the form of the table as if inviting to gather around. You can also notice how other round details such as wall lighting and the flowy form of the chairs make the atmosphere even more relaxed and inviting.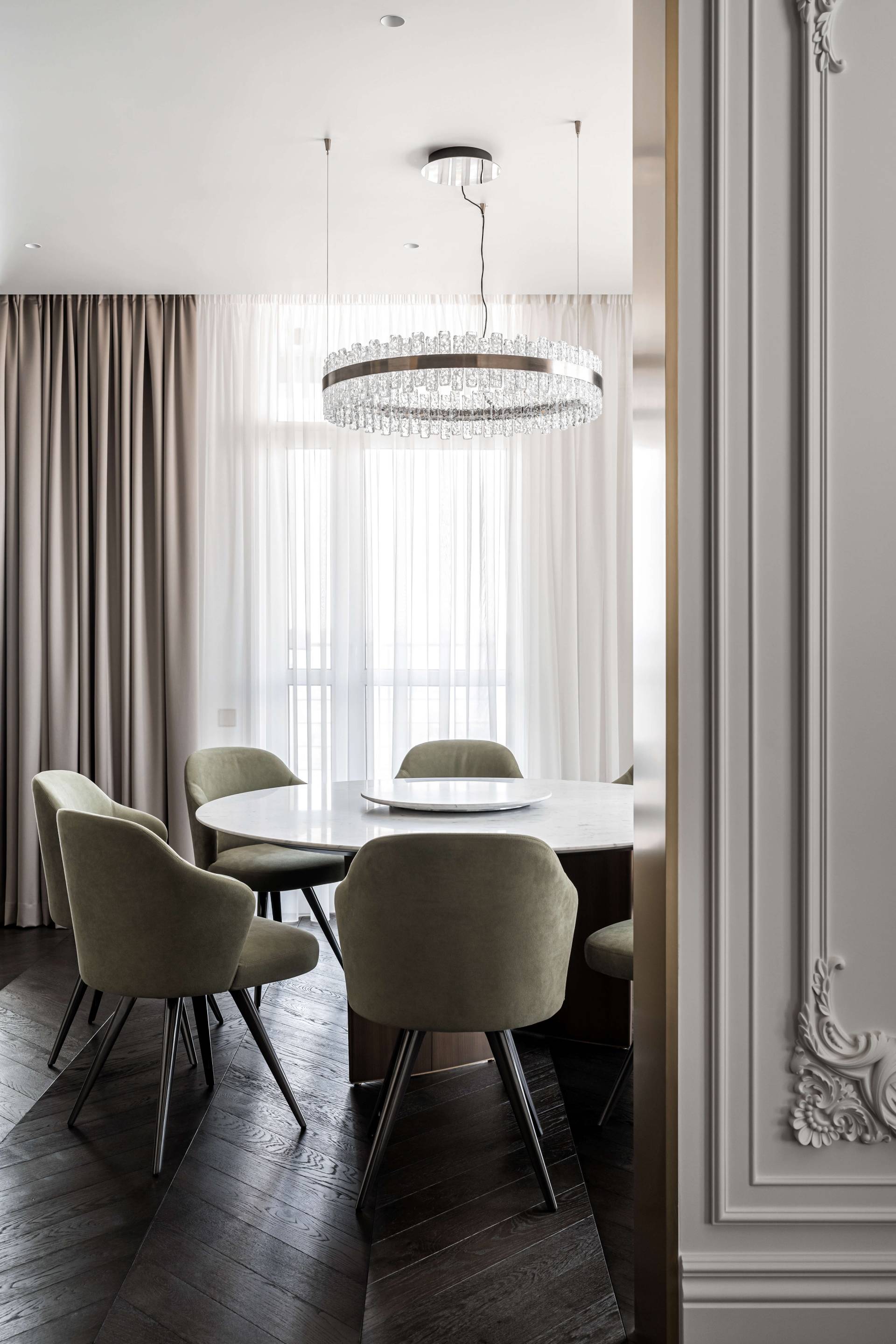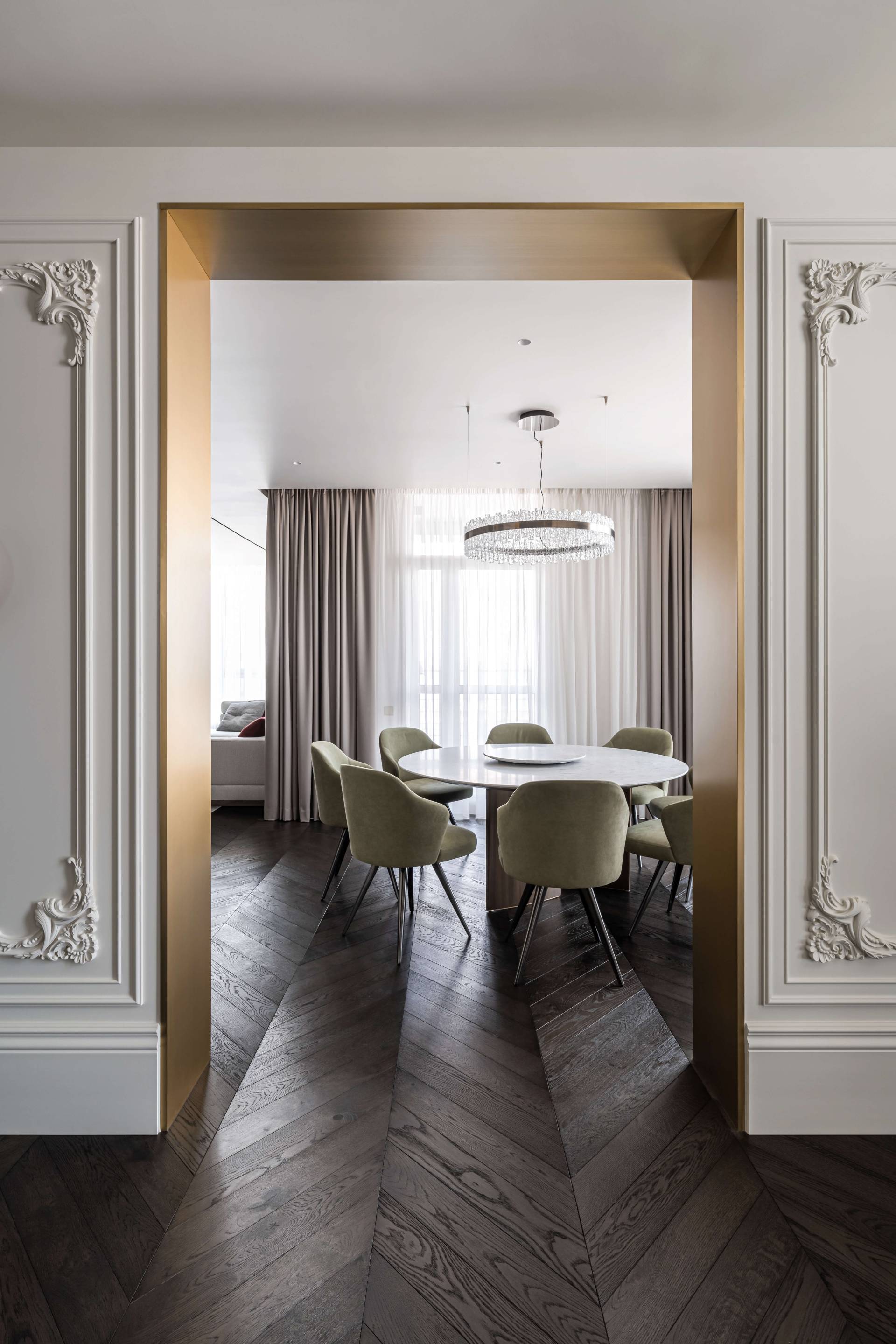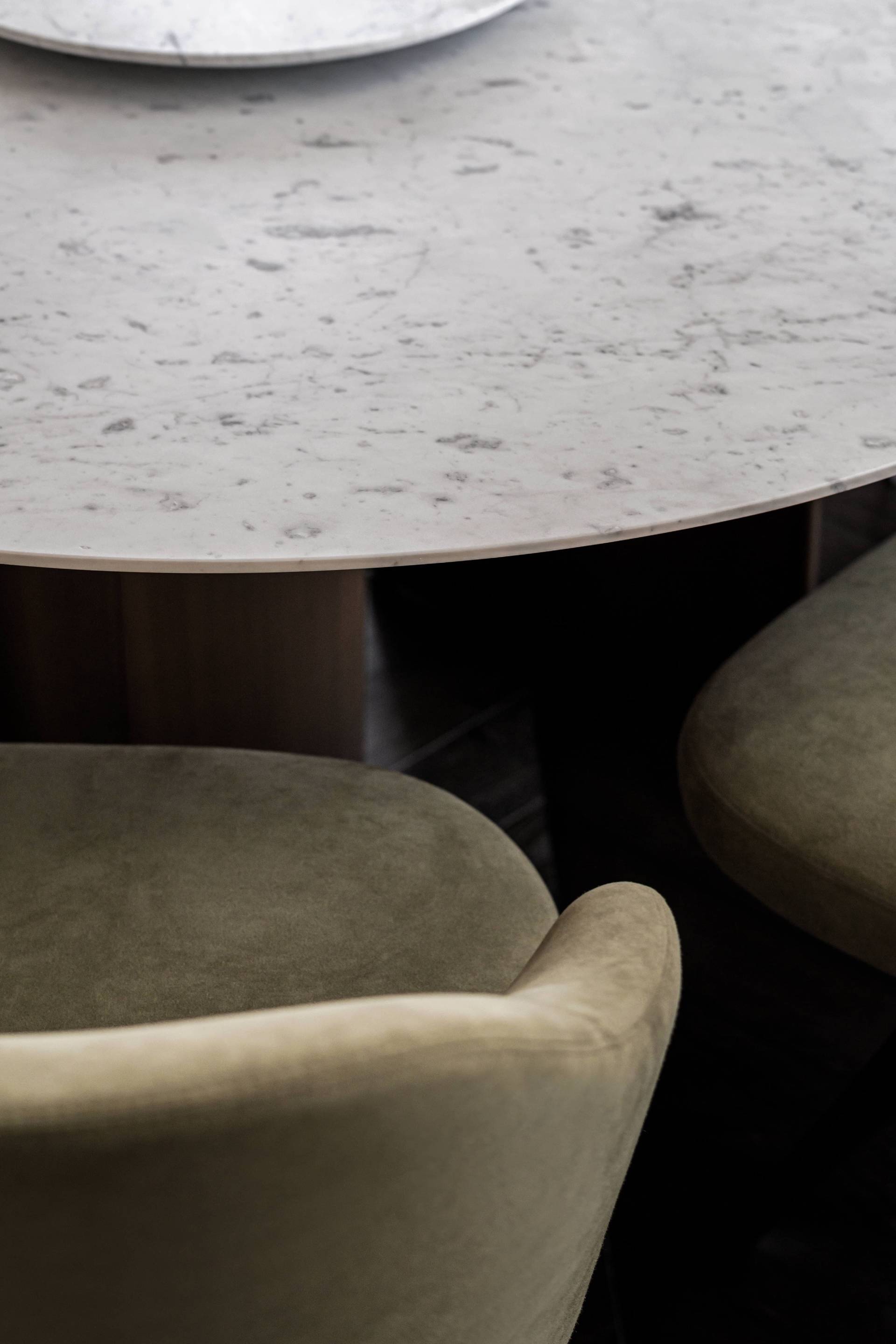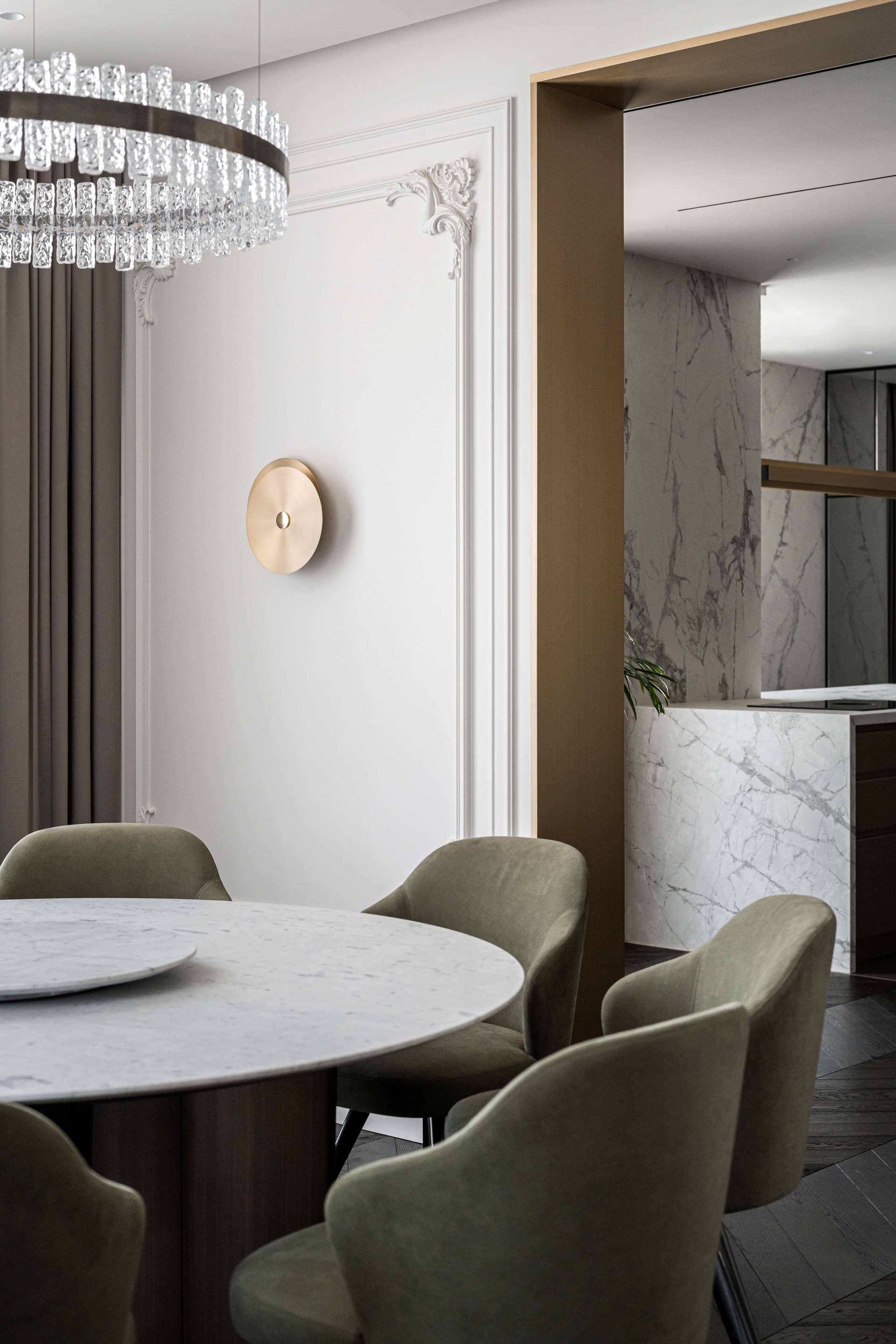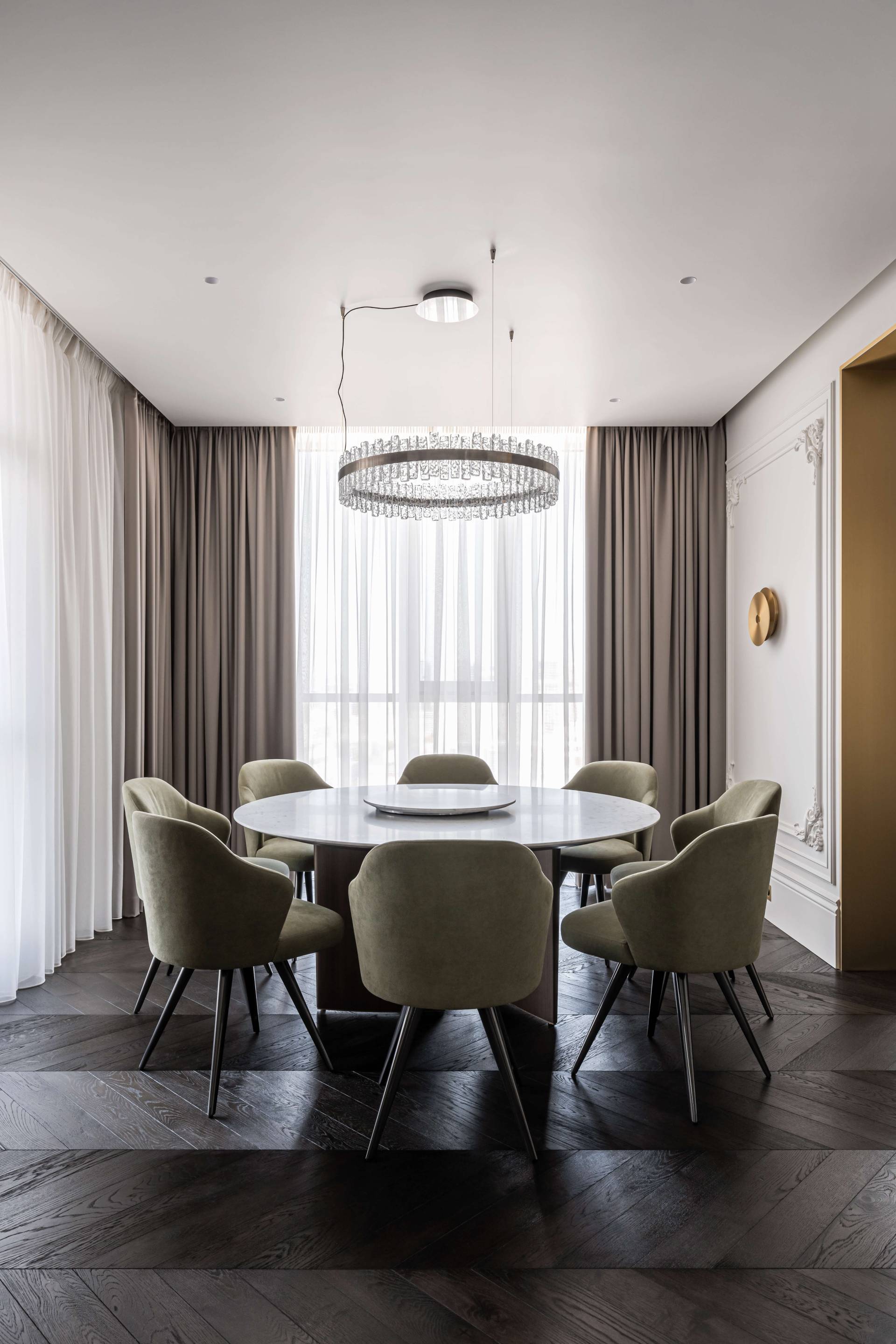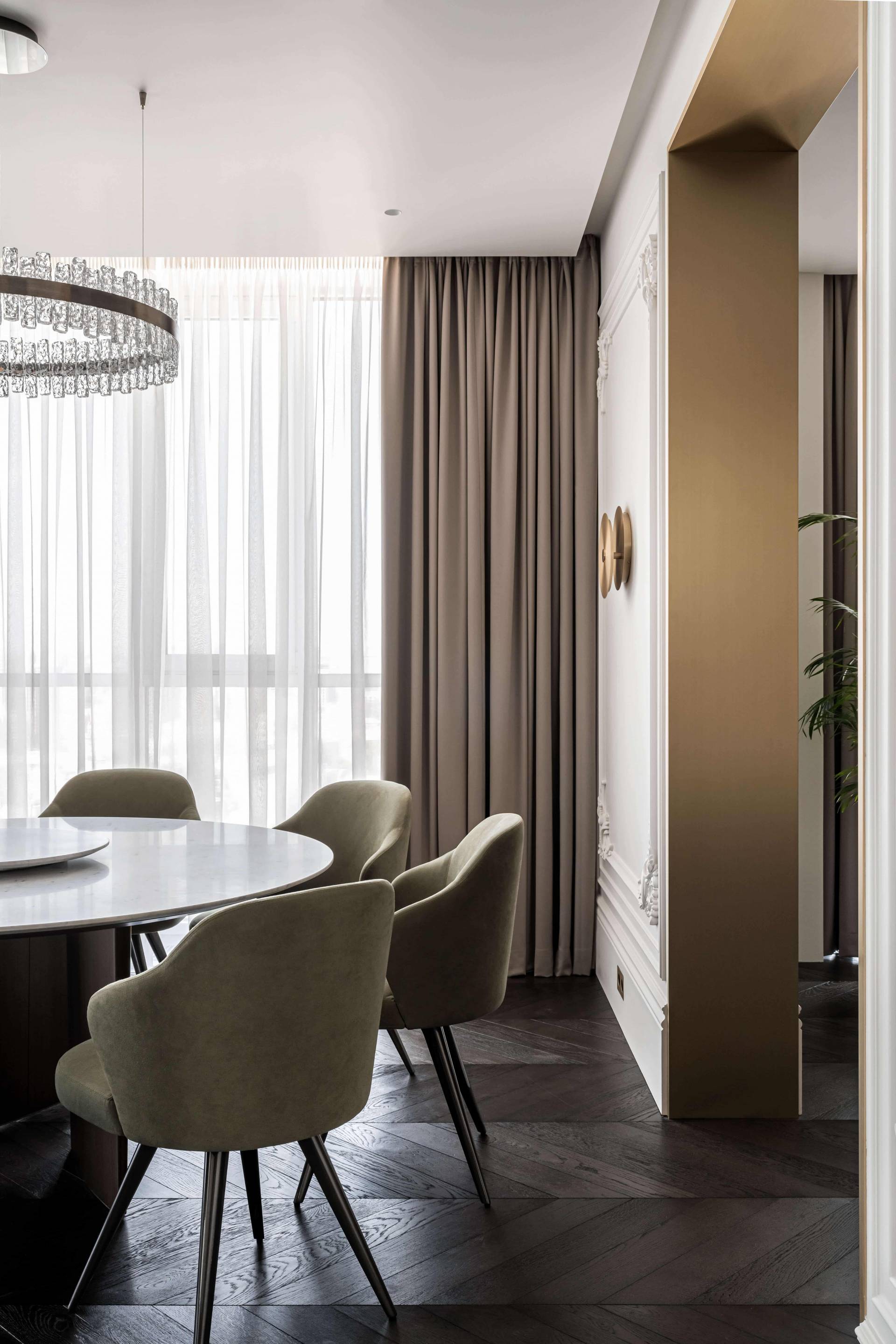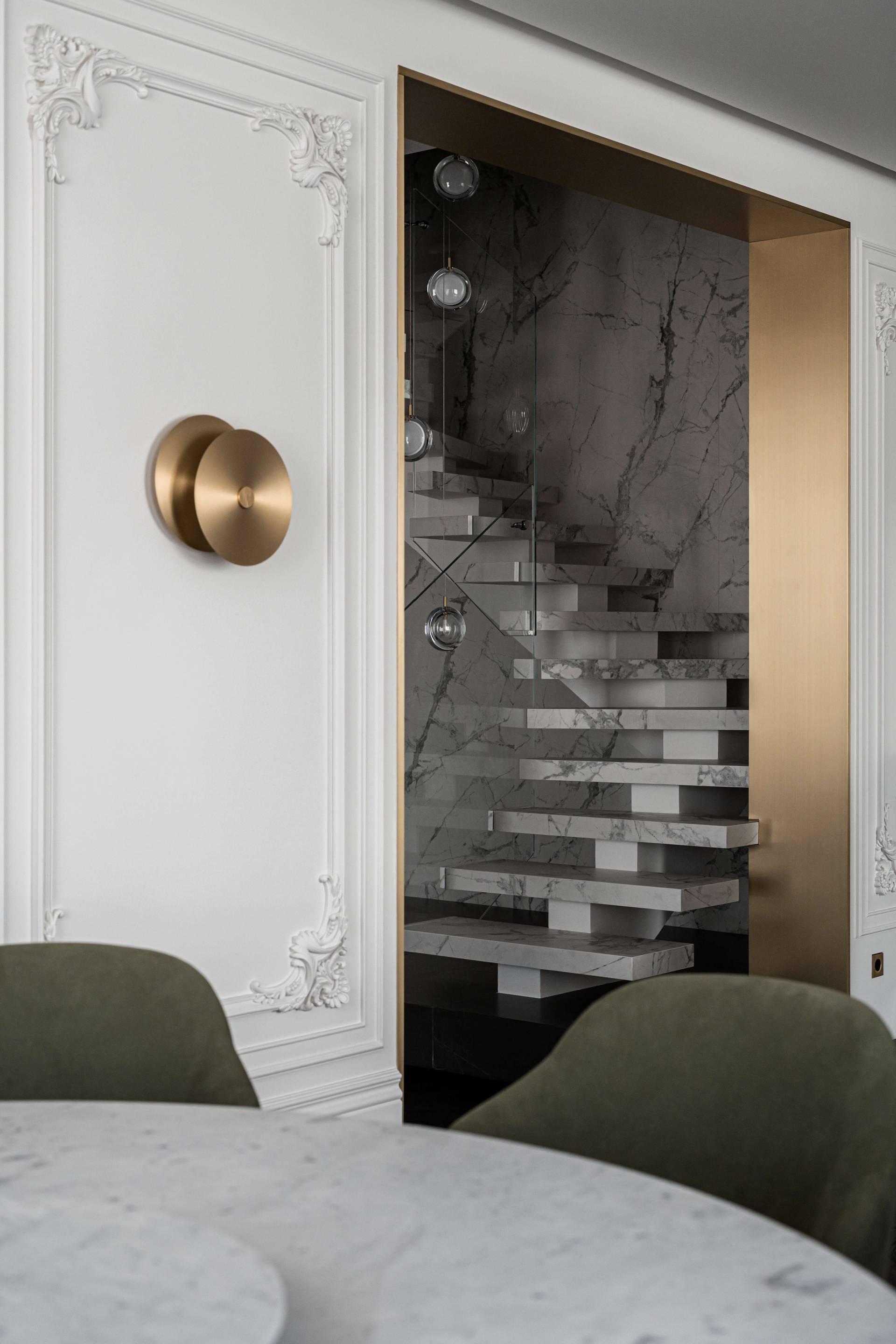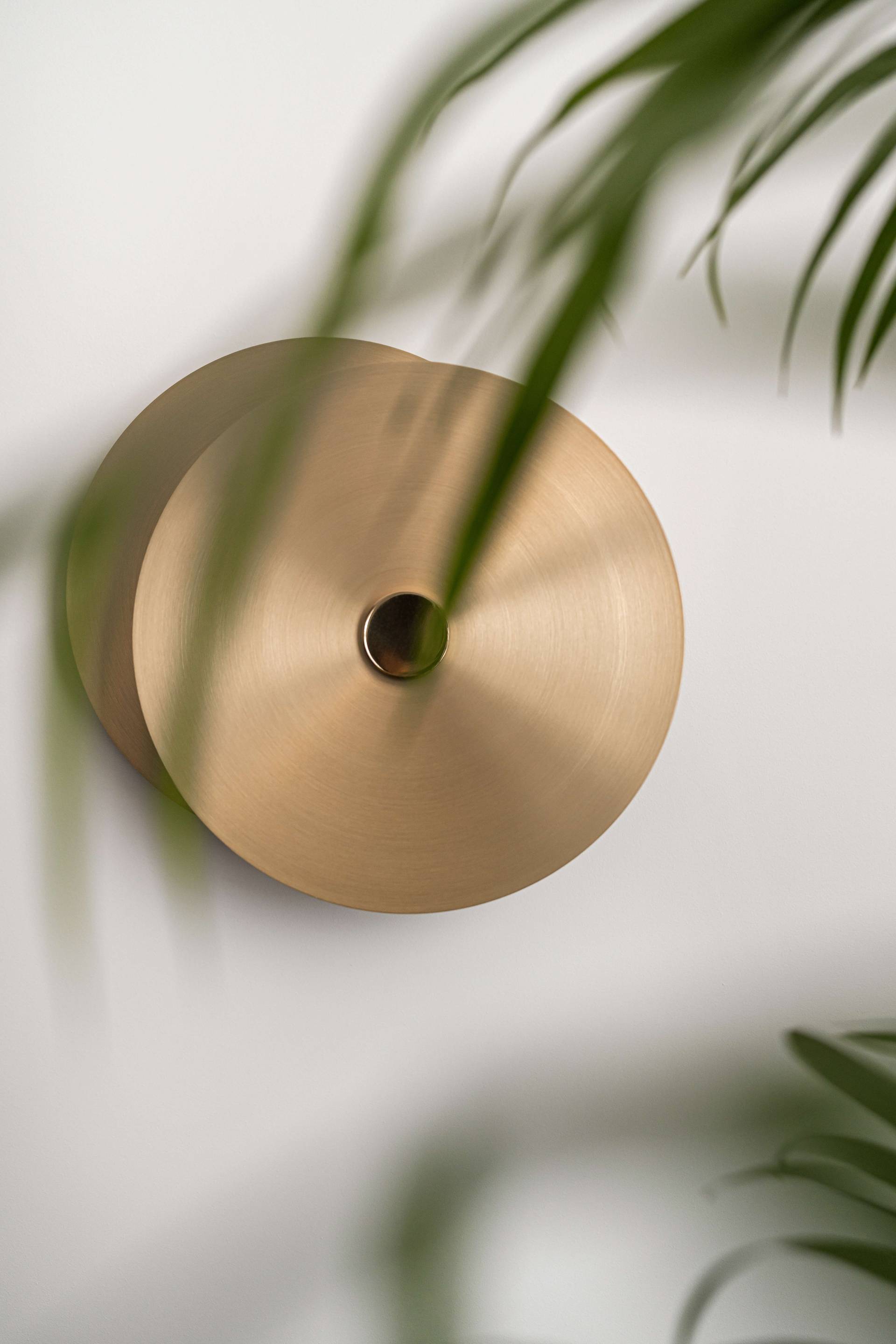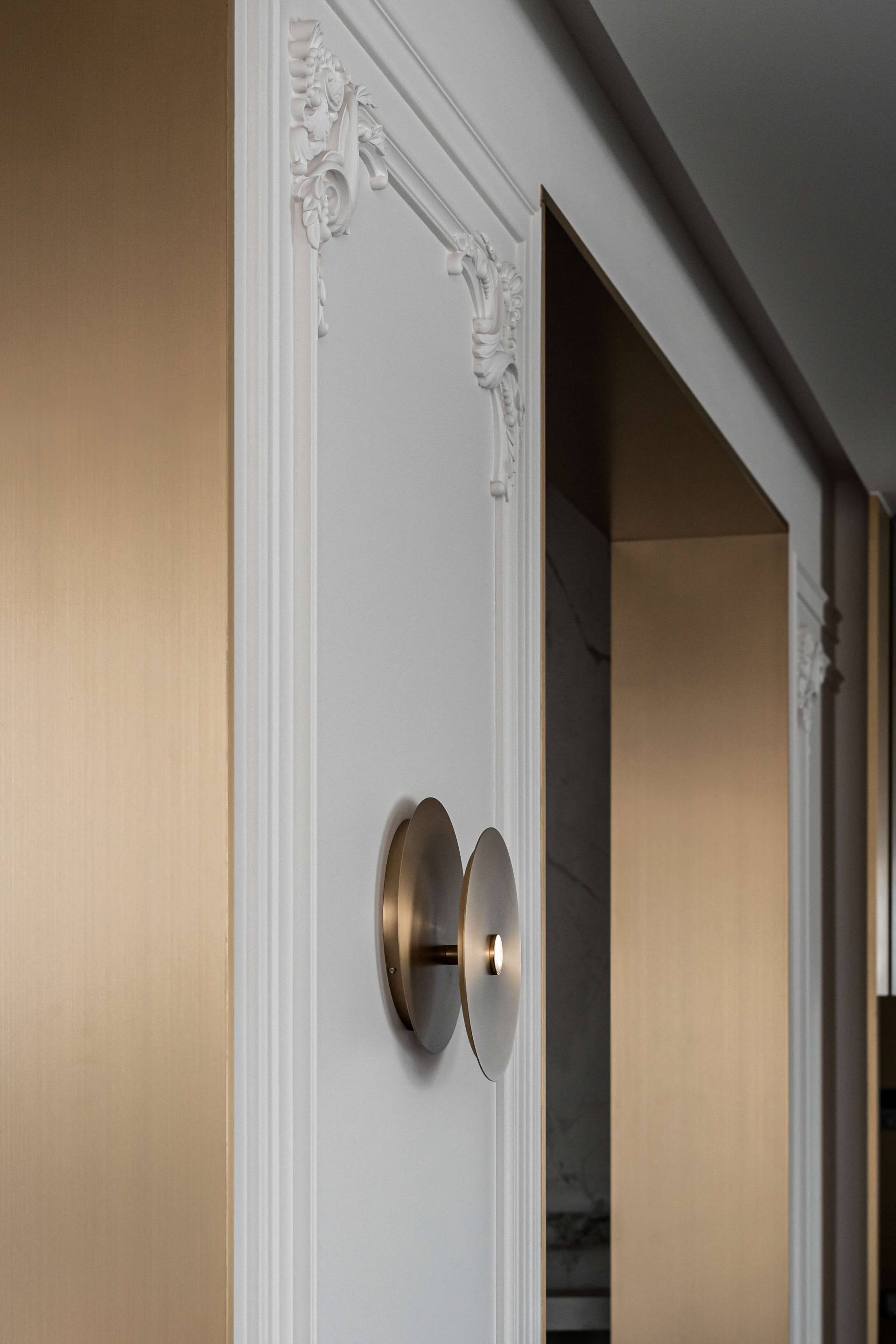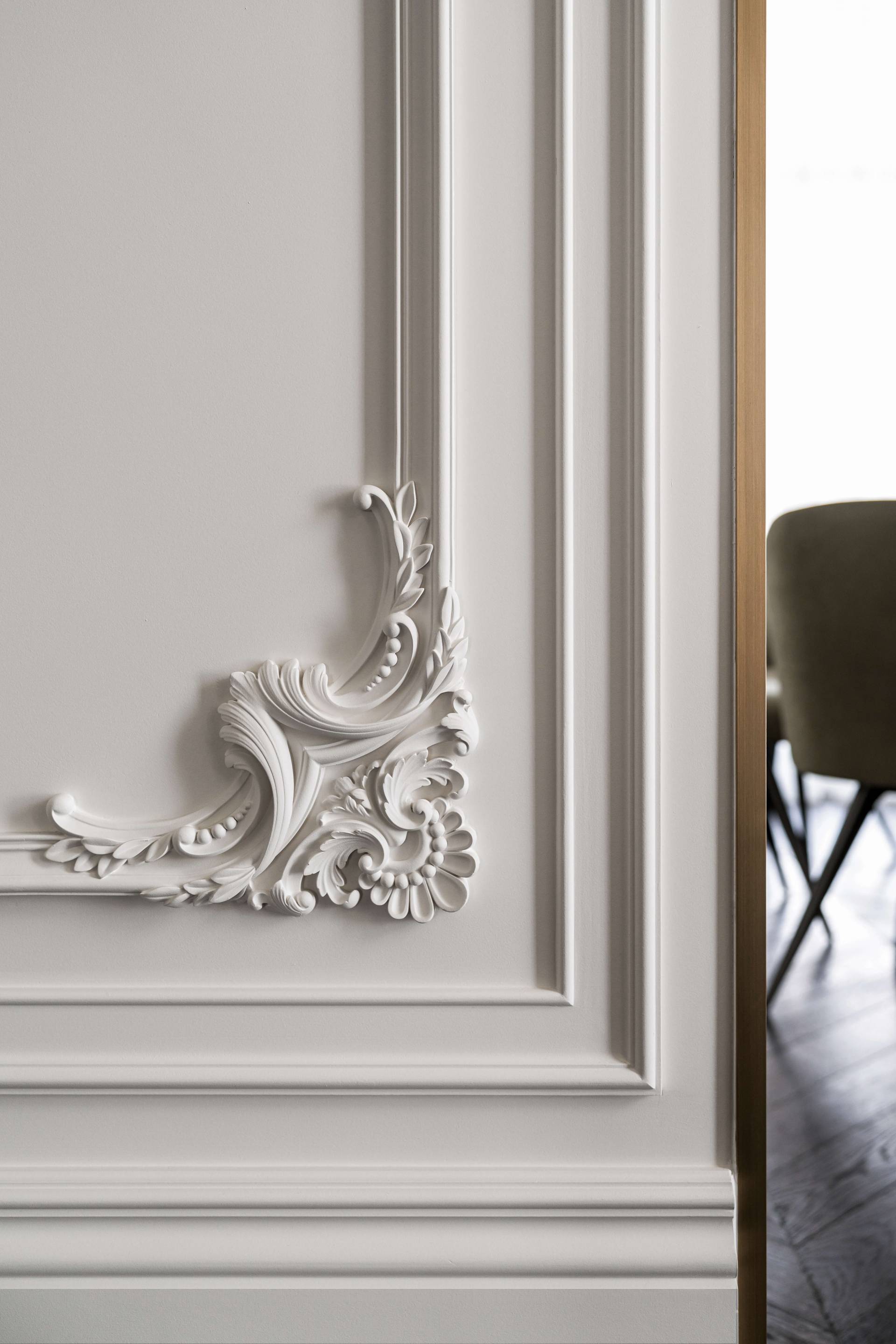 Cooking isn't something that our clients usually do, but can you imagine a house without a fully-functioning kitchen? Here we designed a multipurpose island that has a sink, a stove top, and two bar seats. Linear lighting in golden metal above resonates perfectly with the warm shining of the island side cover and metal kitchen profiles. We chose the cabinetry to be covered with monotonous wooden panels of the same color that the parquet flooring in the living room has. For kitchen flooring, however, we used brown-gray tiles with marble patterns that support the marble panels of the island and adjoined wall.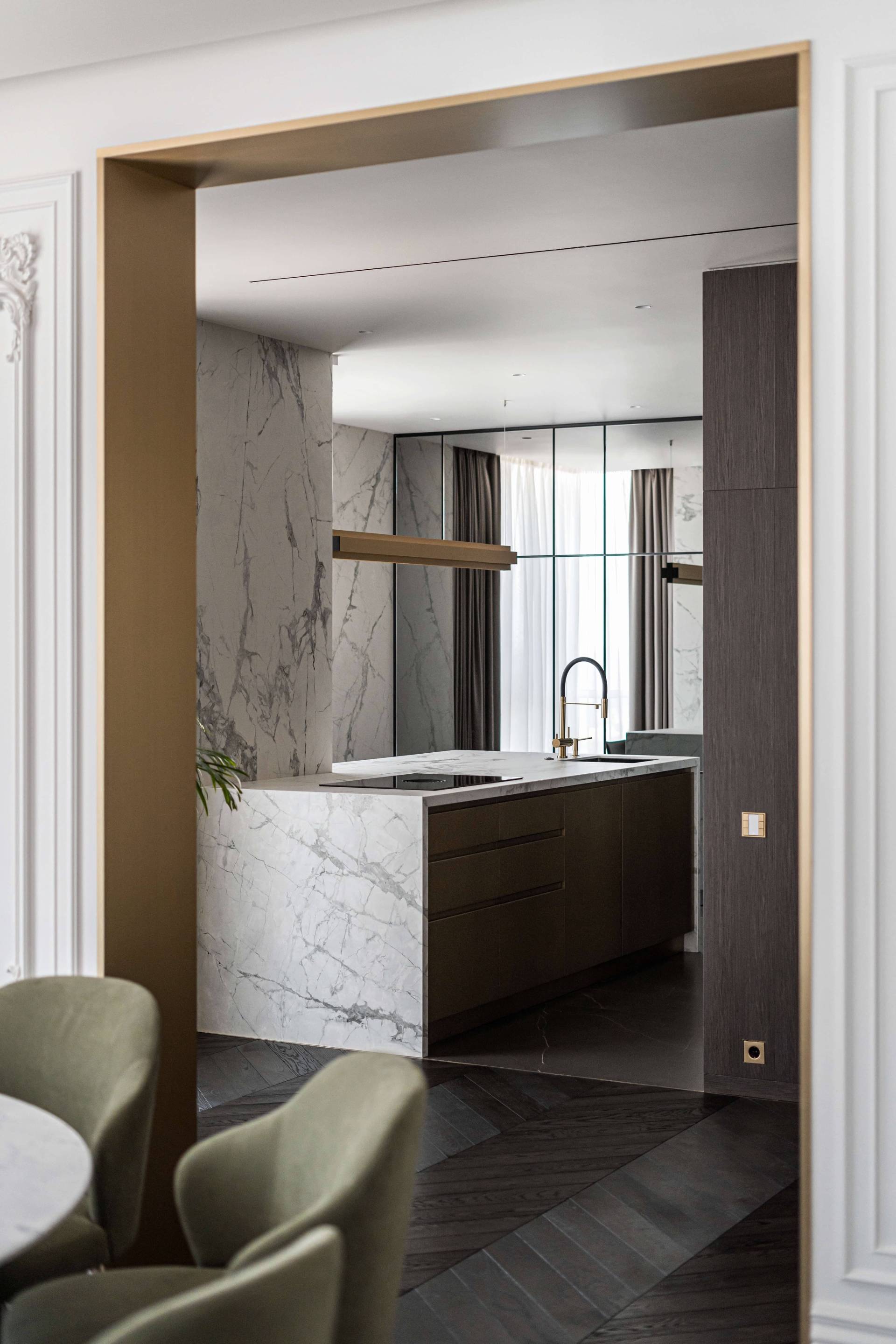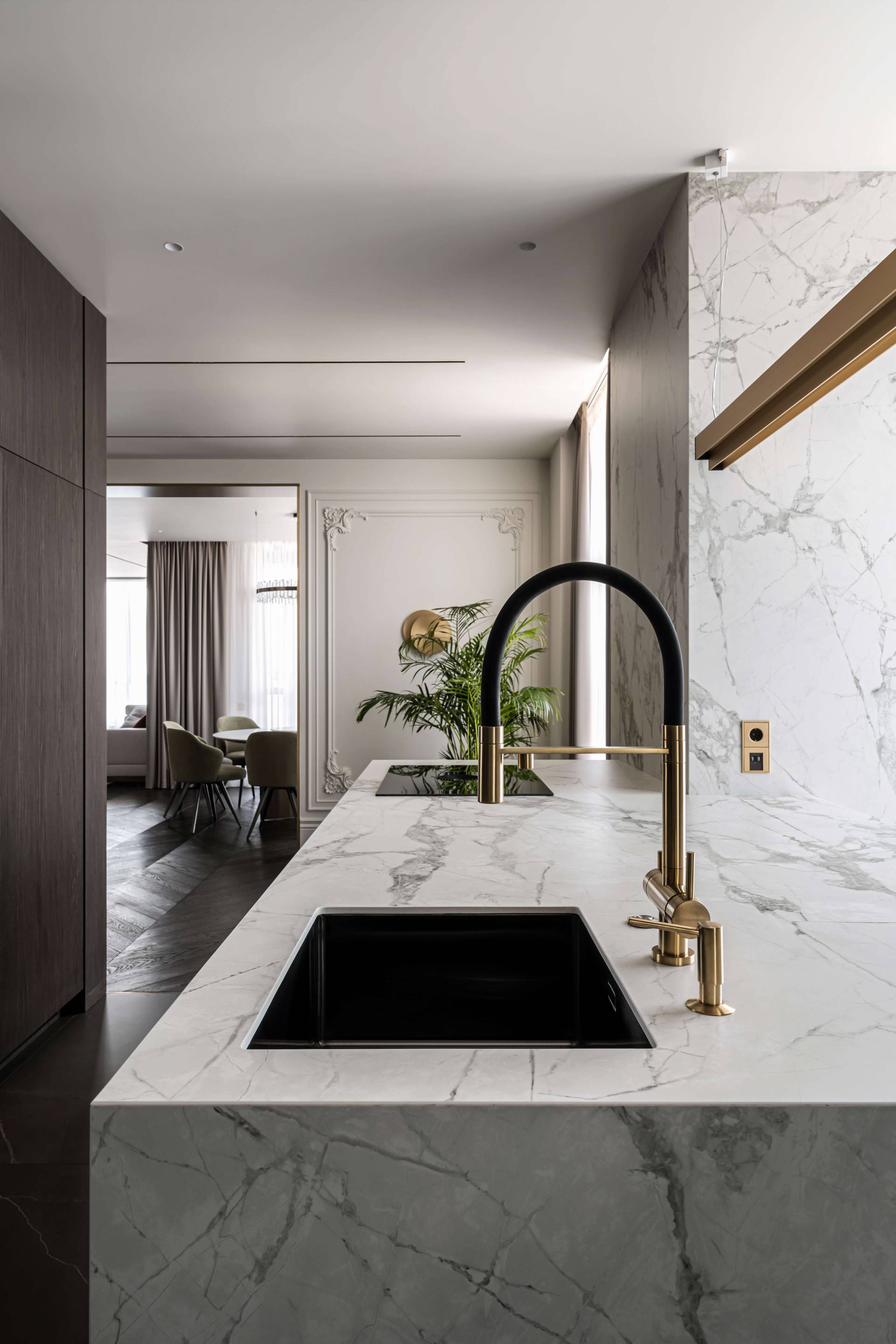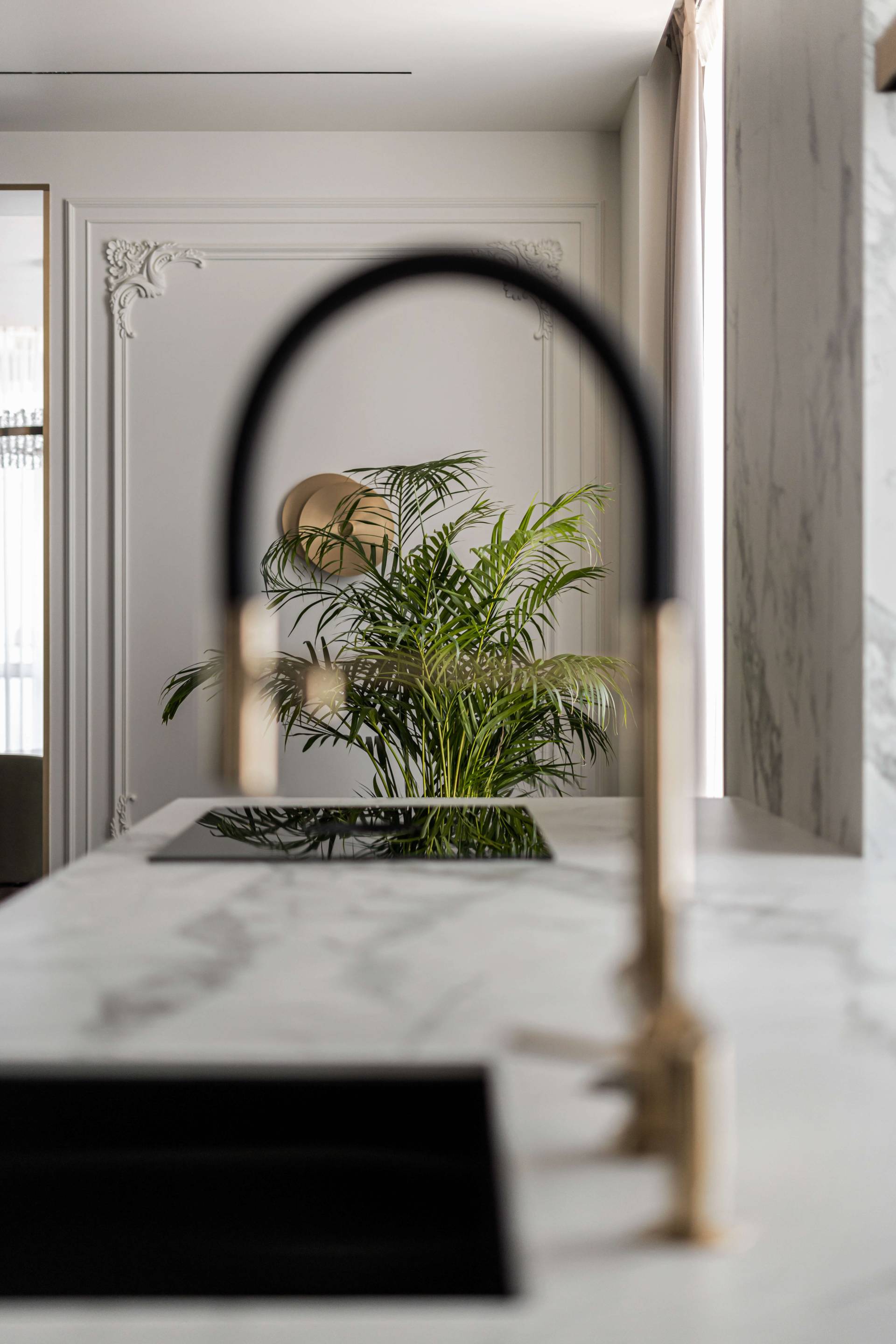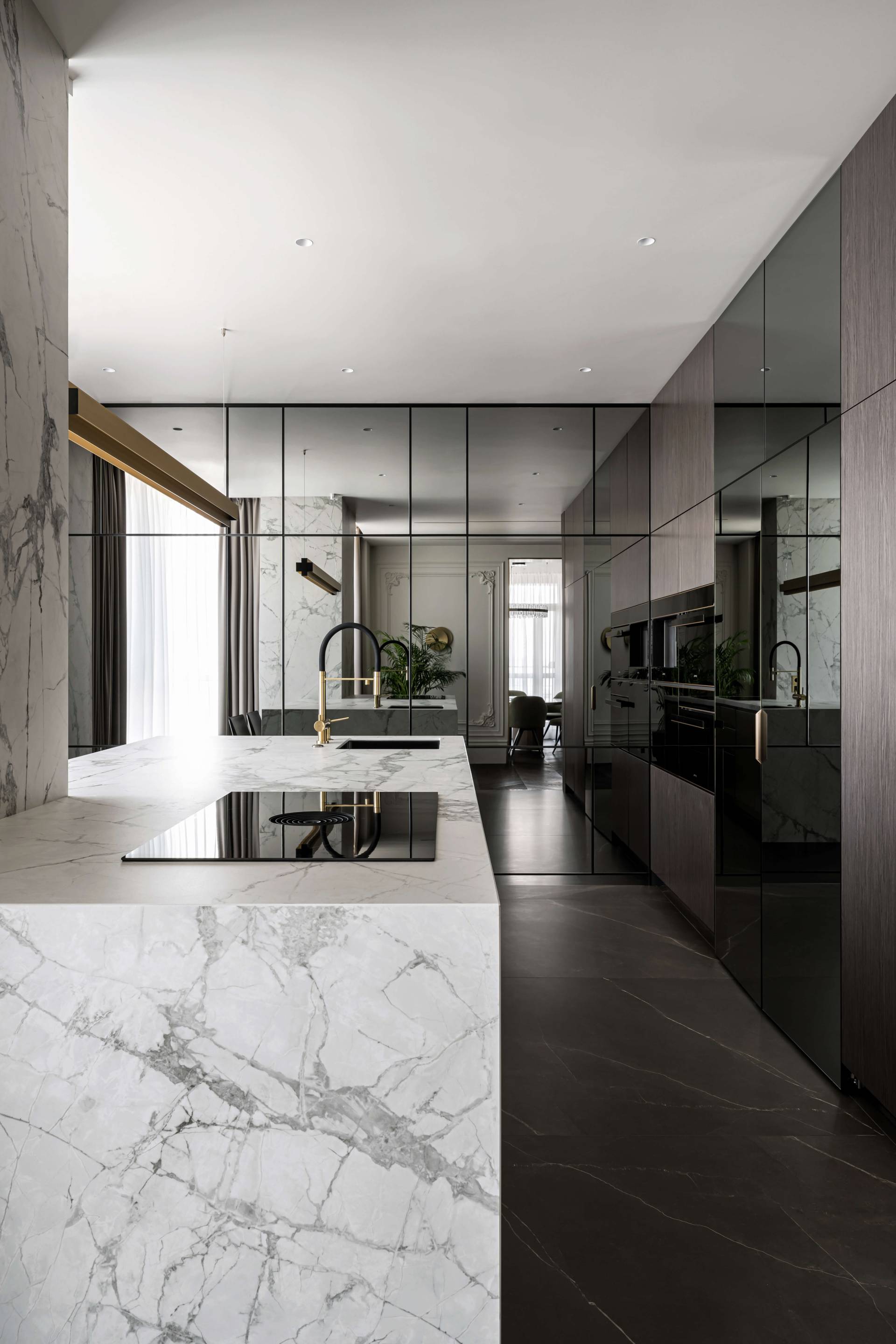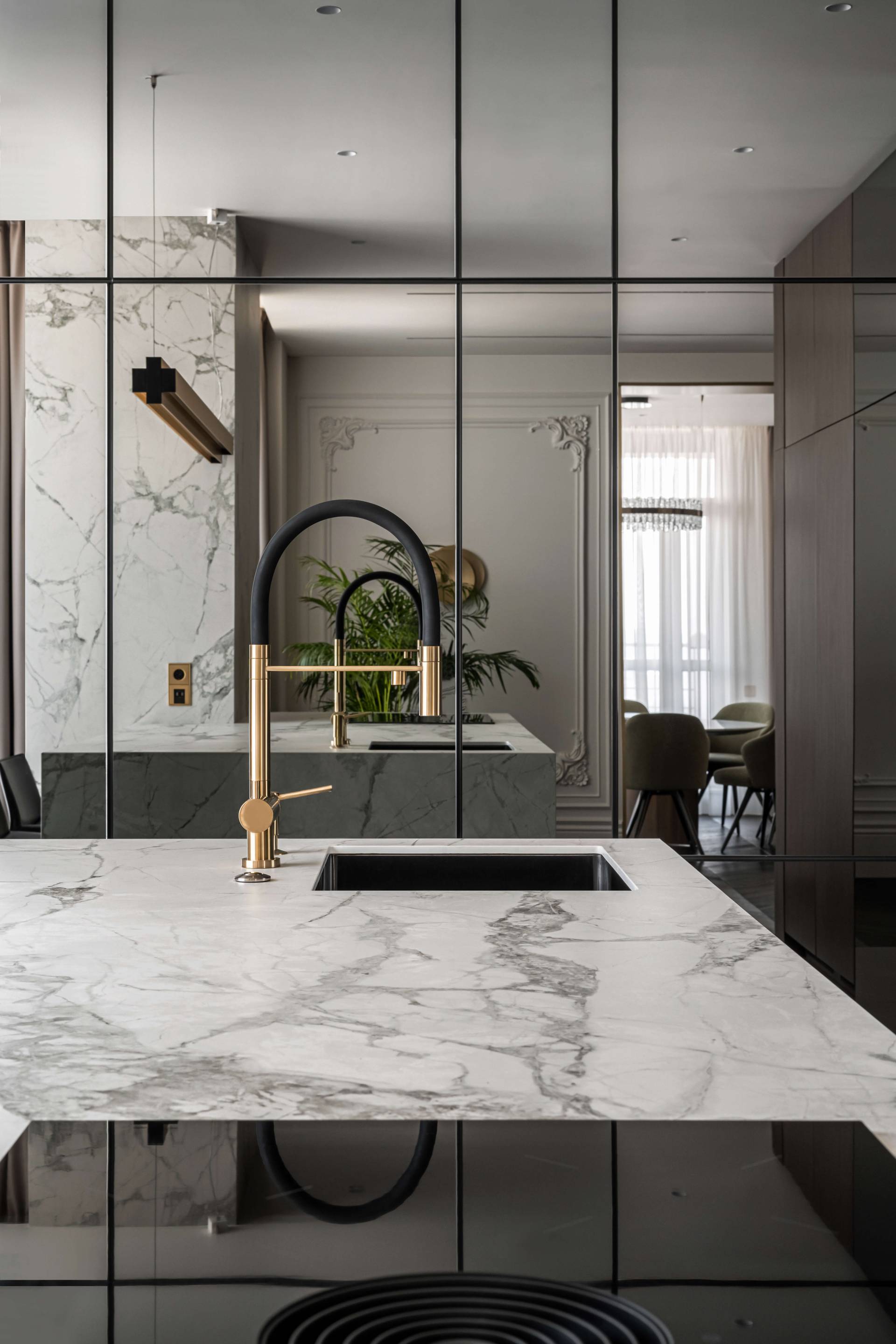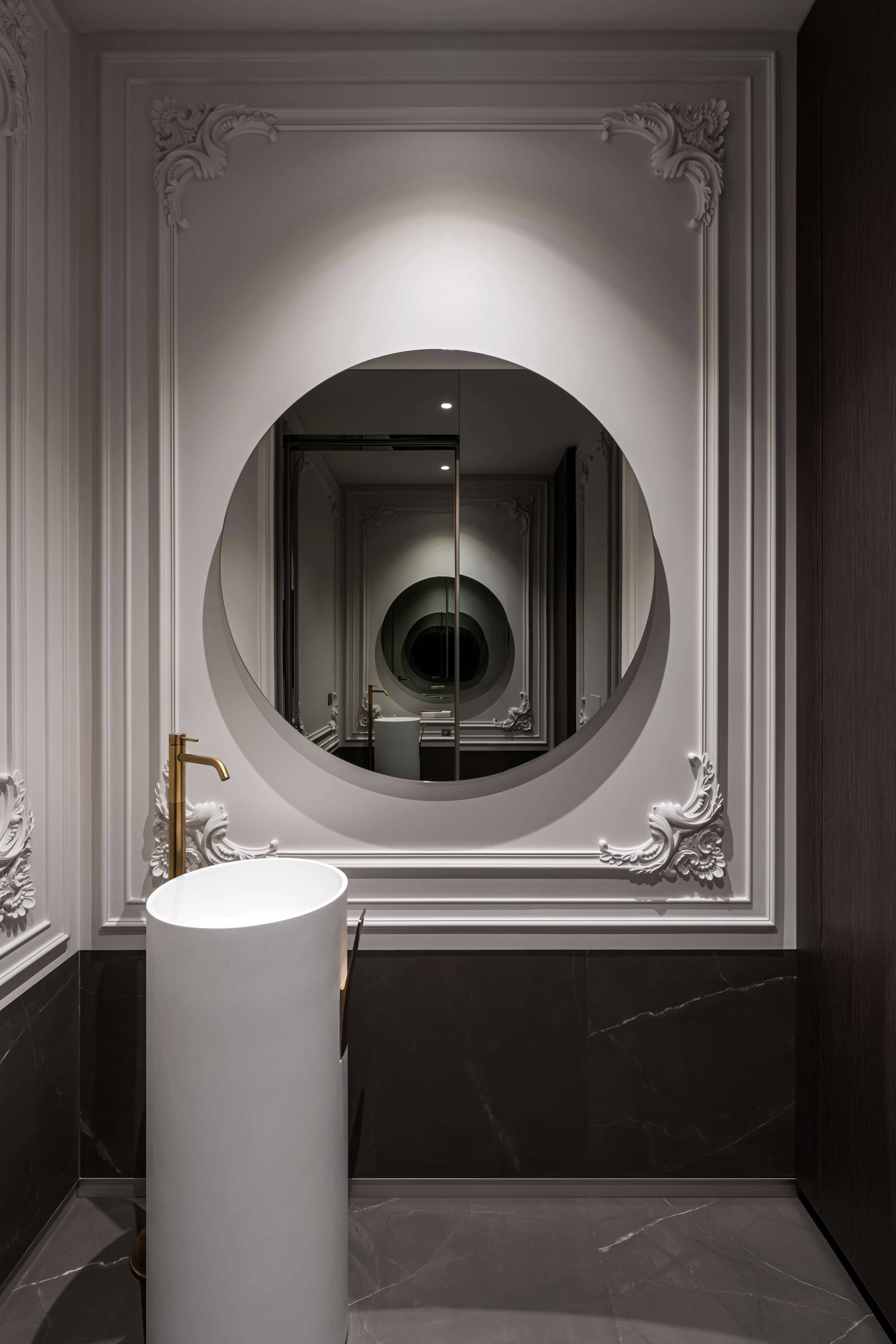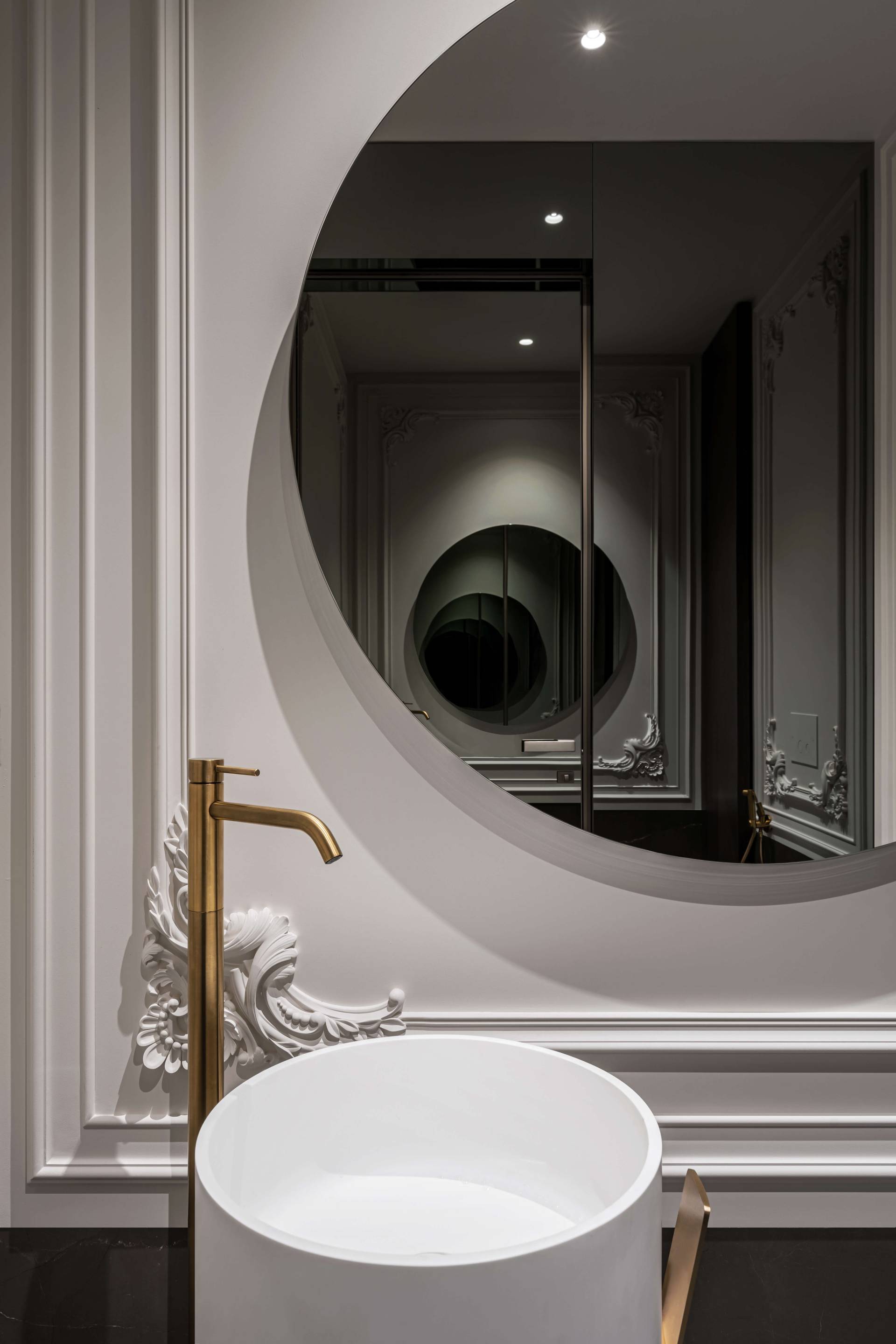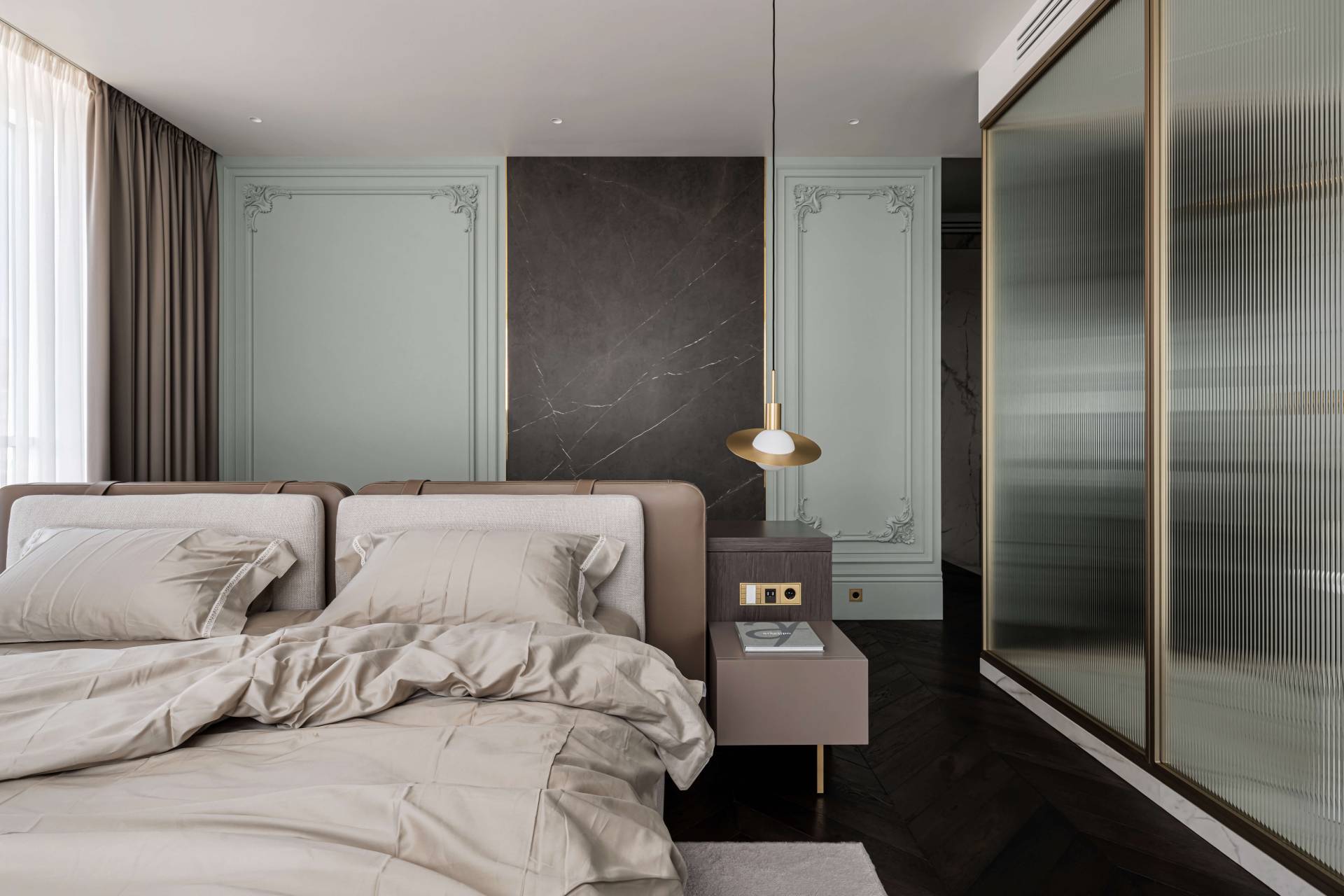 The owners' bedroom consists of a sleeping zone, a working area, and glass boxes for the wardrobe and bathroom. To add chic and soft airness, we opted for beige colors with light-pink undertones. This solution looks stunning with the dark marble panels and golden elements like golden profiles and planet-like lighting.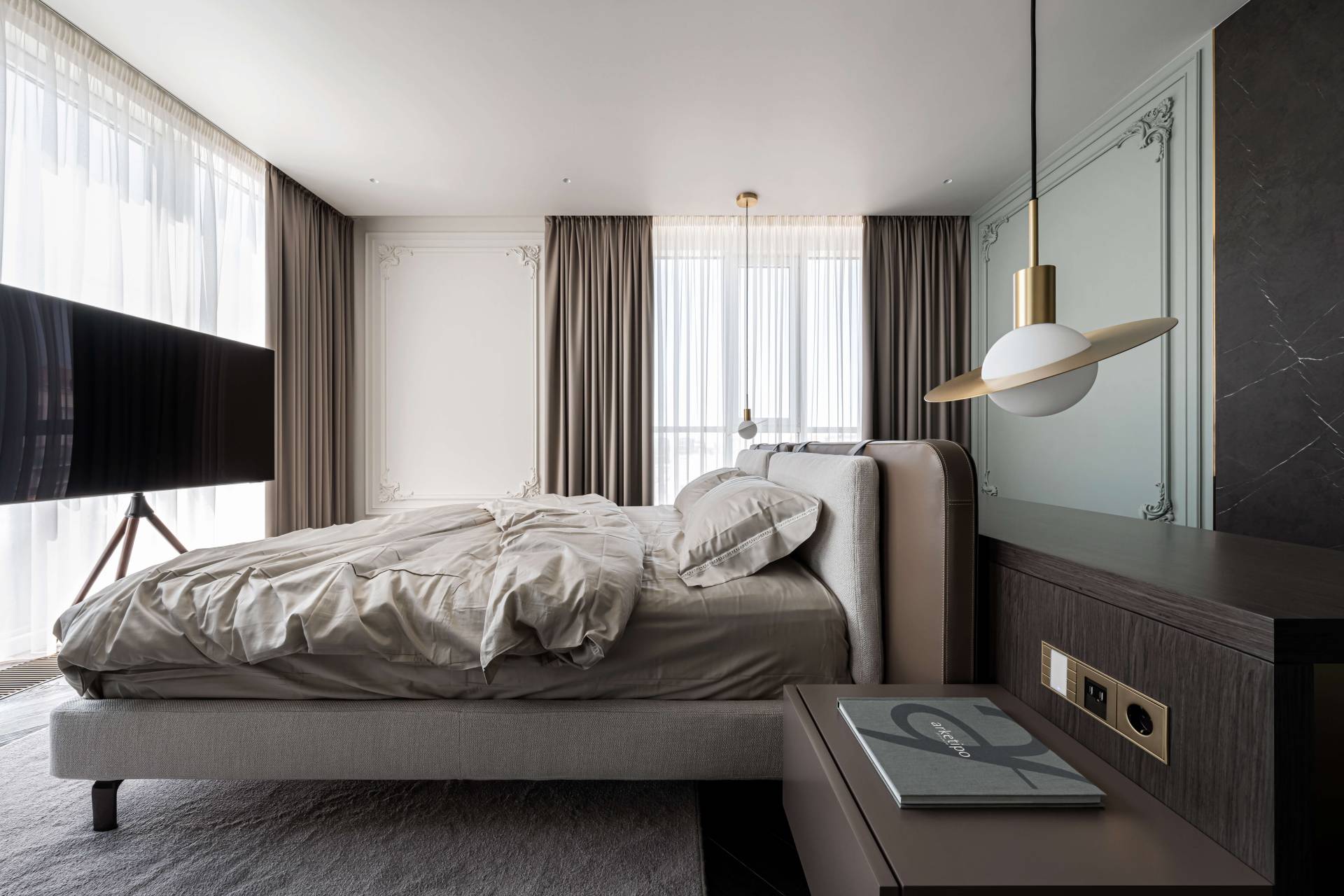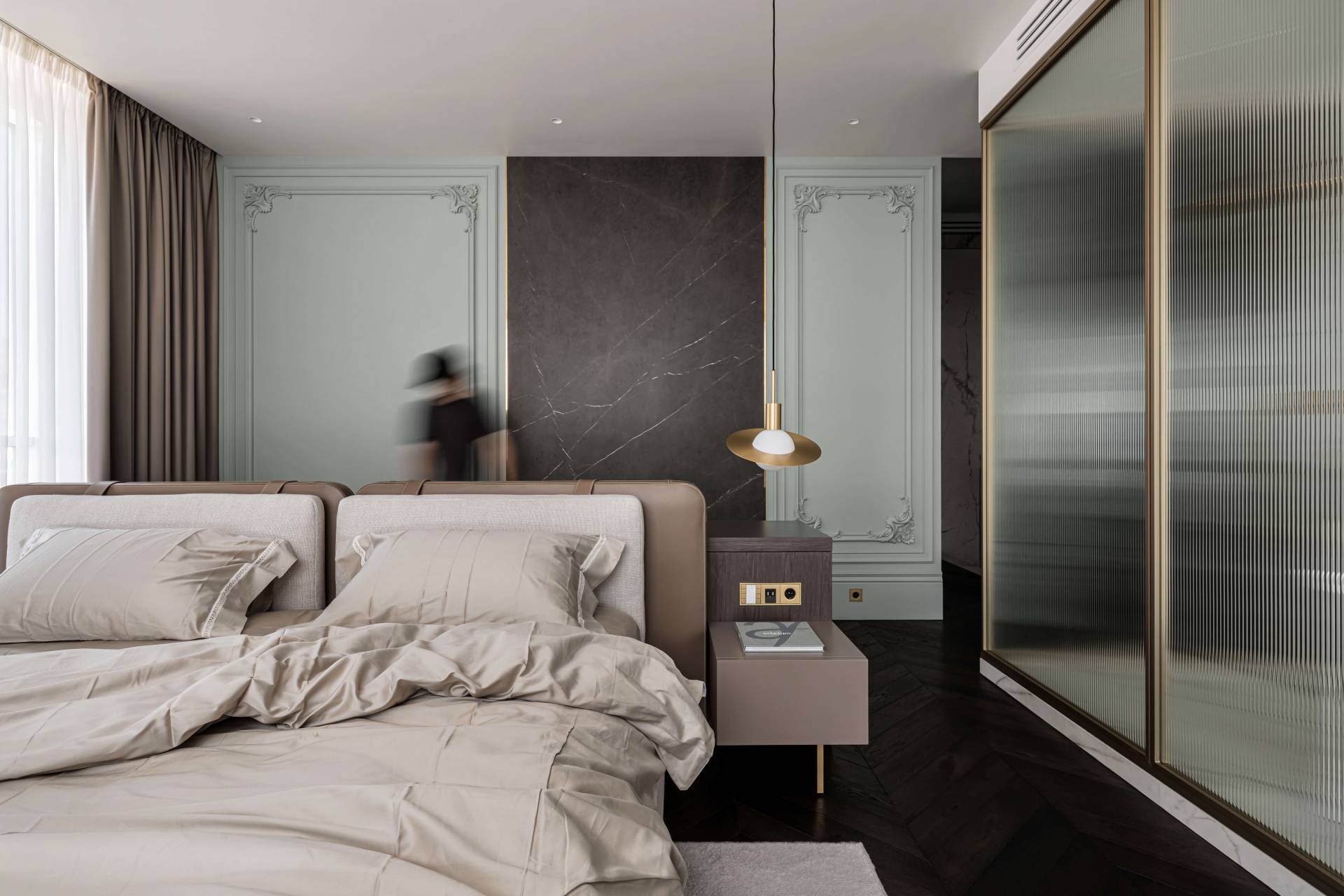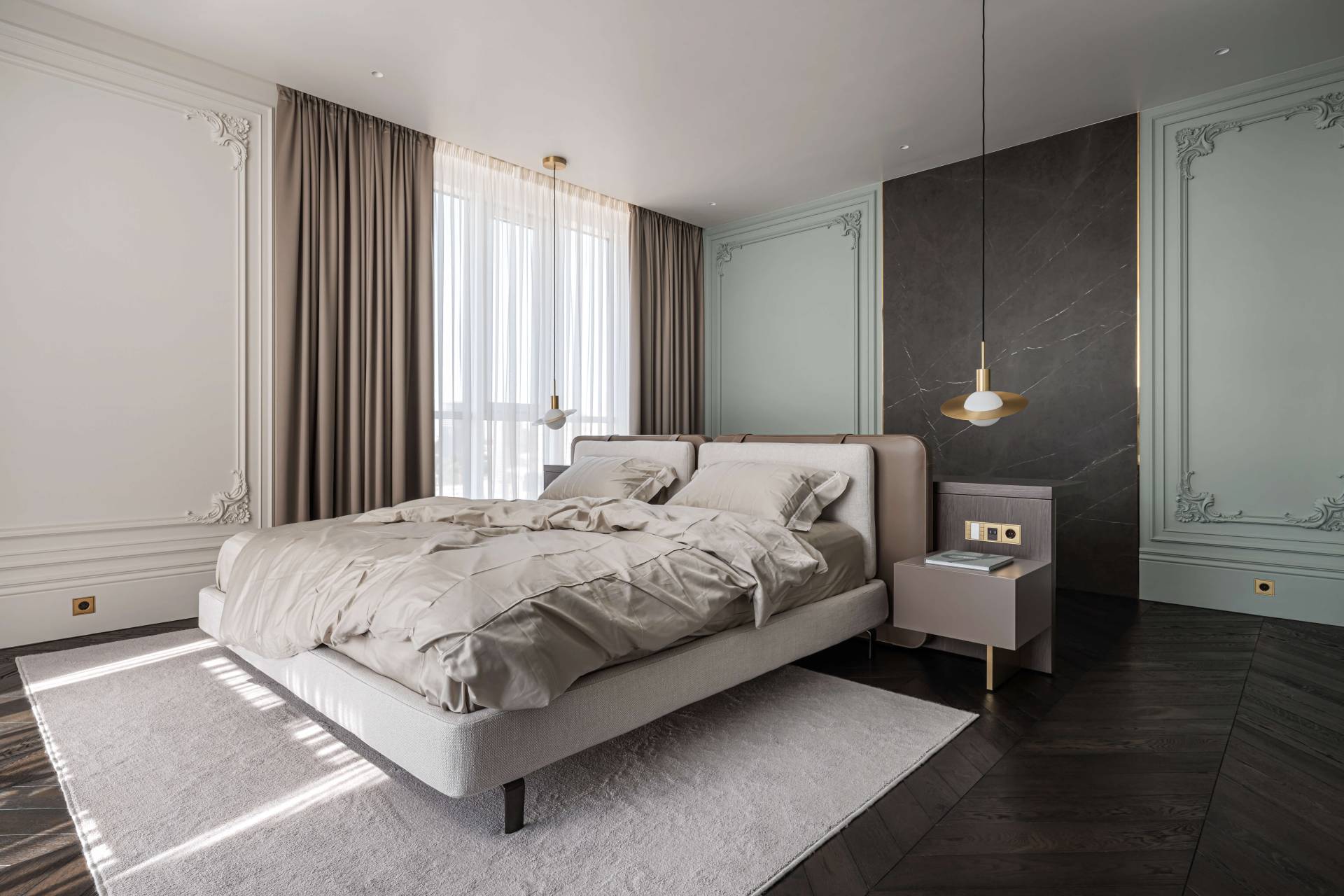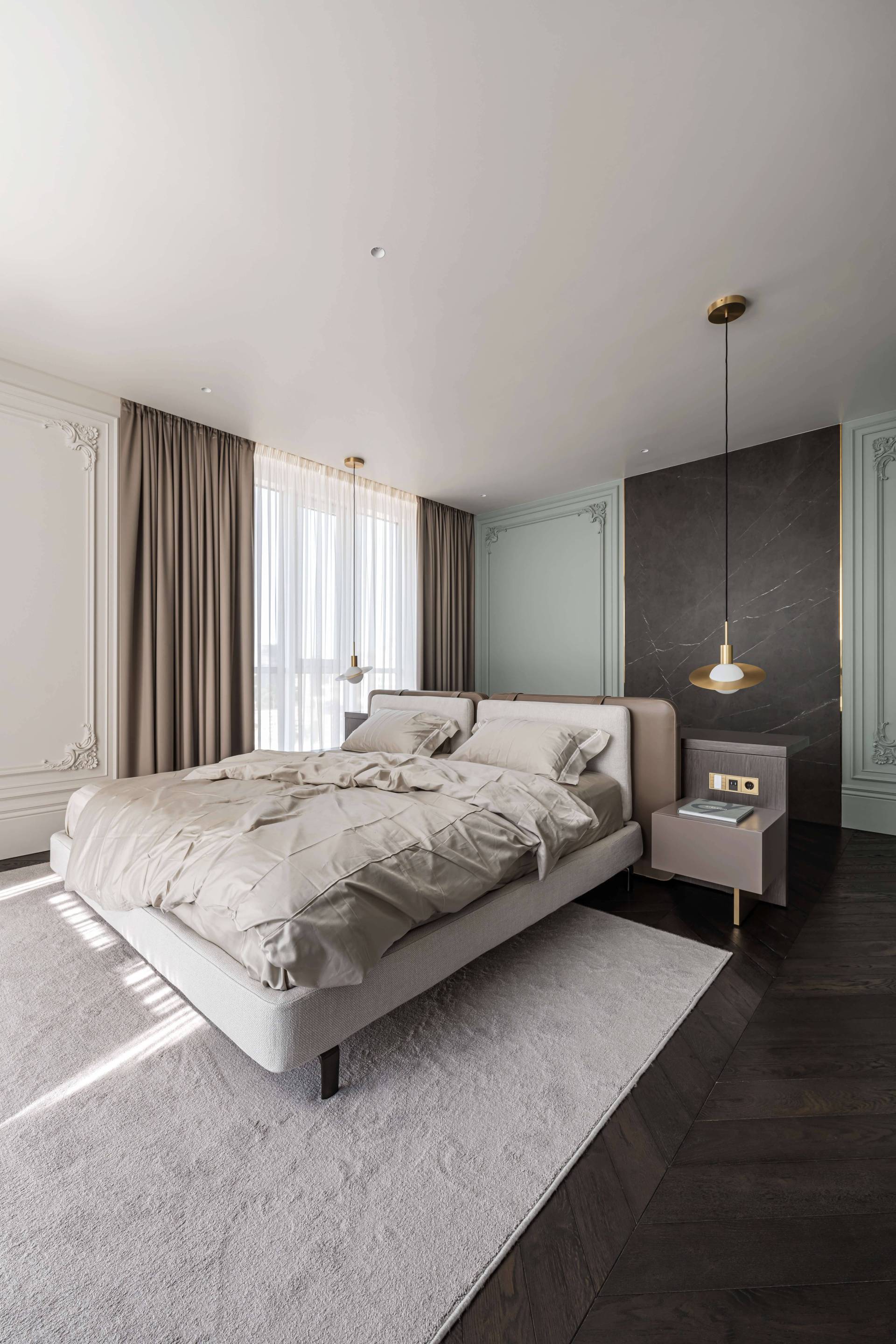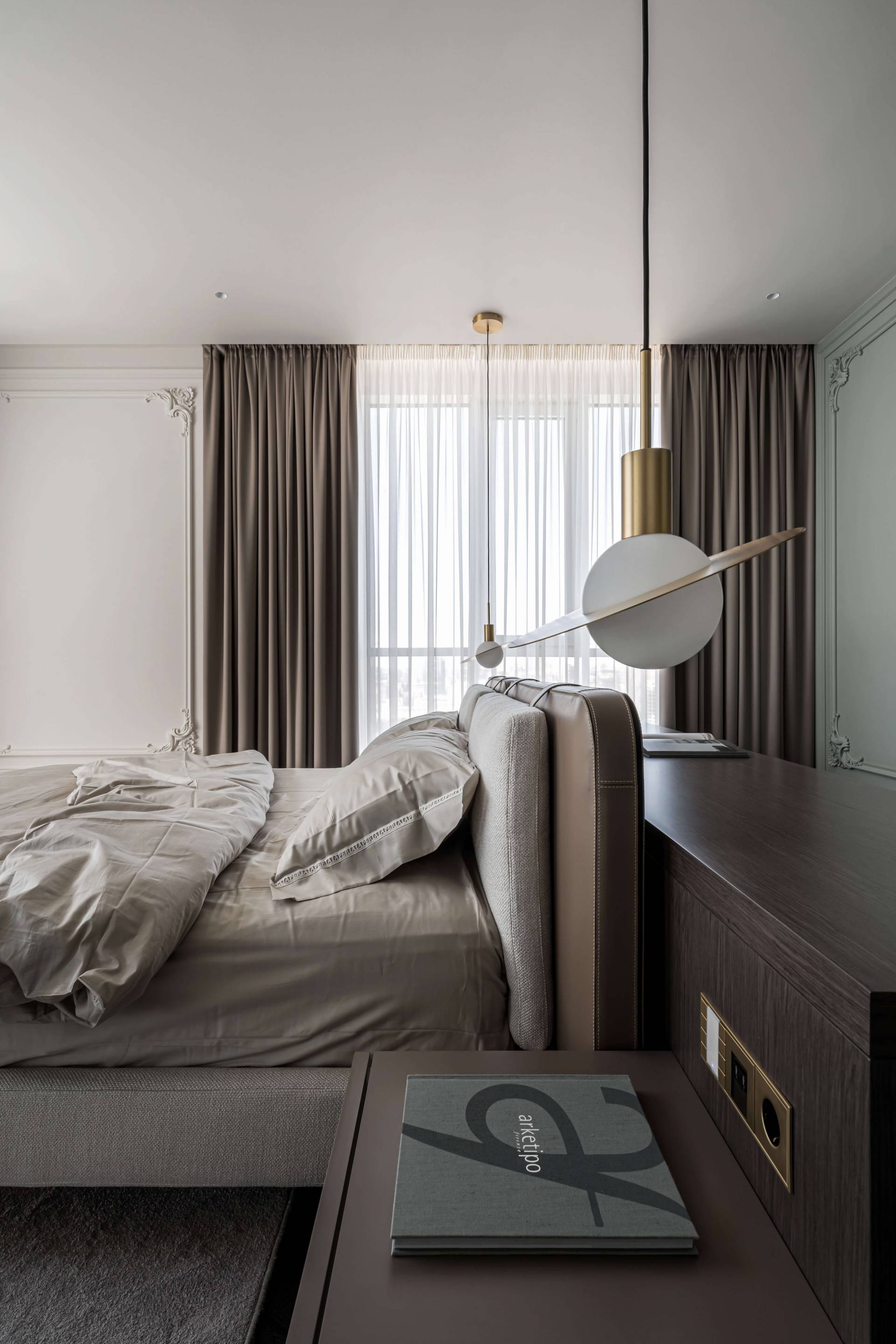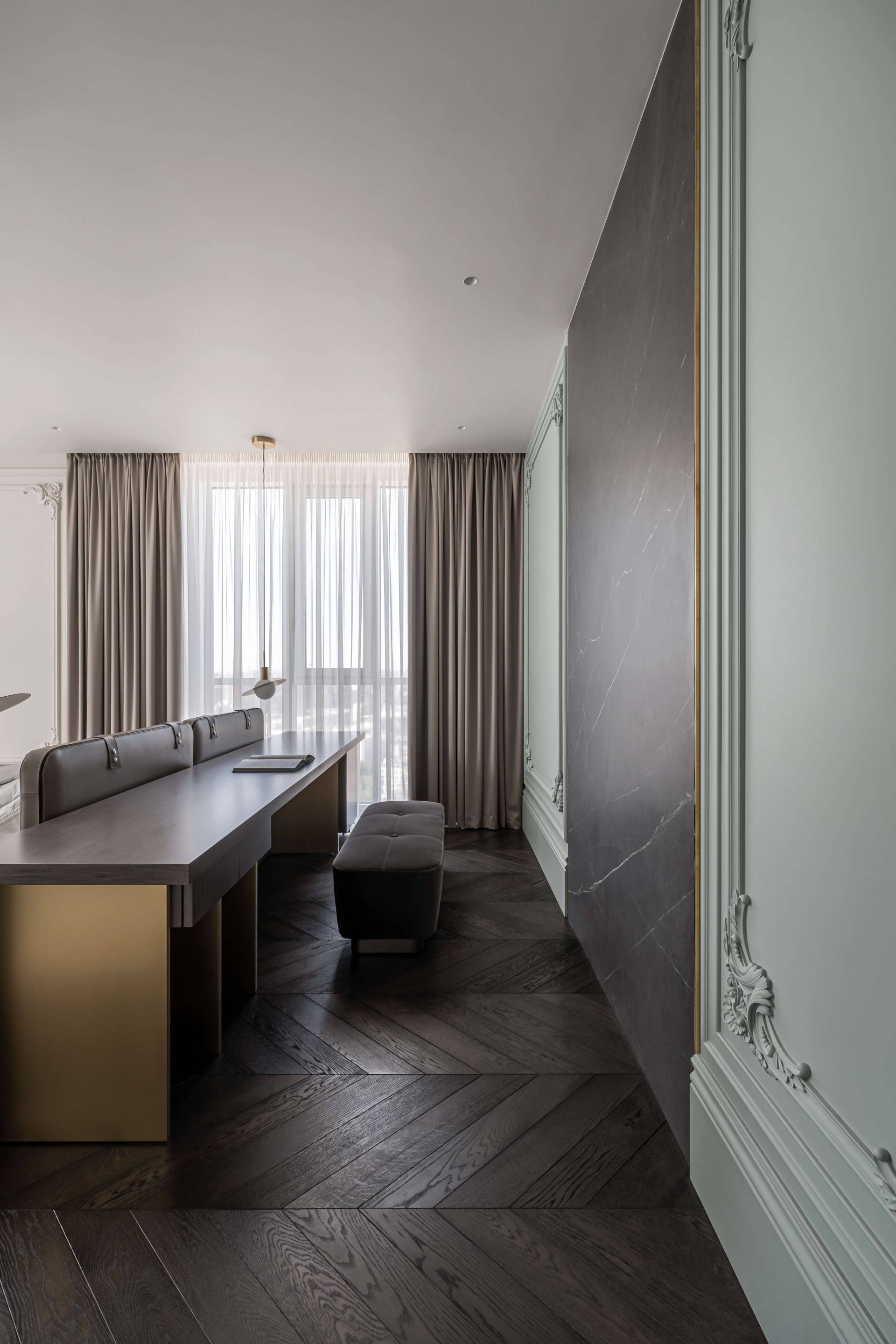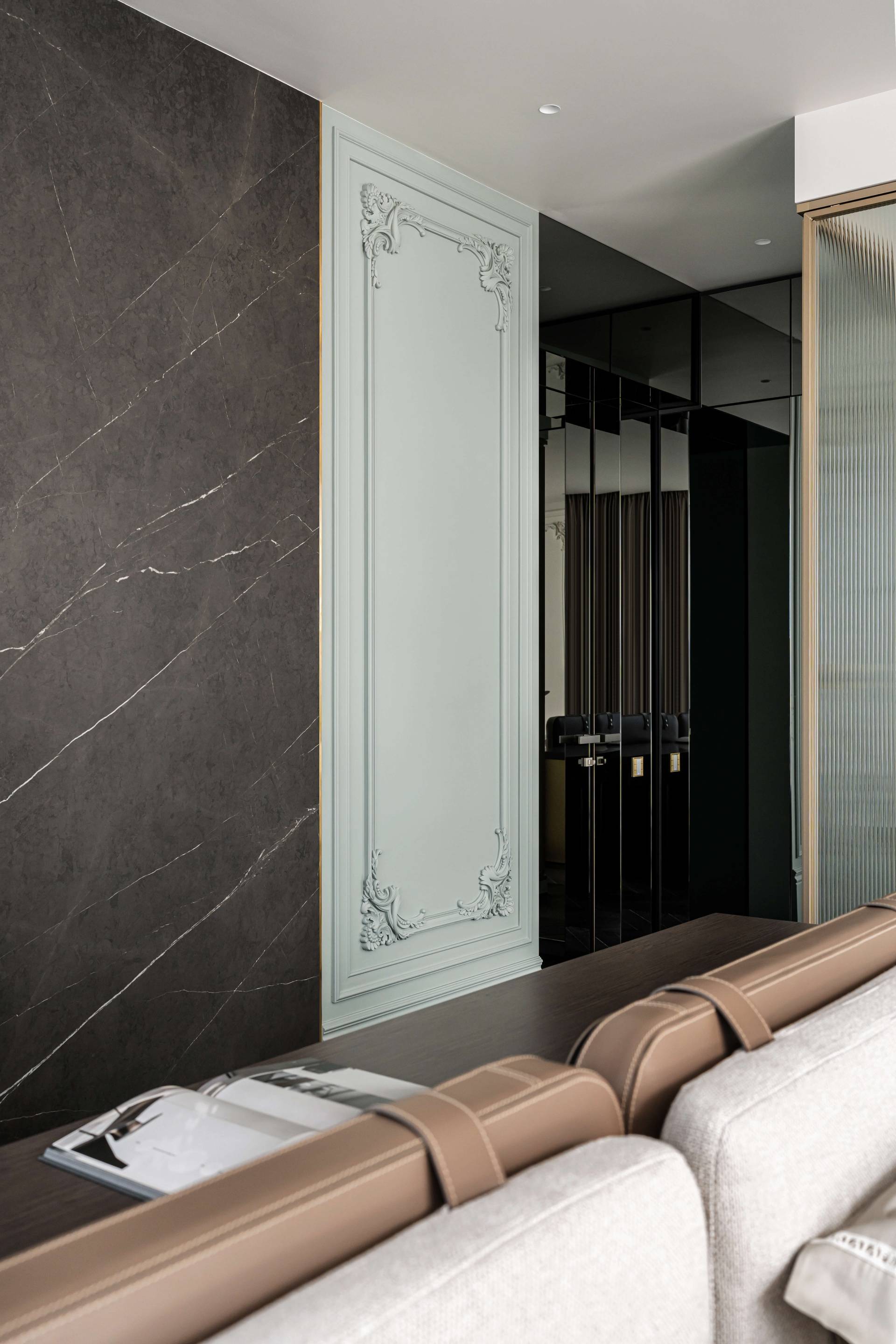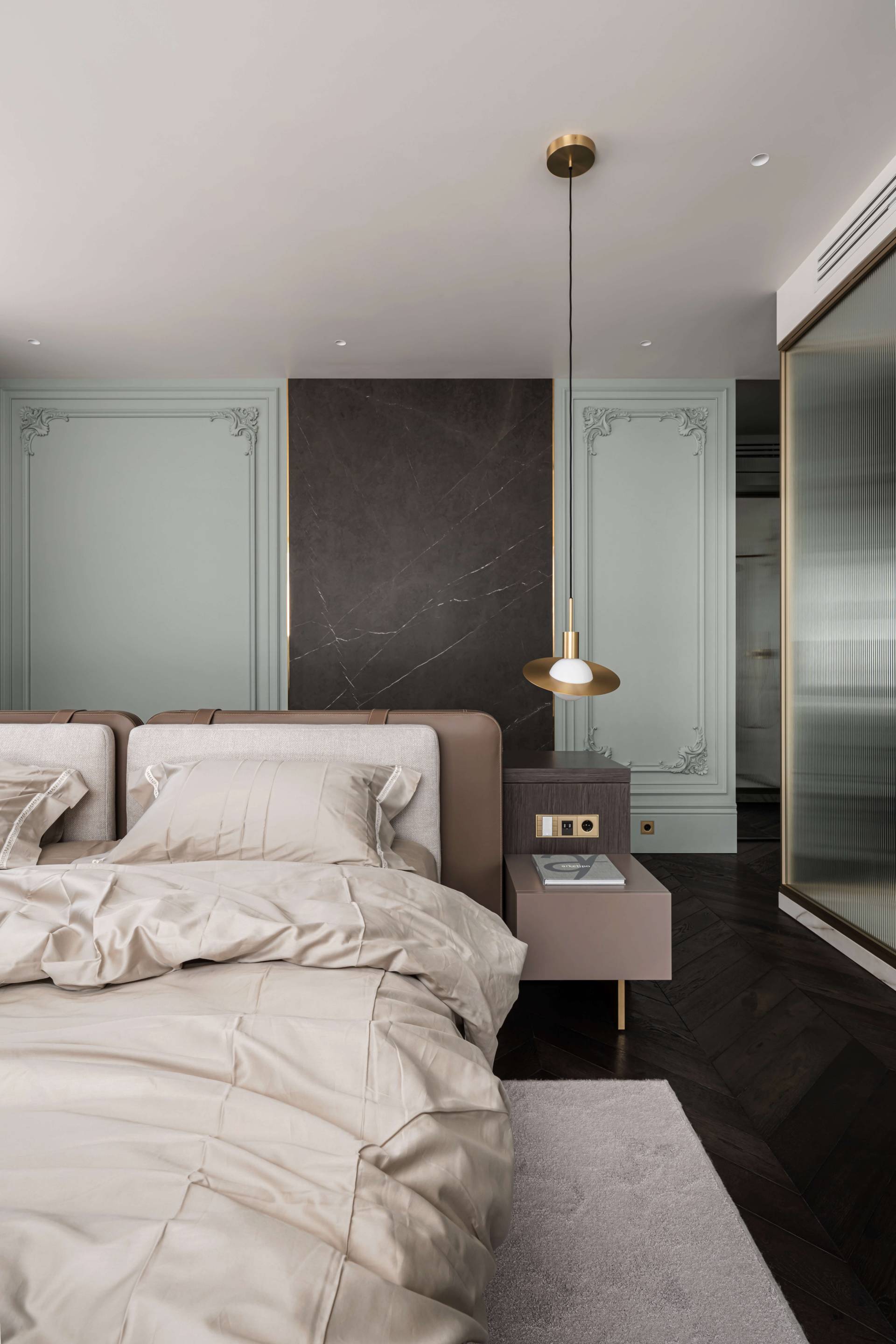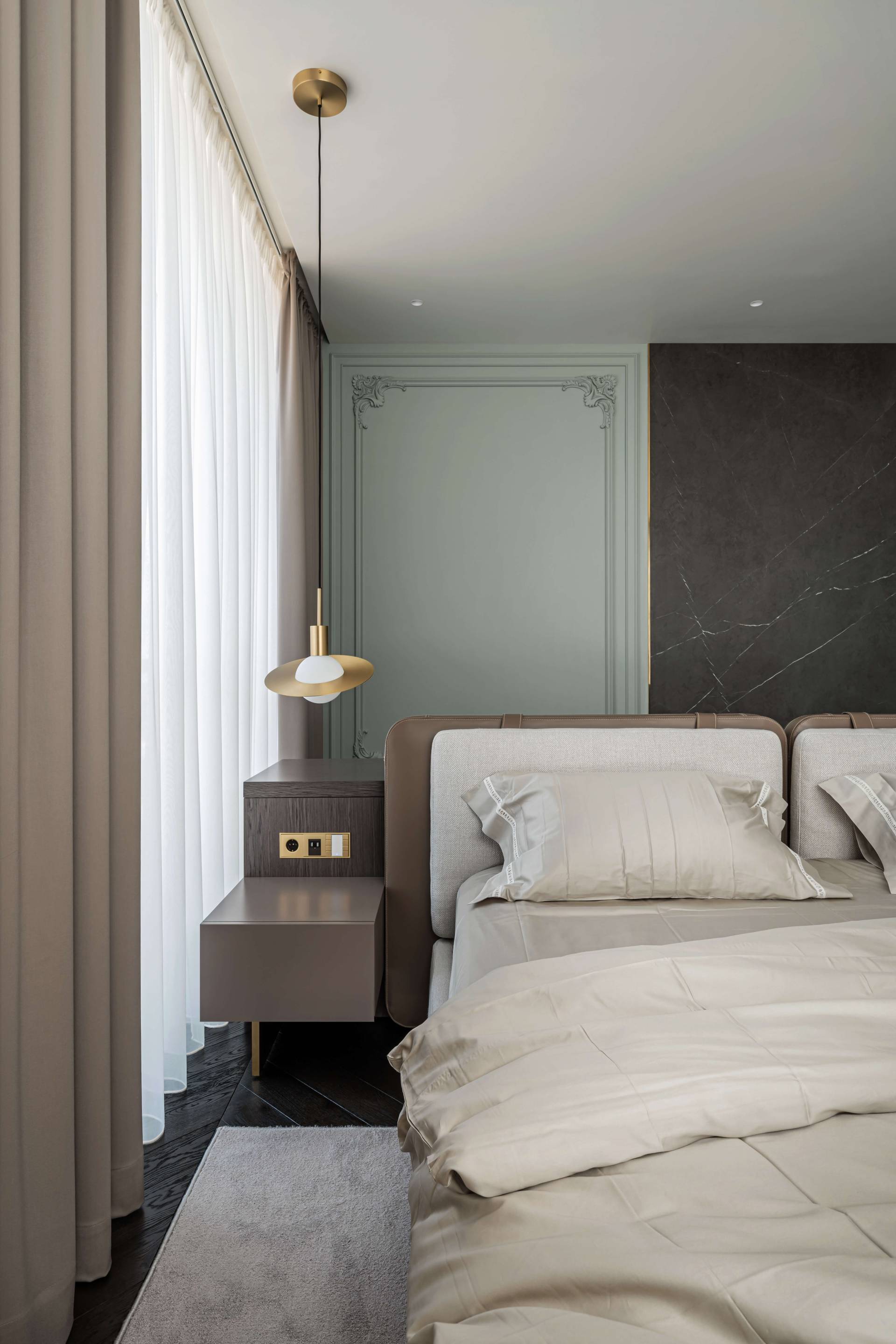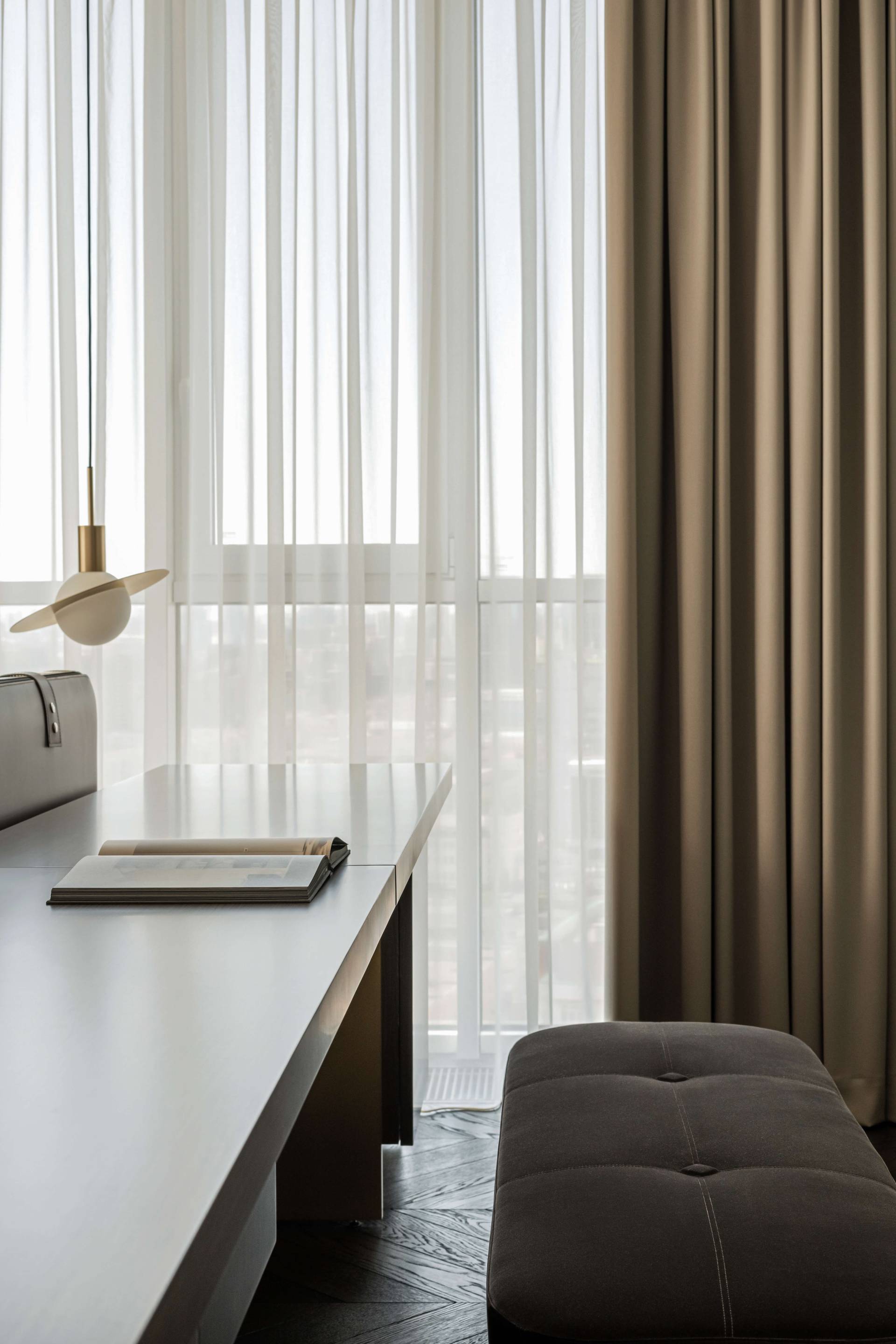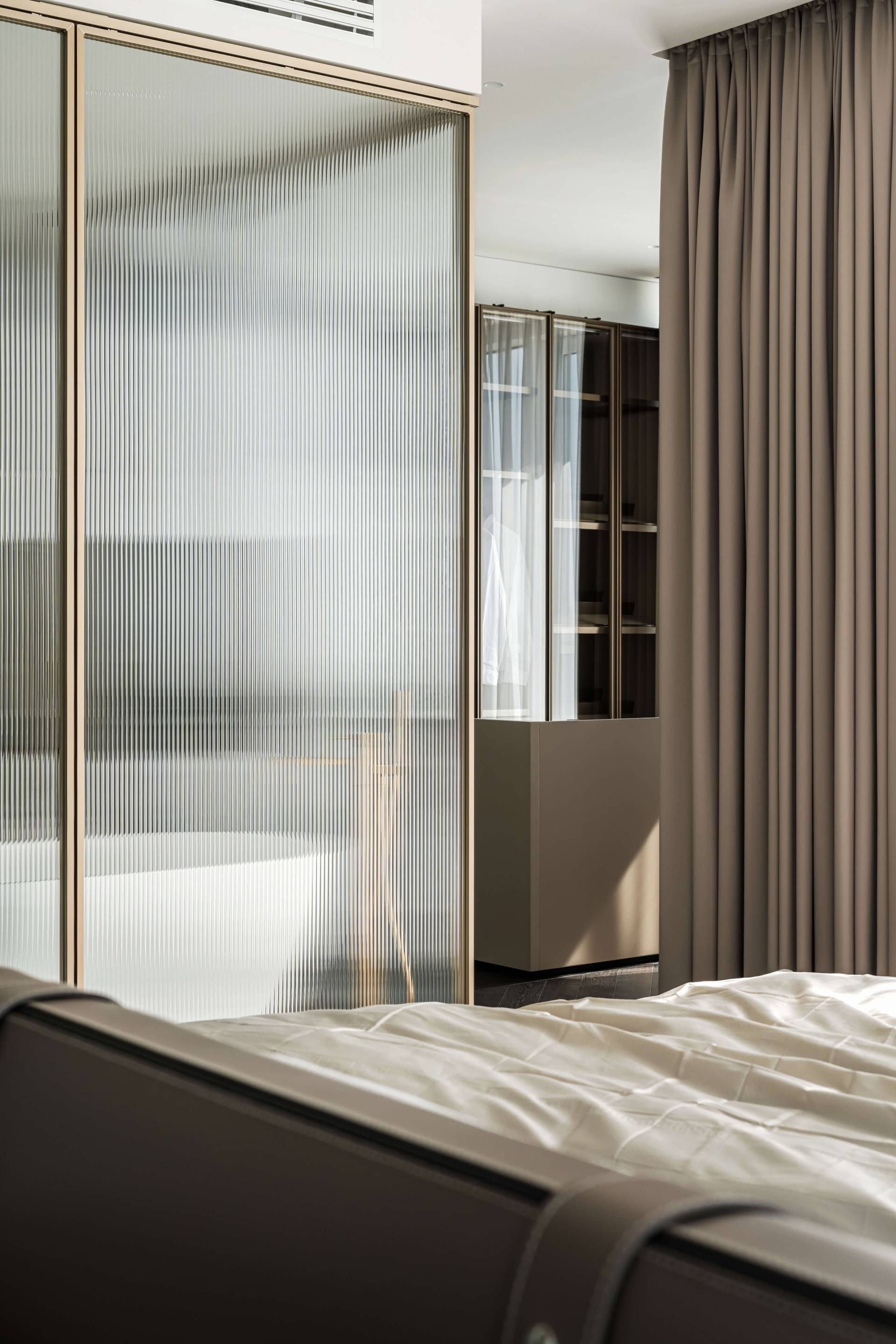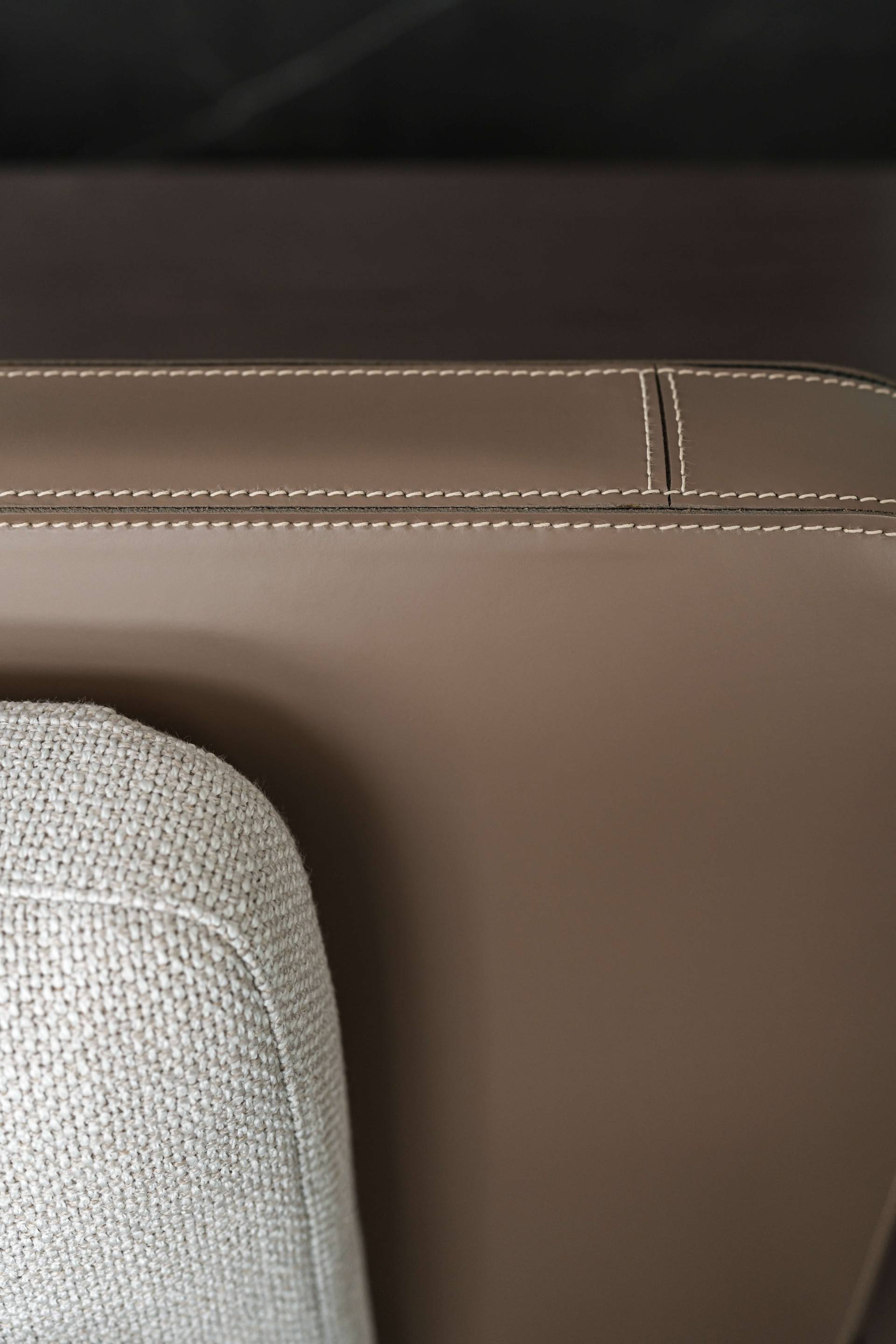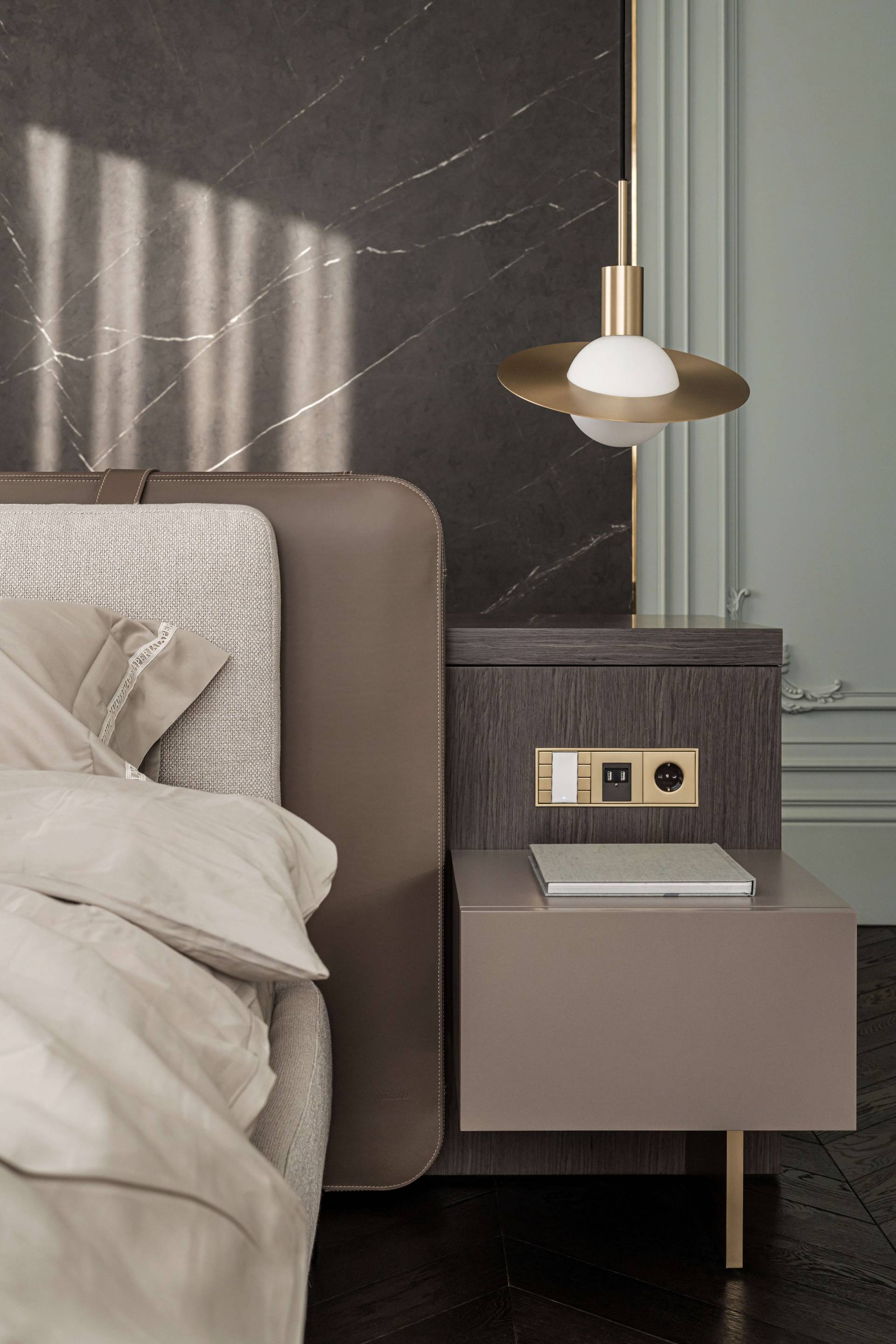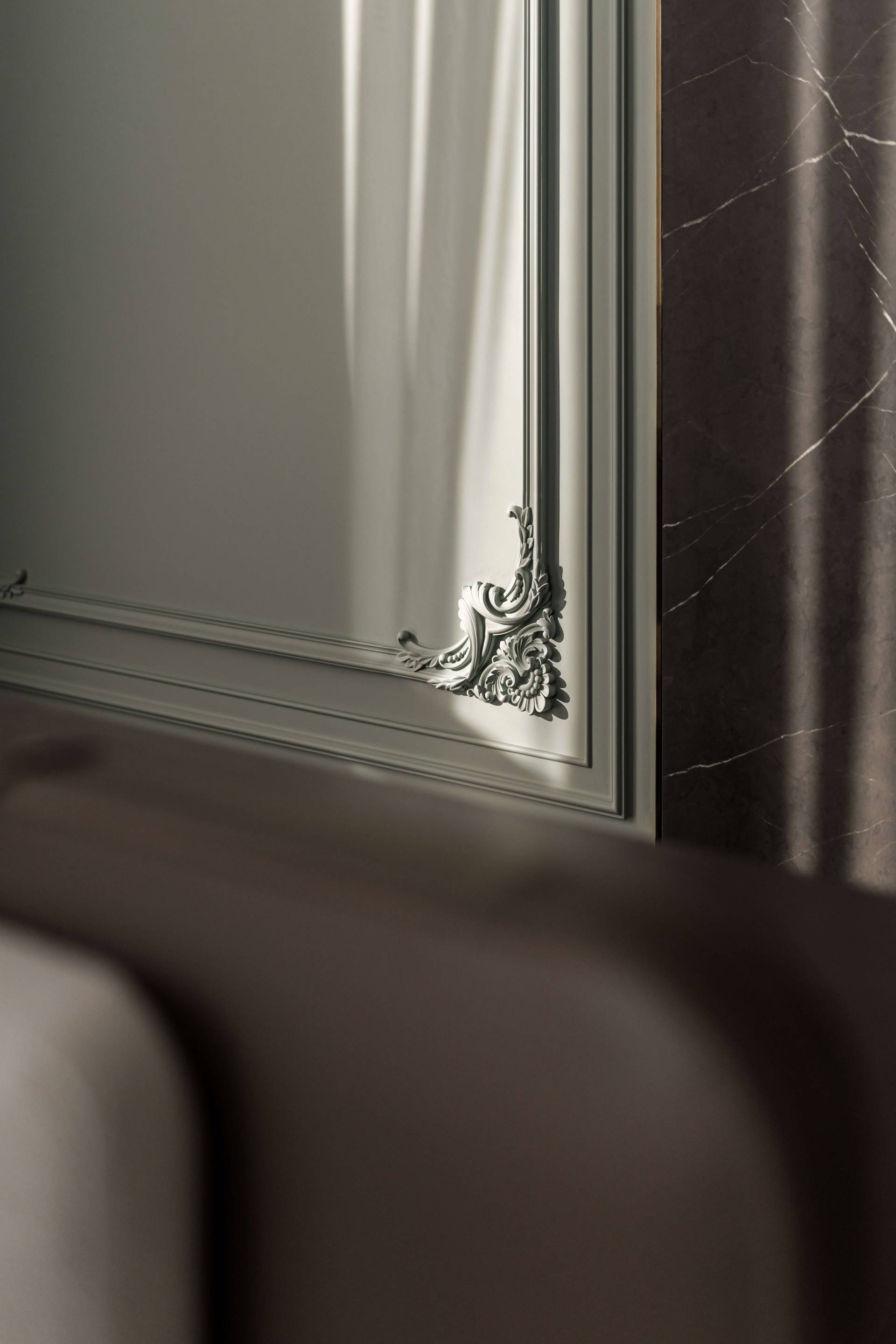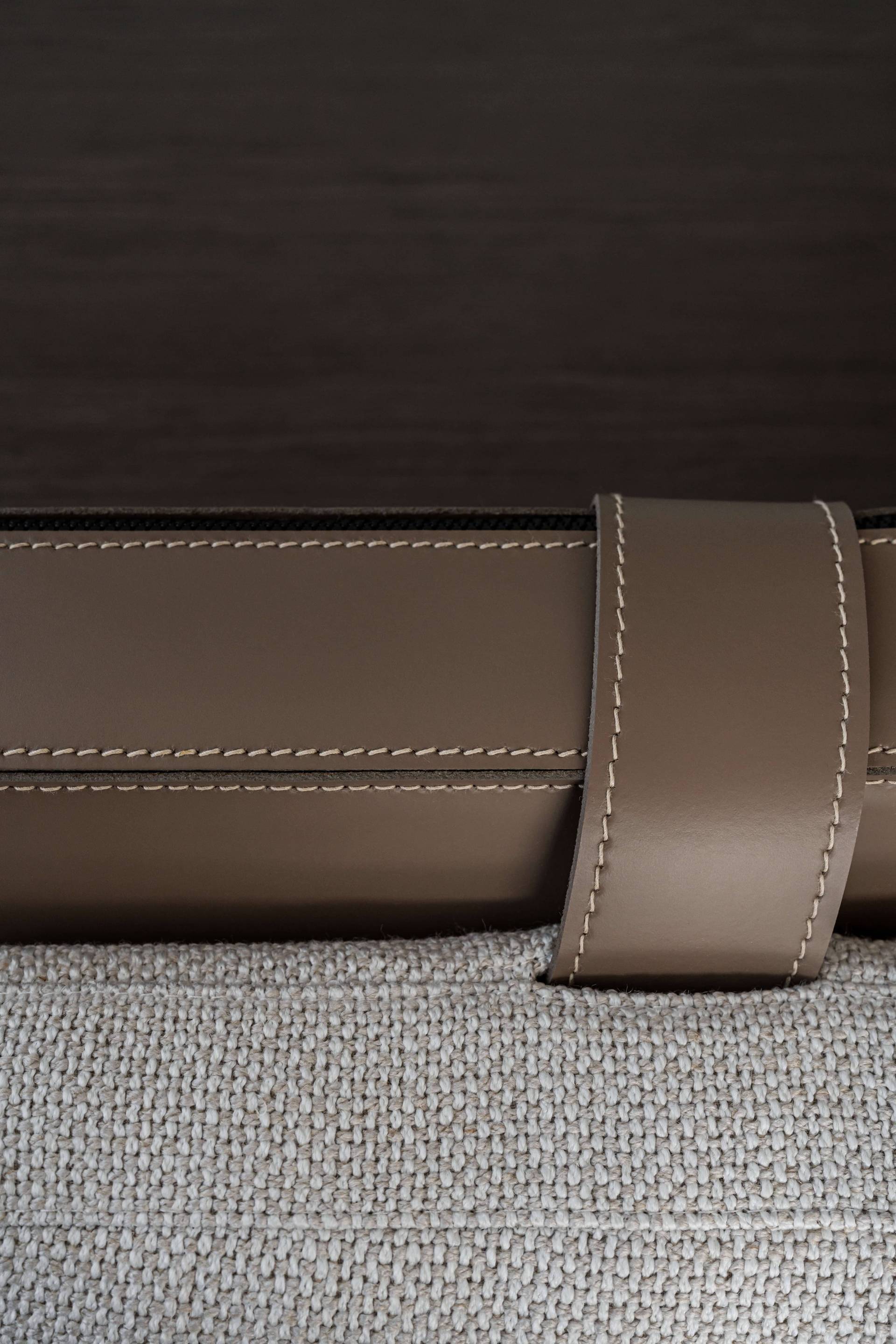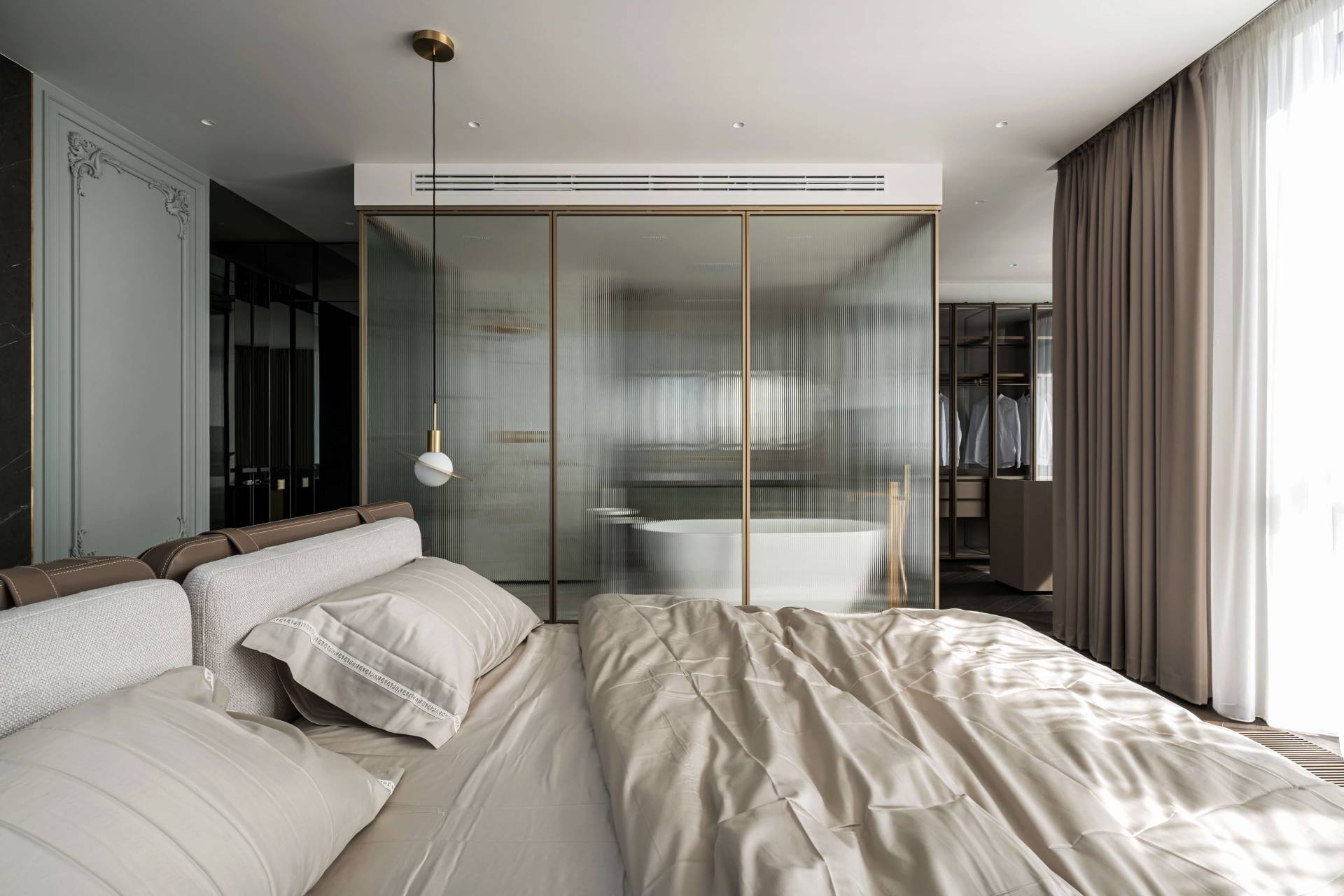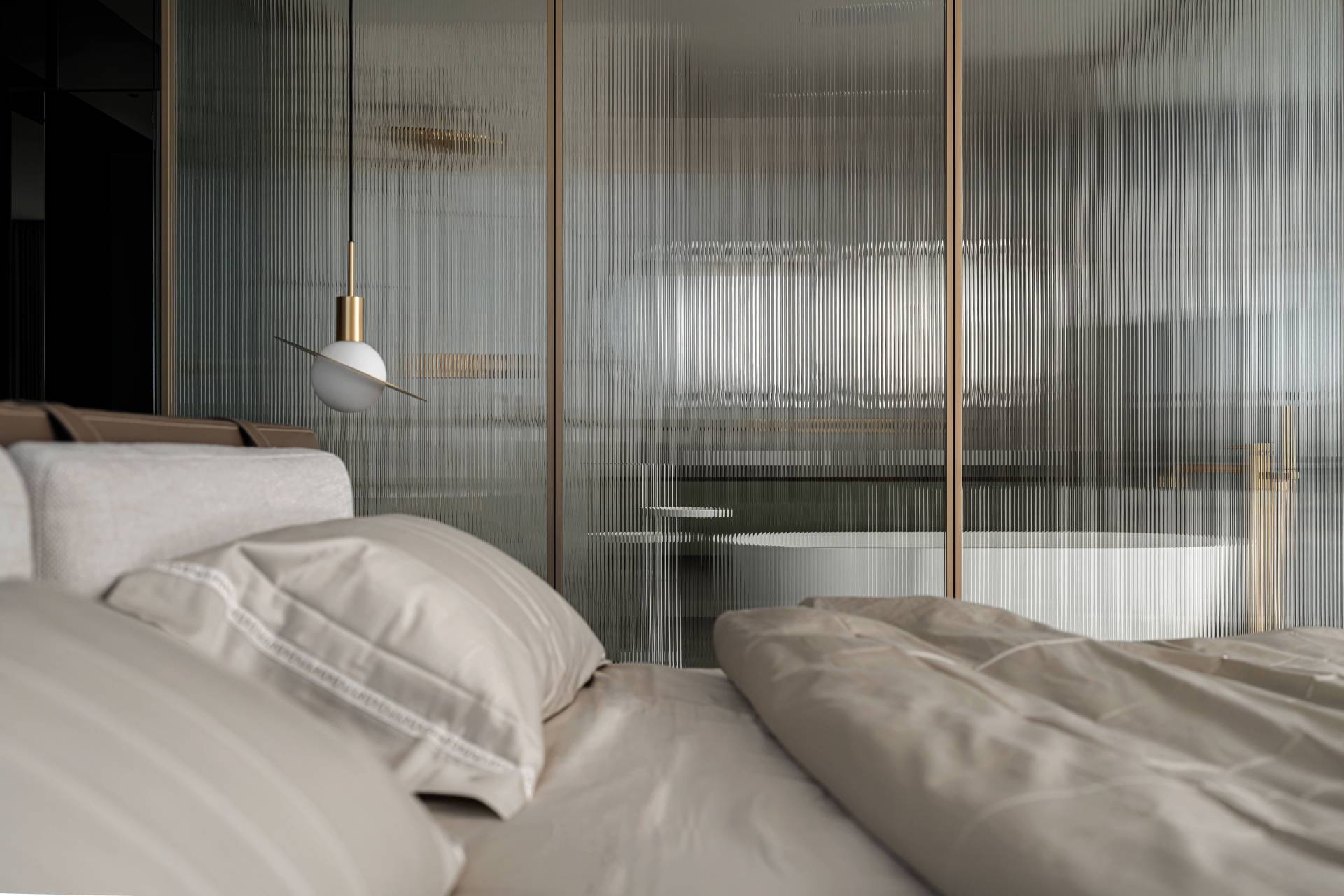 This capacious walk-in wardrobe is a dream for those who are always the sharpest-dressed ones in the room: it's well-lit, has a lot of space for trying the looks, and, of course, plenty of racks and drawers behind the transparent glass to keep the clothes organized. We designed the place for our clients to spend less time choosing their outfits and have more fun while getting ready for the day.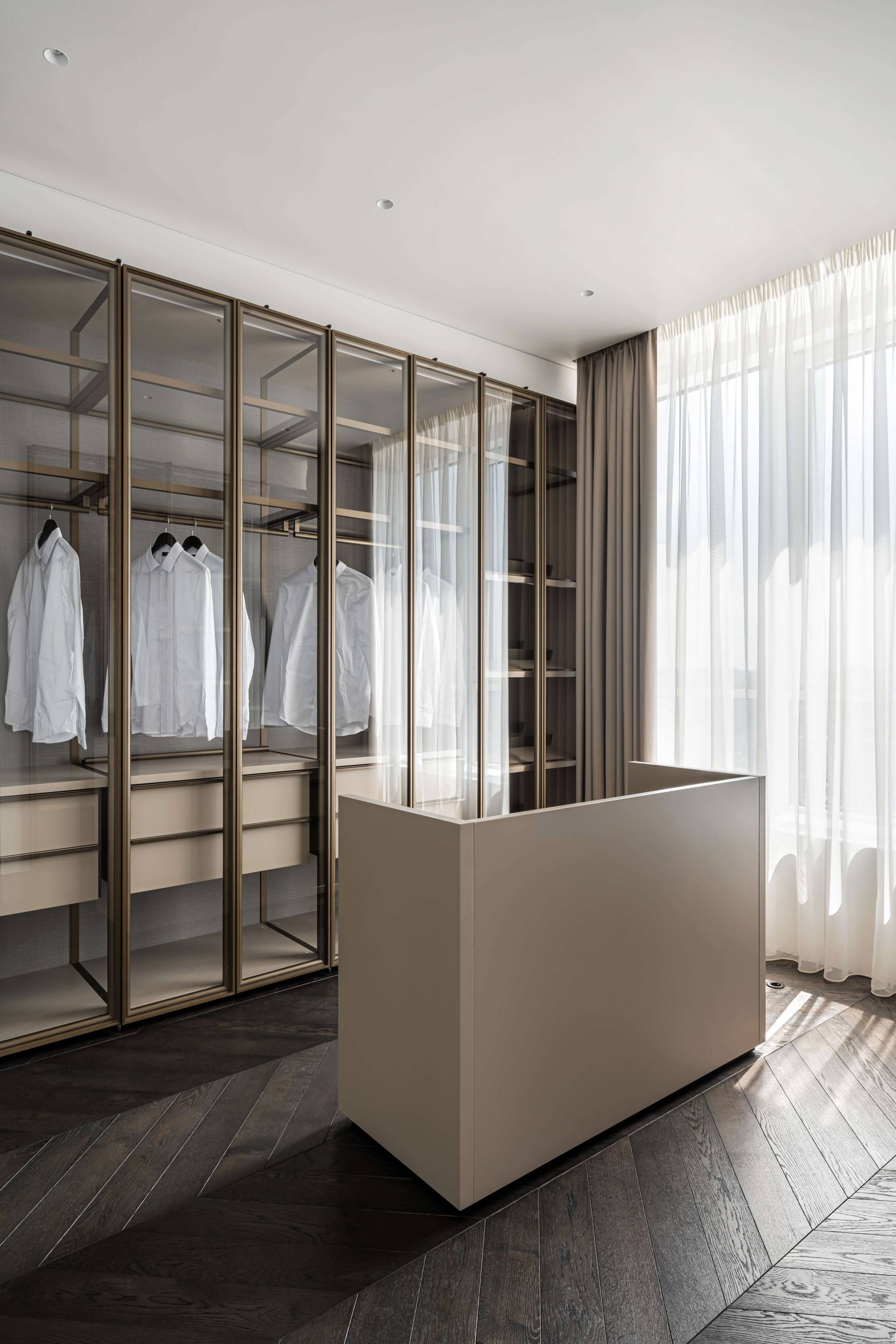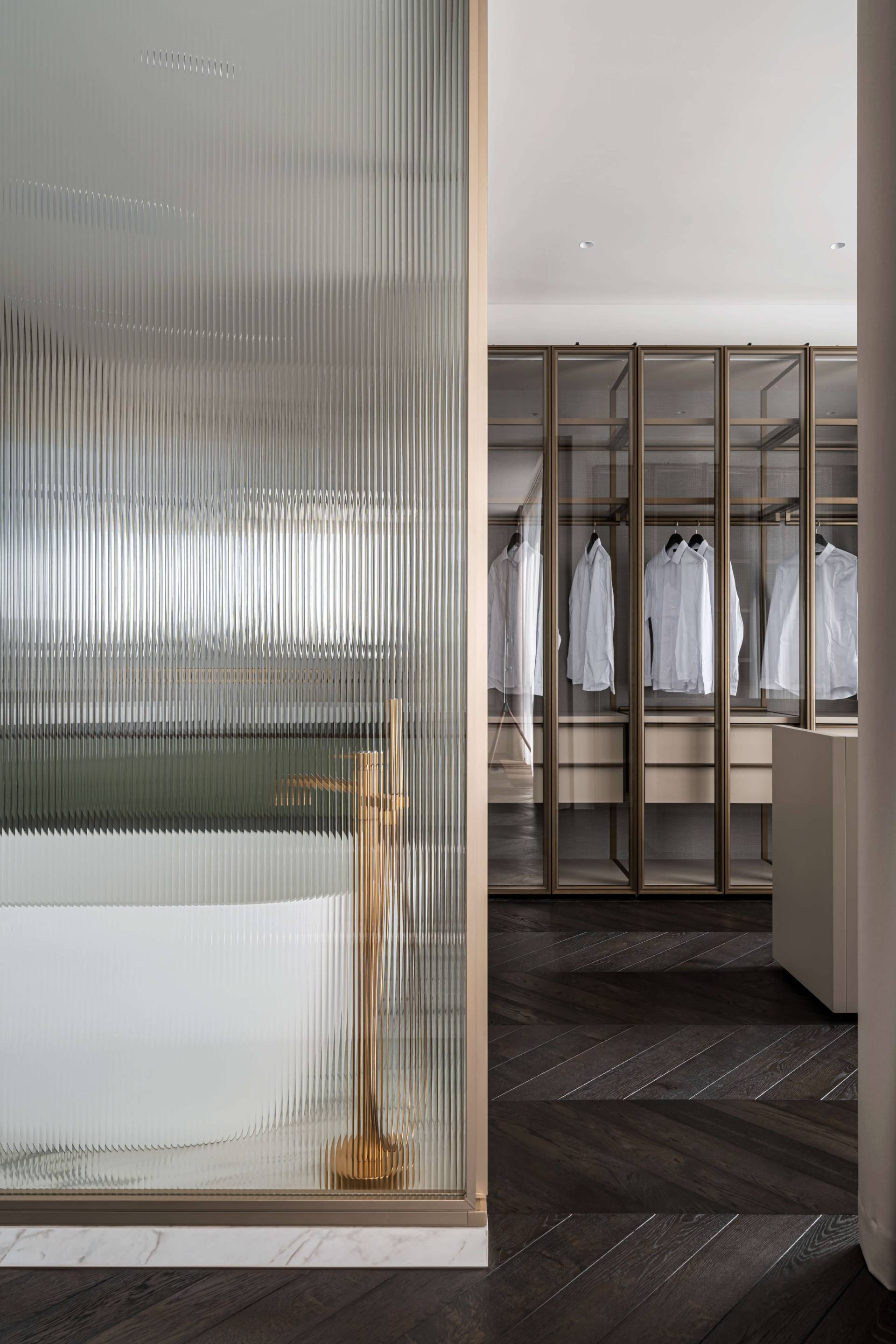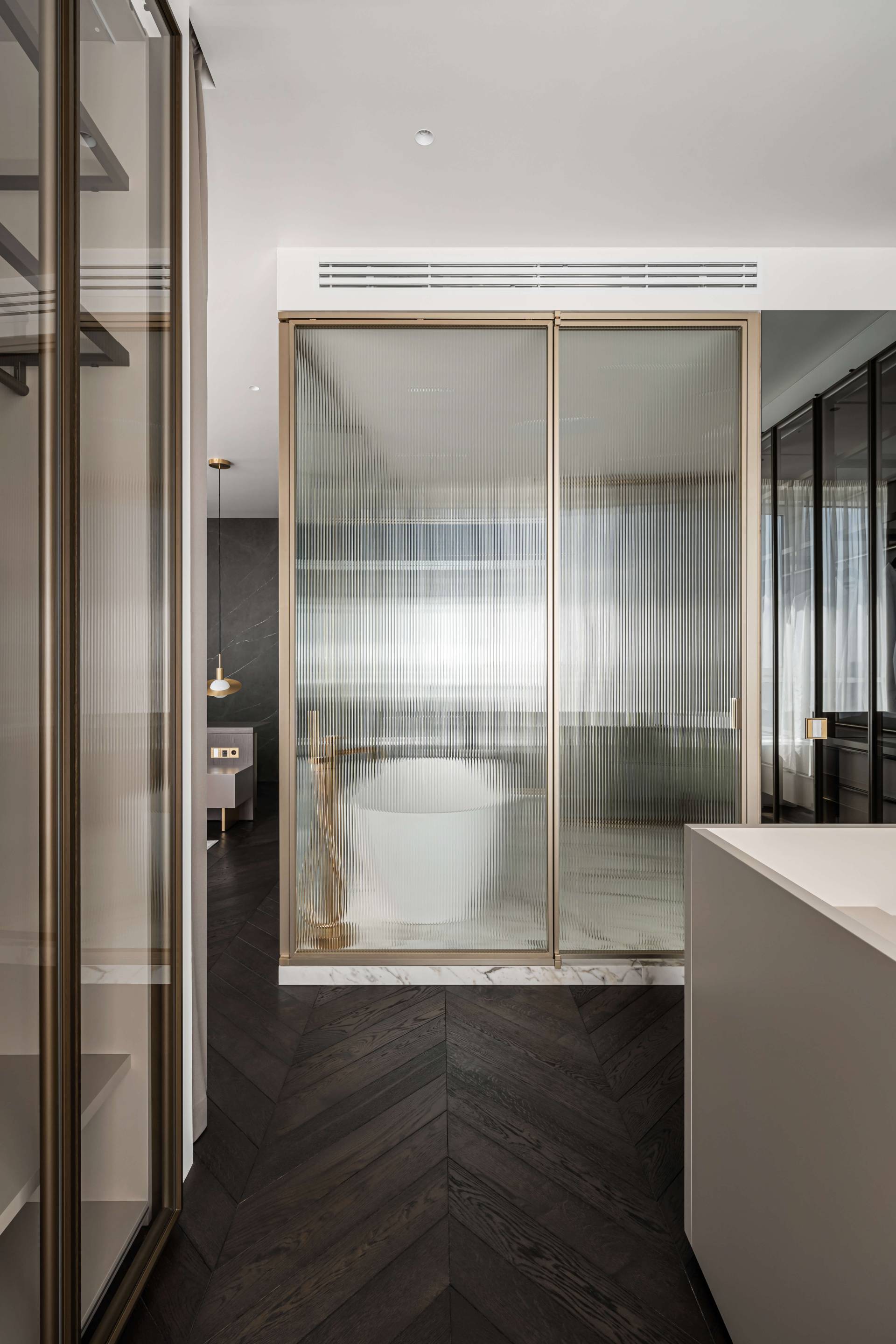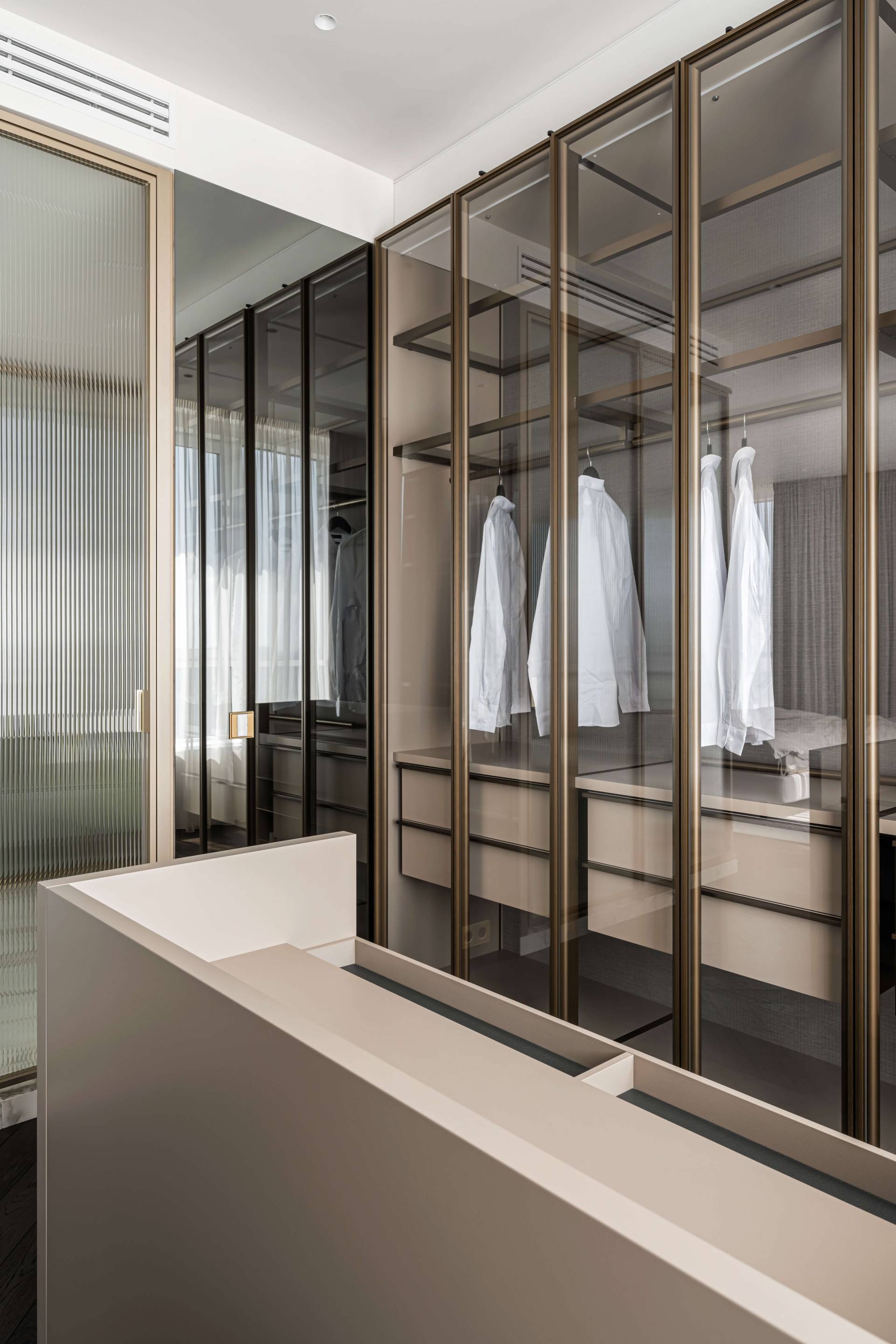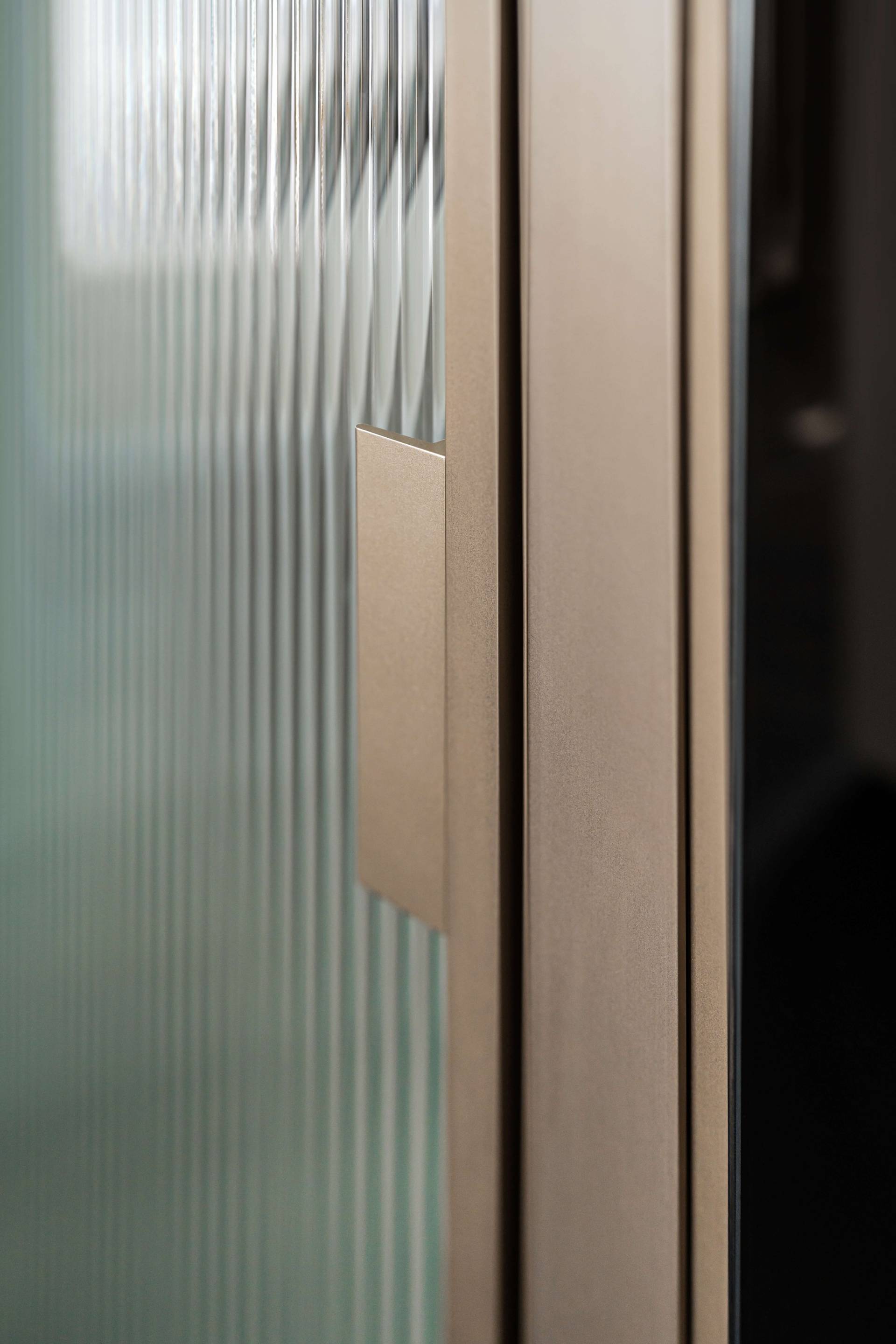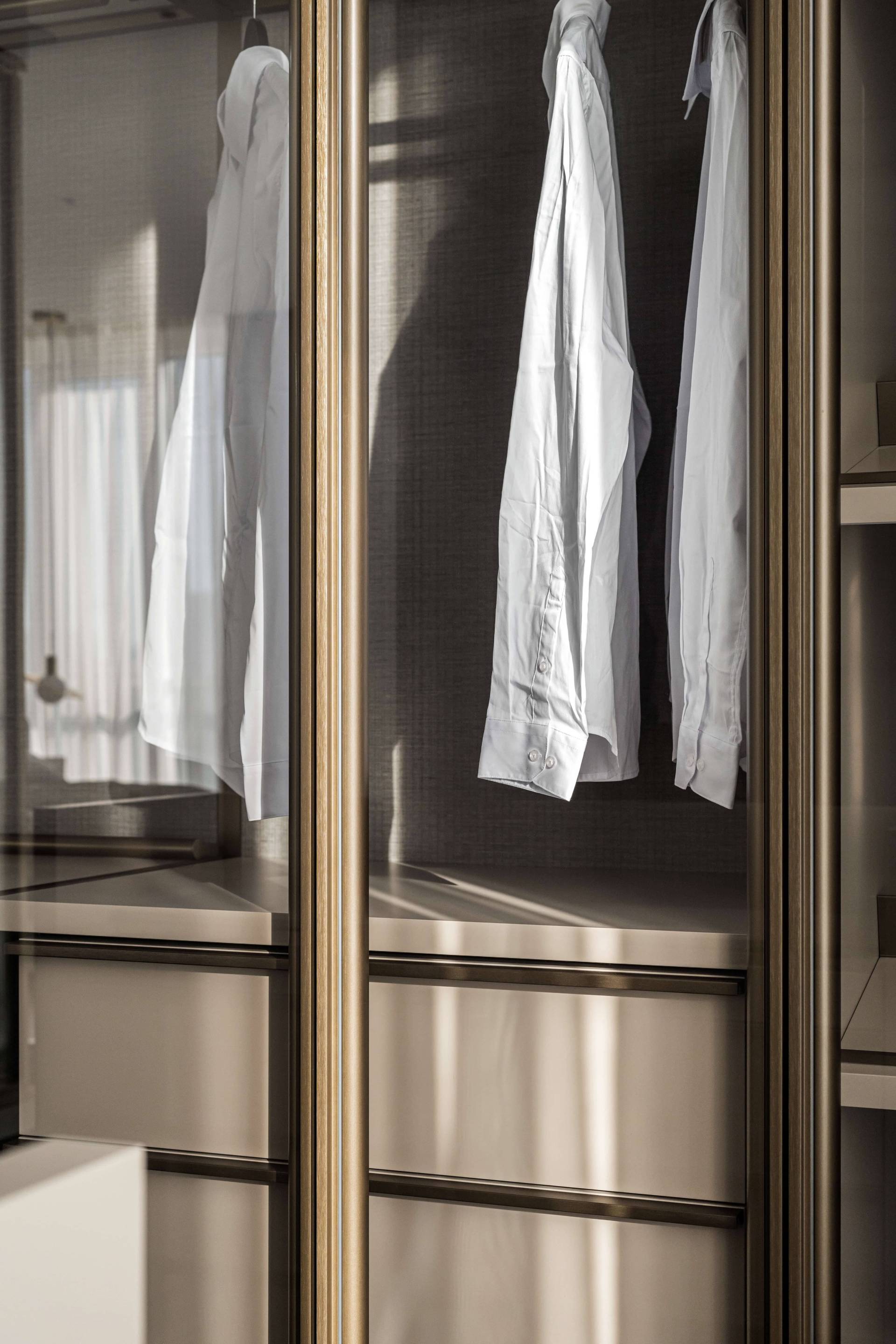 The shower and WC area are separated to allow a more intimate atmosphere, while the tub is placed 'on display'. No worries, though: the ribbed glass only allows for the silhouette view. Golden water accessories were a perfect match for off-white marble with golden veins. Here we again stick to round shapes of sinks, mirrors, and bathtub to support the chosen concept but also — to make the space appeal to the clients' sight.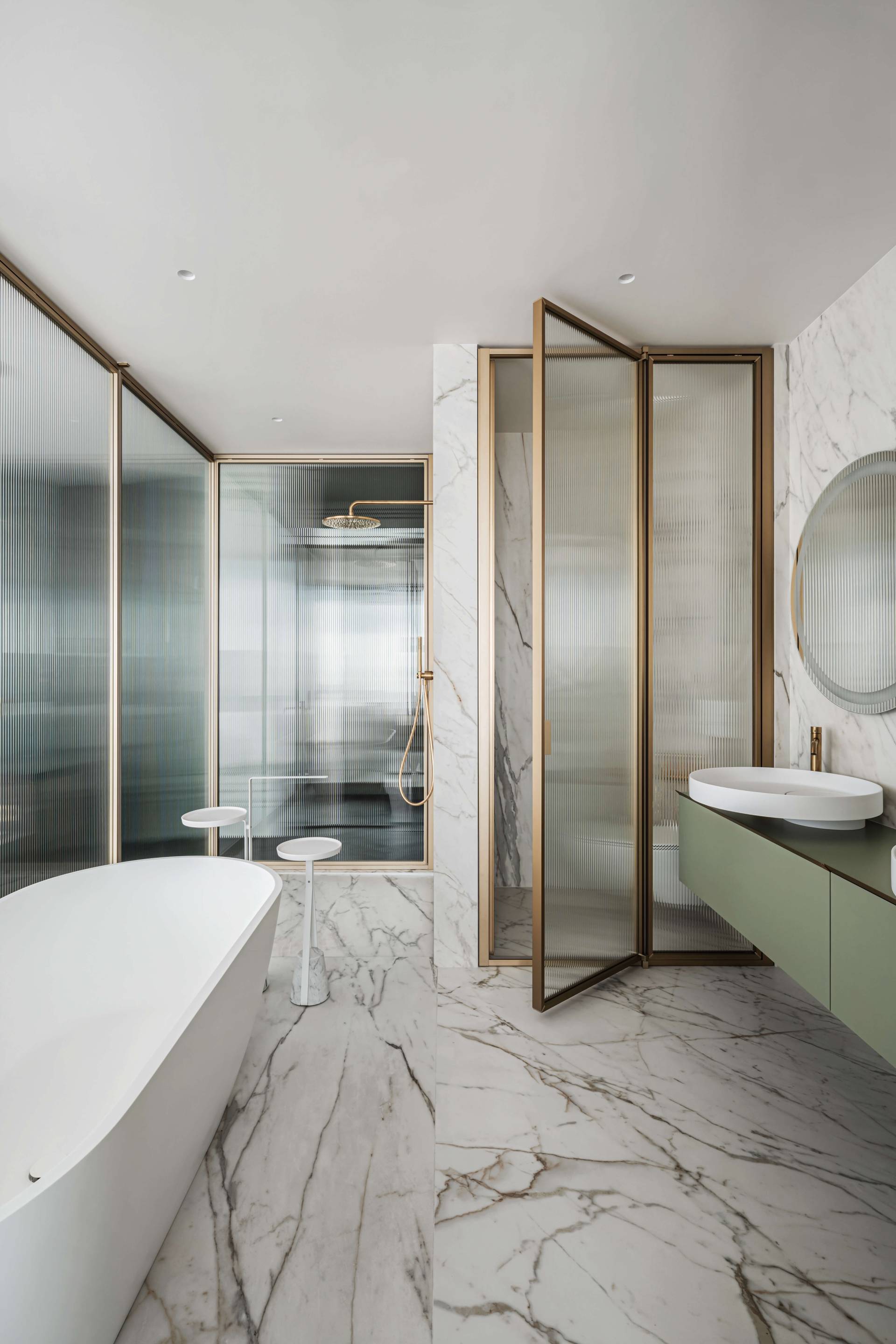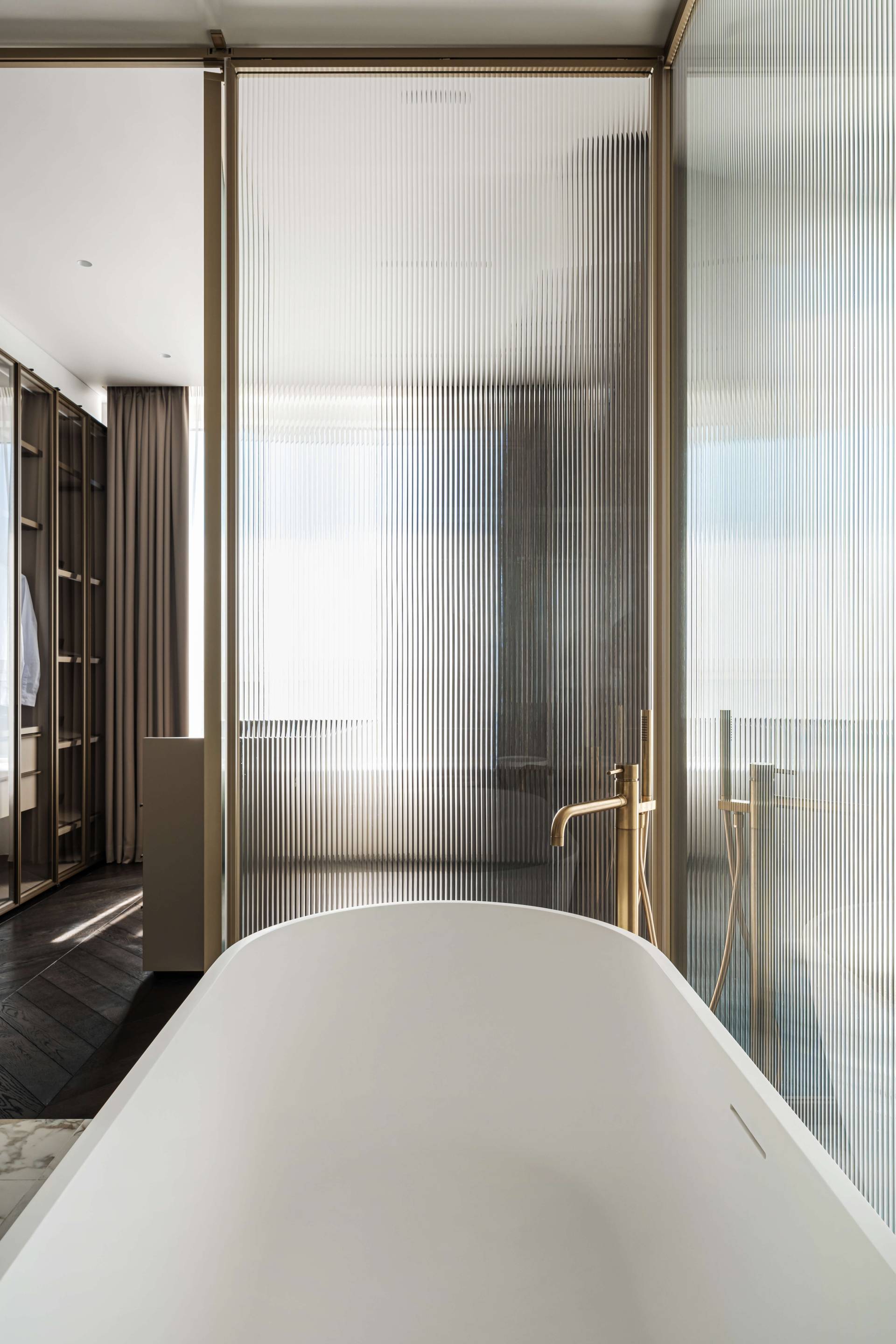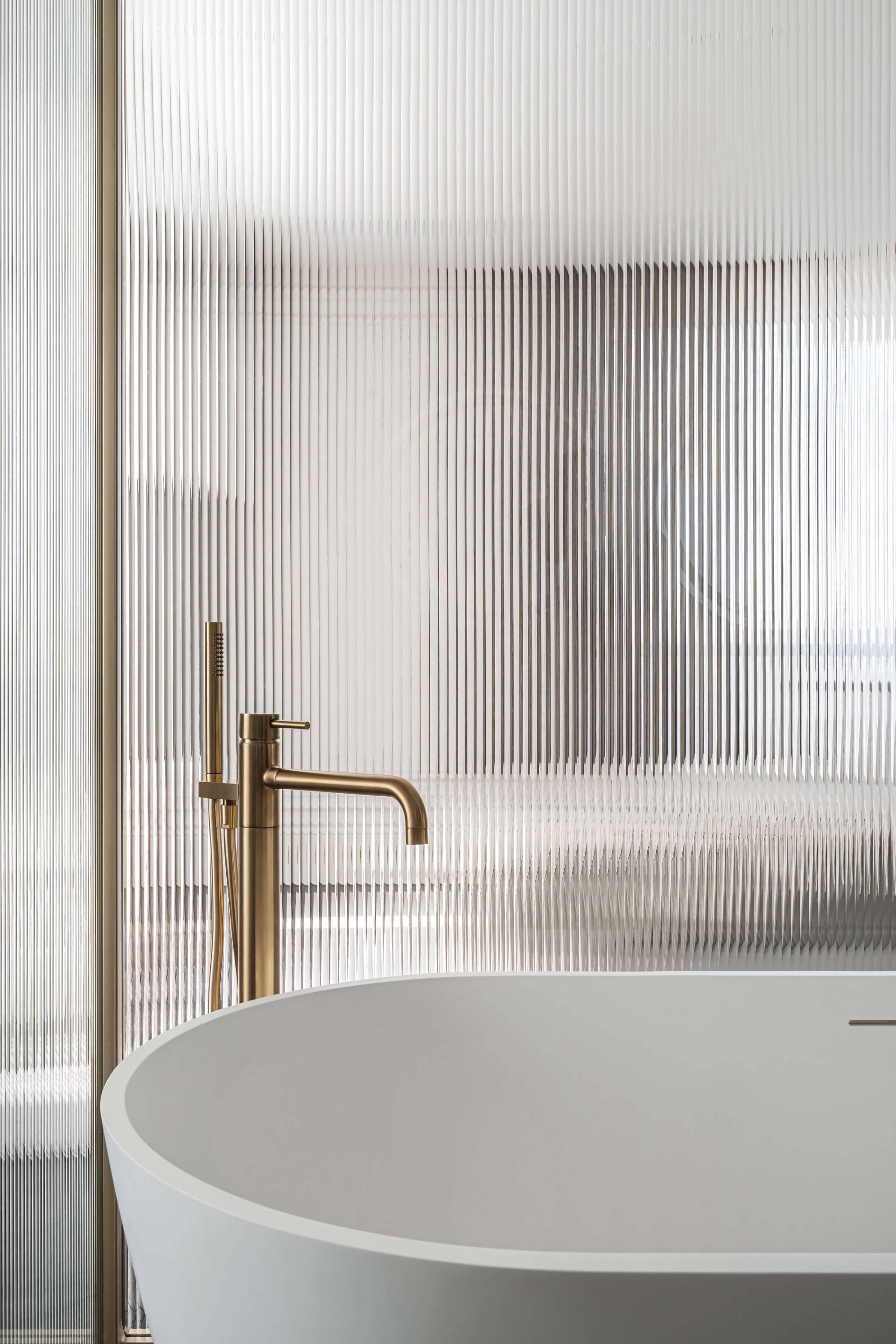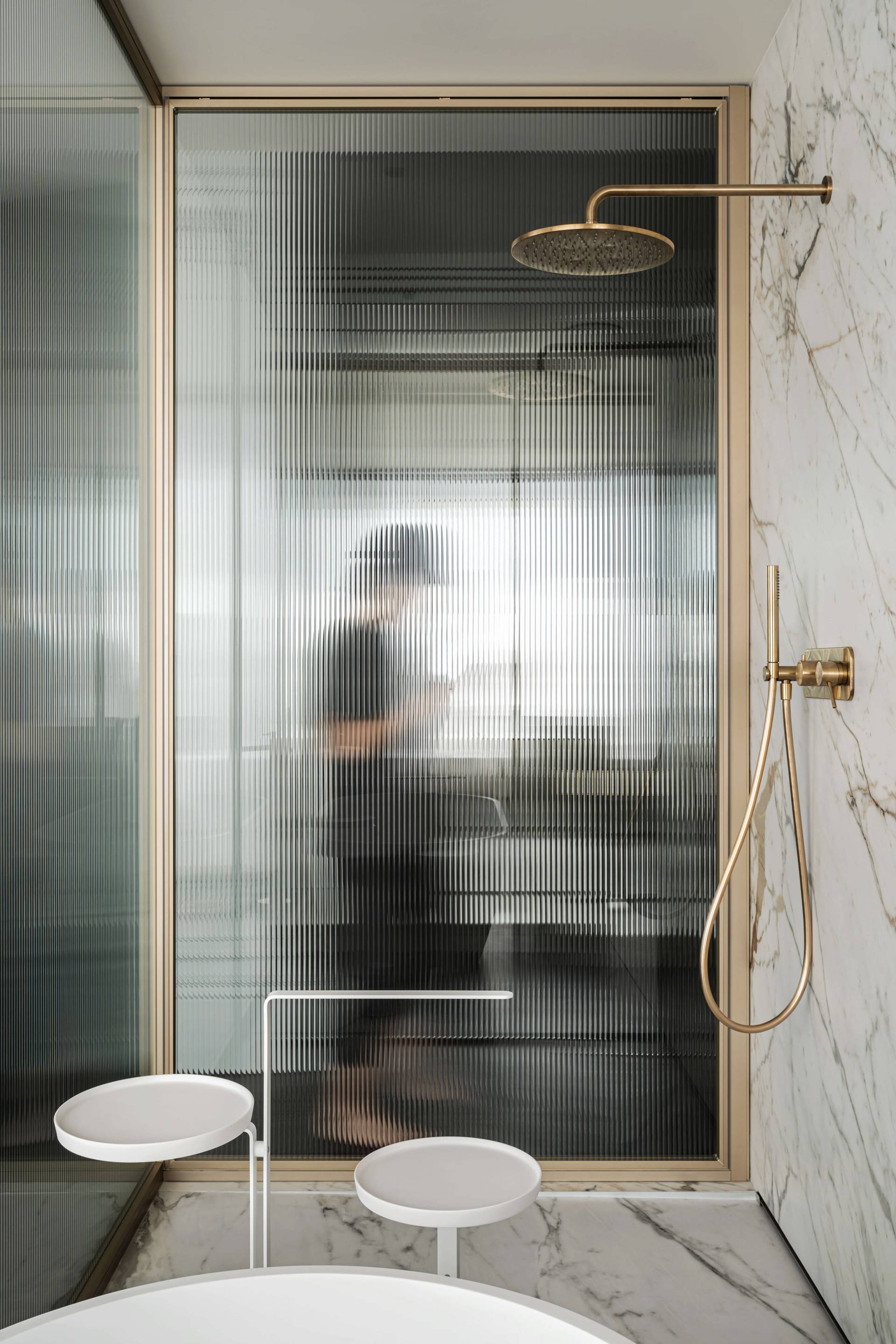 LAYOUT SOLUTION

---