IQ
-13-OT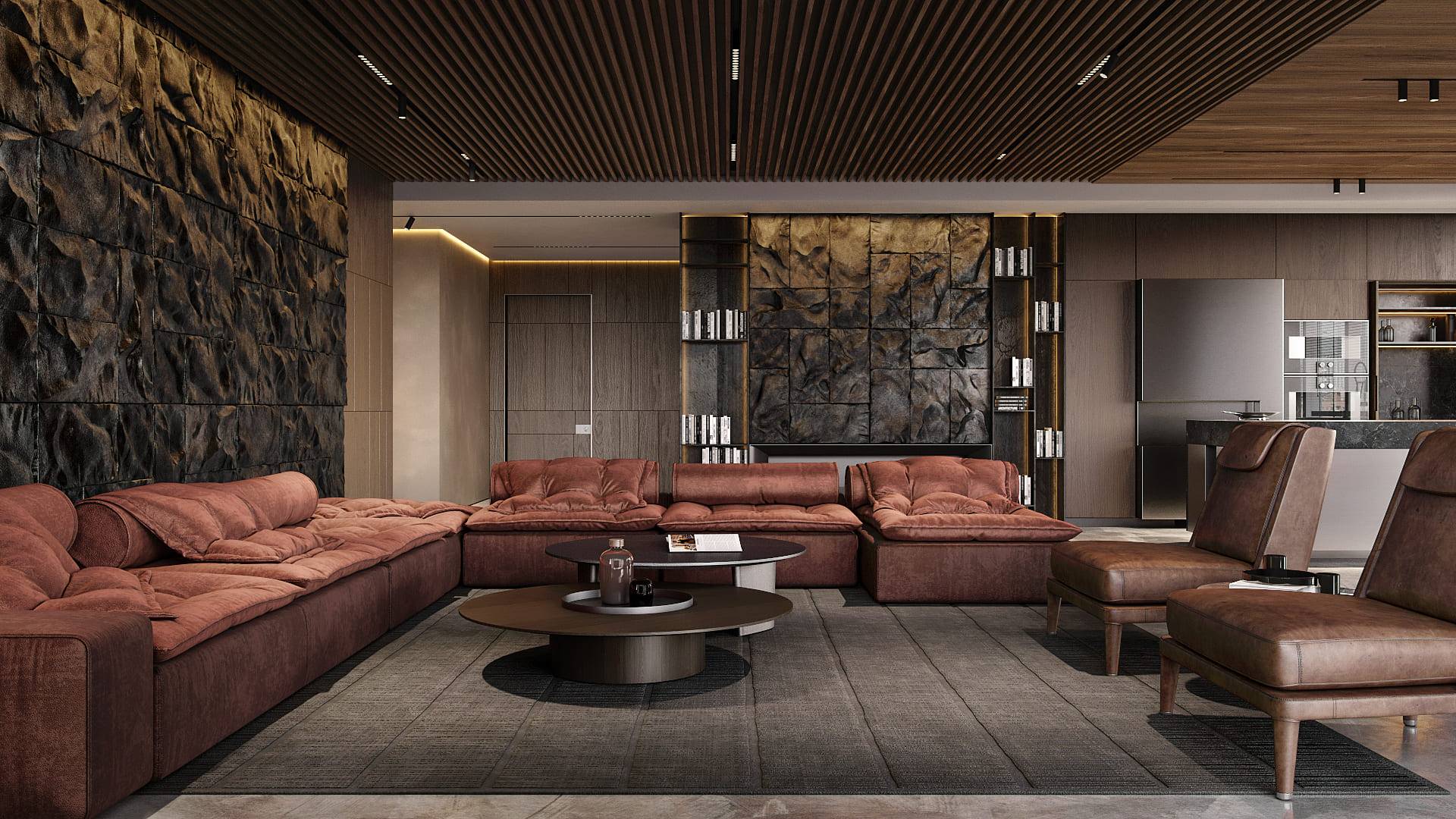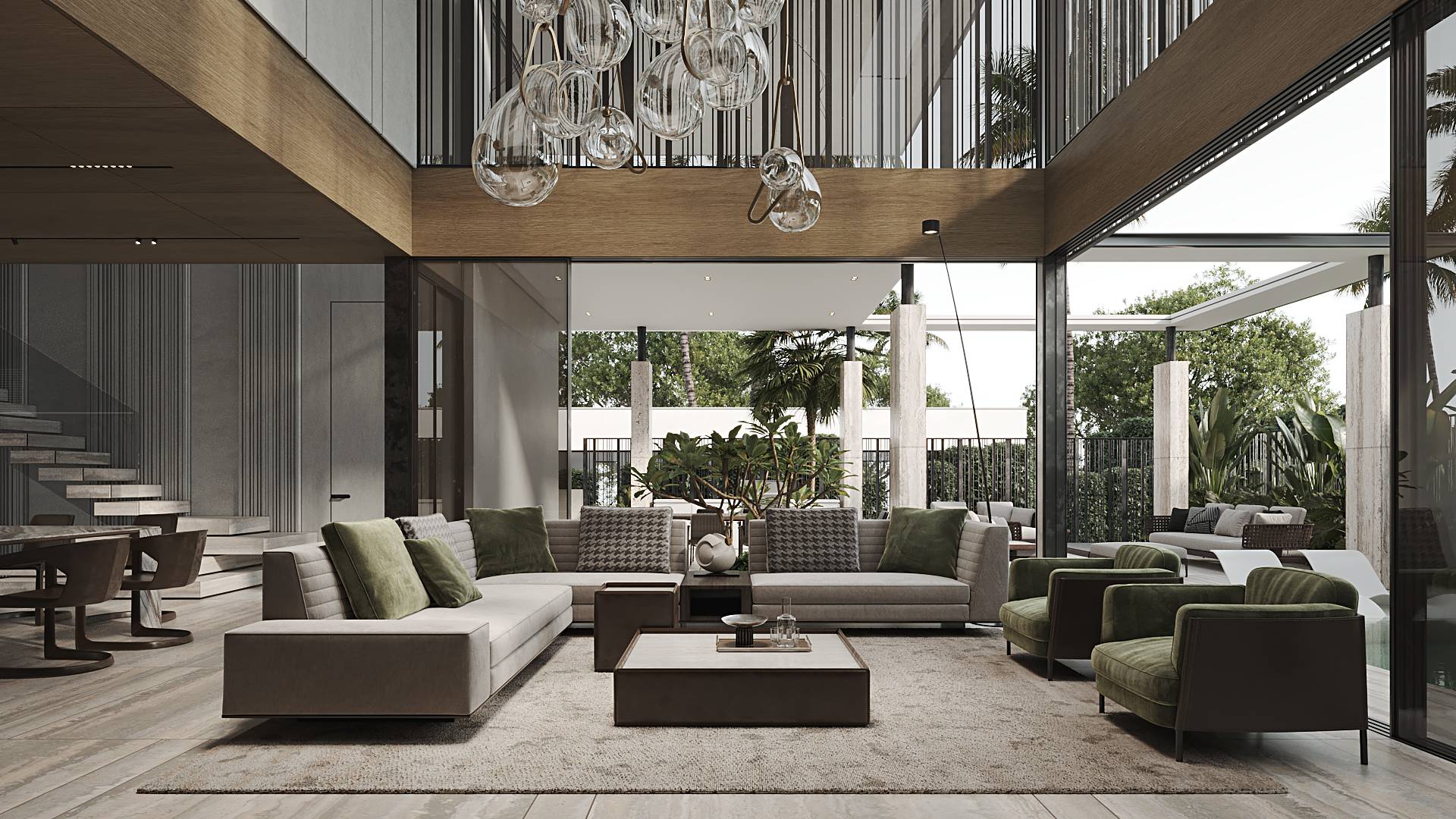 ---
Designing an interior for this 3-bedroom apartment, located in Toronto, was a real challenge for our team's creativity. Our goal was to decorate each bedroom in a different color pattern, but following the same stylistics. Let's show you what we did.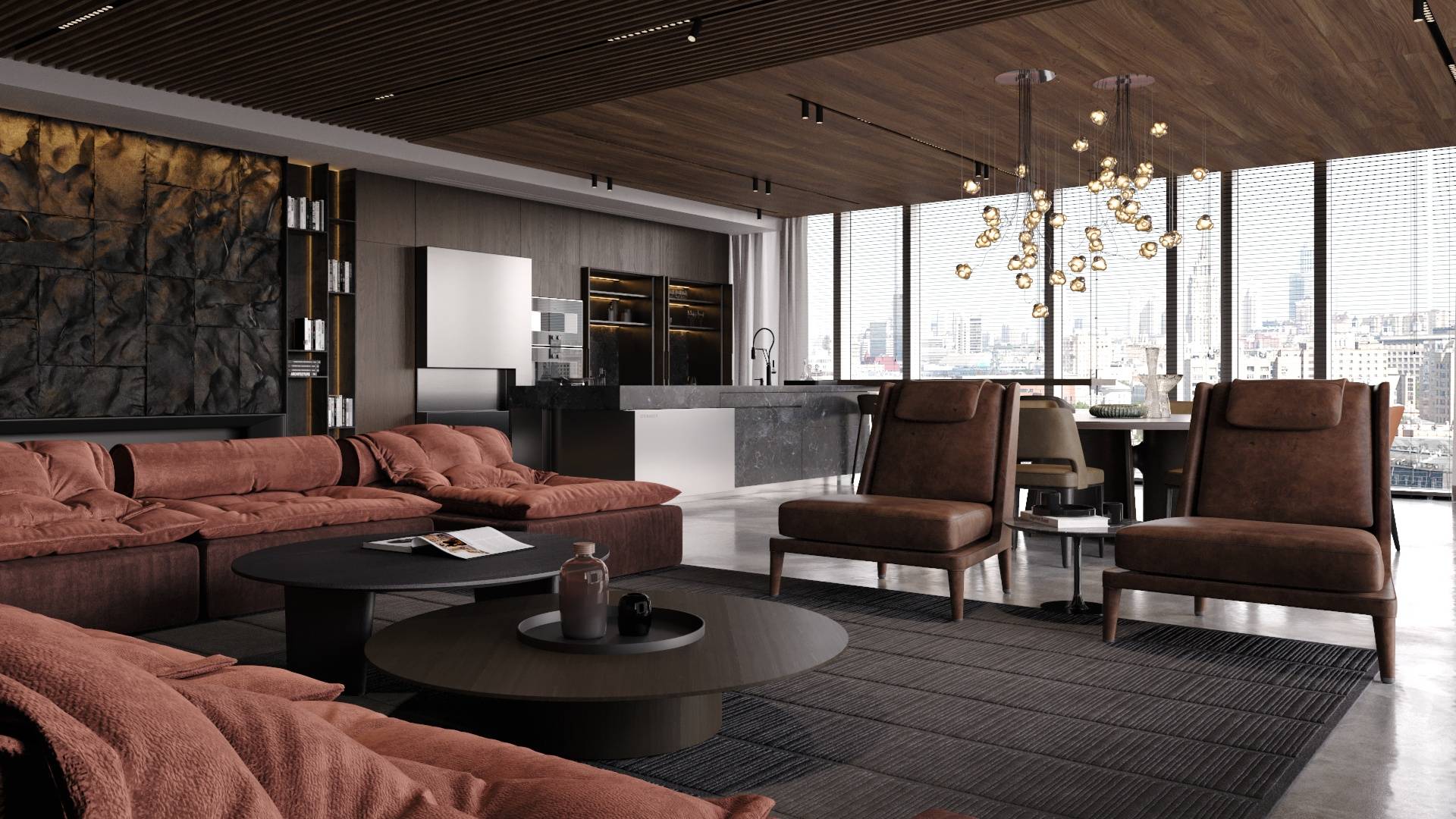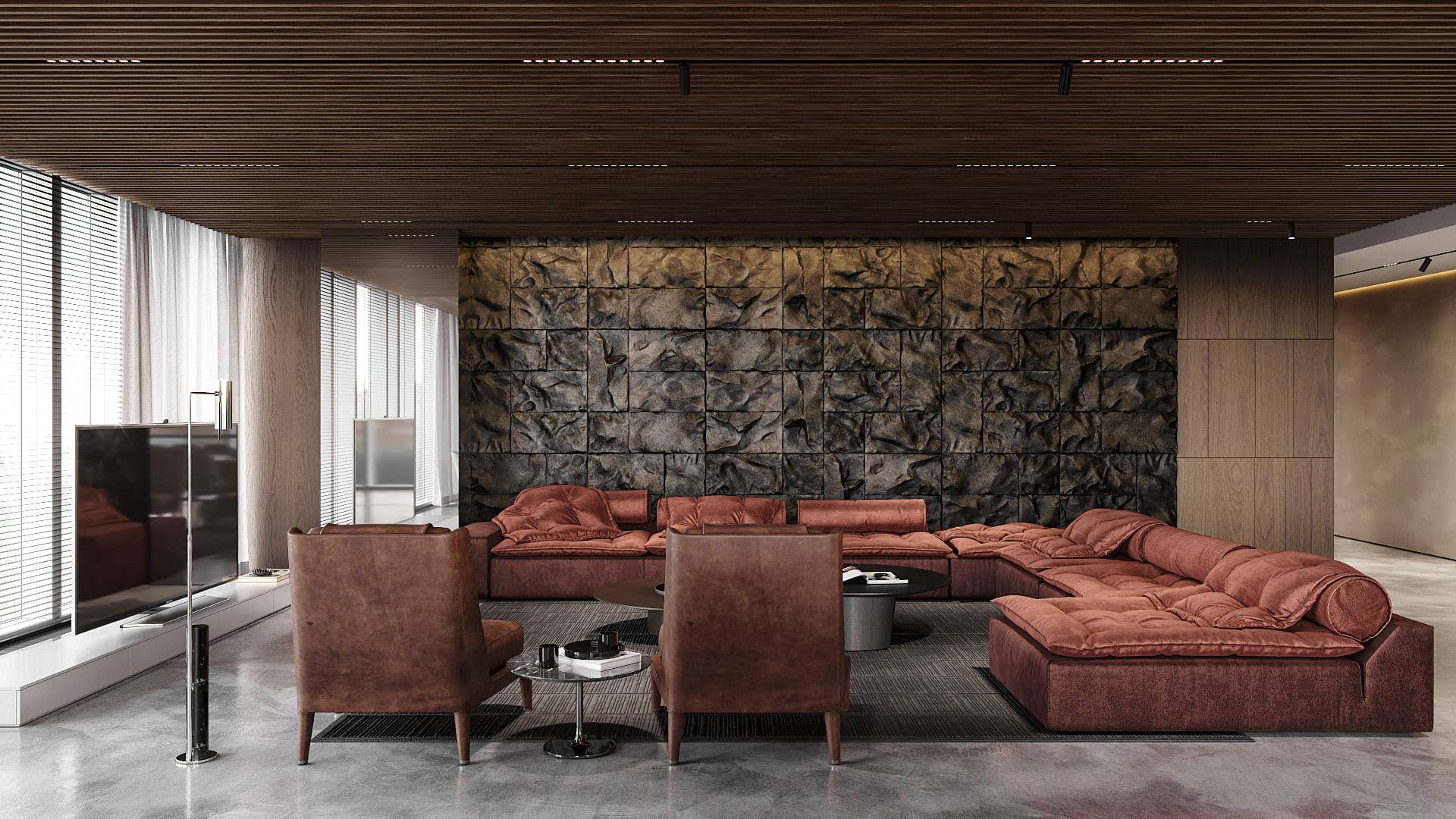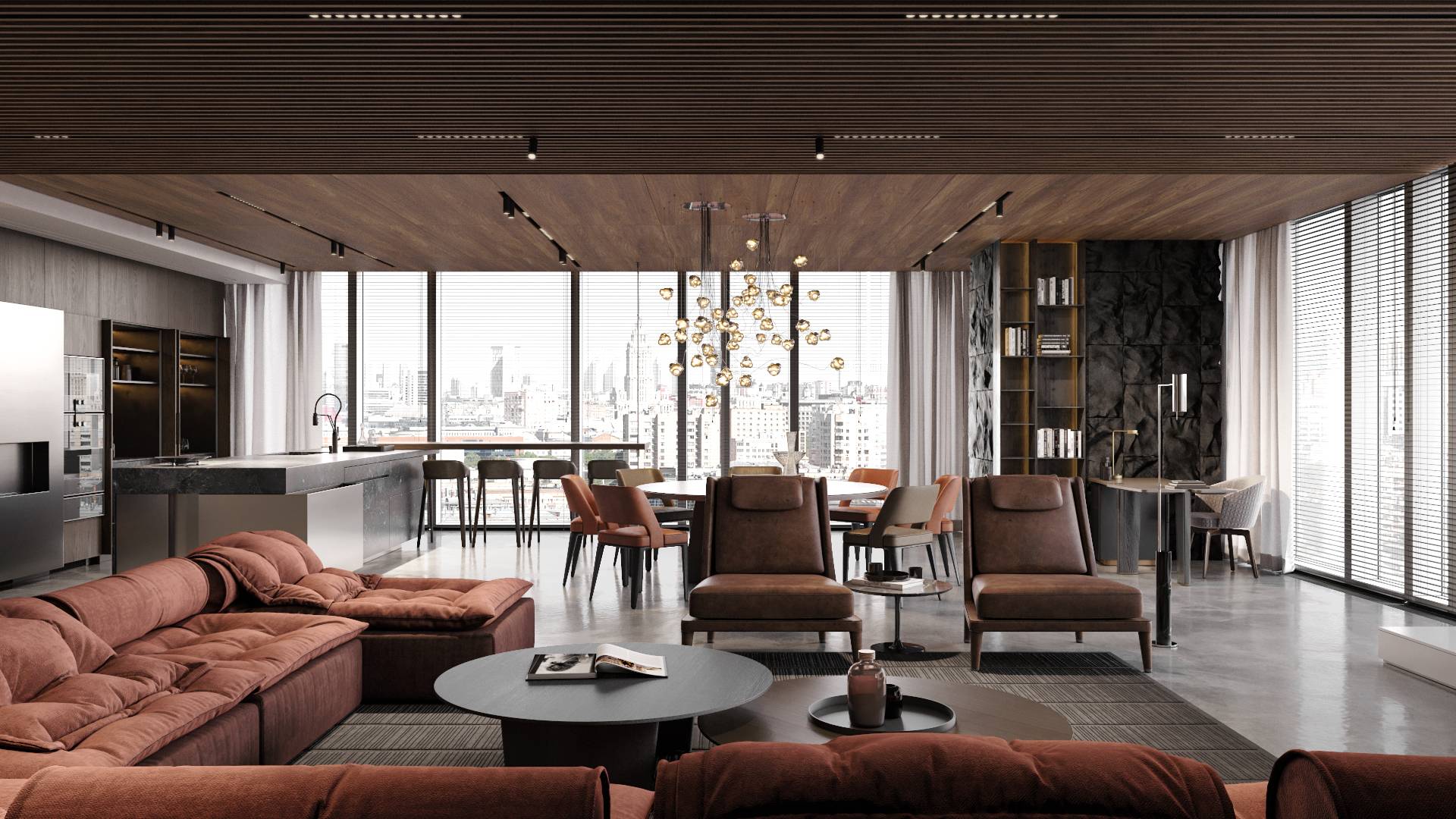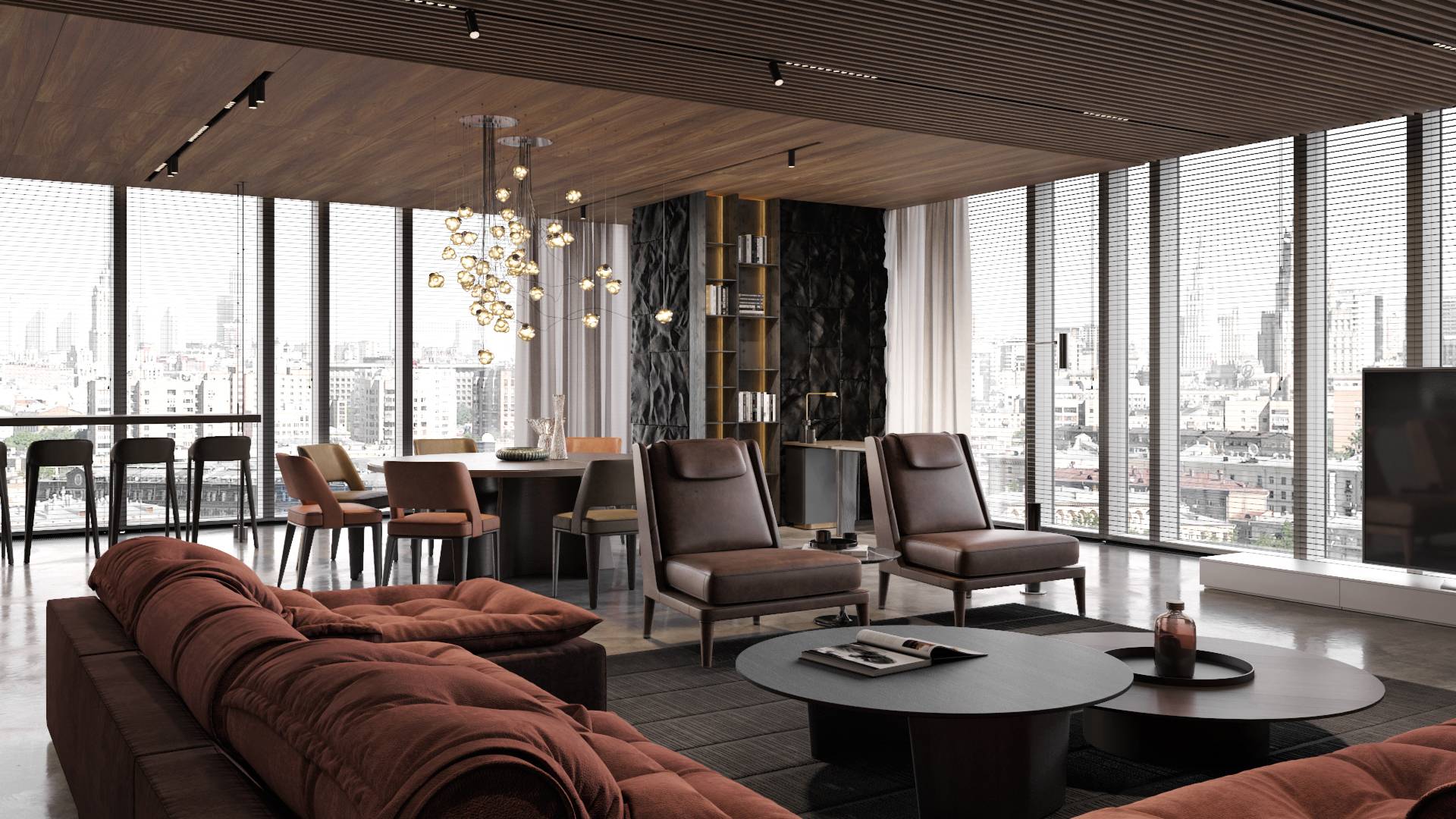 Golden and dark tones of the spacious living room create a special ambiance. Together with the kitchen and the dining areas, it features the same earthy palette, thanks to the abundance of natural materials that we used. For example, the walls in the living room are decorated with an installation made of natural volcanic rock stone and wooden panels. To push the flame theme even further, we used a minimal bio fireplace.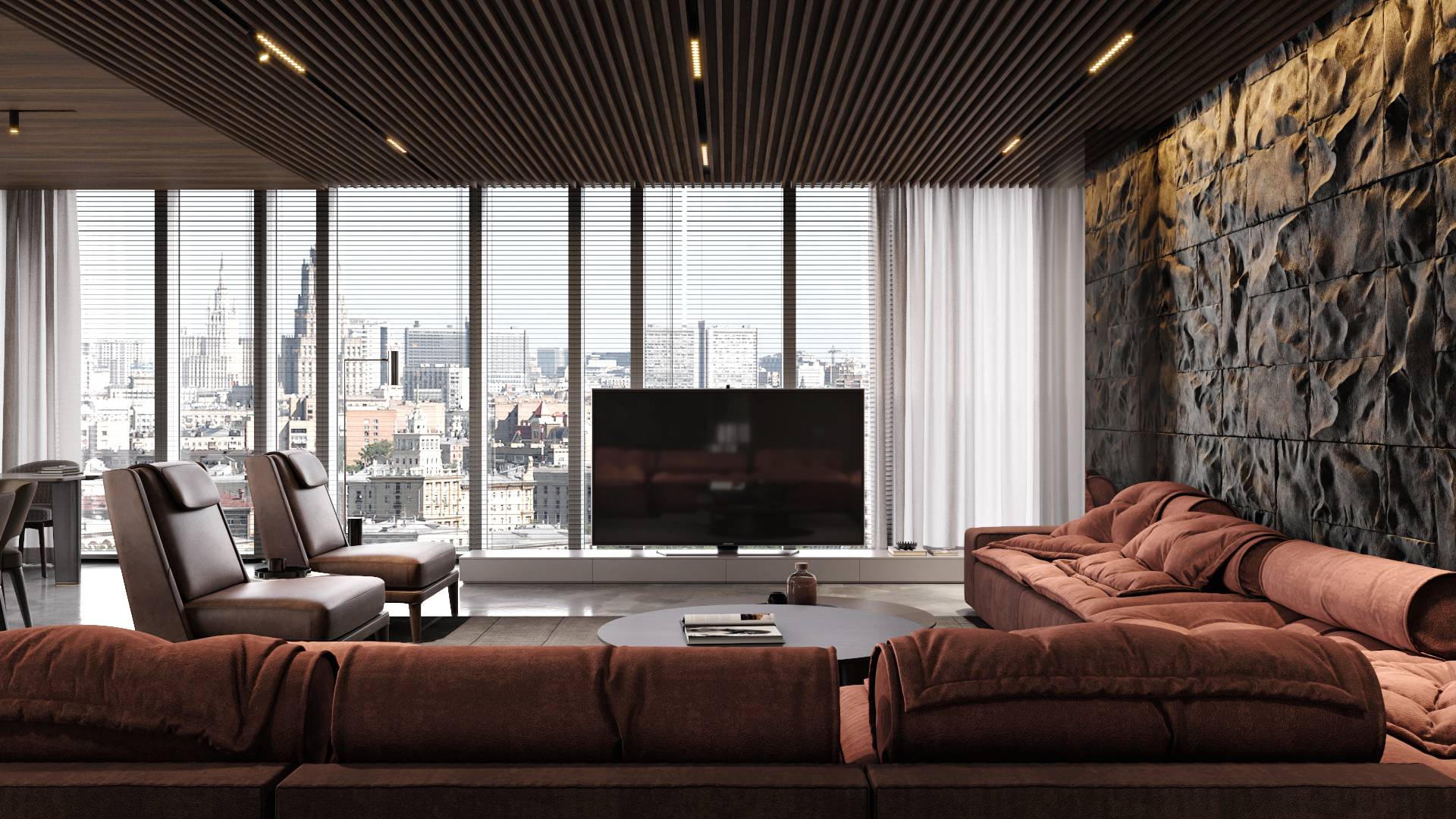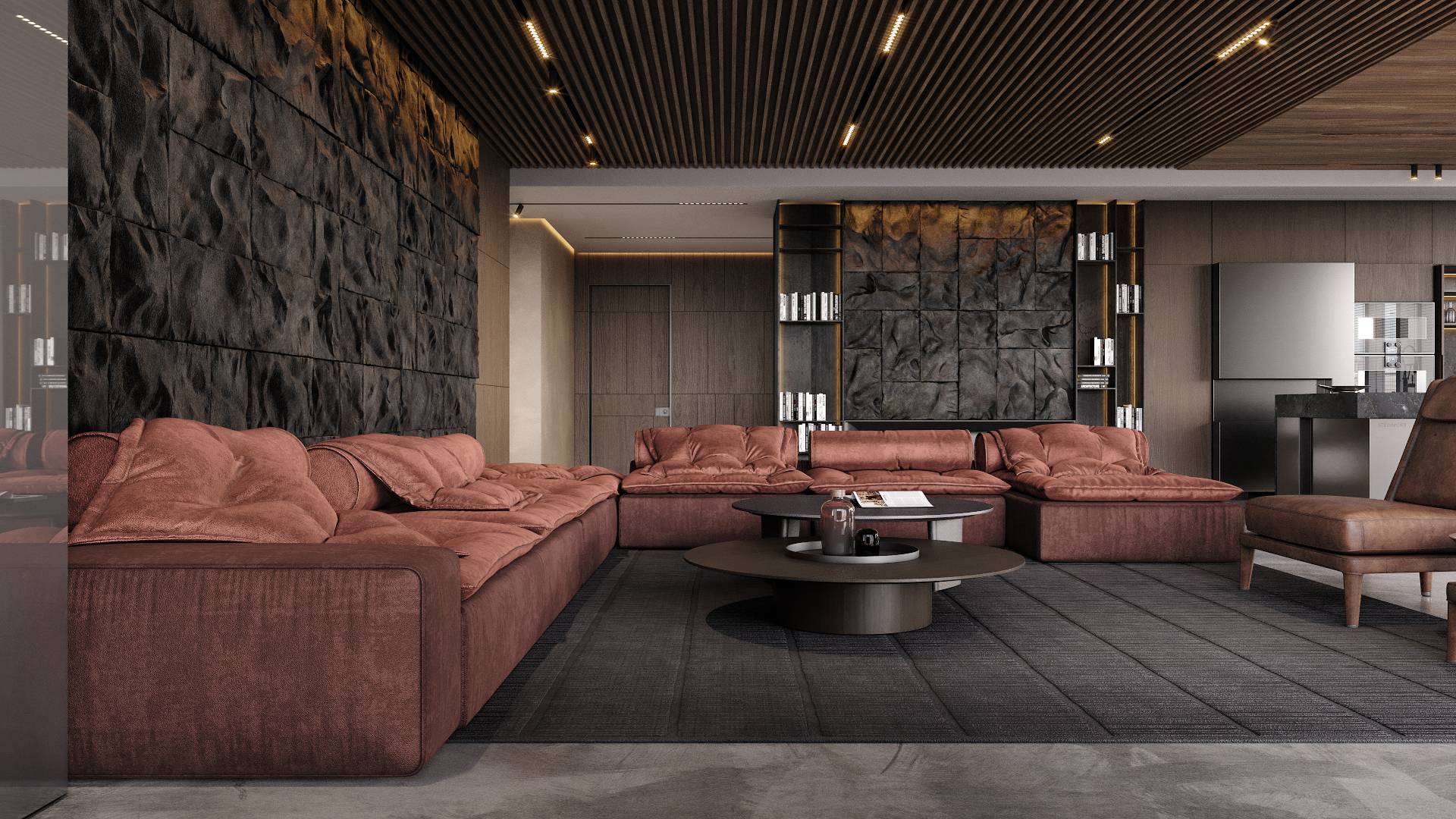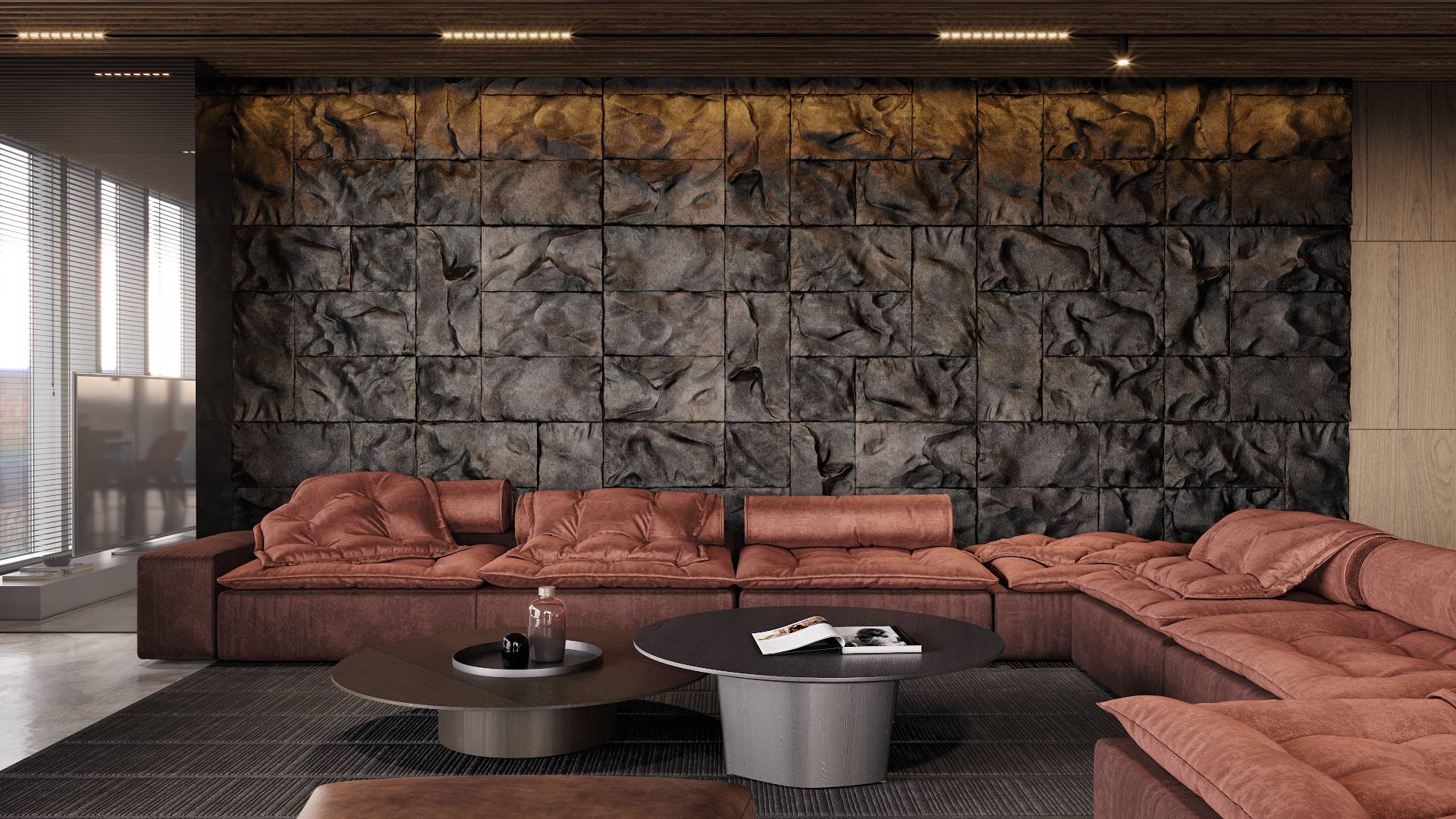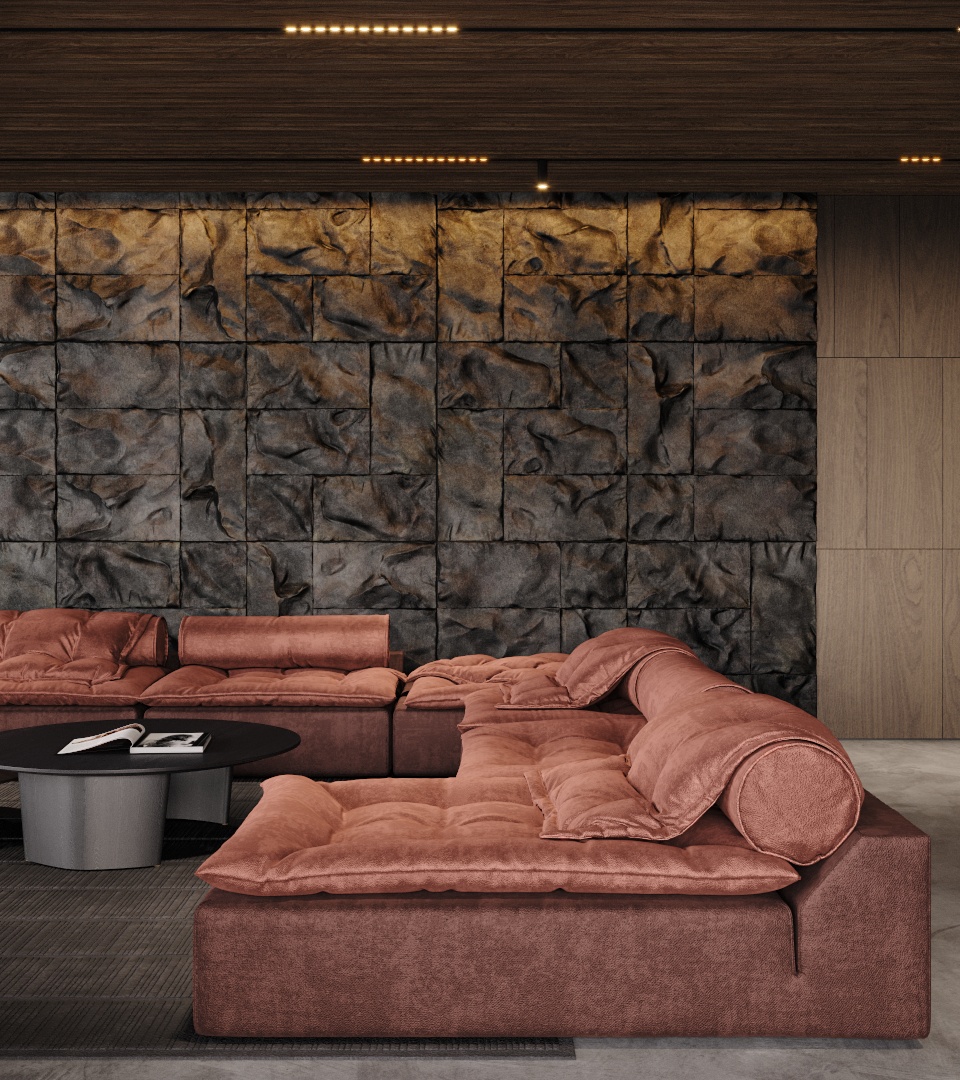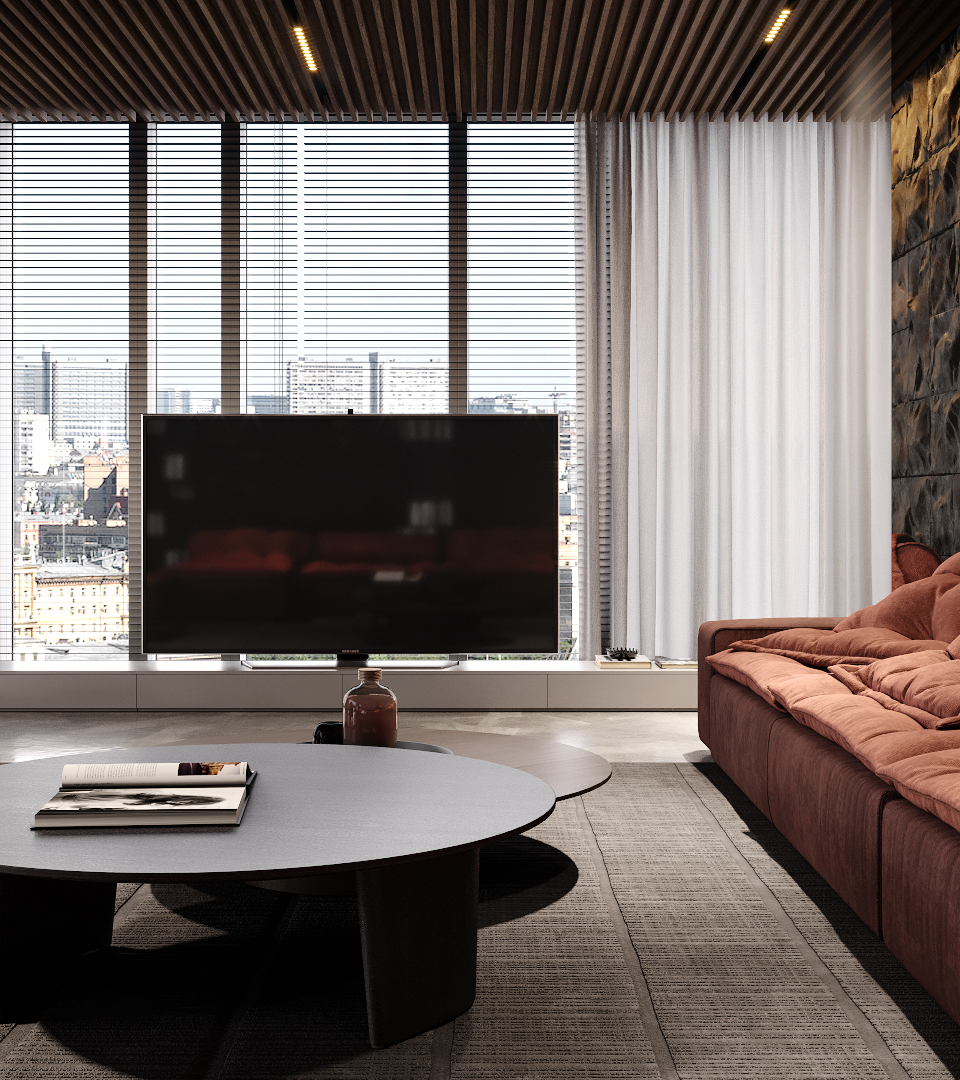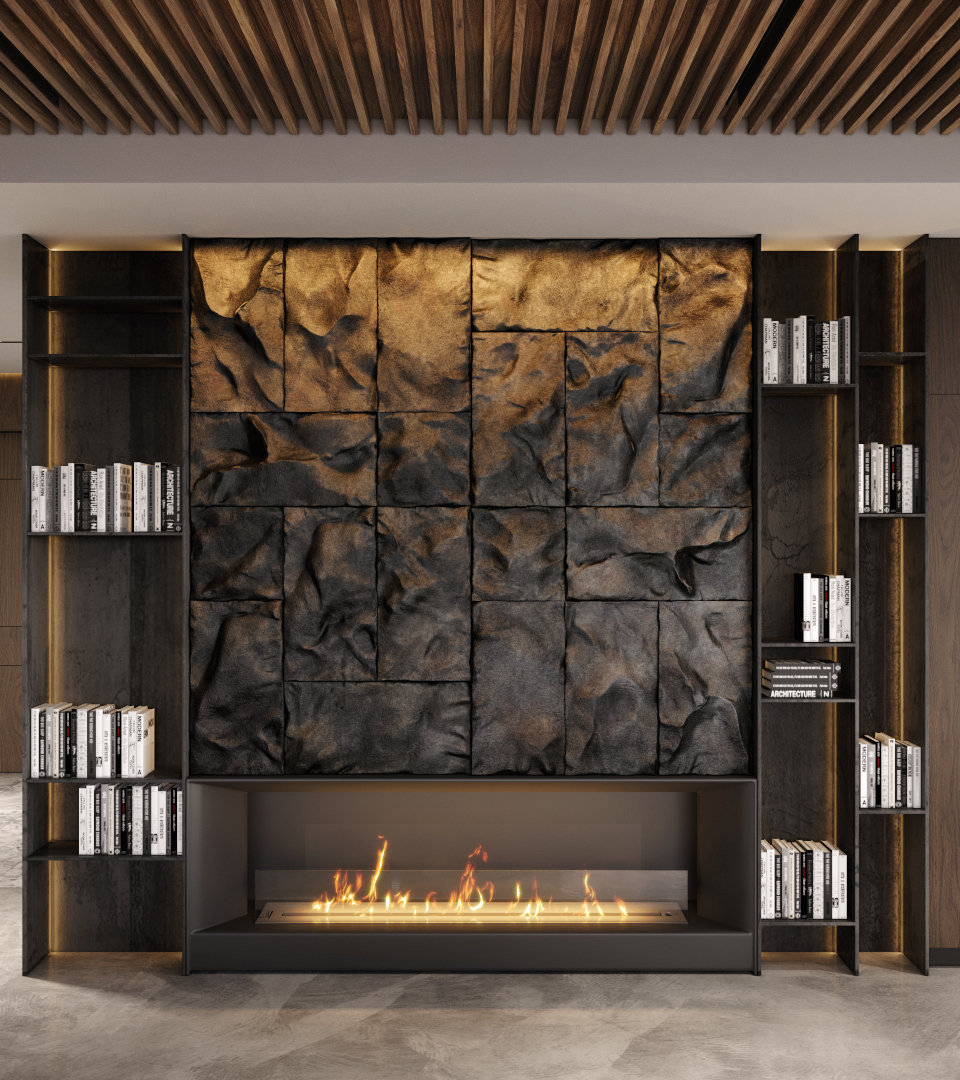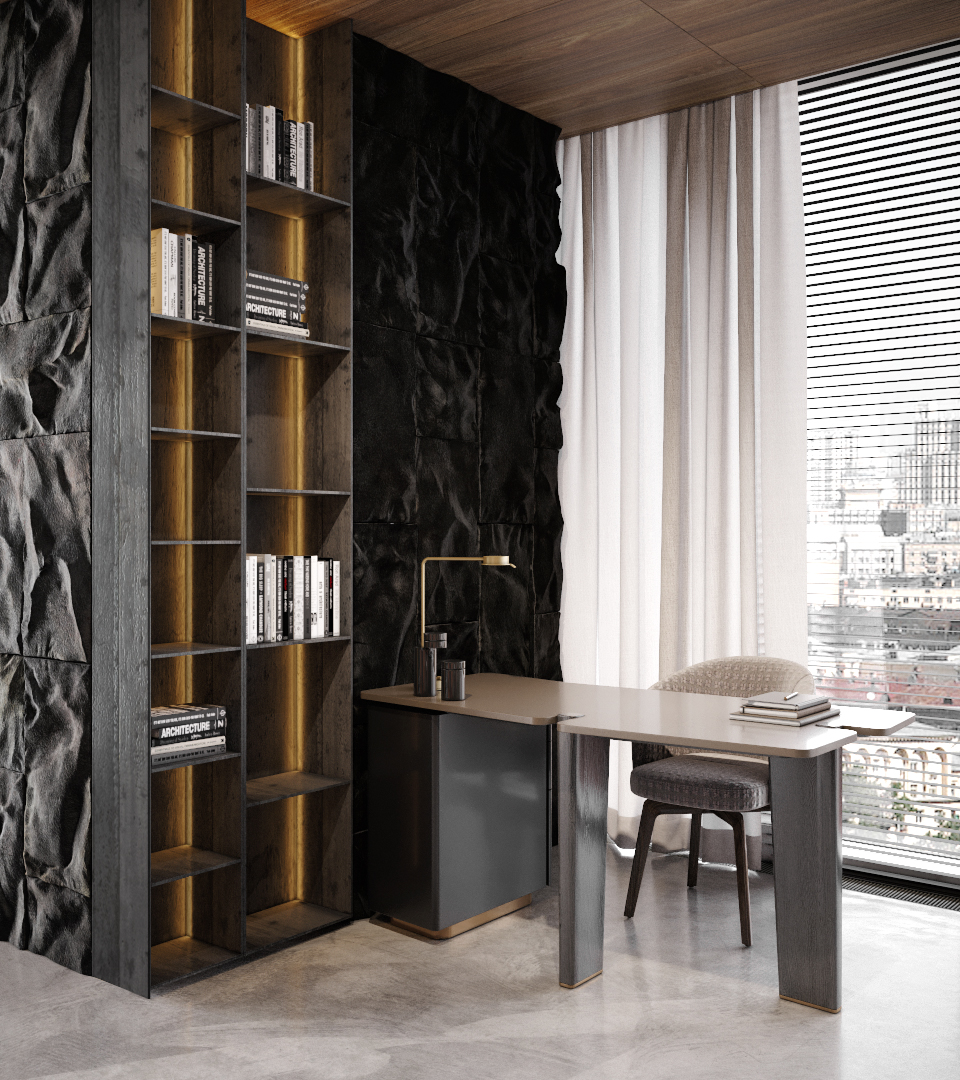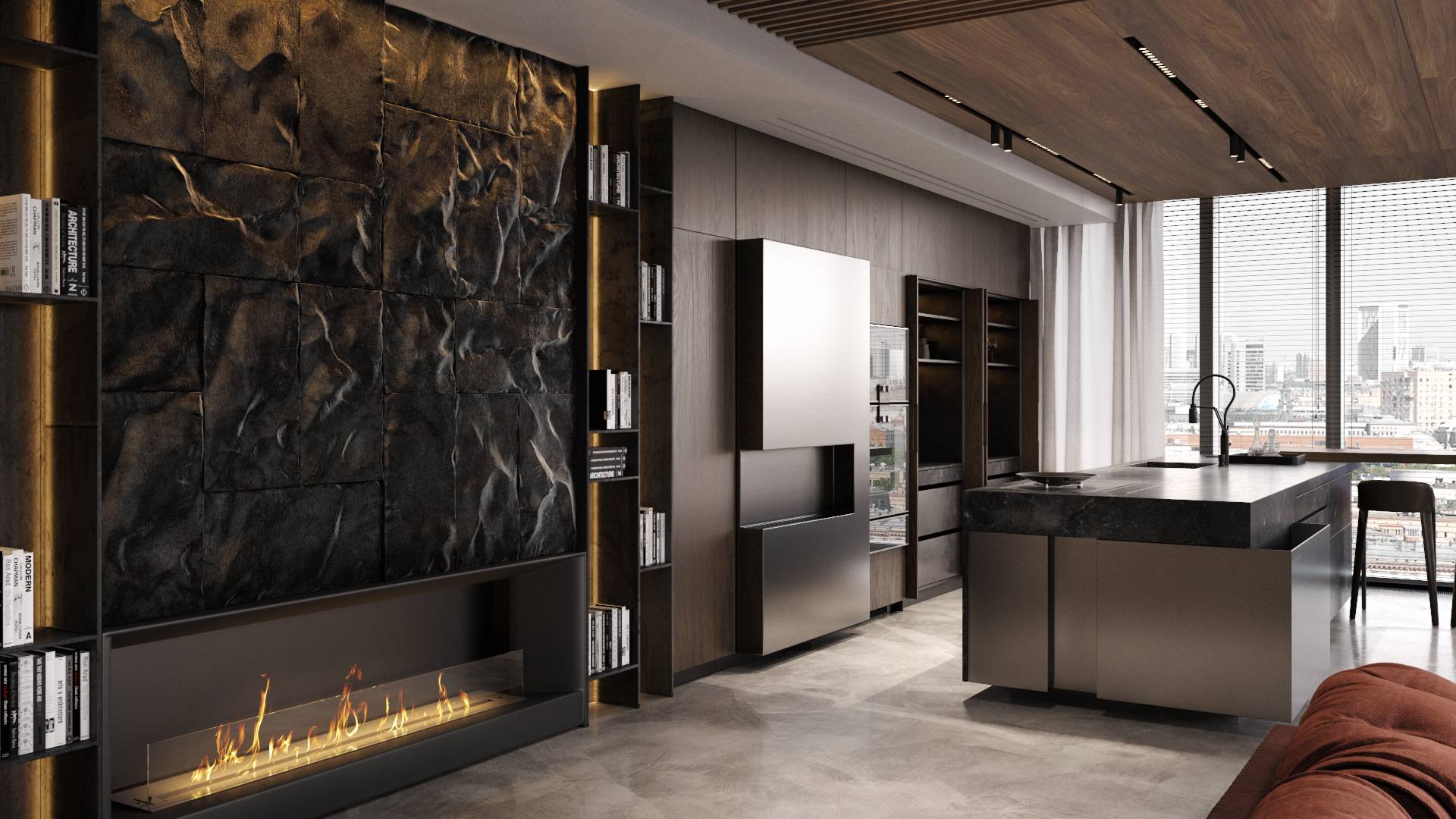 As you transition into the kitchen, you see a functional island with a natural marble countertop, which repeats the color of the walls. Since we needed a fully equipped kitchen to fit in the space, we had to choose the appliances that would complement the design and ensure performance.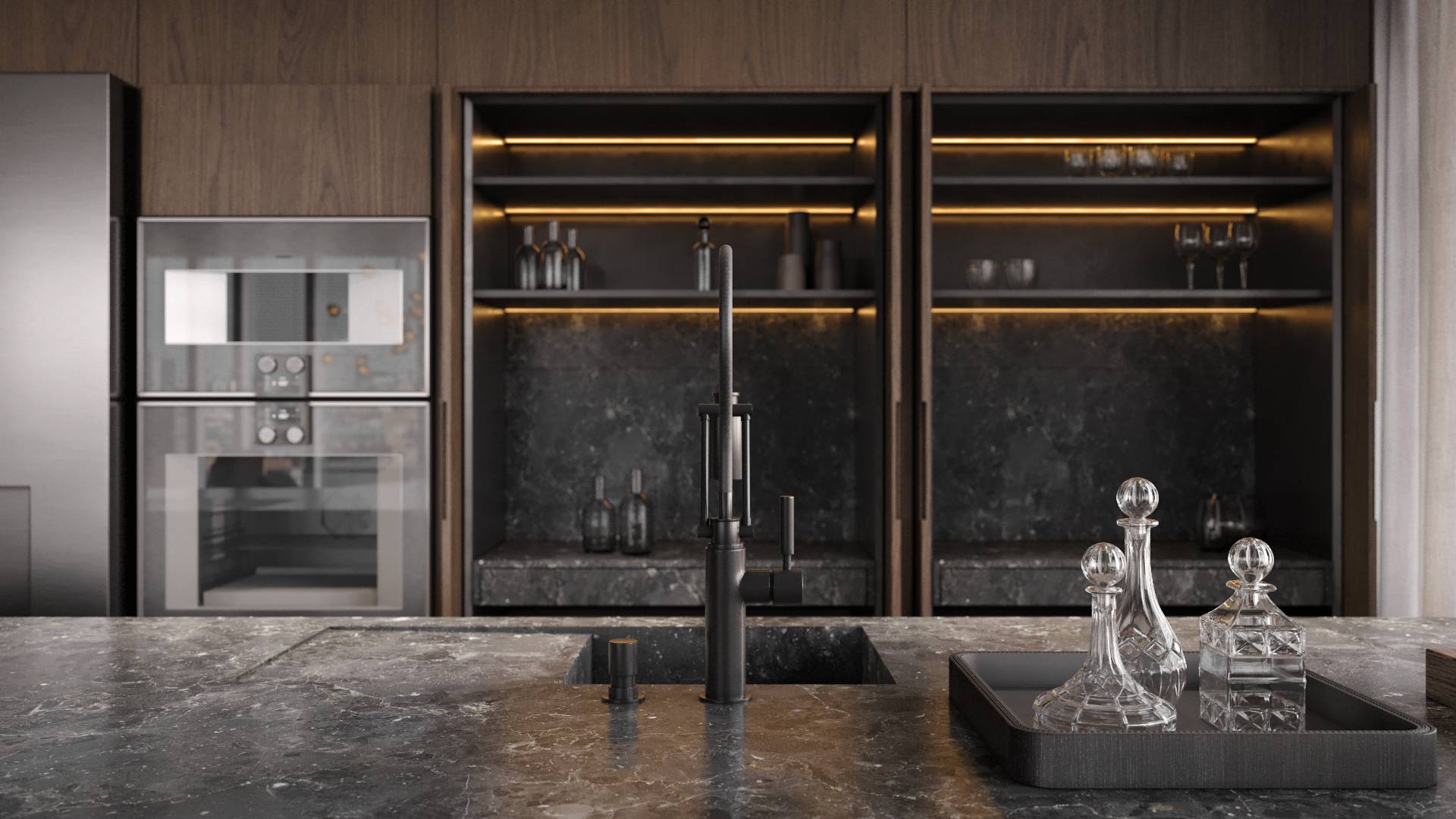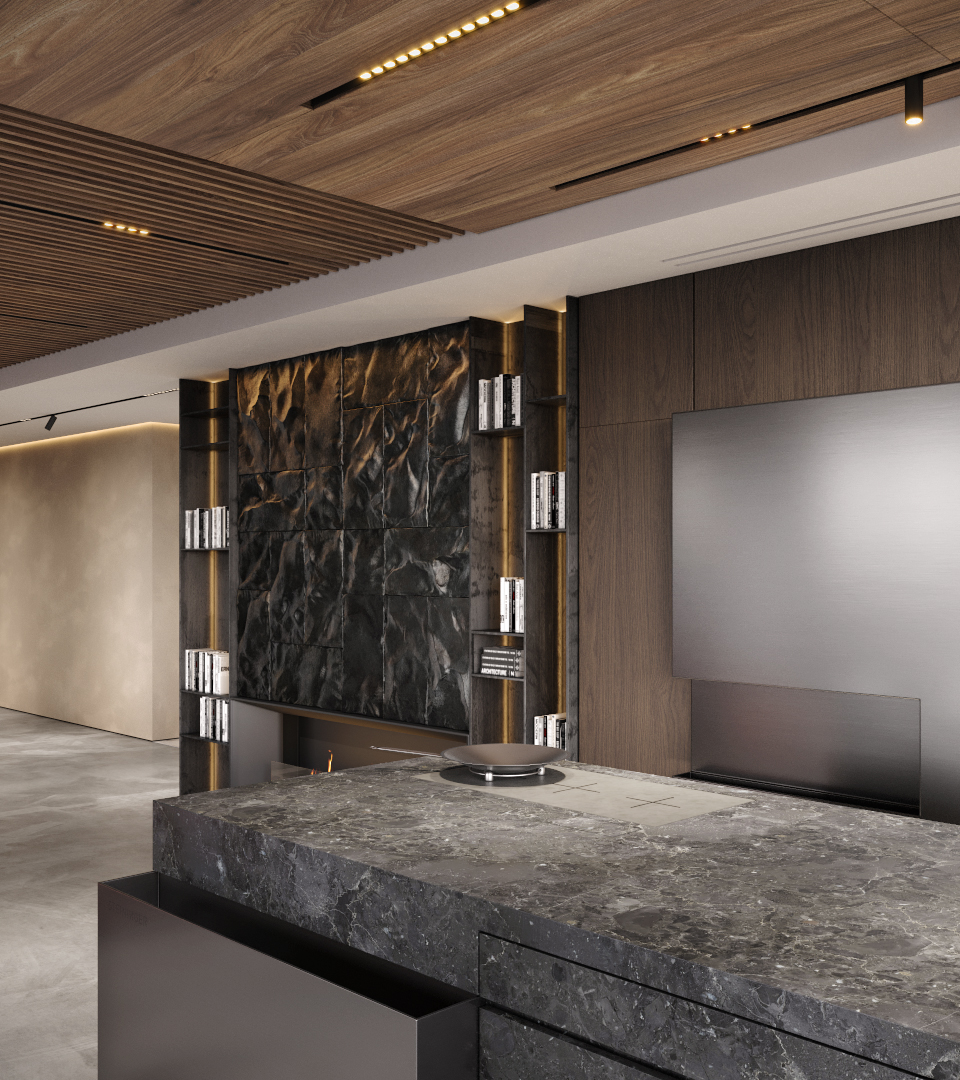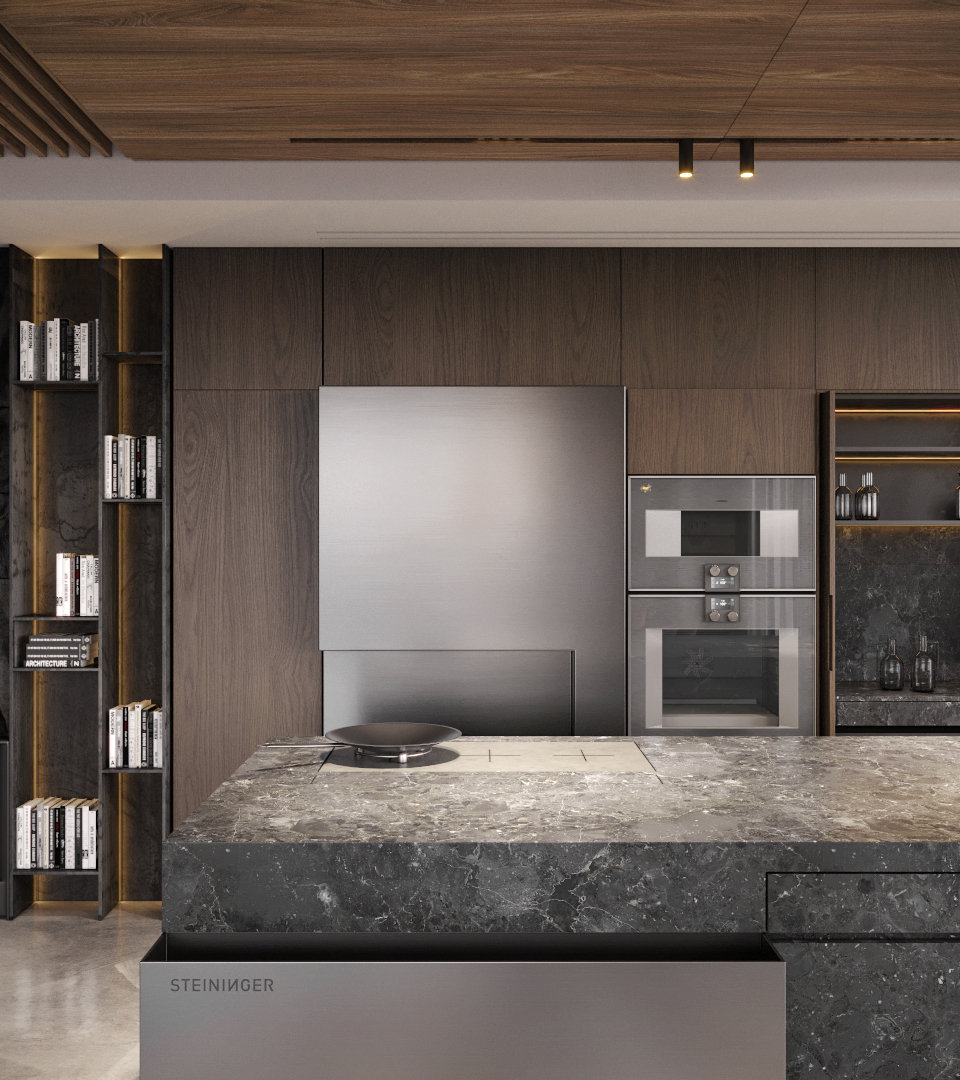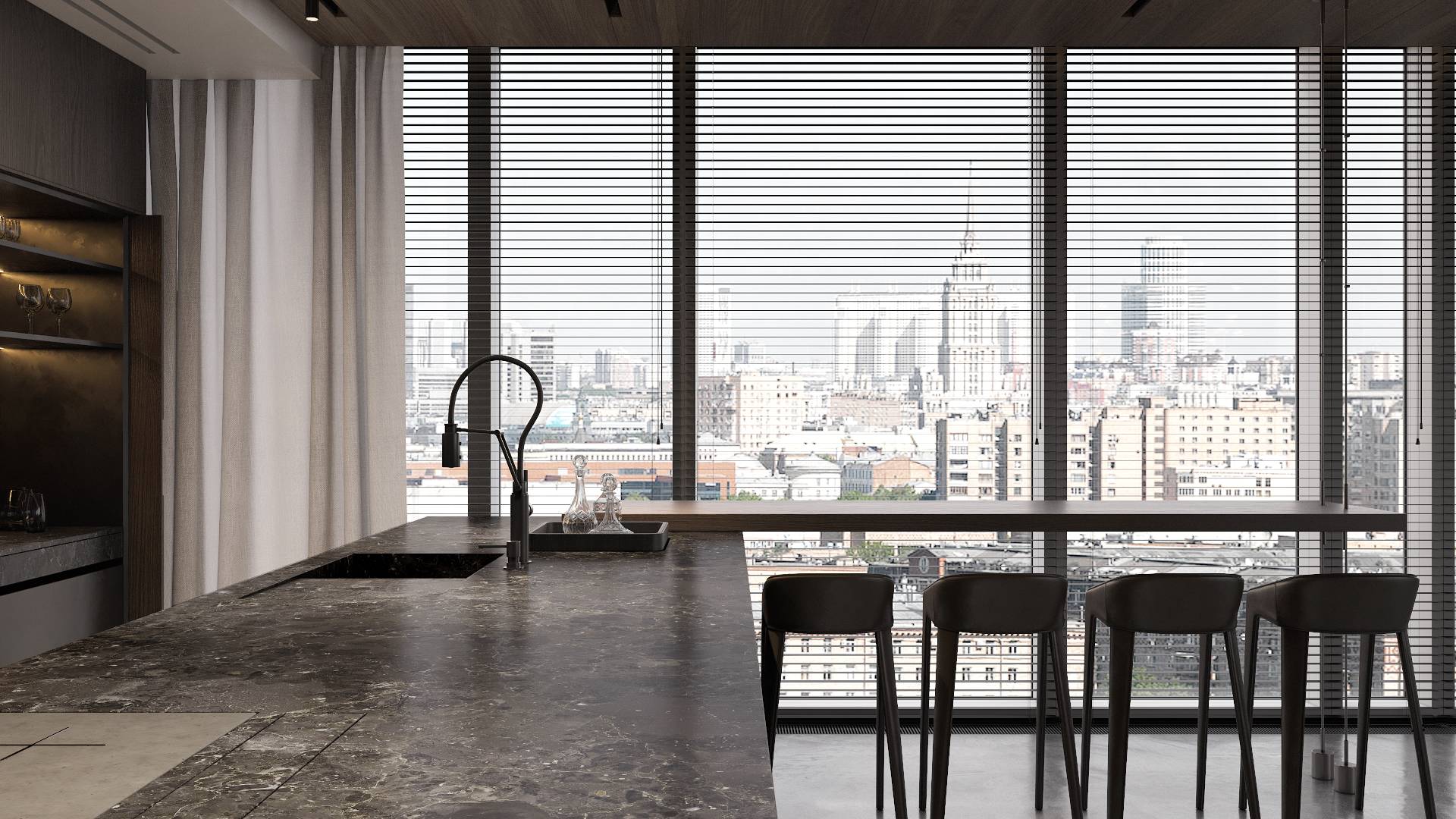 Above the dining table, we placed a chandelier, which fills the dining area with soft and comfortable light. Form-wise, it reminds the cotton flowers, and their brass shimmer warms up the coldness of marble decoration and concrete floor.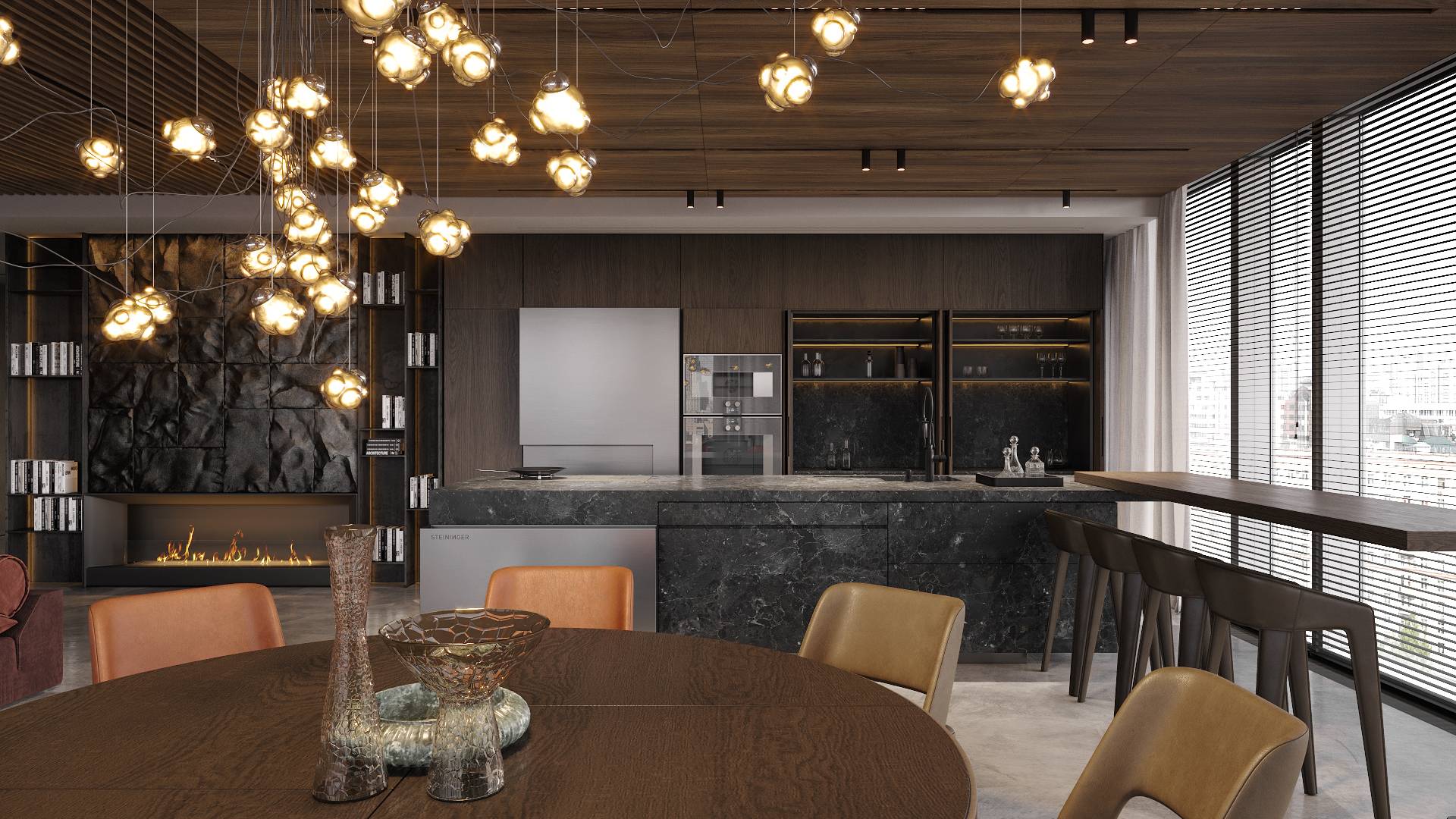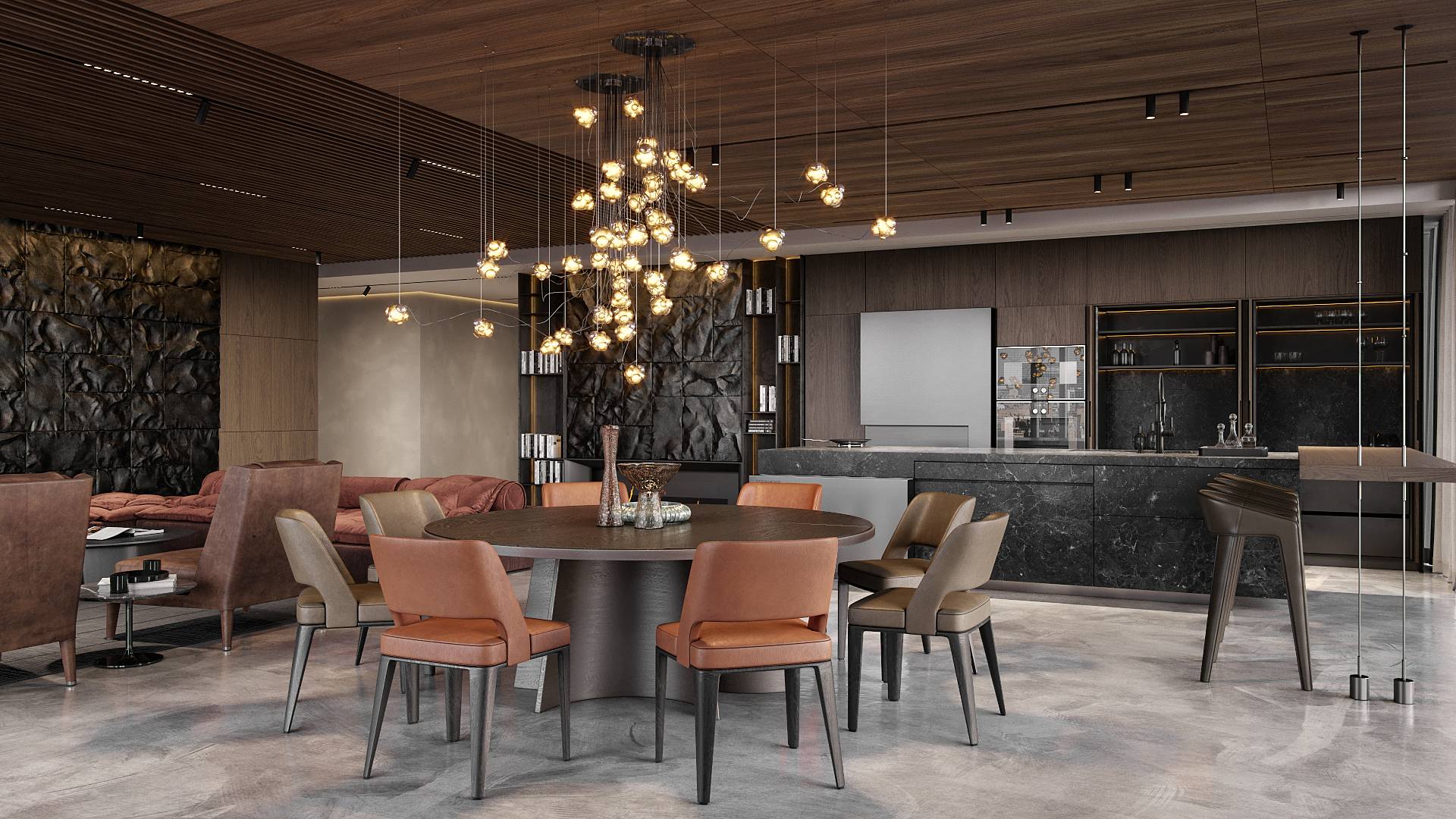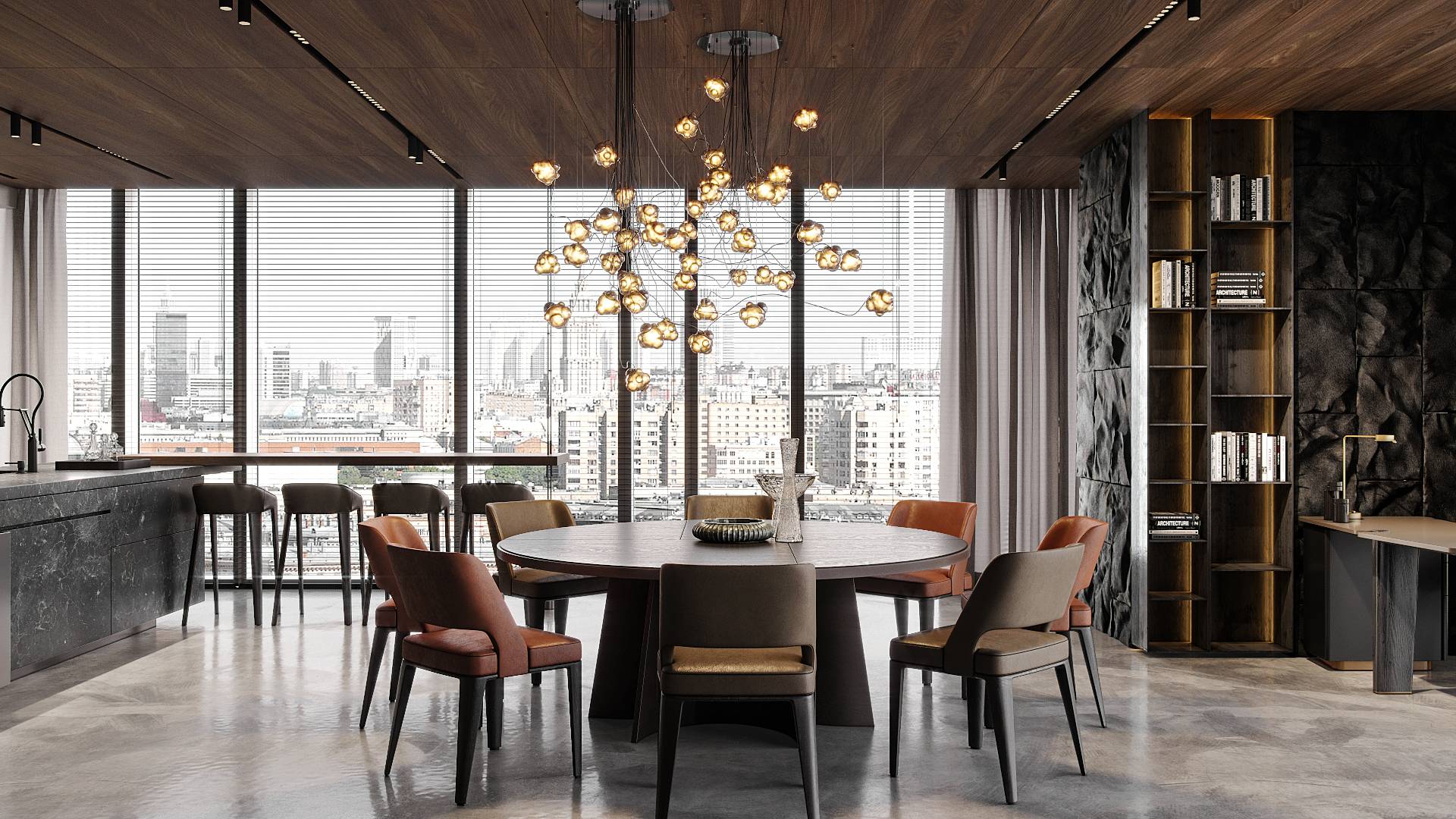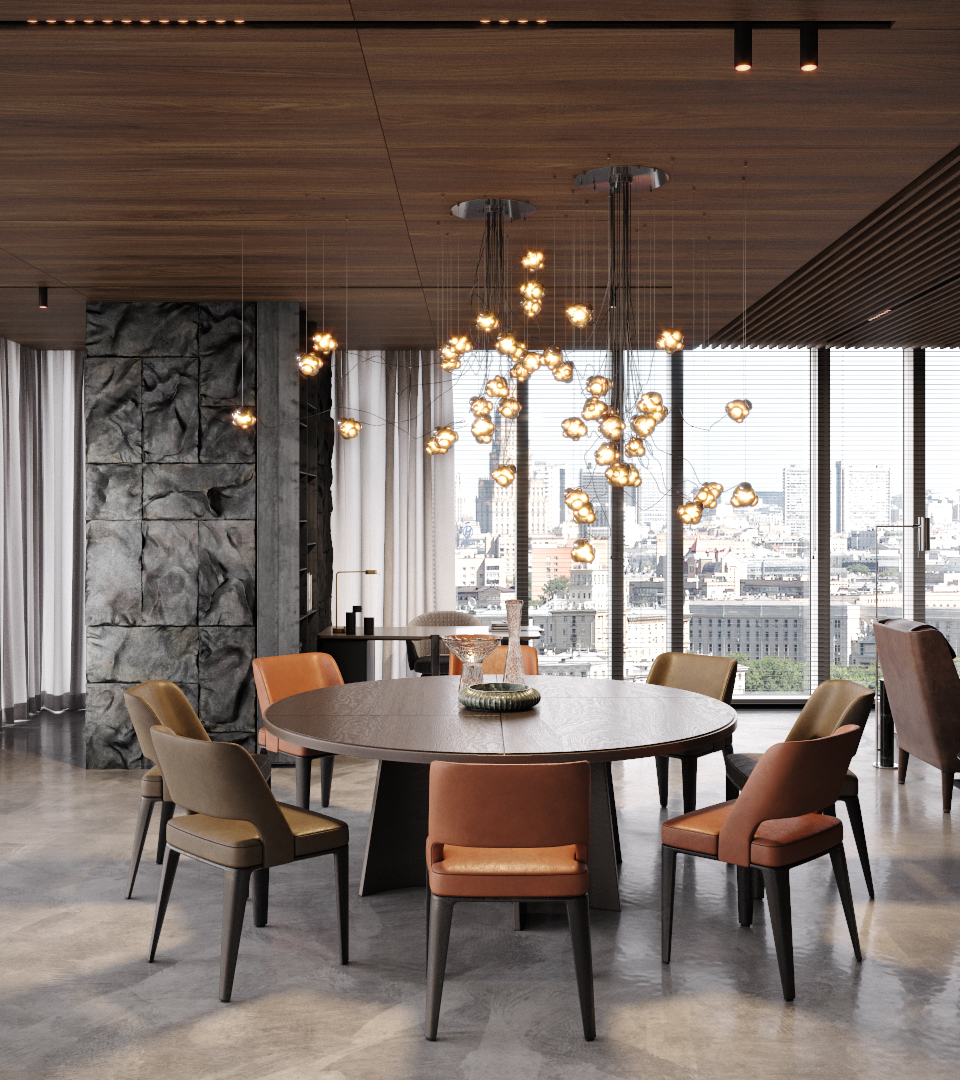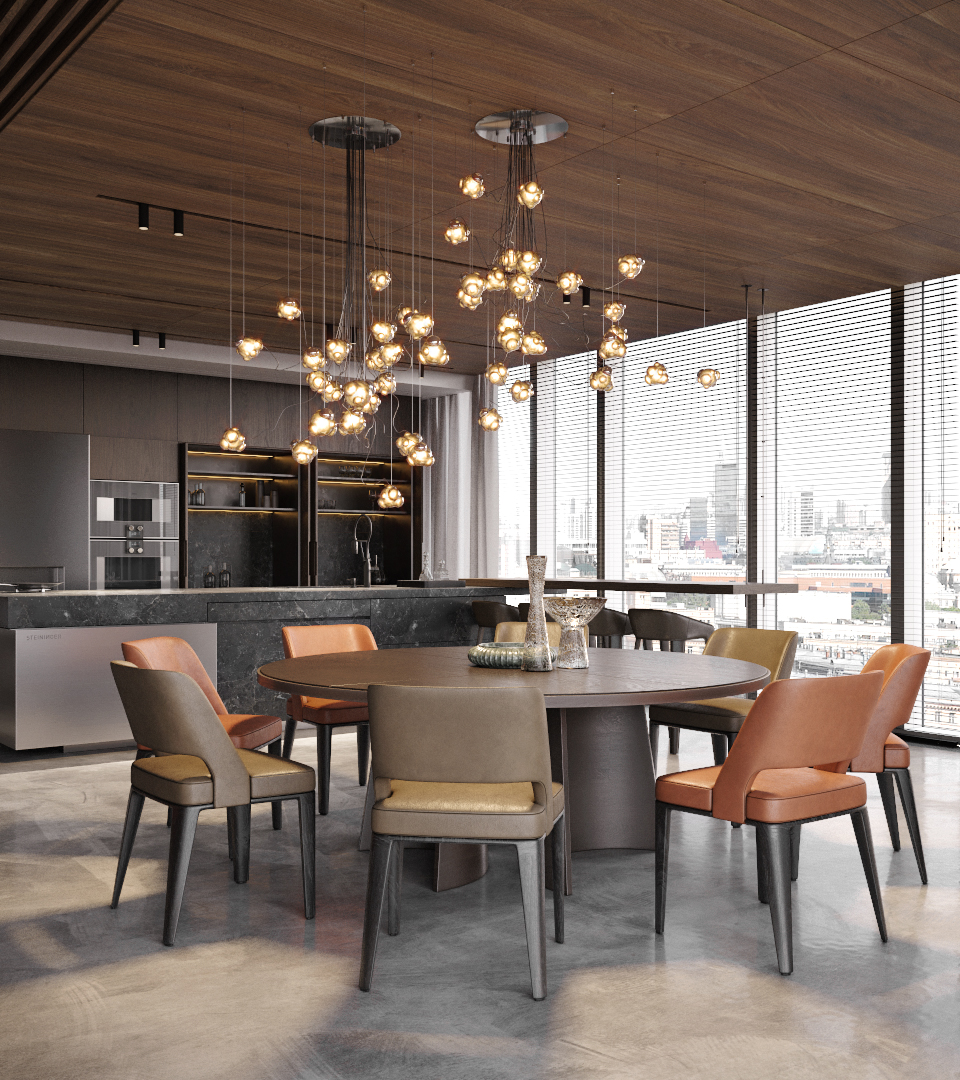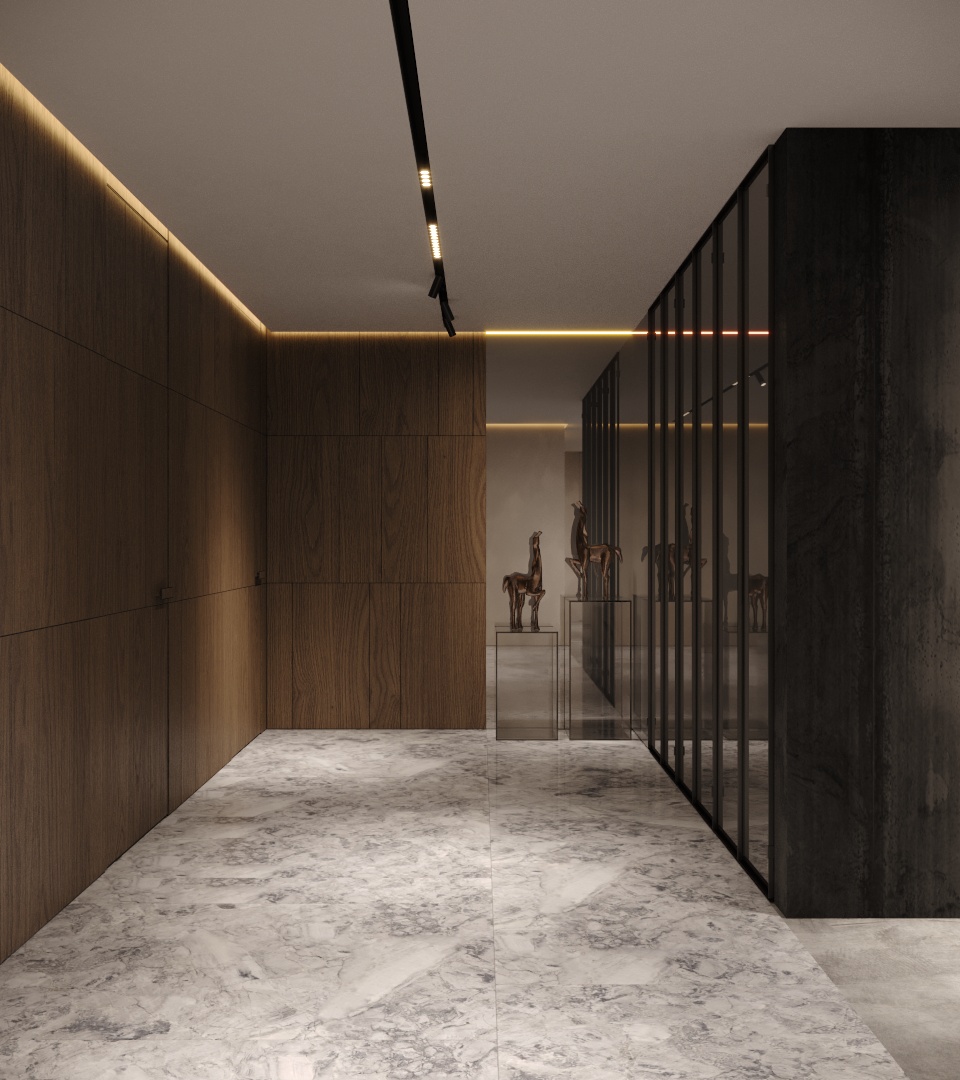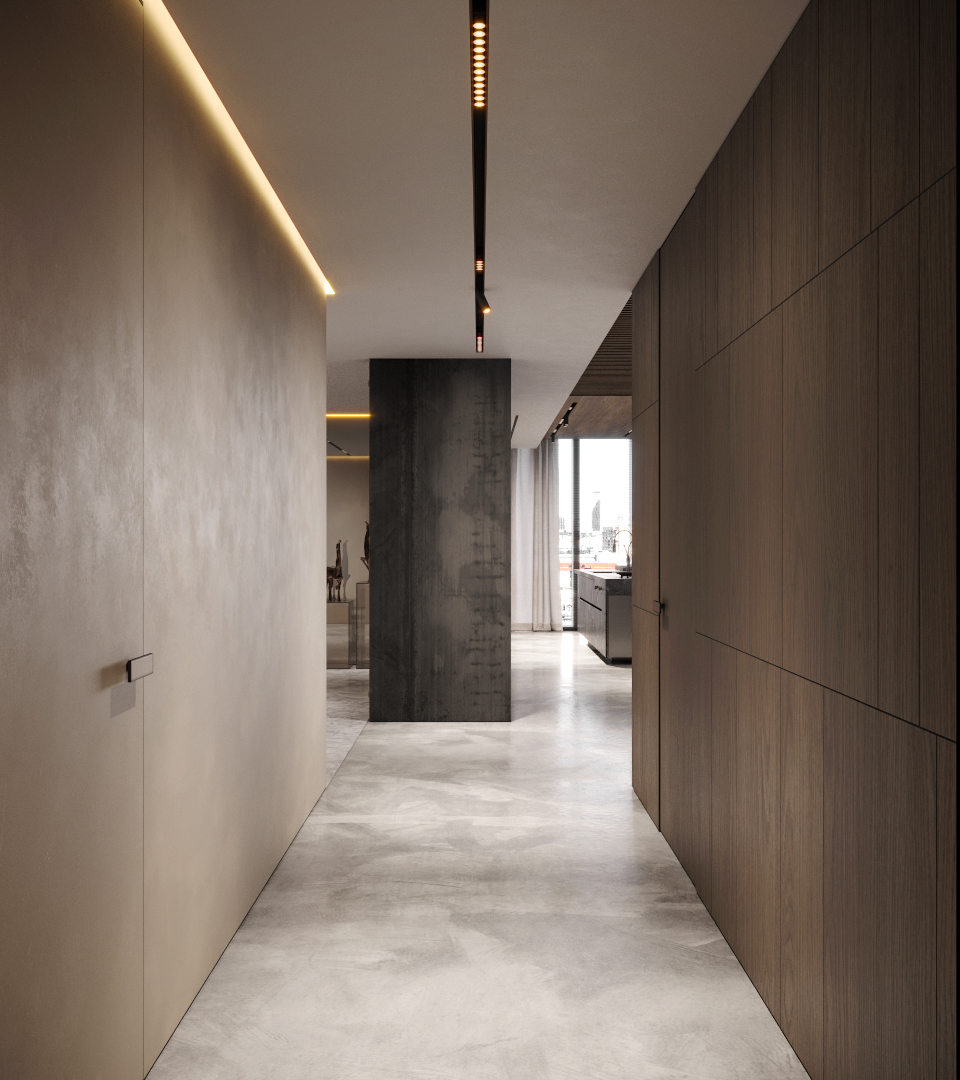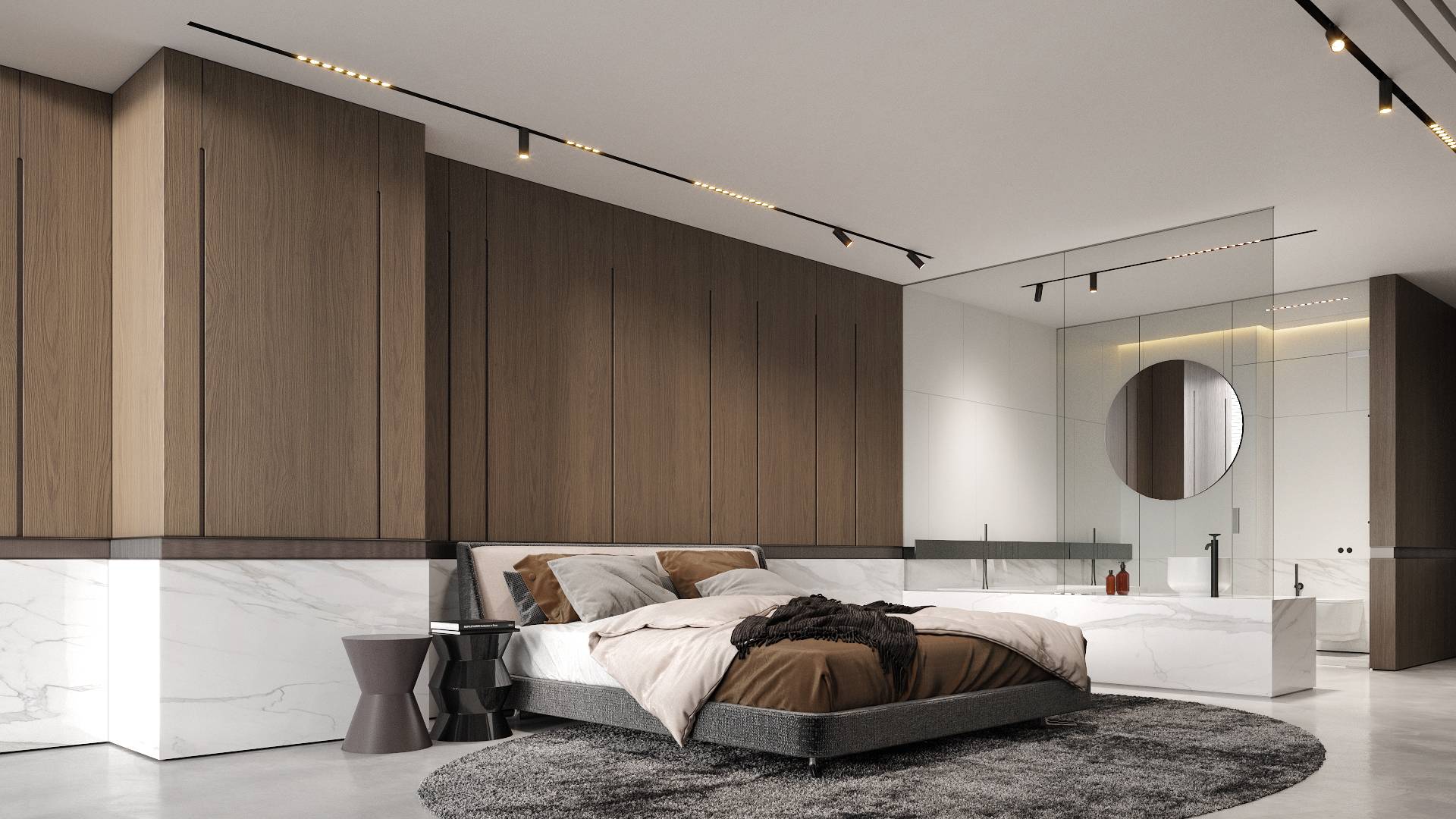 The first bedroom is located on the best-lit side of the apartment that faces a stellar panoramic view. We decided that this room will be in white and brown. As in the living room, the walls here are decorated with wooden panels and natural white marble. We used the glass partition to divide the bathroom, which made the room more spacious visually.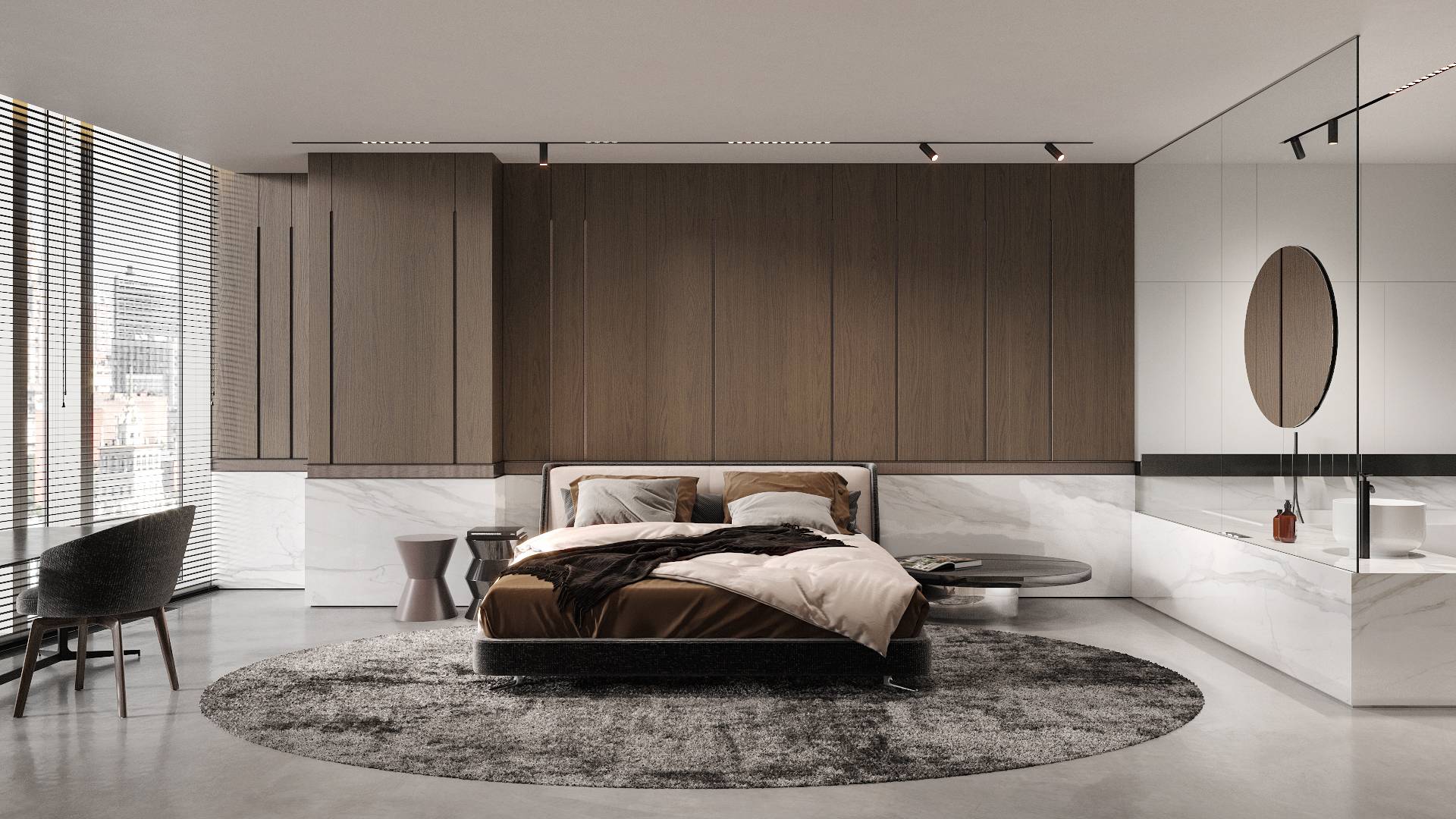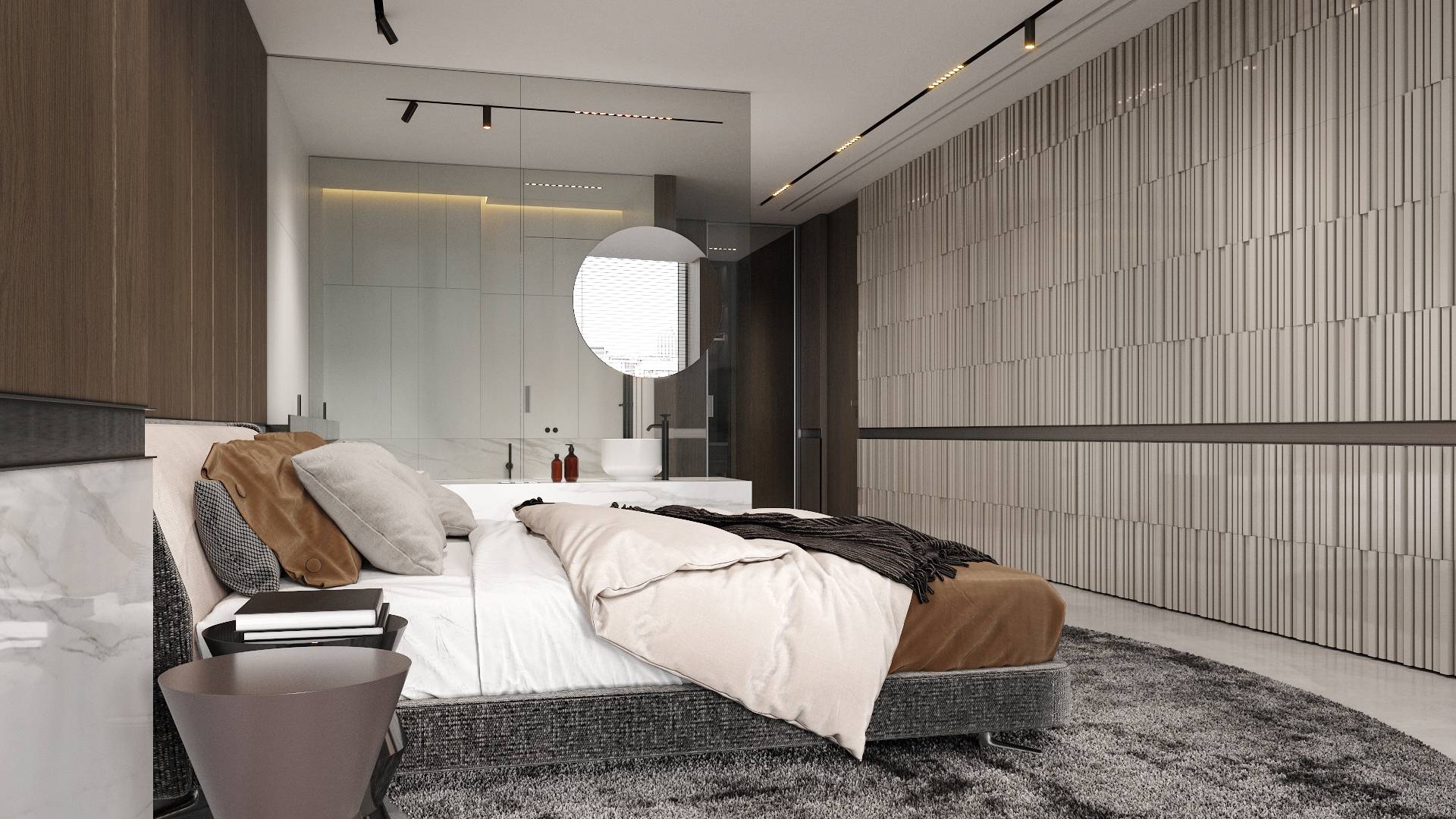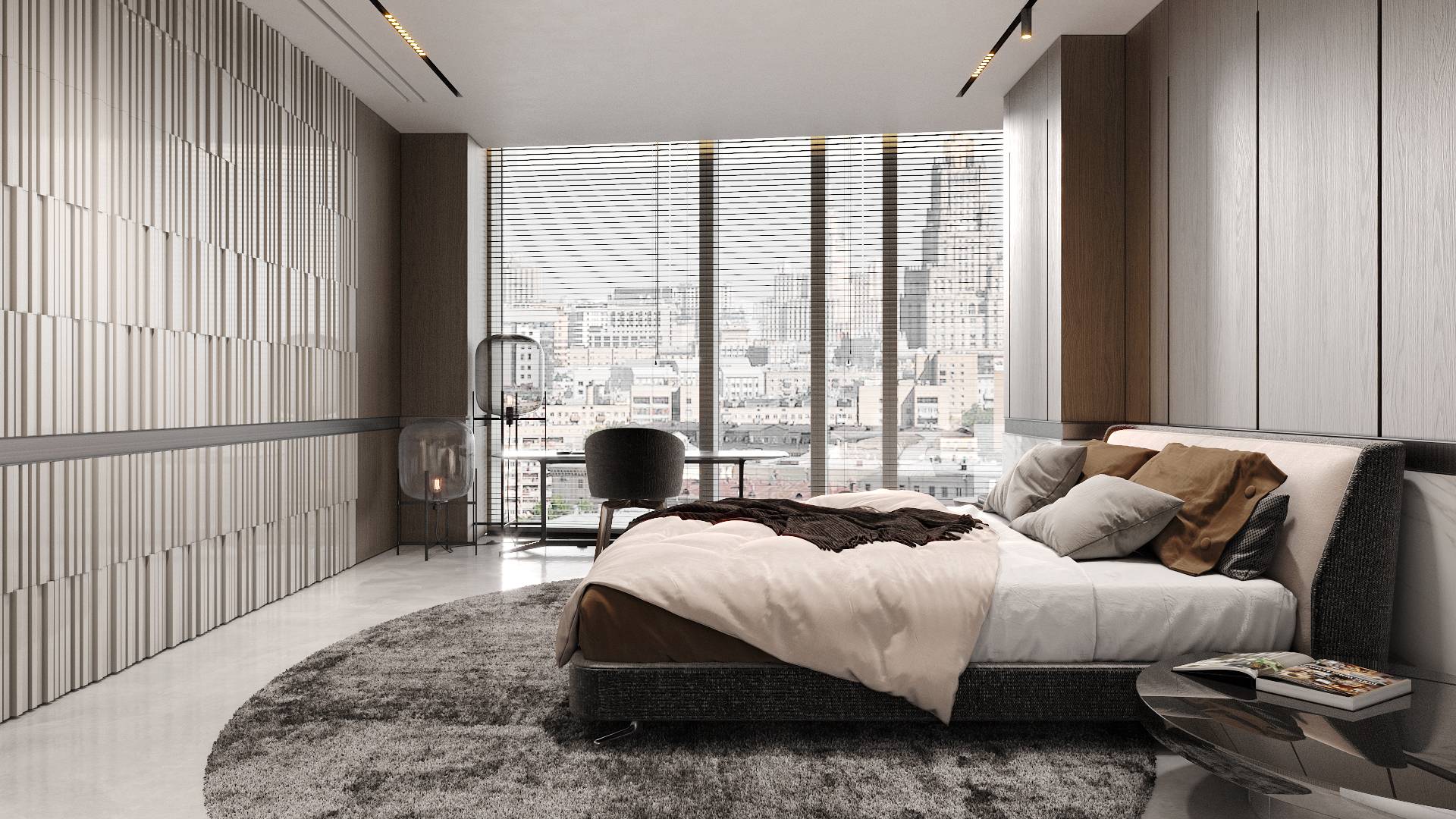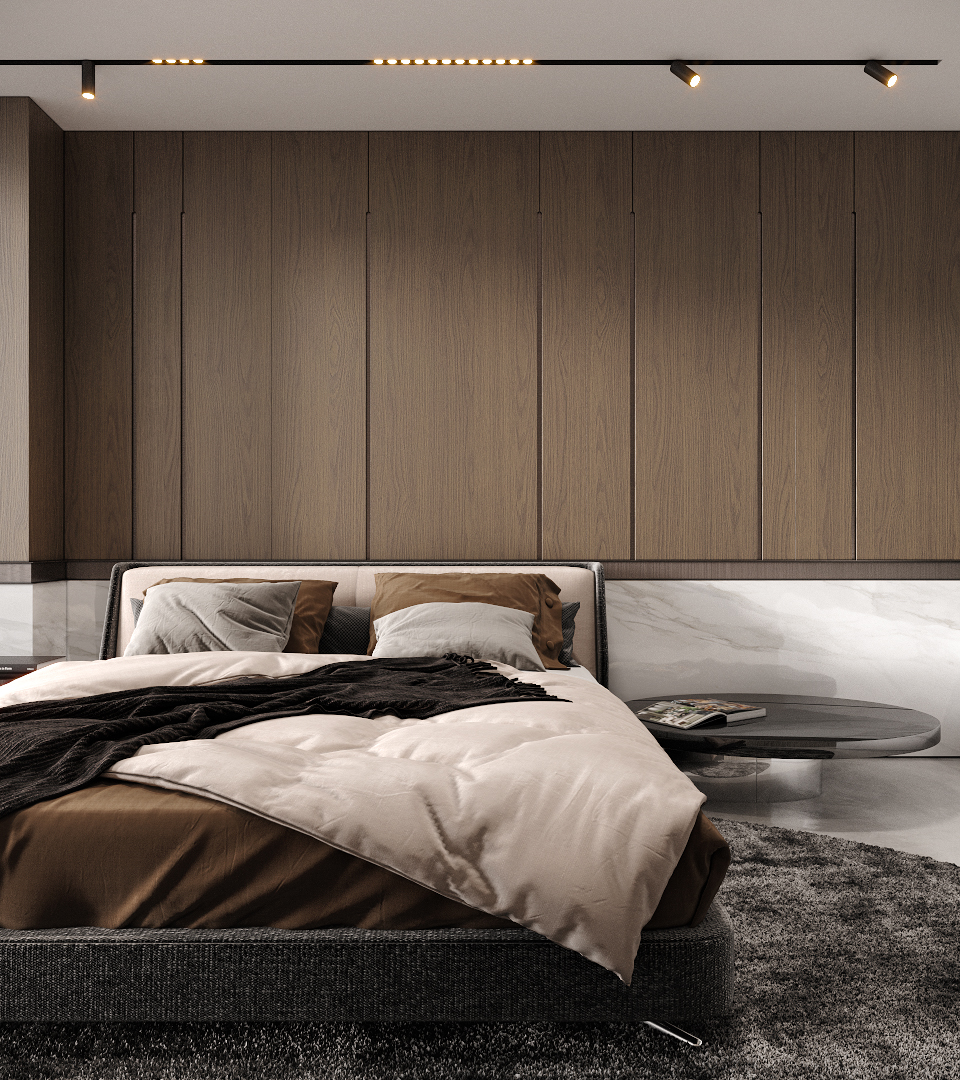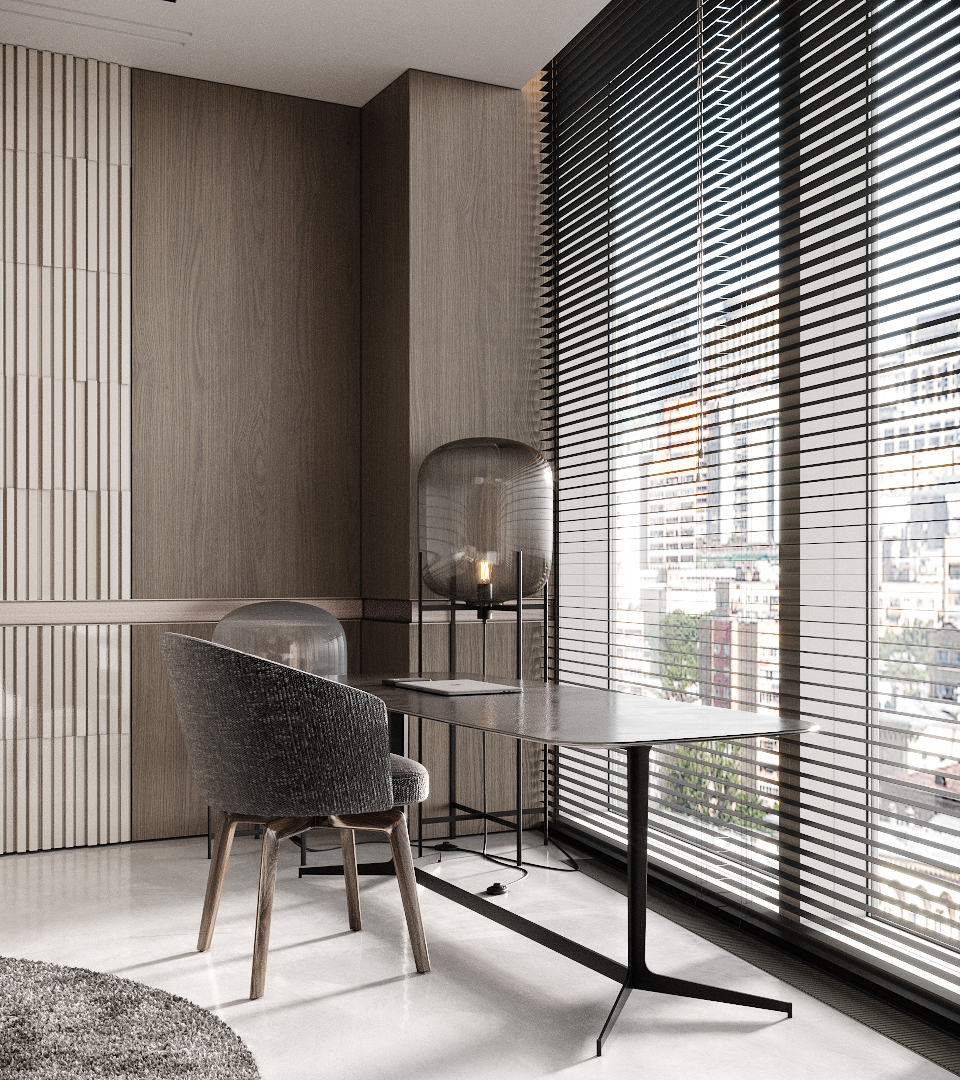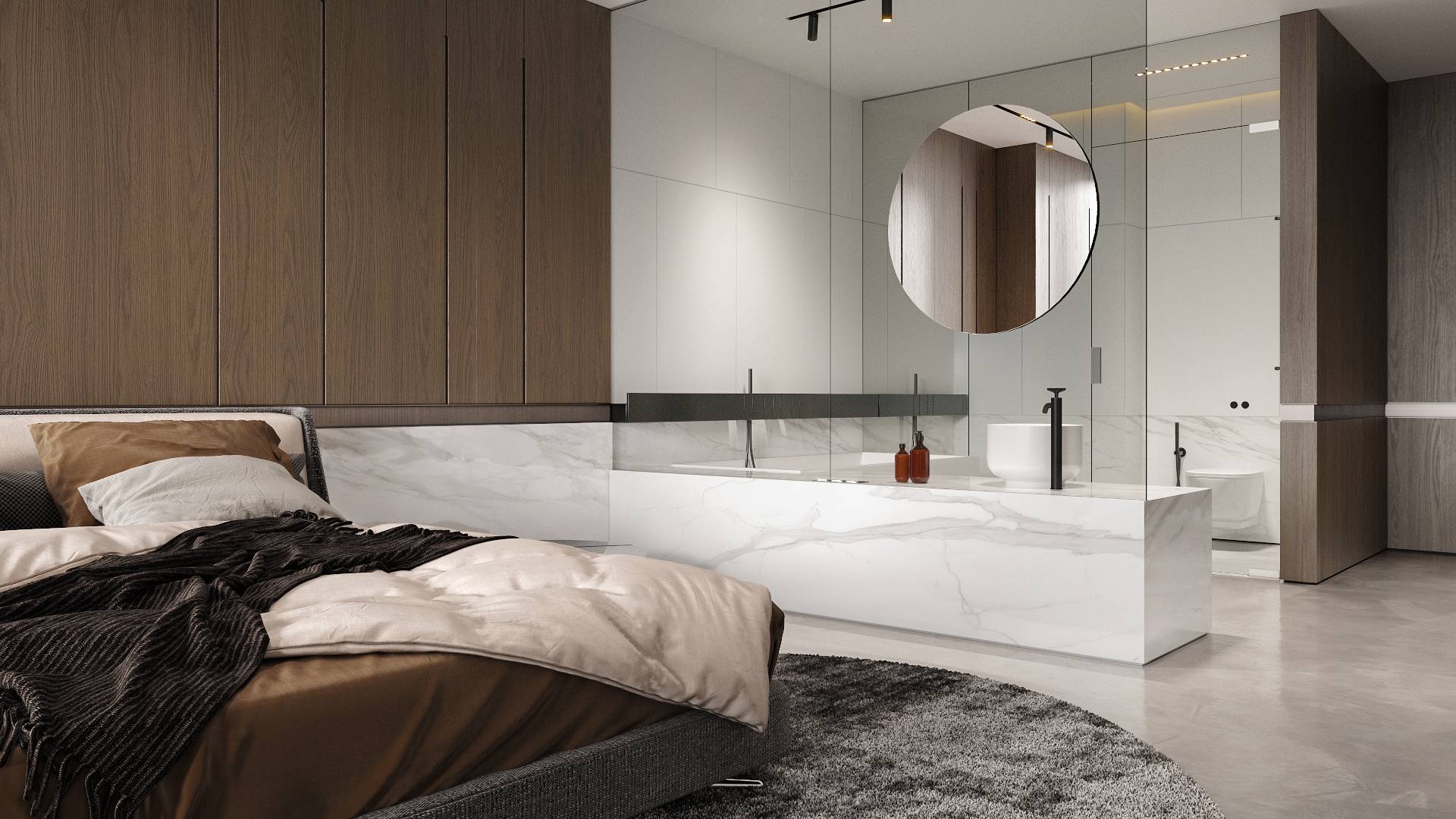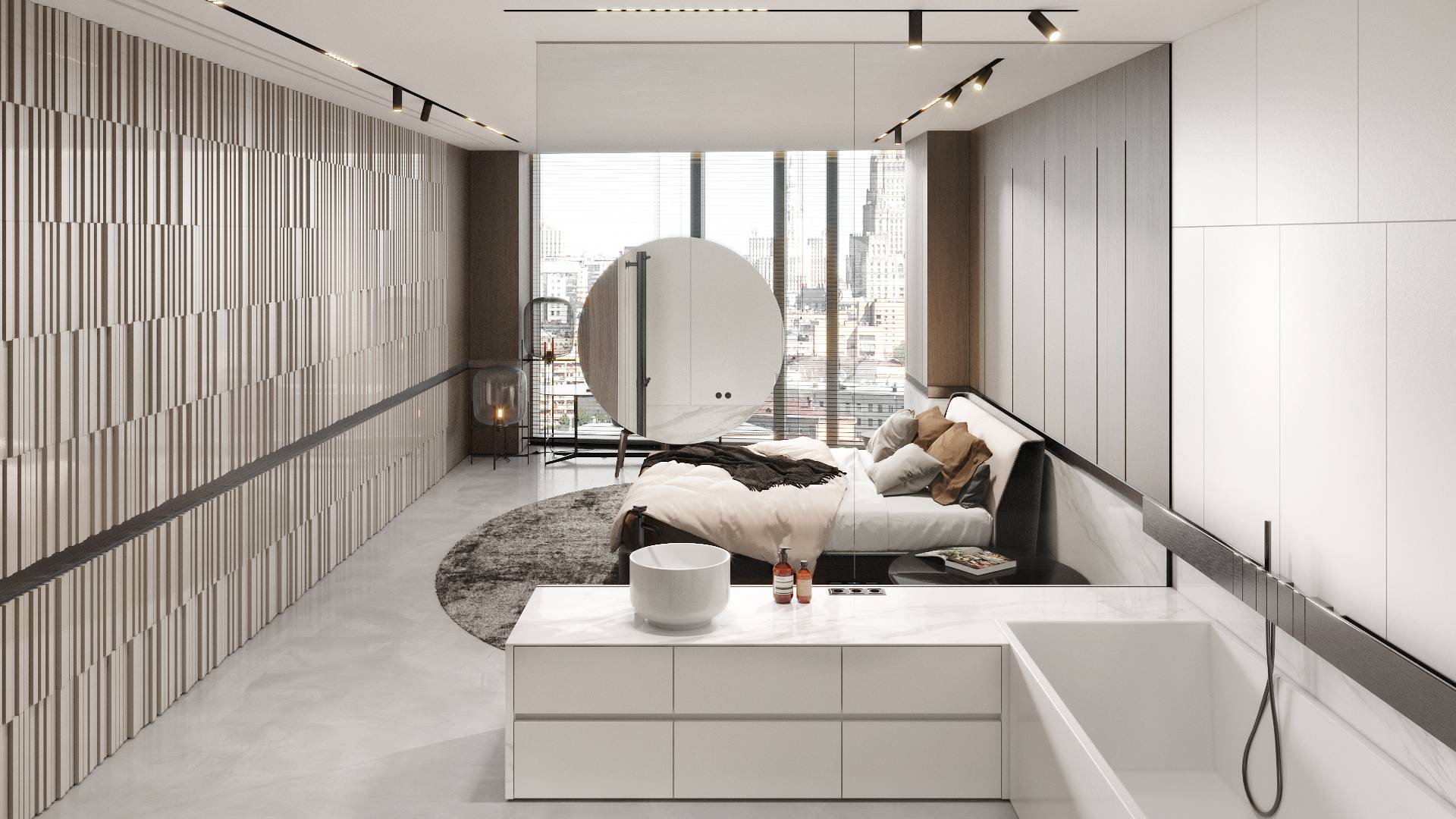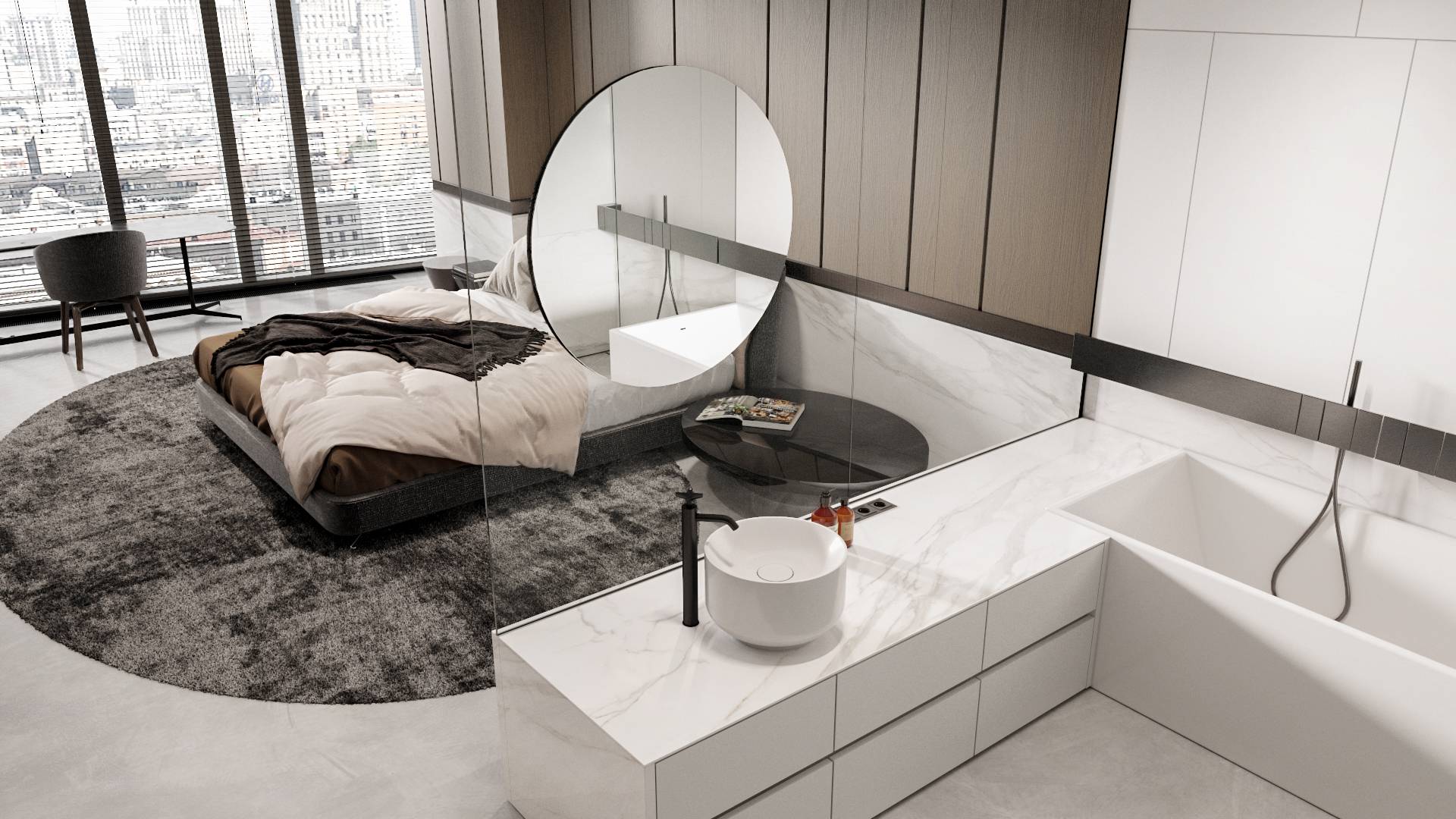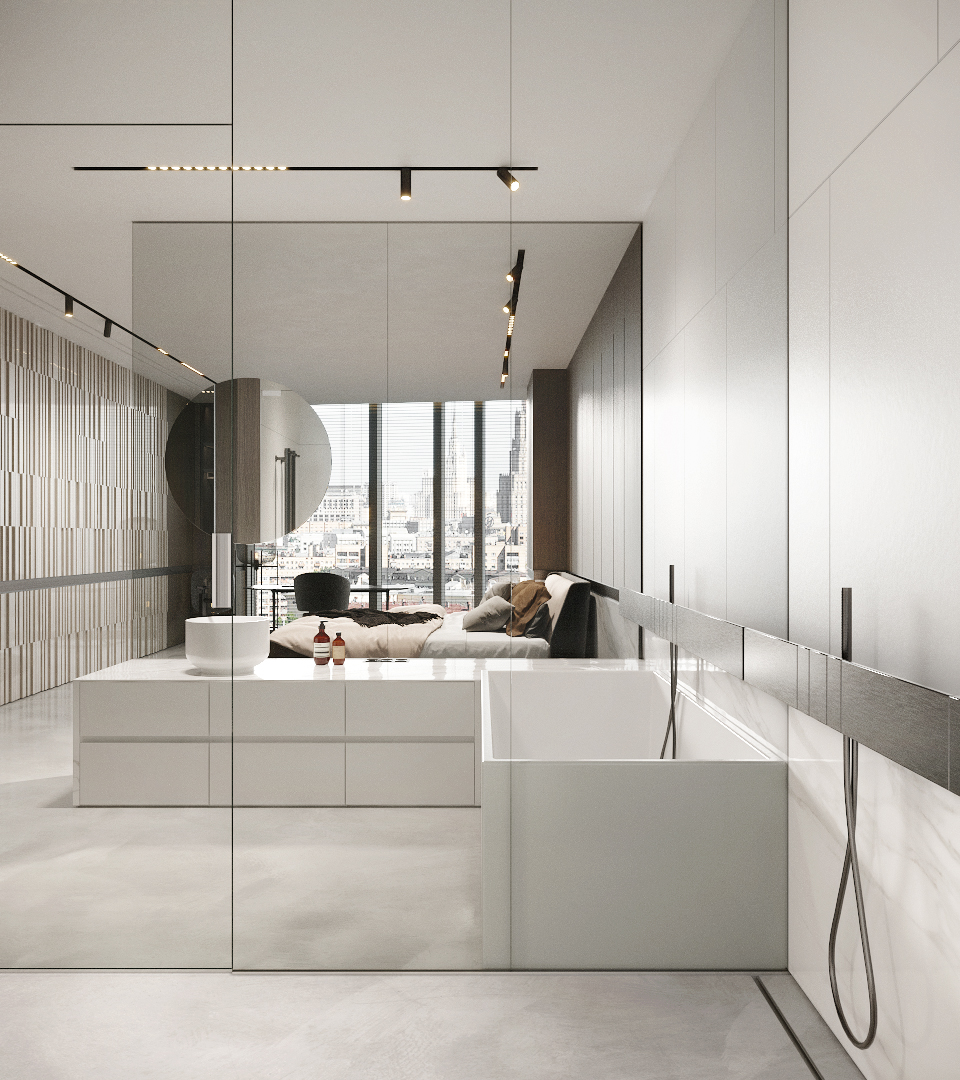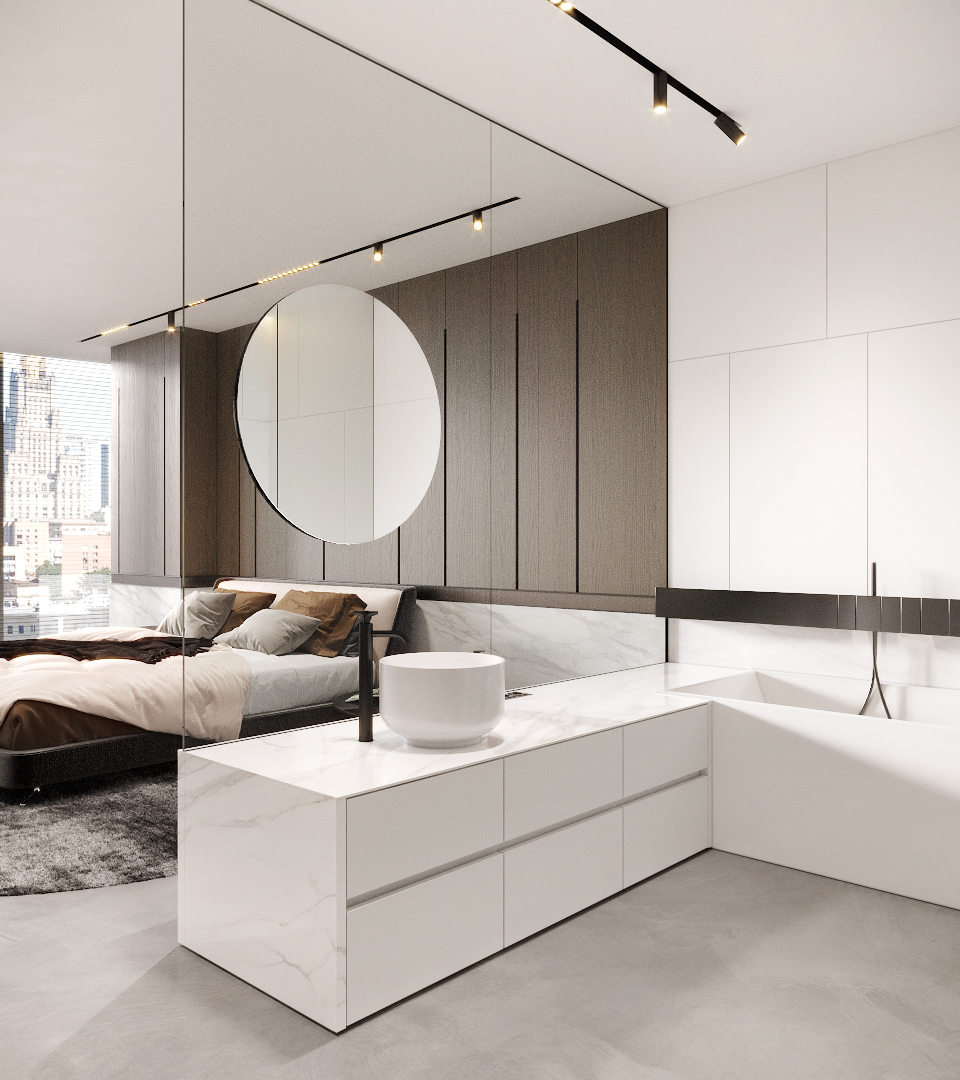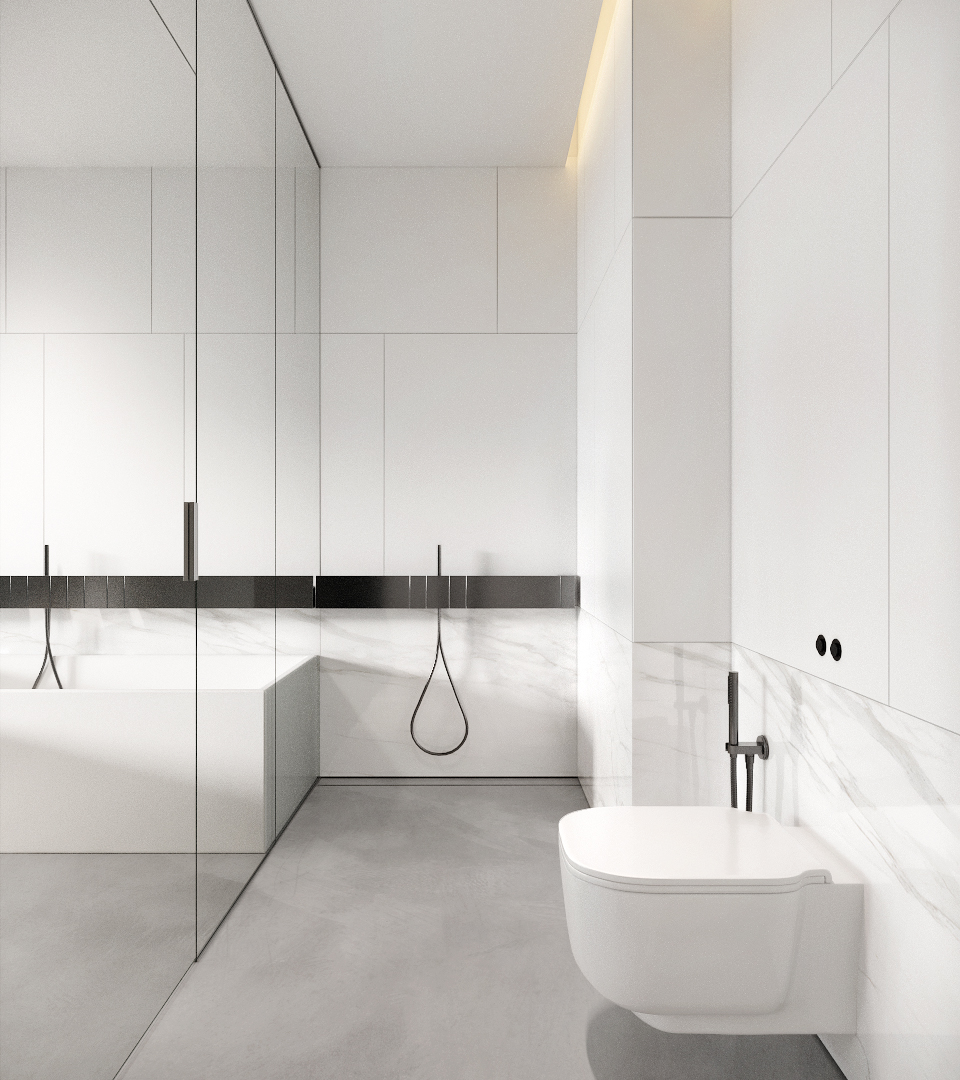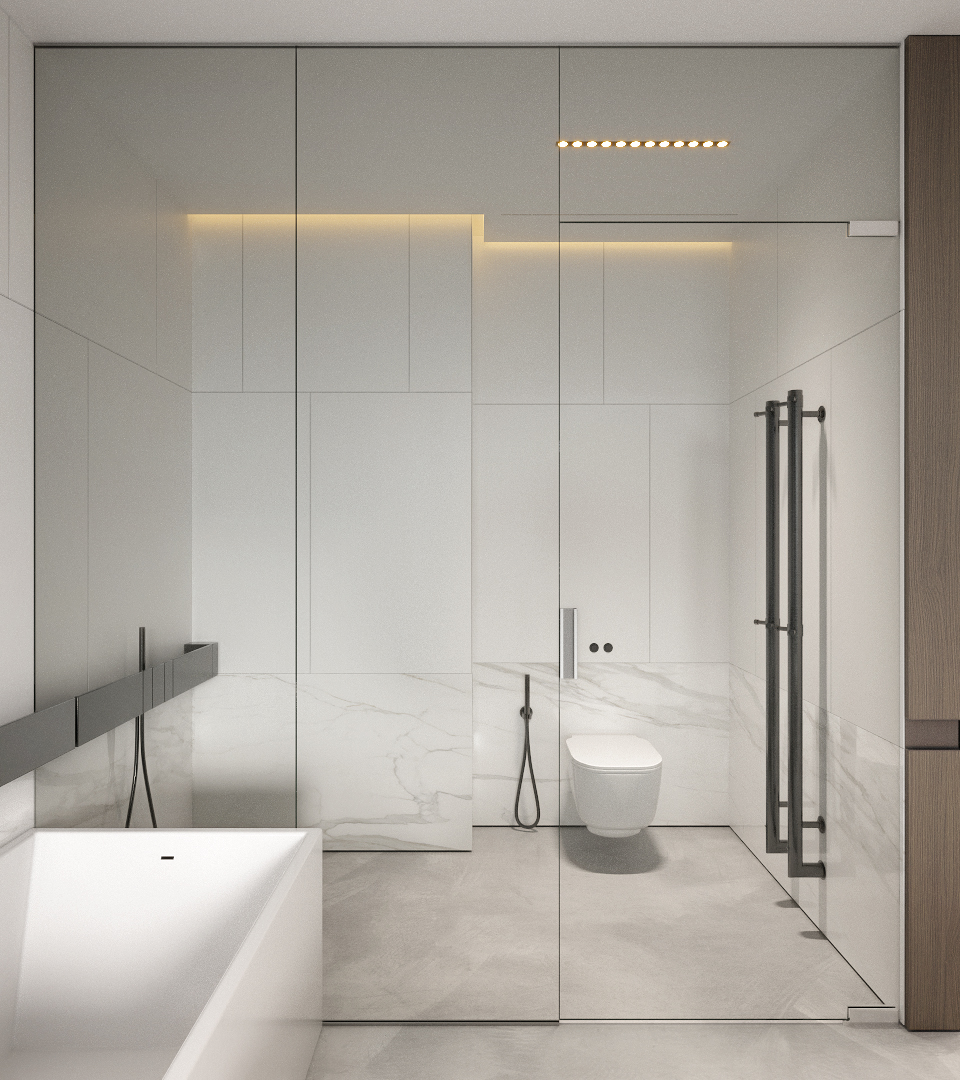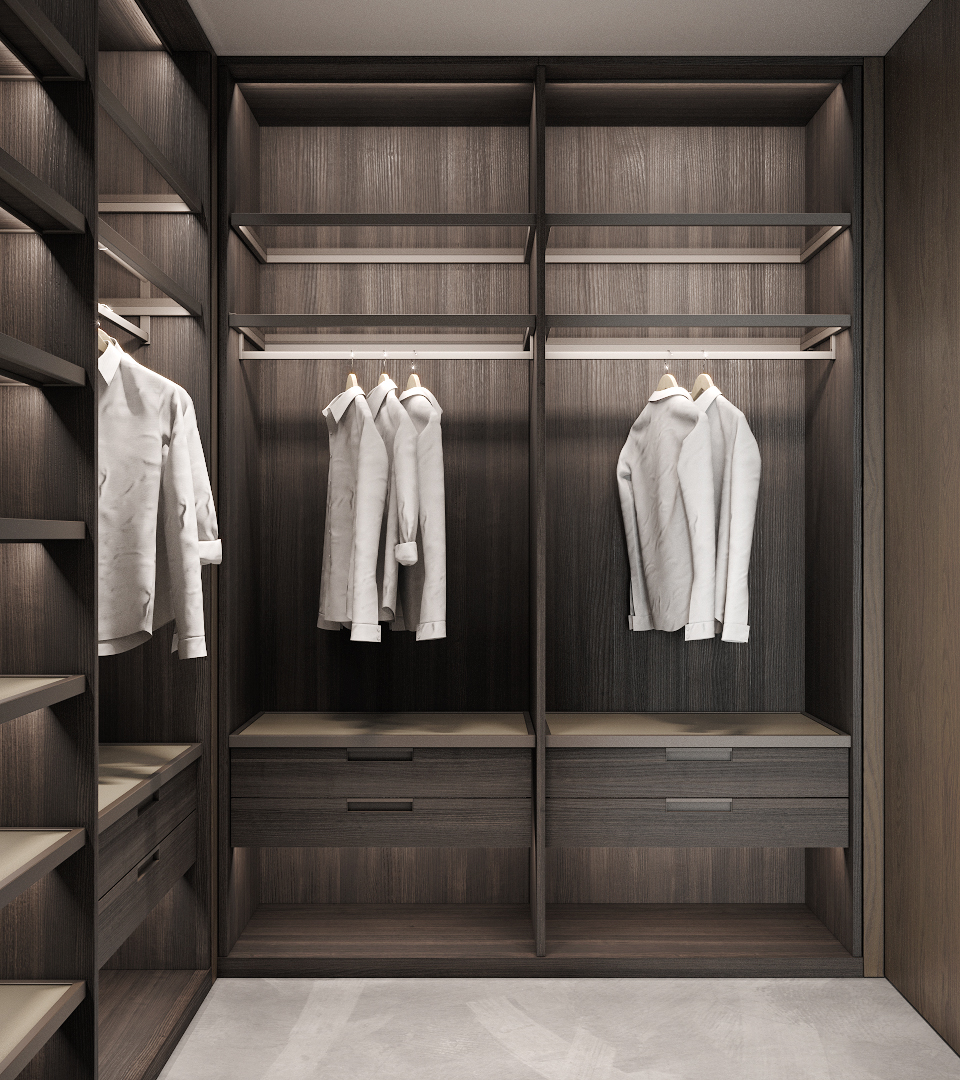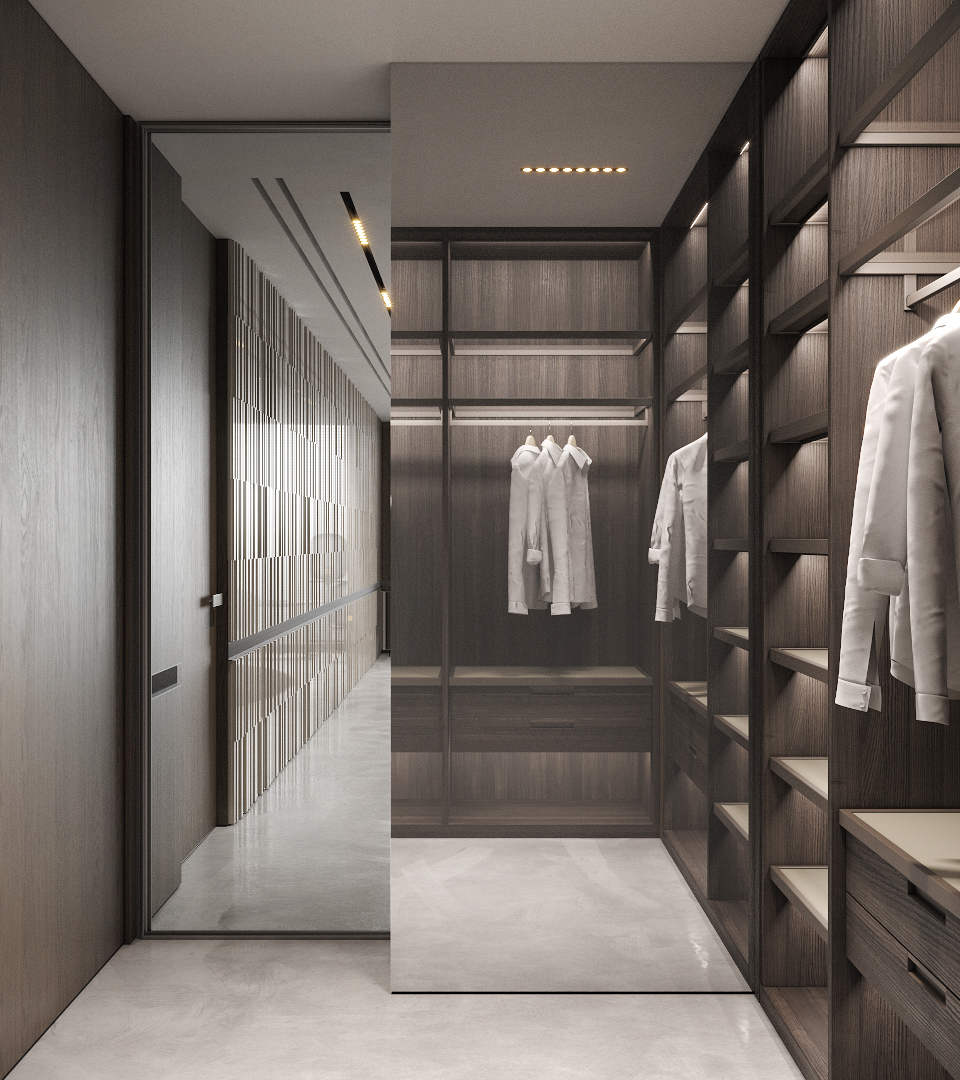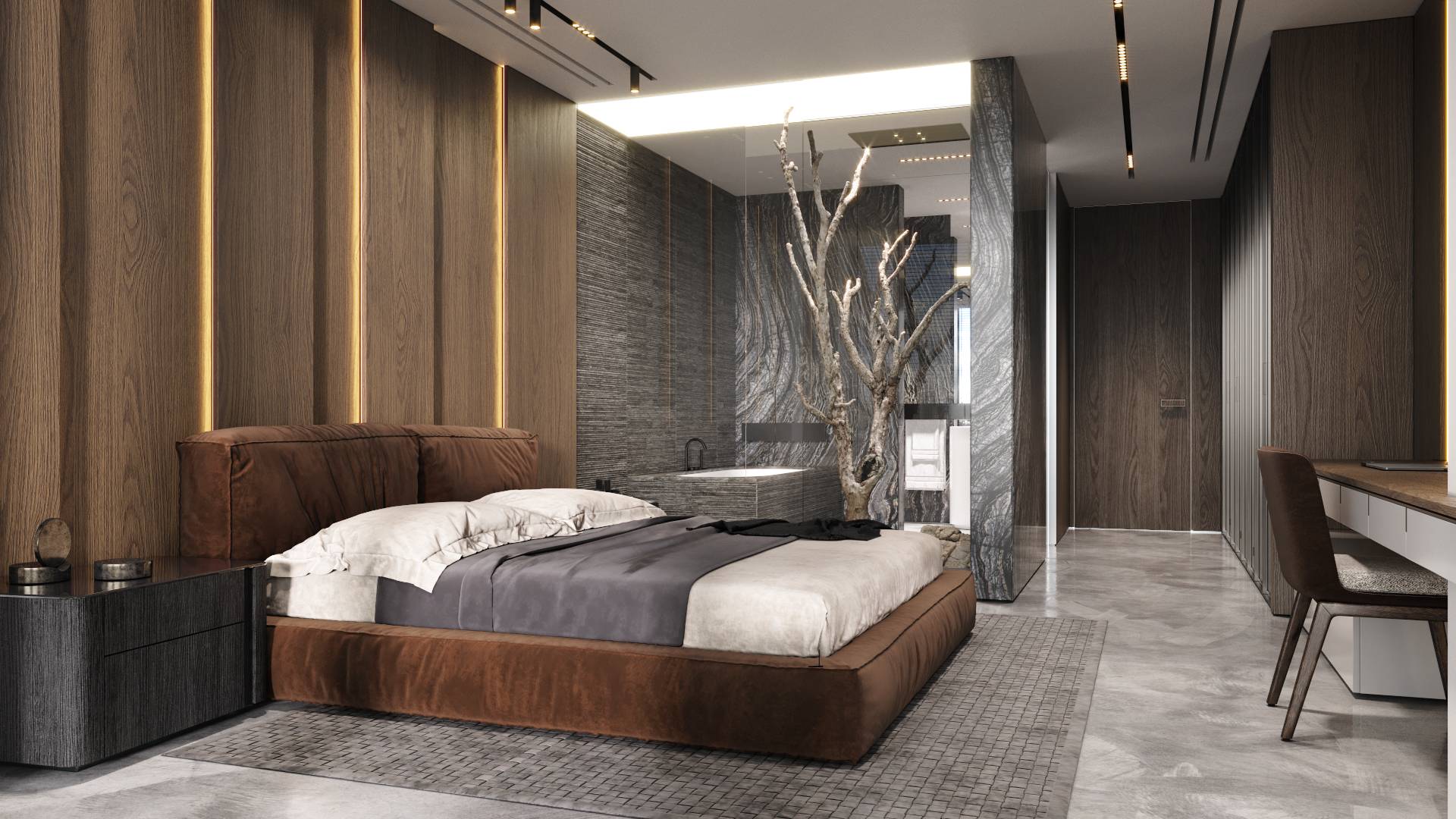 The second bedroom is all about nature and woods as its integral part. Not only does it have a real tree installation in the bathroom, but its wall stone covering has the wooden texture to it. Just imagine how nice it is to have such a natural escape in the heart of a noisy megapolis.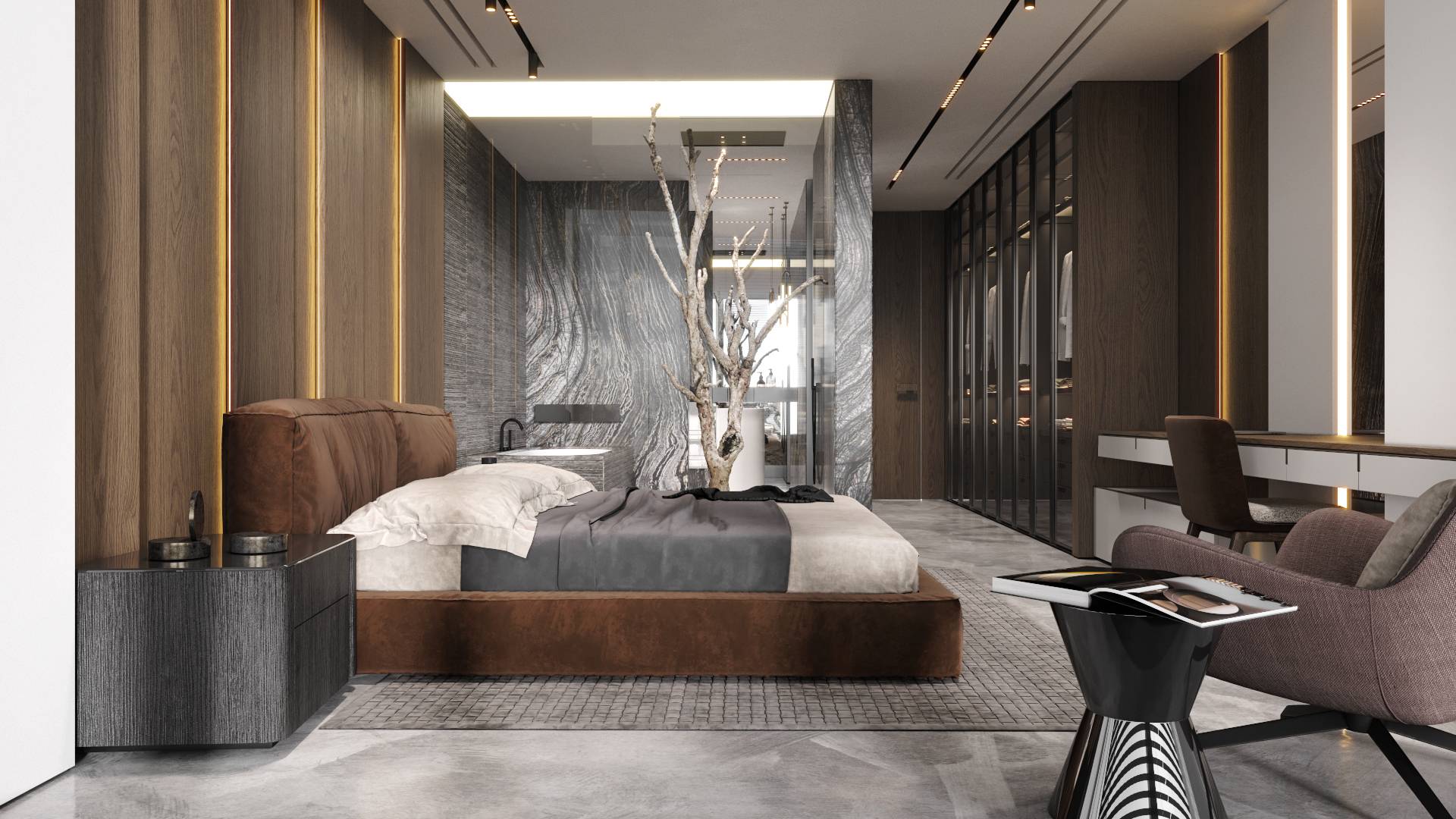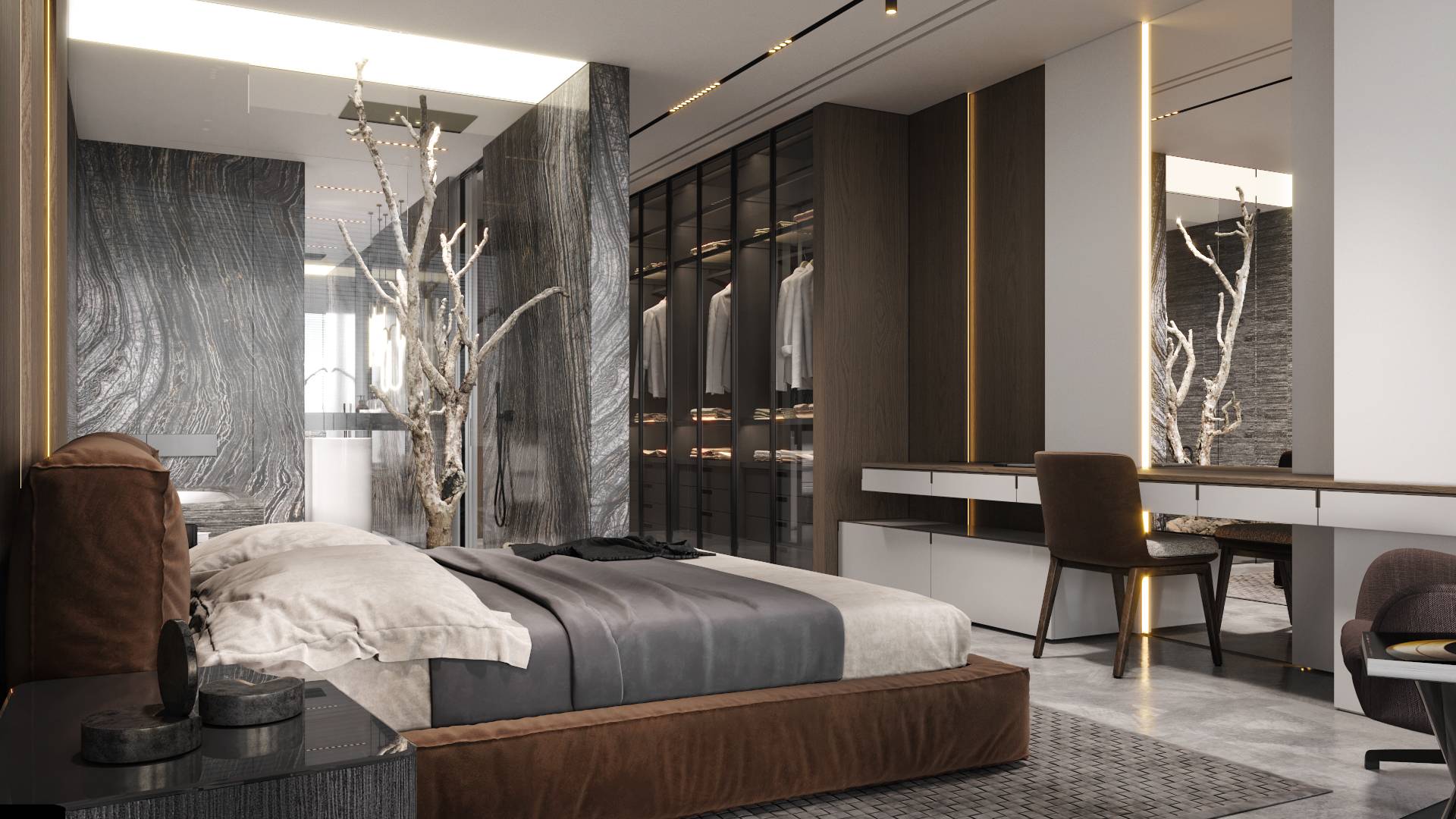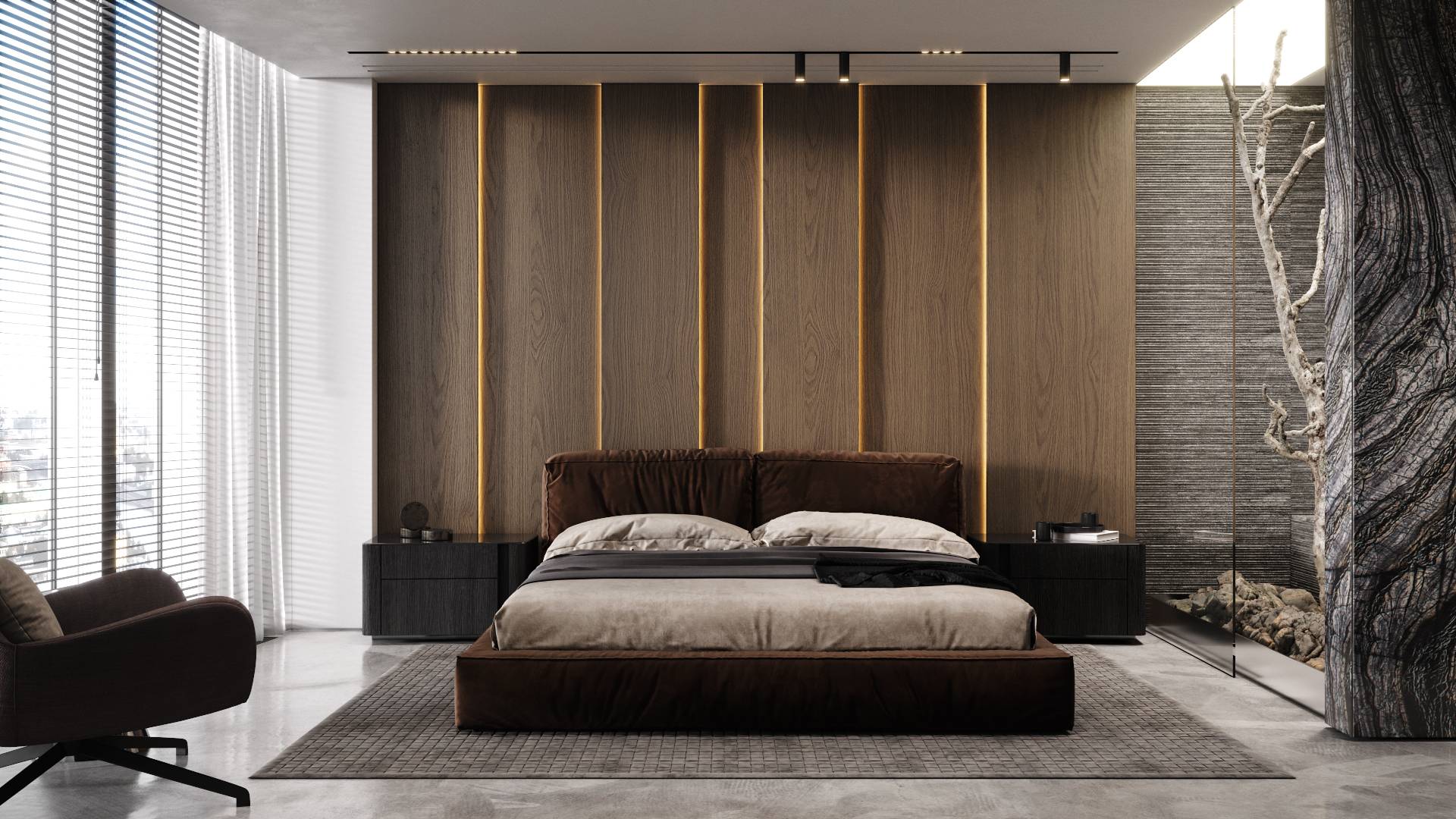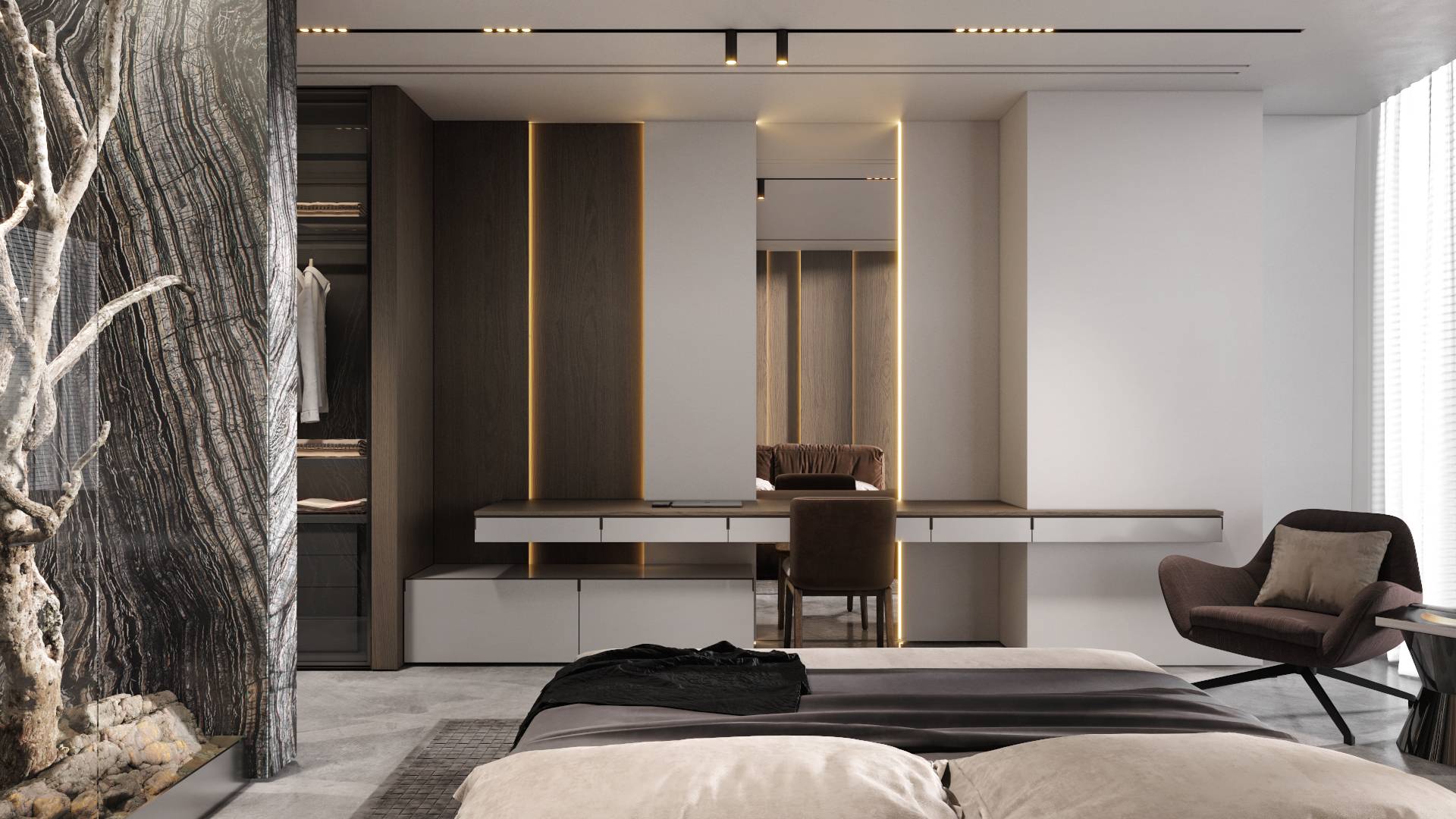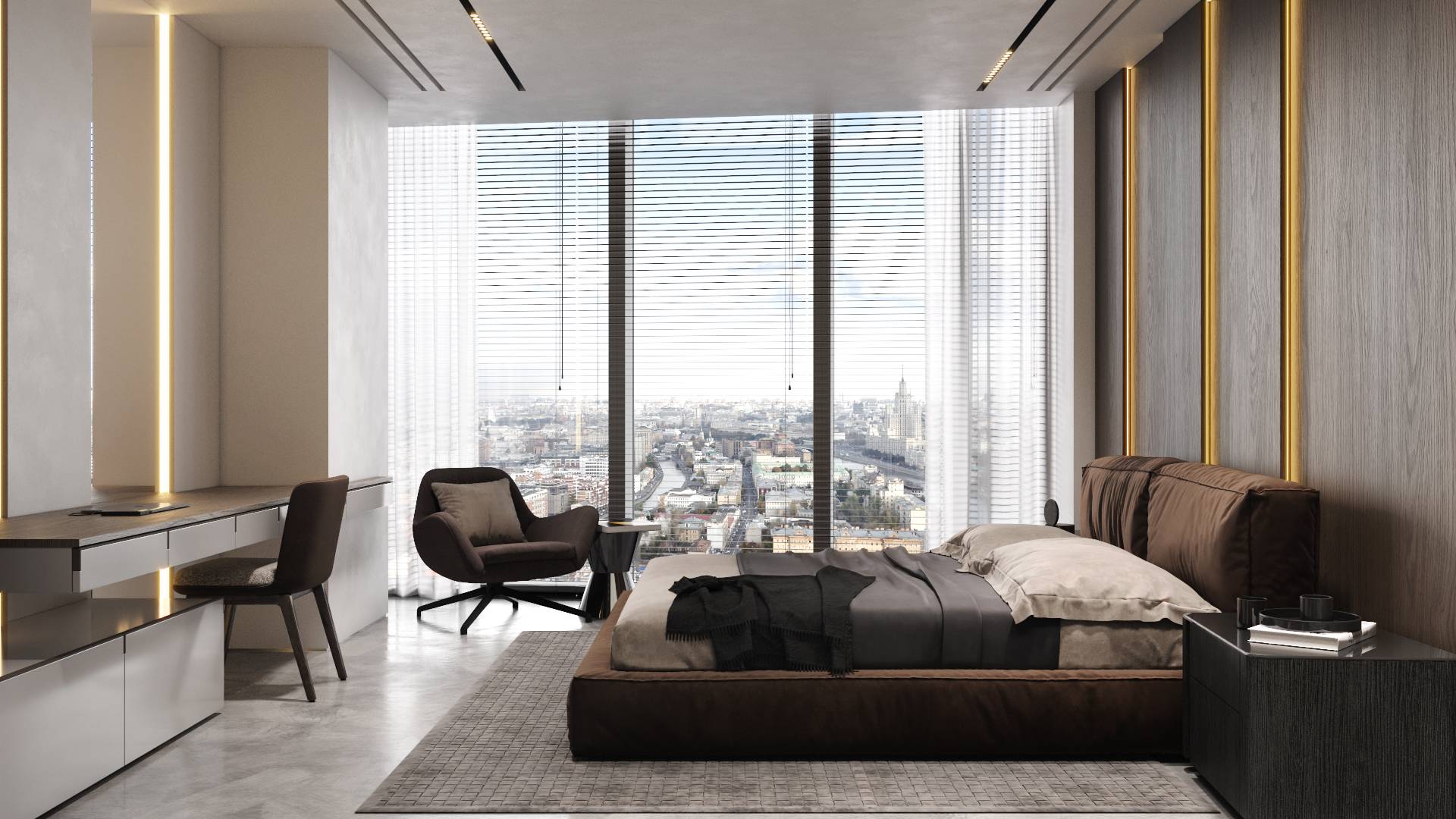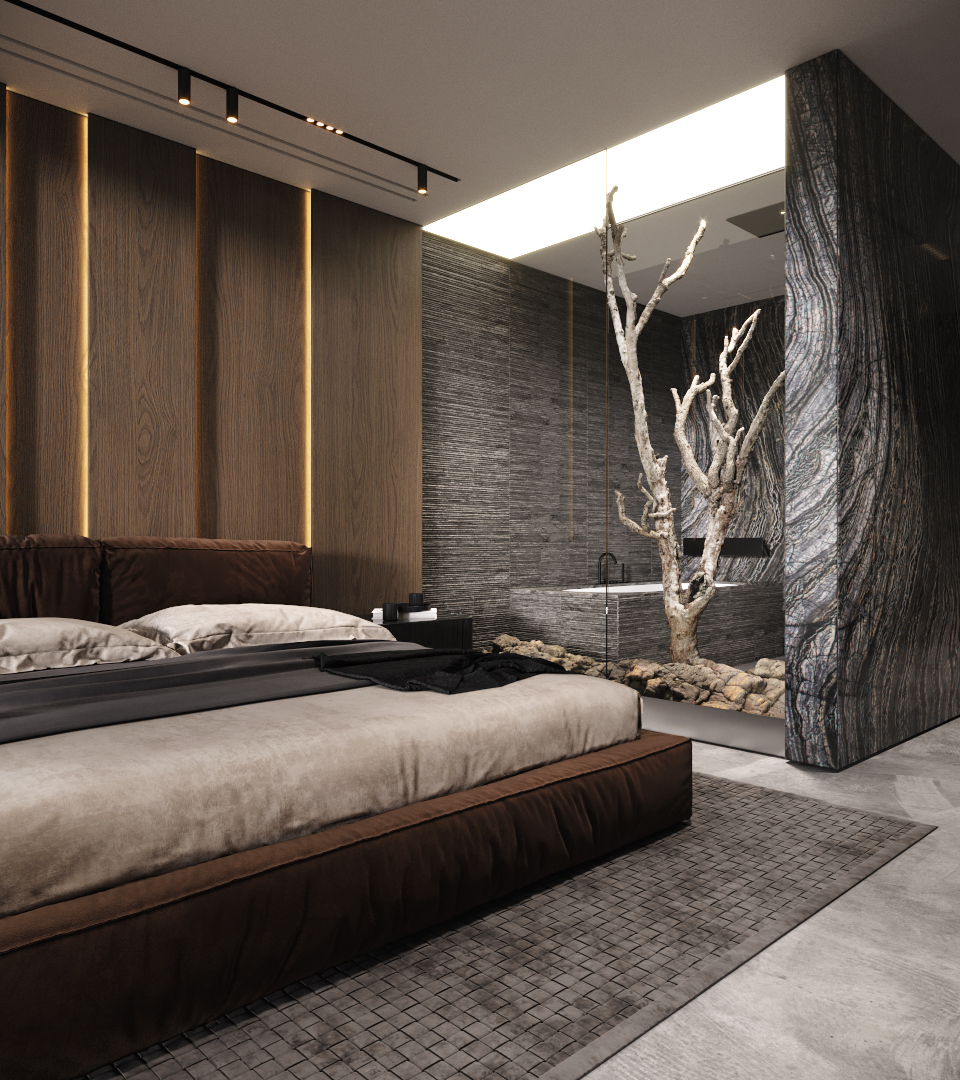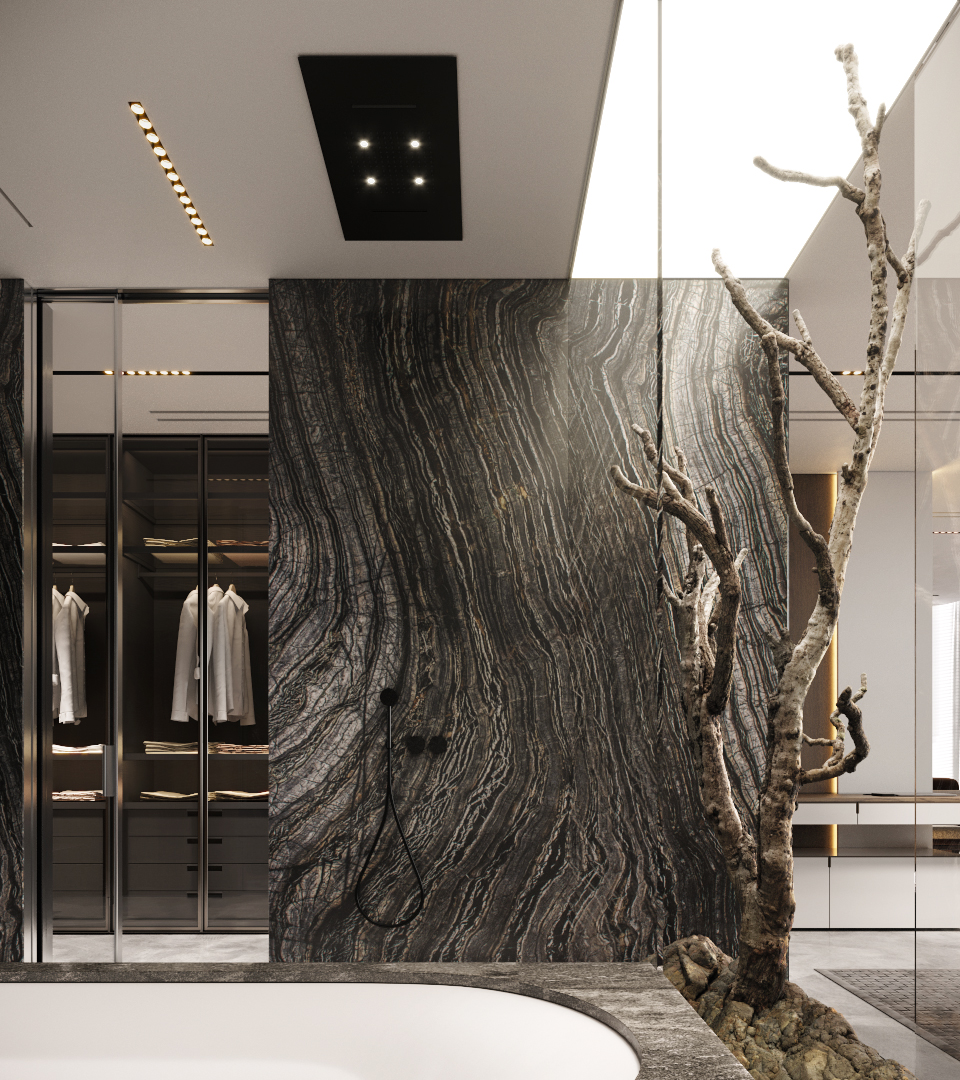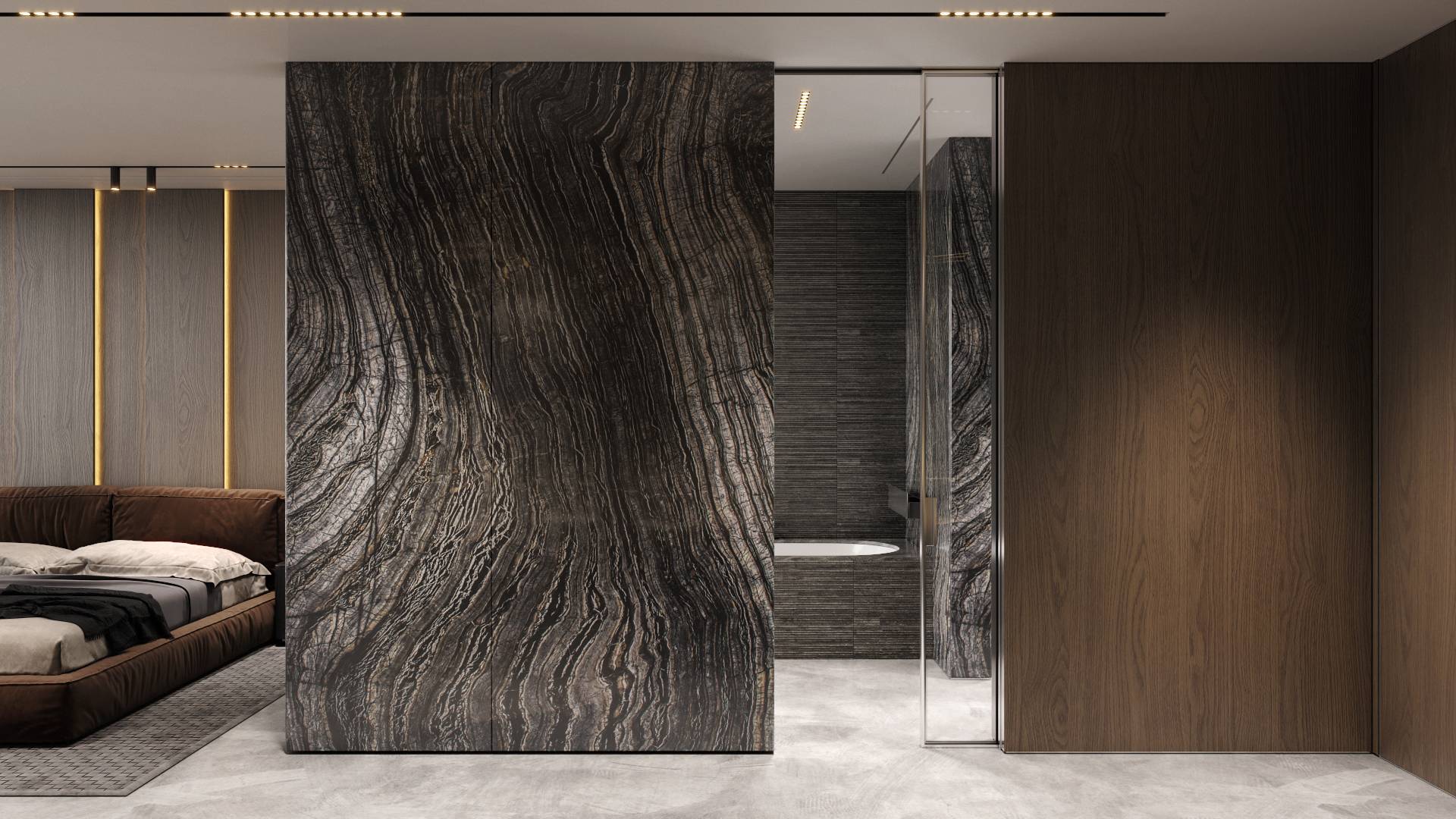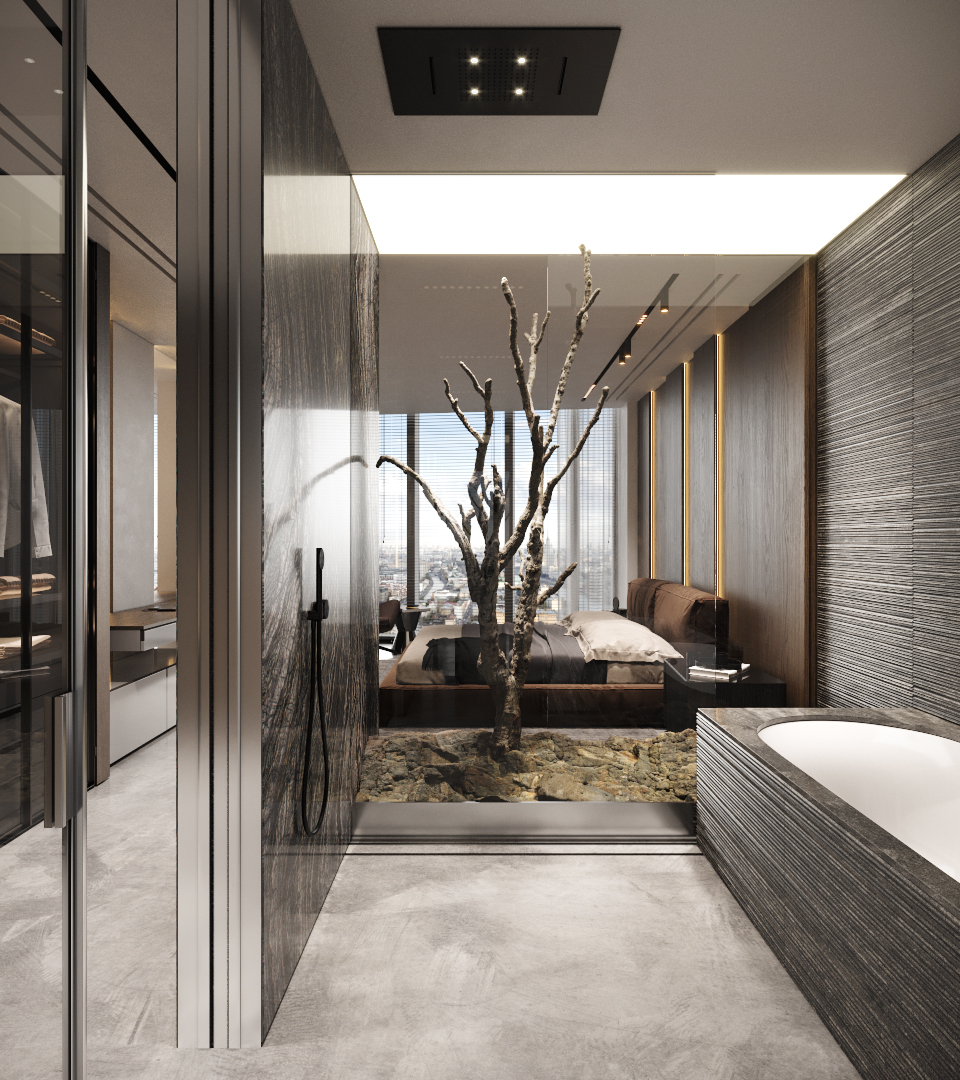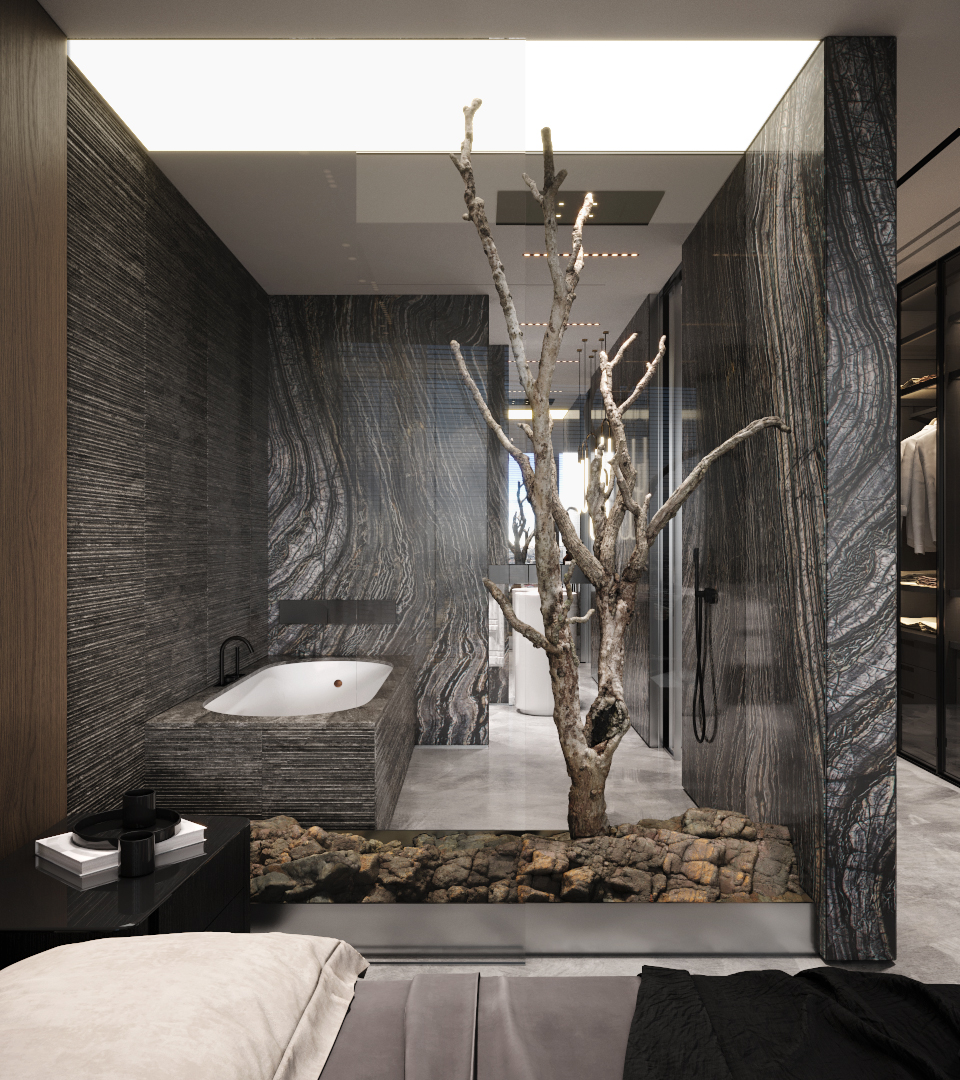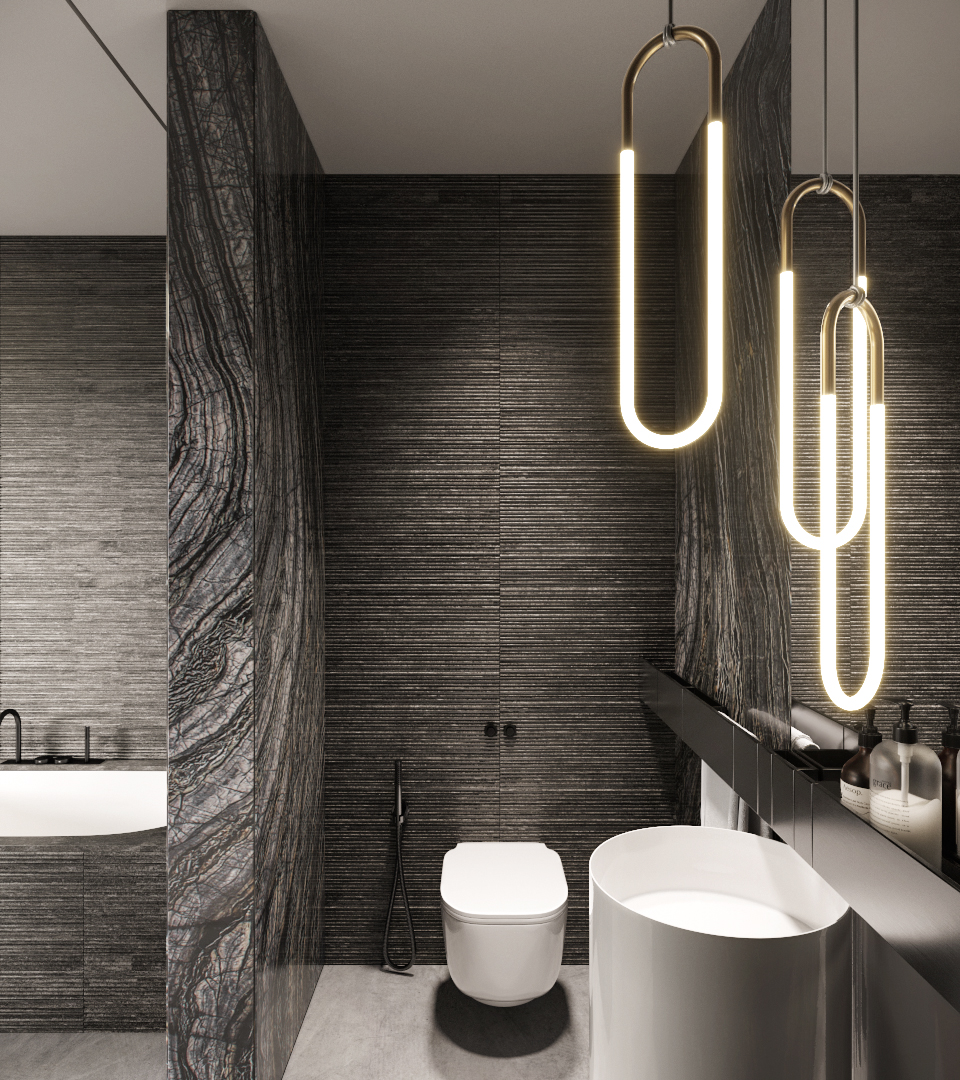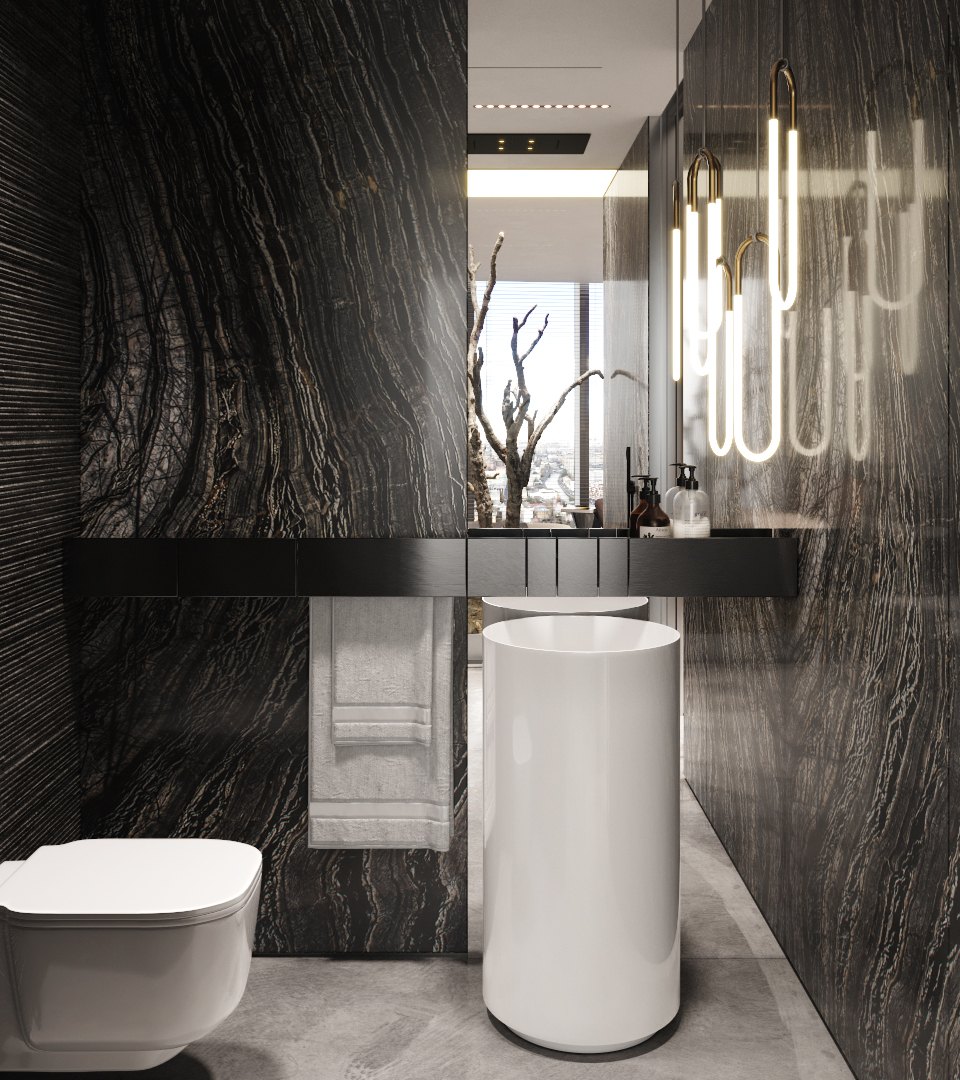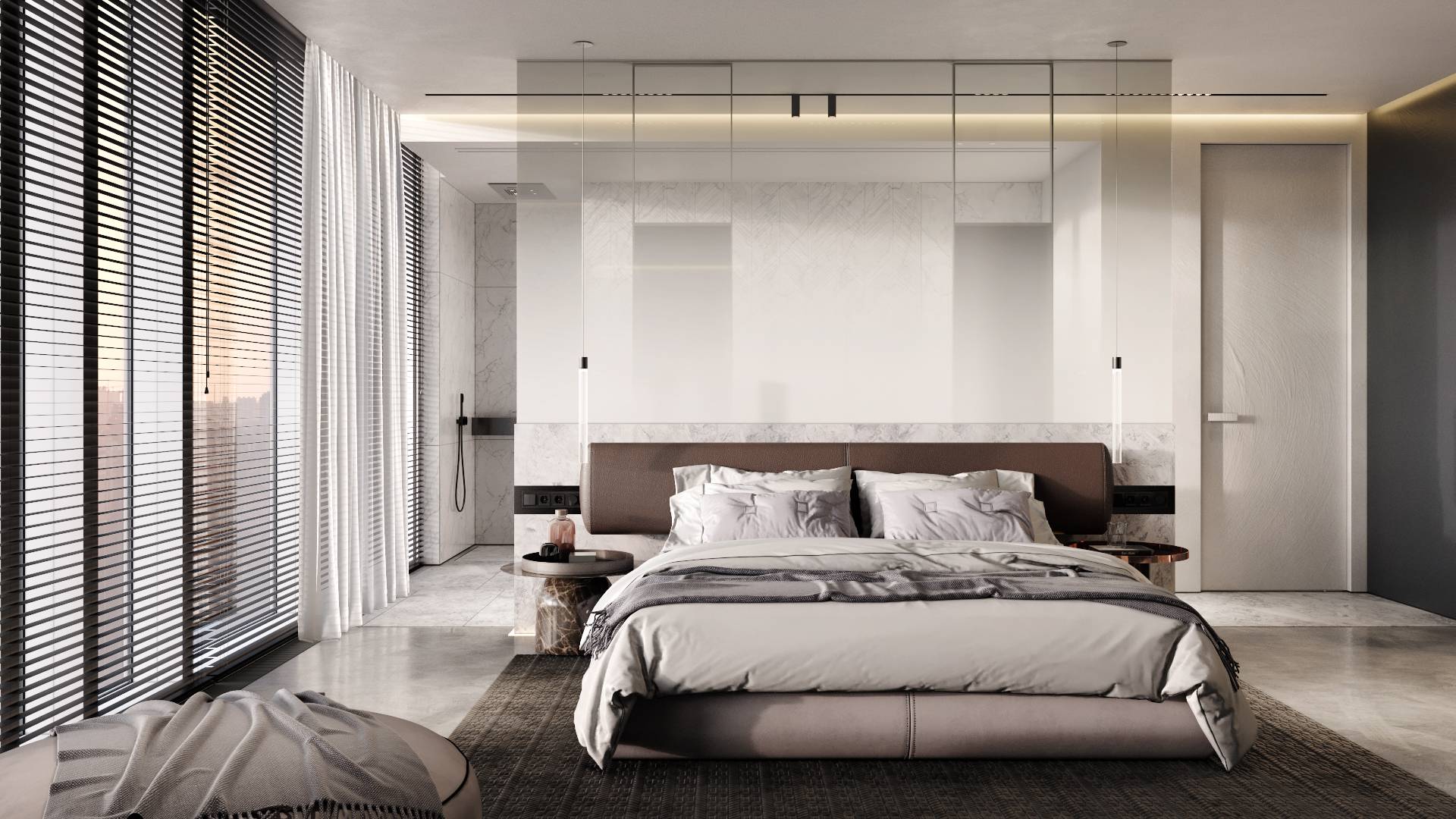 The third bedroom features a lot of materials you saw in the living room, and a TV installation is an example. This room has a built-in wardrobe with sliding doors that resemble the window blinds. The decorative wall behind the bed headboard separates the sleeping area from a spacious, bright bathroom.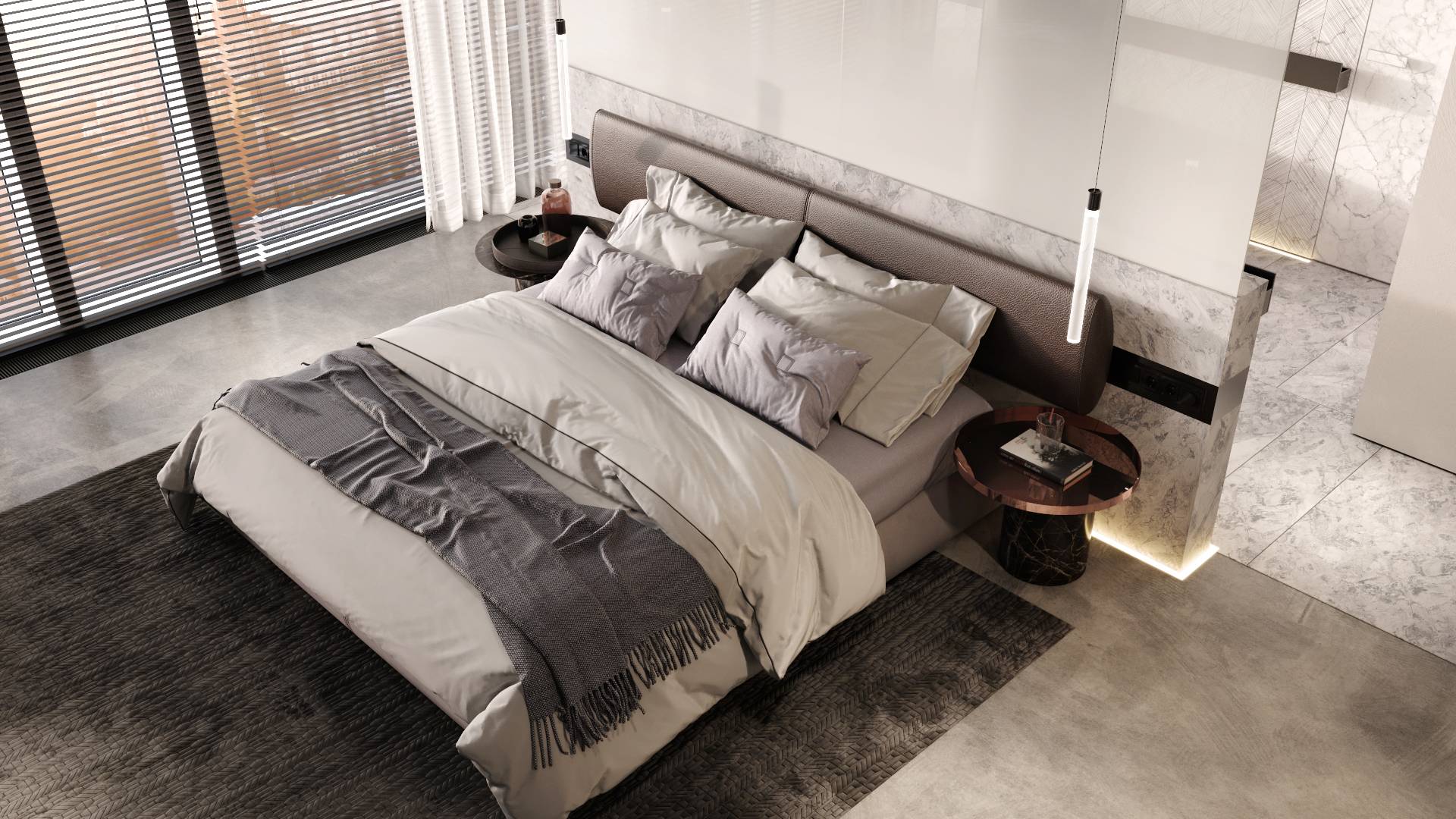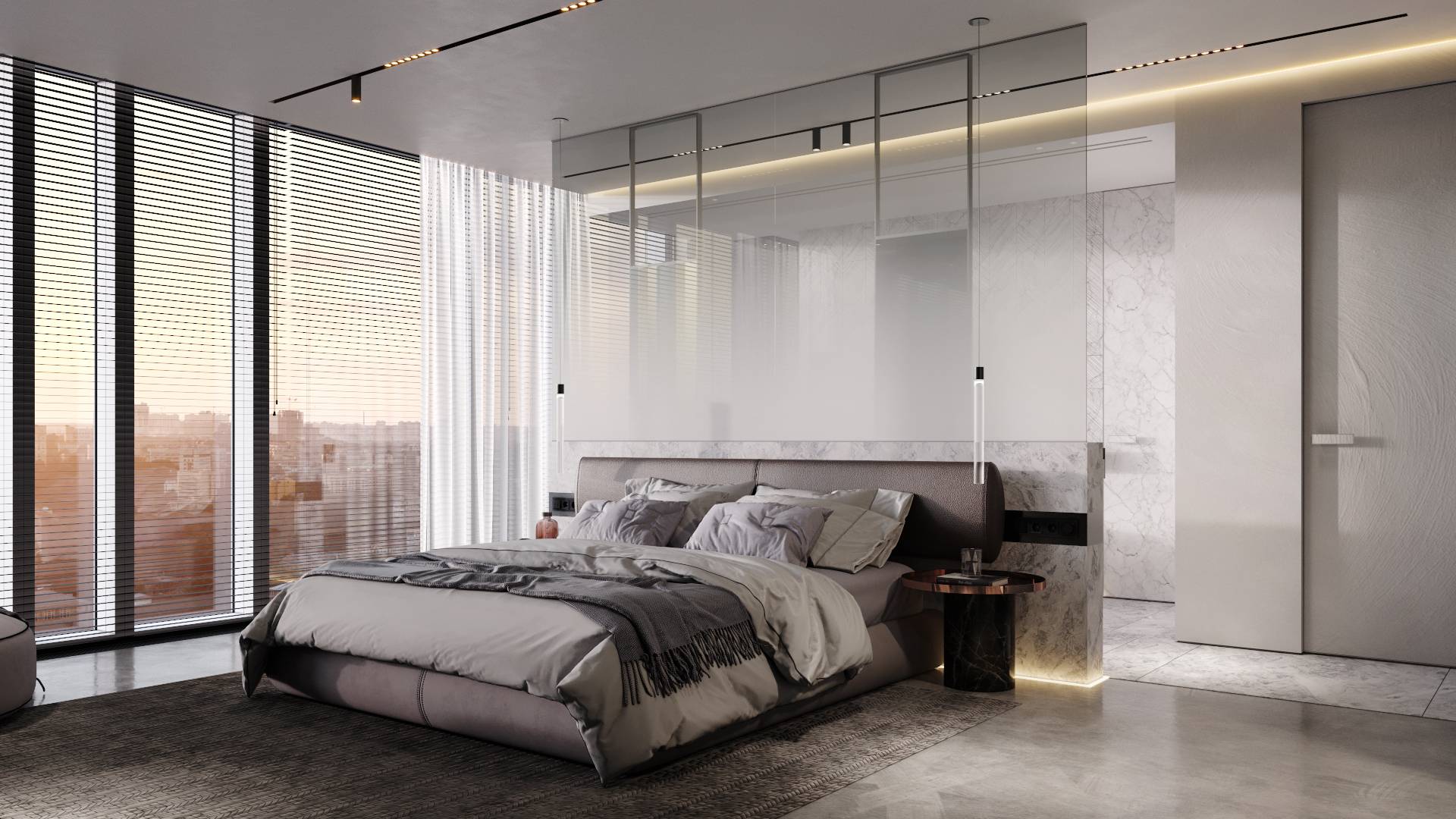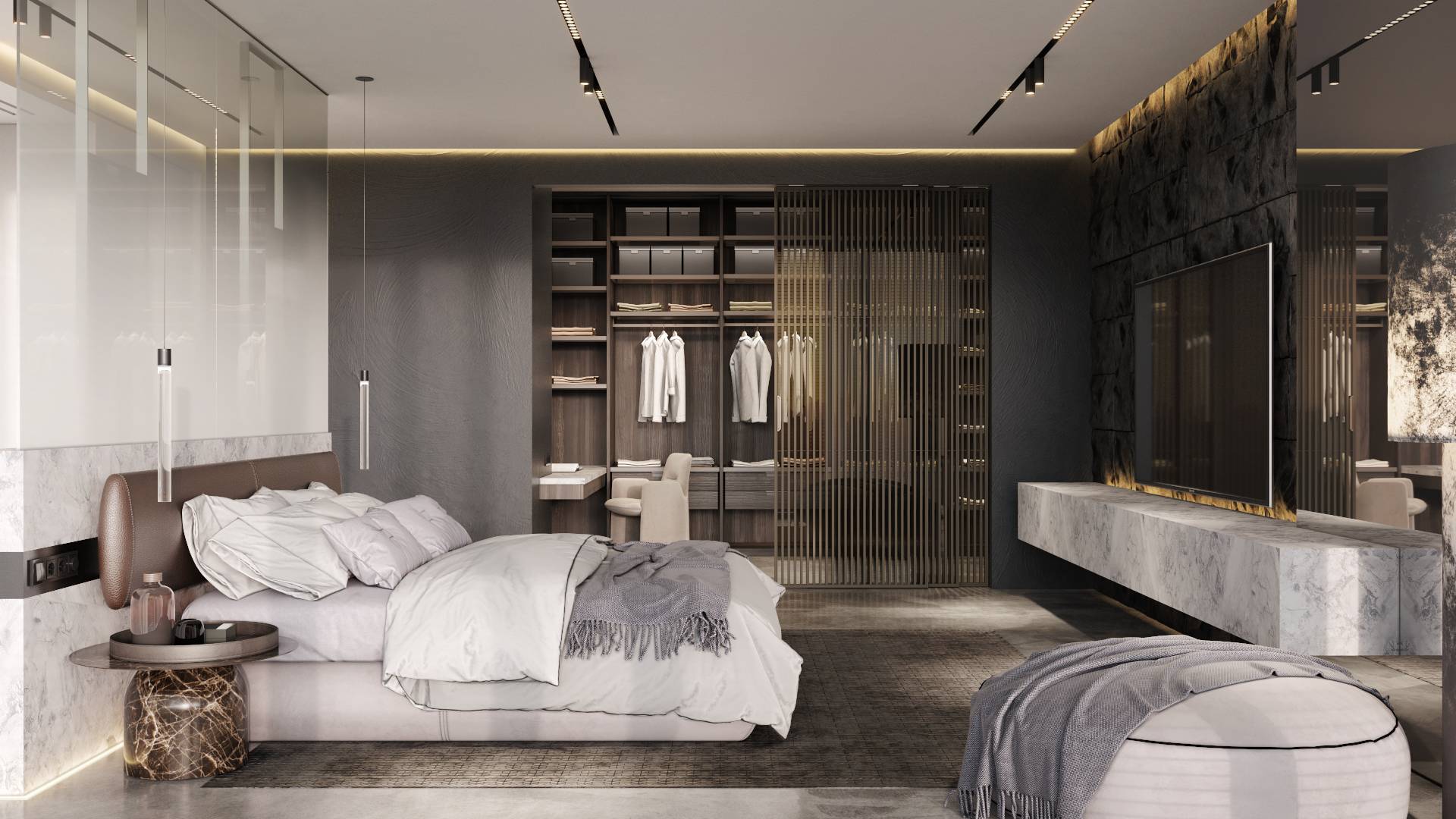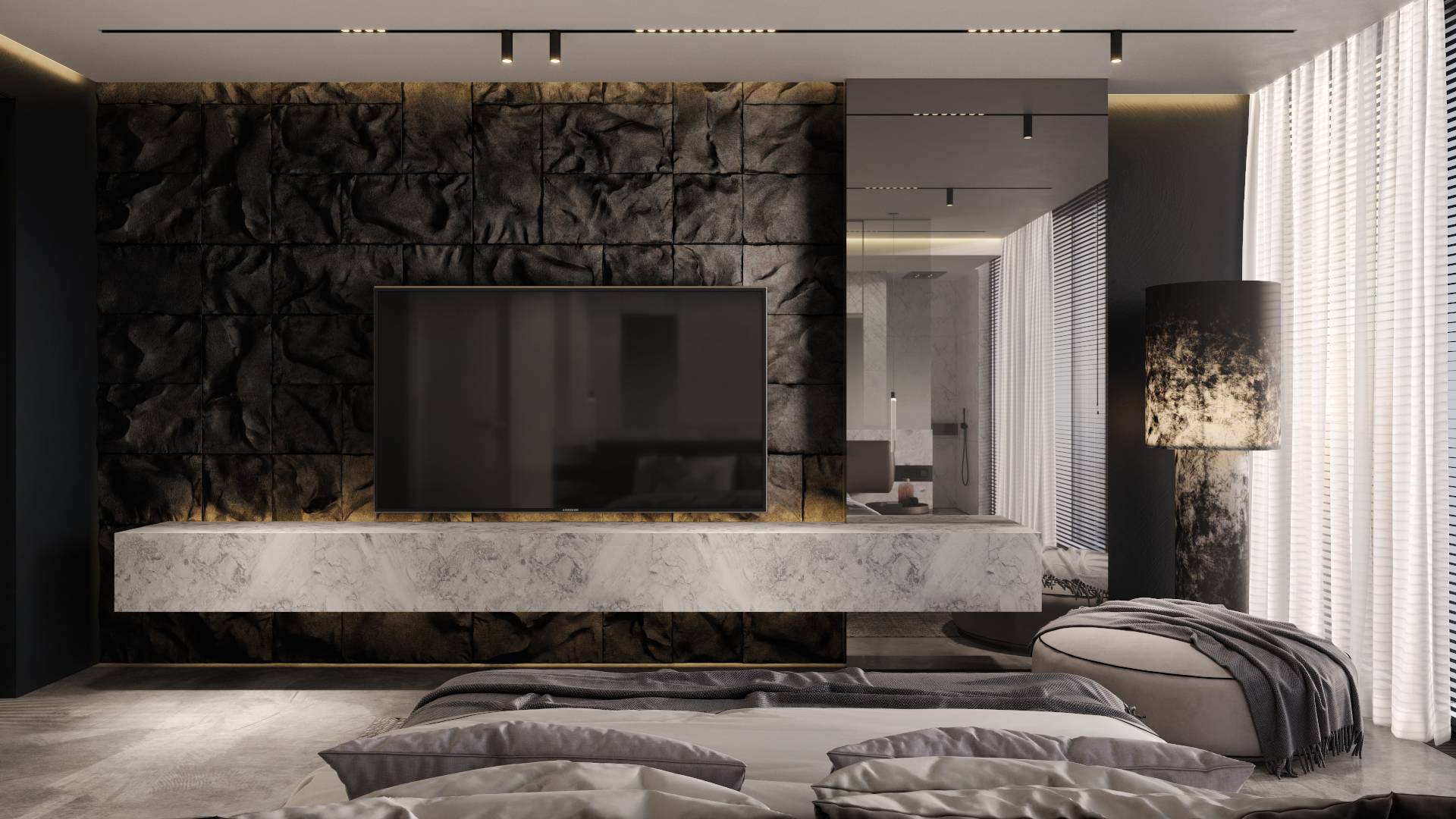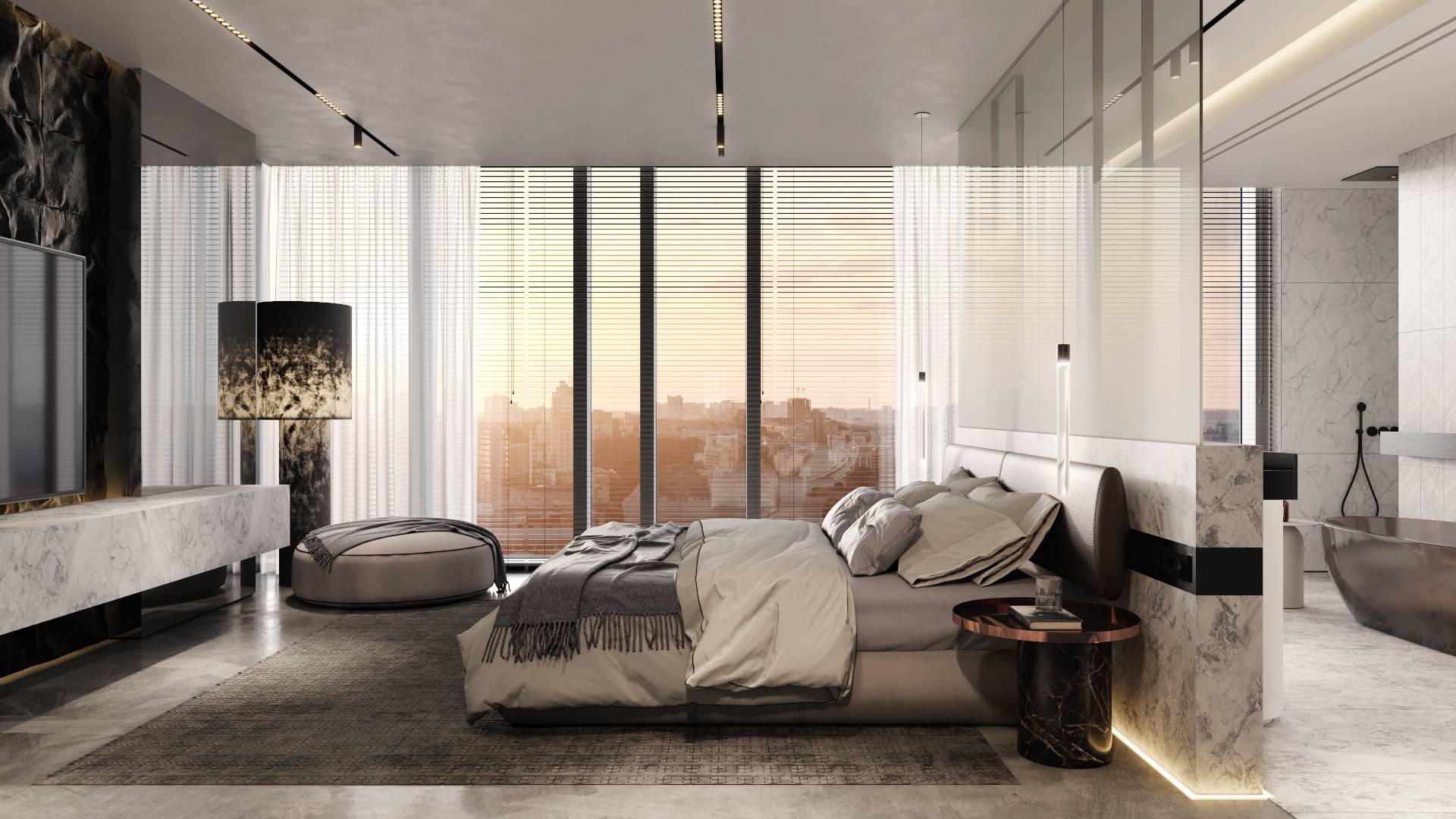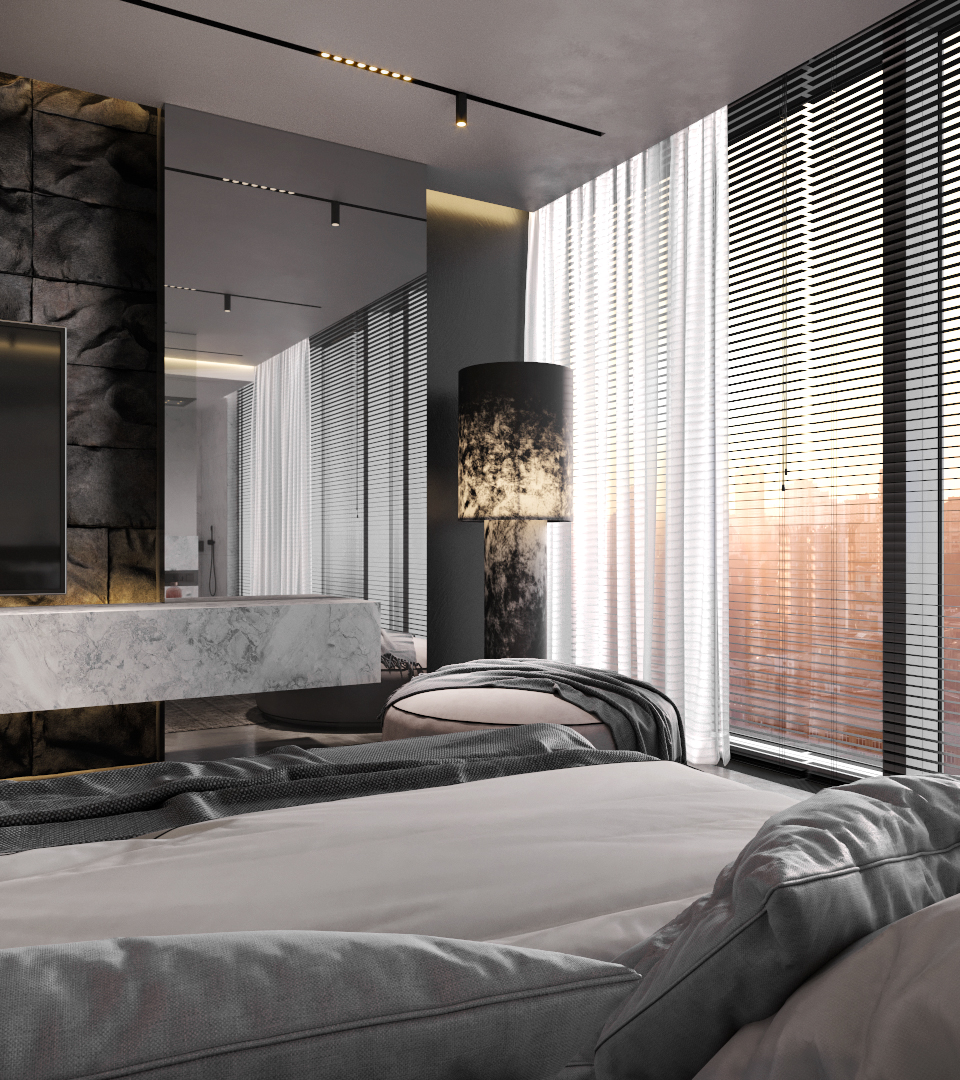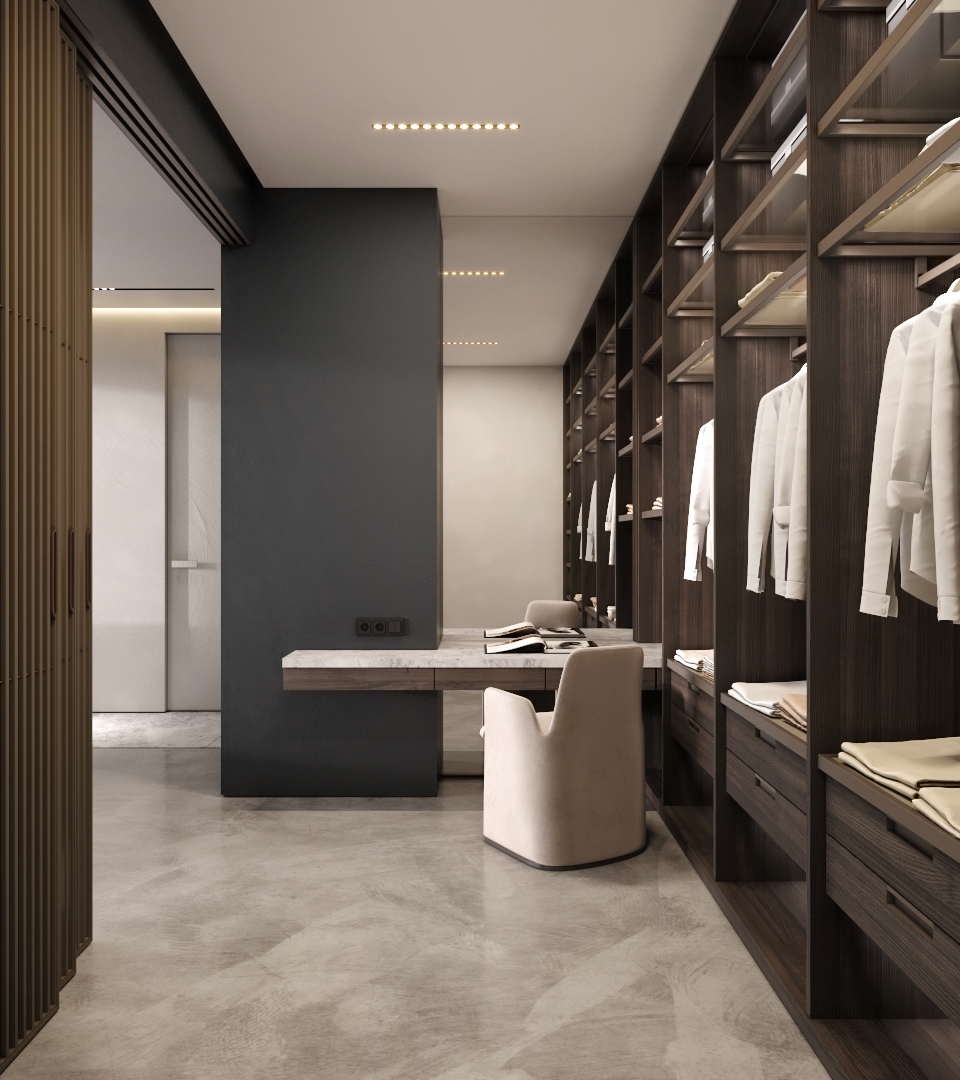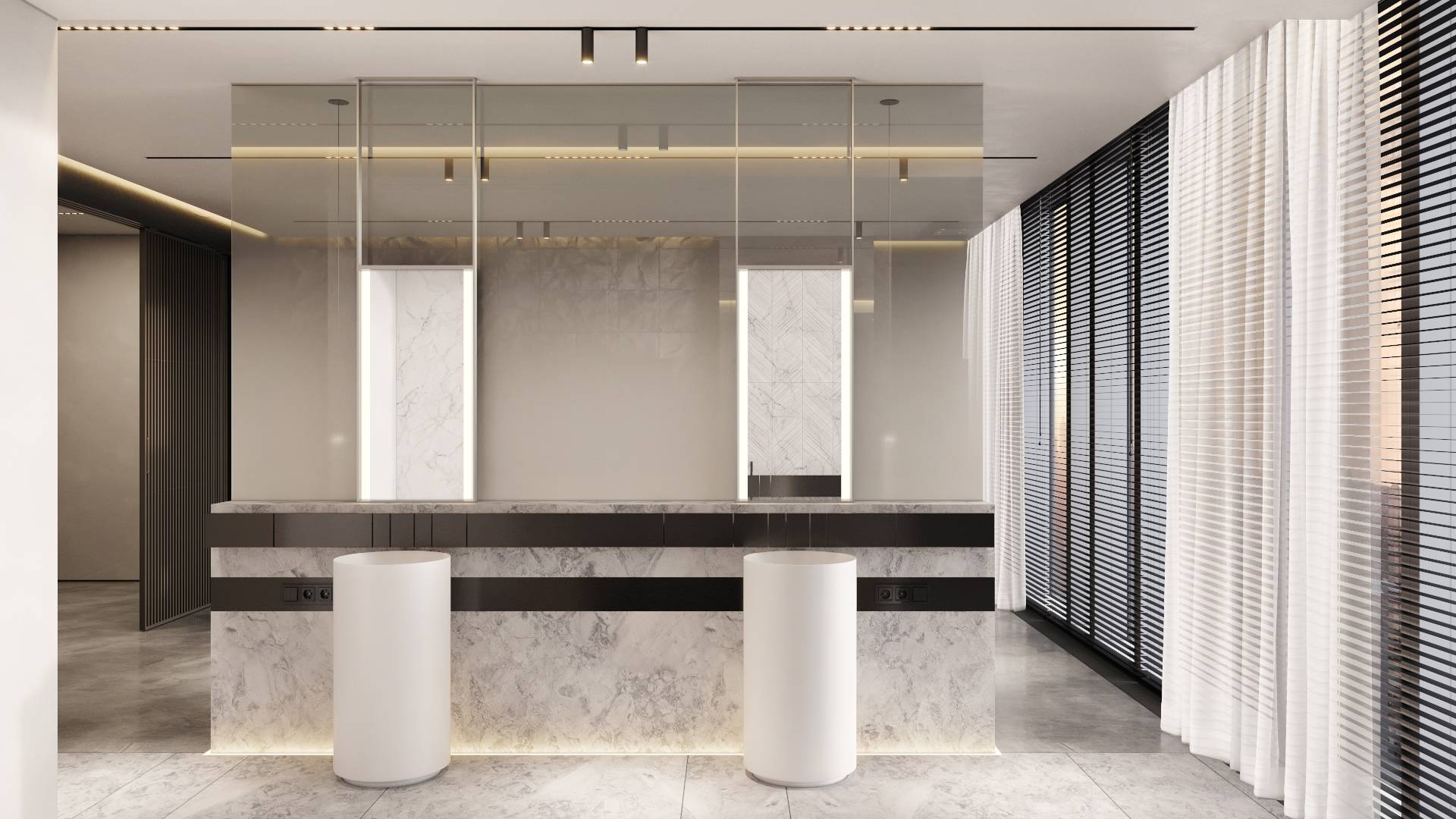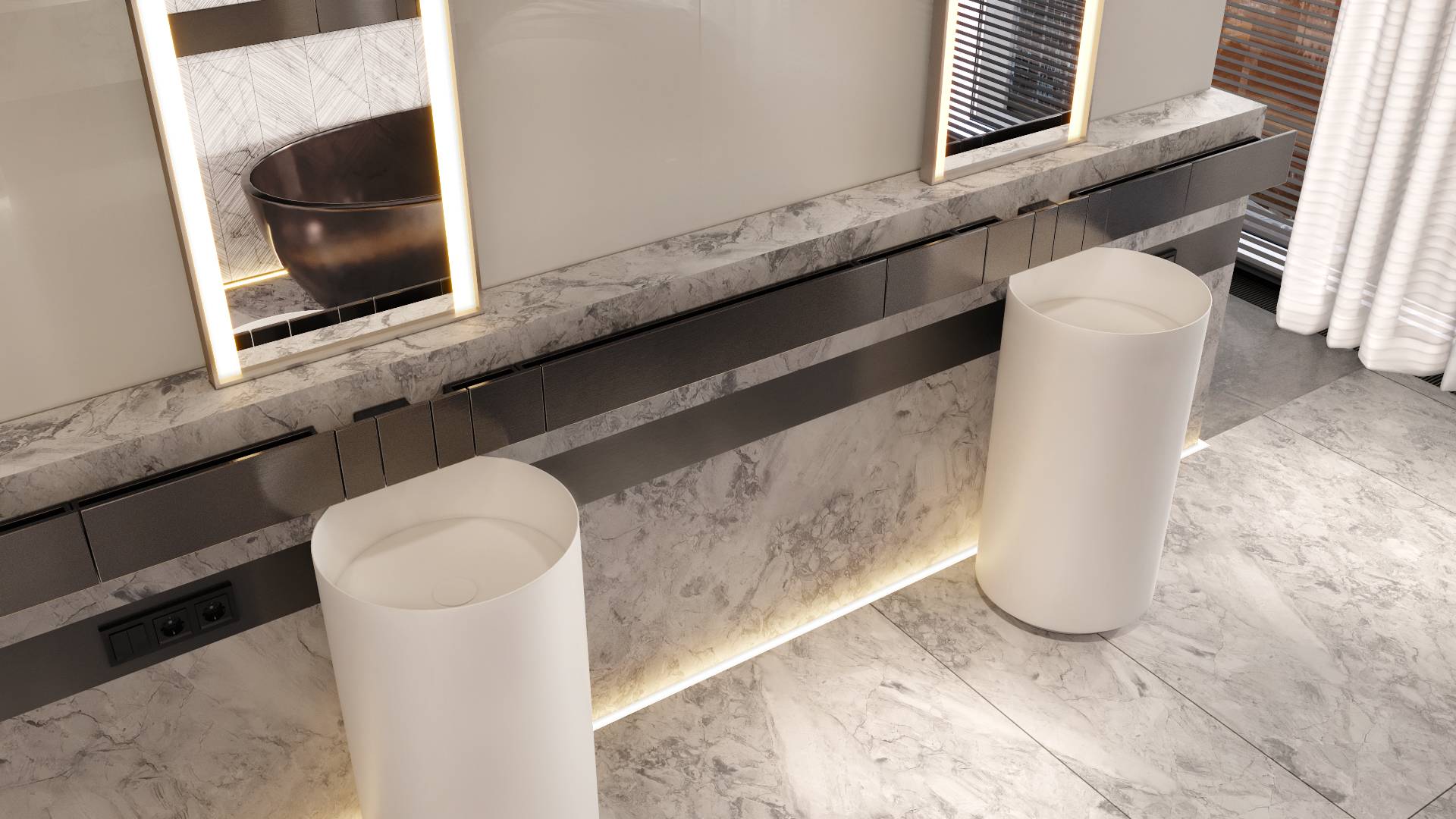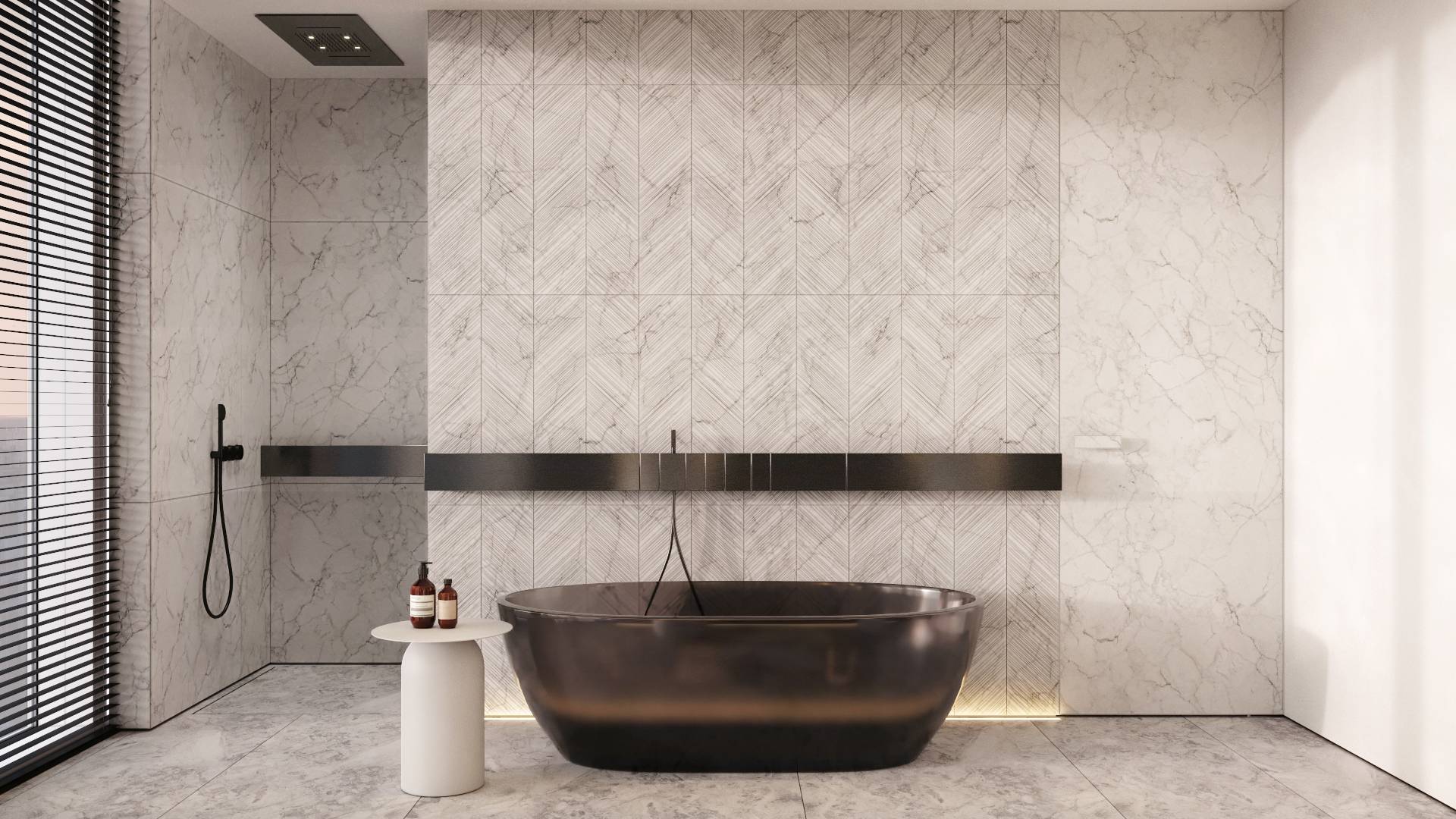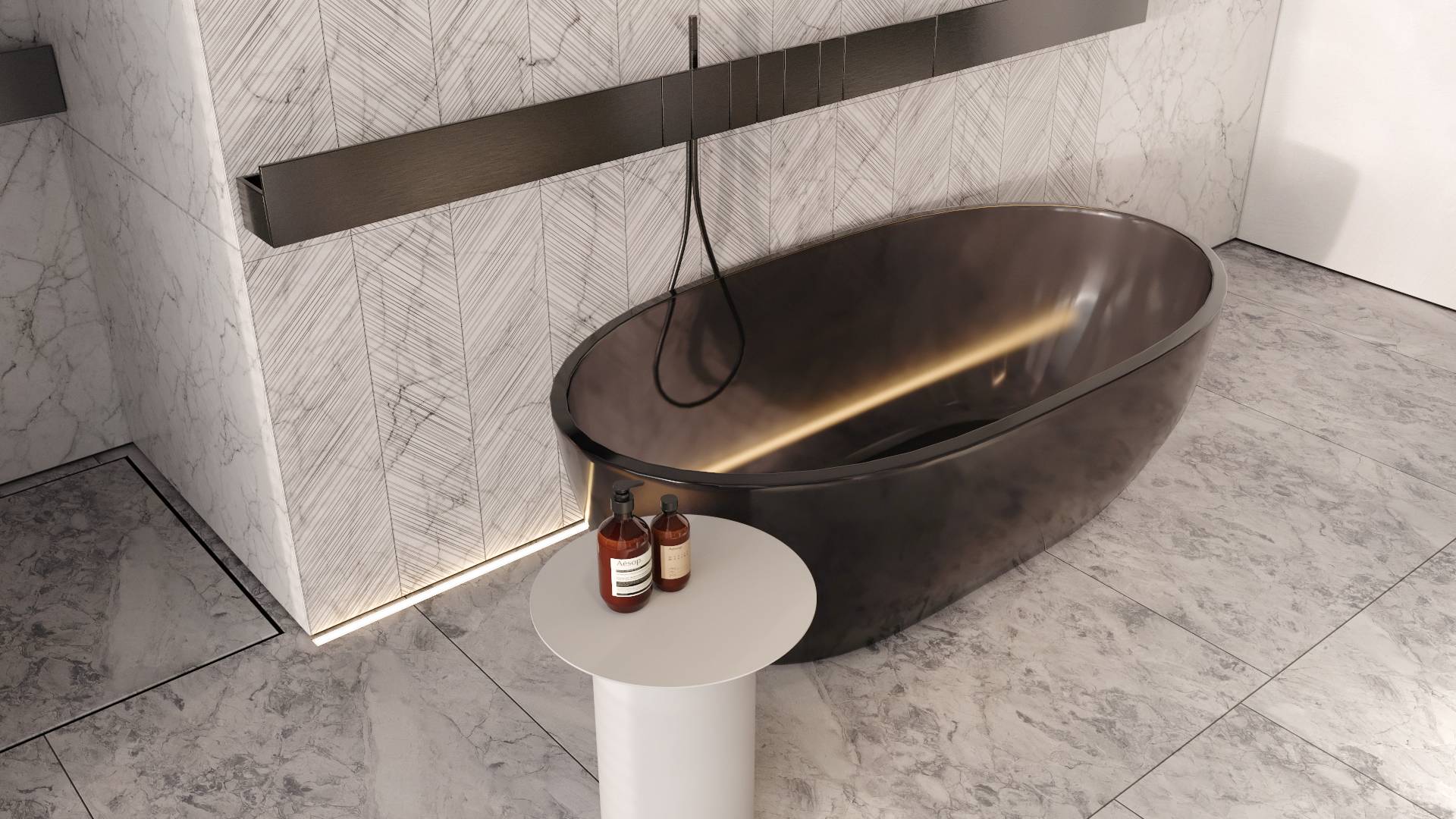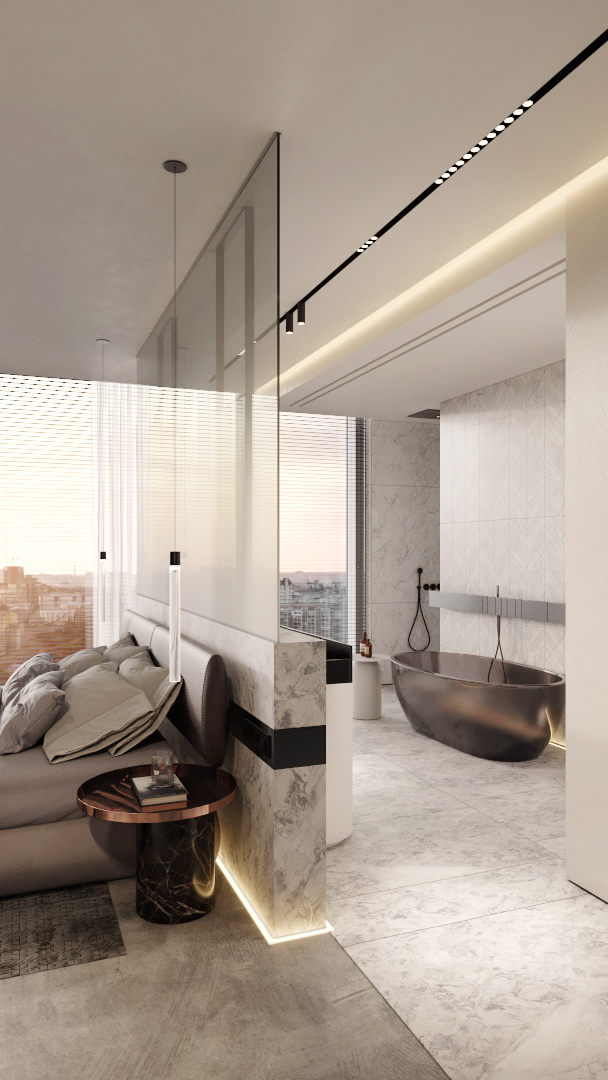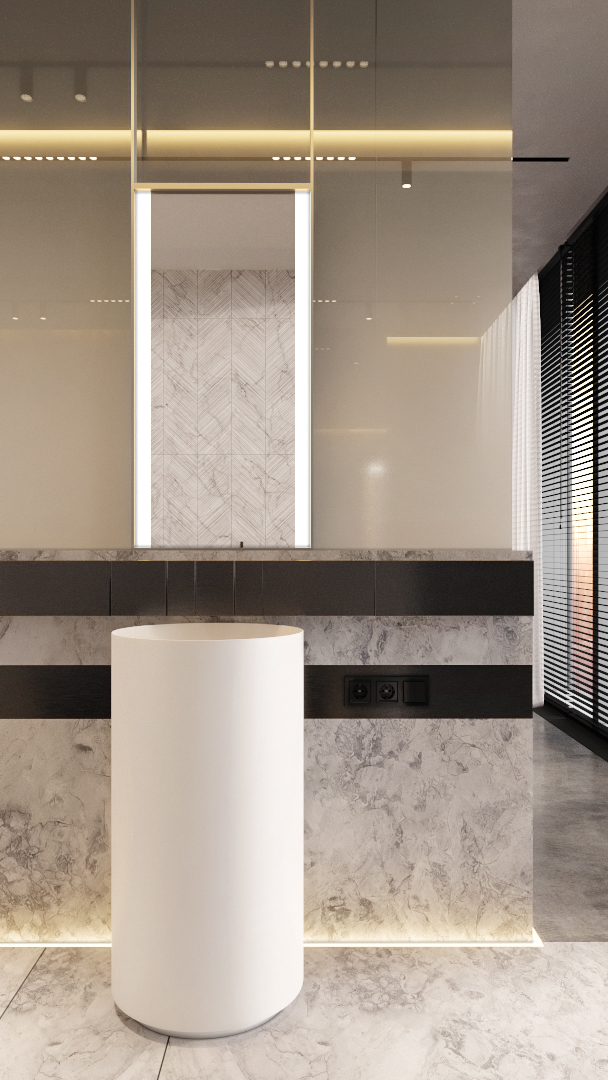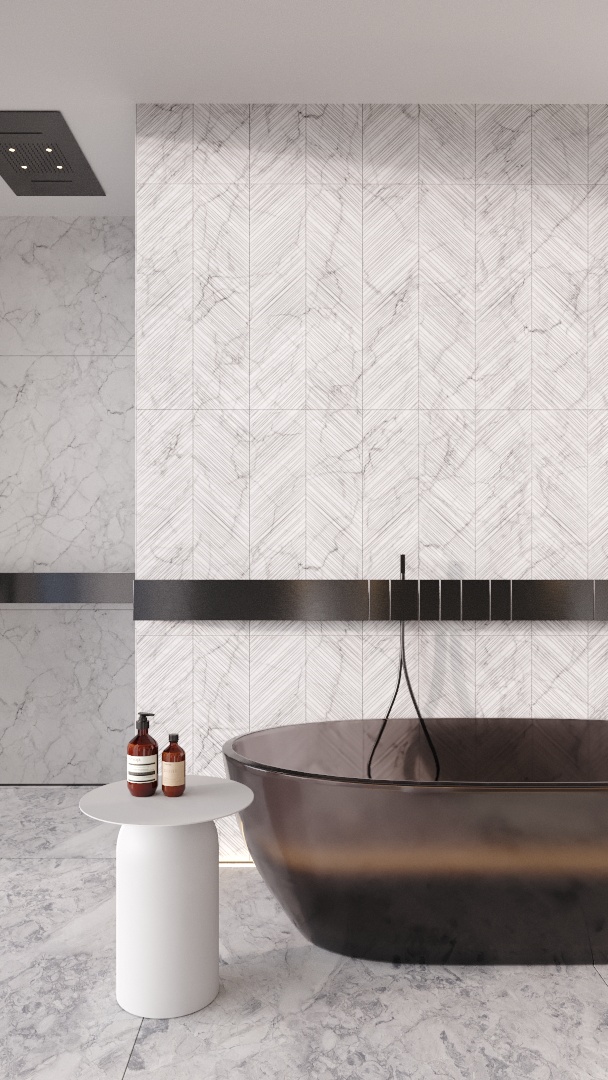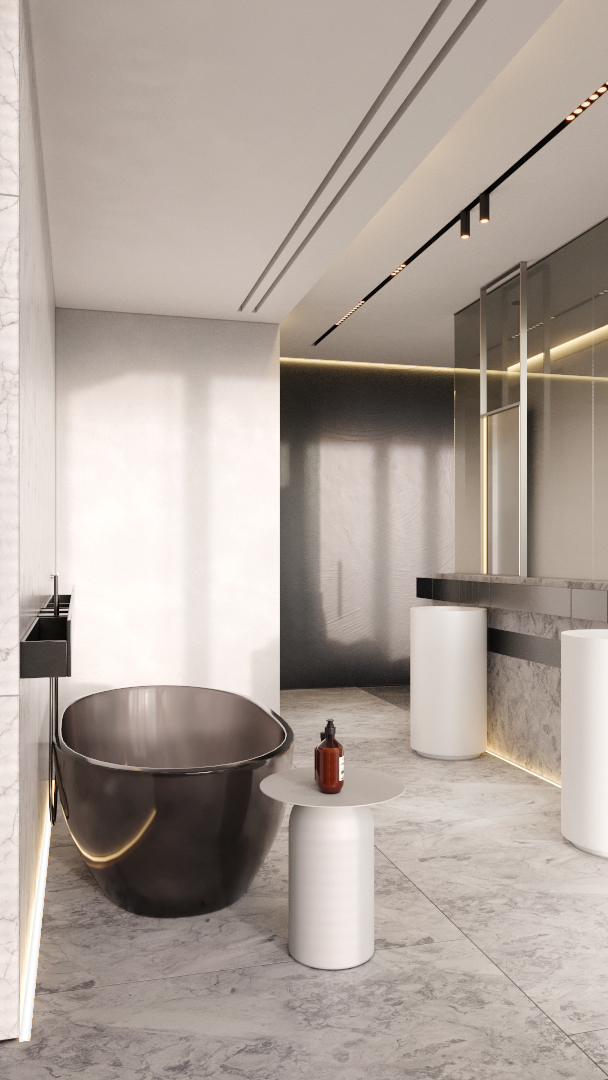 LAYOUT SOLUTION

---