IQ
-109-CH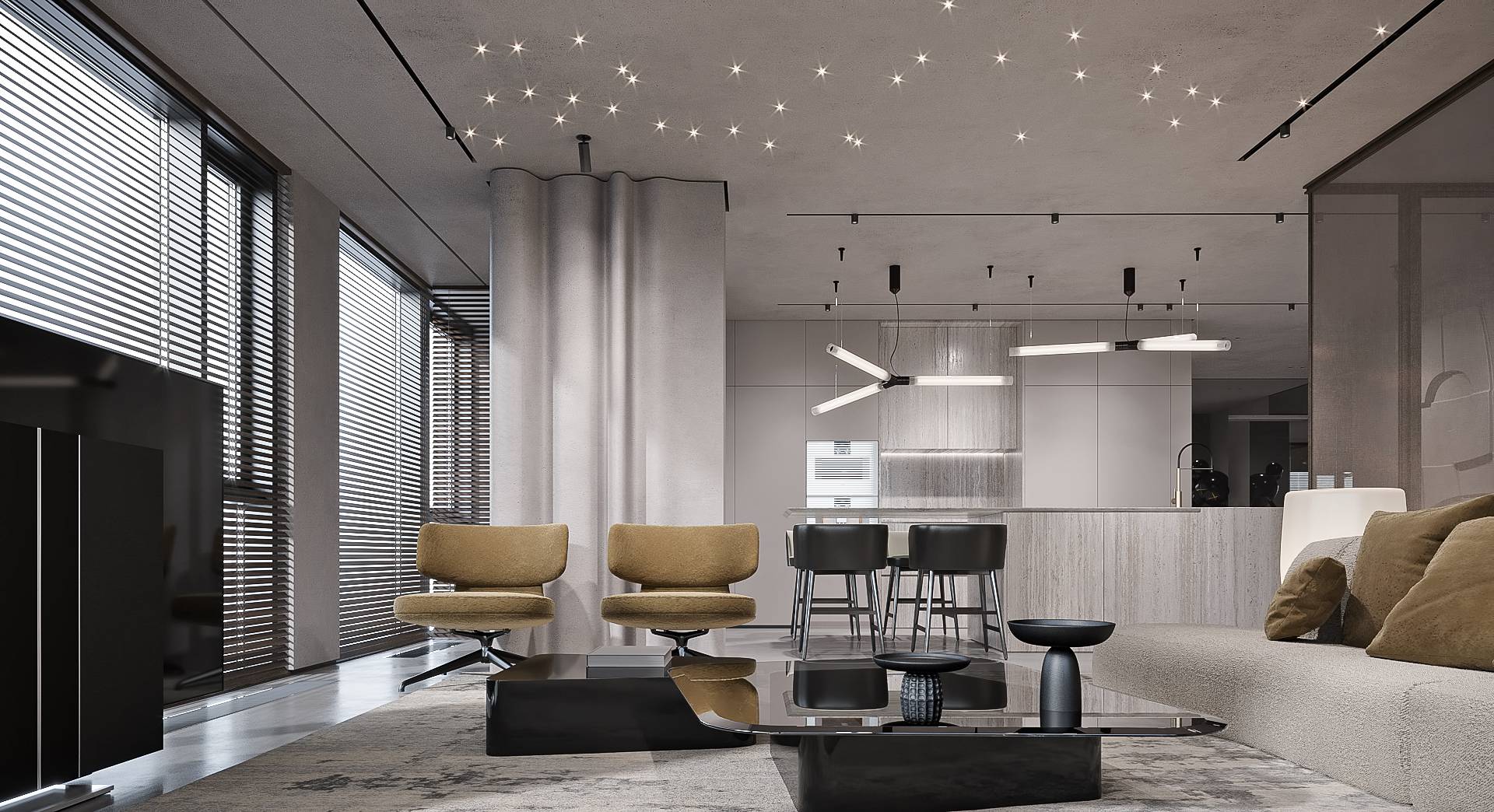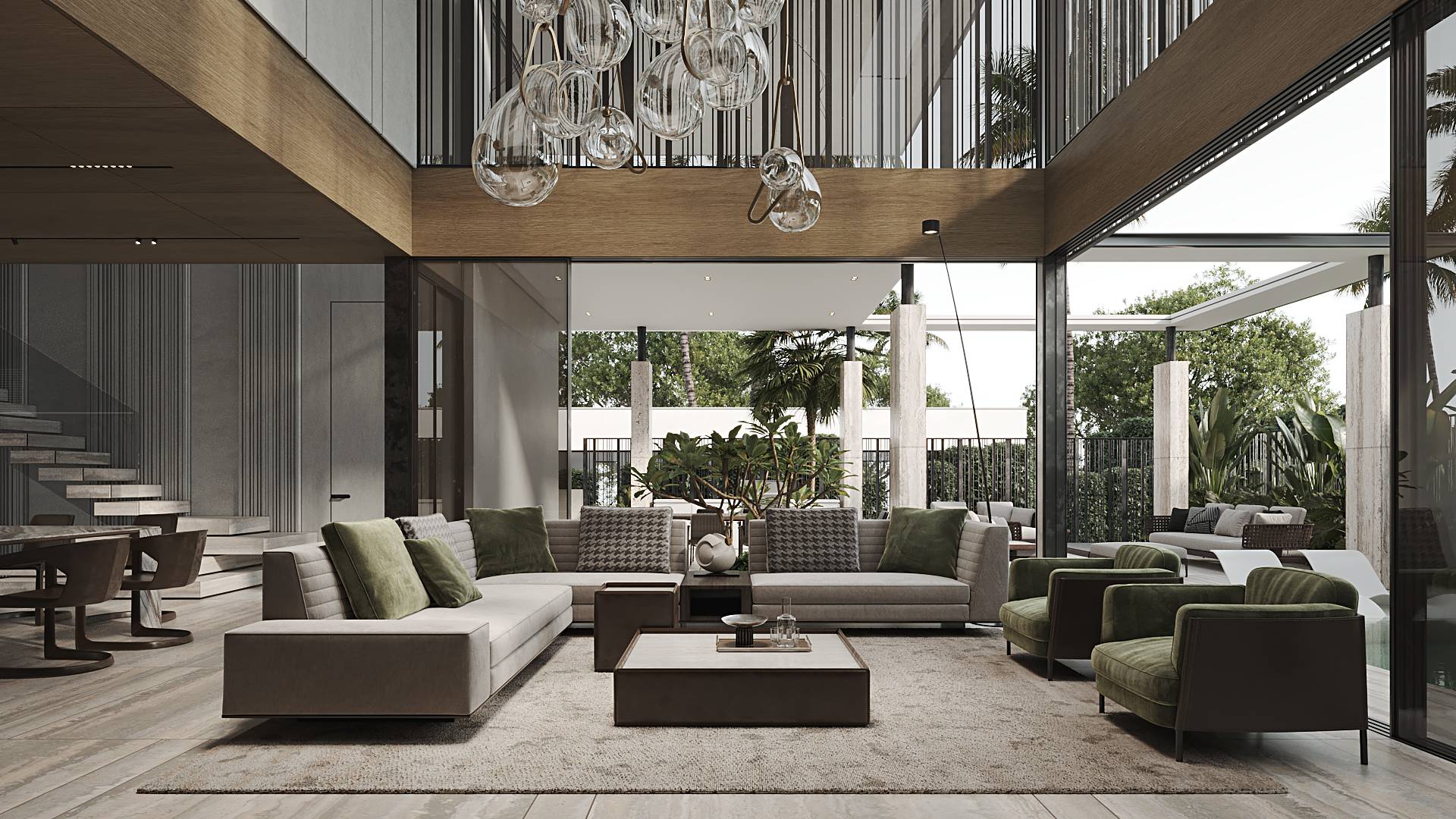 ---
Colors are not the only way to make the interior stand out — sometimes, it's all about the right choice of shapes. This approach worked perfectly for an apartment, whose owner, a young businessman, wanted to keep the color palette minimal and the look — rich. And we saw how it could be done in this particular planning.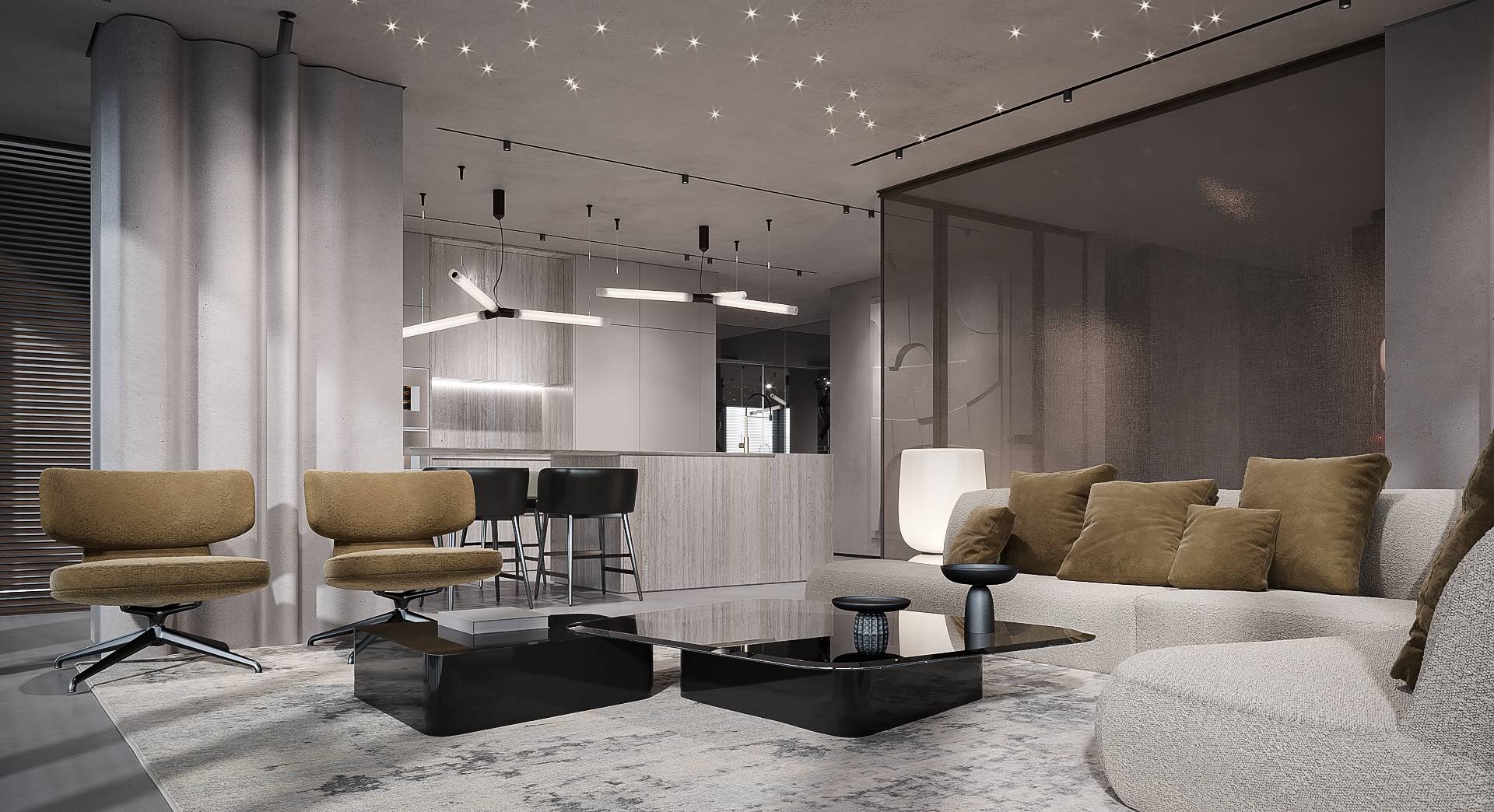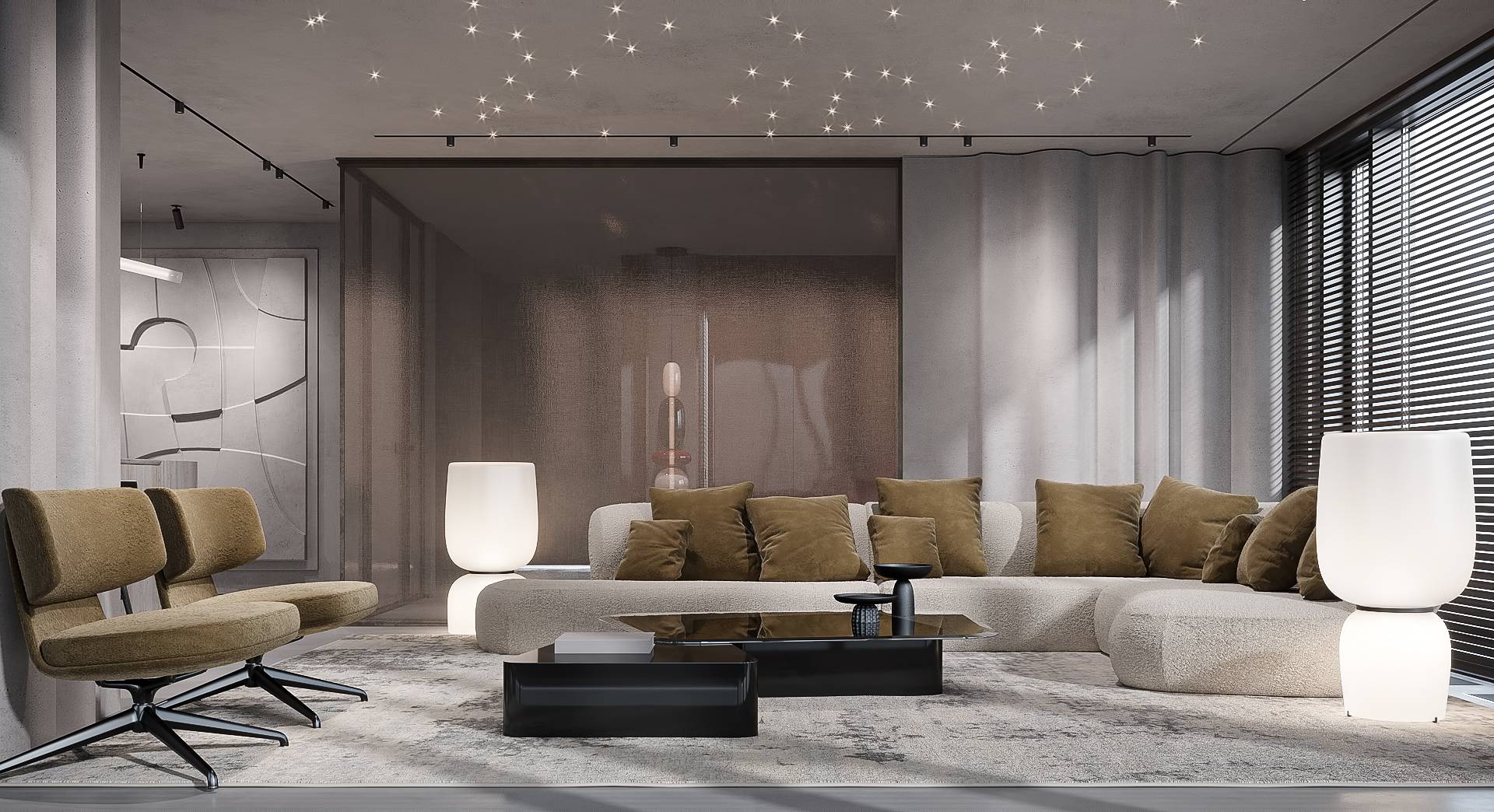 Since the living room and the kitchen have open-space planning, we needed to zone each room to create the feeling of separate areas. We used carpet flooring to ground the Monteli furniture and mark the center of the living room. Because the space had panoramic windows, we opted for low-profile furniture to preserve the volume and used blinds instead of curtains so our client could create a favorable atmosphere for a movie time.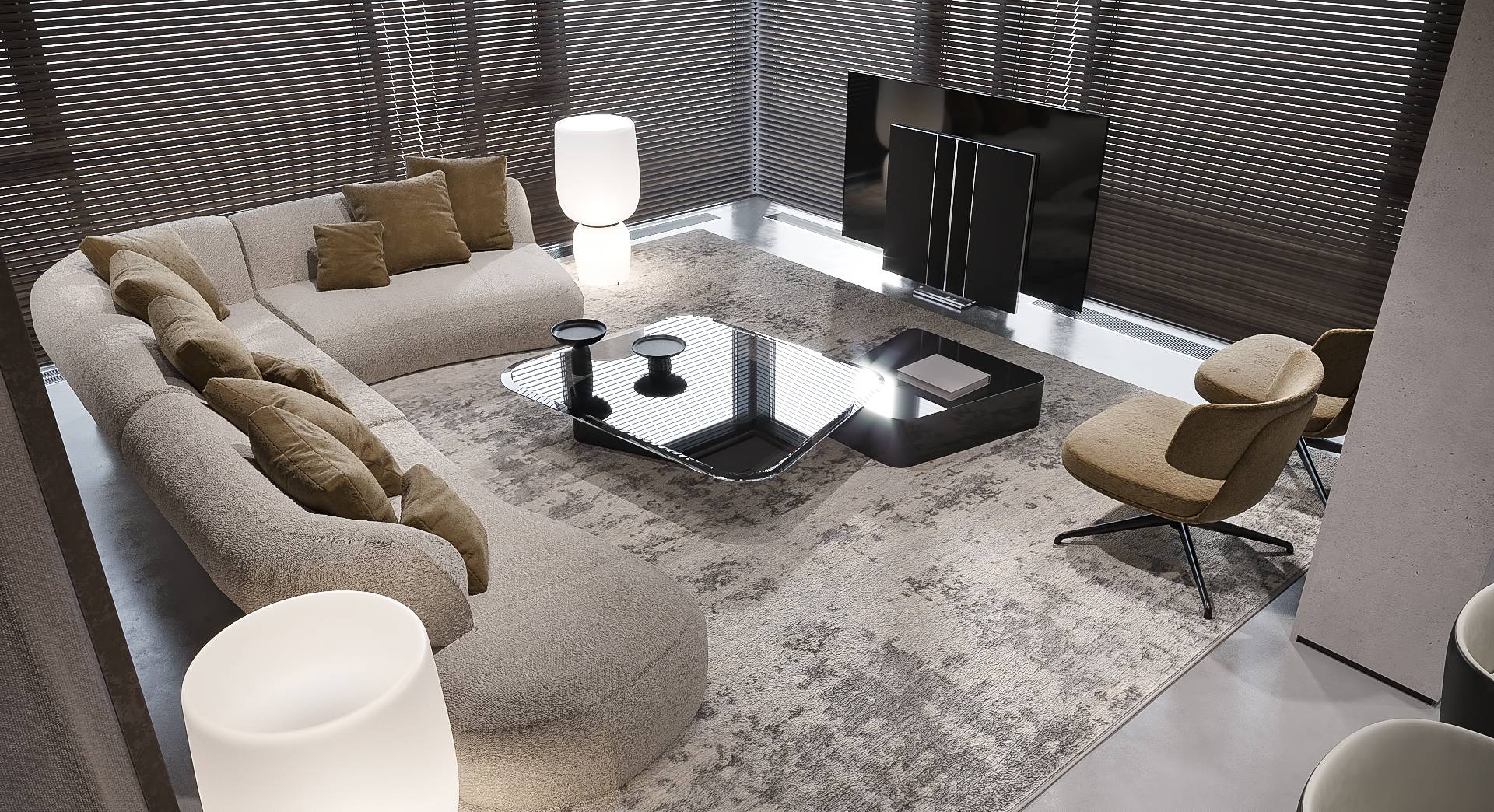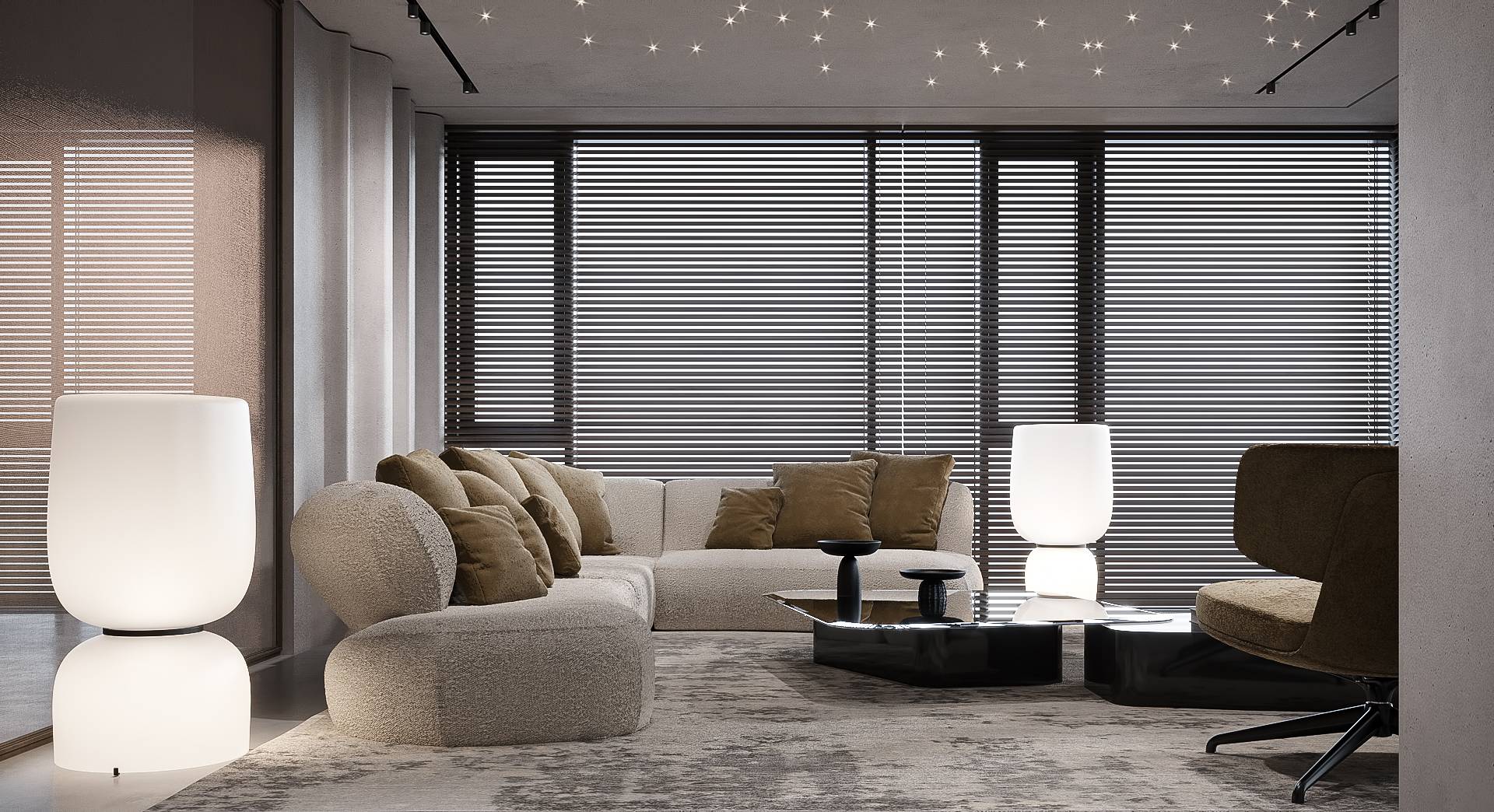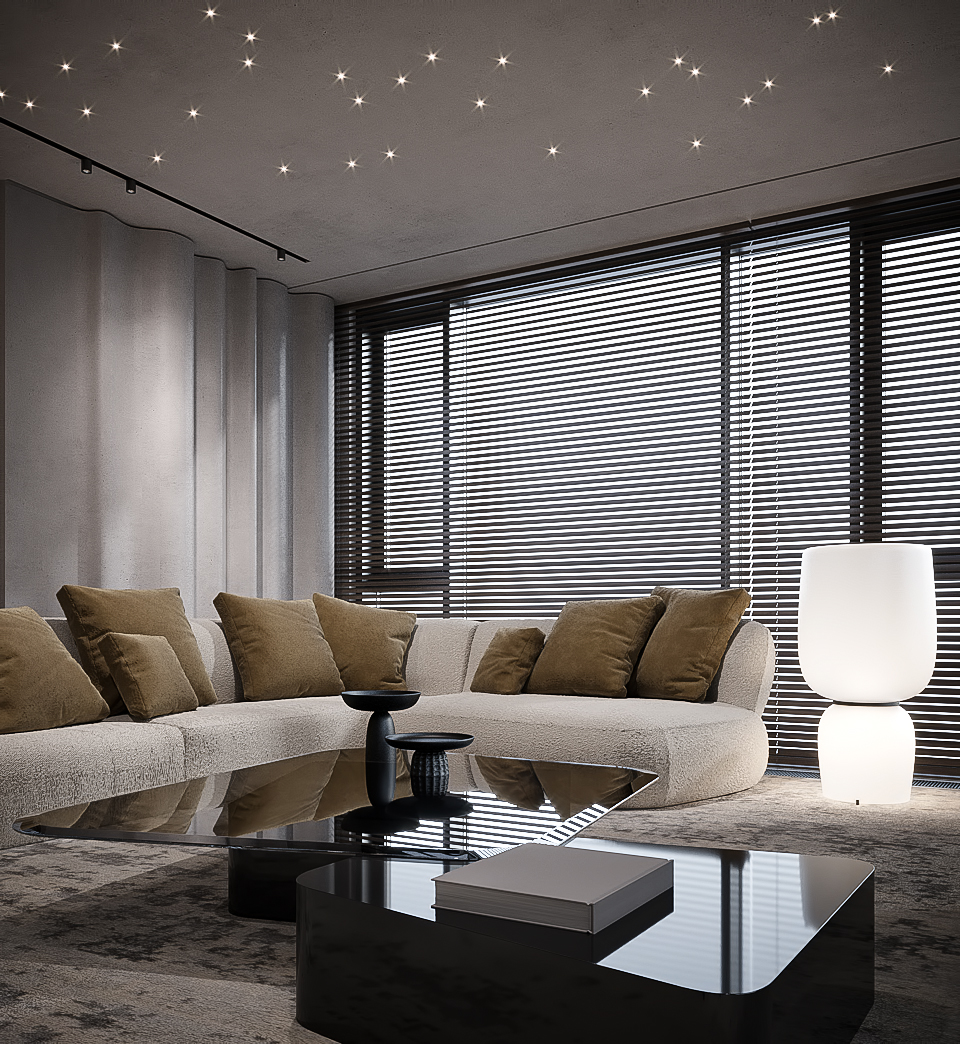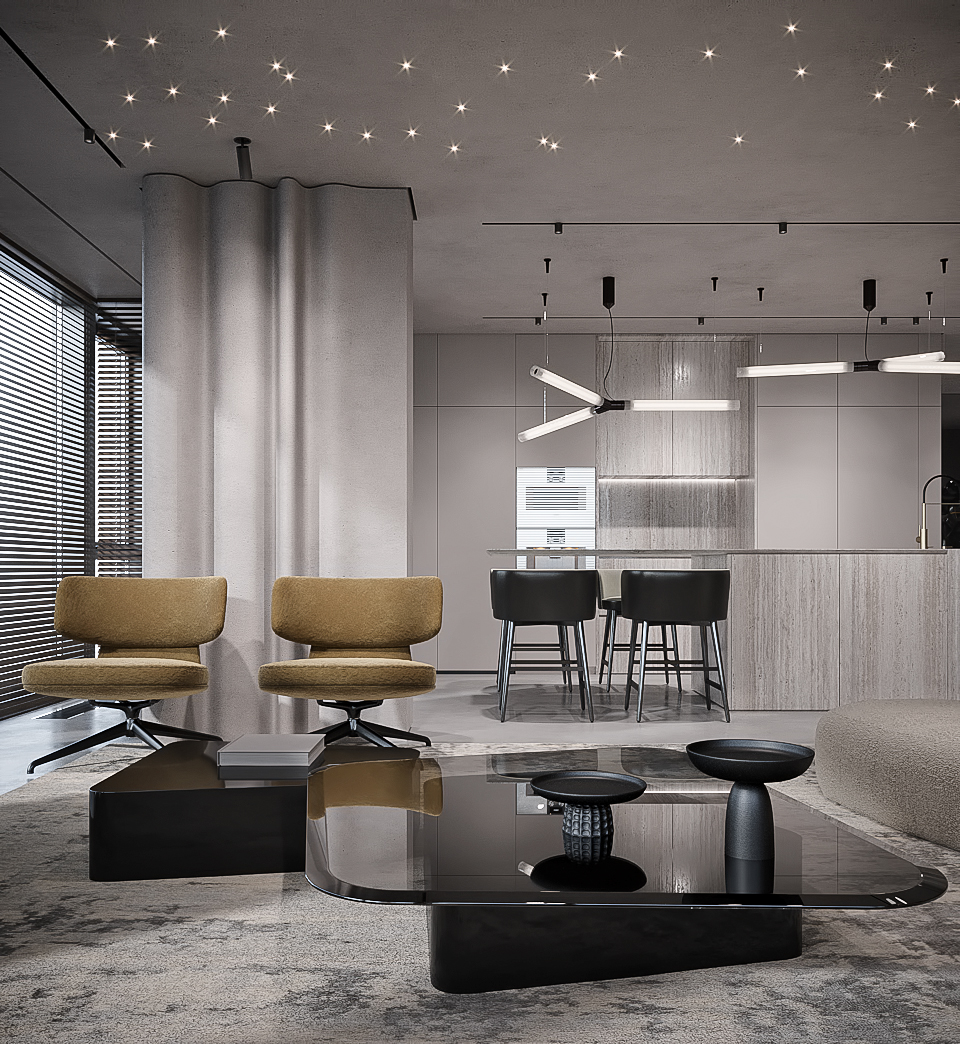 This kitchen may look reserved and laconic, but it has everything needed to turn into a full-fledged restaurant cooking station when the chef's mode is on. The fridge and dishwasher are built in the cabinetry, which helped us maintain the minimal design without sacrificing the performance. We chose two types of cover for the storage spaces, as their different textures and surfaces made an appealing visual effect.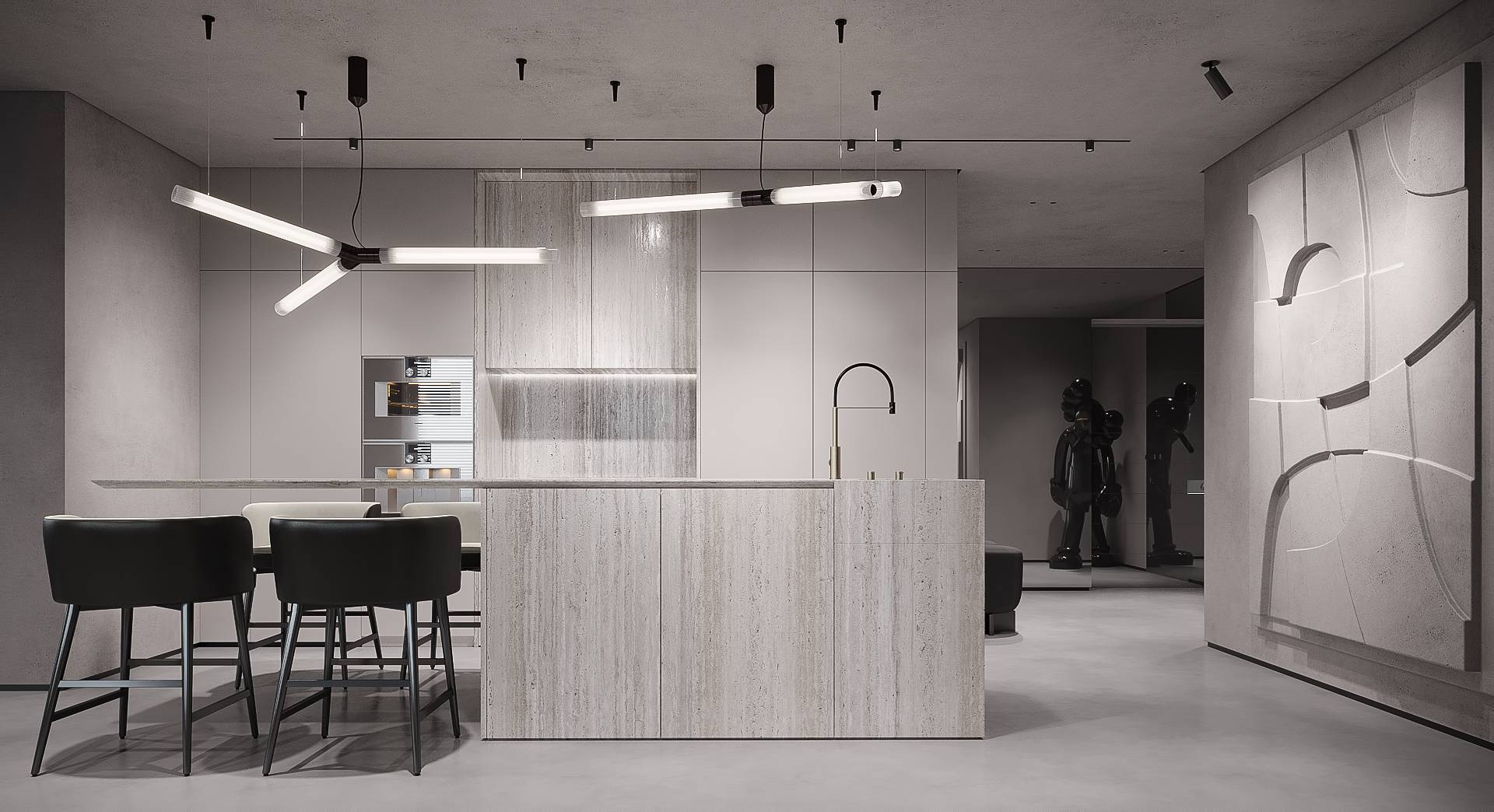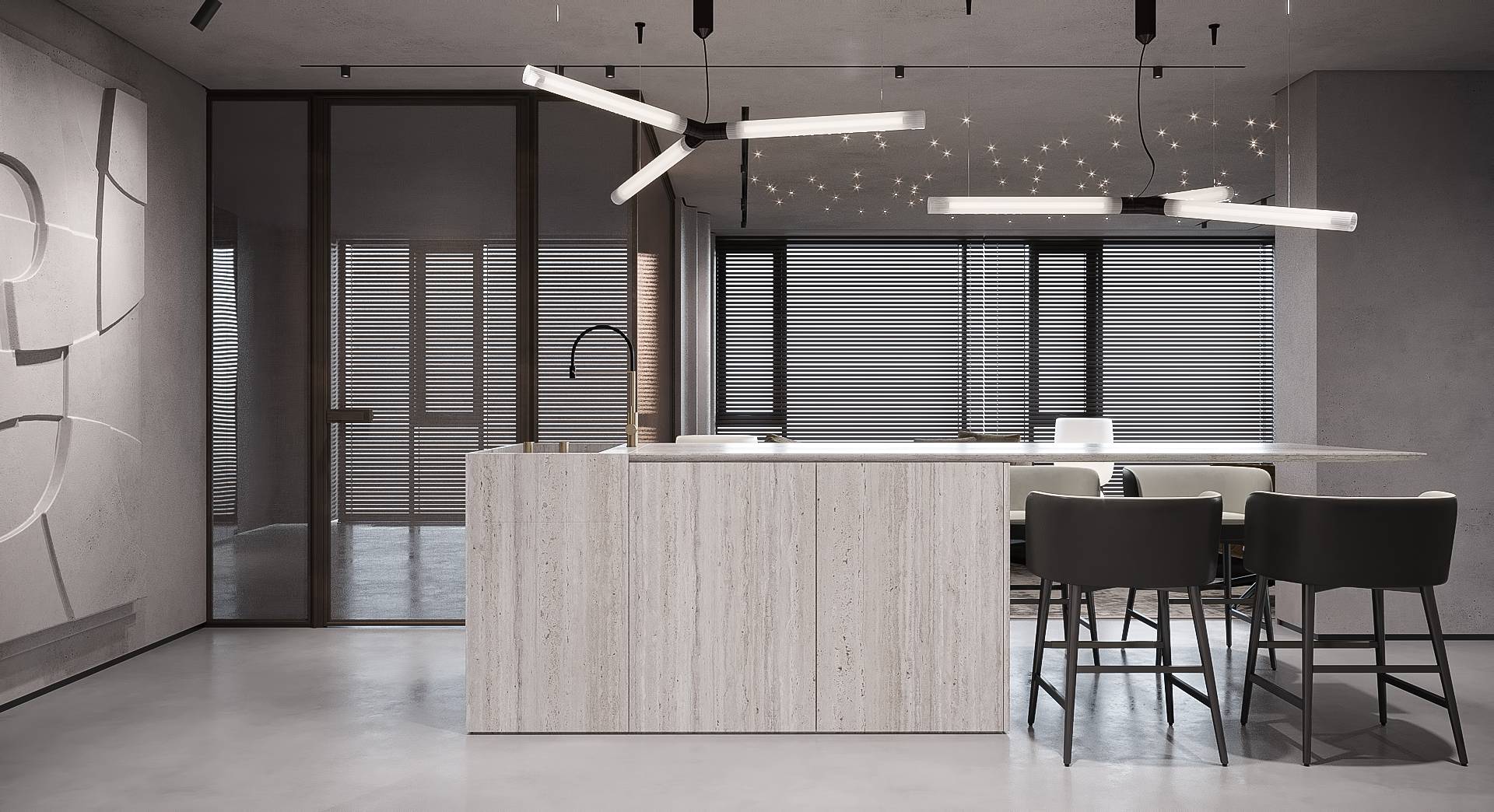 A standalone island is a multifunctional element of the space. It's a dining table, working space, washing area, and storage. We decided to accent it with Y-shaped Baxter lights and chairs in black upholstering.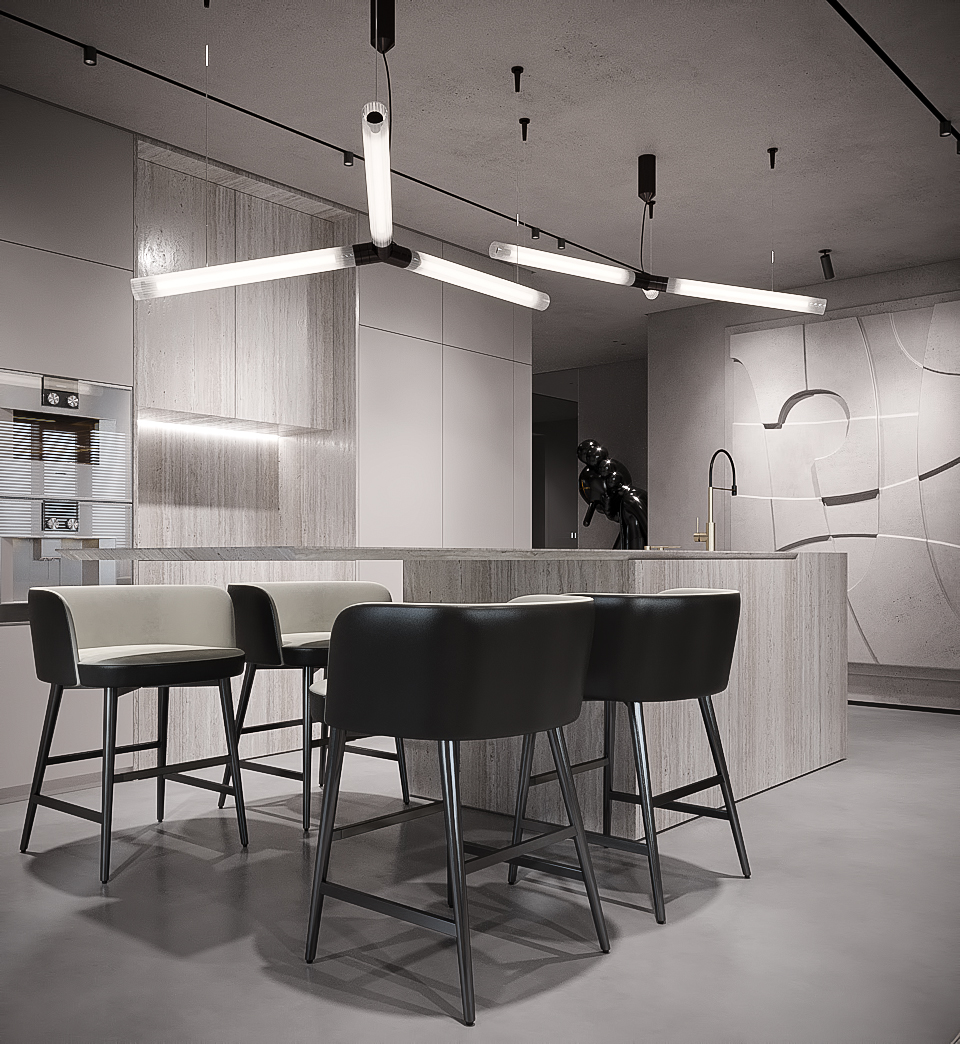 One of the client's requests was to keep the corridor and the entrance group as spacious as possible. But it wouldn't be us if we didn't make it bigger visually by using dark toned-glass panels.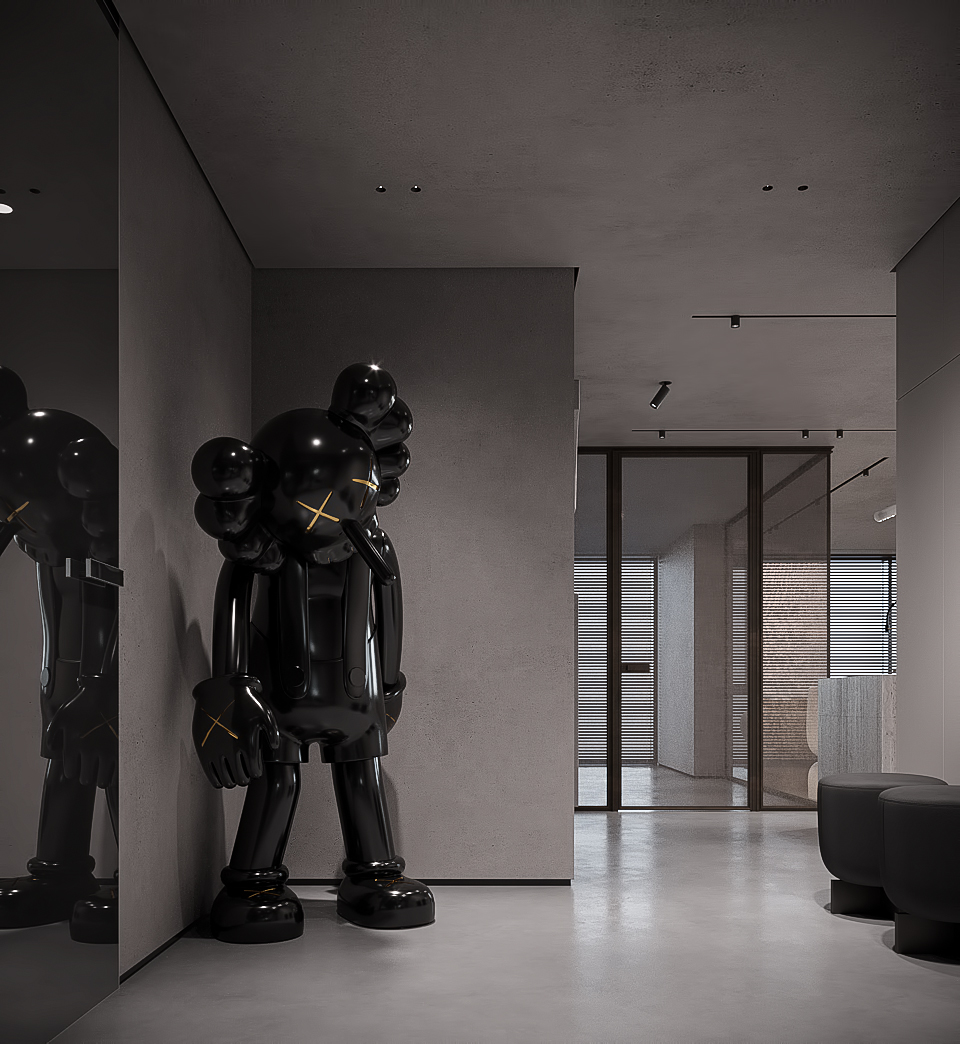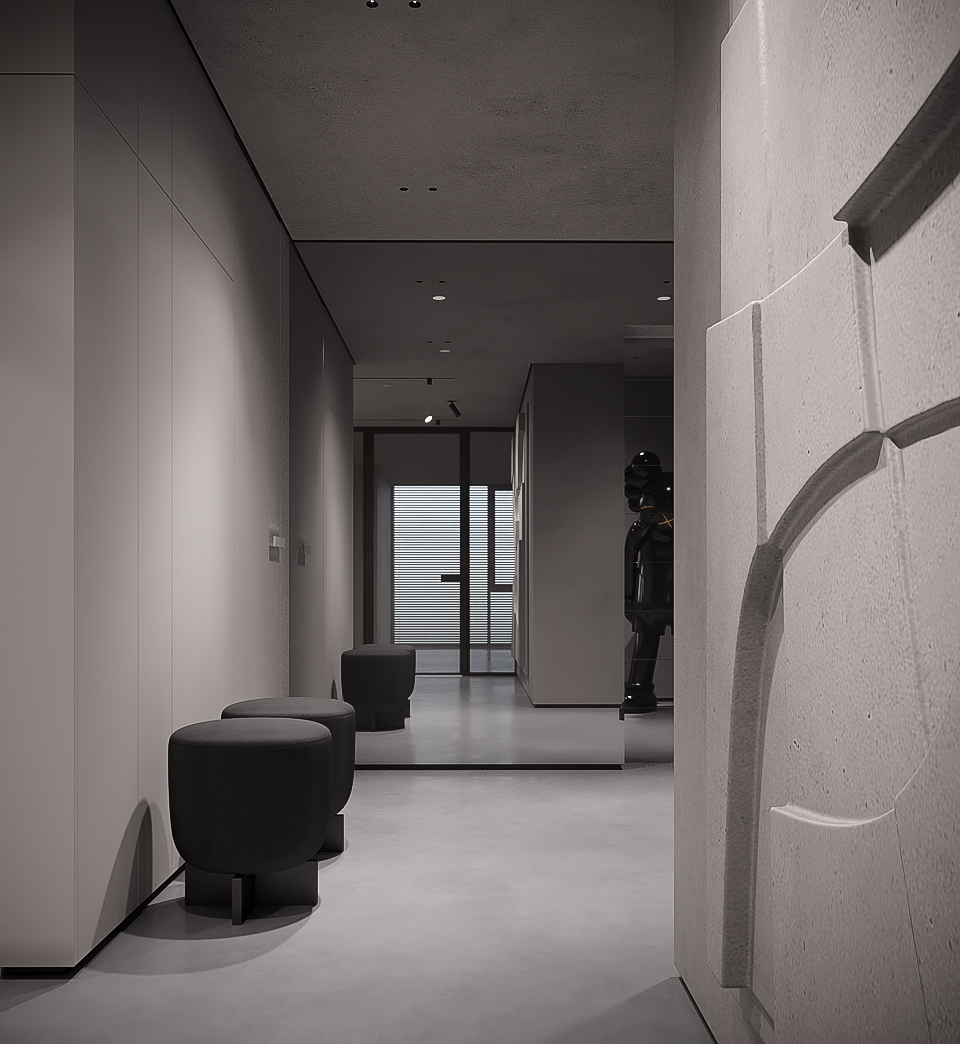 The guest bathroom is essential if you're planning on inviting people over. And it also can be a place to hide a washing machine or have additional storage. That's exactly what you find in this half-bath.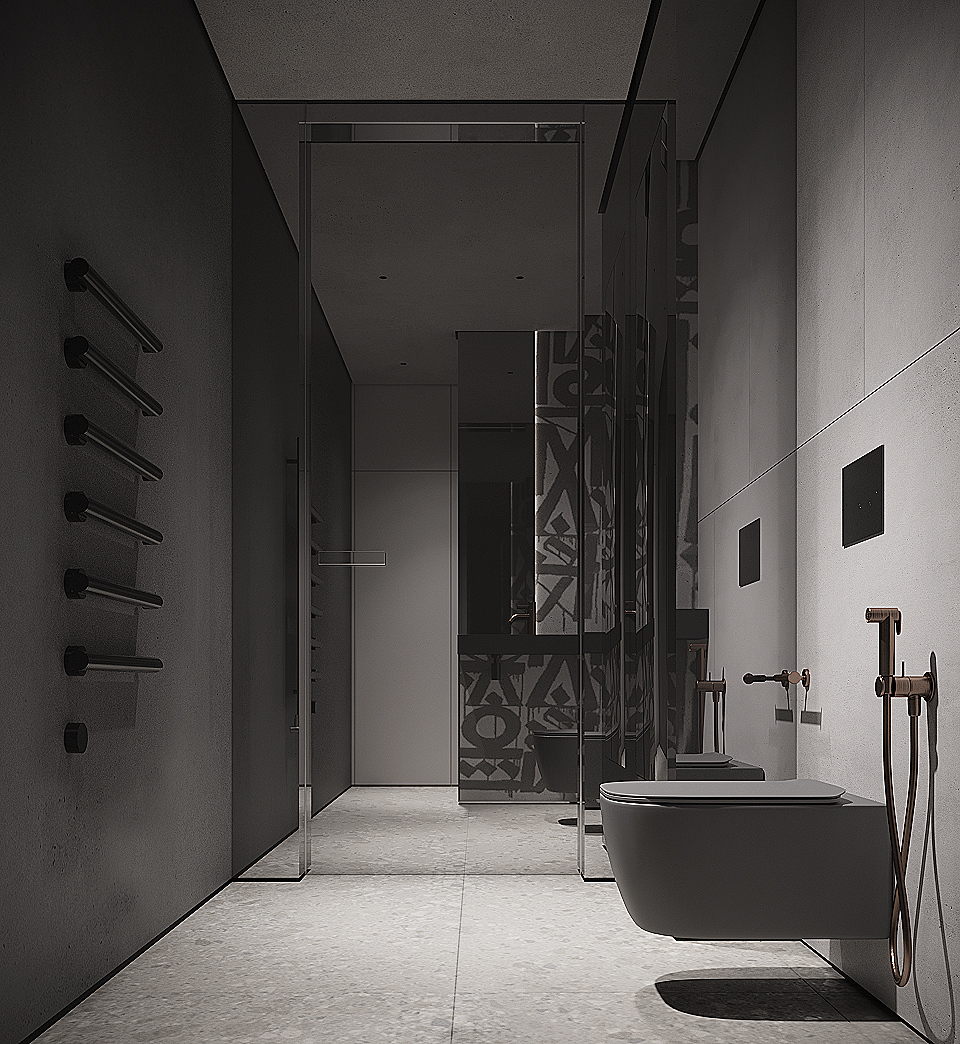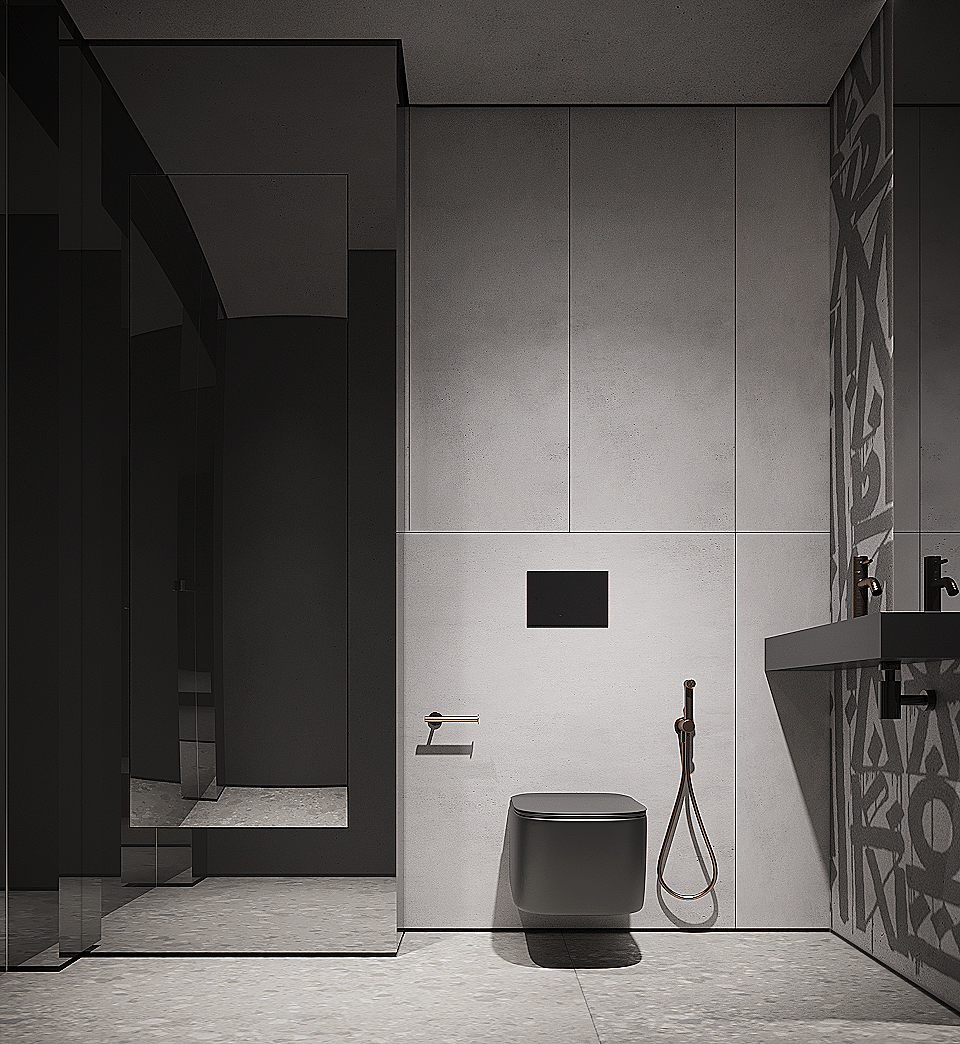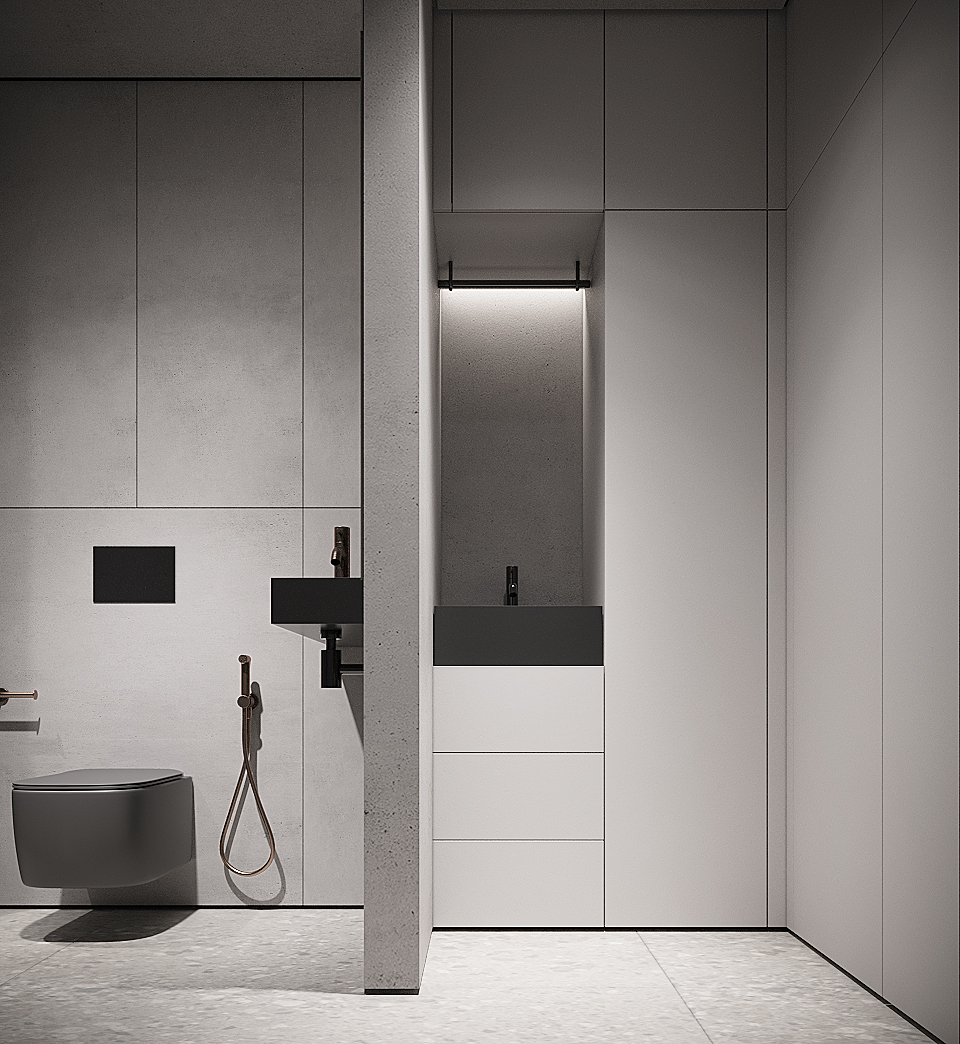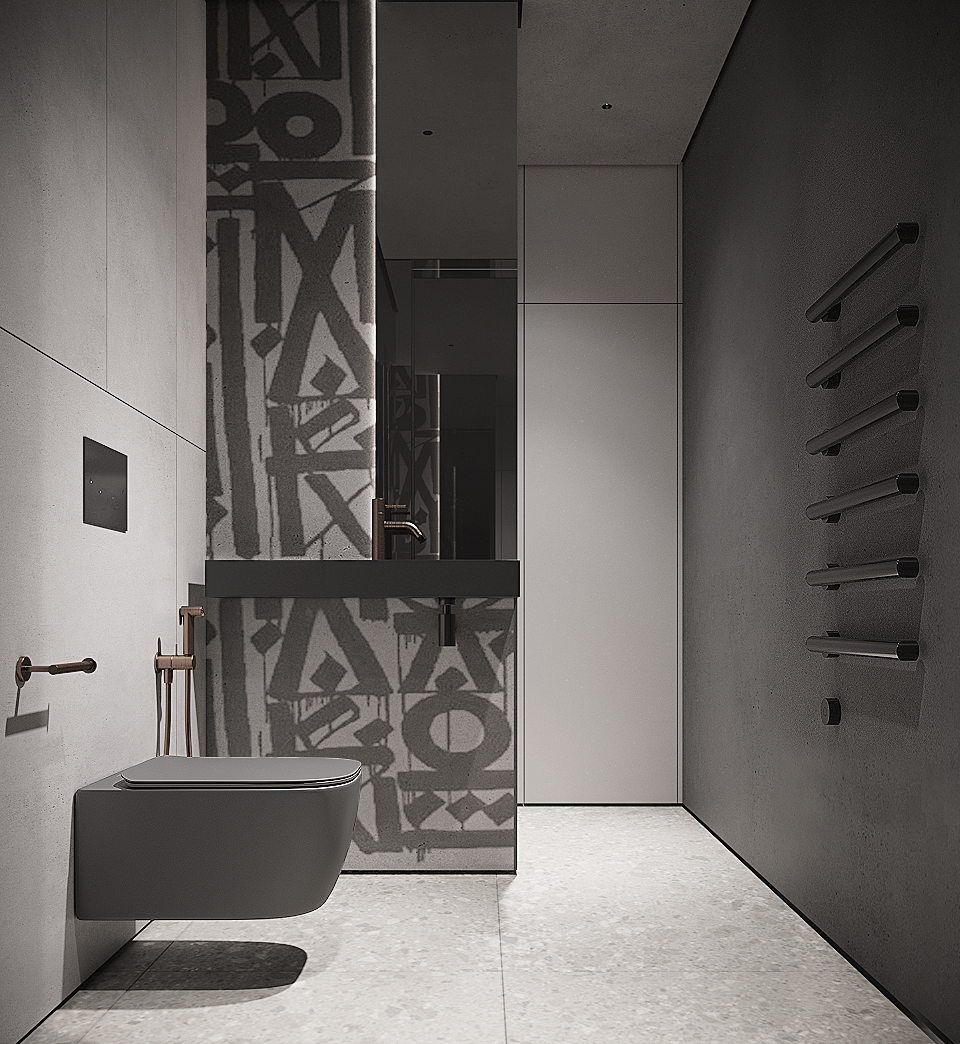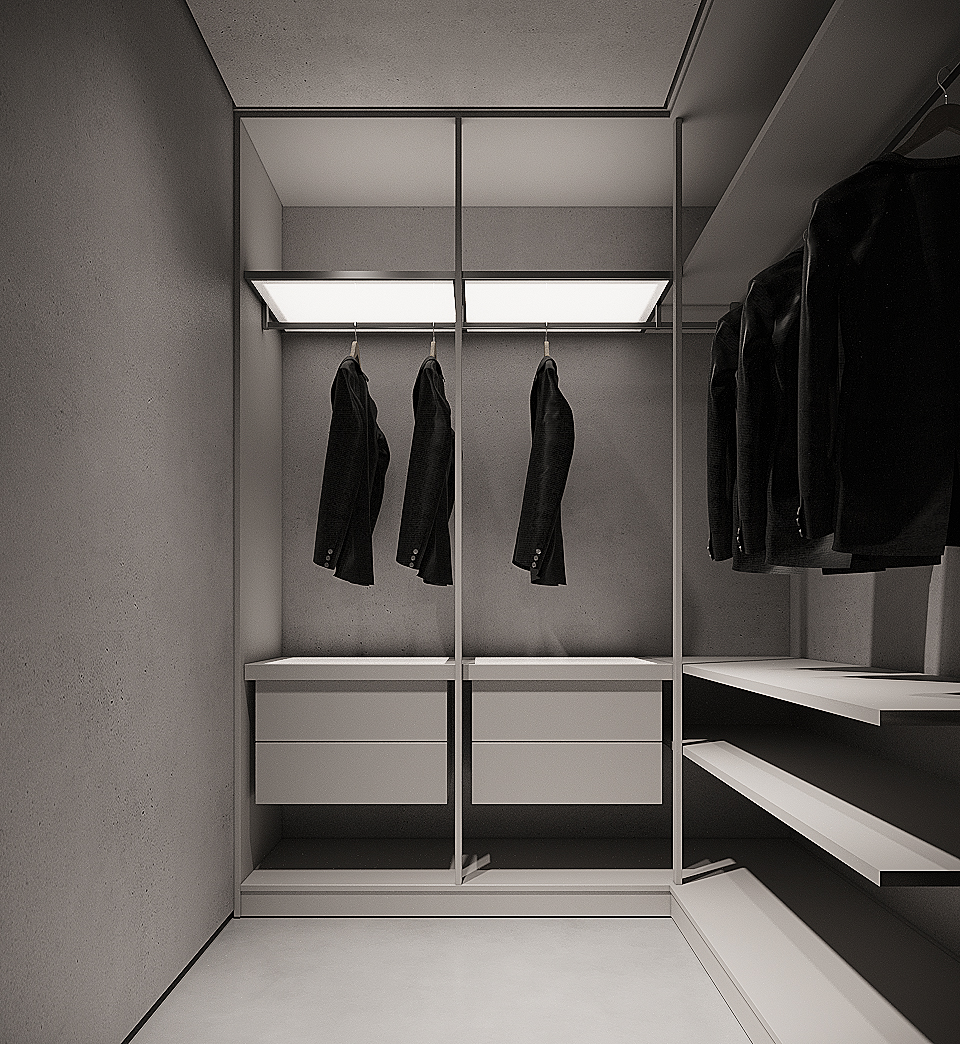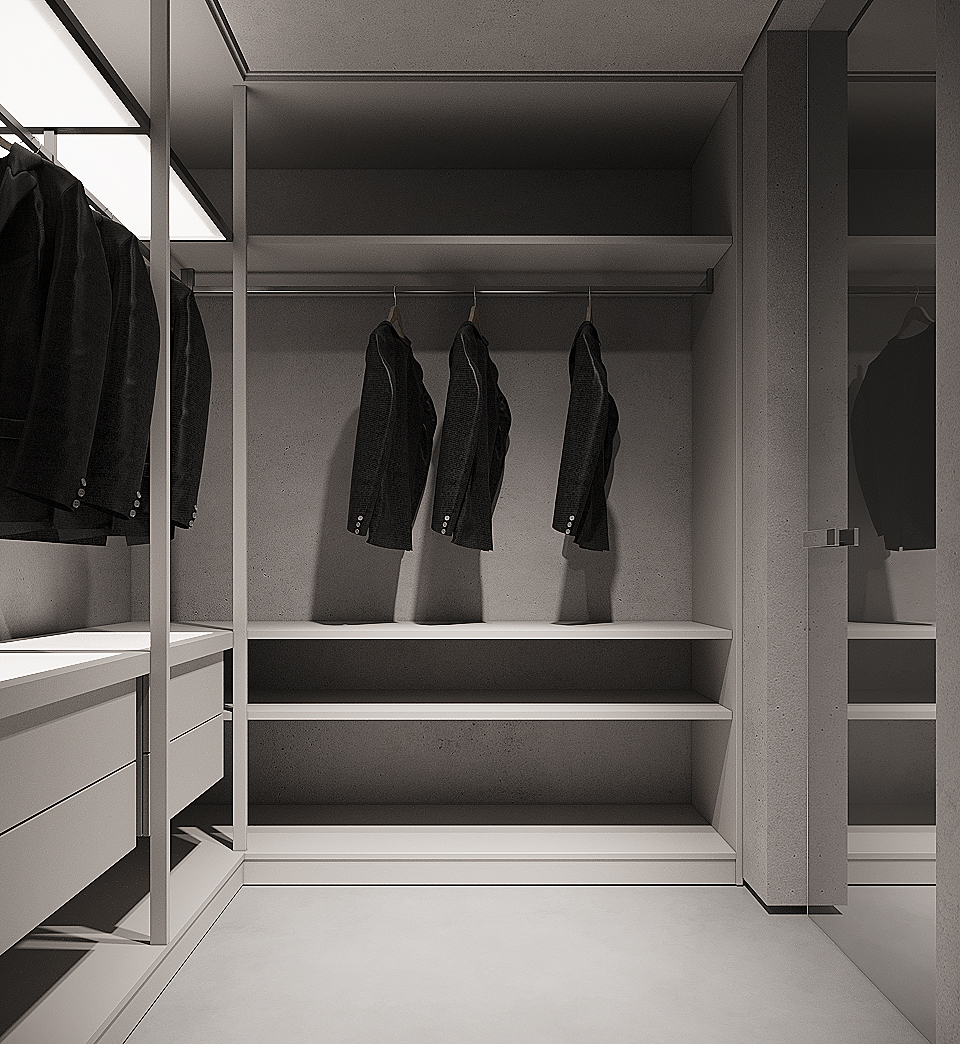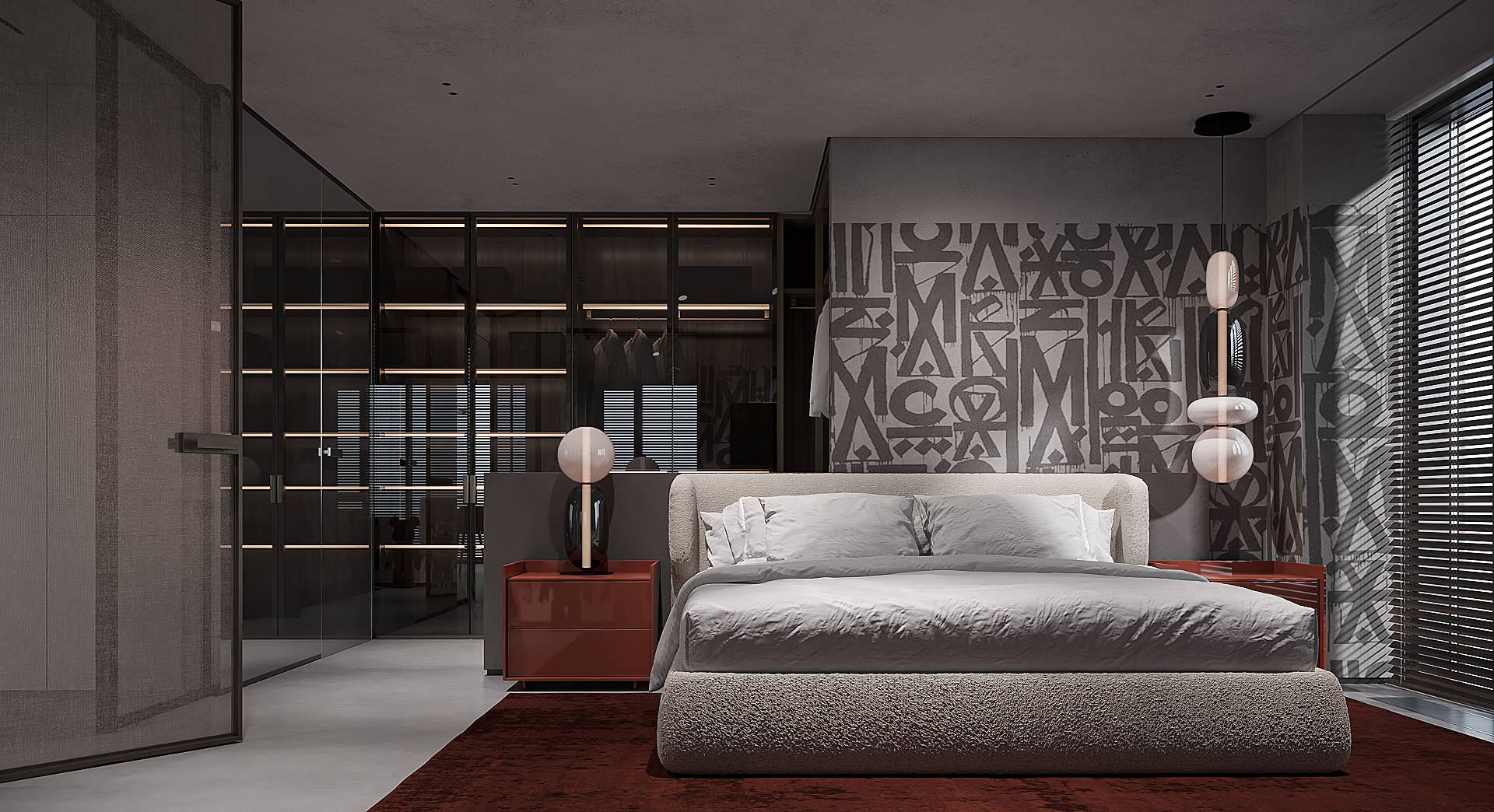 The owner's block is divided from the rest of the house by the toned glass to ensure intimacy without cutting off airiness. We elevated our accent game by placing a carpet and bedside tables in bright terracotta. We also chose to decorate the walls with abstract signs, which immediately pushed the dullness out of the room. However, we couldn't leave the room hardcore brutal, which is why we used beads-like Bomma lights to add a delicate wavy touch.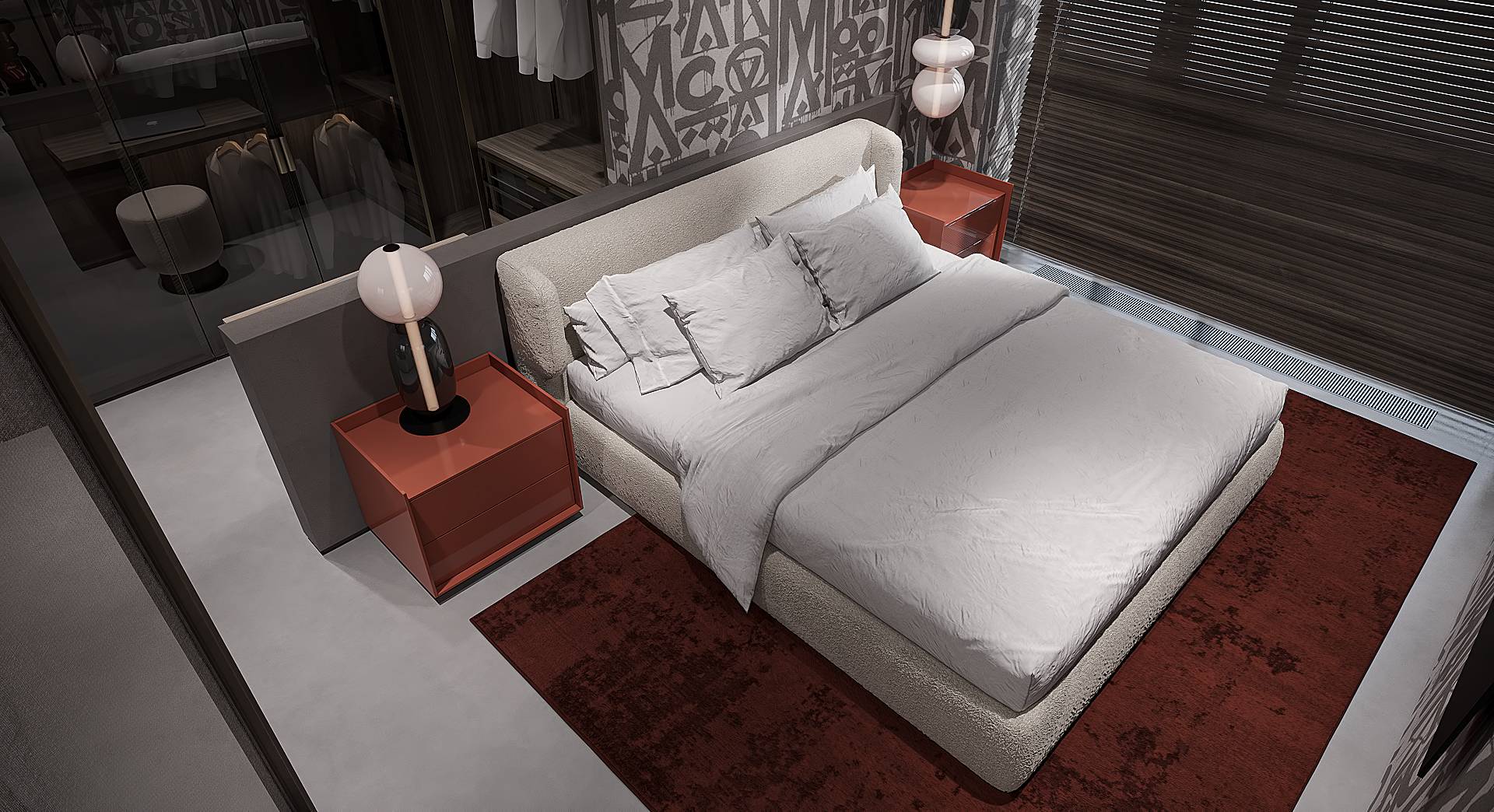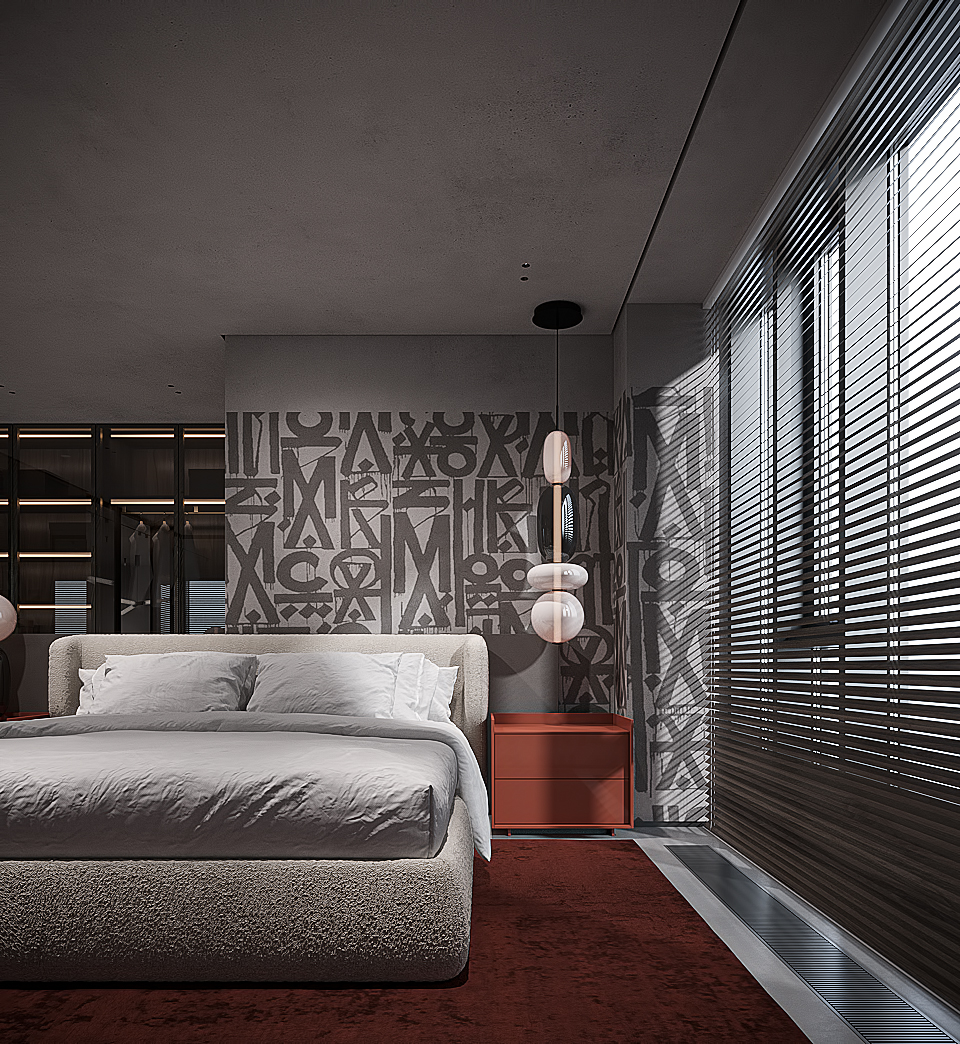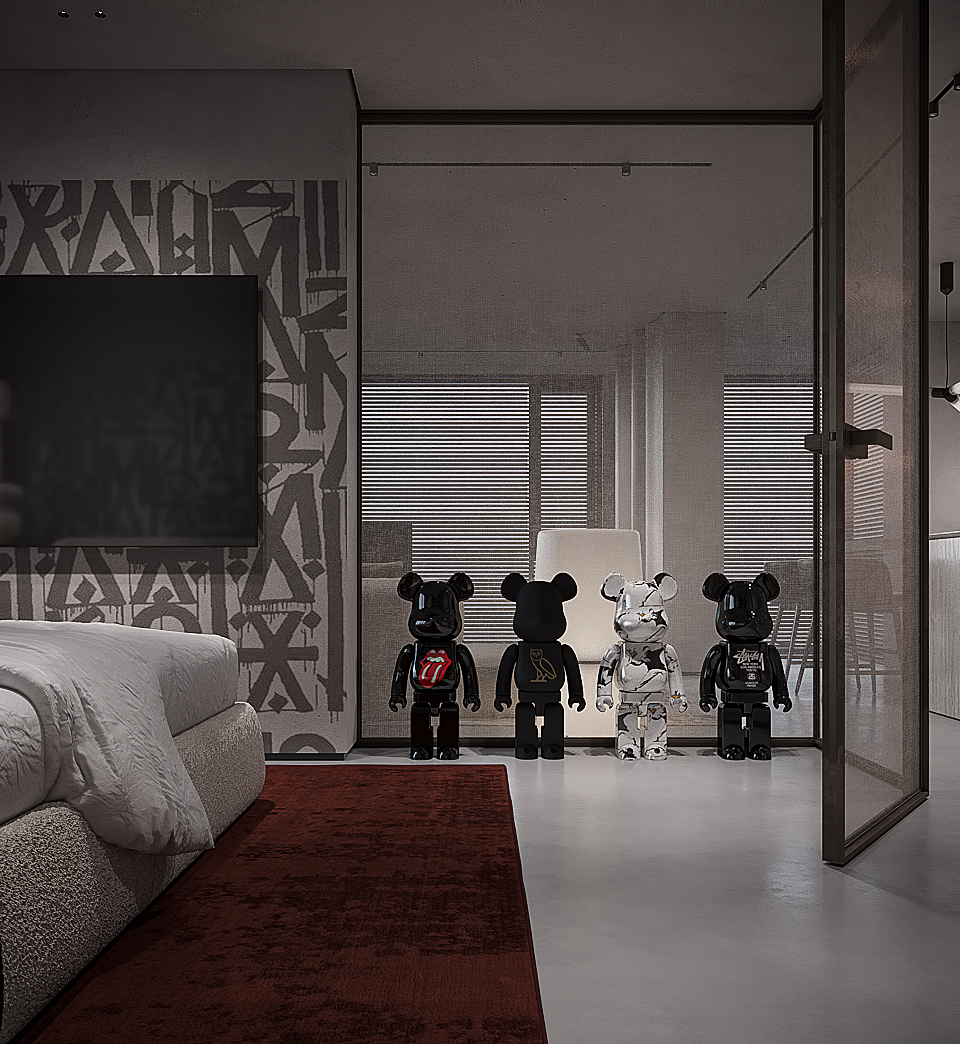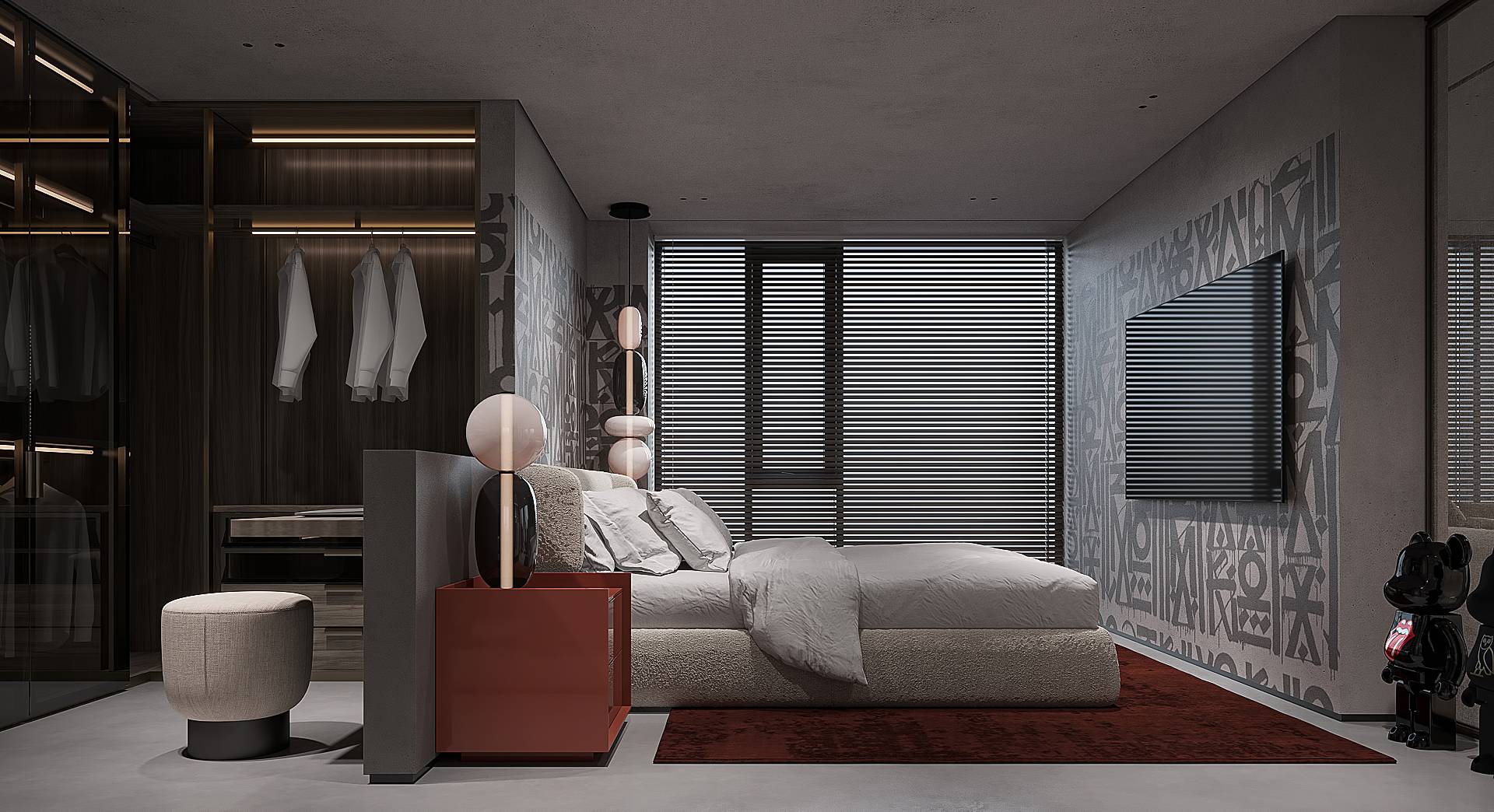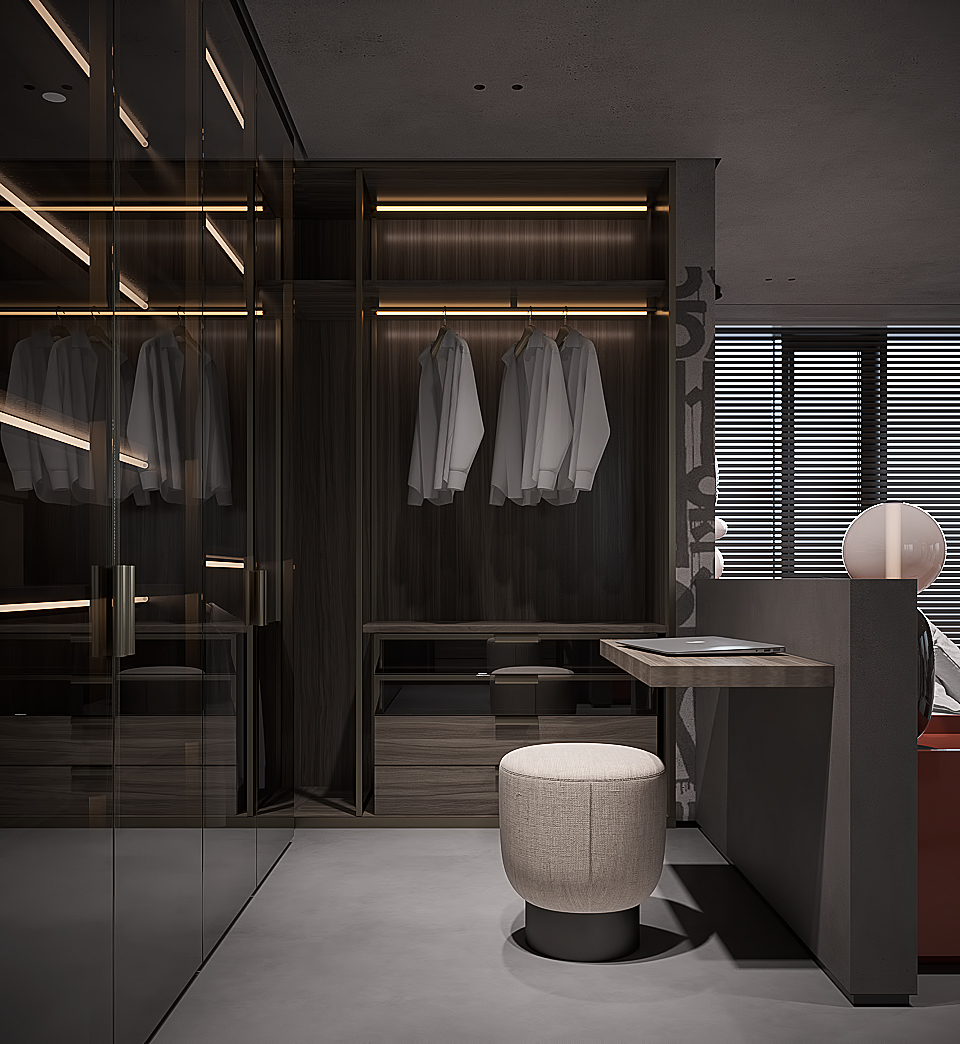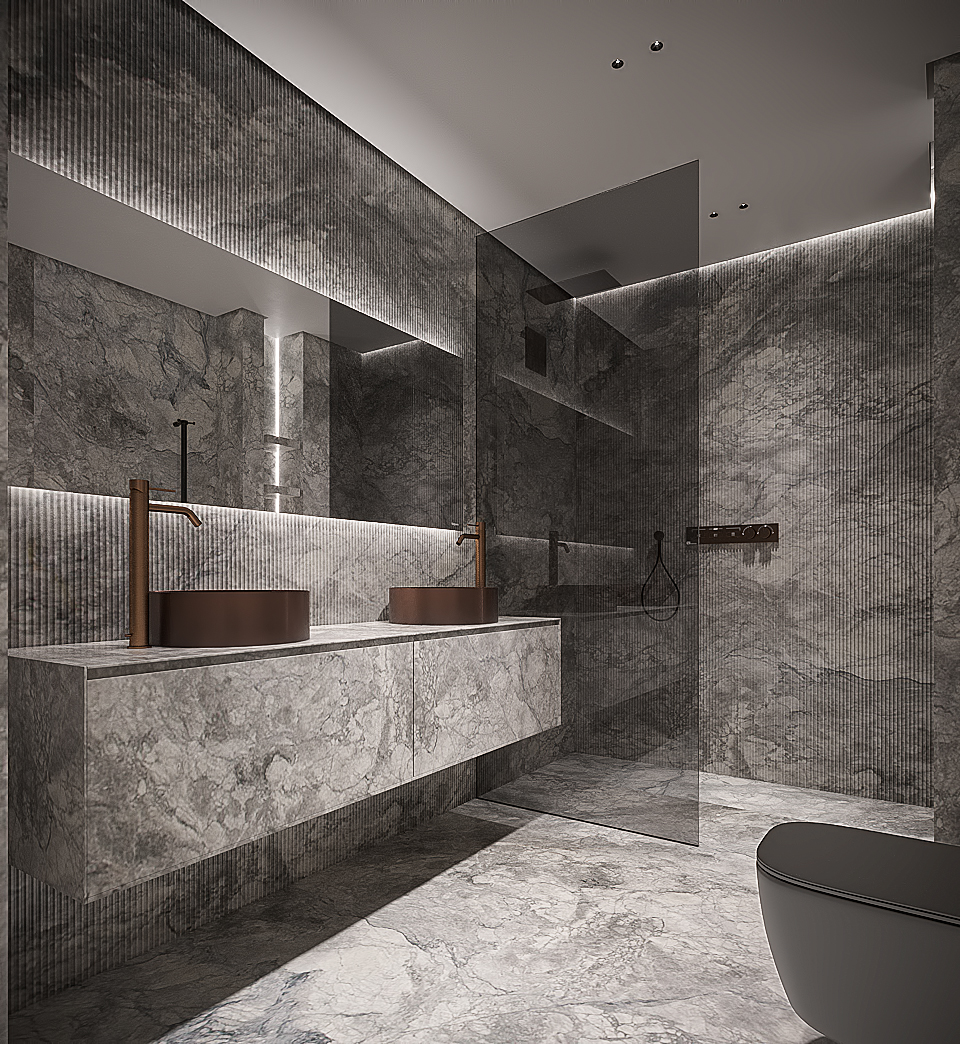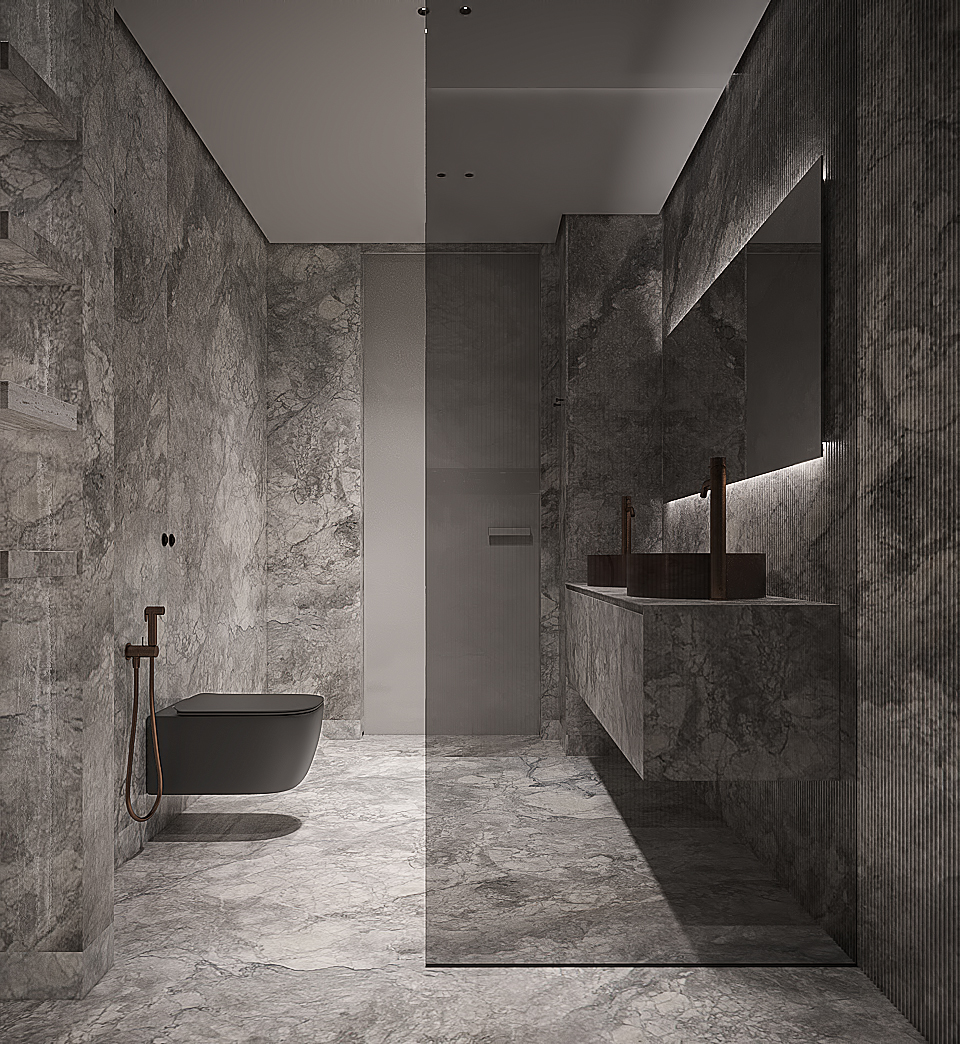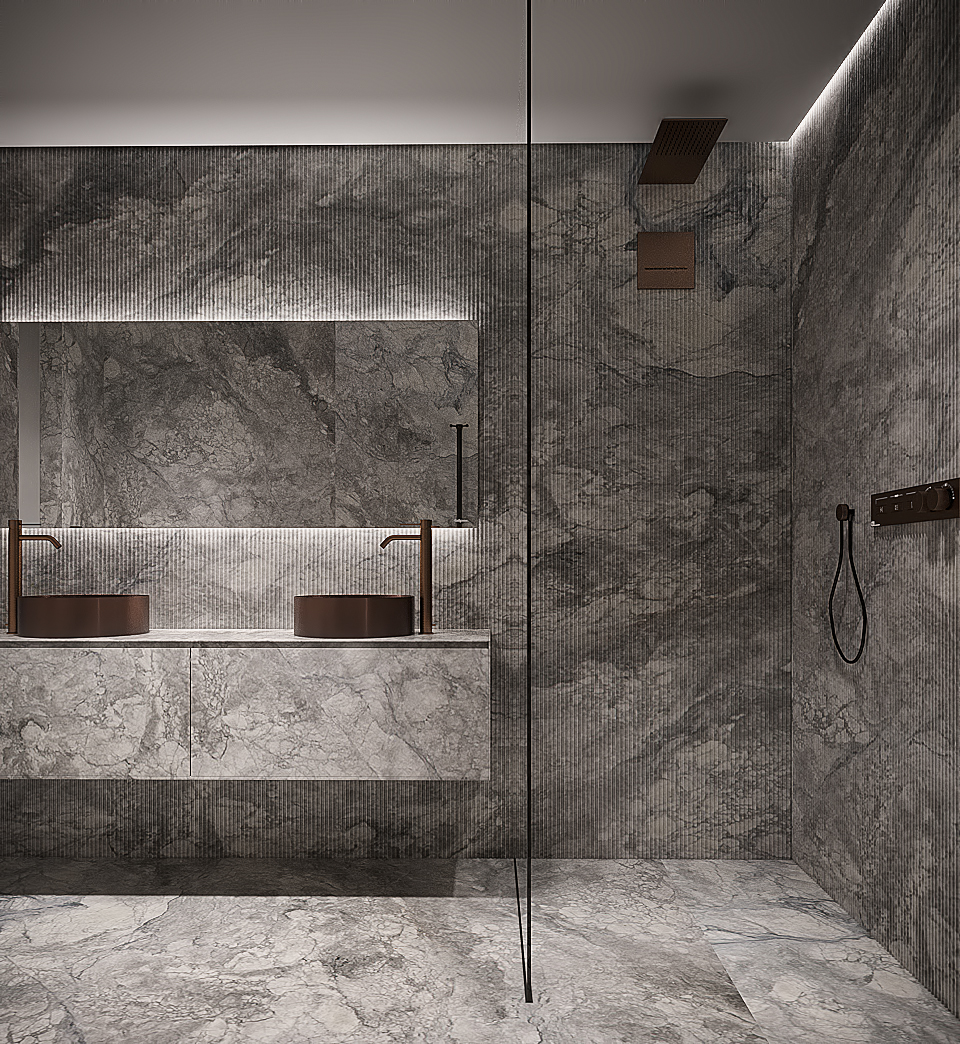 We like illusions, and some textures are exceptionally good for it. Marble panels with smooth and milled surfaces create a 3D effect, making it hard to focus on either the vertical milling or the pattern. Another trick we did was using Antonio Lupi's backlit mirror, which made the eyes believe that it's placed in the niche.
LAYOUT SOLUTION

---