IQOSA's Style Choice: Why Modern and Modern Classic Is Our Thing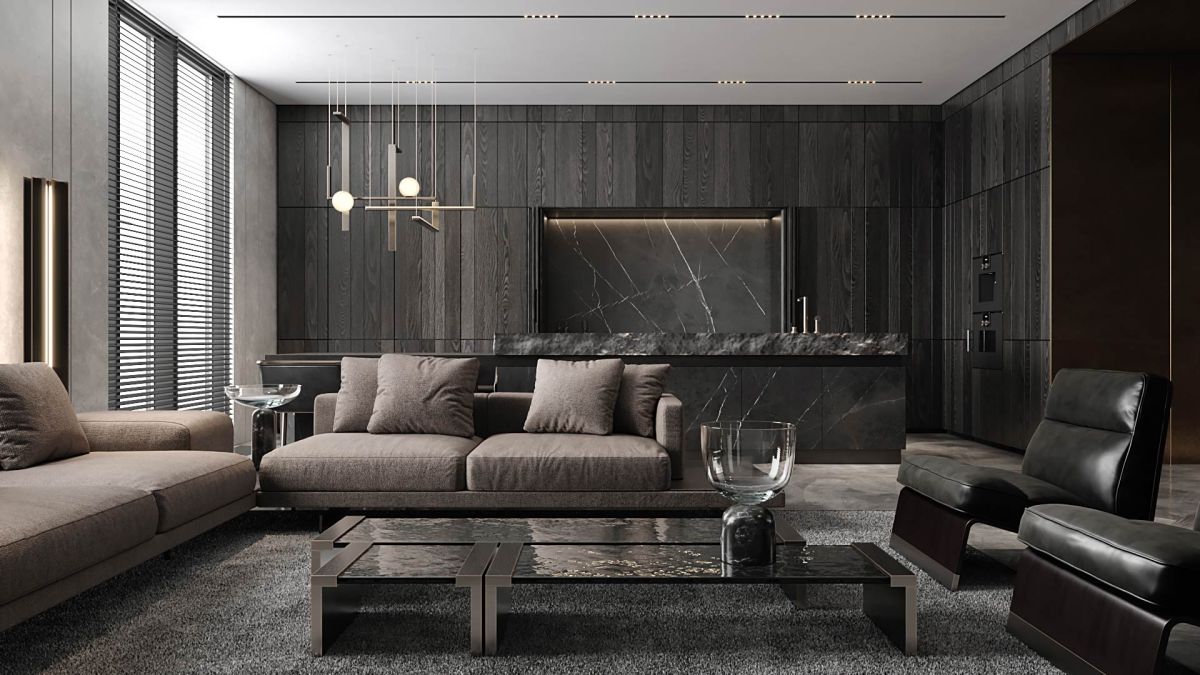 ---
It's not easy to choose a particular style to work with for any studio. Why? With the abundance of materials, trends, requests, and decoration available now, it might seem like the only way out is to succumb to the omnipresent eclecticism.
While it might be an option for some, it's not the one for IQOSA. In our industry, there is an idea that a great studio focuses on one-two styles, creates the projects in those styles only and only for those people, who share the philosophy behind them. For IQOSA, these styles are modern and modern classic.
Each of these styles uses many similar techniques, materials, and color solutions to, well, create the same thing - interior design. However, they do have differences, twists, and formulas that make them stand out independently.
And in this article, we'll tell you why we decided to work with the modern and modern classic styles, what's the difference between them, and why you might consider them for your future home. Let's start with a review of both.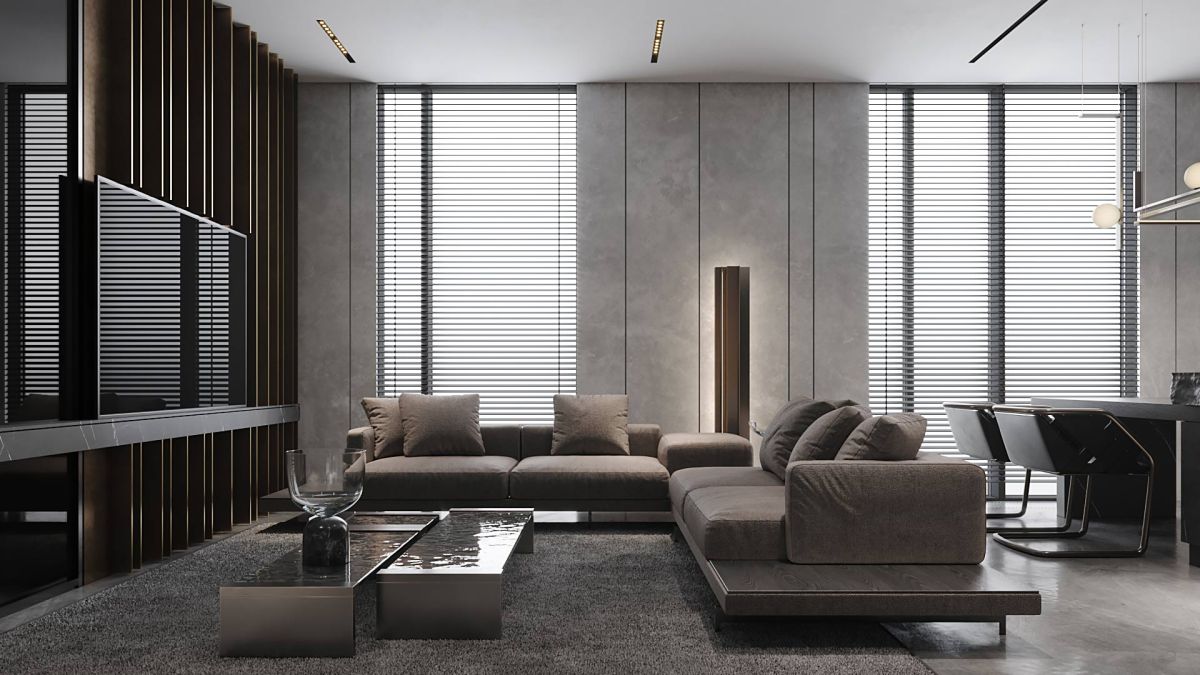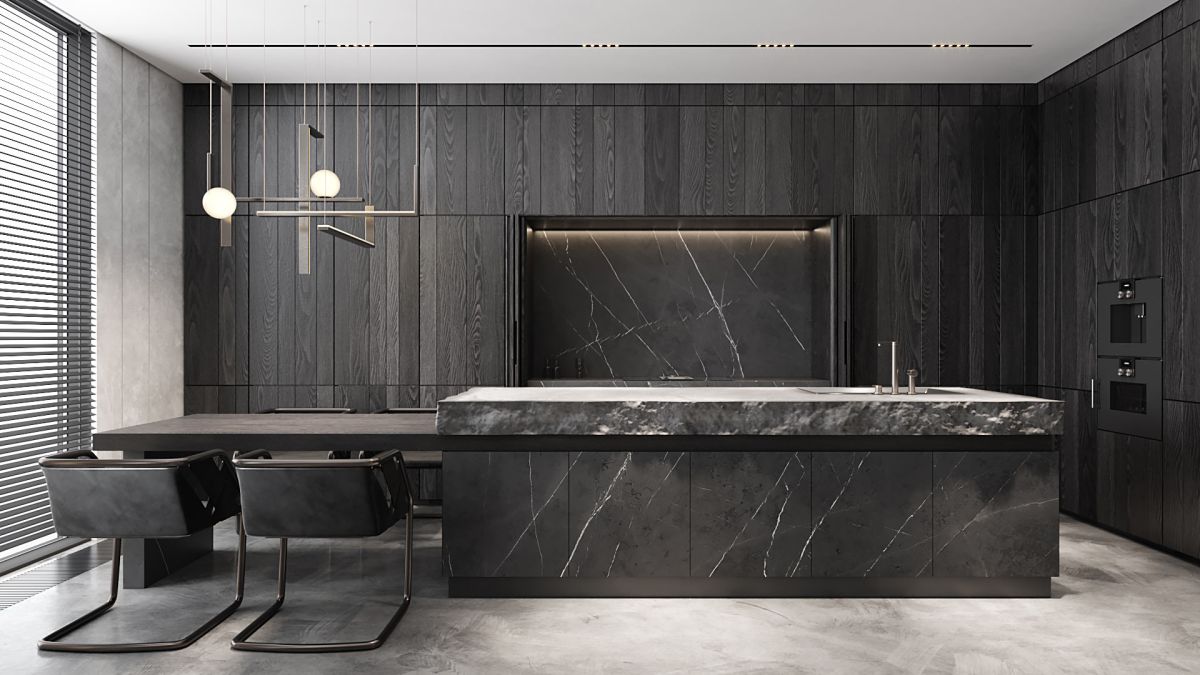 Materials
One of the main characteristics of the modern classic is the choice of the materials for furniture, decoration, or fit-out. This is where it tends to classical interior more, emphasizing the use of natural marble, high-quality wood, brass details, leather, branded textile, glass, etc. It is slightly different with the modern interior as it relies heavily on the use of technologies, novel materials with different textures and finishes, especially contrasting ones mixed together.
Color Palette
With a modern classic, it's easy. This style is all about the neutral, usually pastel base colors as they add certain nobility to the whole space. Usually, you can spot brown, beige, black, chocolate brown, gray, silver, white, and grayest blue shades in these interiors.
With the modern, however, it's a bit complicated, as it uses bold, intense colors as accents and builds the whole color look around them. Here you can spot bright accents in the furniture parts or upholstering but they will look organic to the place as they will be well-balanced with the lighter tones of the same color.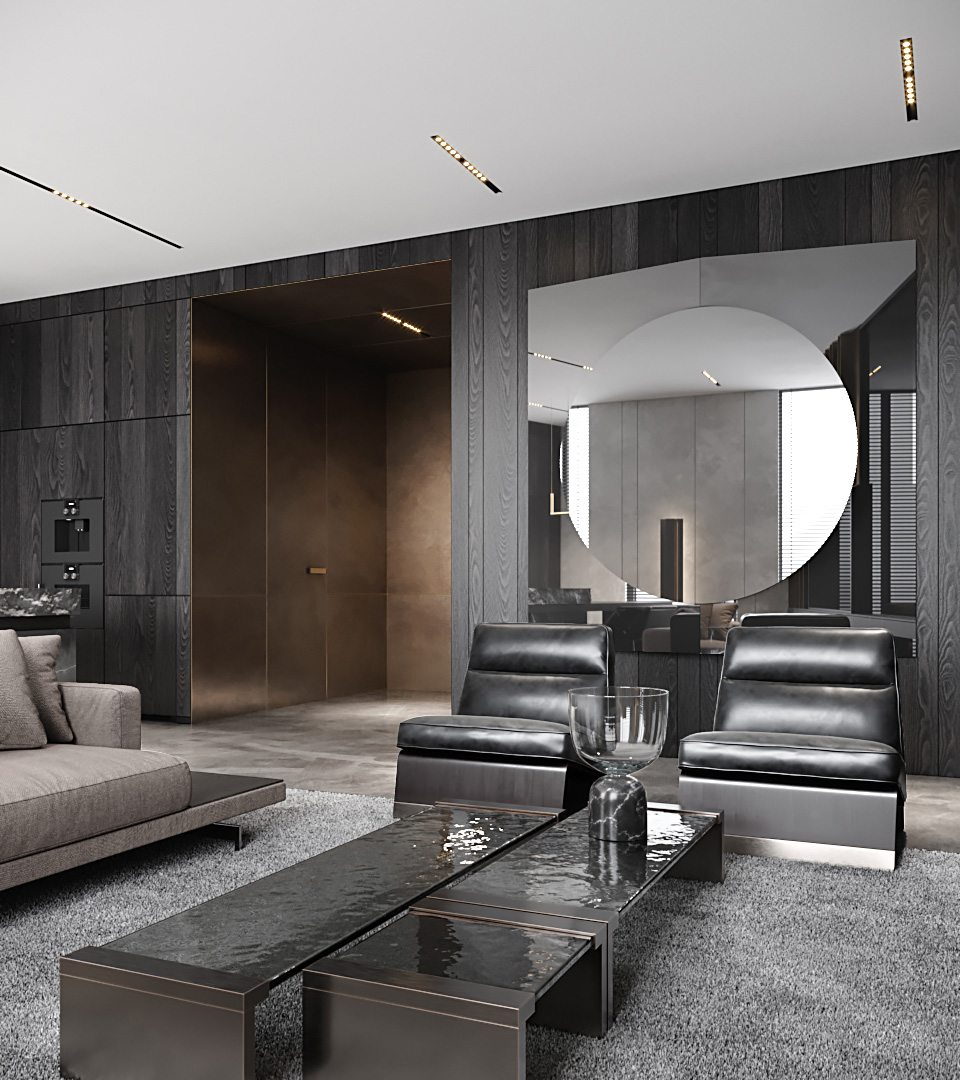 Geometry
Modern classic favors the traditional geometric forms, symmetry, and balanced proportions. However, it does allow asymmetry in details to freshen the space up. Modern, on the other hand, is more flexible in terms of the lines, shapes, and forms. Here, irregularity and transformation can take a lead as if reflecting the fast-paced lifestyle.
Contrasts
The contrast in textures is what makes a difference between the classic and modern classic. Why? Because the modern classic loves adding elements that would contradict while complimenting each other. For example, mixing various patterns of the marble slabs in the bathroom and dividing them with metal profiles. Or making the classical moldings on the textured marble panels. Classical? Yes. Modern? Absolutely!
The modern style, however, takes it all to the next level. While in modern classic the contrasts aren't too vivid and more harmonious, here they might be more visible and include more things to combine.
For example, matte plaster wall panes with ribbed ones made of micro concrete can be found together with marble and mirror blocks in one room.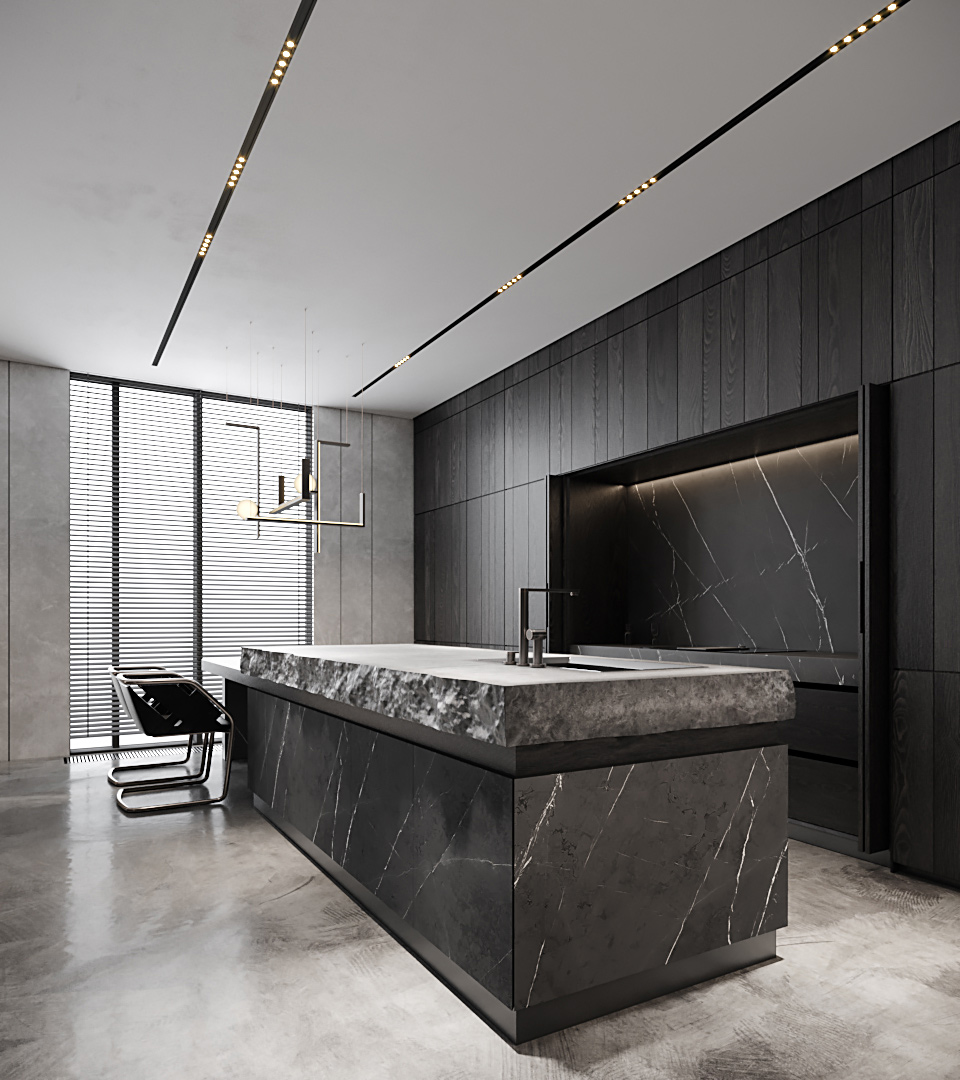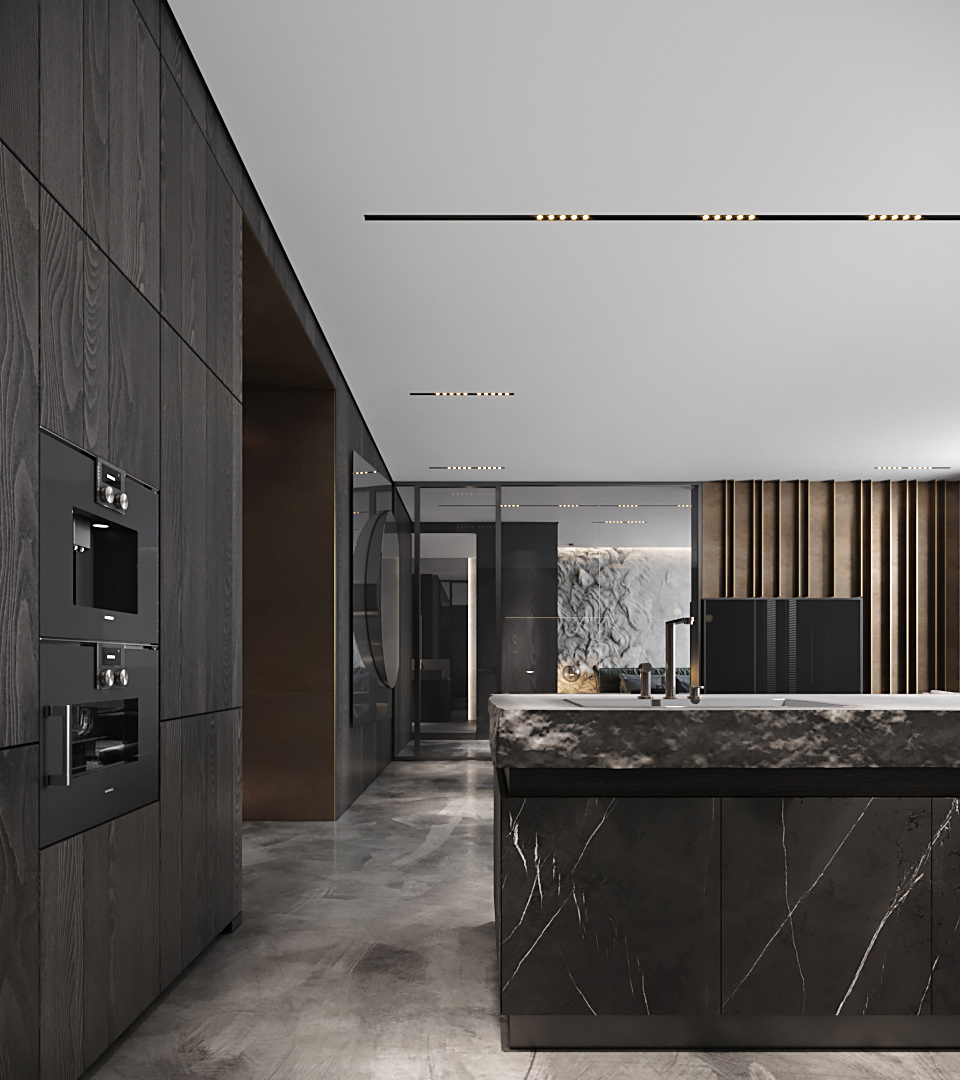 Functionality
Both modern and modern classic interiors are known for their admiration of furniture and decorative elements being functional first. The simple furniture forms, various lighting solutions, curtains, etc - if used in these designs, they are never for the view only. And this is the reason for choosing minimalism, too.
Minimalism
The quality, inherent to both styles. Modern and modern classic avoid the exuberance of decorative elements and create beauty with a carefully picked combination of materials, textures, and forms. For these styles, the less is always more.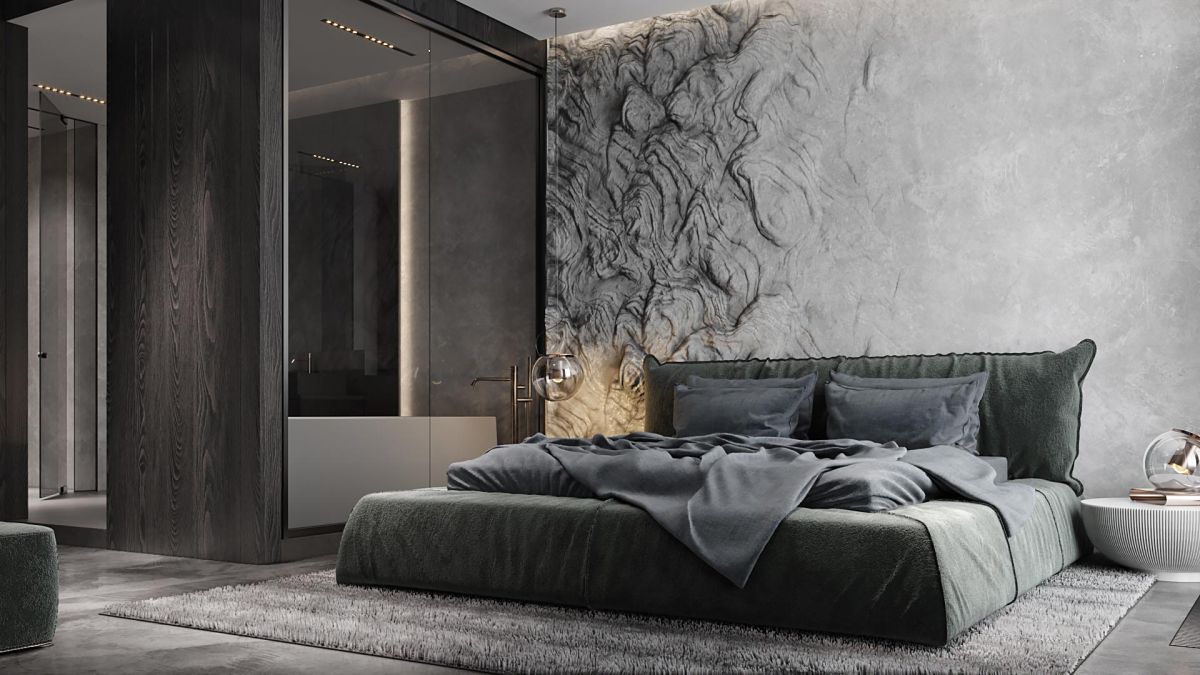 Brands
Another thing that unites these styles is that they put a heavy accent on the craftsmanship and quality of the materials and furniture they include as a part of the interior. From this perspective, you will always see famous, luxury brands in everything - from flooring solutions to sofas. In the case of the modern style, it can also be custom-made, exclusive niche furniture to fit the mood of the space.
Now, as we've covered the major similarities and differences, it's time to reveal why modern and modern classic are the styles we decided to work with.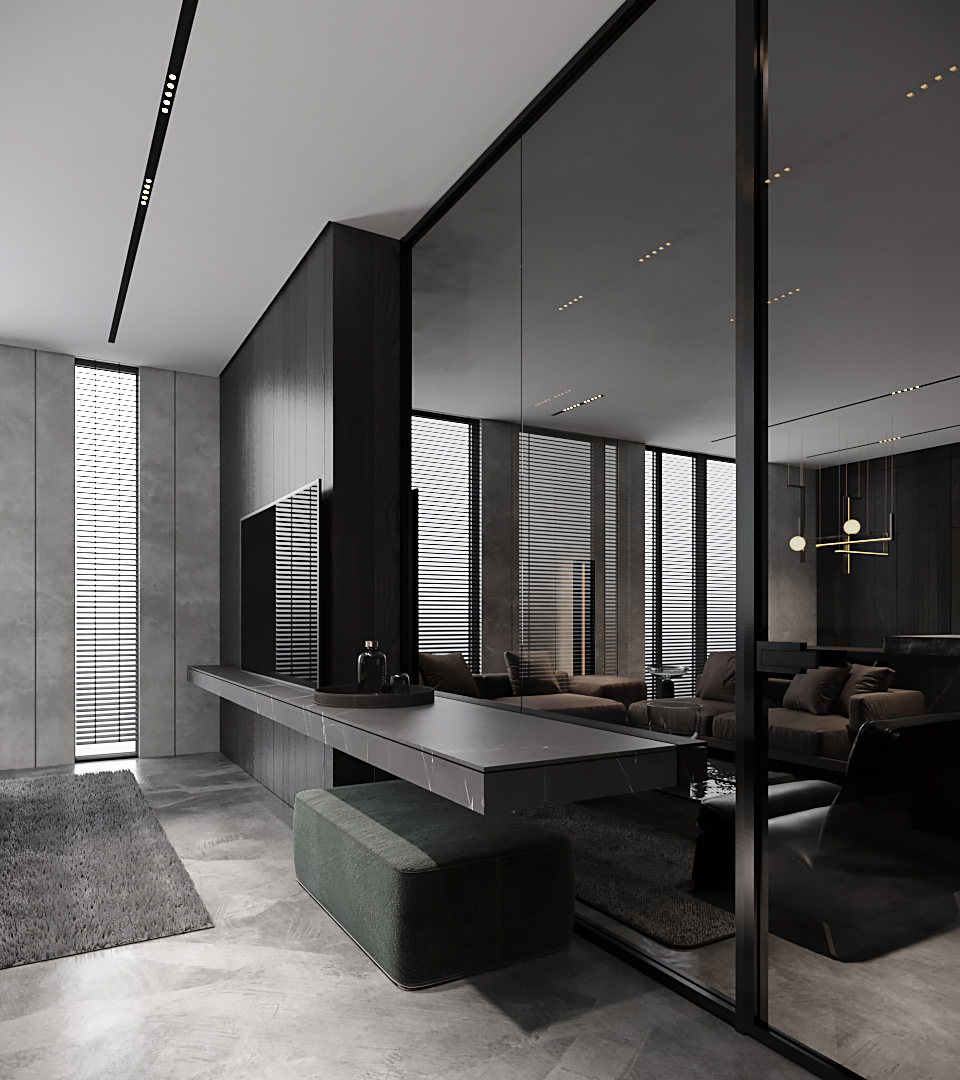 And the Main Question in Why
The reason is simple: because it takes the best of both worlds, allowing us to combine their elements and create a timeless, yet interesting look.
We love balance and we find it in the classical tradition but we also like making statements - and this is what modern design is about.
Besides, the interior and architecture is something that can't go in different directions. For instance, an apartment in a newly-built complex needs an interior to emphasize the building's modern architecture. However, a renovated apartment in a historical building has to preserve what was valued for years and be suitable for modern life.
Choosing these two styles allows us to cover the needs of more clients, develop as a studio, and create a certain culture of interior design. Design that is not only beautiful but also highly functional, sustainable, and relevant.
Finally, we favor modern and modern classic because they are flexible for creating the spaces that will fit the client's lifestyles but also will reflect their values like functionality, luxury, and quality that lasts.