IQ
-94-OR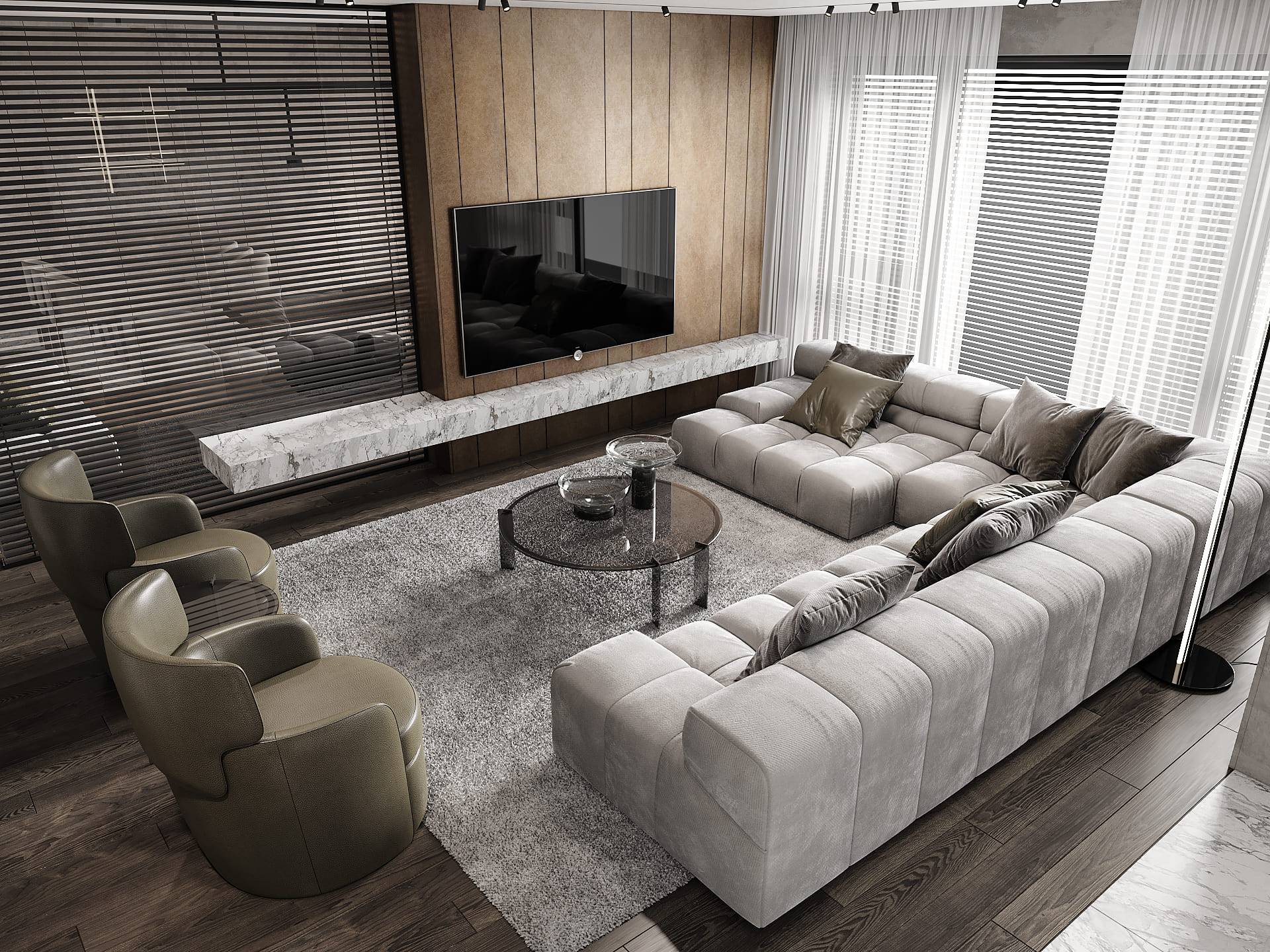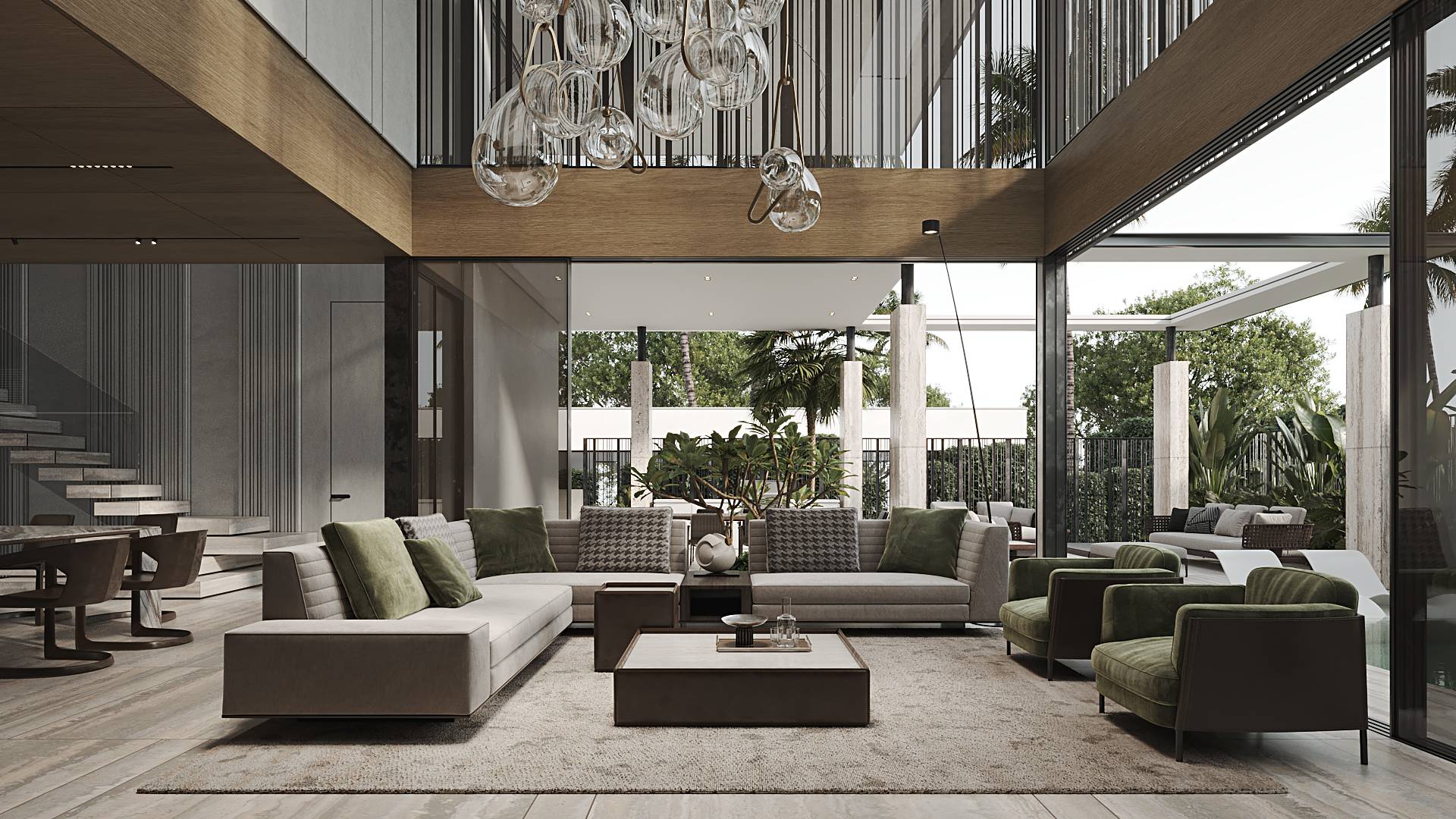 ---
Designing a family apartment has its own peculiarities: it should be spacious, light, and comfortable. And it wouldn't be us if we didn't do all that our way. Planning-wise, this apartment has everything for a family with kids: a few bedrooms, a private sauna, and spacious social zones. Let's have a closer look at them!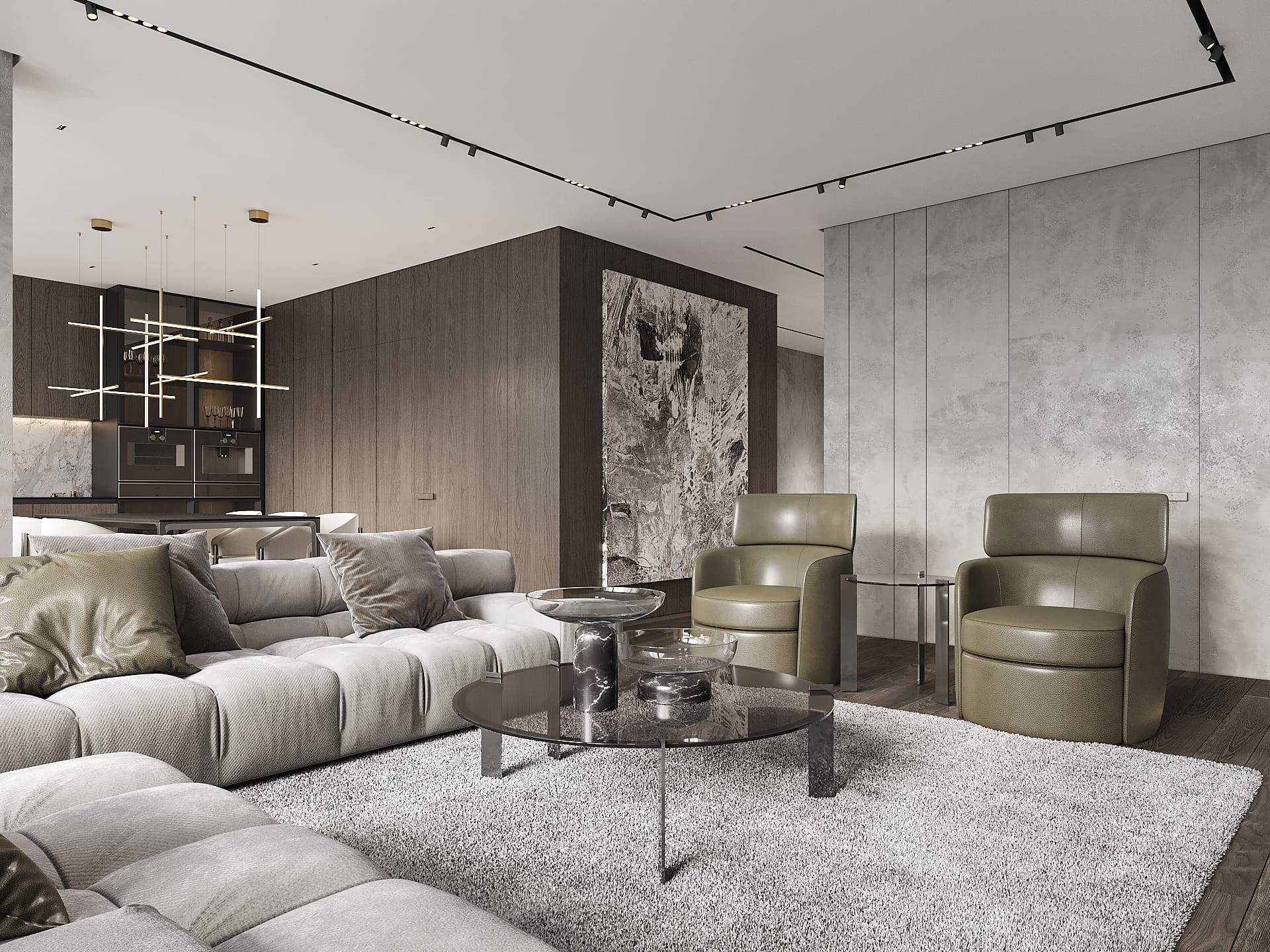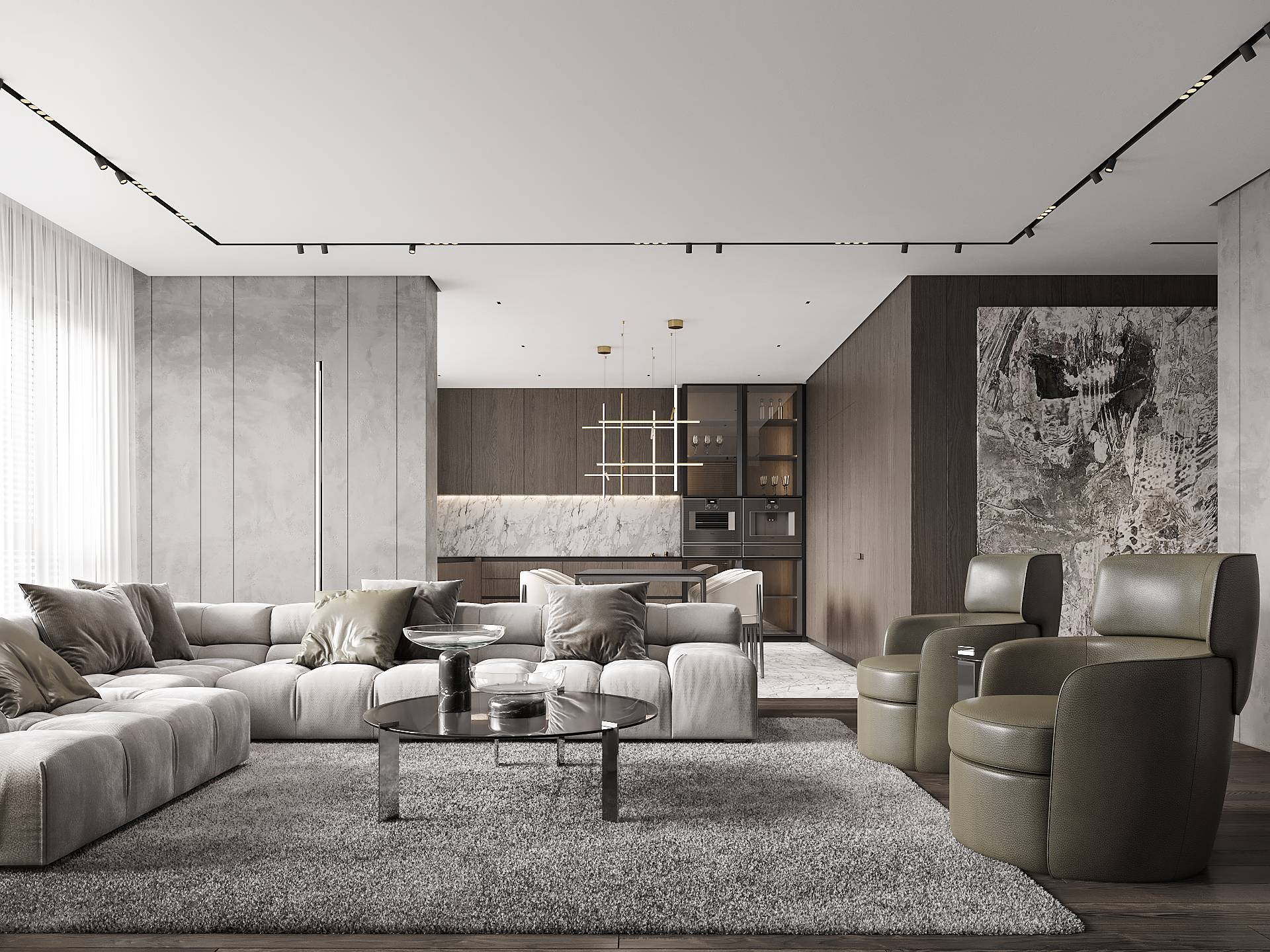 Metal, marble, leather, wood, and textile, and glass are the materials we used in the living room. We knew that their different textures made each of them stand out, so we opted for a neutral palette to keep the space balanced. We chose the earthy colors with olive green and bronze as accents — the colors of the Ditre armchairs, pillows, and metal panels behind the TV. The combination of rectangular and round forms of sofa and Ditre coffee table enhanced the main idea of this interior: balance.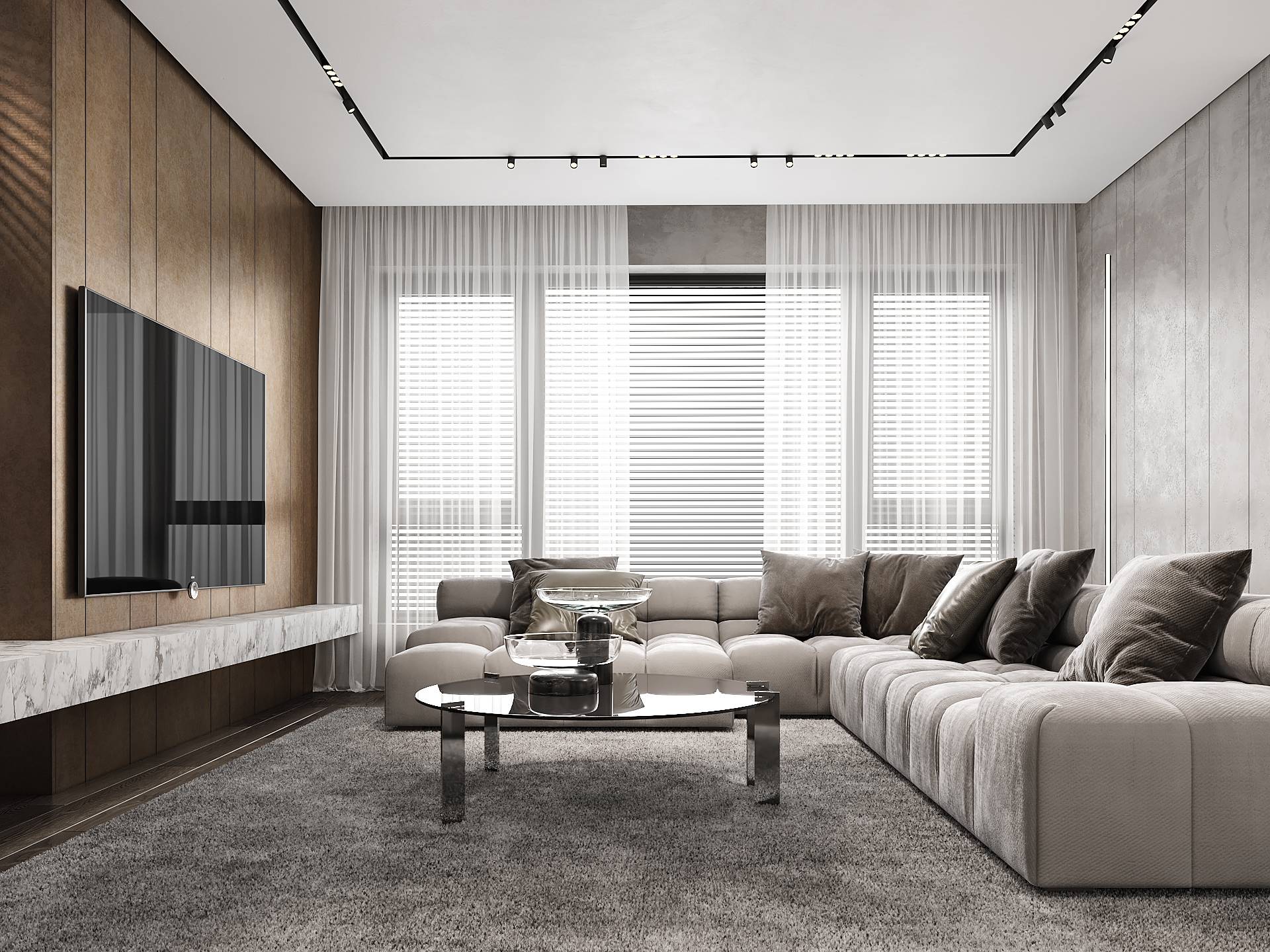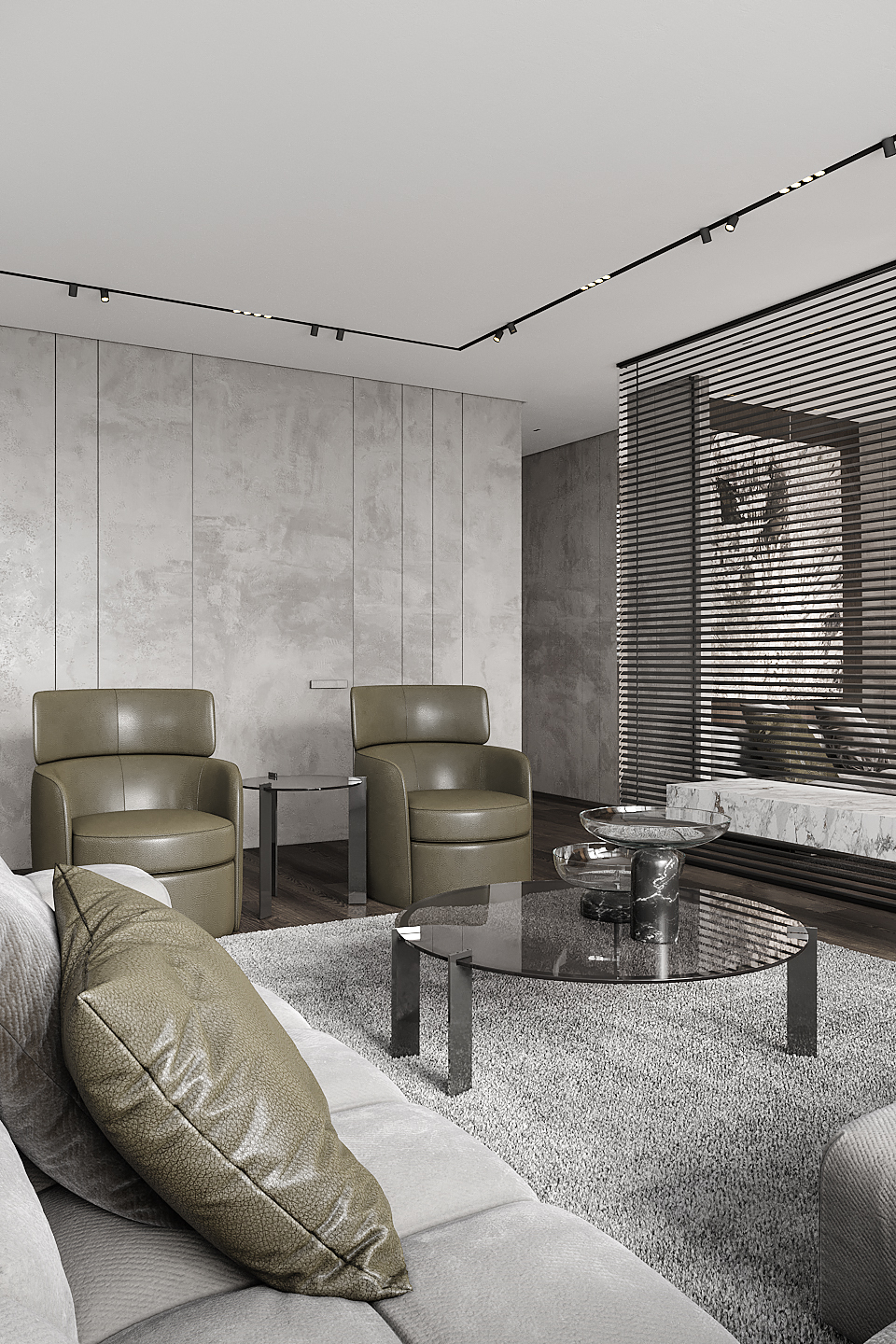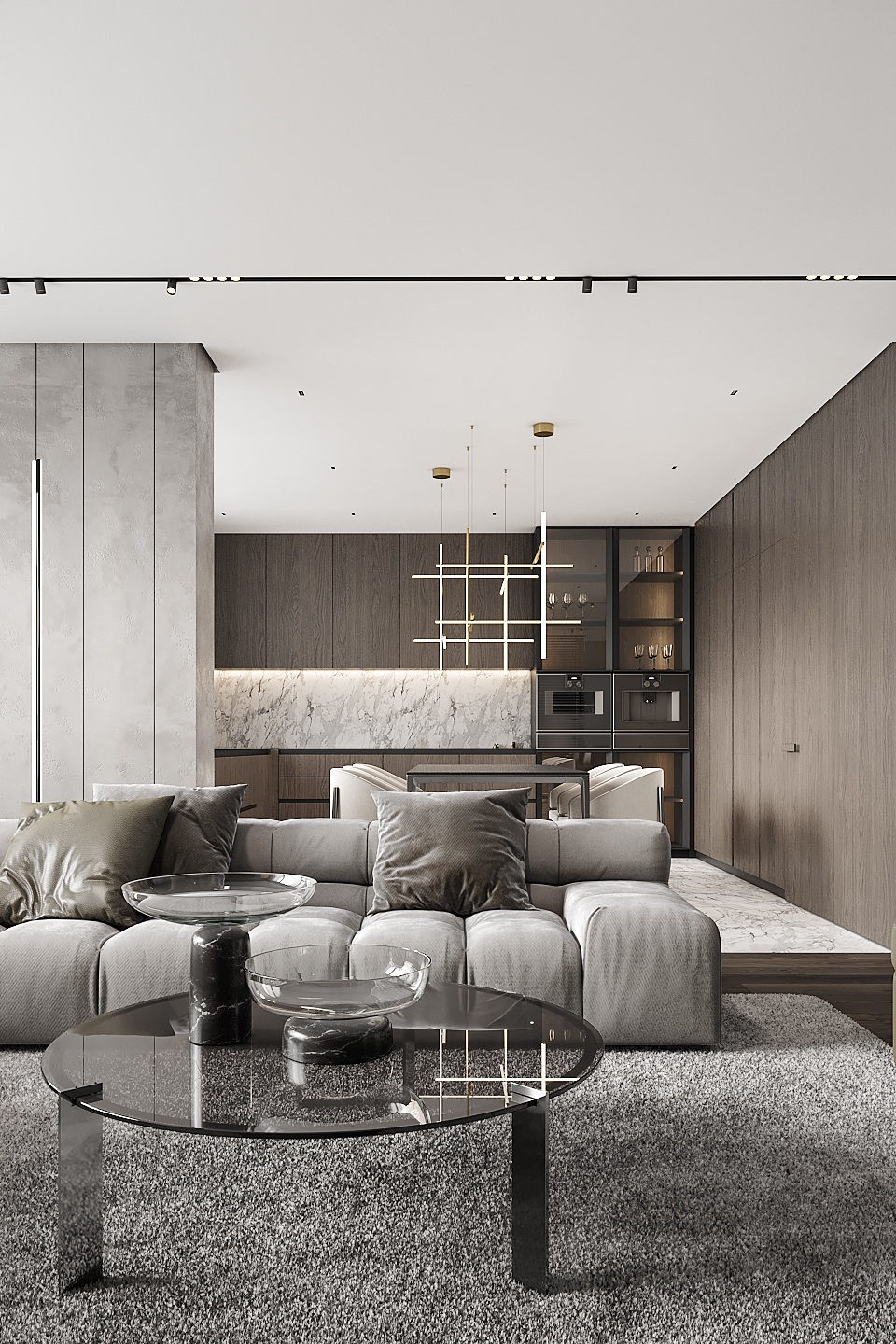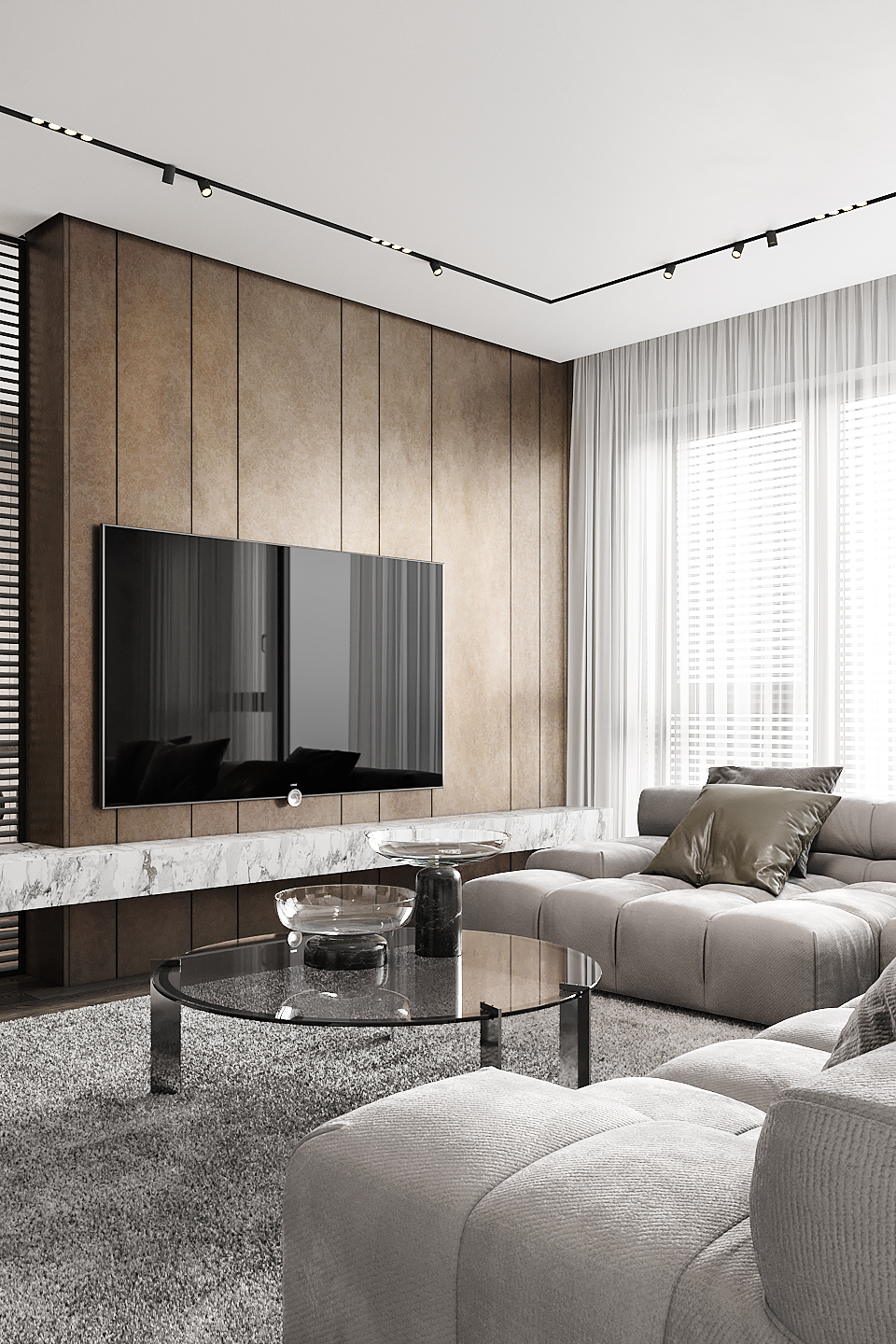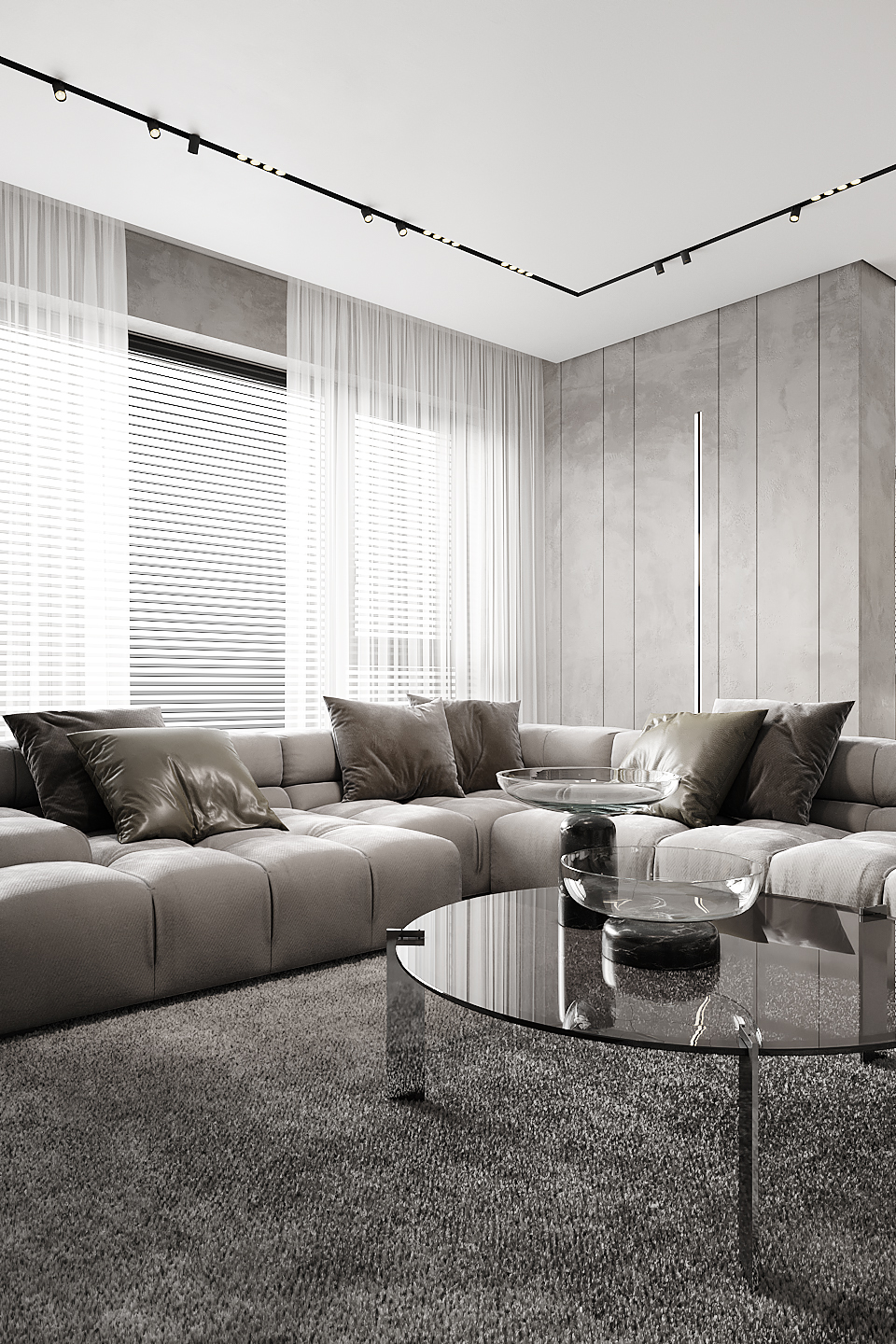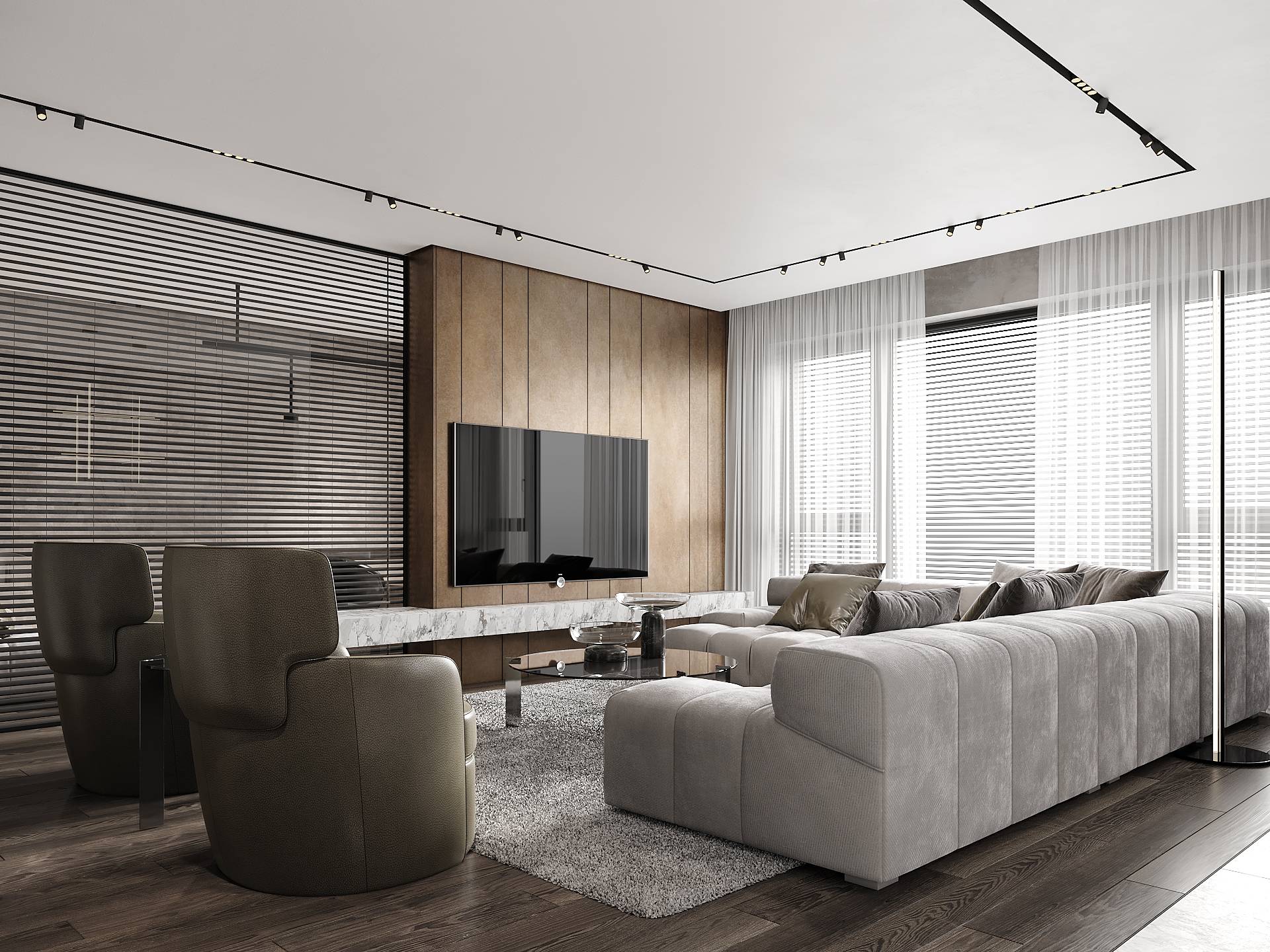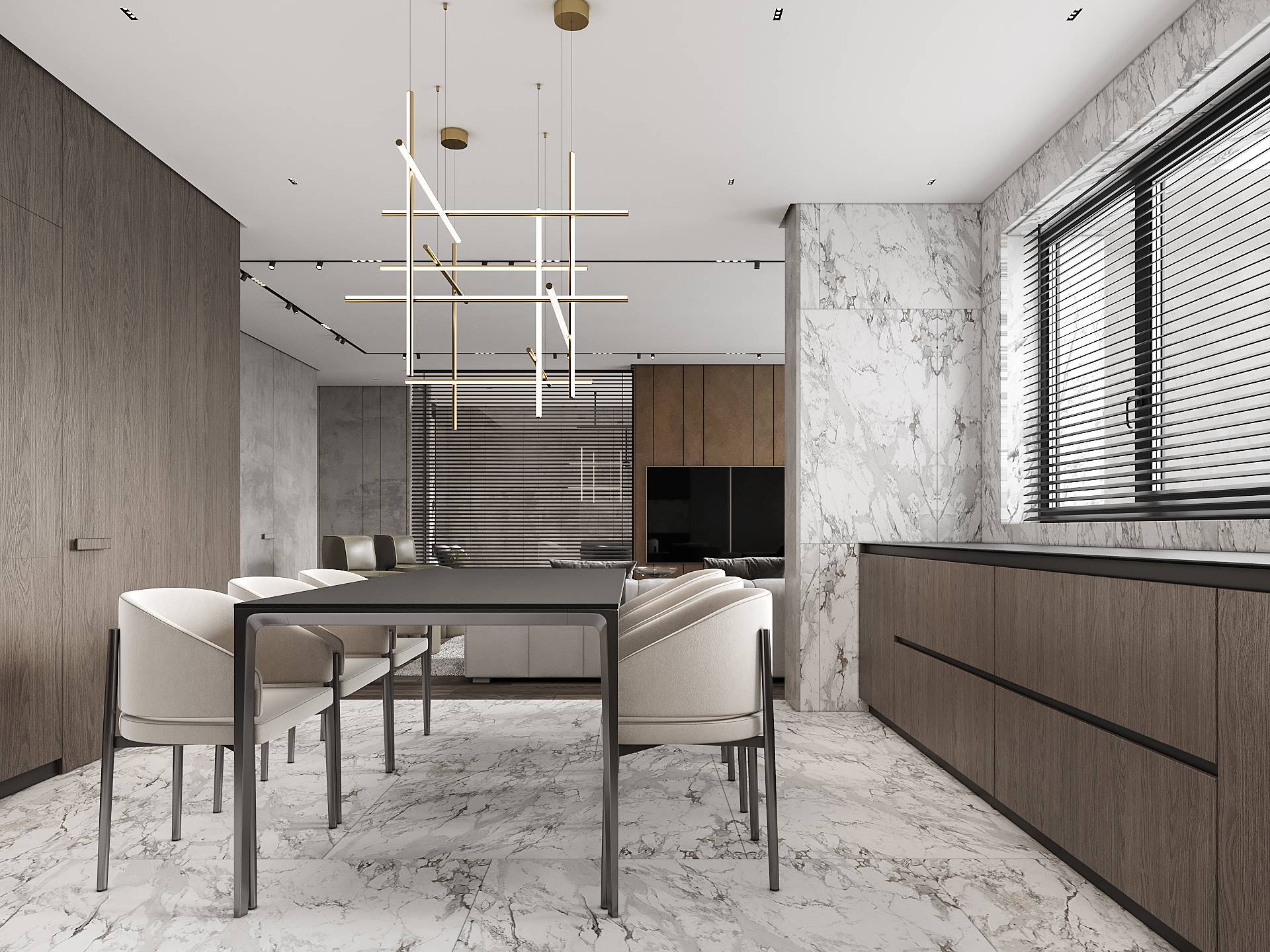 Since we combined the kitchen with the dining area, their design had to be practical and stylish. Here's our formula: perimeter countertops, custom cabinetry, built-in appliances, and functional decoration. Flos grid-like lighting accentuates the rectangular forms of furniture and space. It also warms the dining area where B&B Italia table and Porro chairs make a sweet spot for warm family gatherings.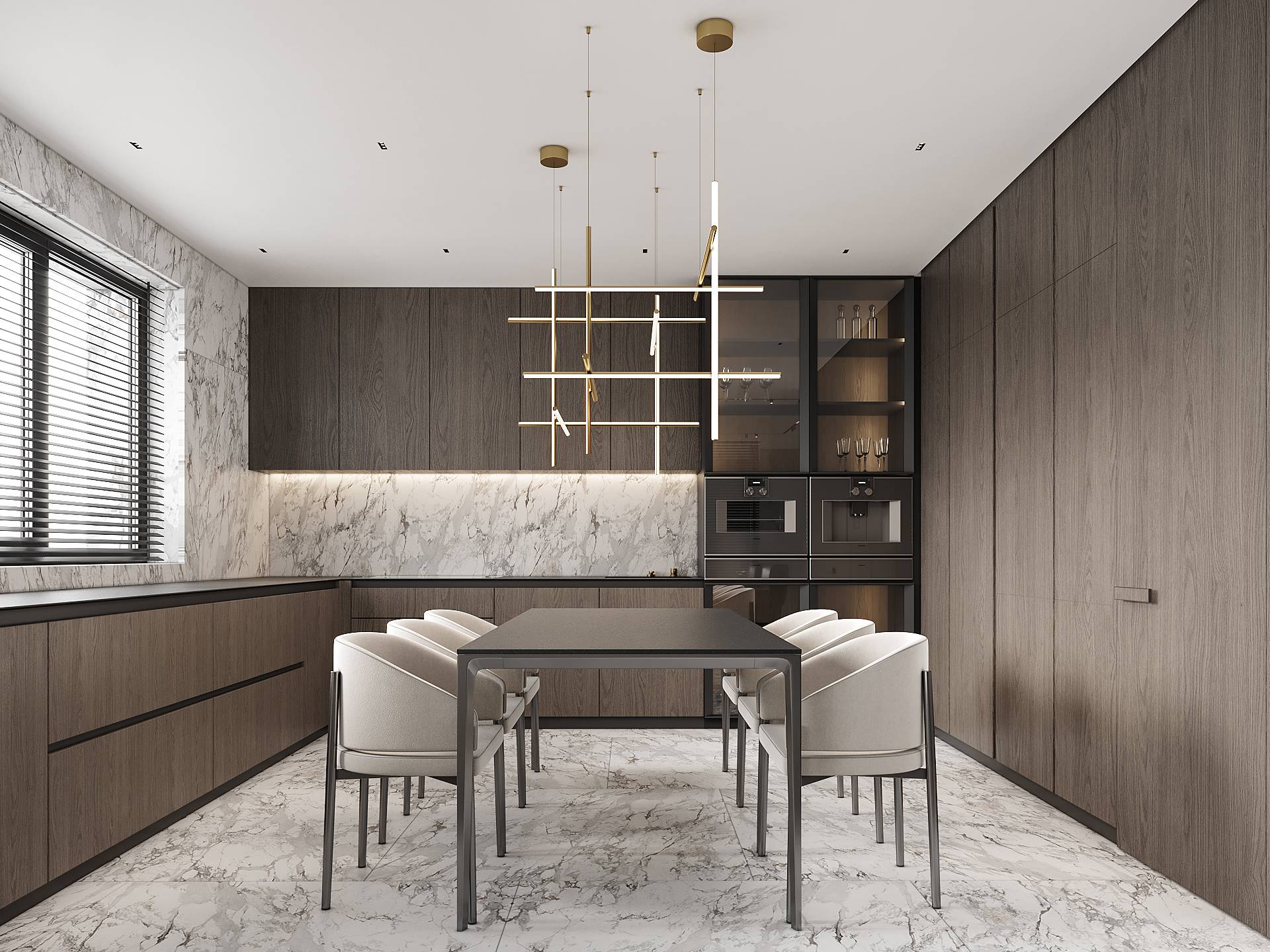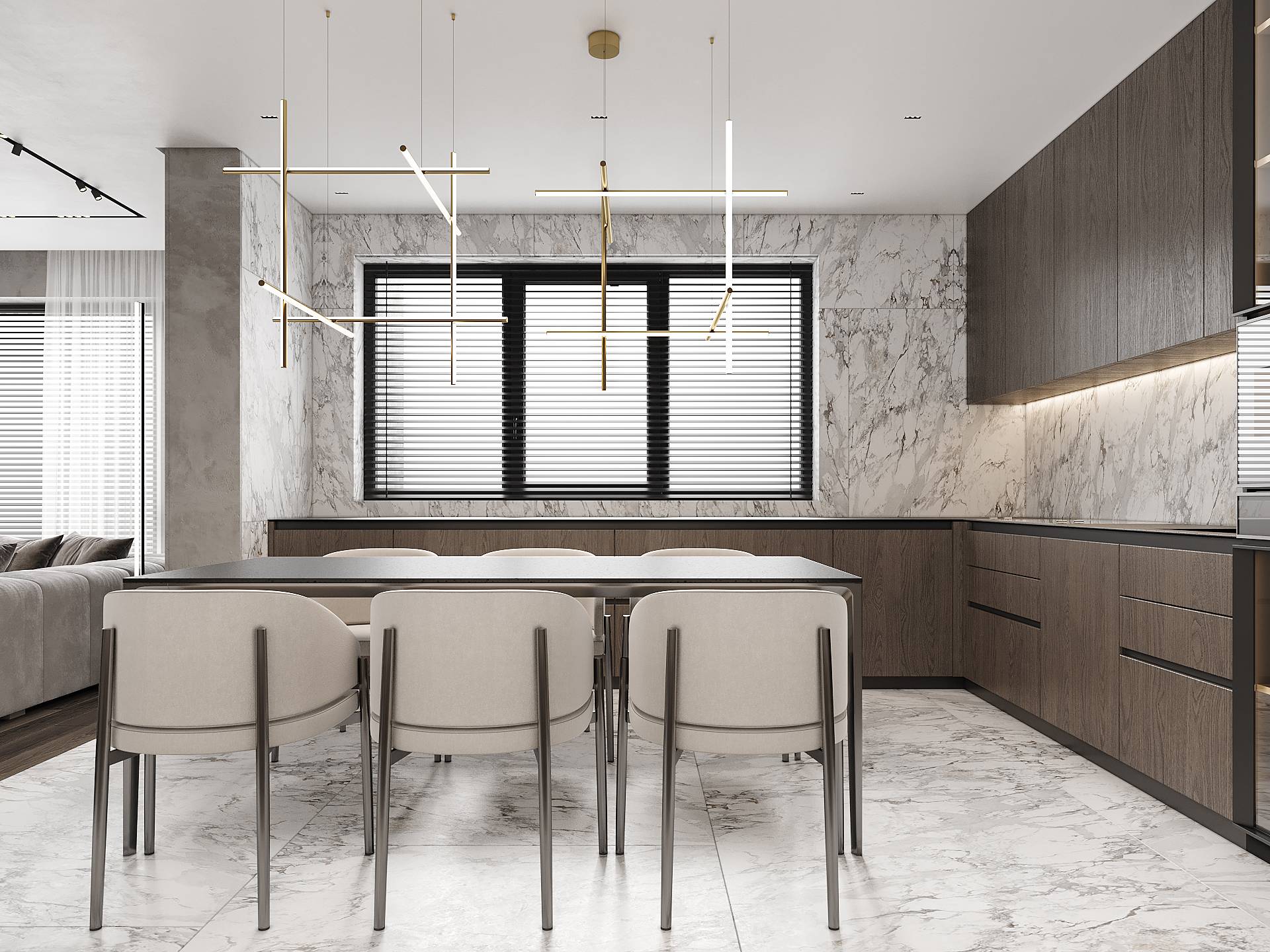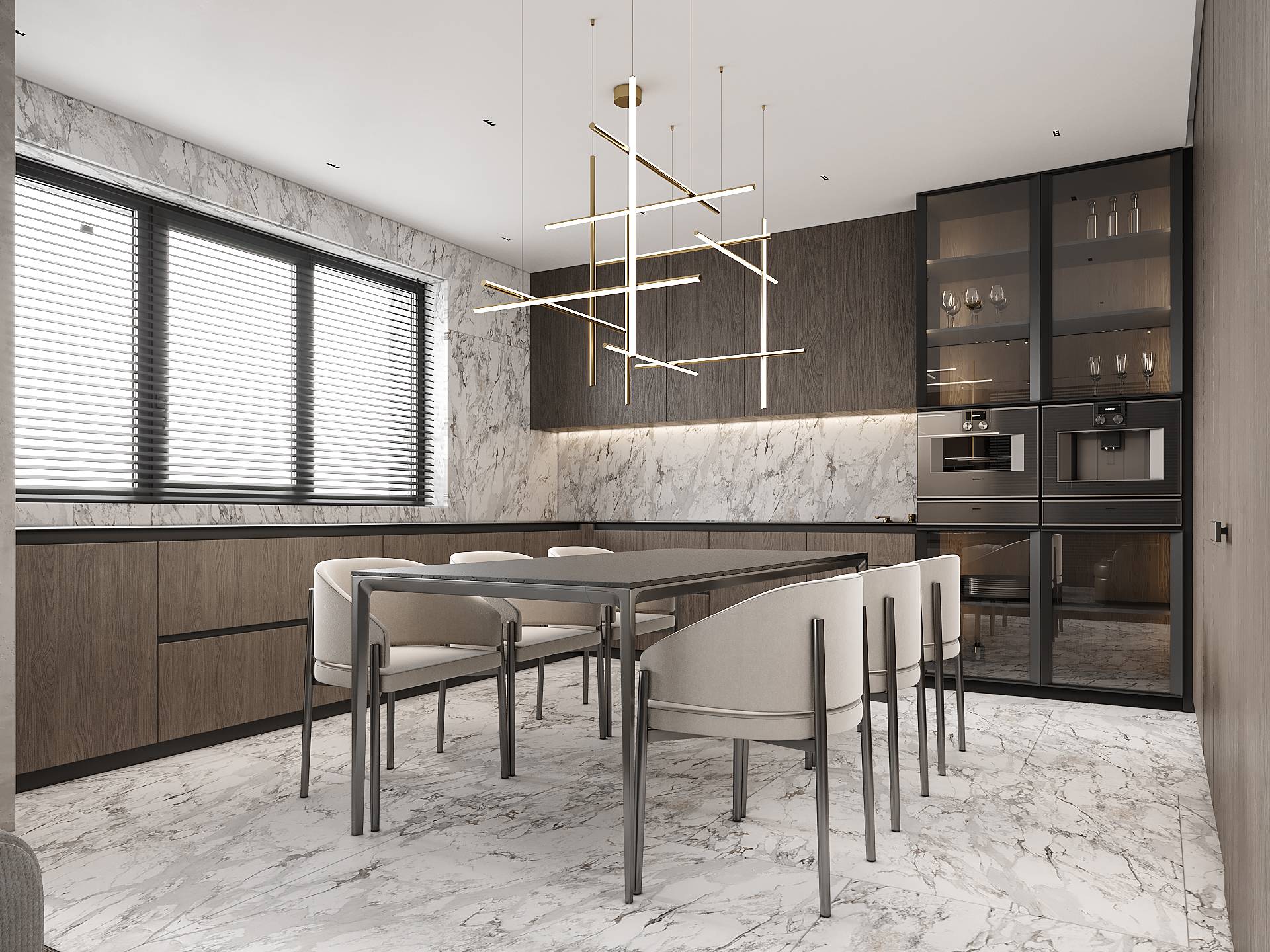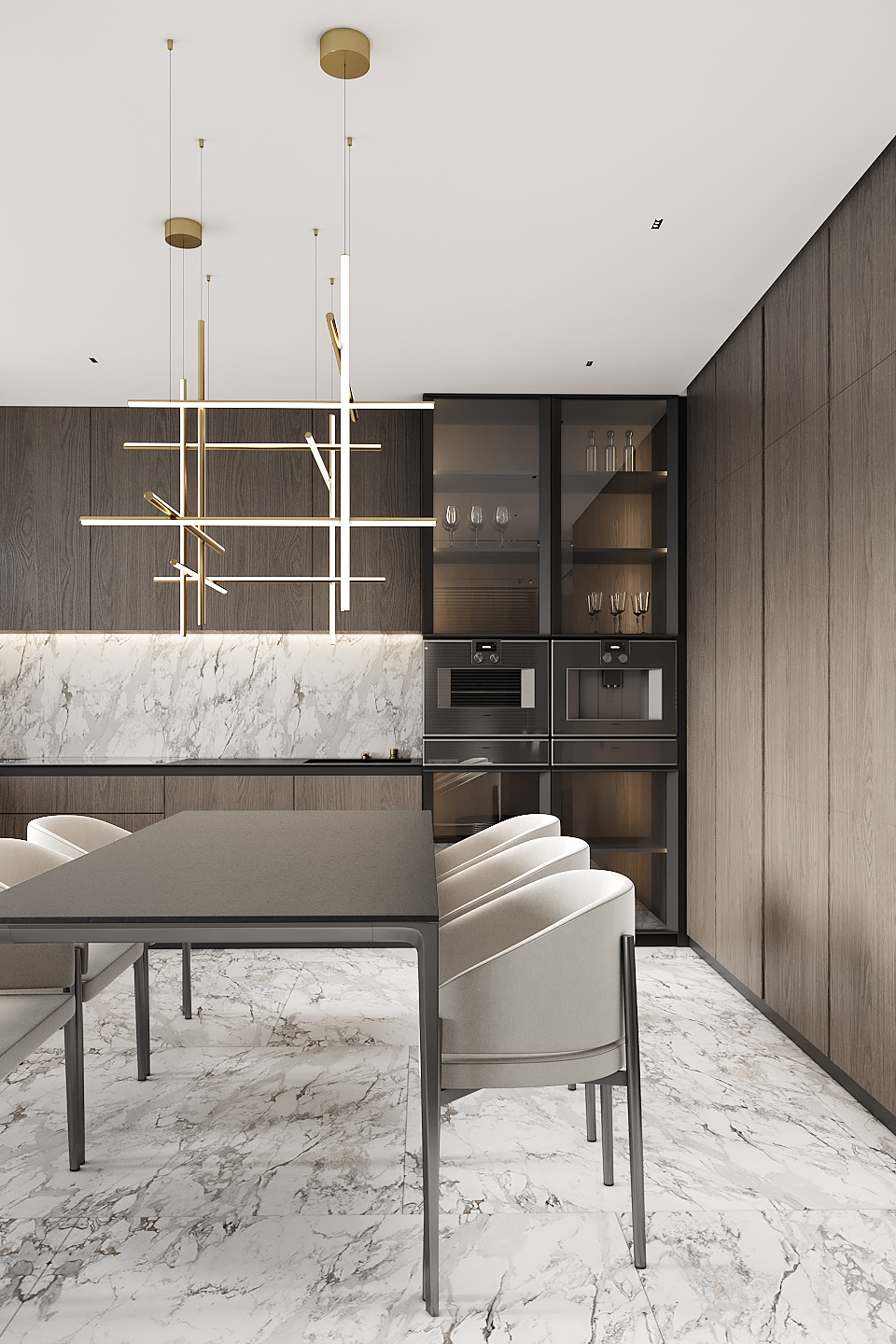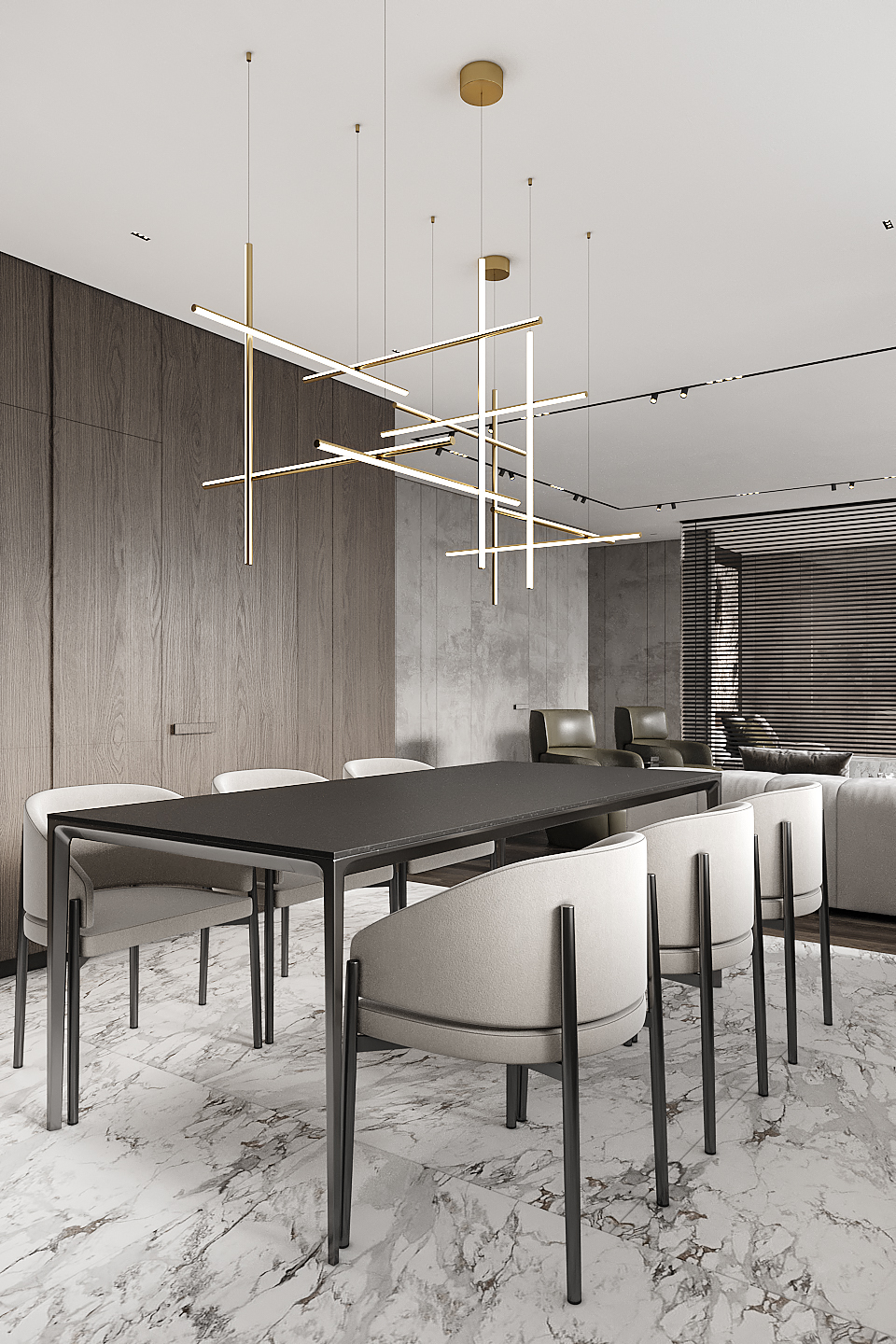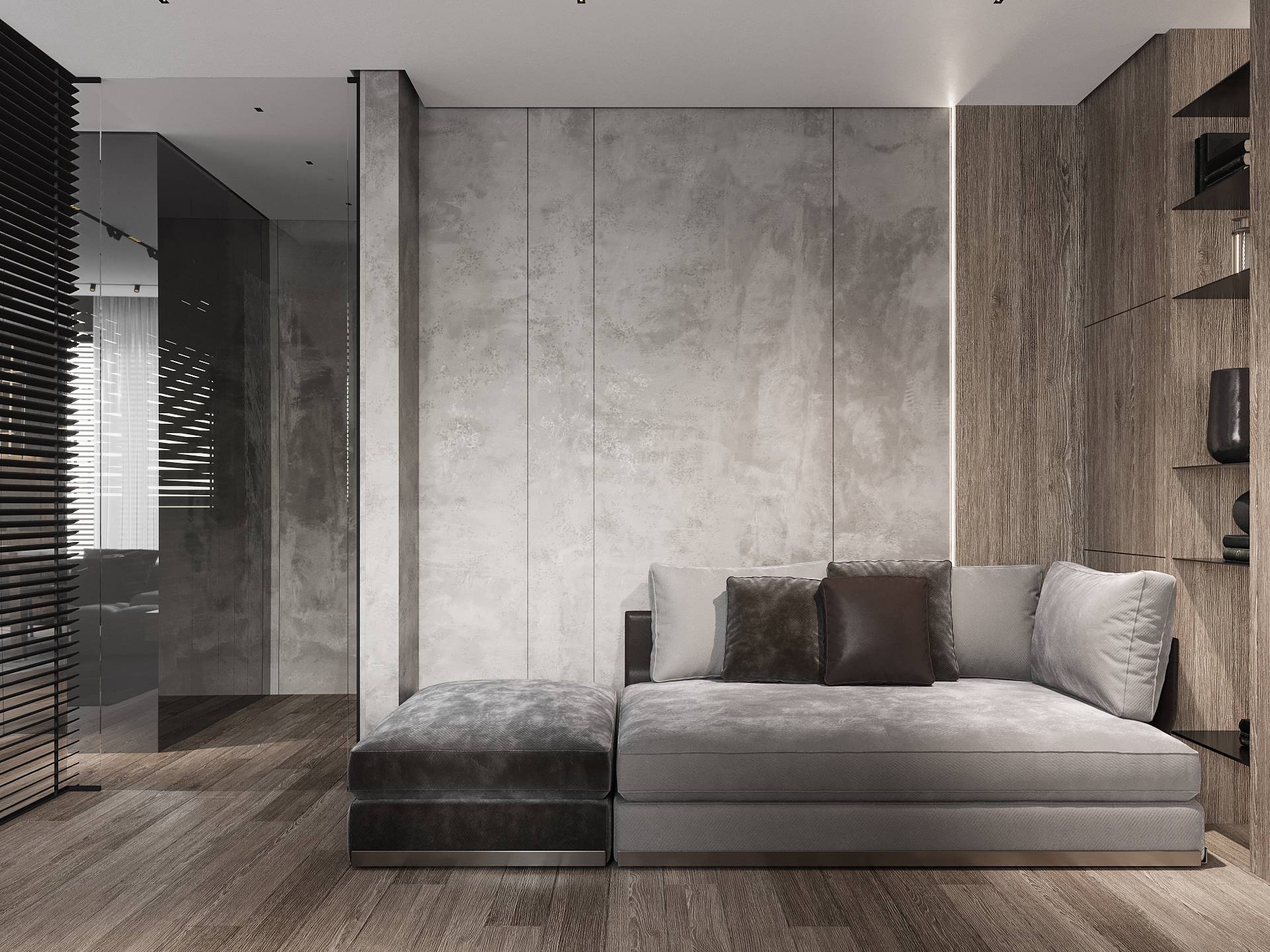 One of the requests we had was to design a comfortable space for working from home, a home office. For this, we decided to retain the qualities of both home and office. Since we used the glass wall and dark blinds to separate the space from the living room, our client received a perfect place to focus on work without being isolated from home.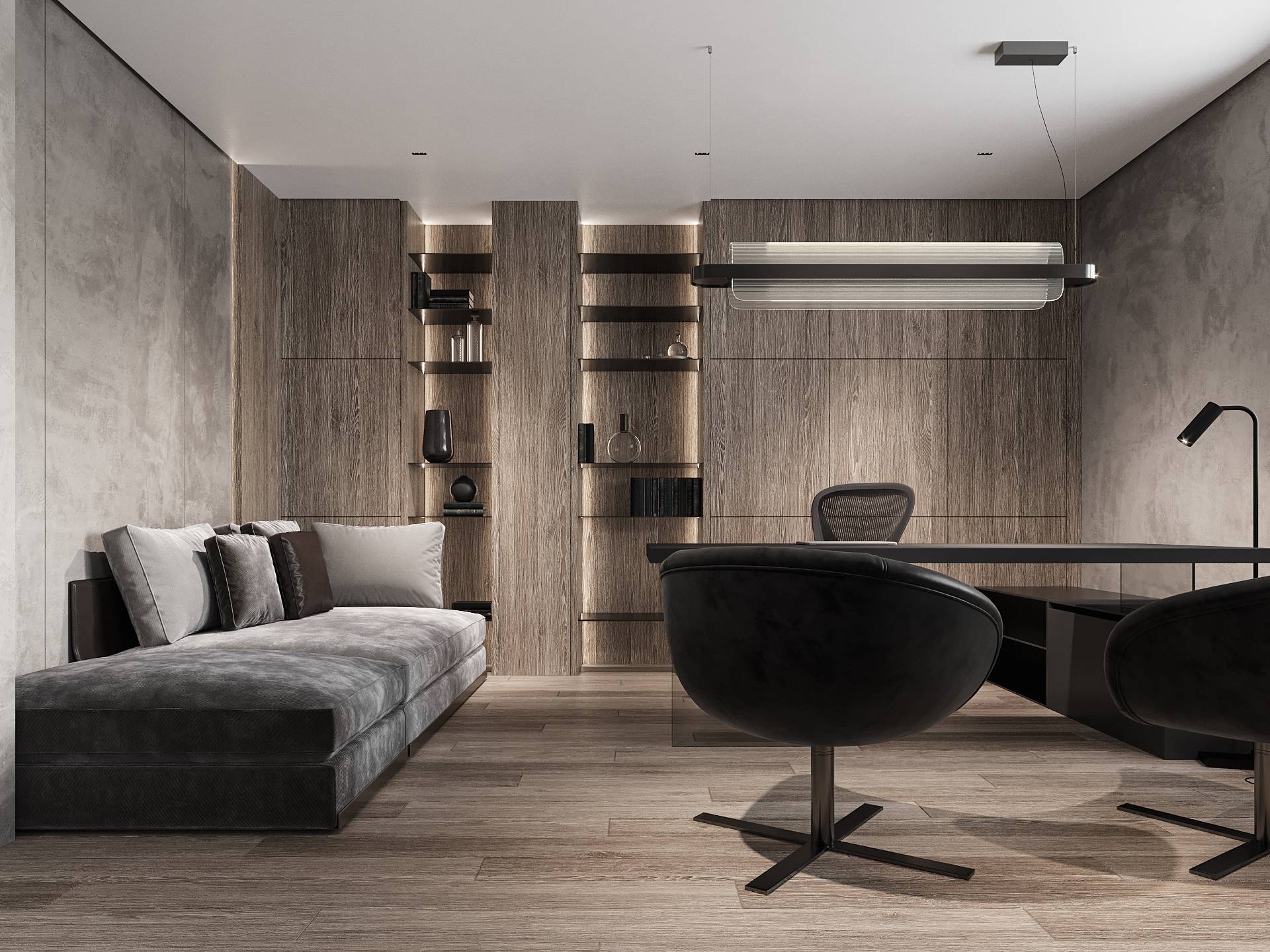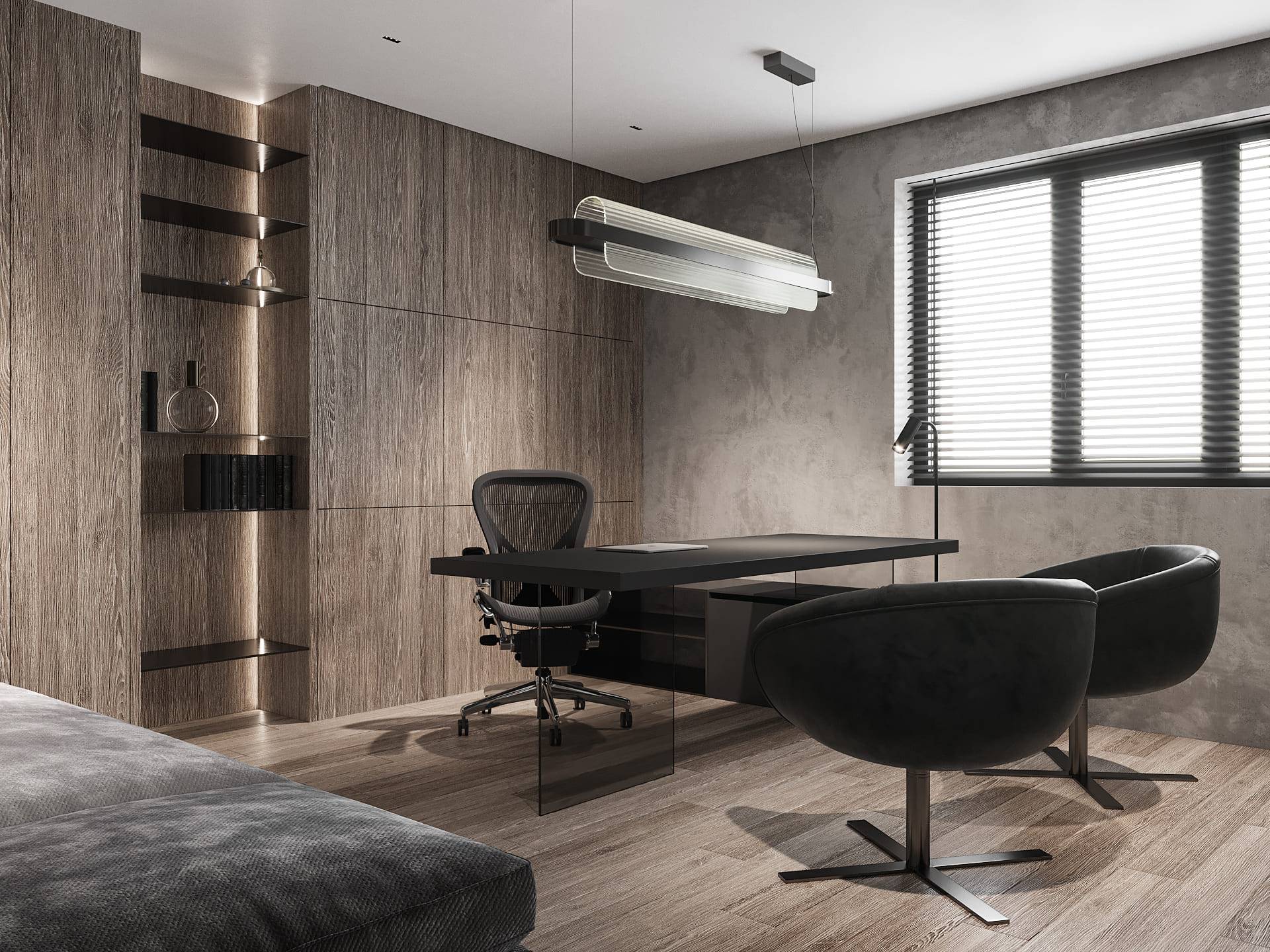 LAYOUT SOLUTION

---