IQ
-90-TT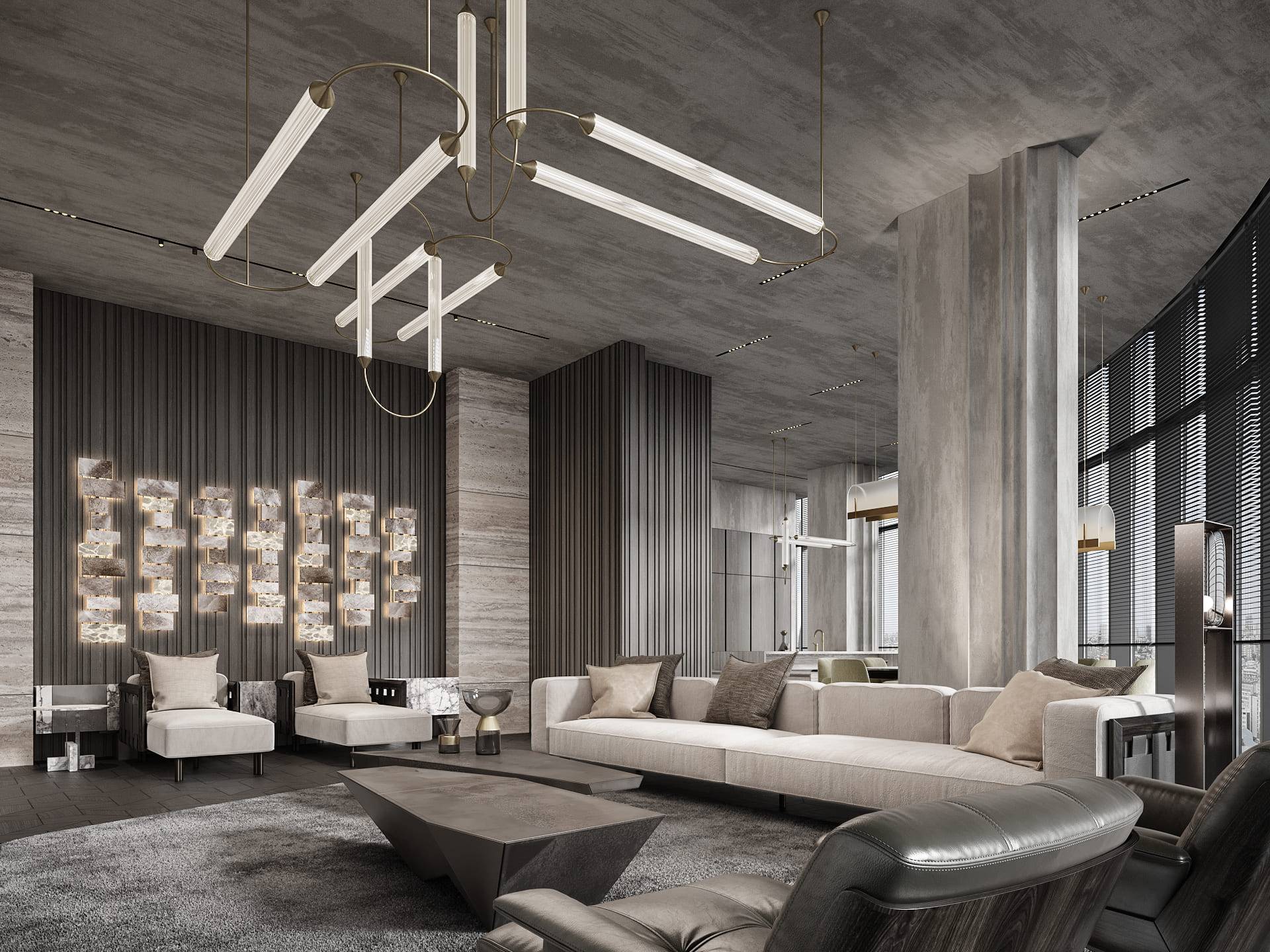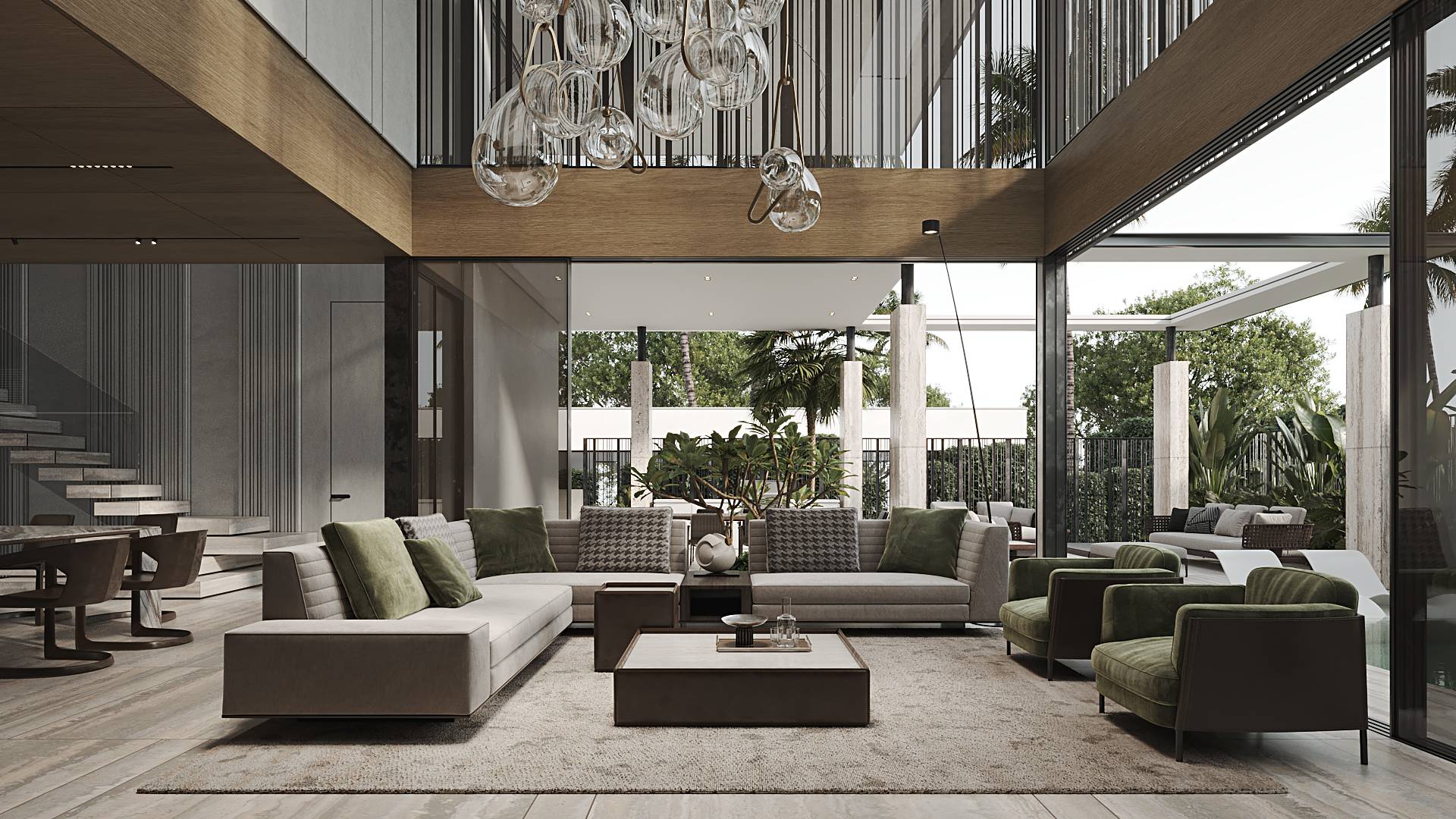 ---
This urban apartment is about a lot of things: unusual decorative solutions, expensive furniture, panoramic city view, and incomparable style. To us, it's about one more important element — the light, and we don't only mean the one that comes through the windows. We worked on this project to satisfy our client's need for a design that would raise the bar for what a cool interior should be. Let's see how we made it possible.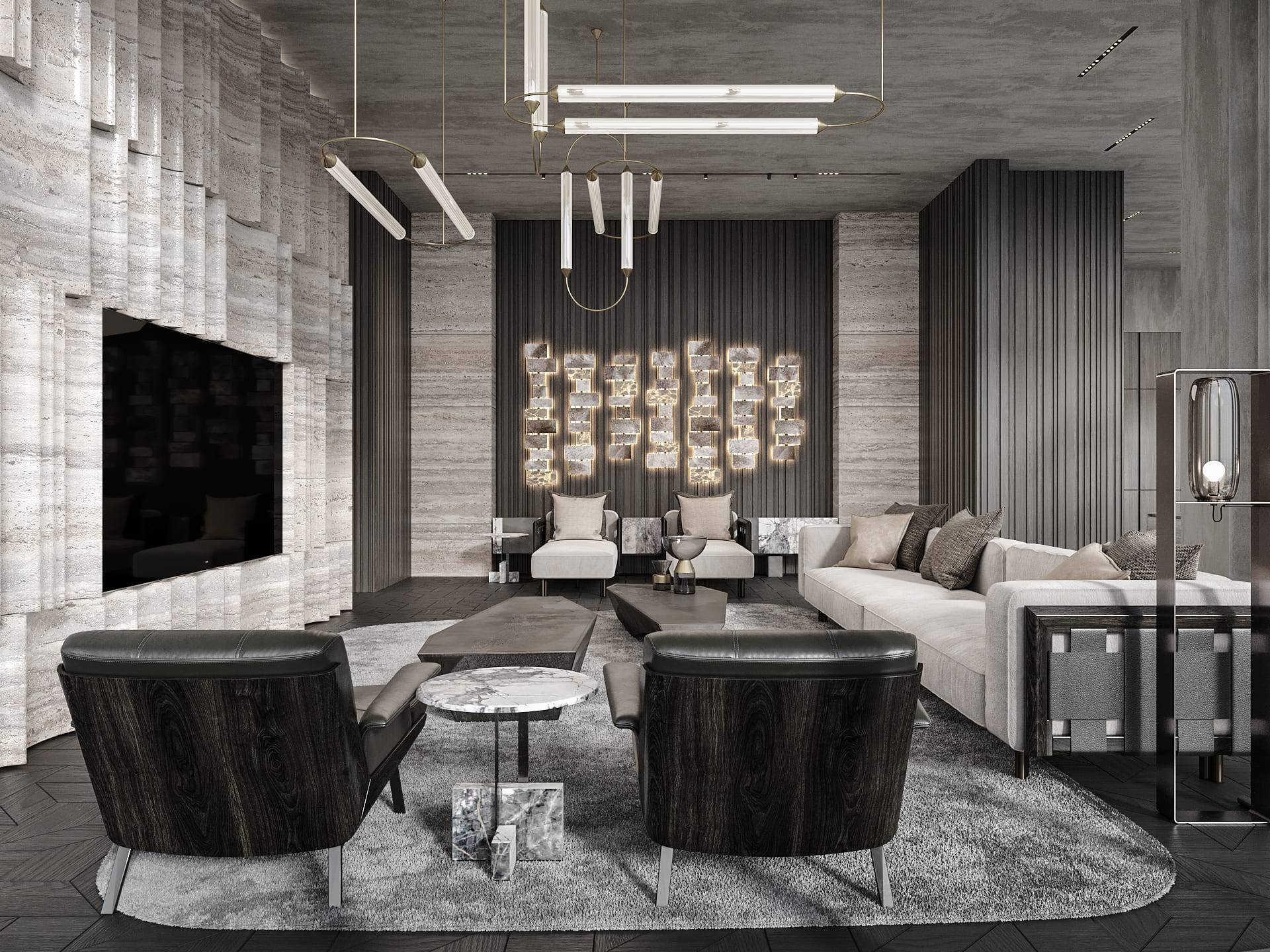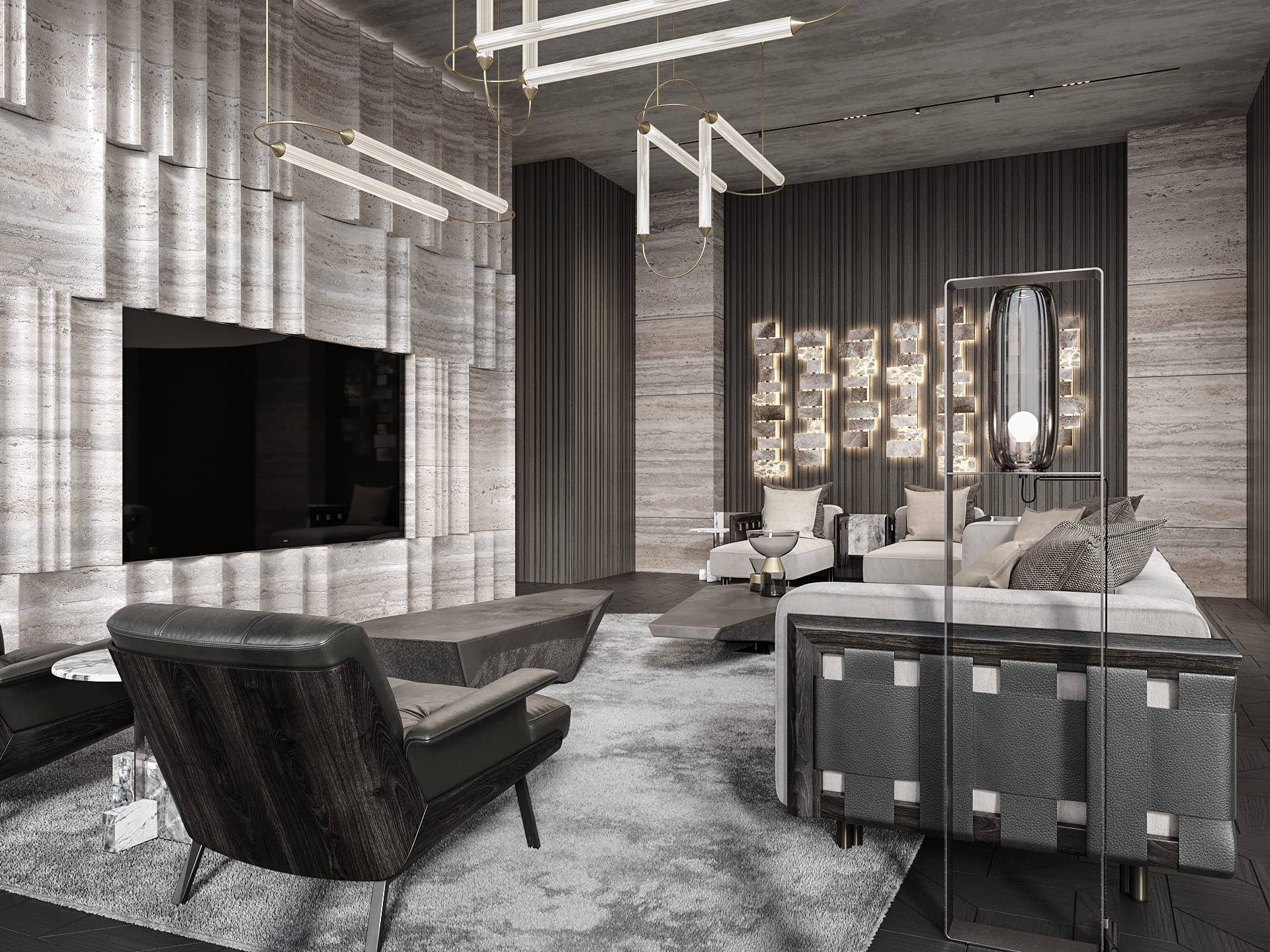 Planning-wise, it was one of the most unconventional apartments to work with. It has huge panoramic windows and sophisticated architecture with decorative columns — shortly put, a solid base of what a skilled designer might need to come up with a never-seen-before interior. Since the space is well-lit throughout the day, it allowed us to use gray plasterboard for the ceiling and walls, ribbed and concrete panels for columns, and create a bespoke travertine panel for a TV zone. This mix doesn't only look impressive — it takes urban interiors to a whole new level.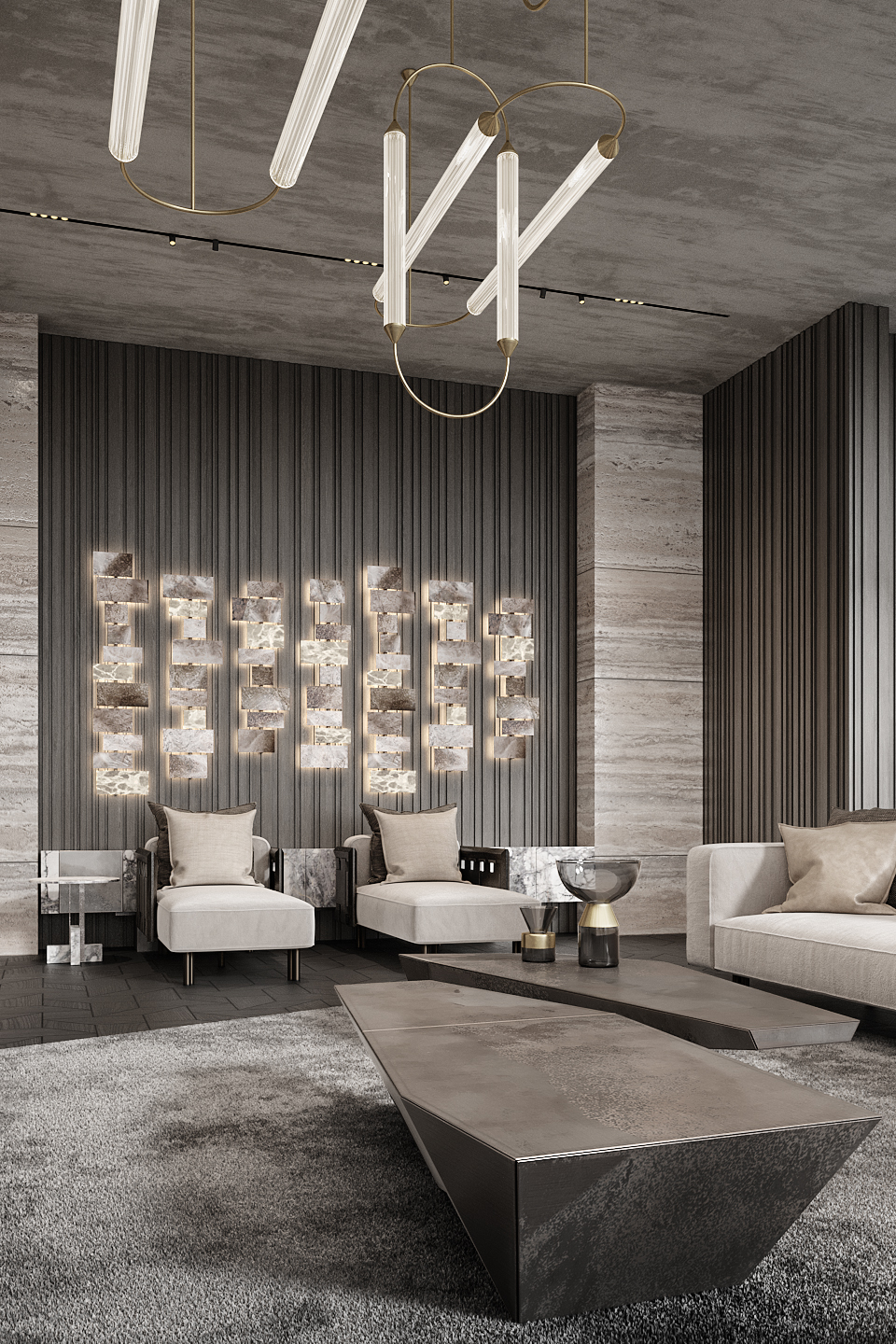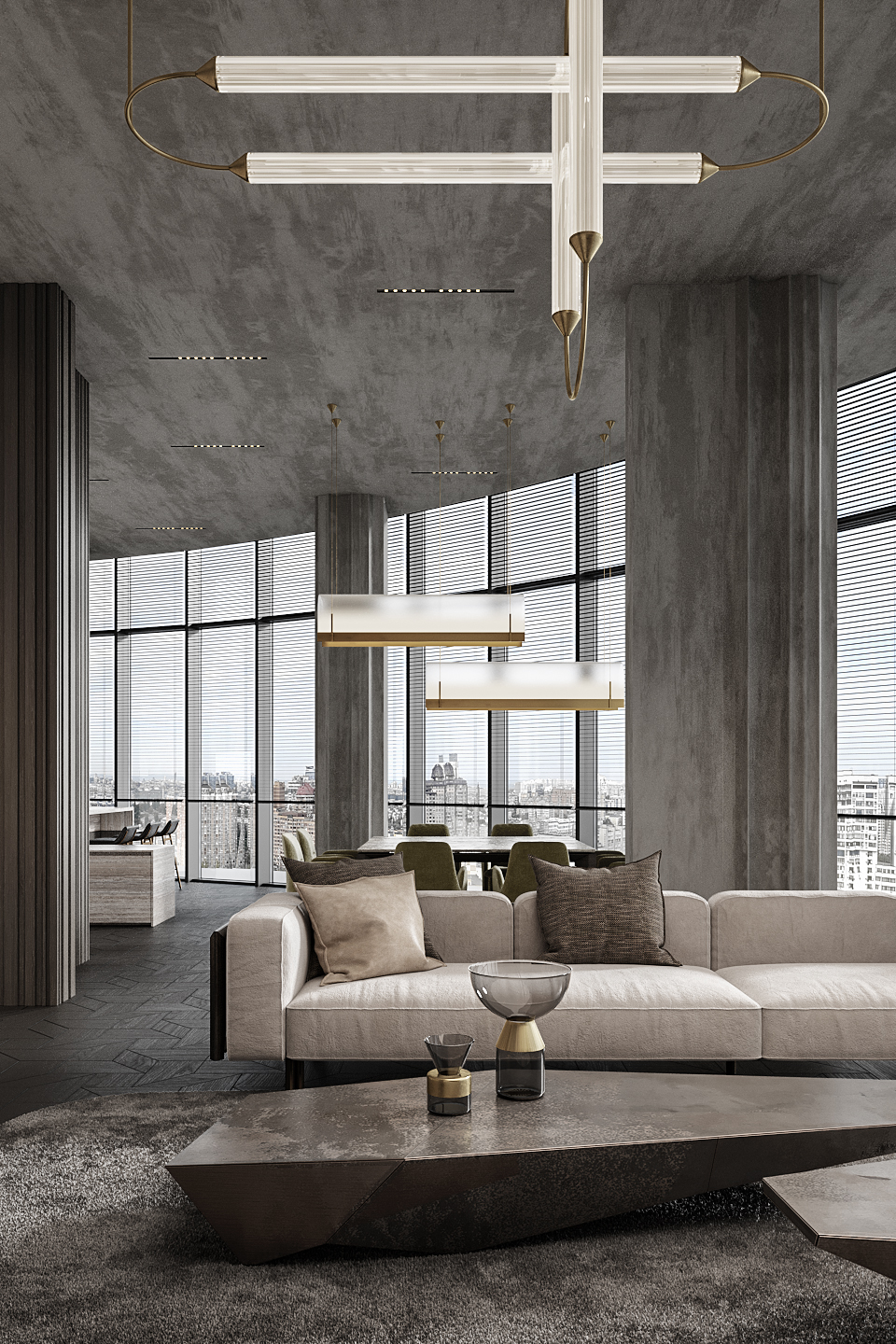 There's also a reason we said that this apartment is about the light. Take a closer look at chandeliers, perimeter lighting, and floor lamps. They aren't here solely to balance the light/dark ratio during the evening time — they're the result of intelligent design and true craftsmanship in the most artistic form. And so is the travertine backlit installation near the armchairs. The wall decoration demanded exquisite furniture, which is why we opted for pieces from the best manufacturers. It takes only one look at the monolithic coffee table and contrasting armchairs to understand a simple thing: this is a home where the man of style lives.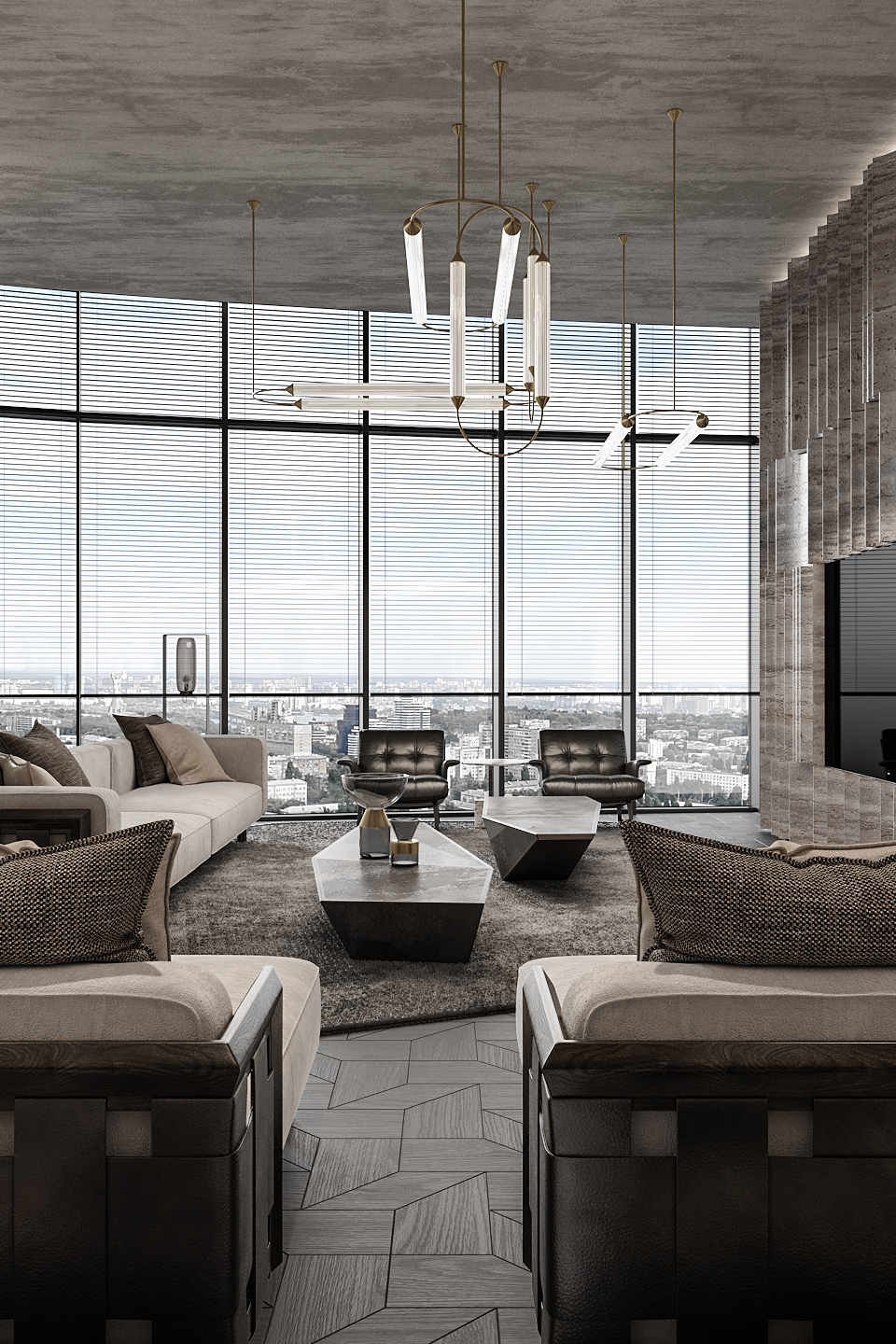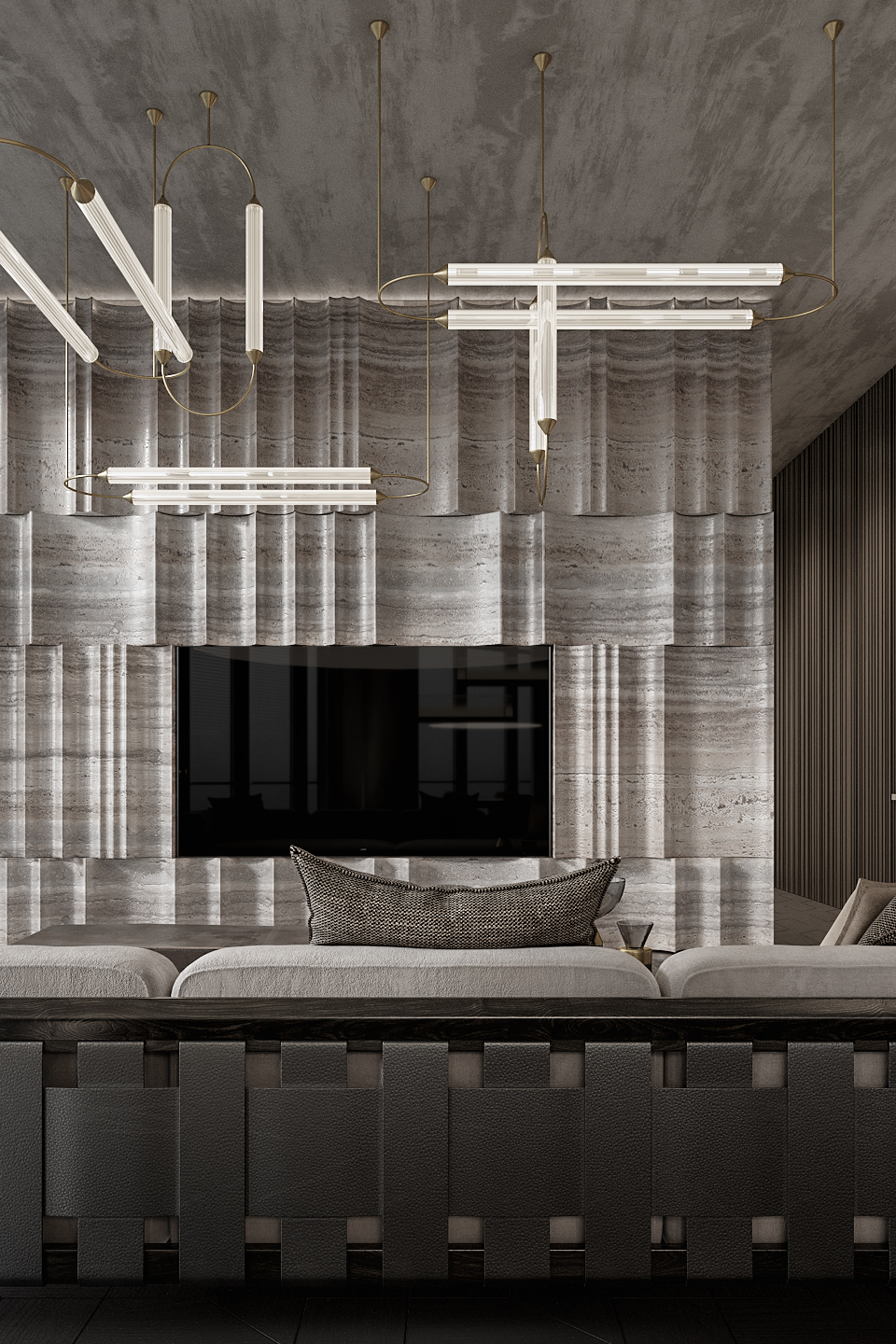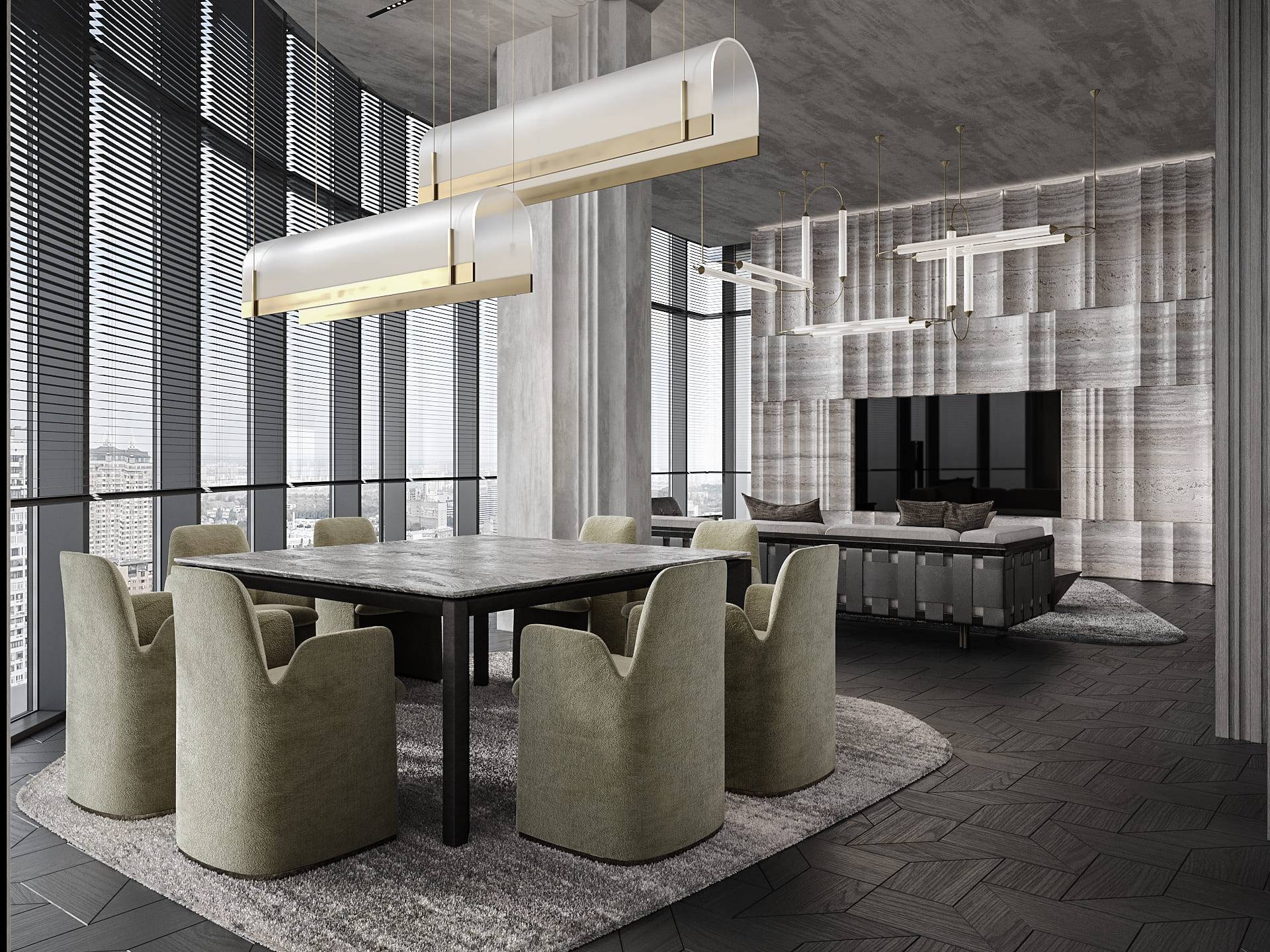 The dining area is a part of the living open space, so we used contrasting carpet to zone it. Poliform chairs in olive upholstering added the right color accent that the space needed. We planned this area to be right near the windows for a reason — just imagine how nice it would feel to invite your dearest ones over for a dinner with a view.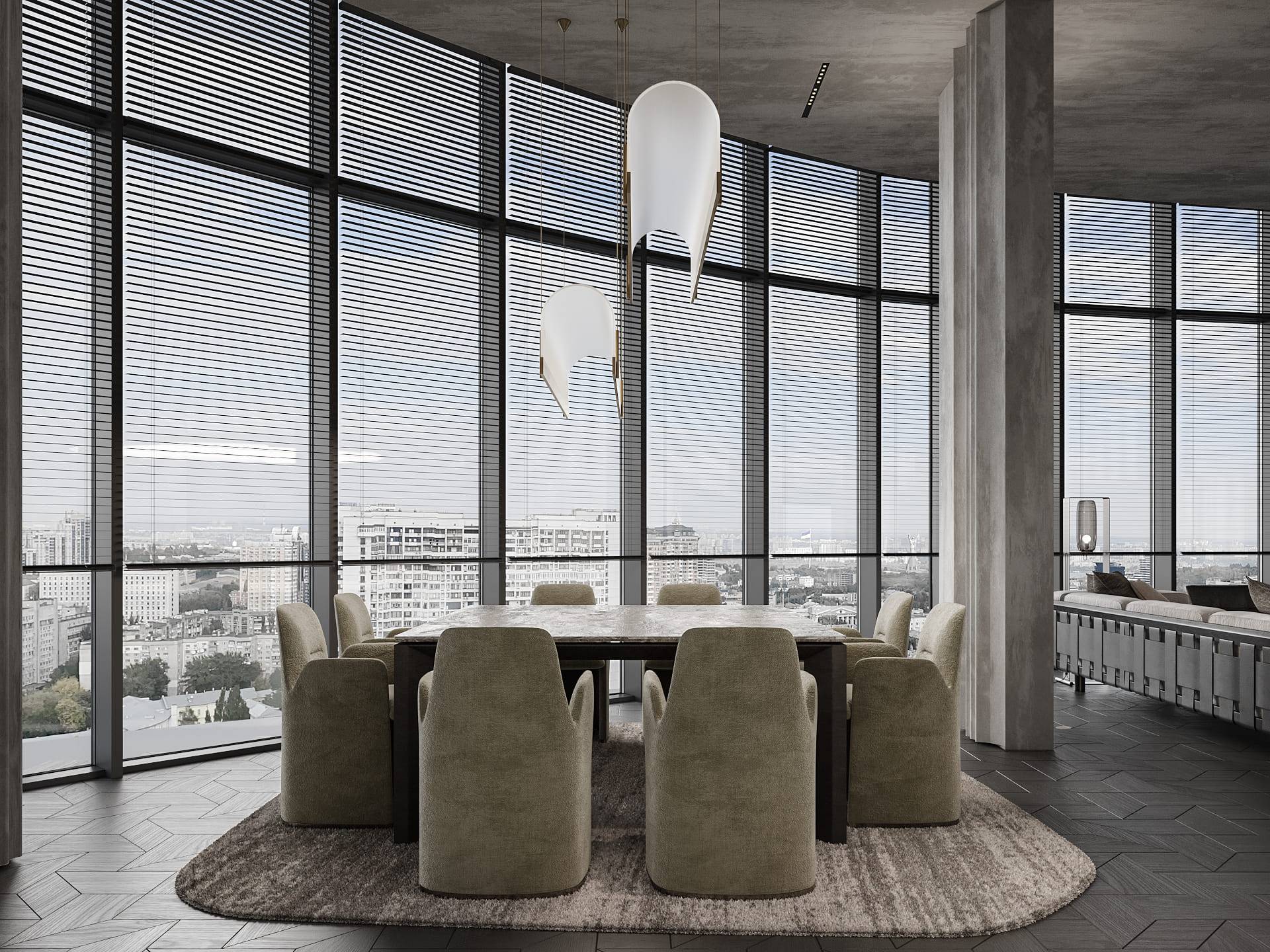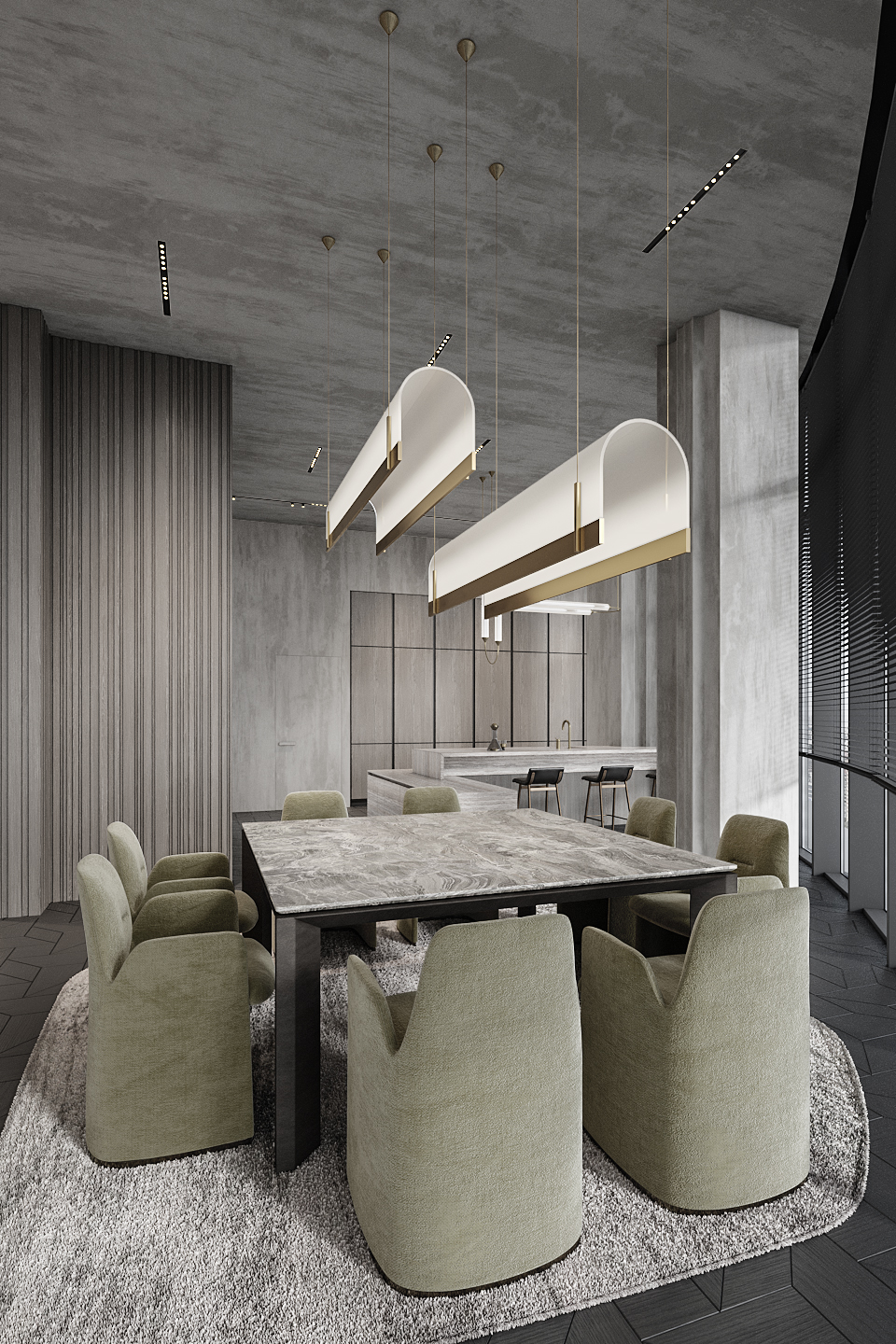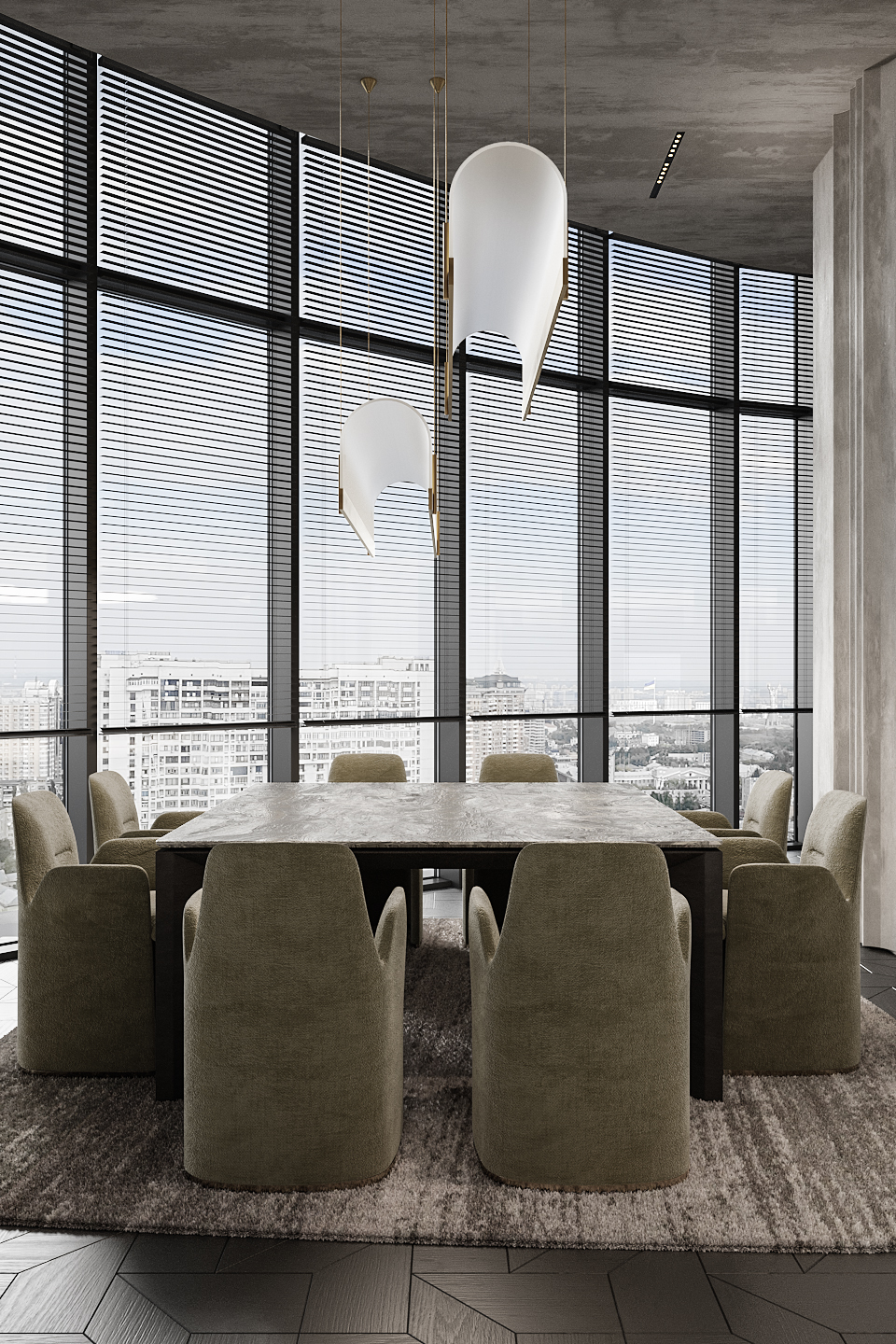 Rock, metal, veneer — we chose this mix for the island to balance the monotonous Piet Boon kitchen. The kitchen area also features the same linear lamps that you saw in the living room, thus giving the space a feel of unity.
LAYOUT SOLUTION

---