IQ
-87-OR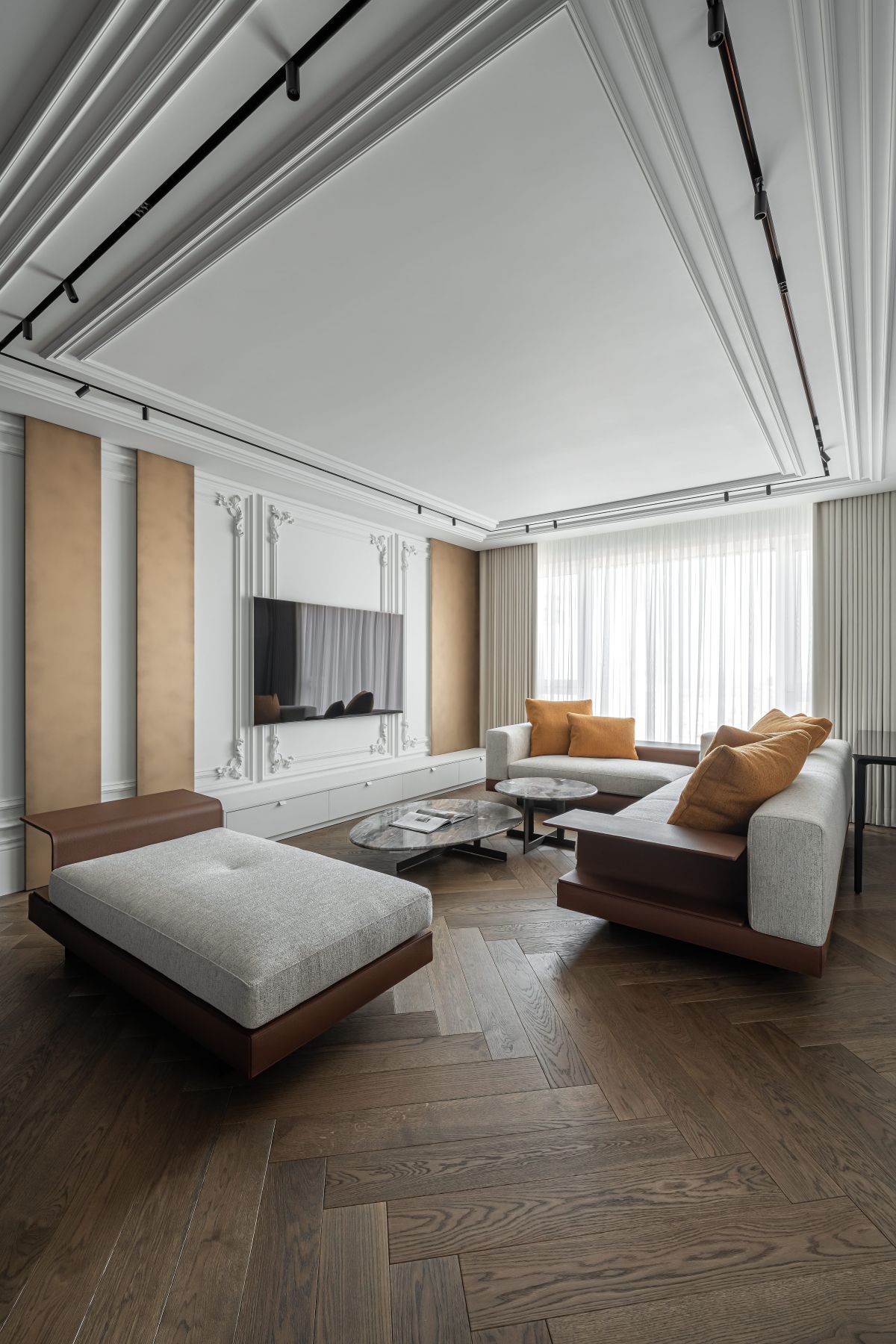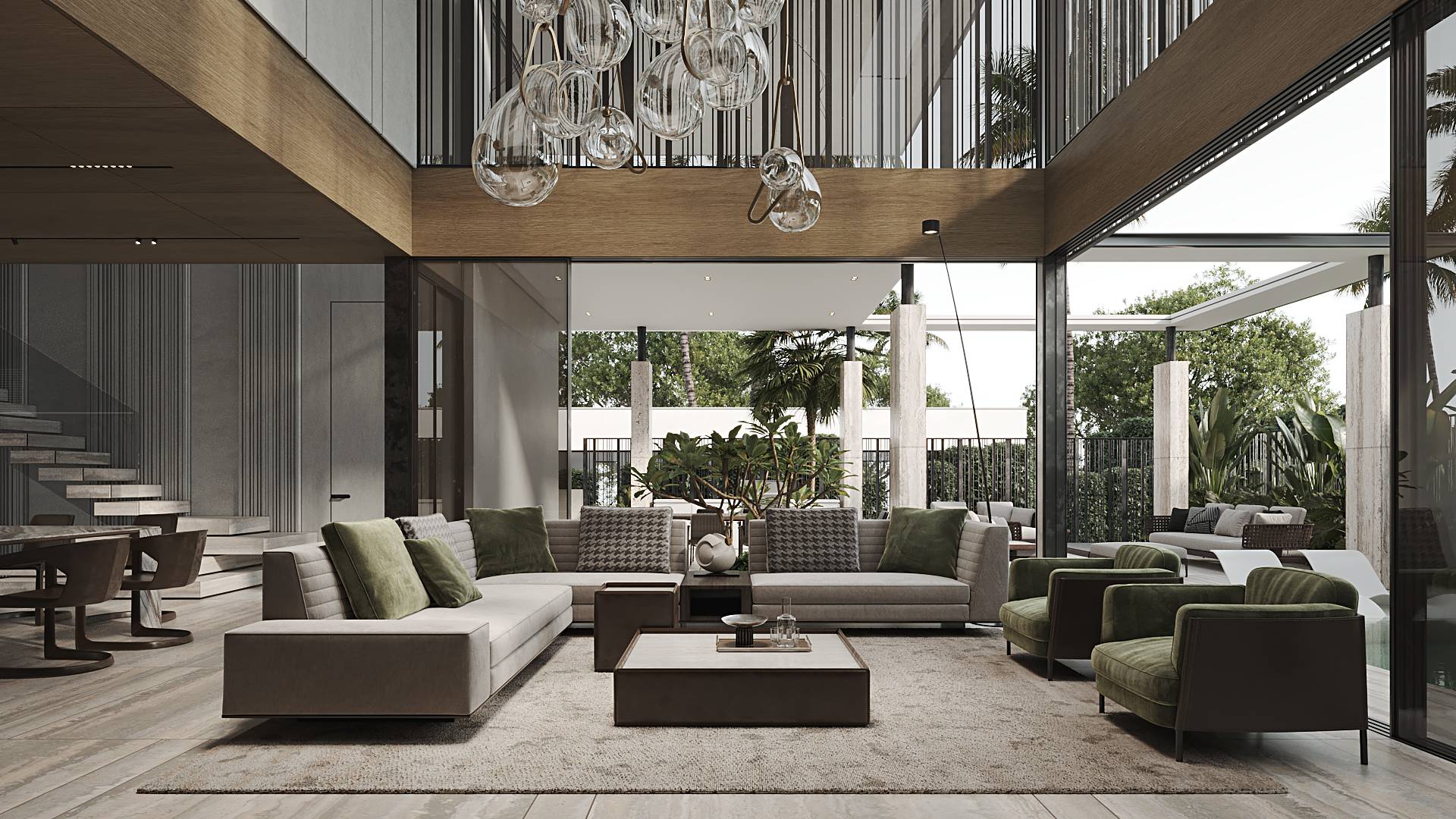 ---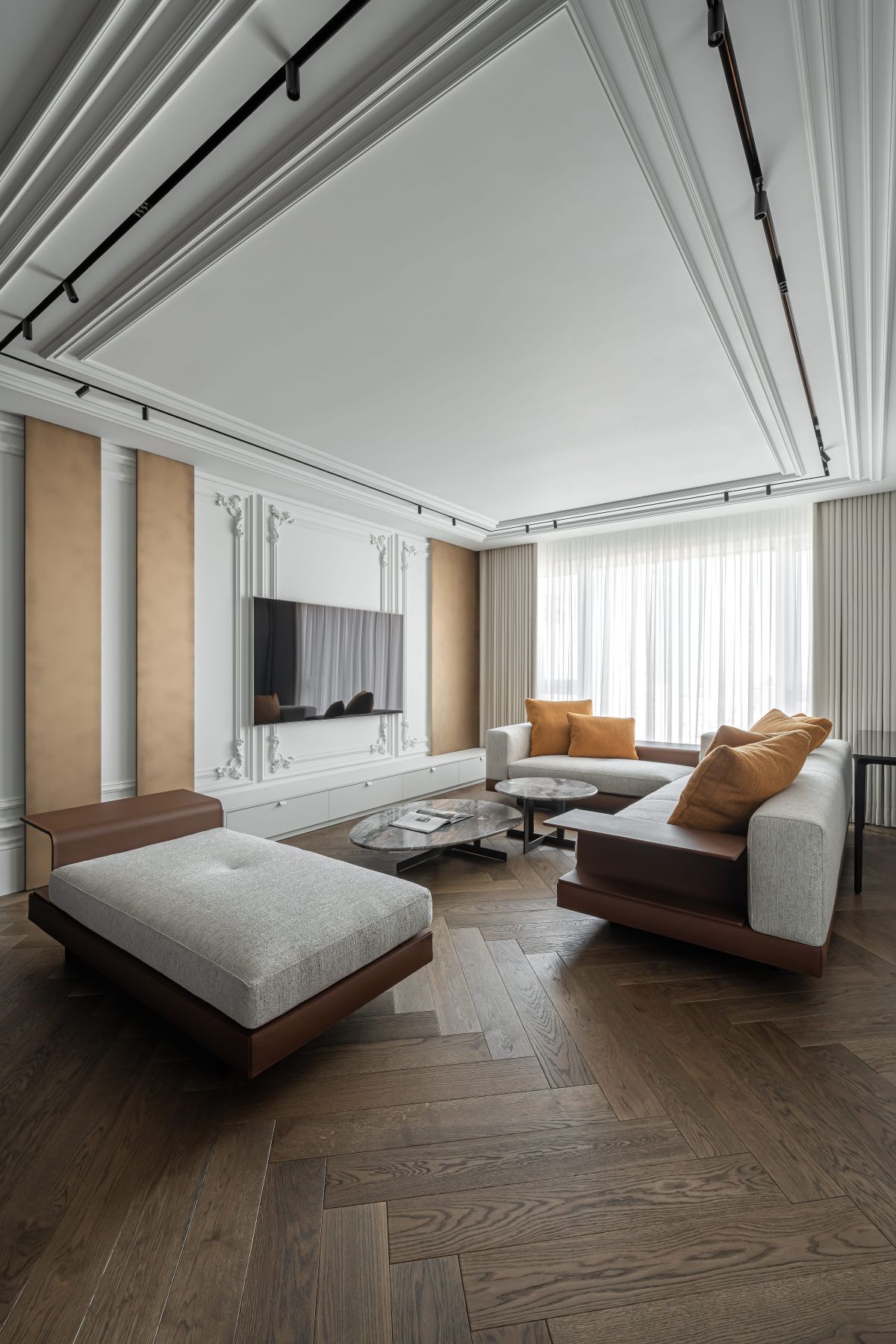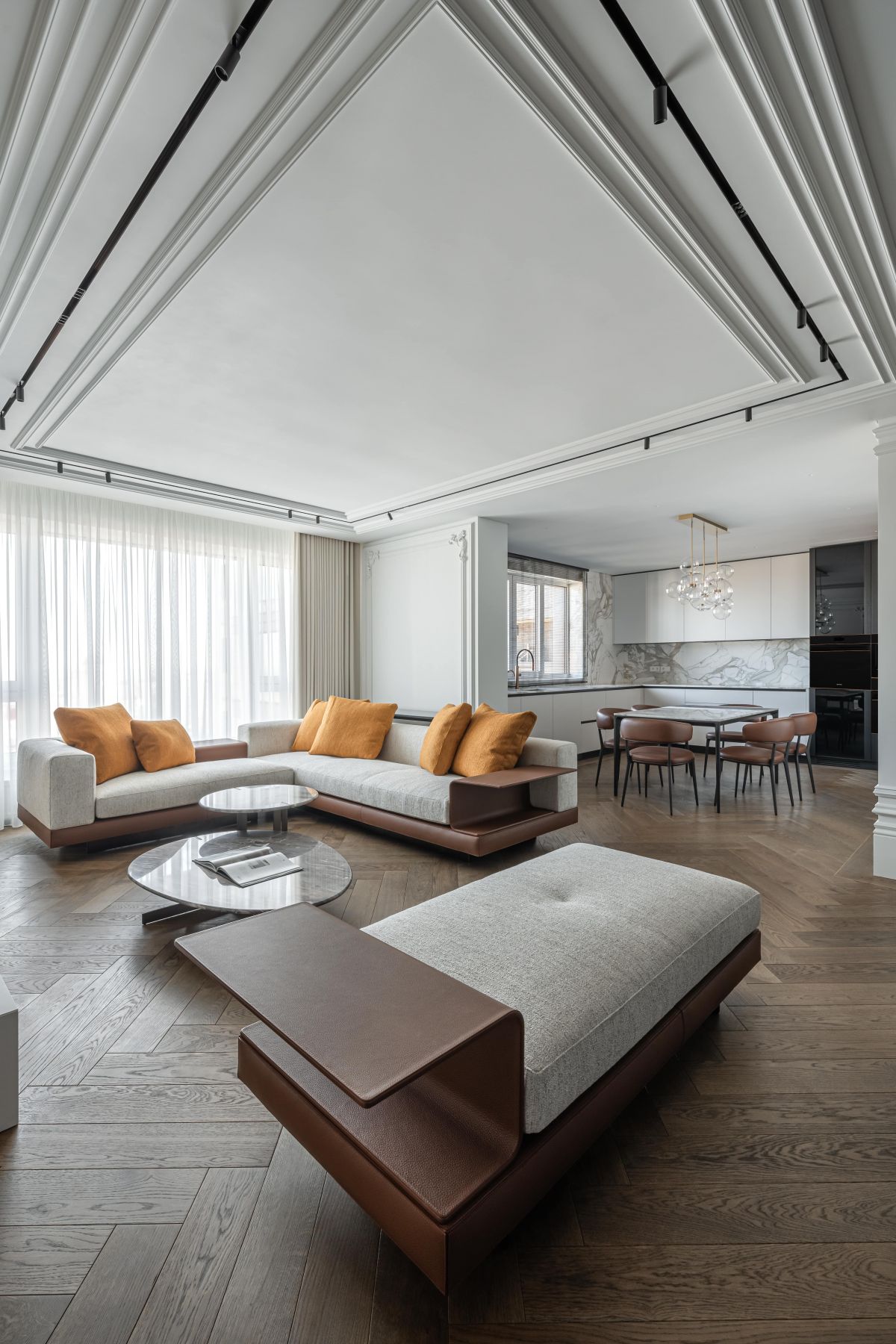 The staple of any hospitable home, a living room should be a comfortable place for socializing. We also wanted to make it worthy of adoring looks. Color is another accent of this space, and here it also indicates where the center is. And isn't it the best place to invite friends over for a home party with a view?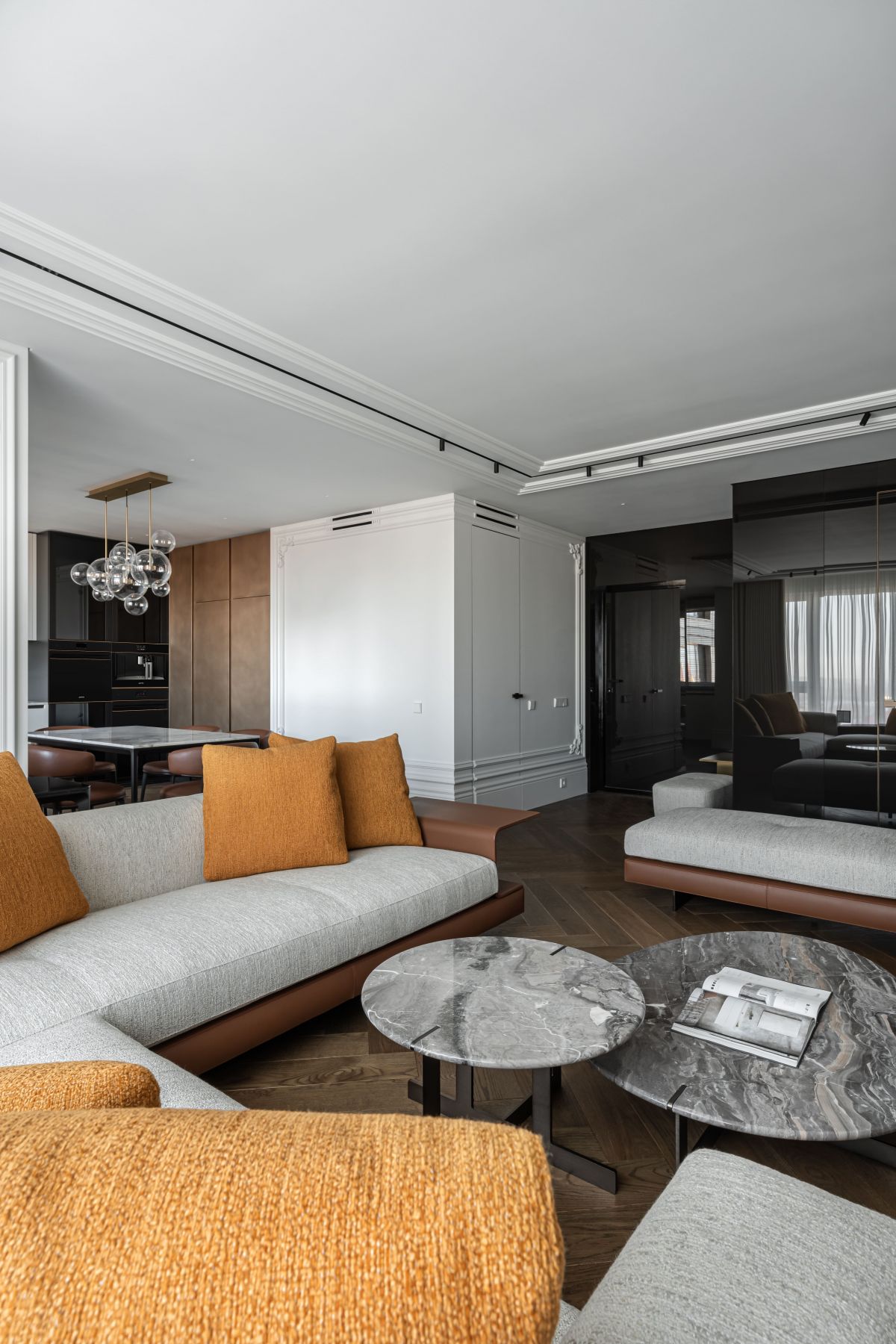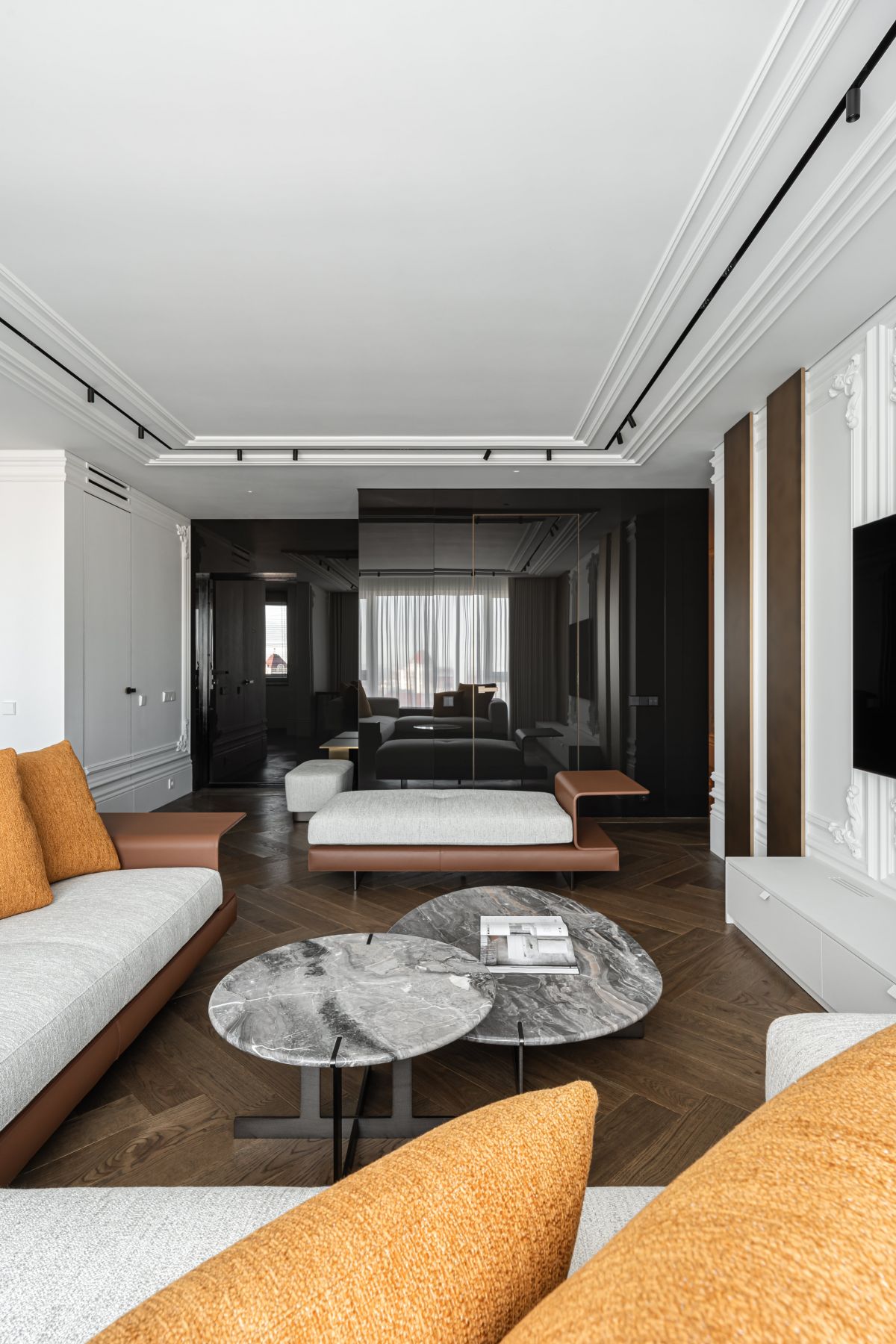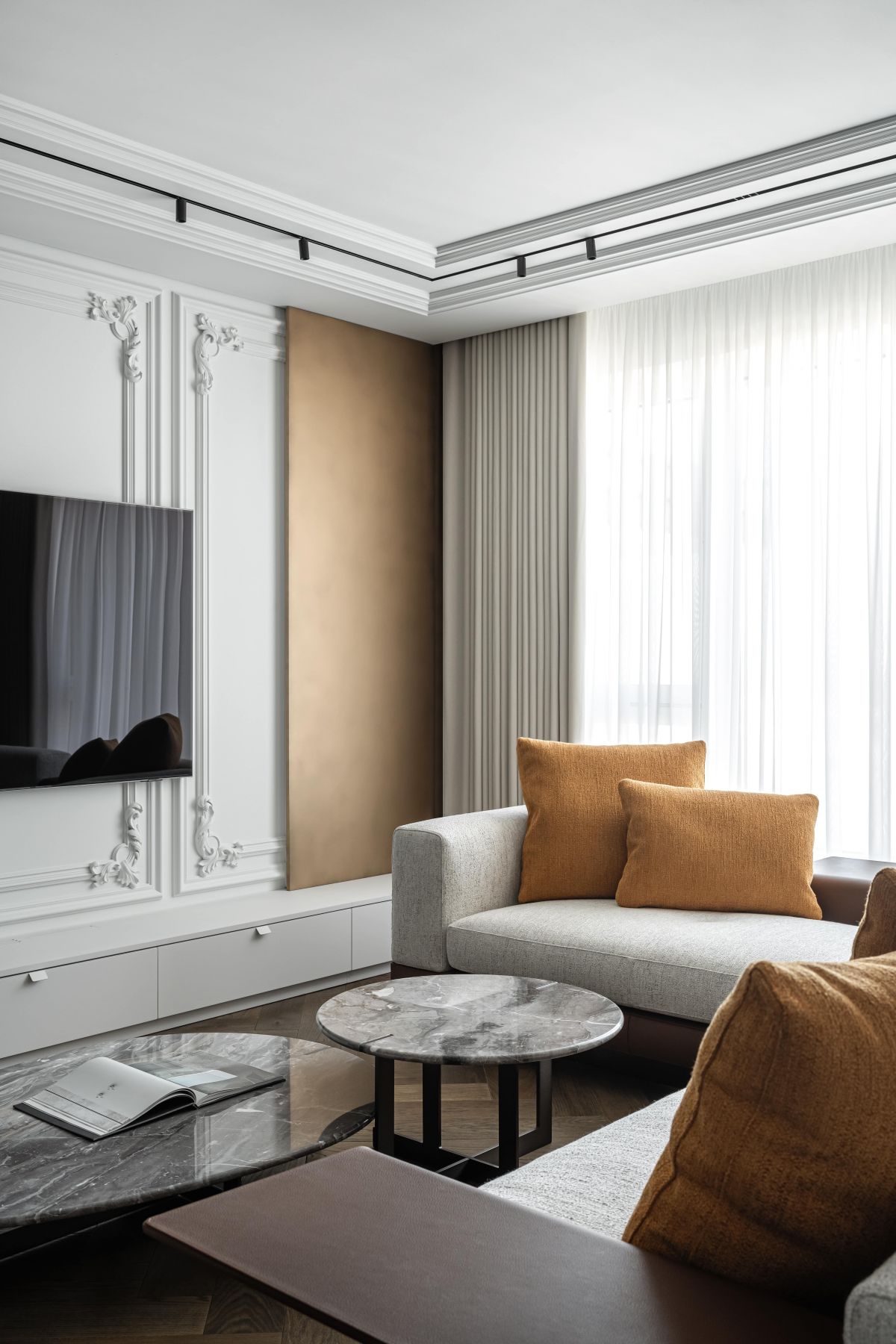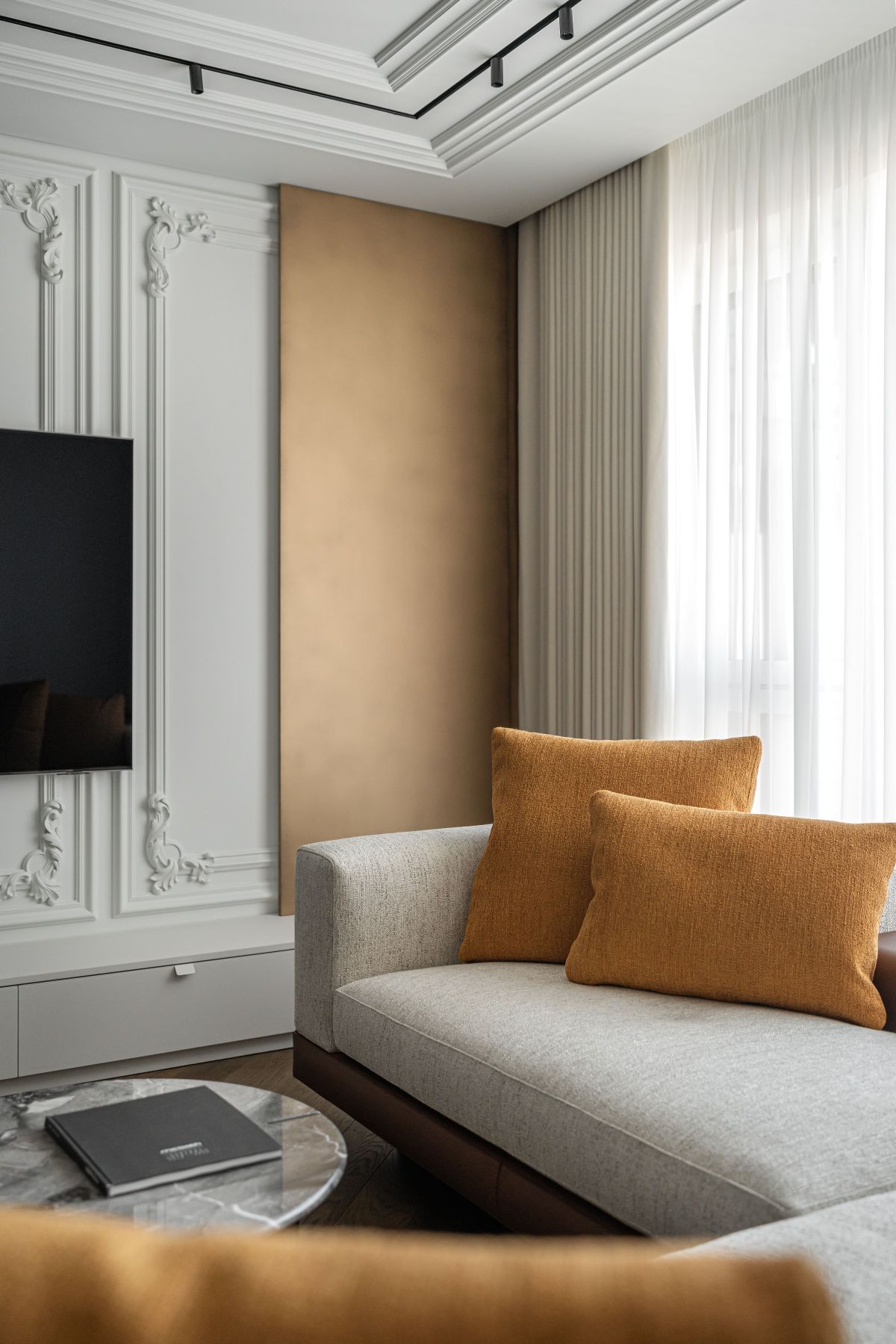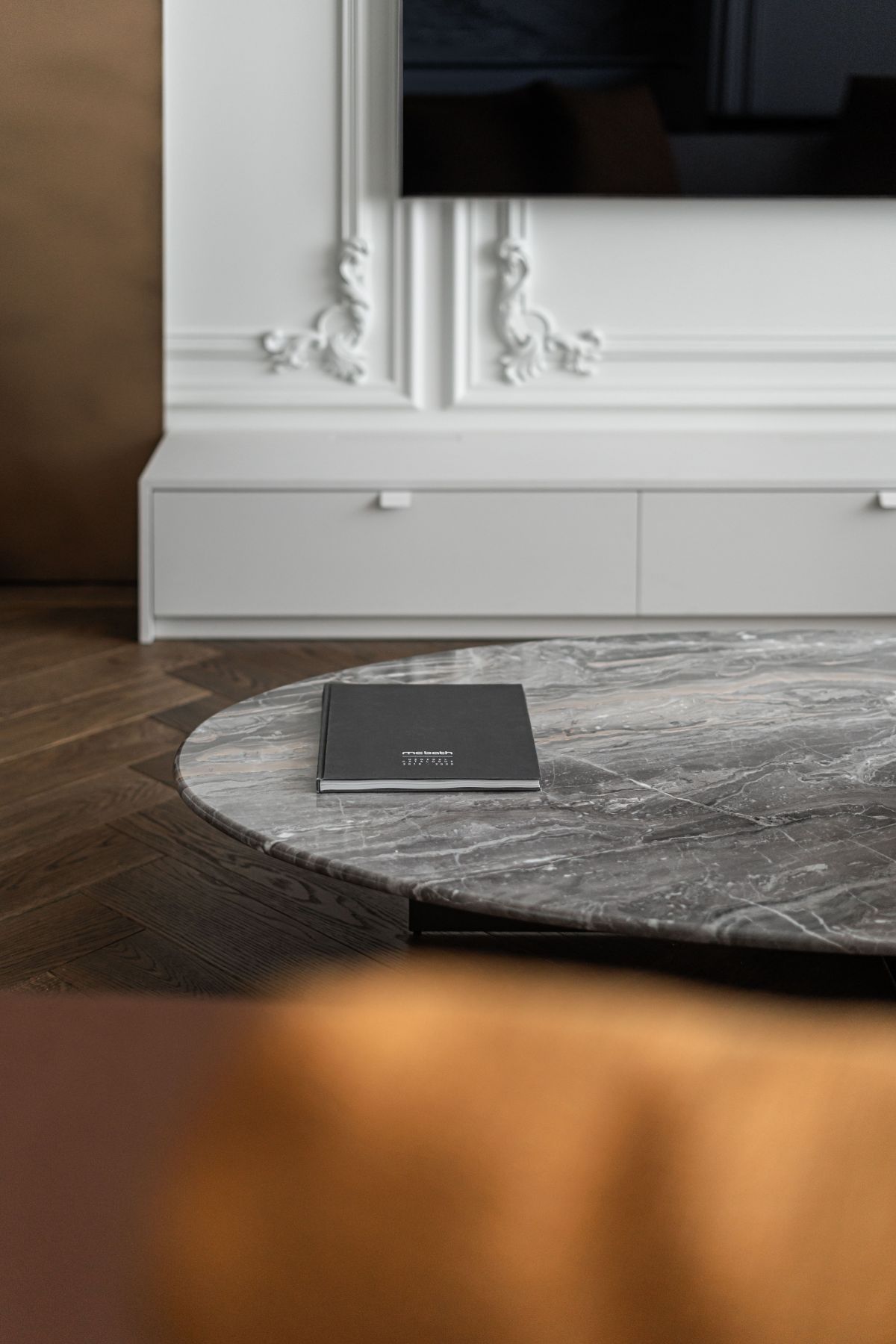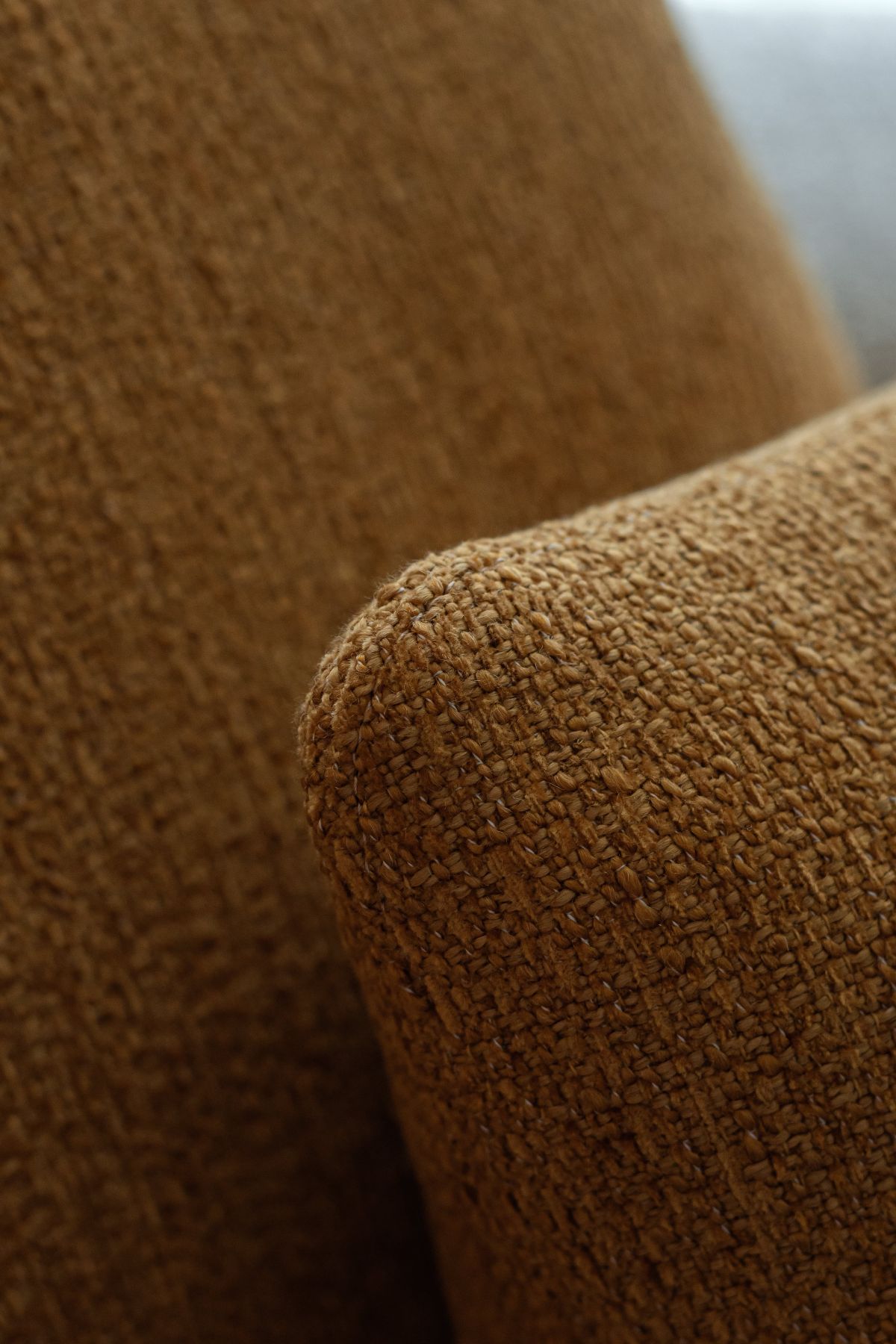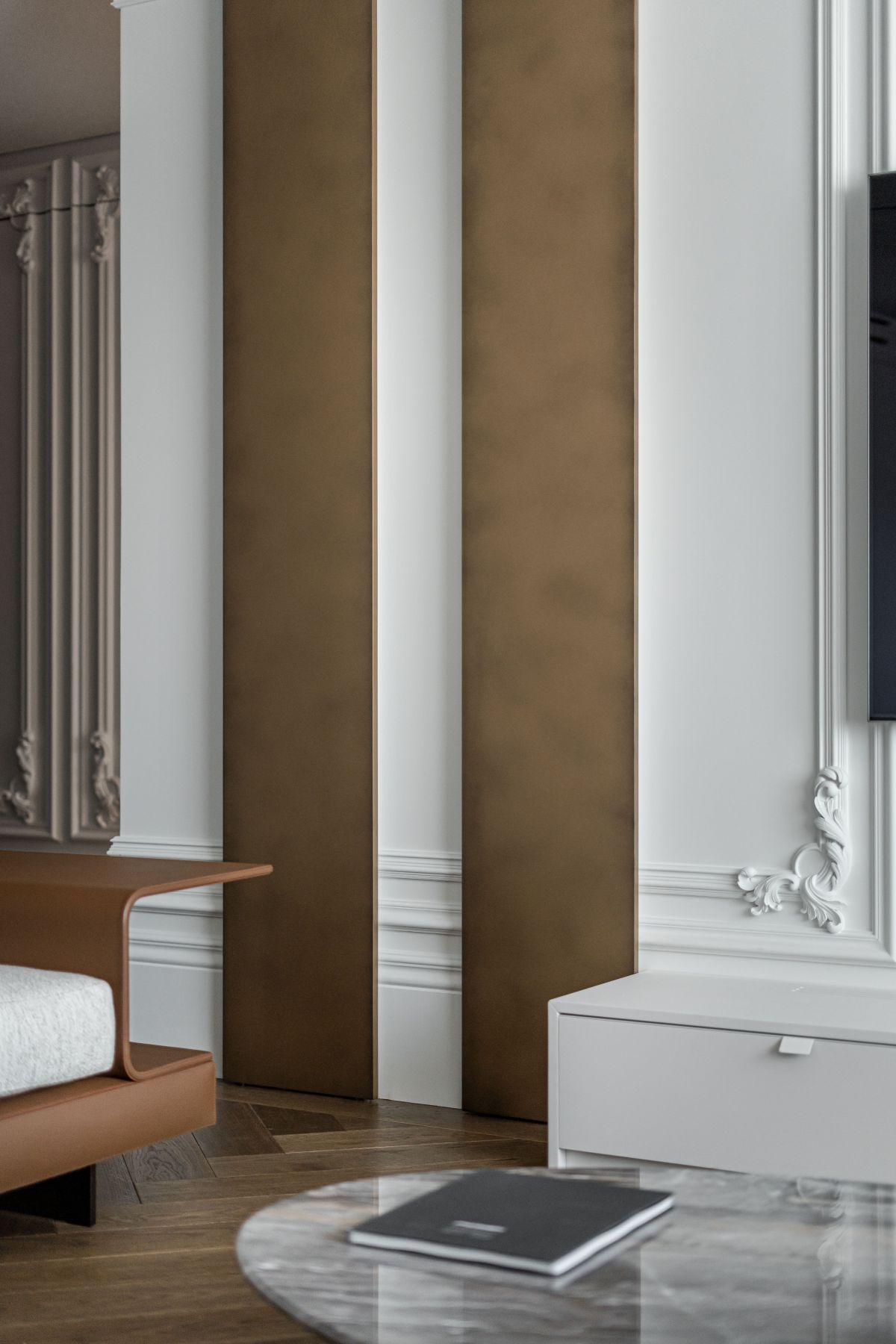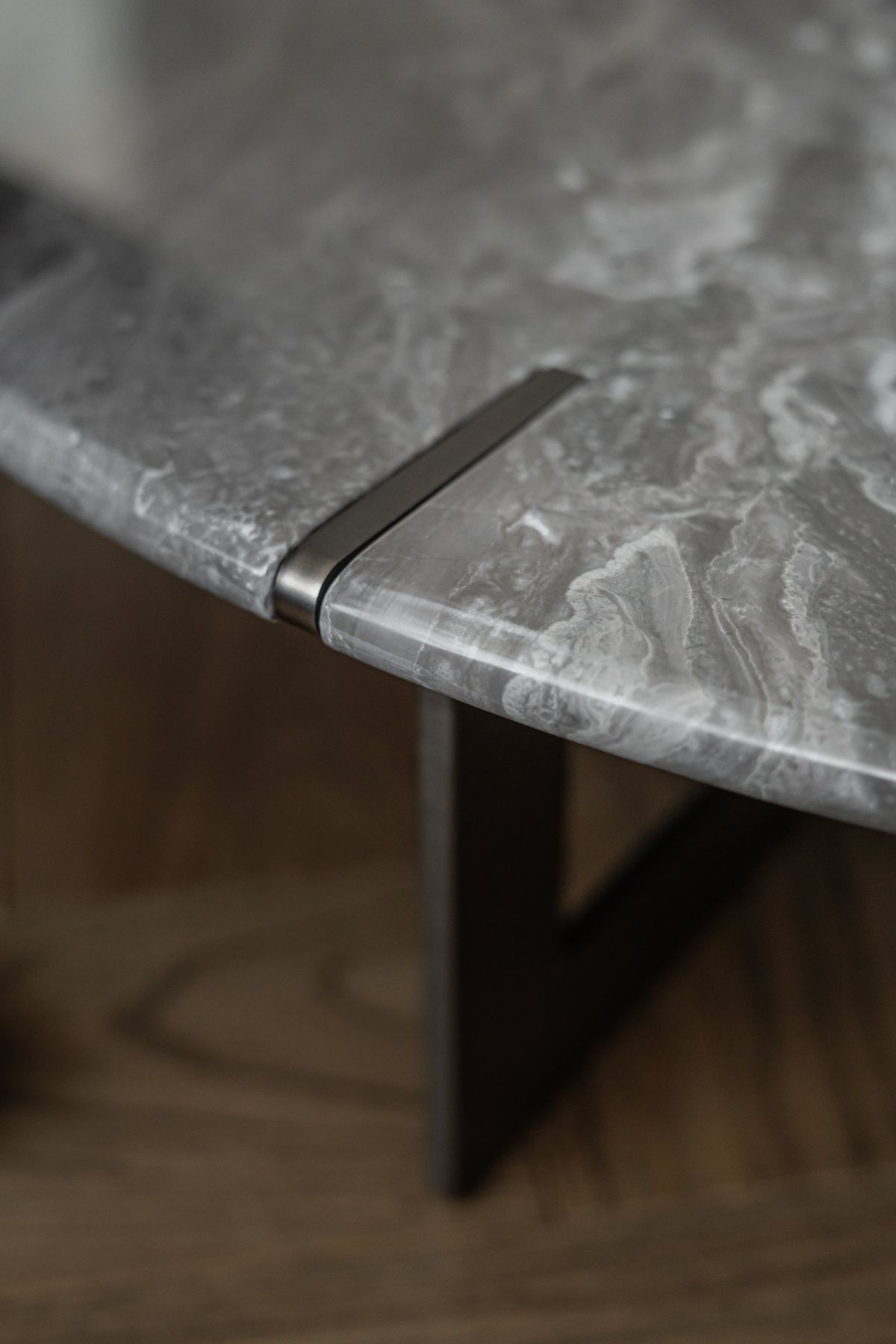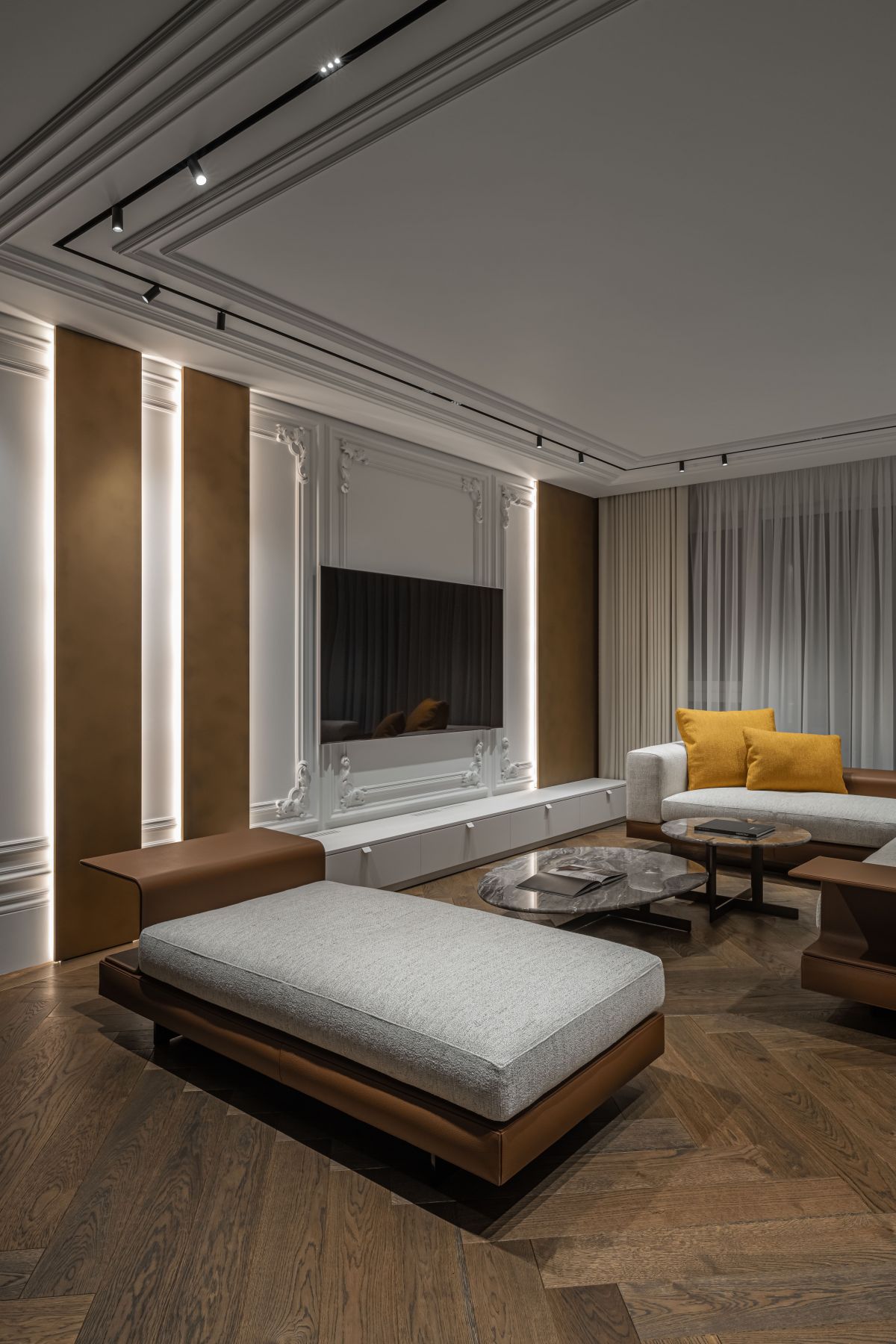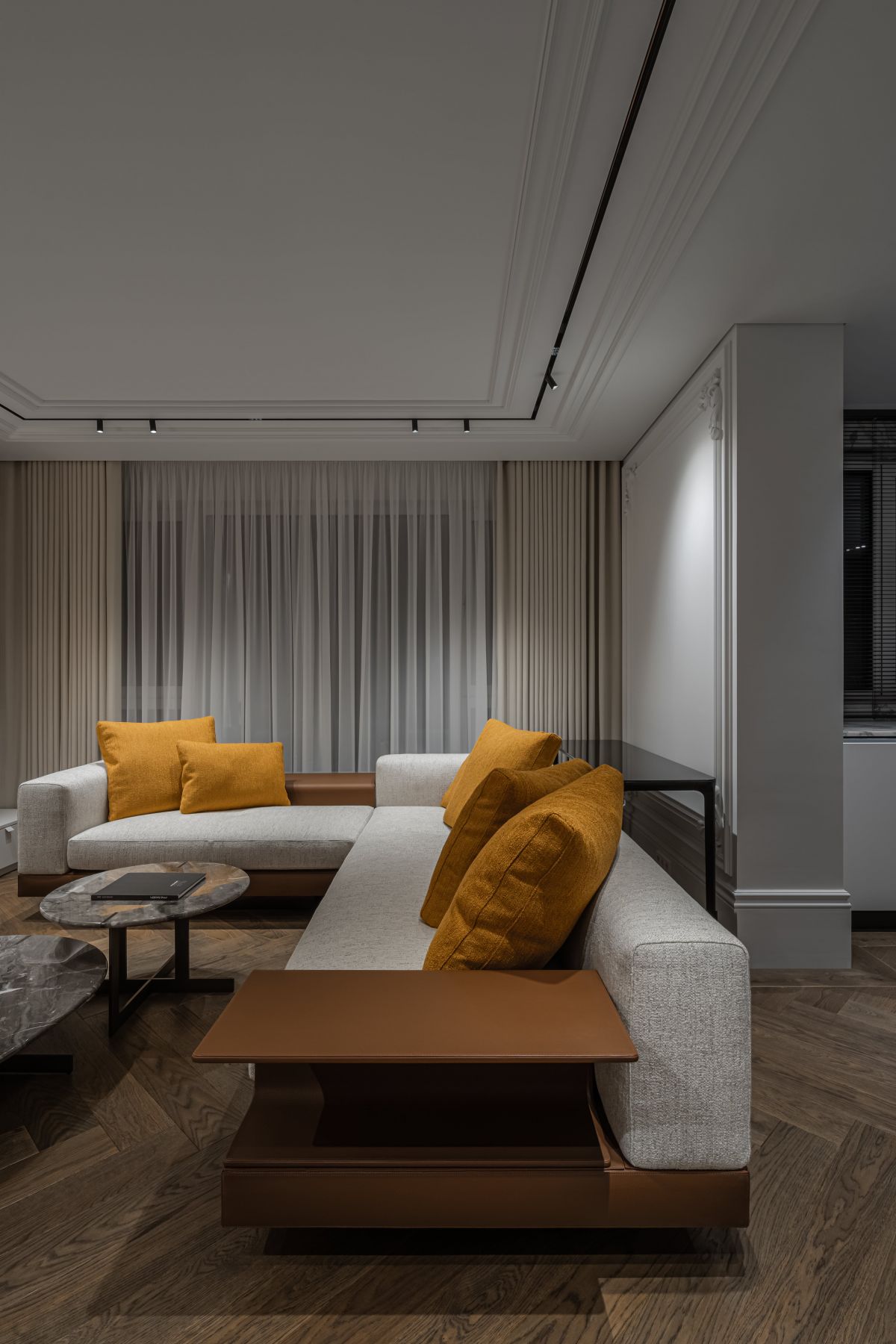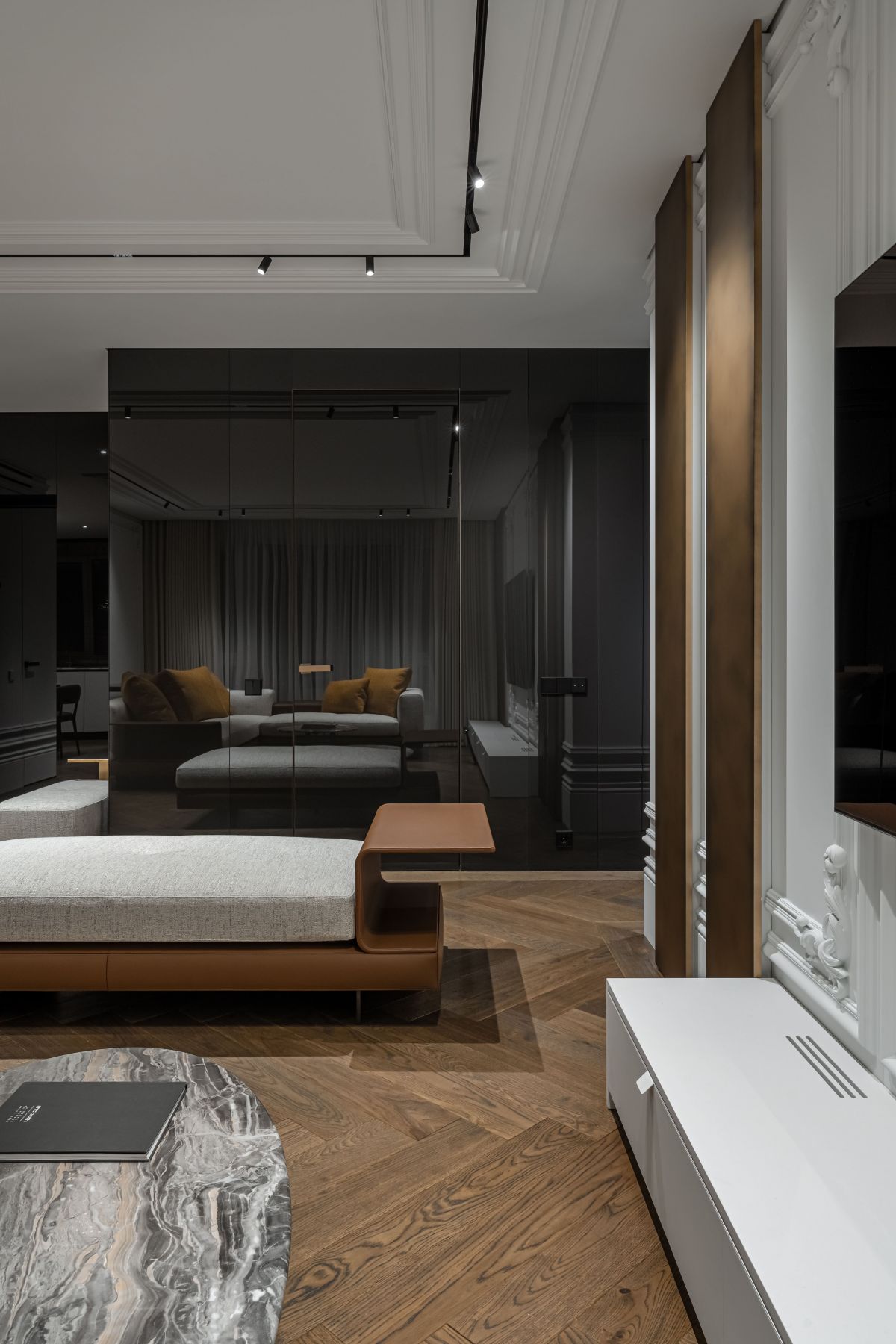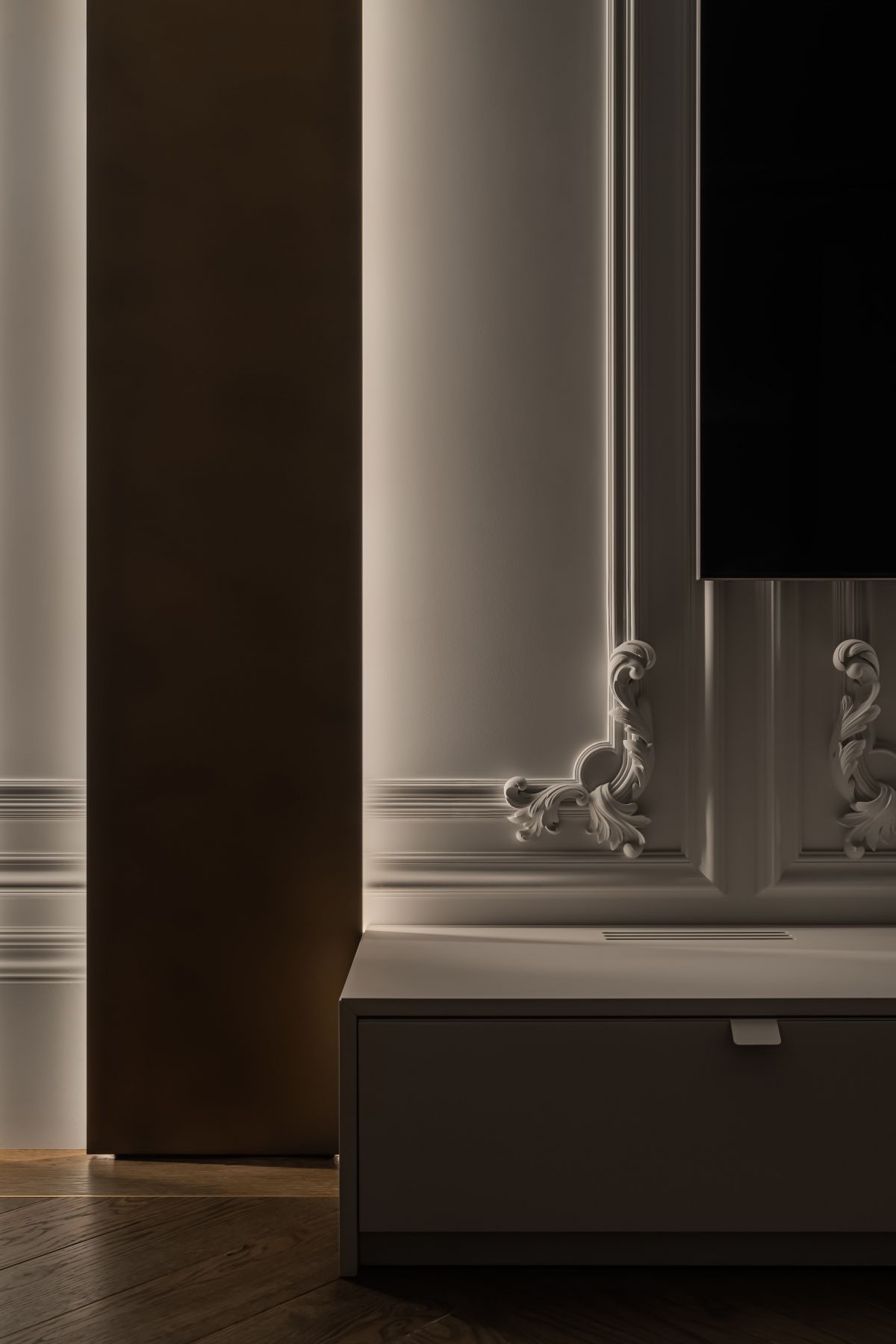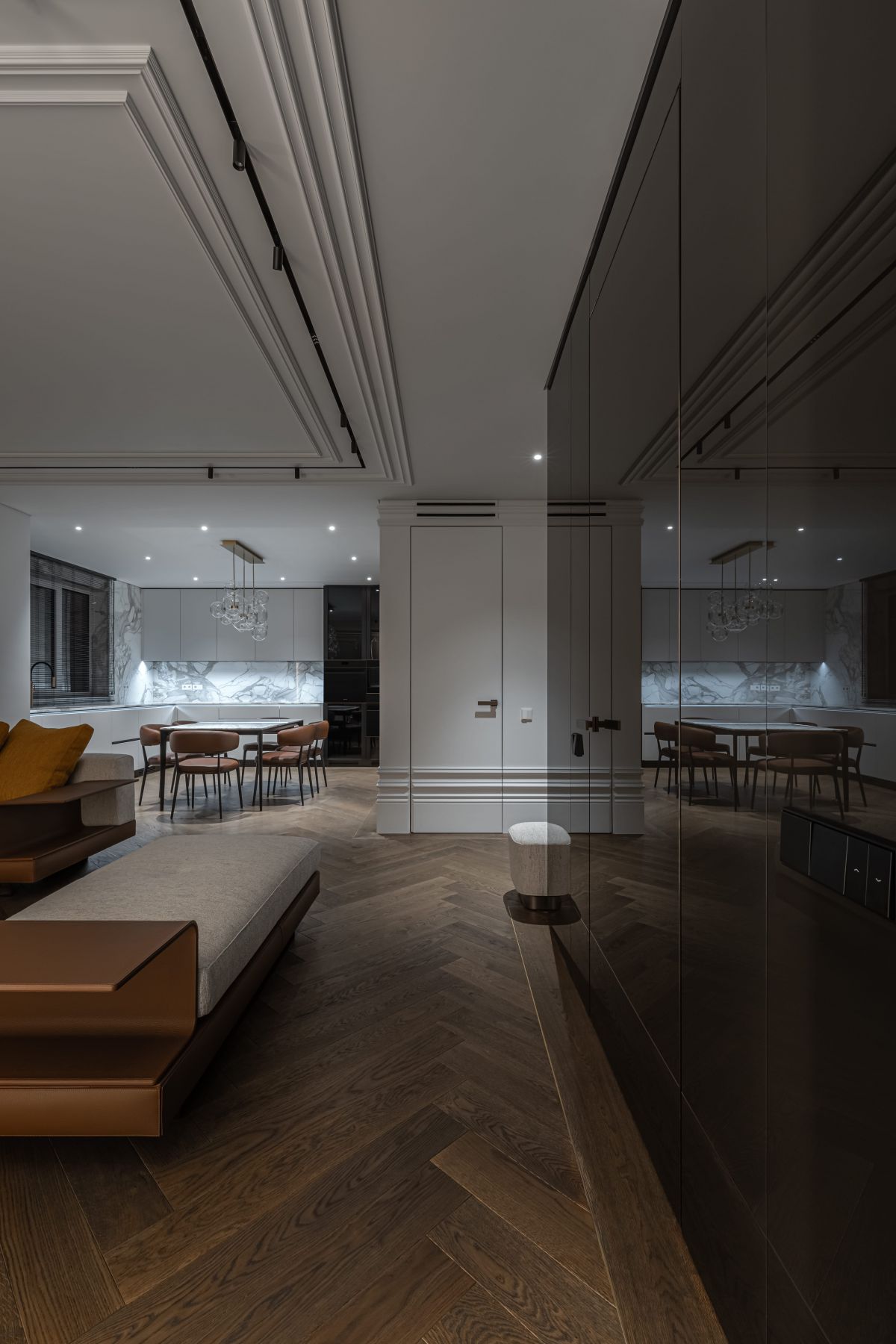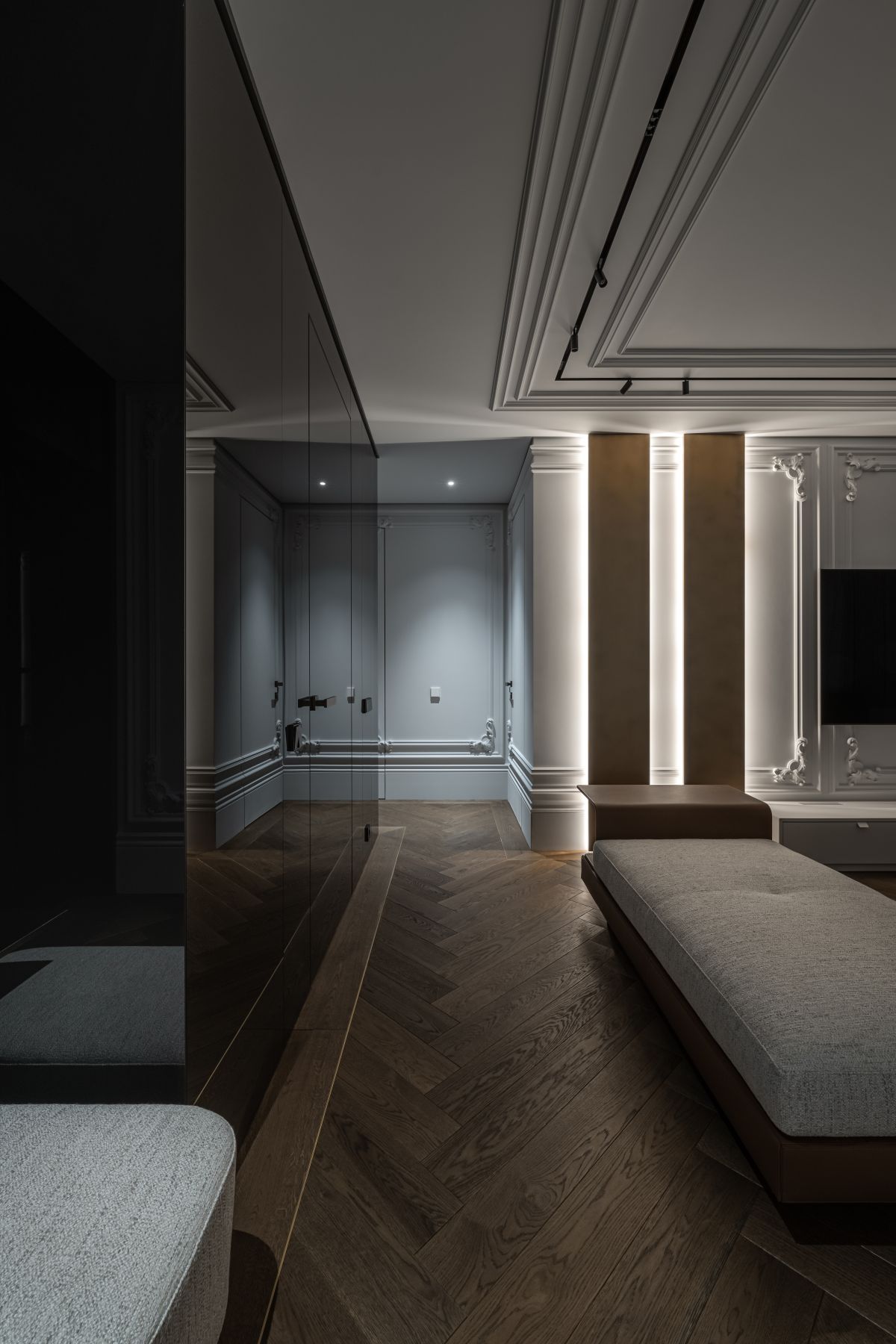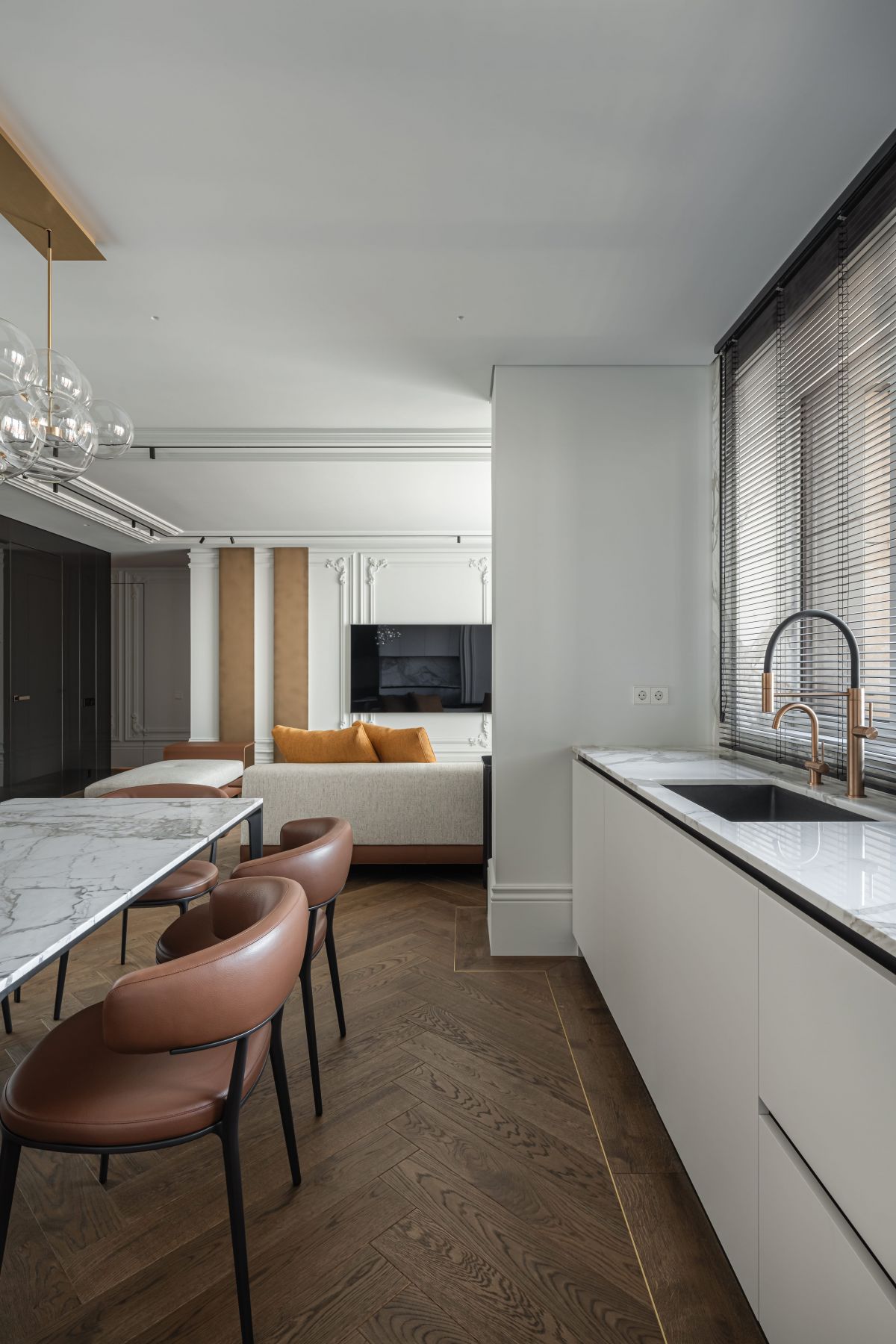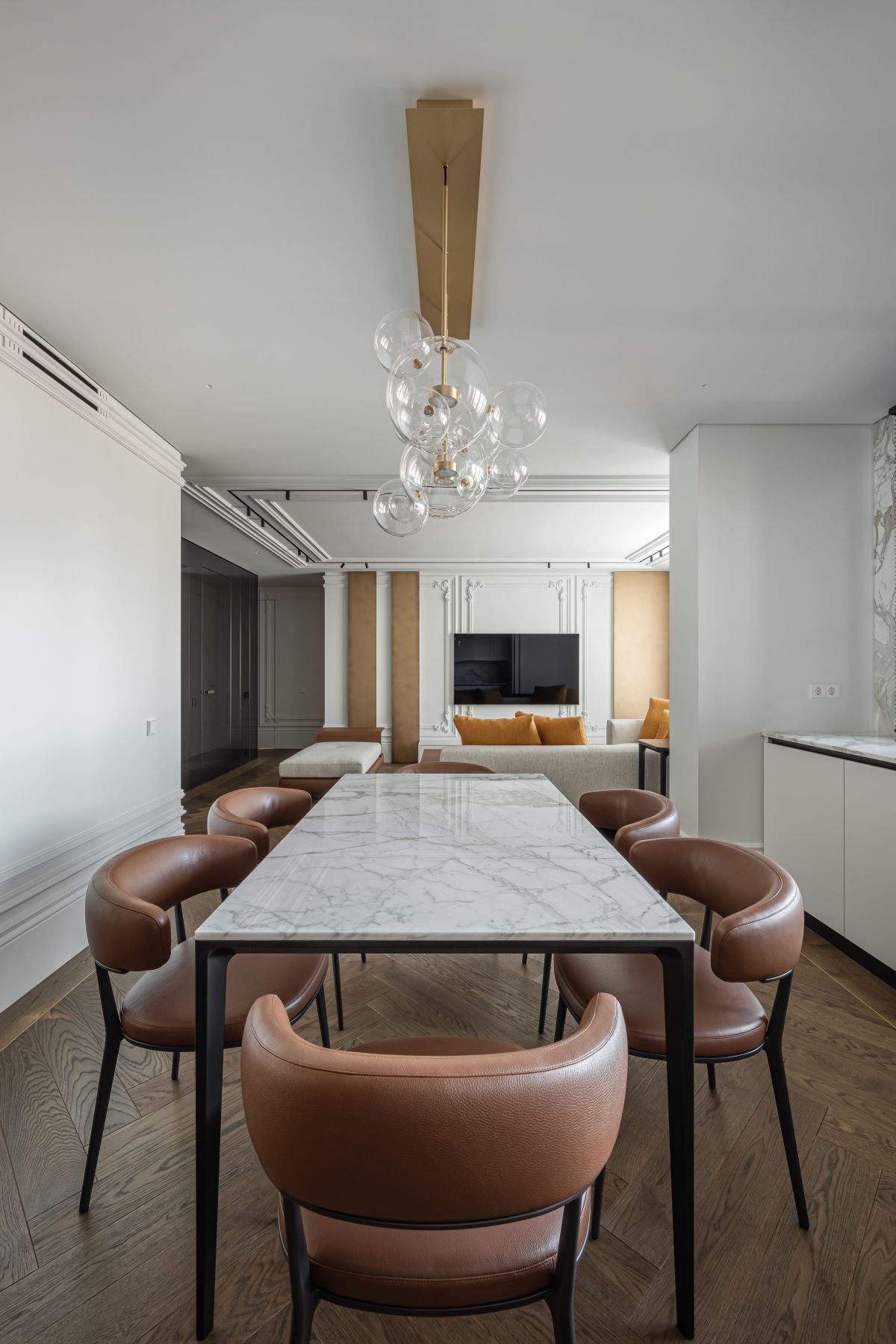 This kitchen is made for turning even a simple breakfast cooking into a process that will set the right mood. We don't imagine any other scenario if you can observe how your city slowly gains its crazy rhythm while you prepare your favorite meal. The room also features a flooring design we're extremely proud of. We cut the tiles into plenty of different-sized blocks and placed shiny metal profiles between the pieces. If only you saw the effect when the evening light falls down!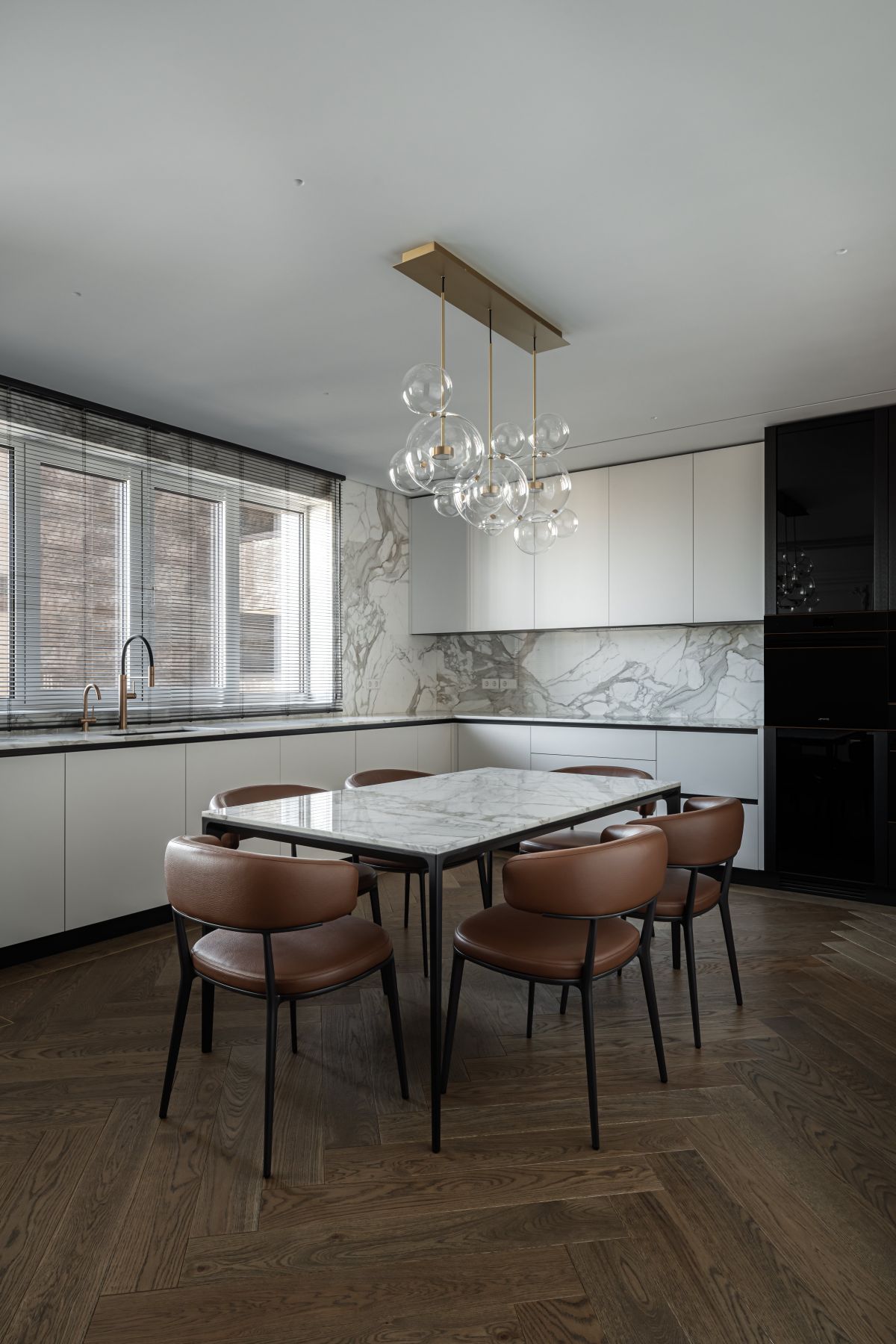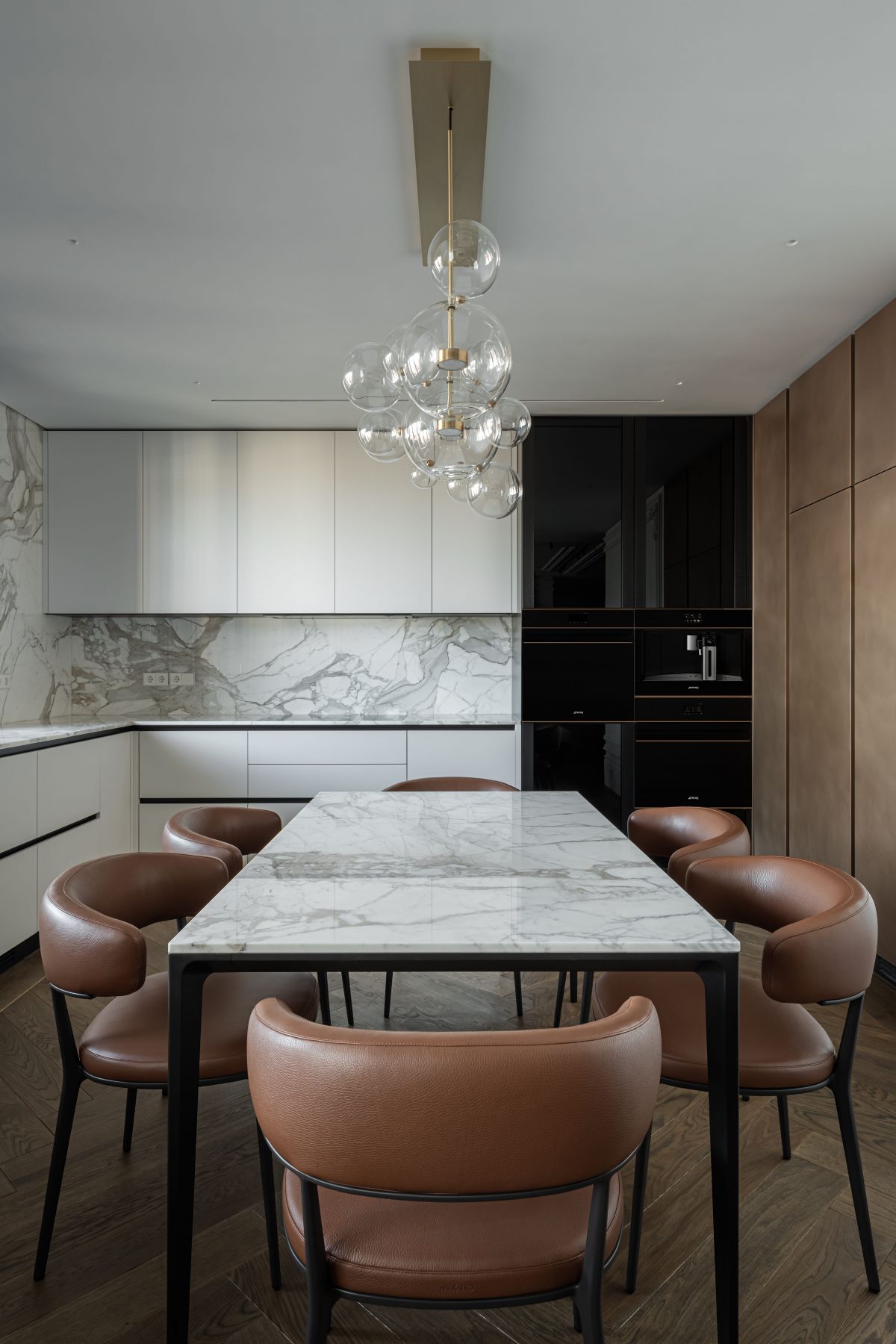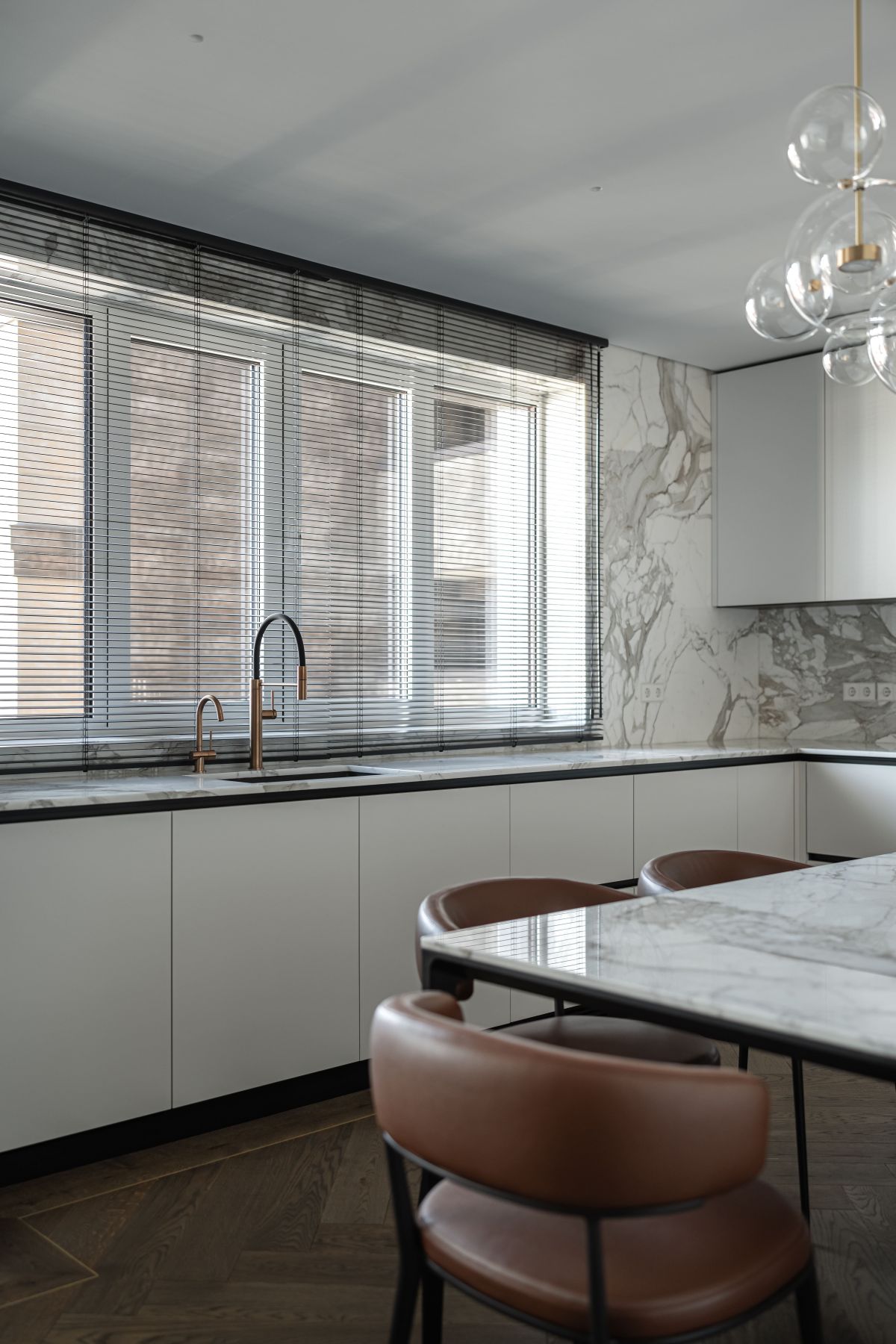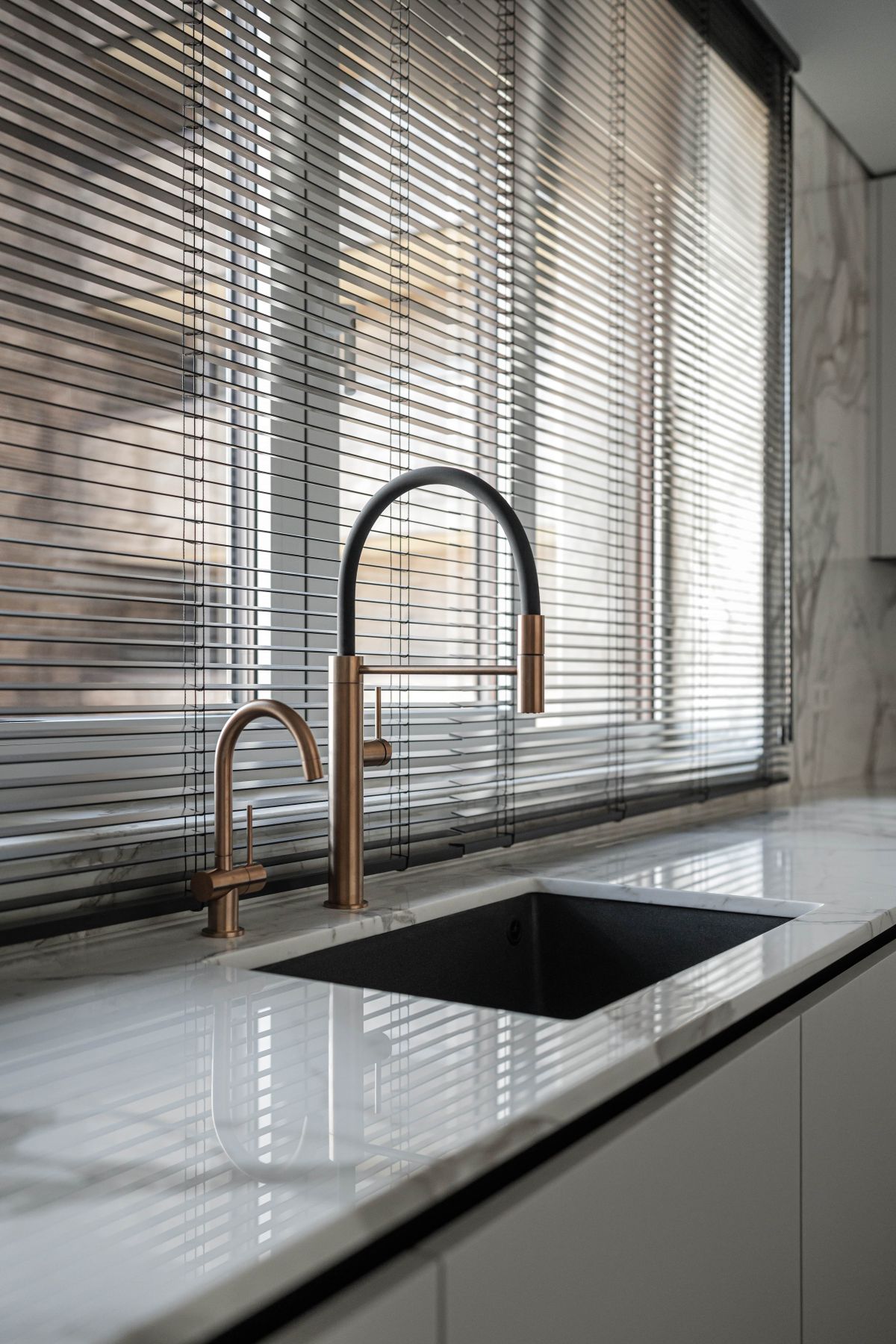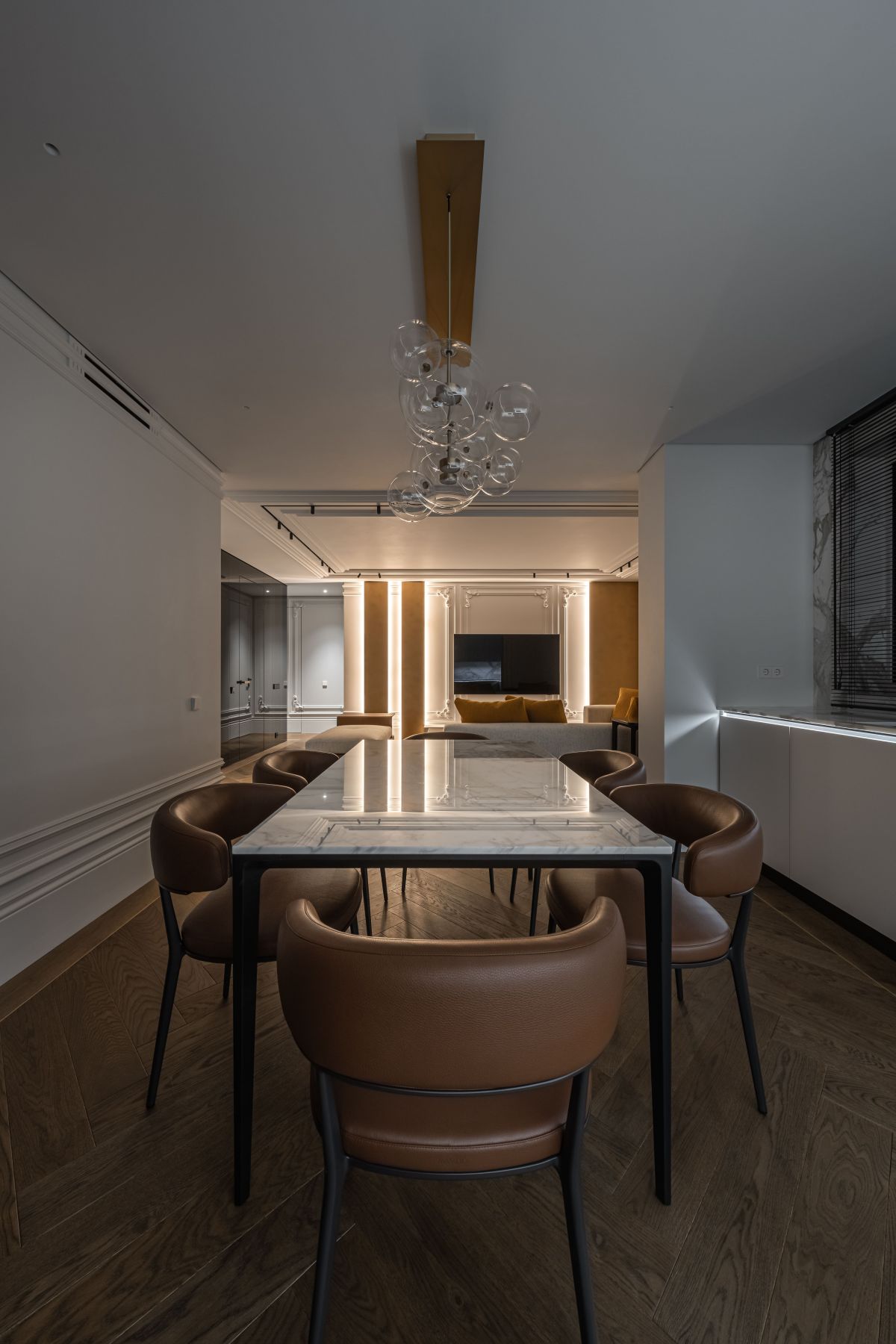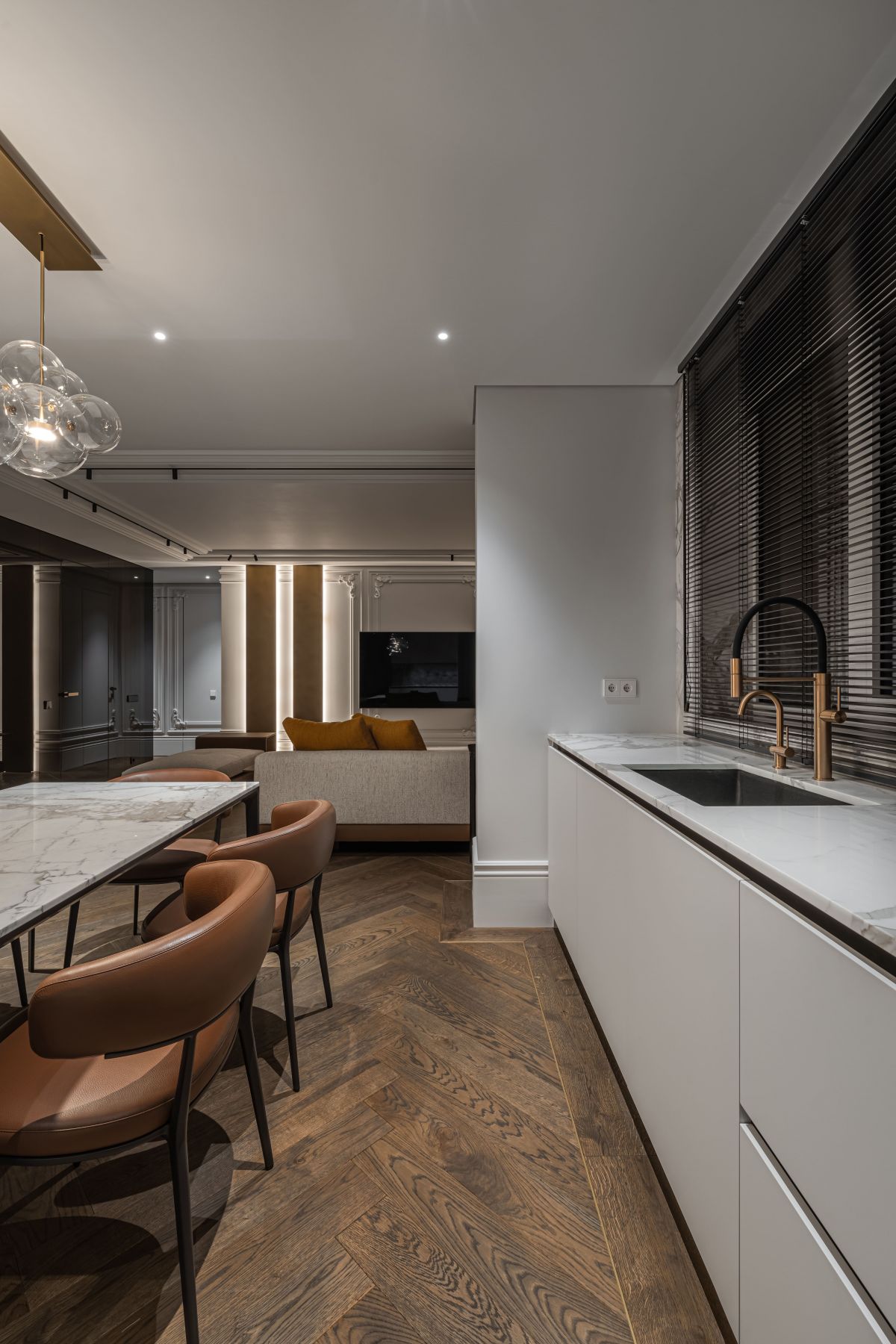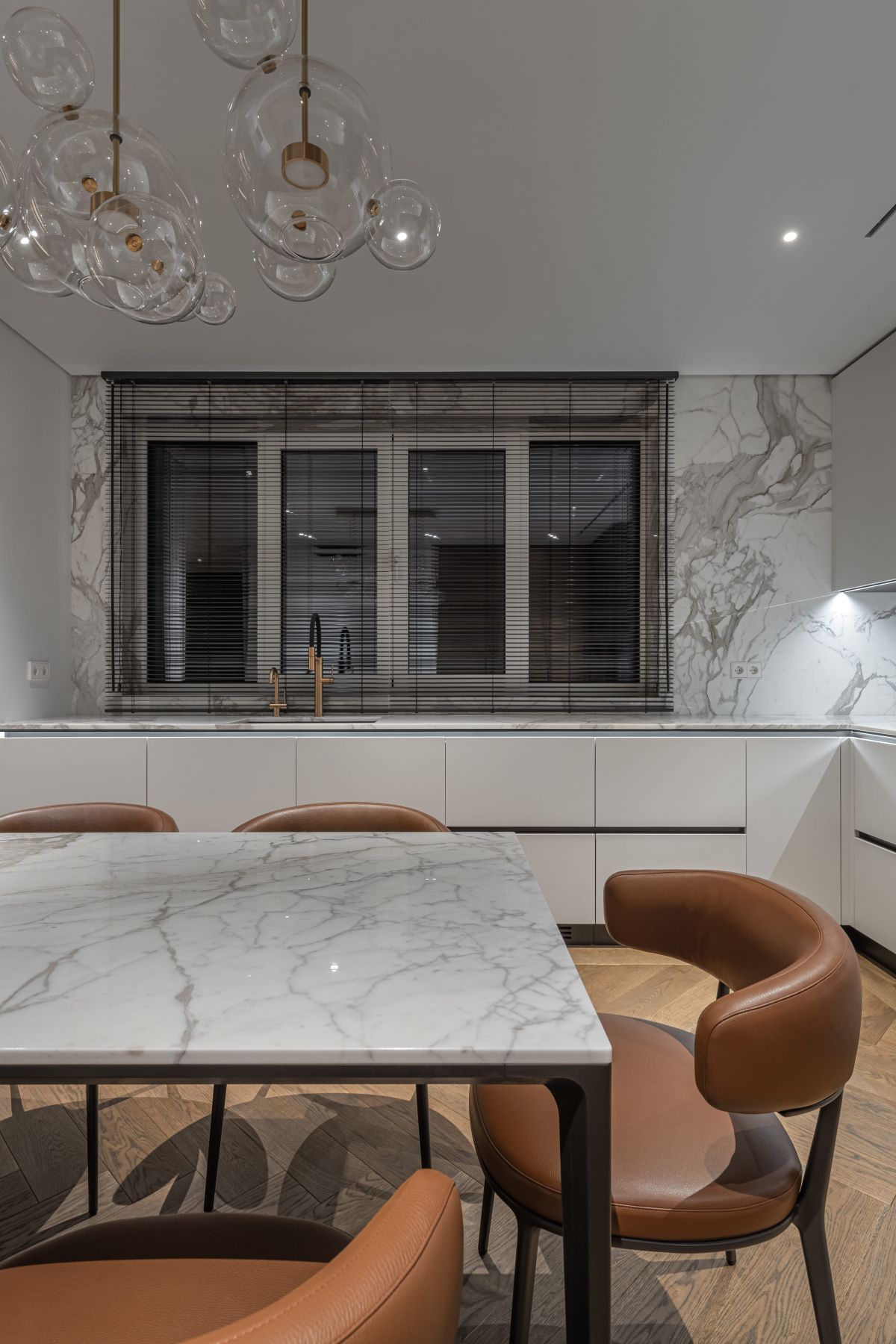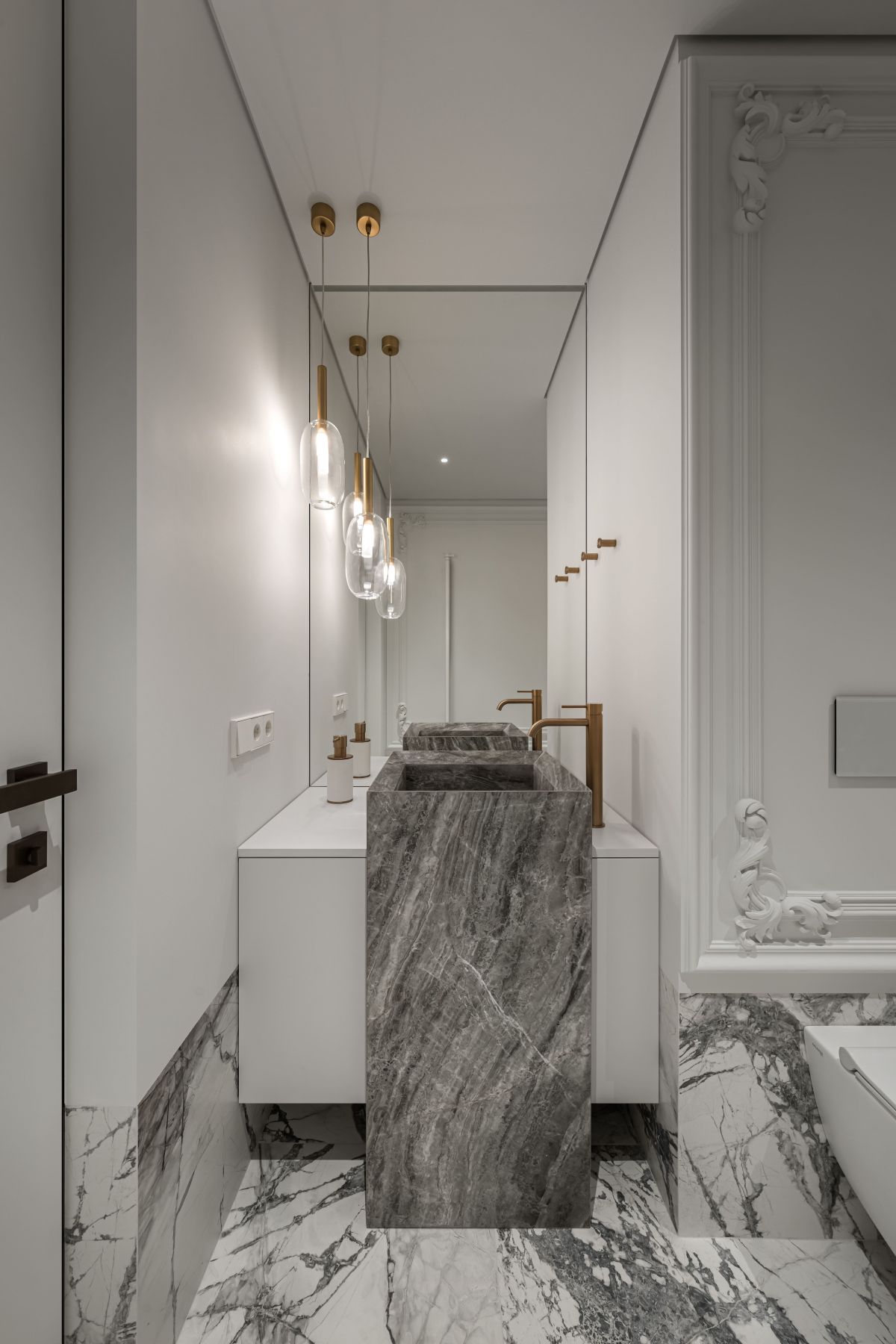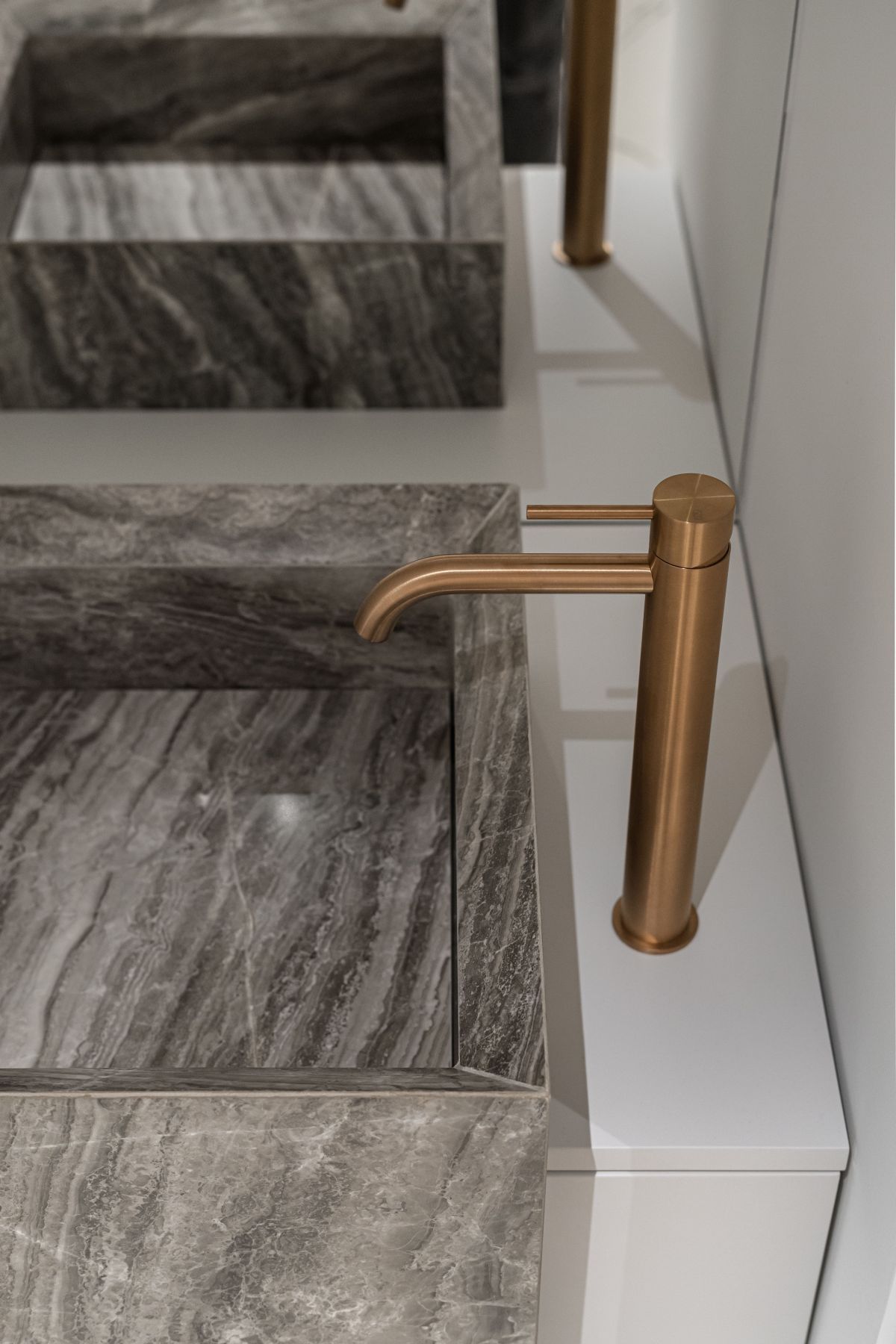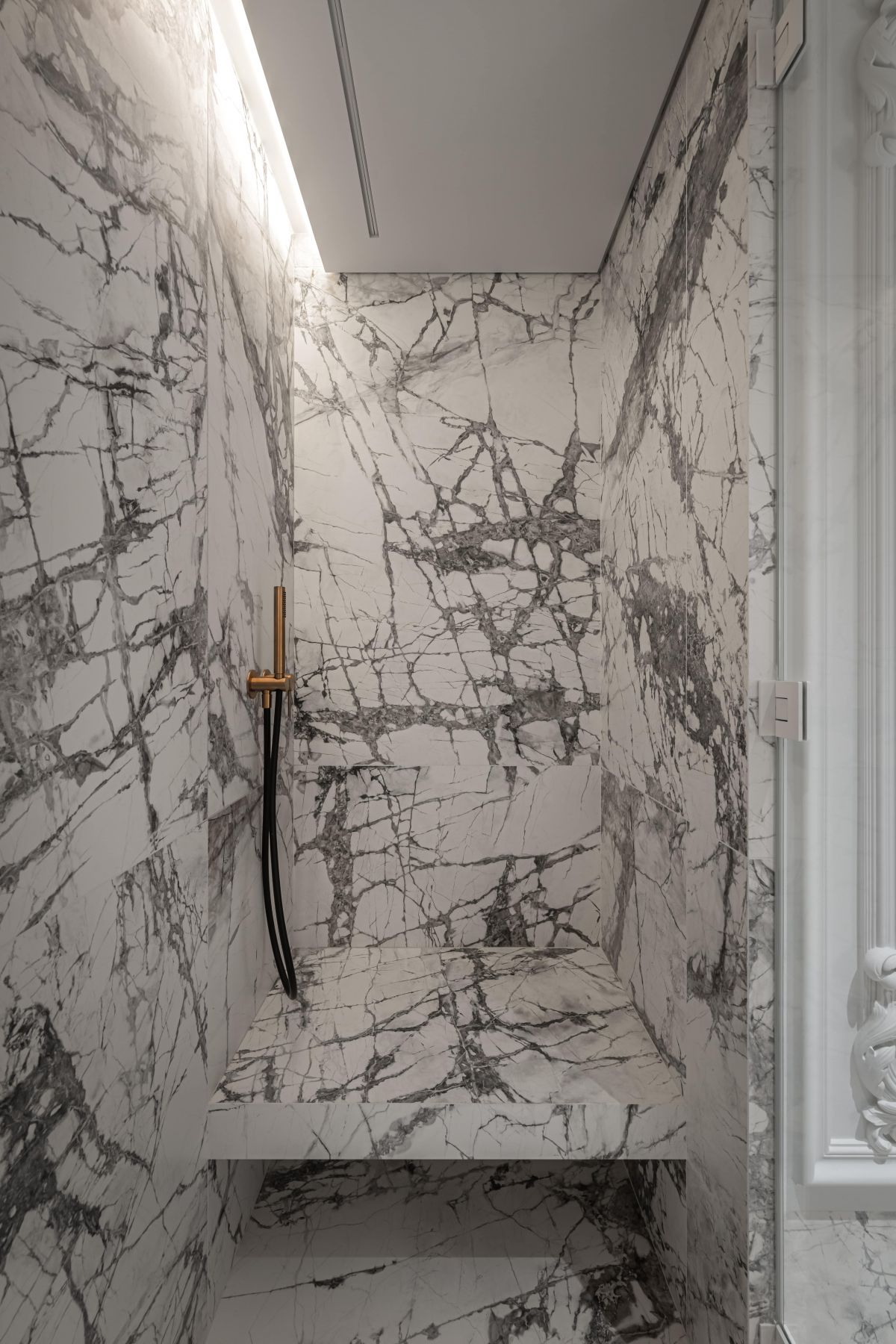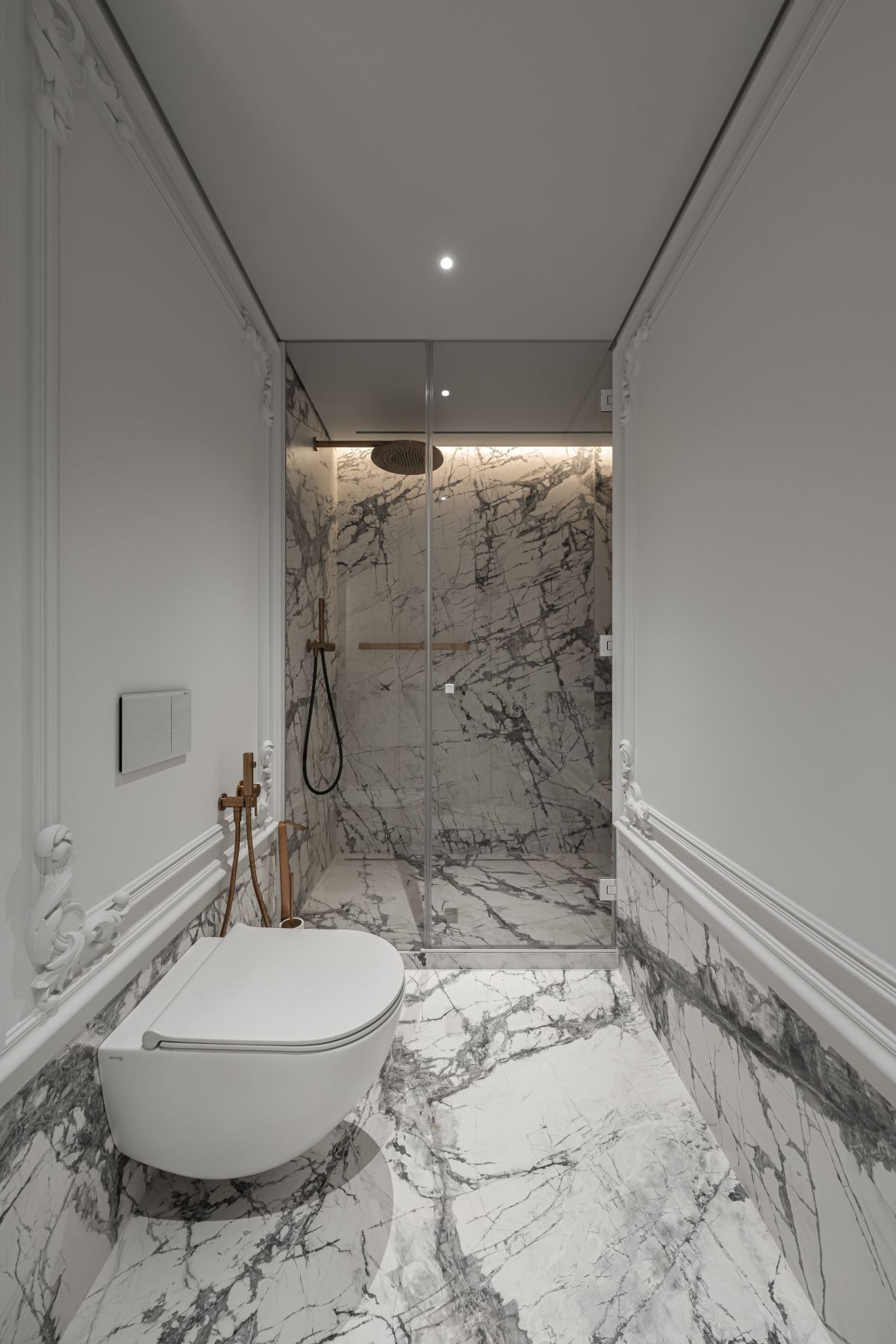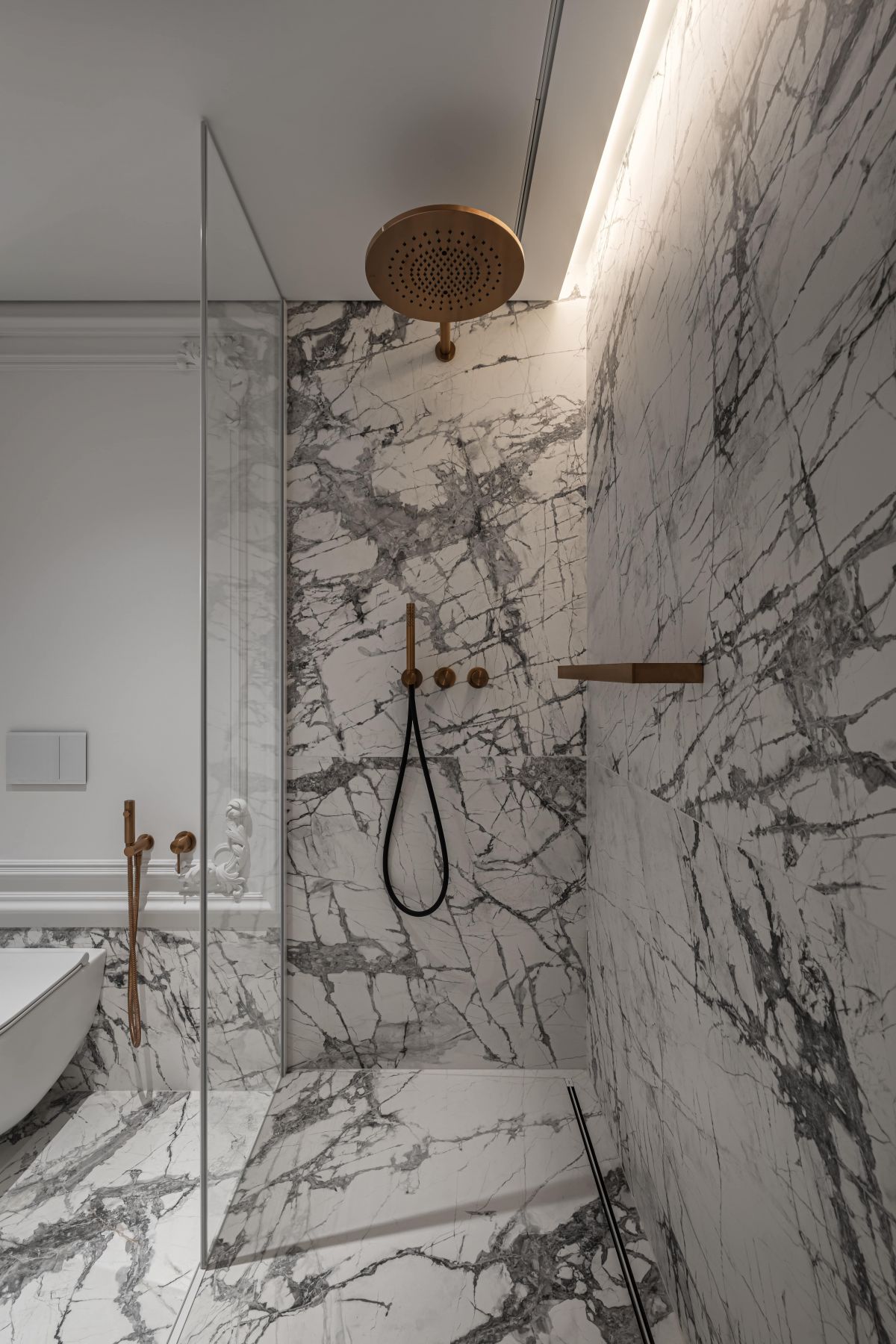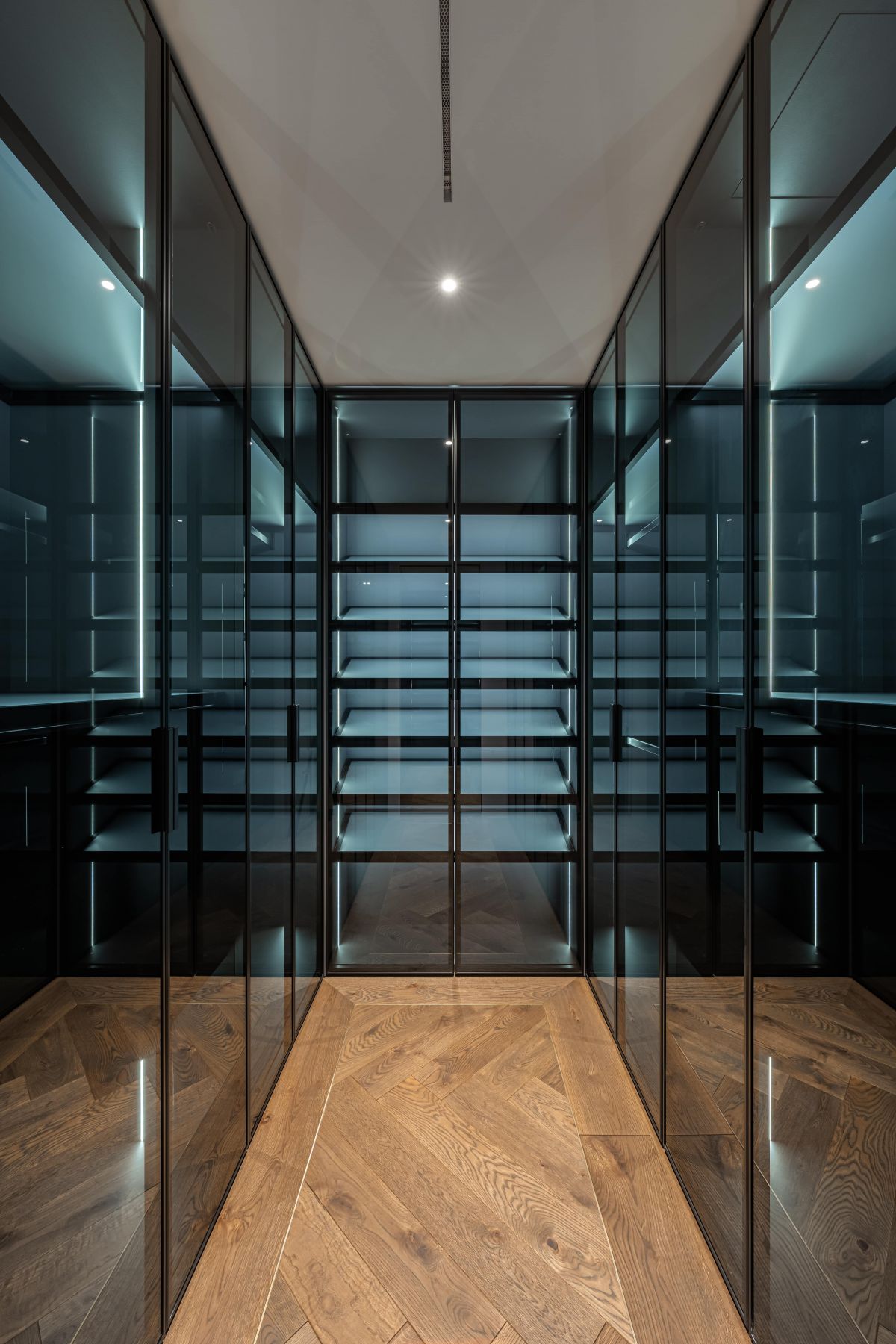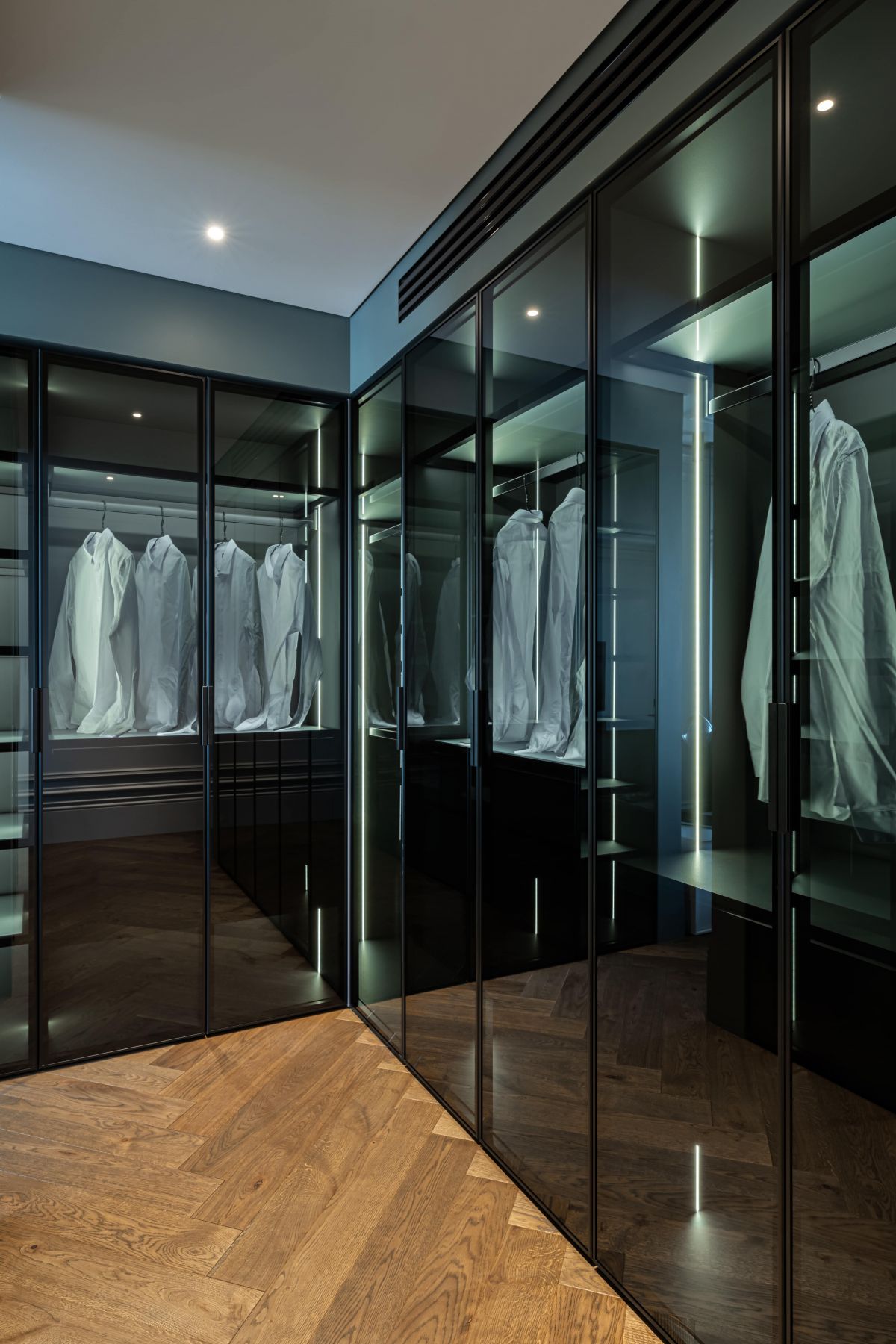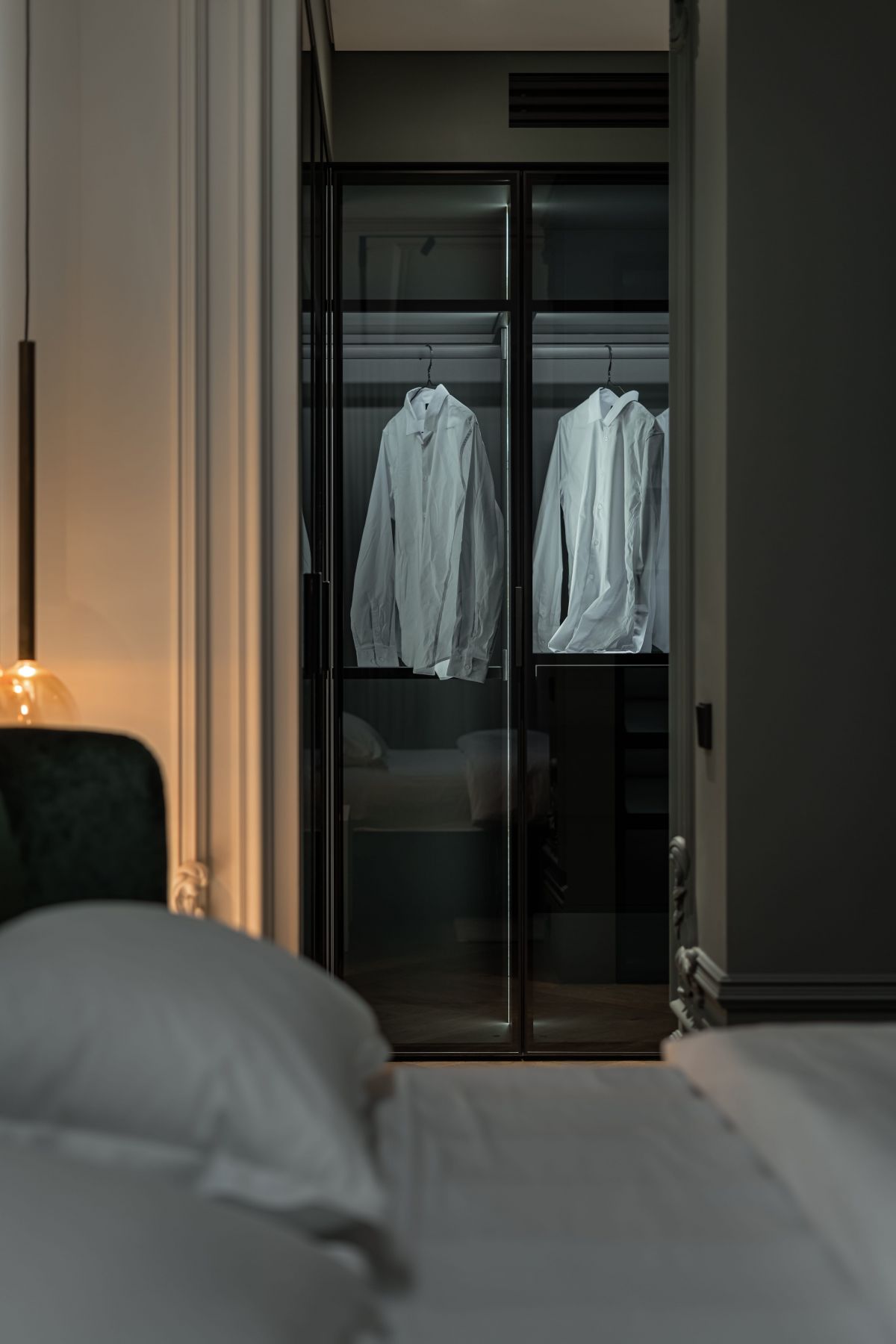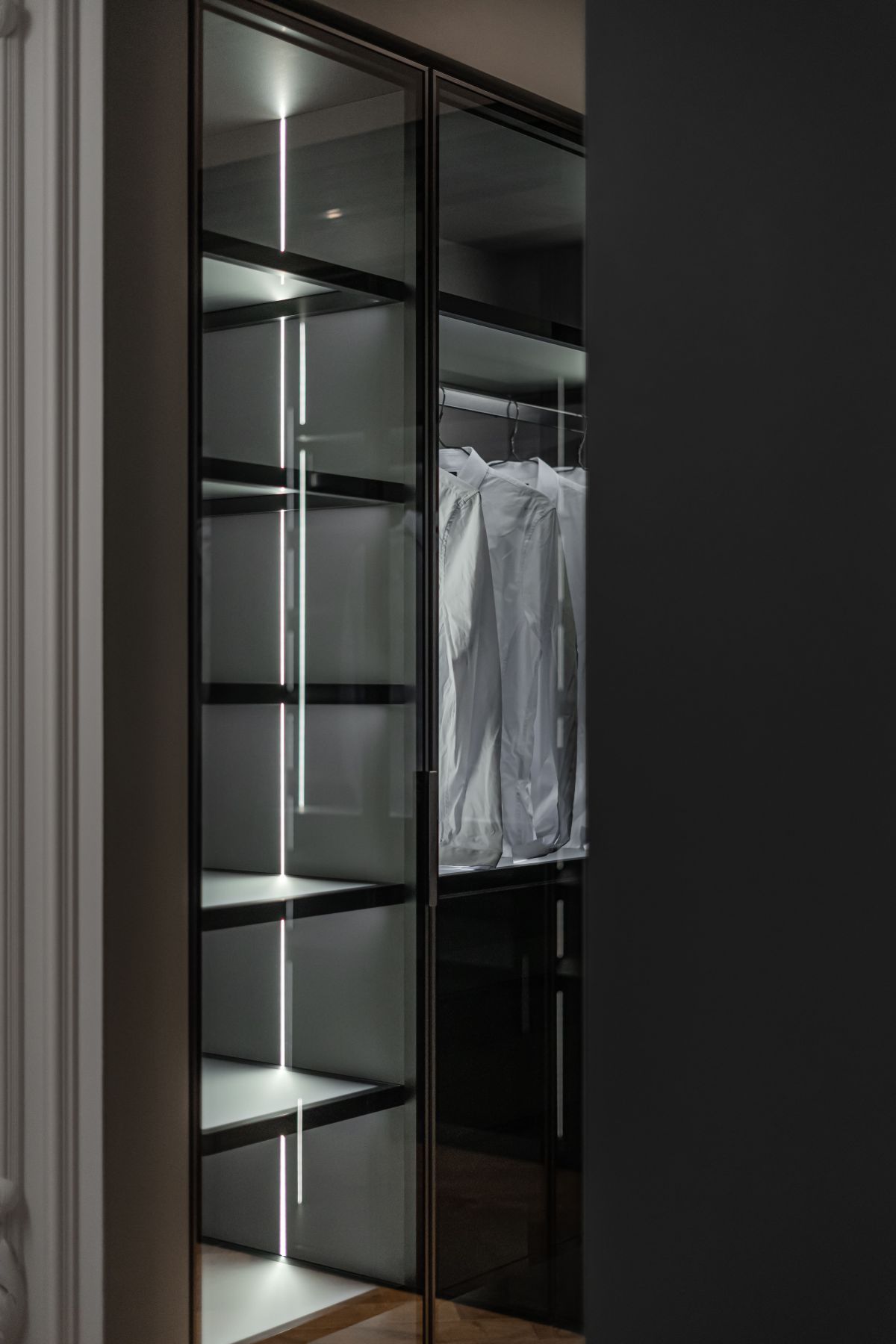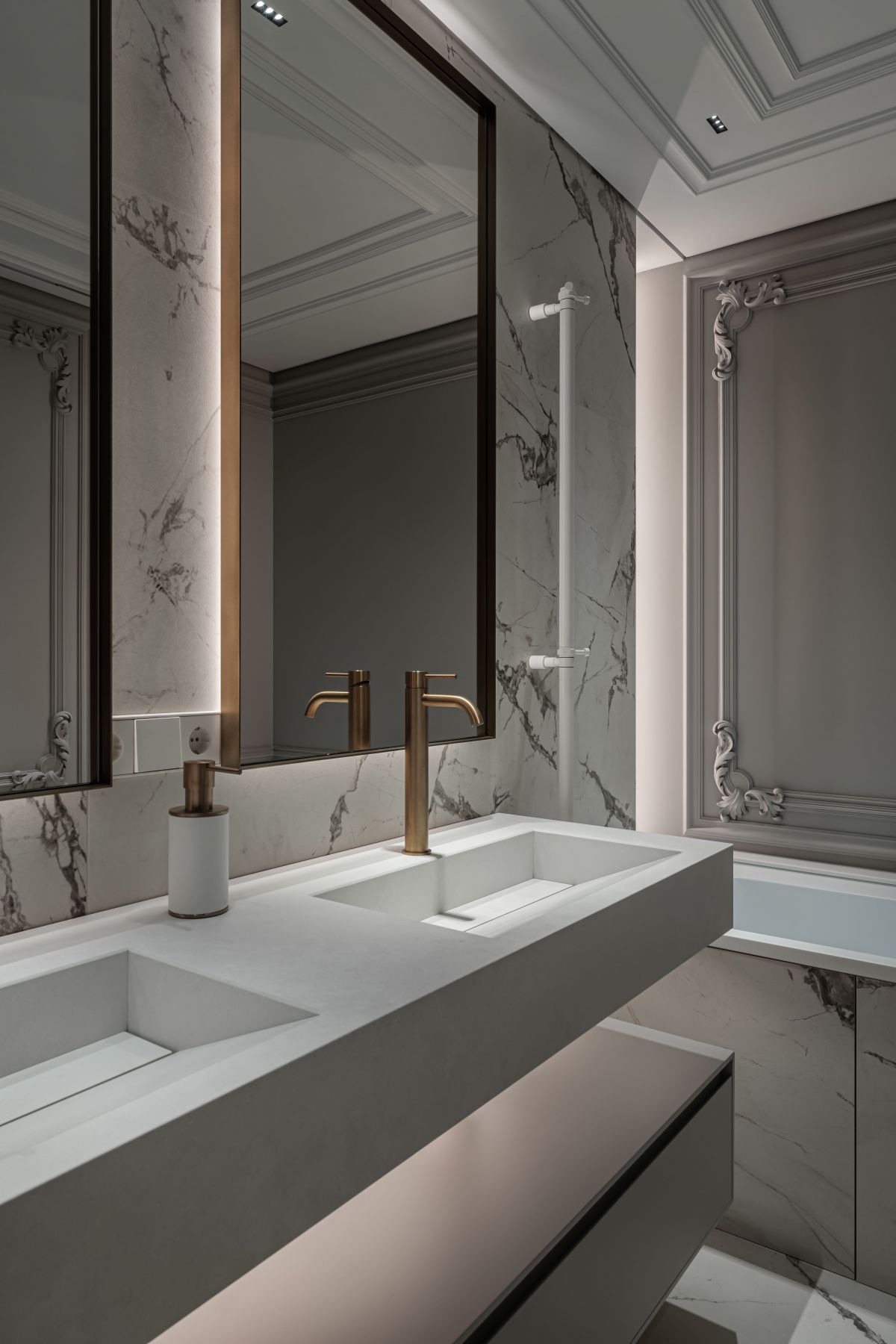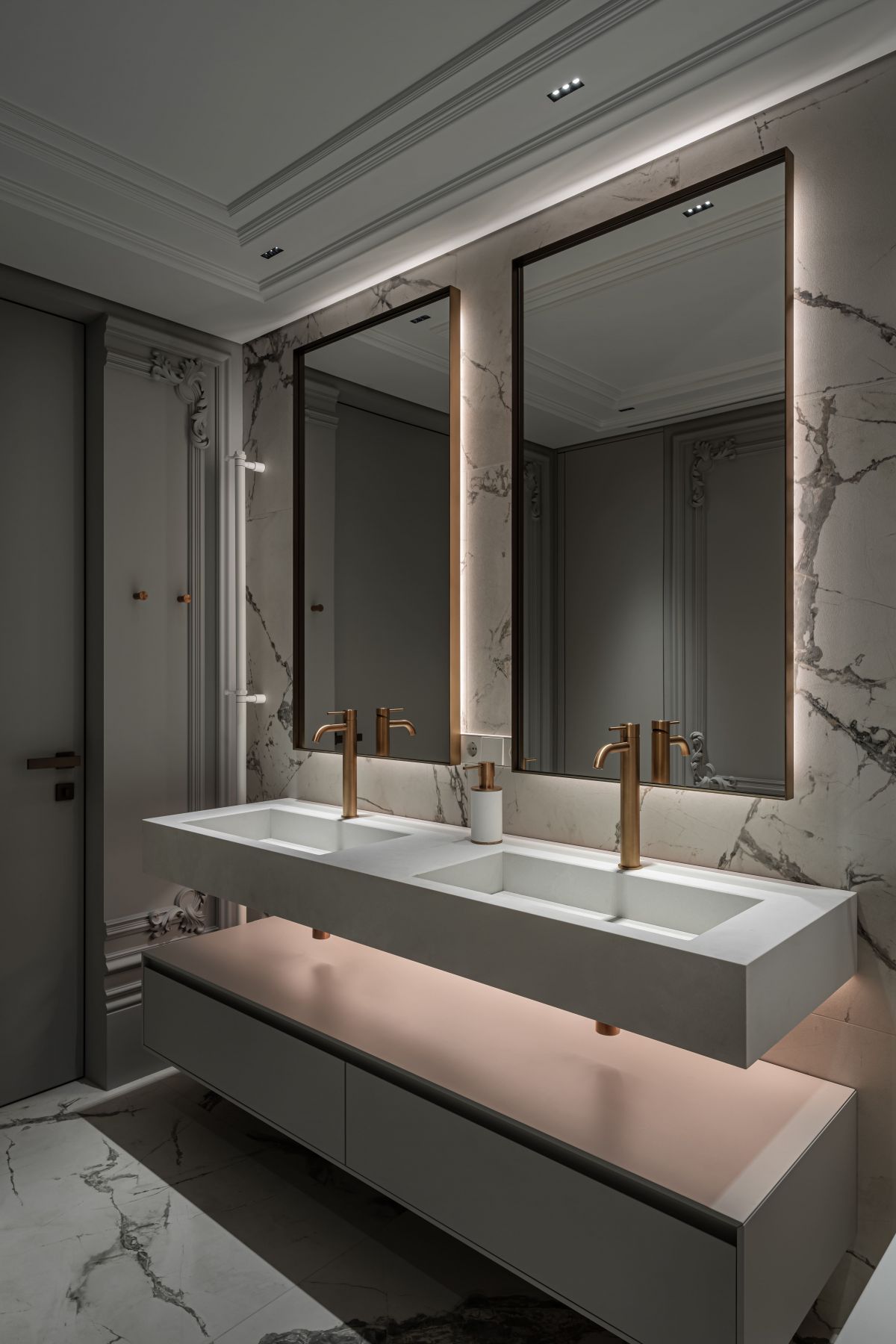 Clean molded walls, golden fixtures, and profiles together with marble patterned panels… Nothing but classics. After all, does this bathroom need anything else to be ideal?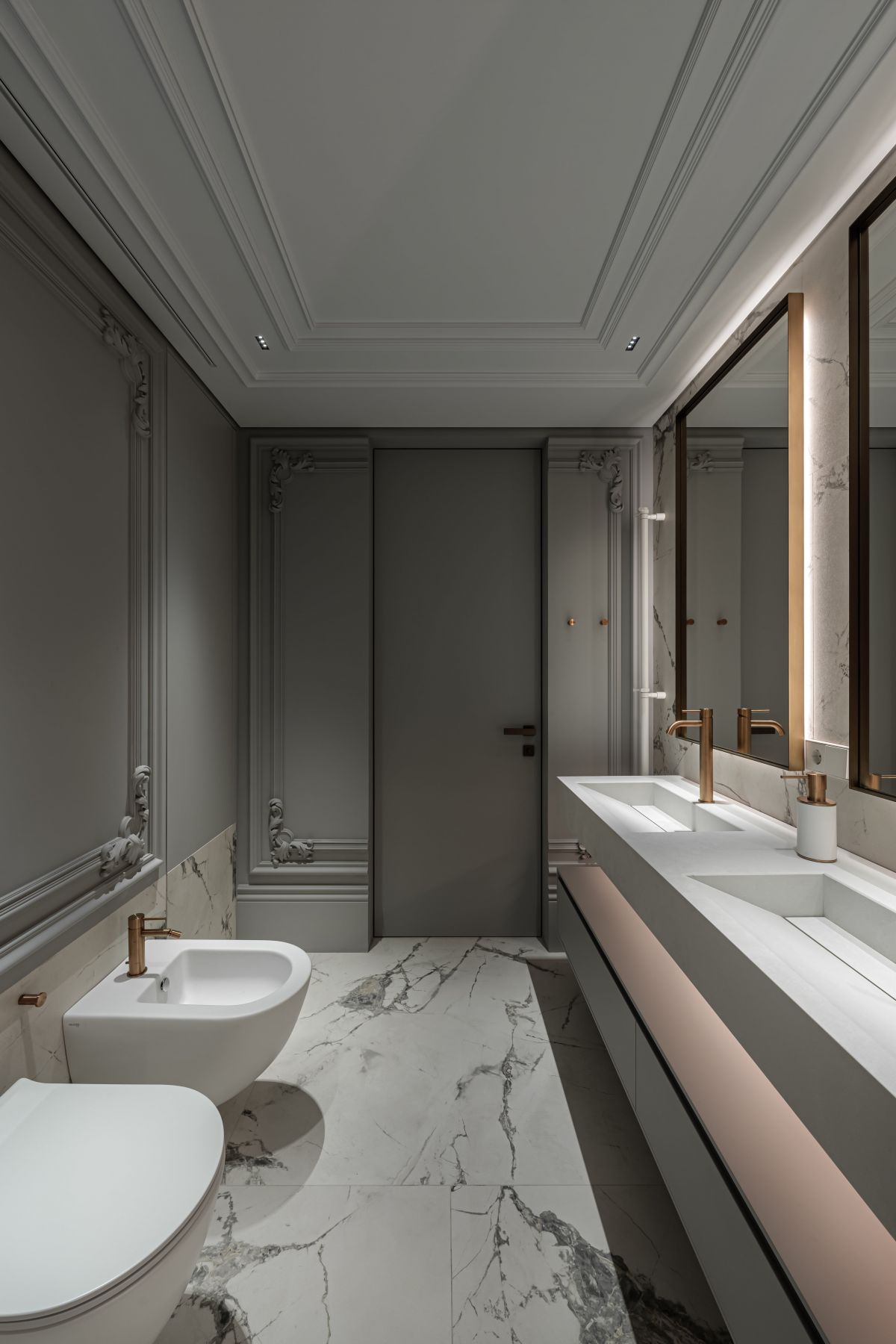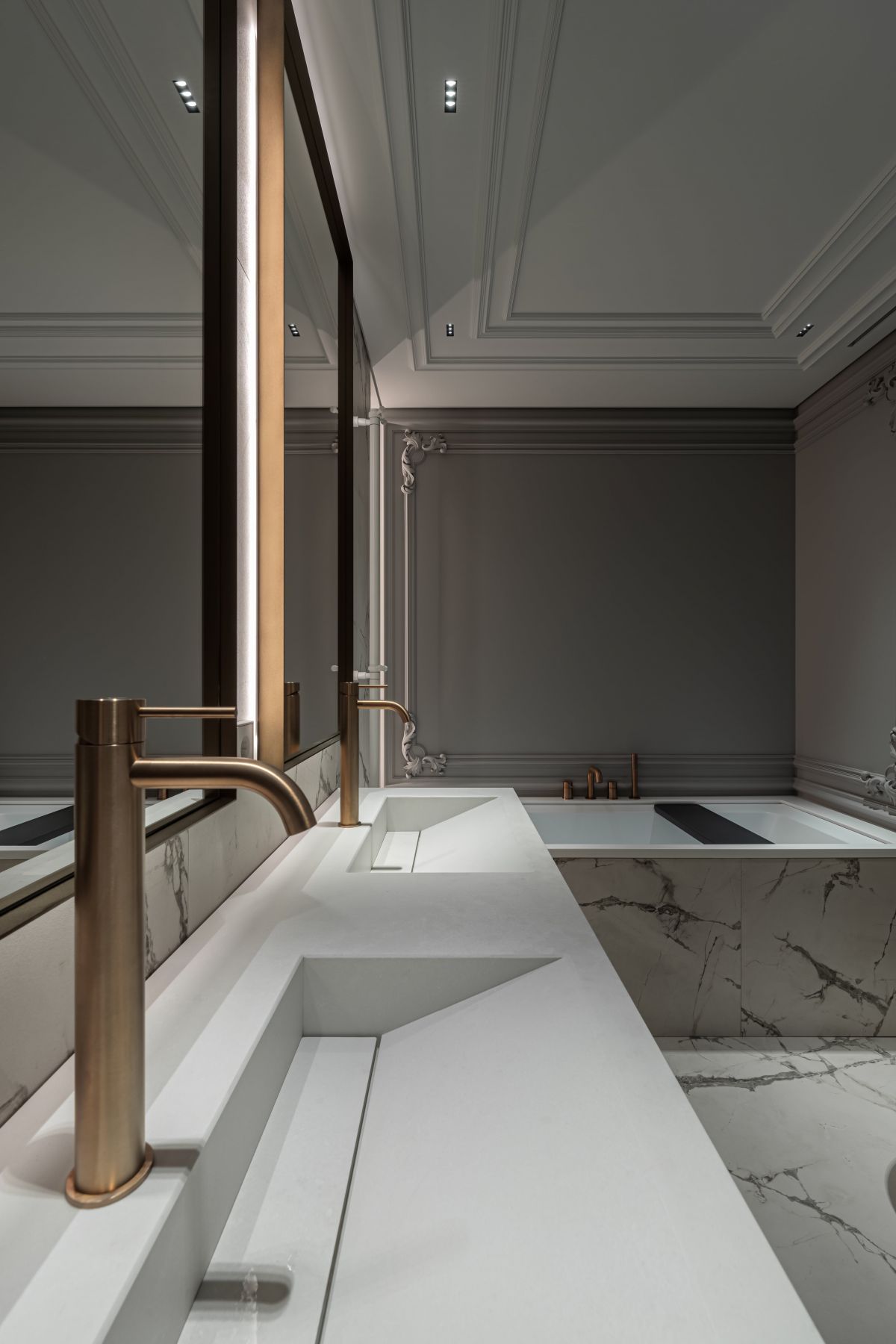 ---