IQ
-85-PD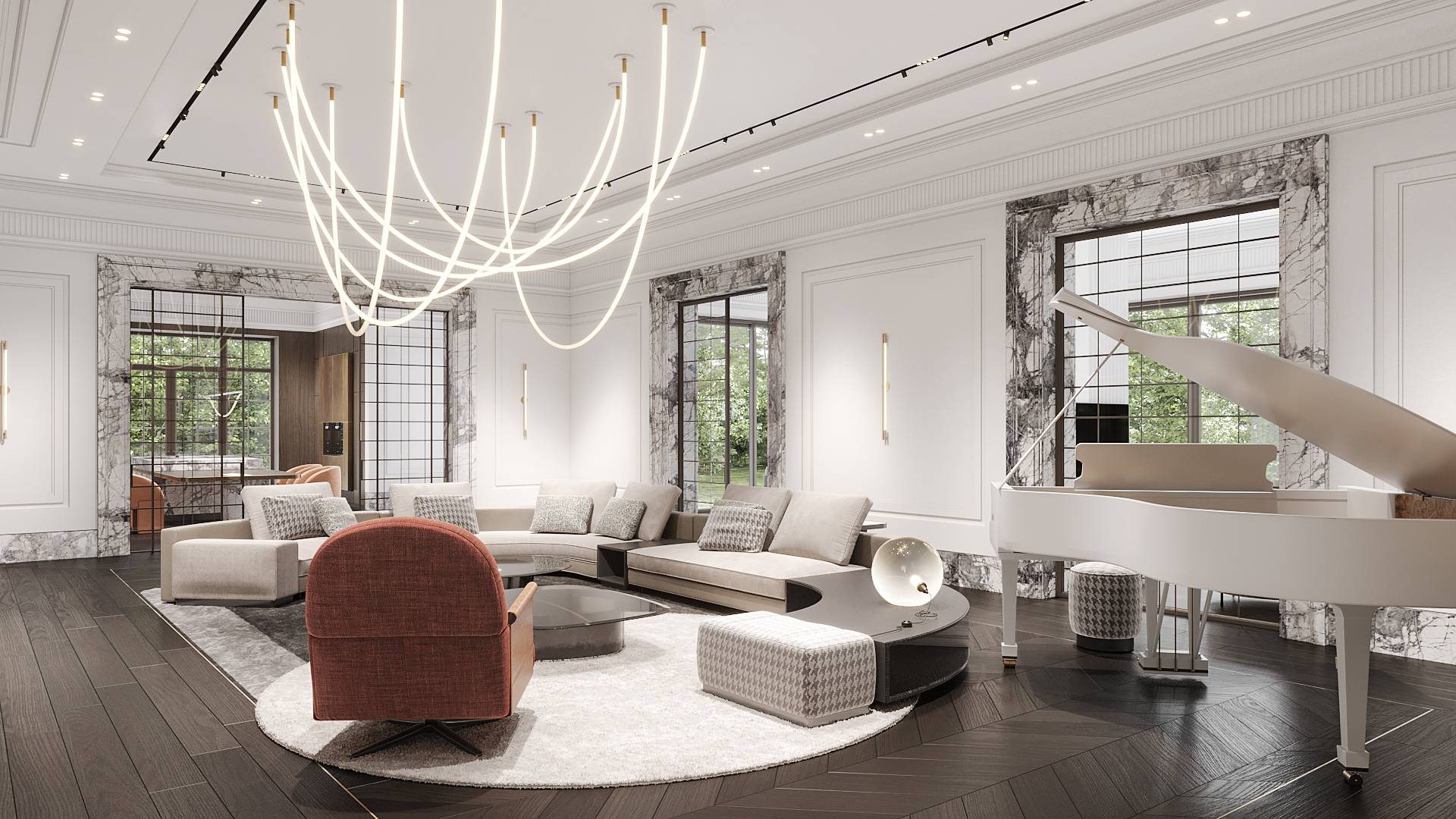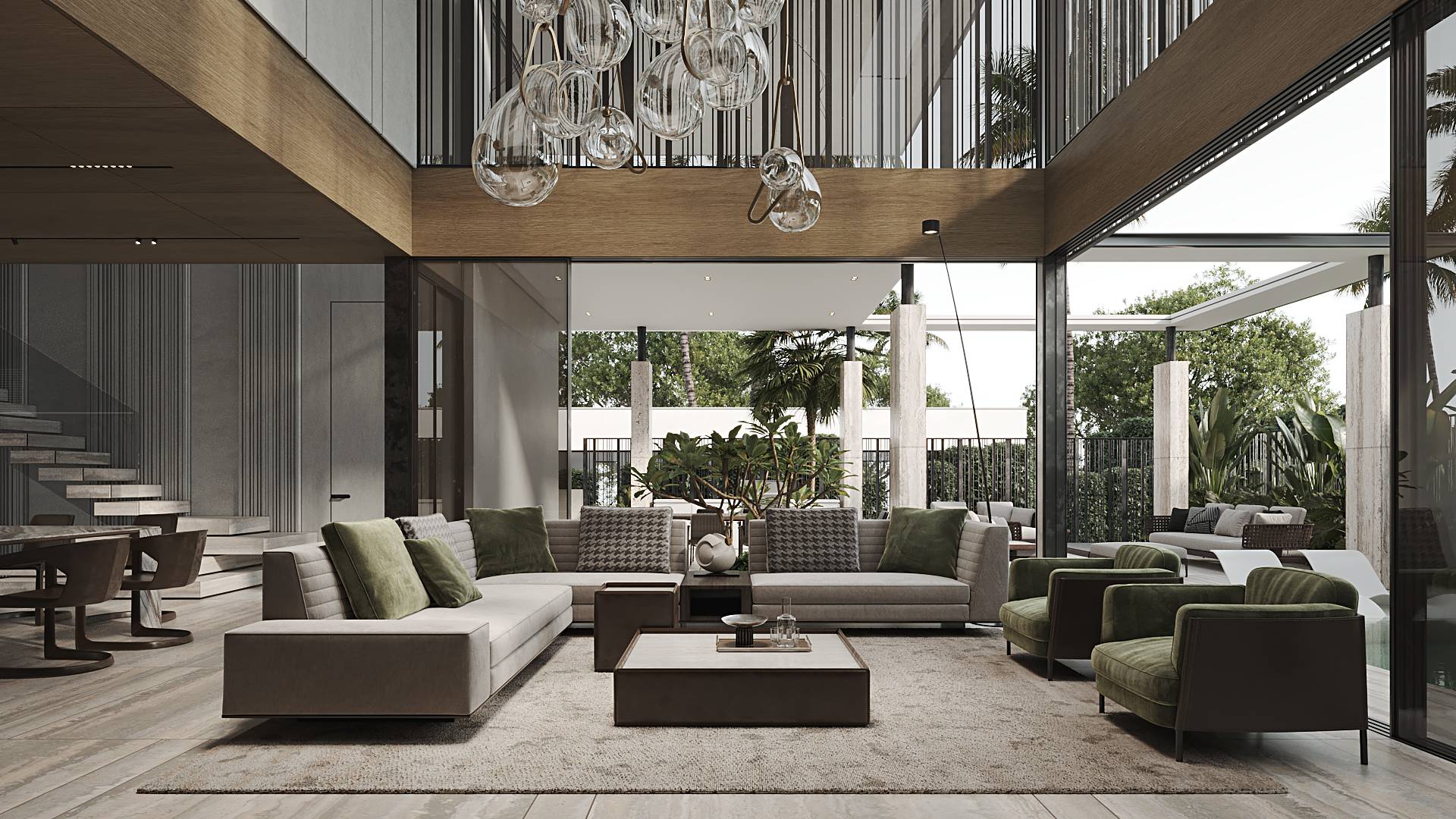 ---
Space, serenity, calmness… These are the first things that come to mind when we envision a private house. The designer's job here is to create an interior that would make the residents feel each of these things. Our project had a few other requests we needed to consider. Since it's a private house in the Kyiv suburbia which panoramic windows facing the forest, we had to come up with a design solution that would complement the outside view. Here's how we made it possible.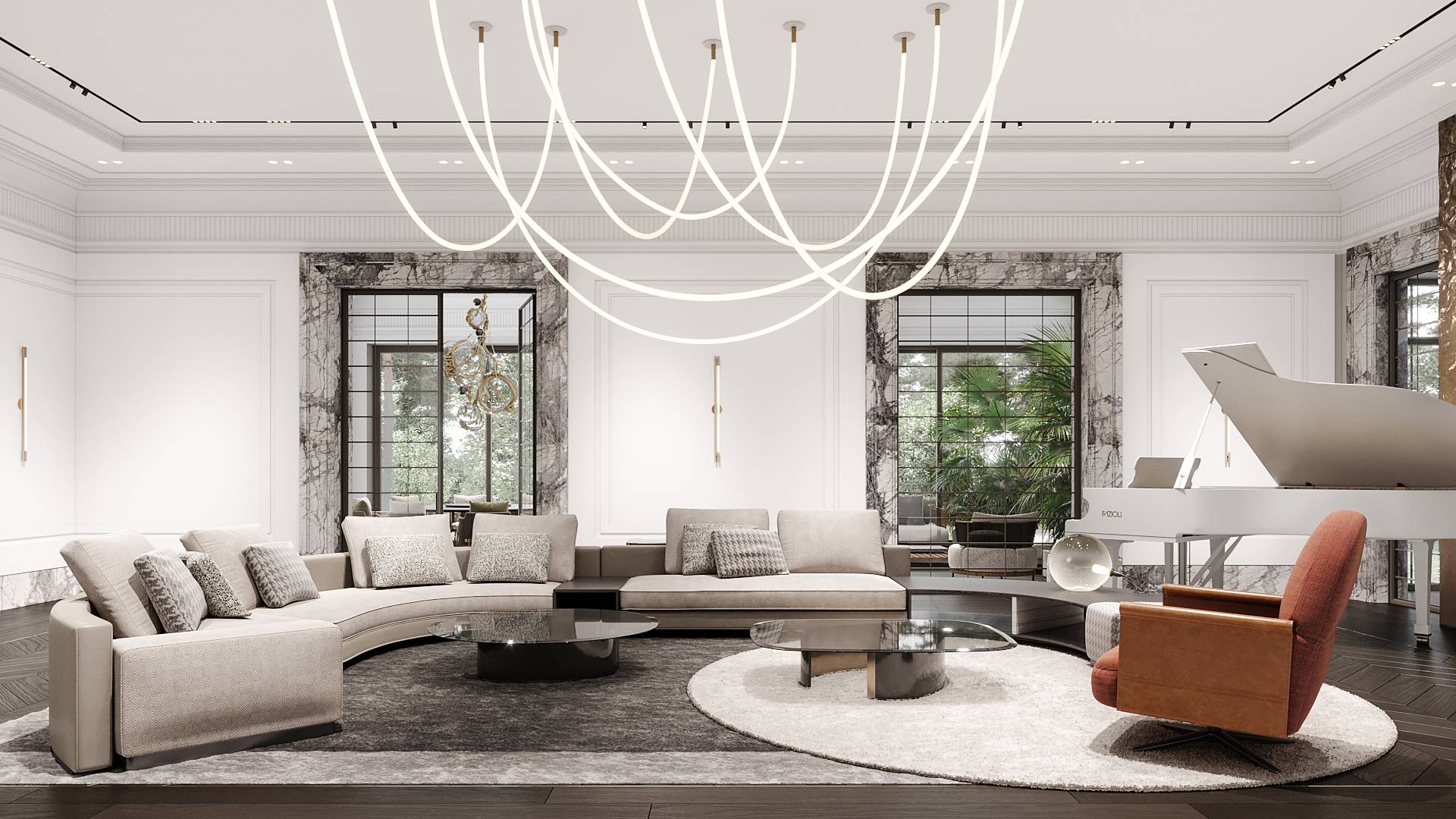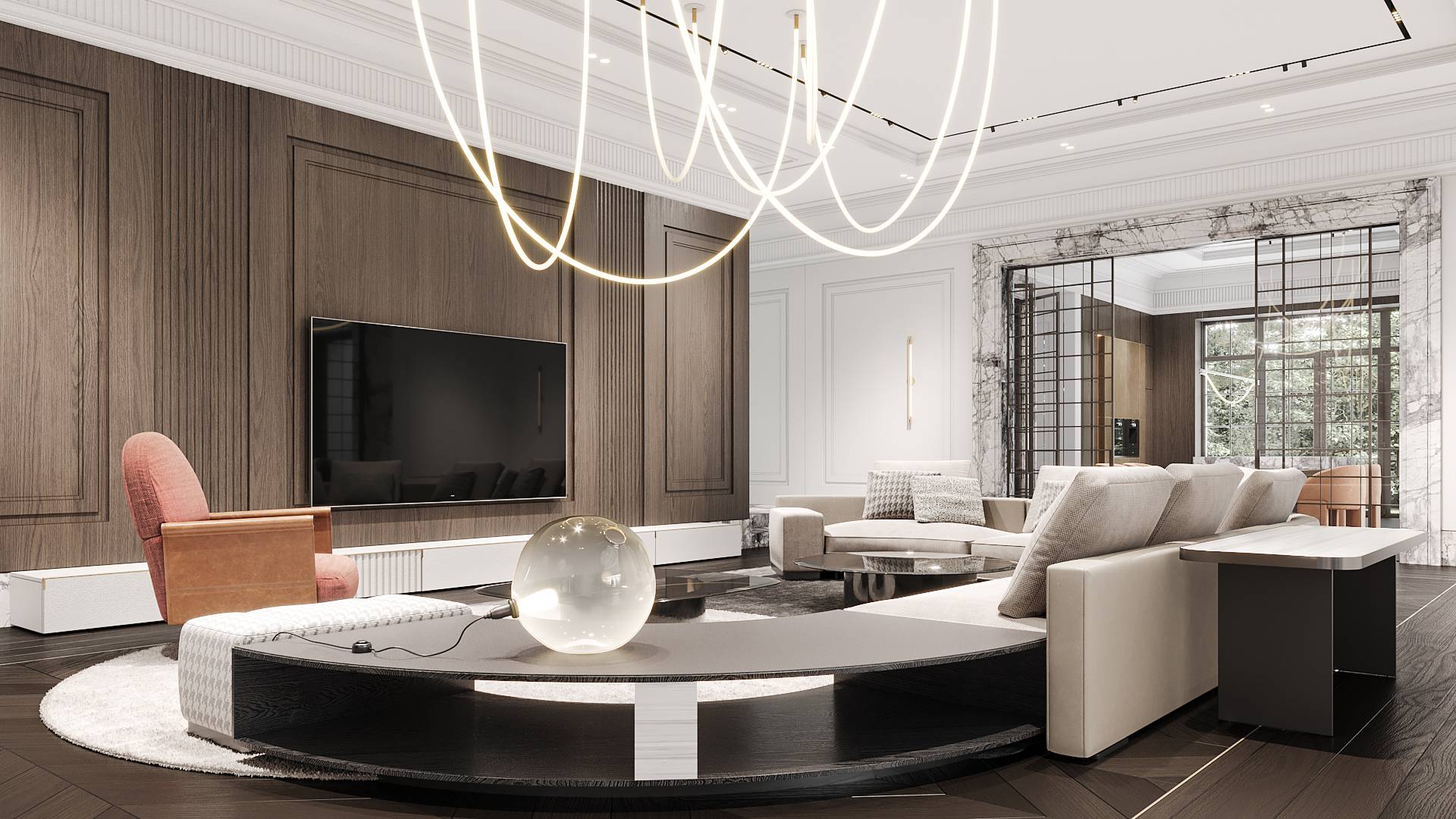 This living room is notable for a few things. First, we framed the windows and doors with milled patterned marble that instantly added volume to the room. Second, we chose a caisson-like type of ceiling to enhance spatial and acoustic characteristics — a very helpful thing for a building, whose owners play music. Finally, the combination of wooden and plaster molded panels ensured the presence of classics, while the panel with liquid metal effect unveiled a slightly futuristic atmosphere. Furniture-wise, we opted for classic geometric forms, but their modern combination made the twist that looks so next century. It's one of those rare designs where soft furniture is so organically combined with the hard-based one, like sofas and semicircular niche table. Baxter armchair in orange upholstering added the color pop that this interior needed.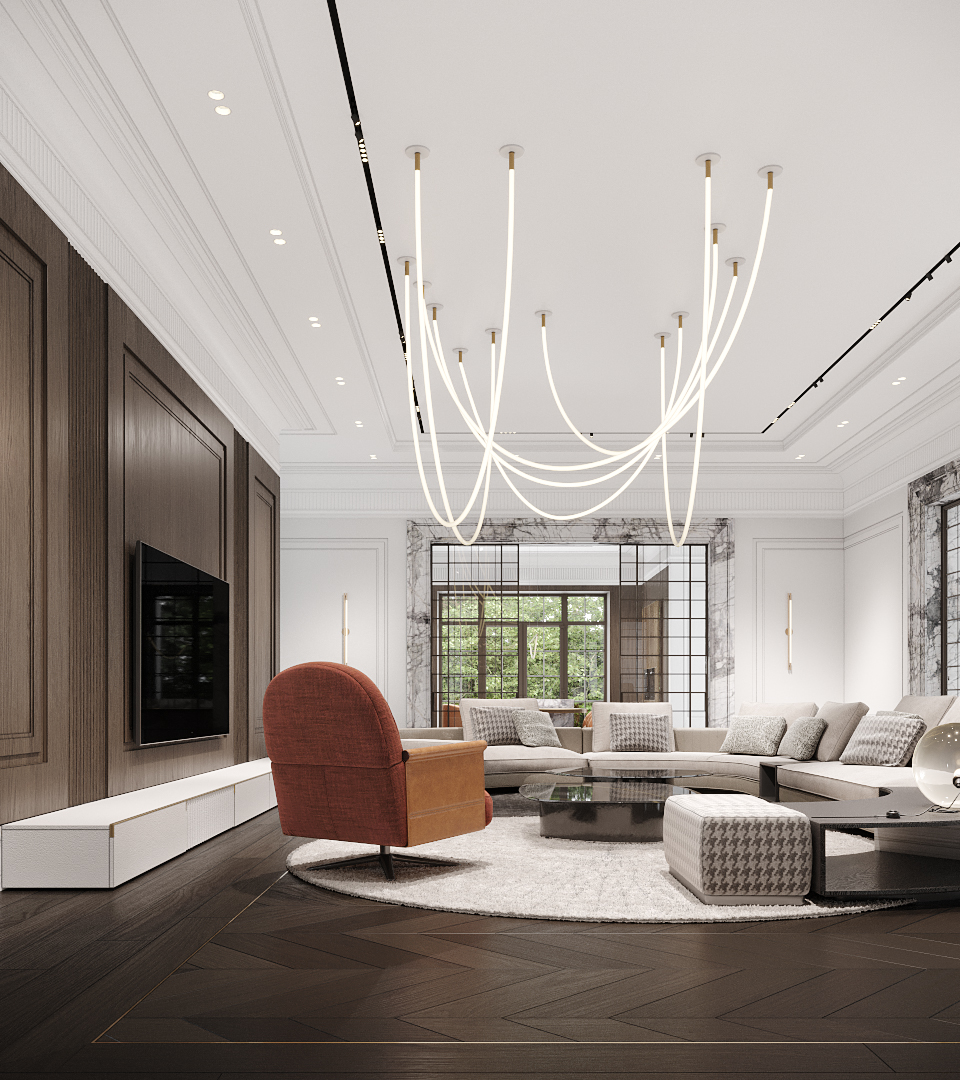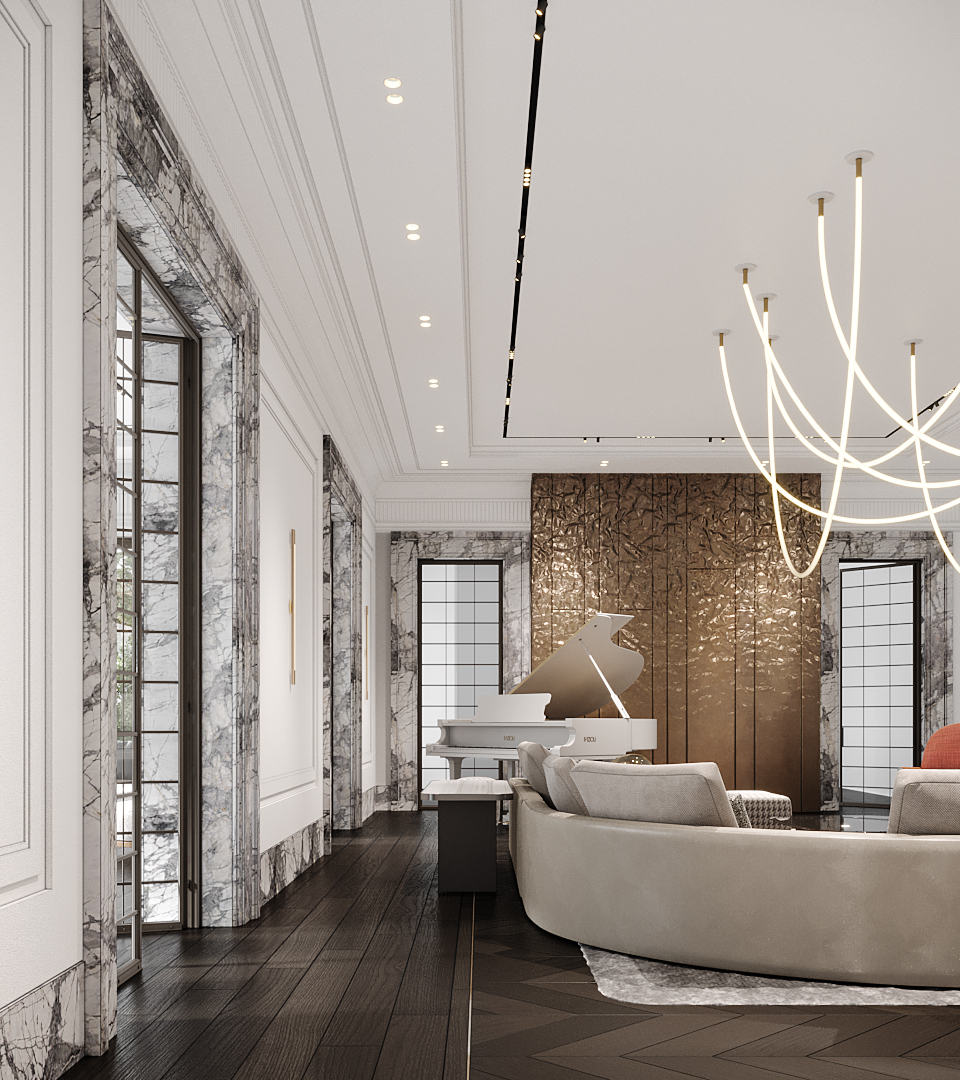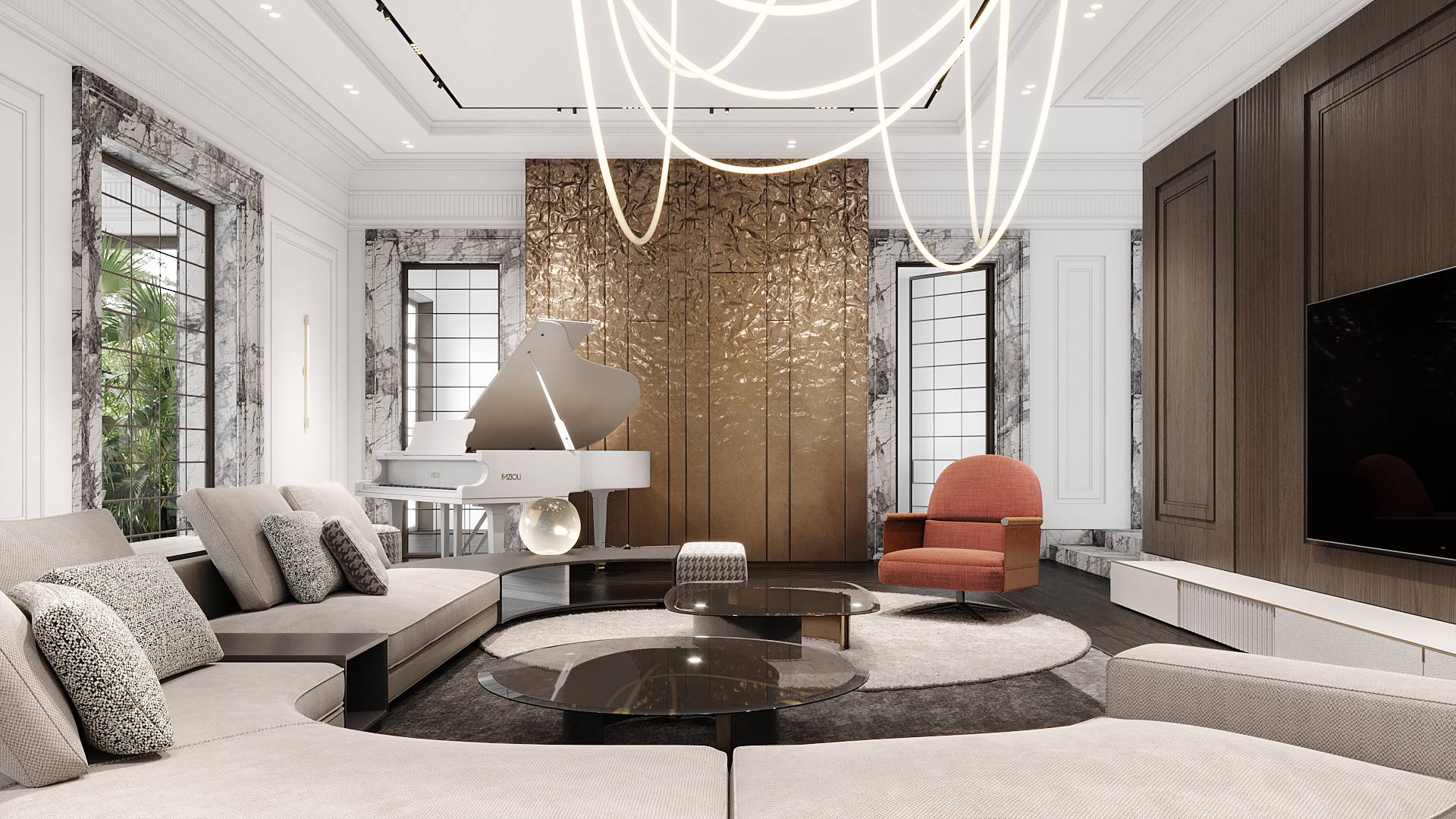 Marble, metal, wood, and plasterboard — these were our go-to materials when it came to the kitchen. The island in marble matches with the door and window framing, thus creating a holistic look. It's also one of the most multi-functional items here as it has capacious drawers, a sink, a stovetop, and a working area. Each wall has built-in cabinetry that we covered with wooden and brass panels, so don't think this kitchen is as minimal as it looks. Since our clients love wine, we put built-in wine storage that maintains the perfect temperature for various wine types.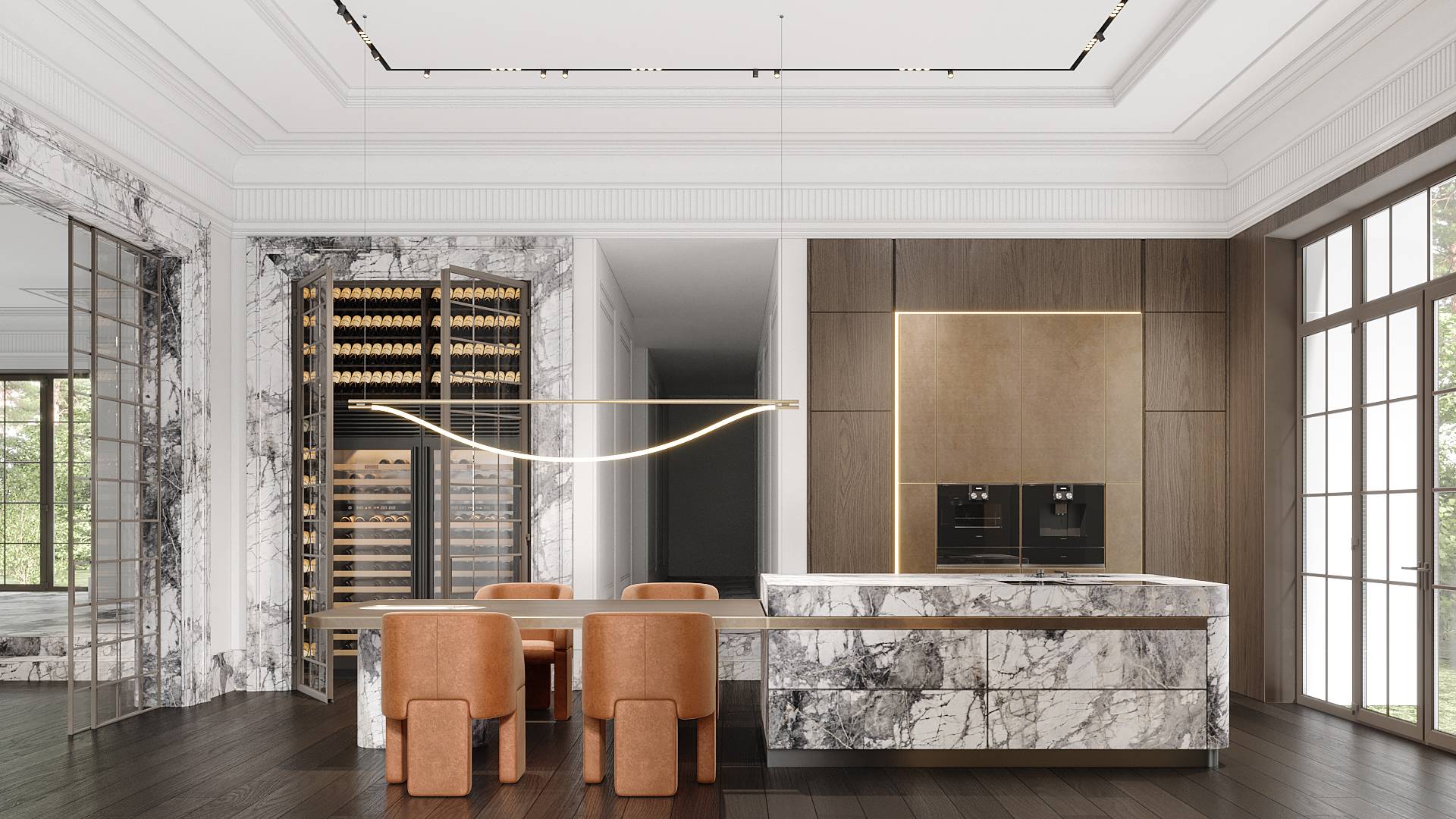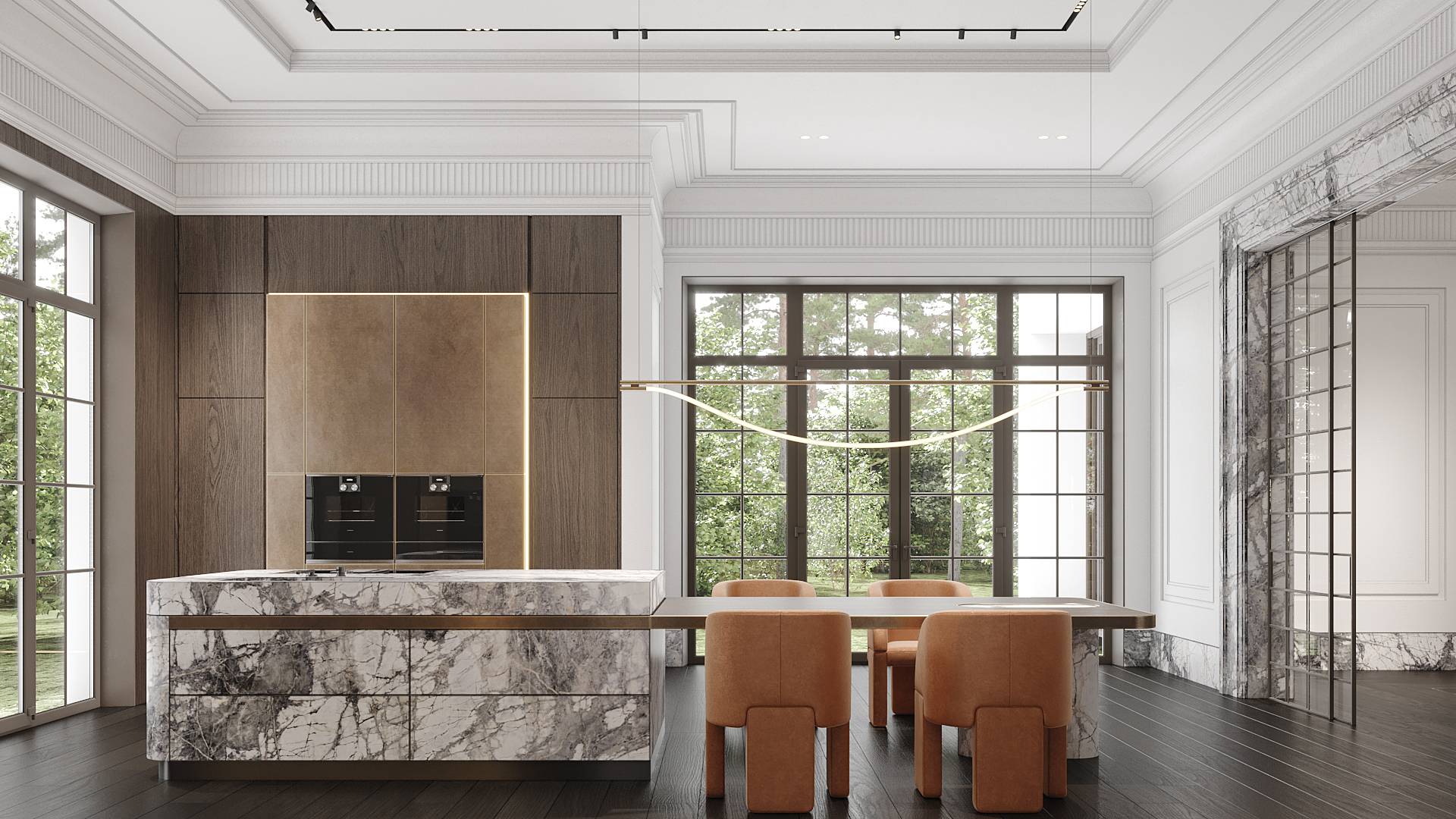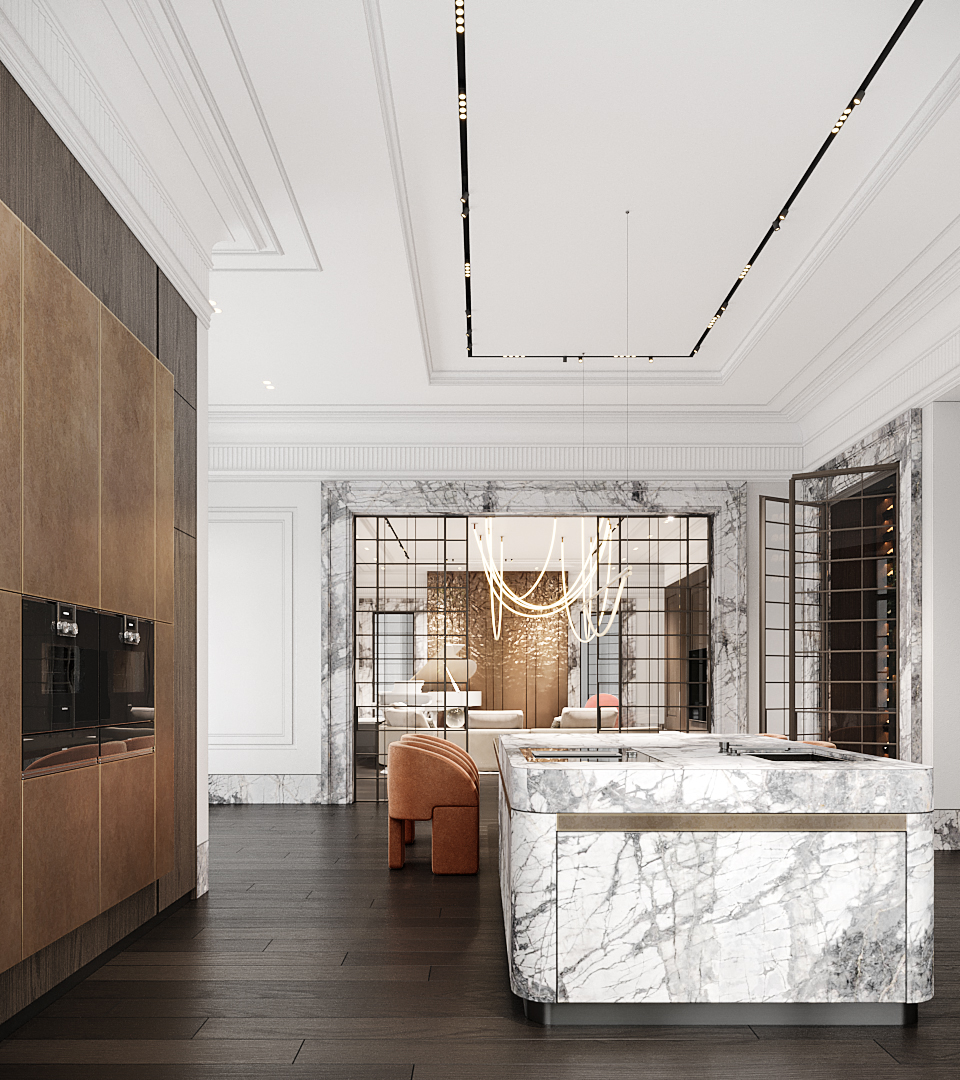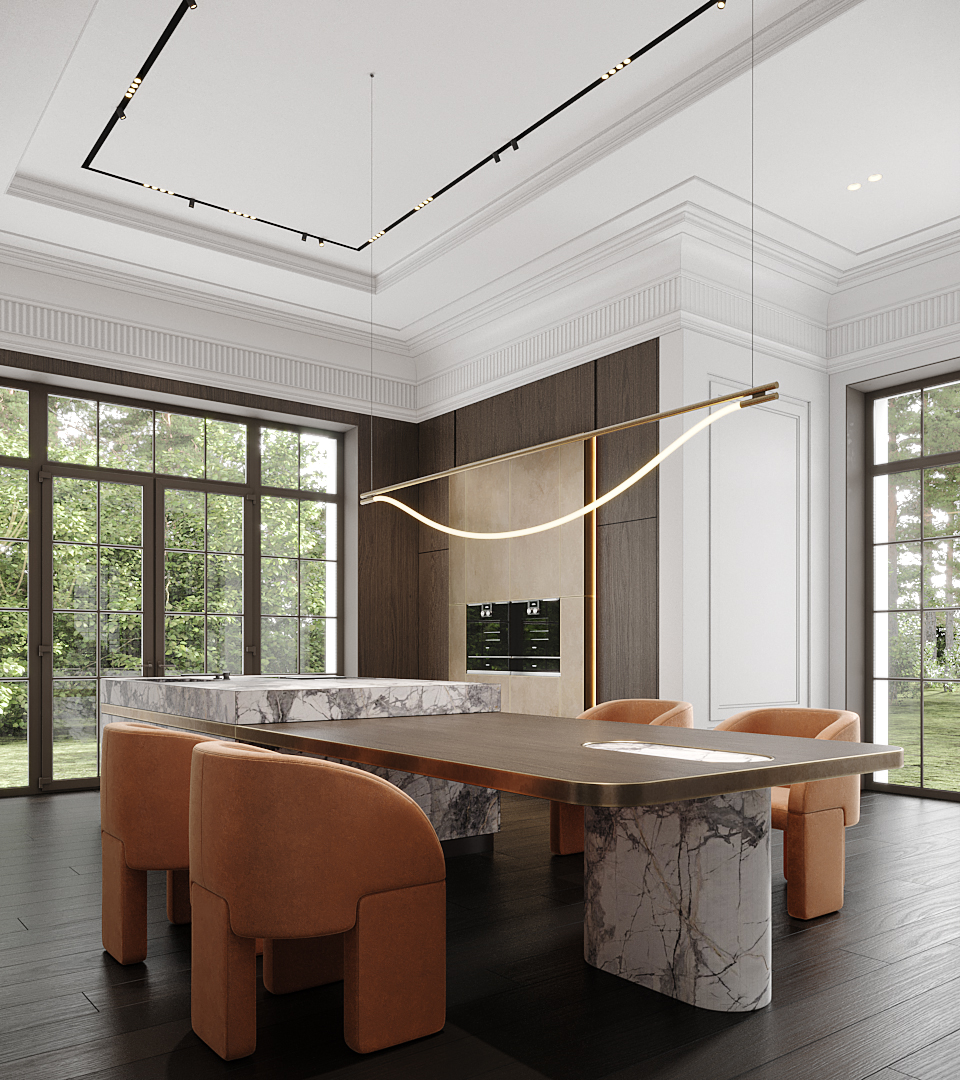 A tropical house, glassed terrace, or summer veranda — this lounge can be a lot of things. Divided by a column, it features a spacious dining area and a TV zone with comfortable Minotti furniture. Our main idea was to combine the outside view of the pine forest with the warmth of palms and exotic greenery. Summer or winter, this contrasting combination looks very refreshing. As for the decoration, here we introduced a few new materials and textures. Mural-like panels on the walls with imitation of macramé weaving and a Roll&Hill glass chandelier with the rope enhanced the feeling of summer regardless of what the calendar said.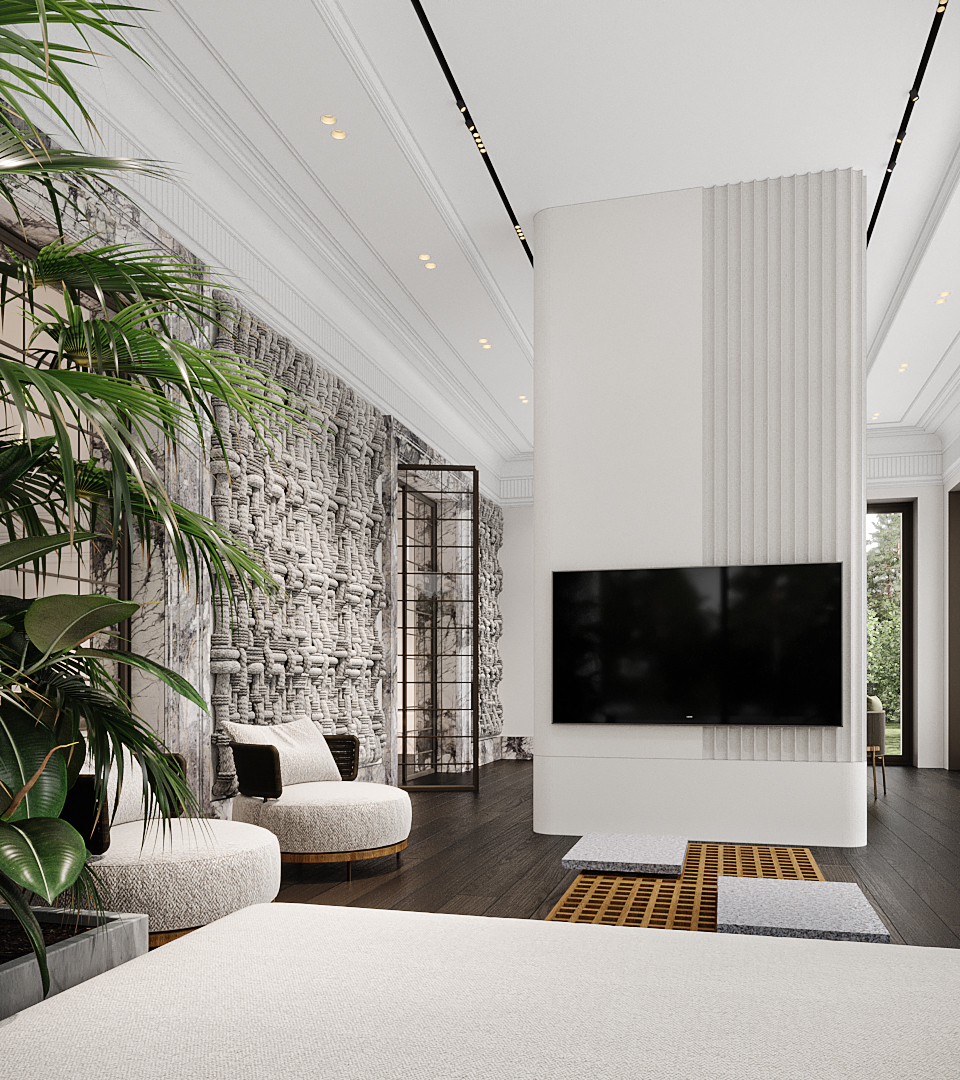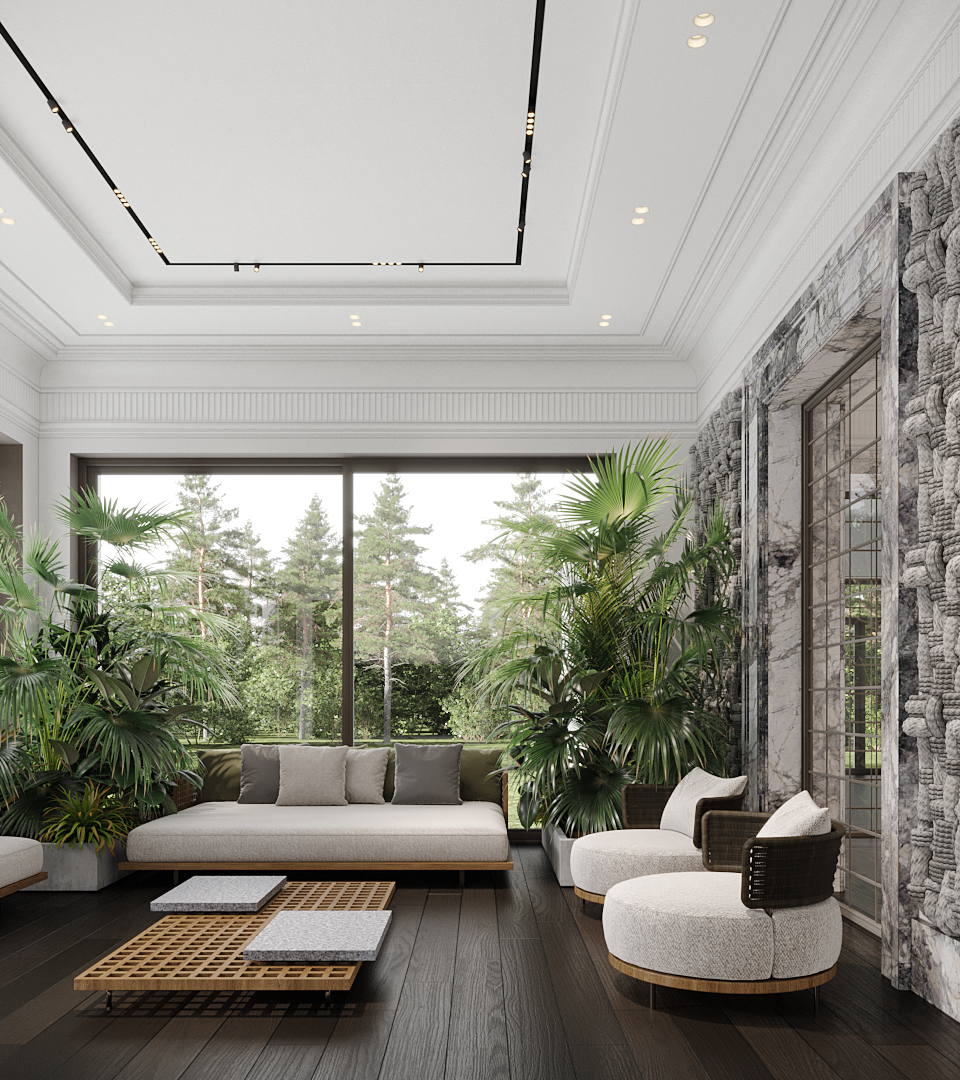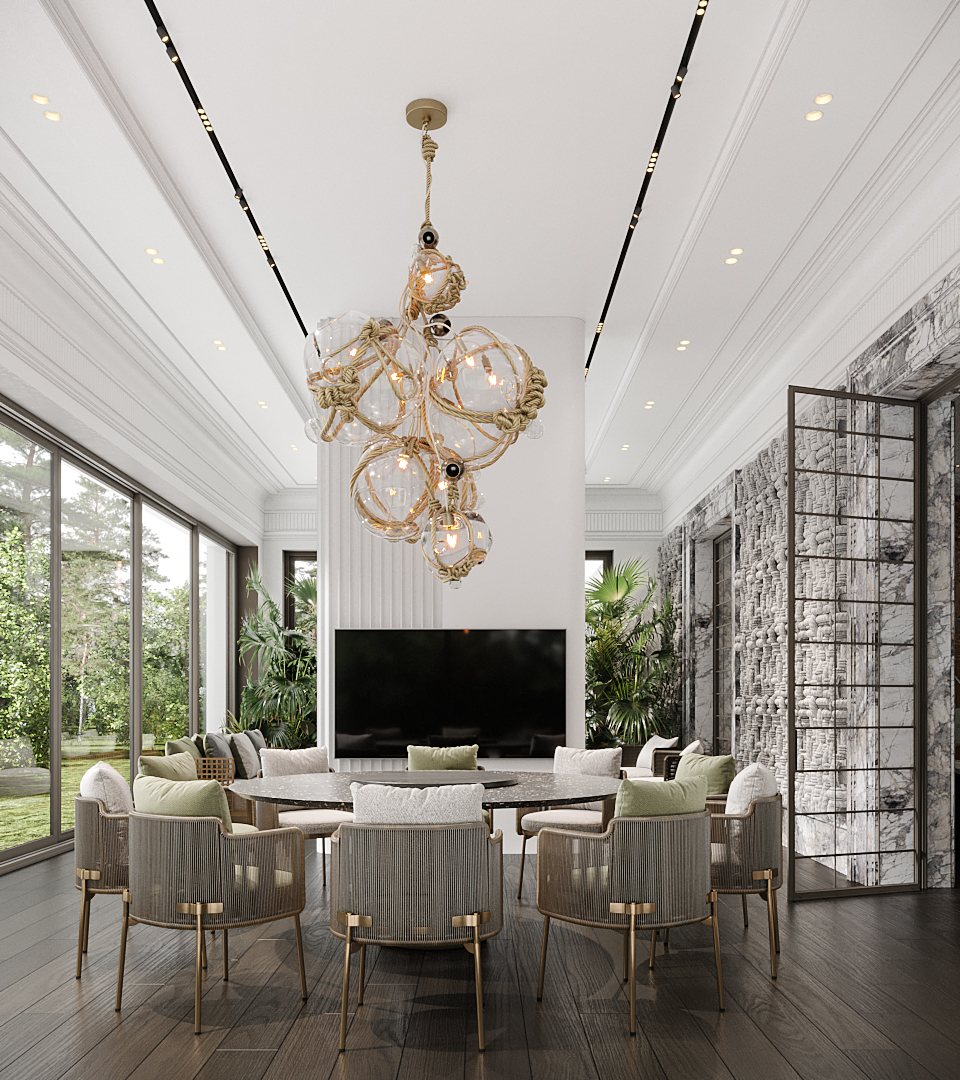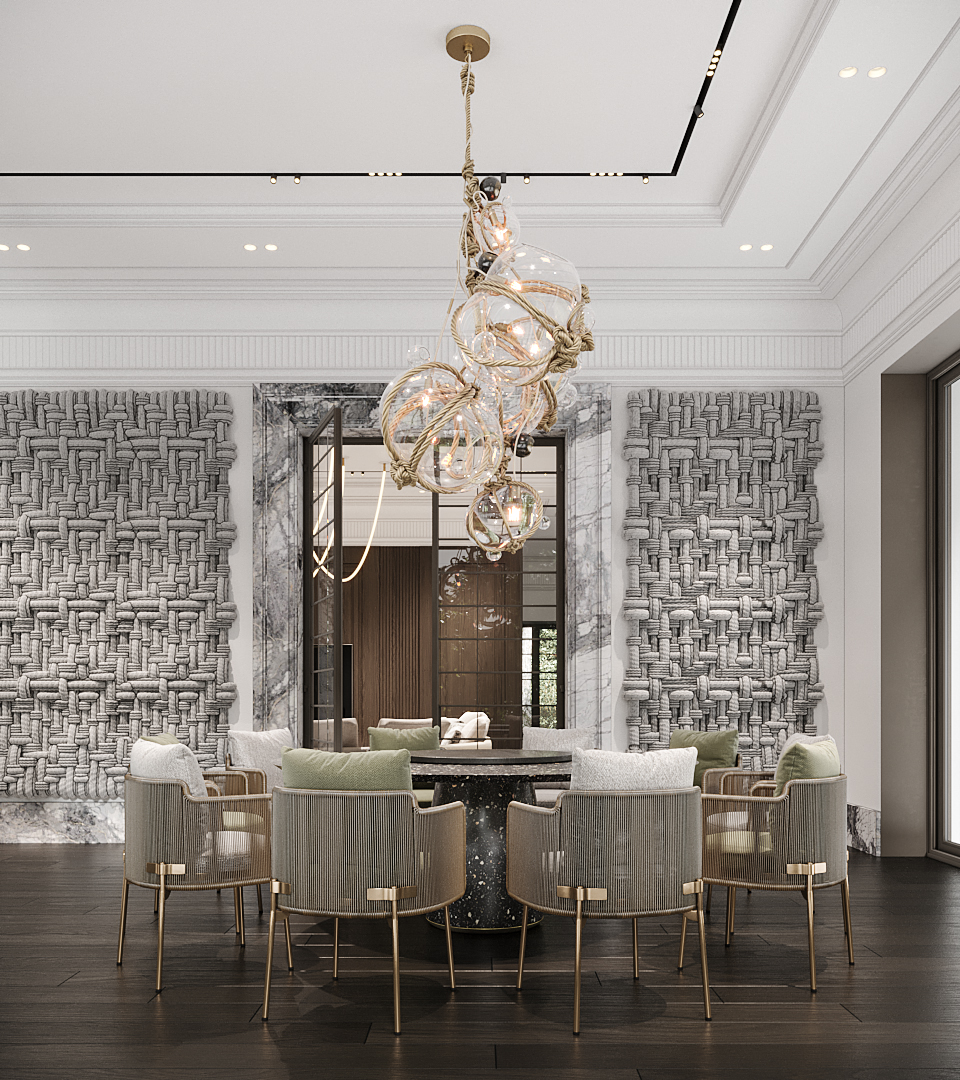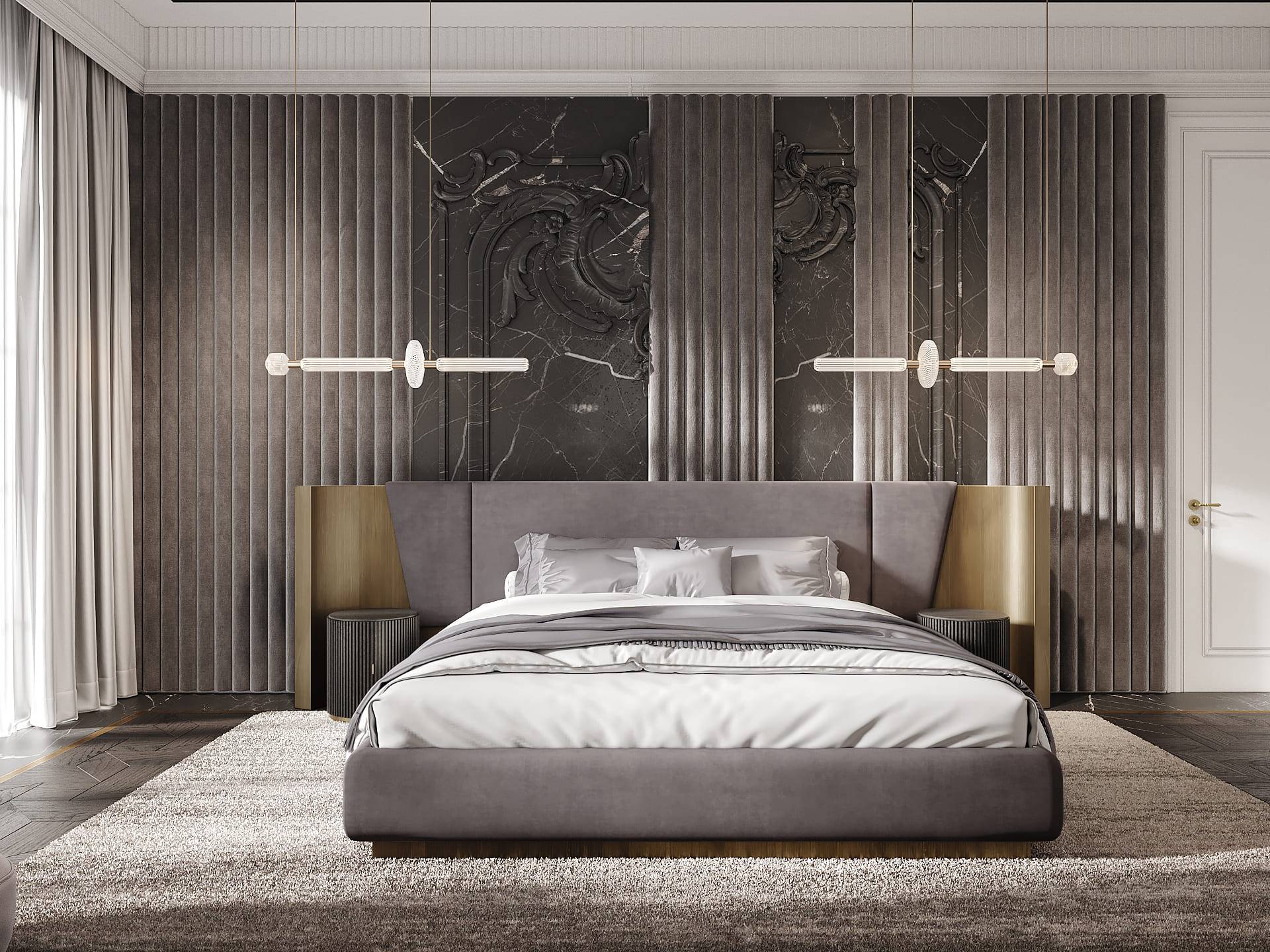 In the owners' bedroom, we combined fabric and marble wall panels. It became a pretty bold design solution, granted that there's a classical style molding on the marble panels — and it's mixed and matched chaotically with the different-sized textile panels. This created a modern chic with a classical twist that our clients wanted. ShakeDesign bed and LaSvit pendant lights made the sleeping zone comfortable, but also — highlighted the sophisticated interaction of textures.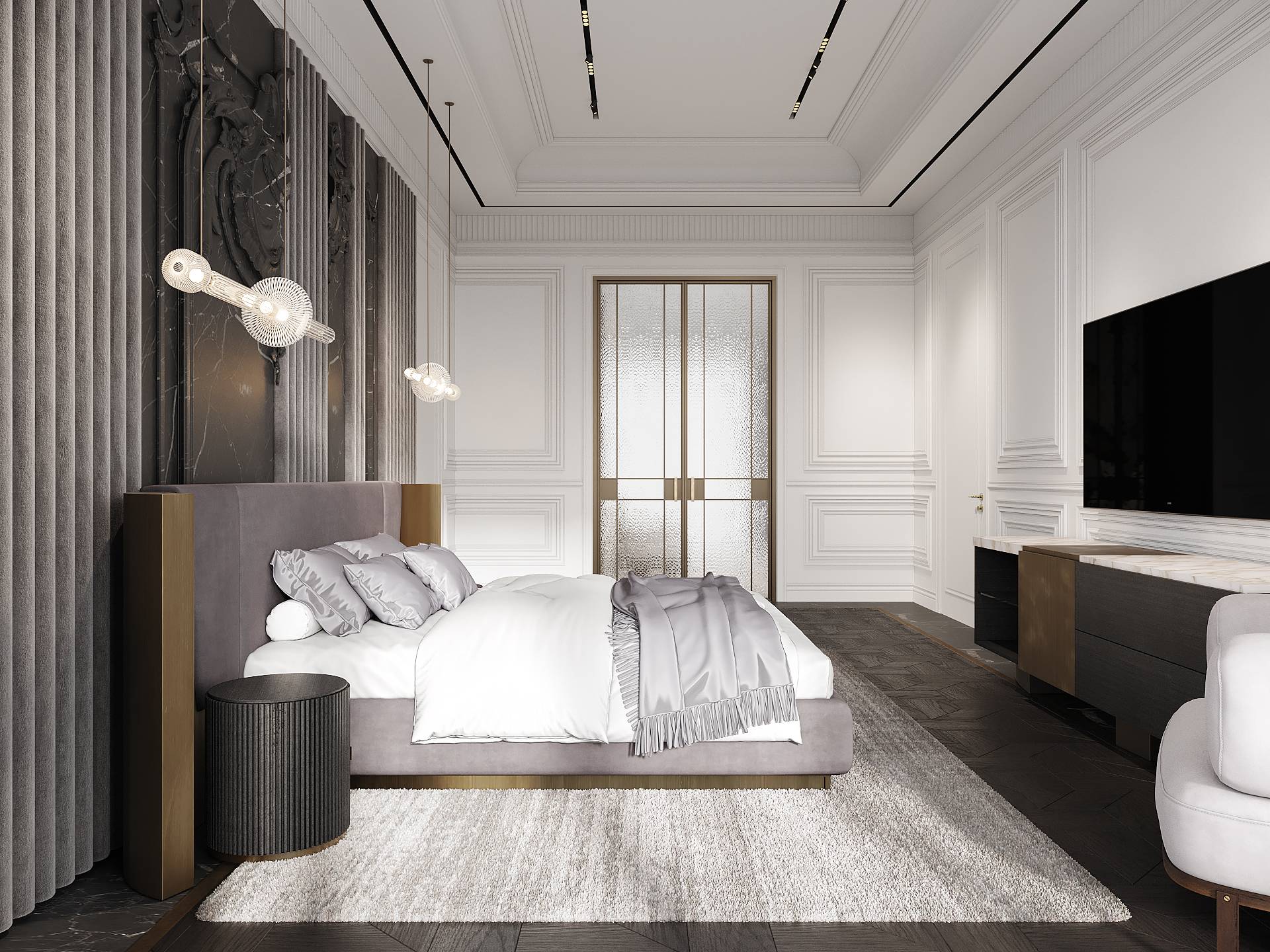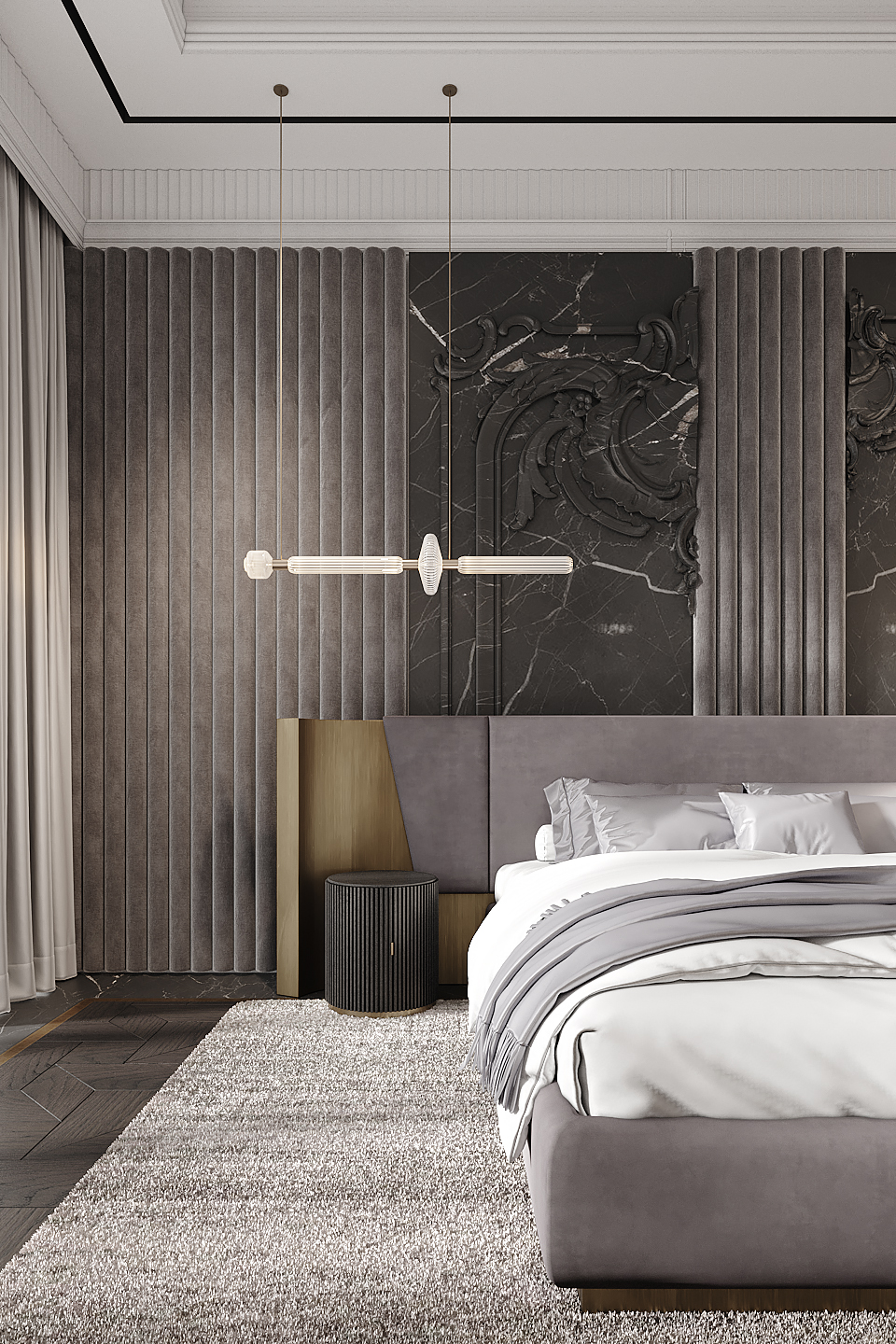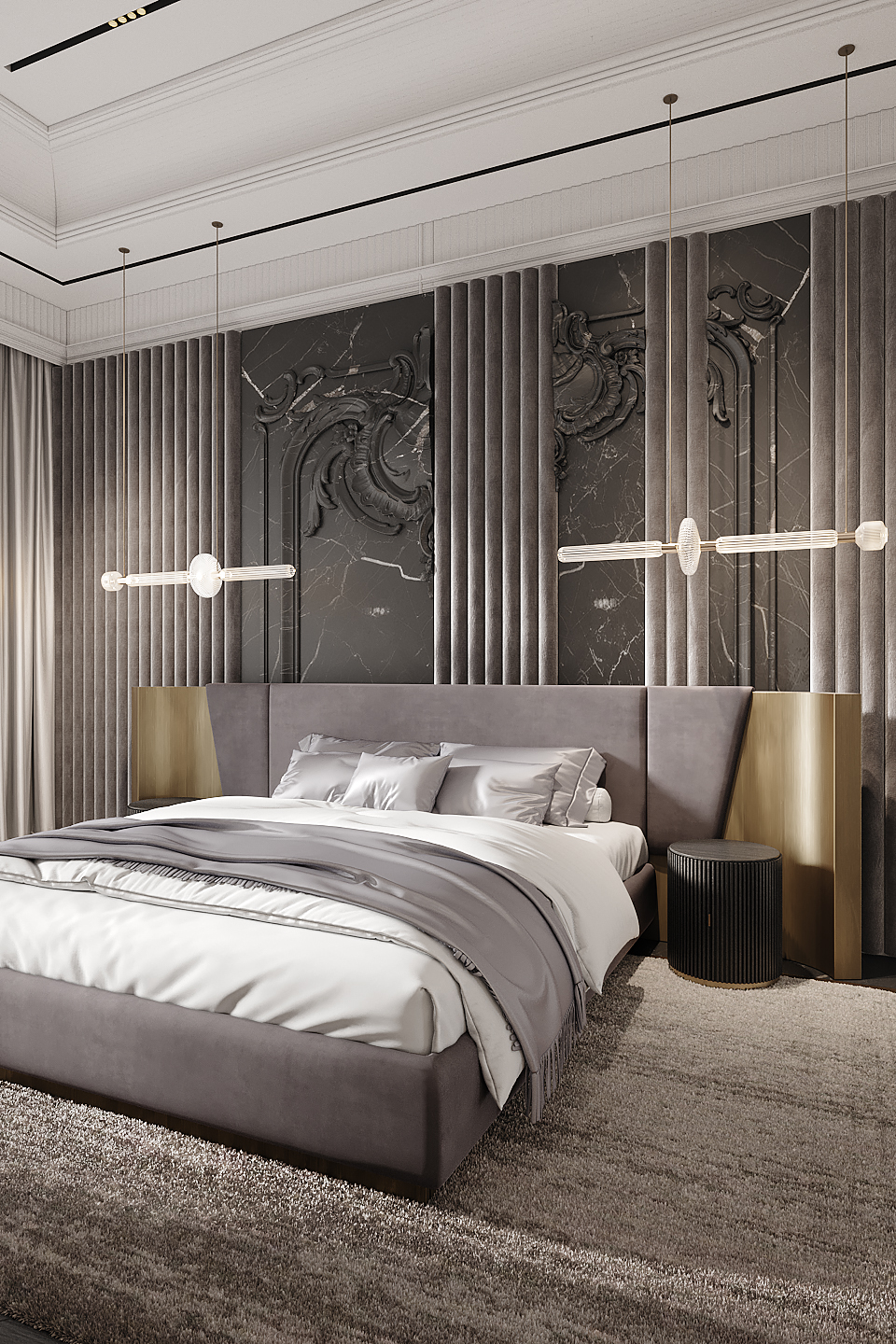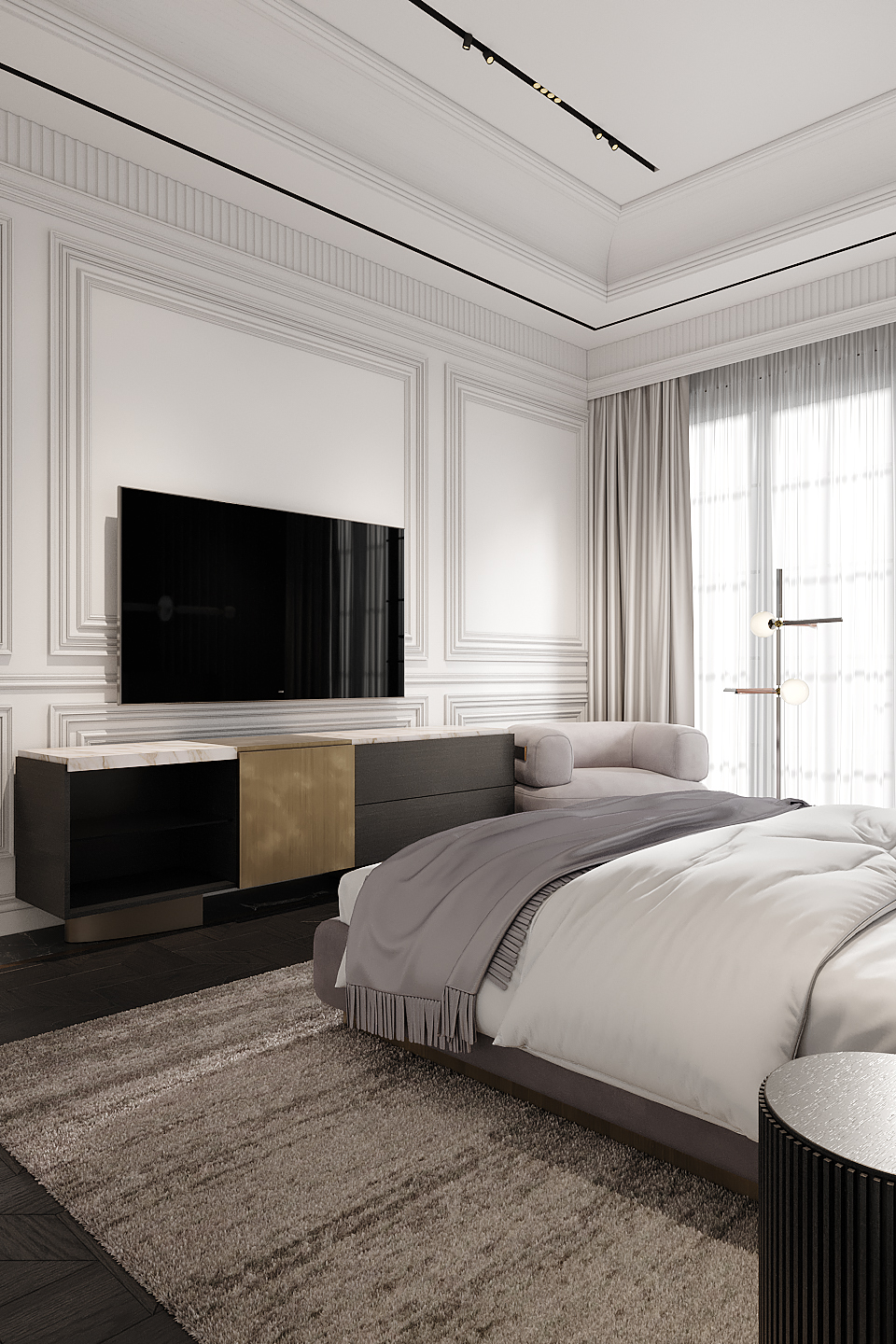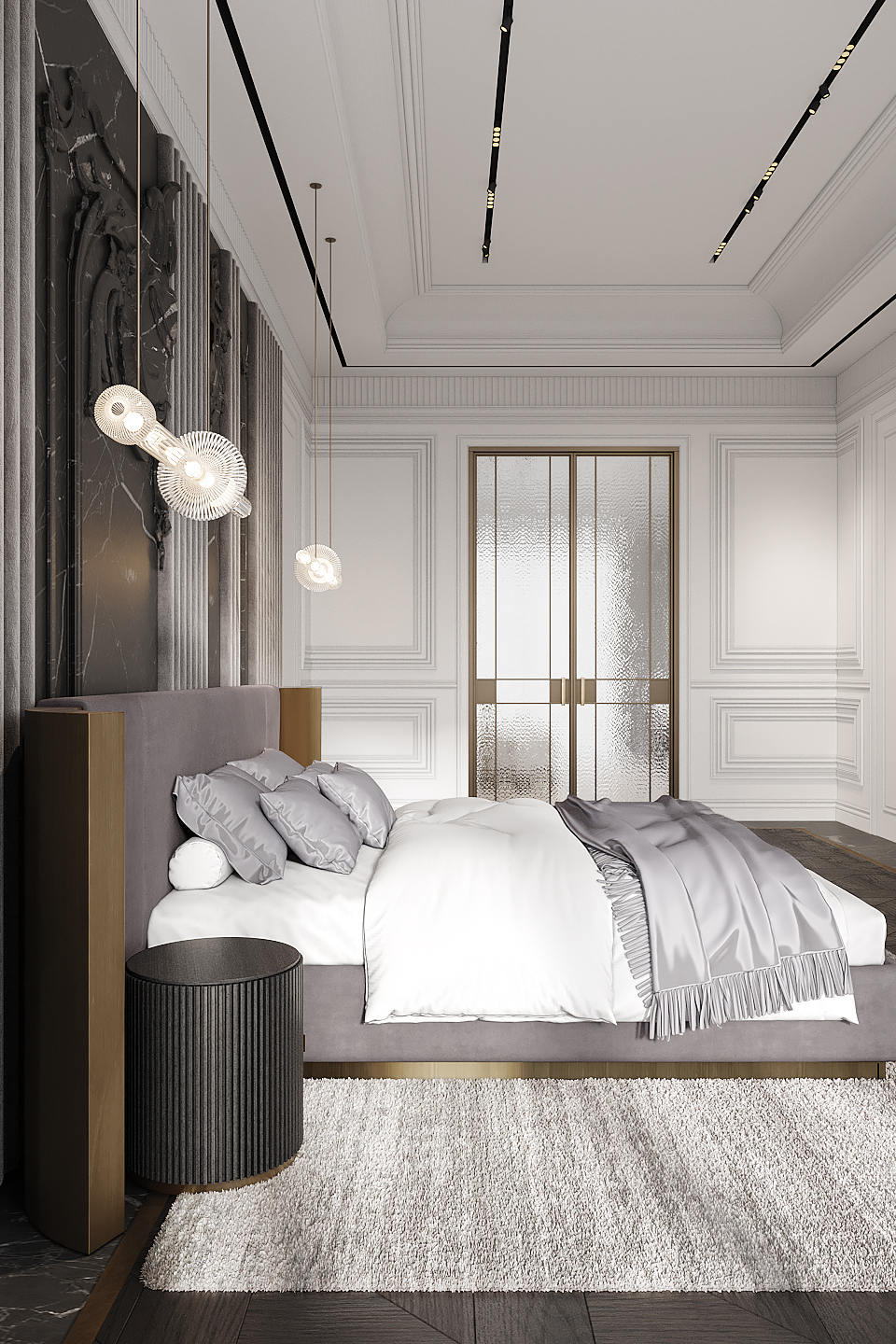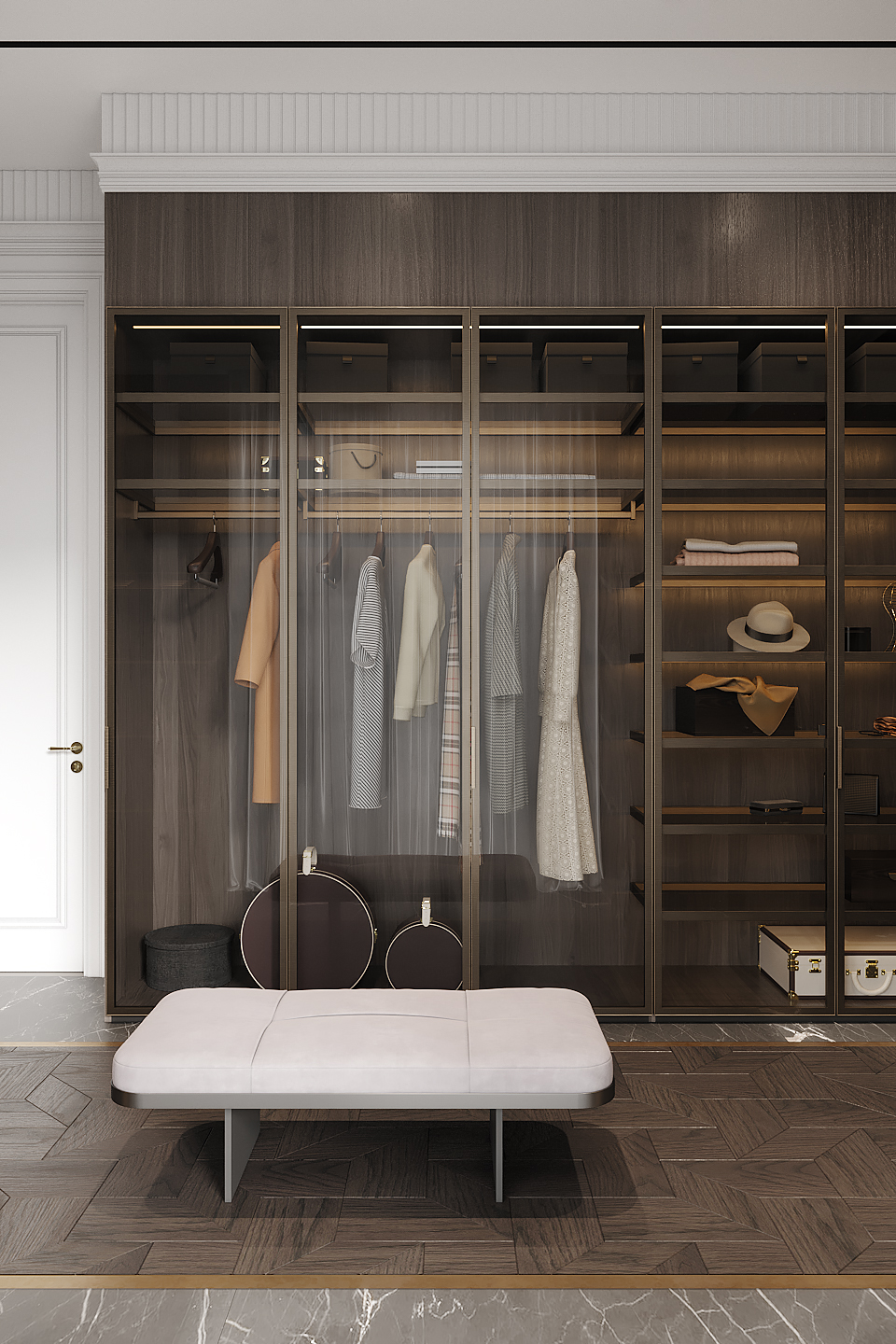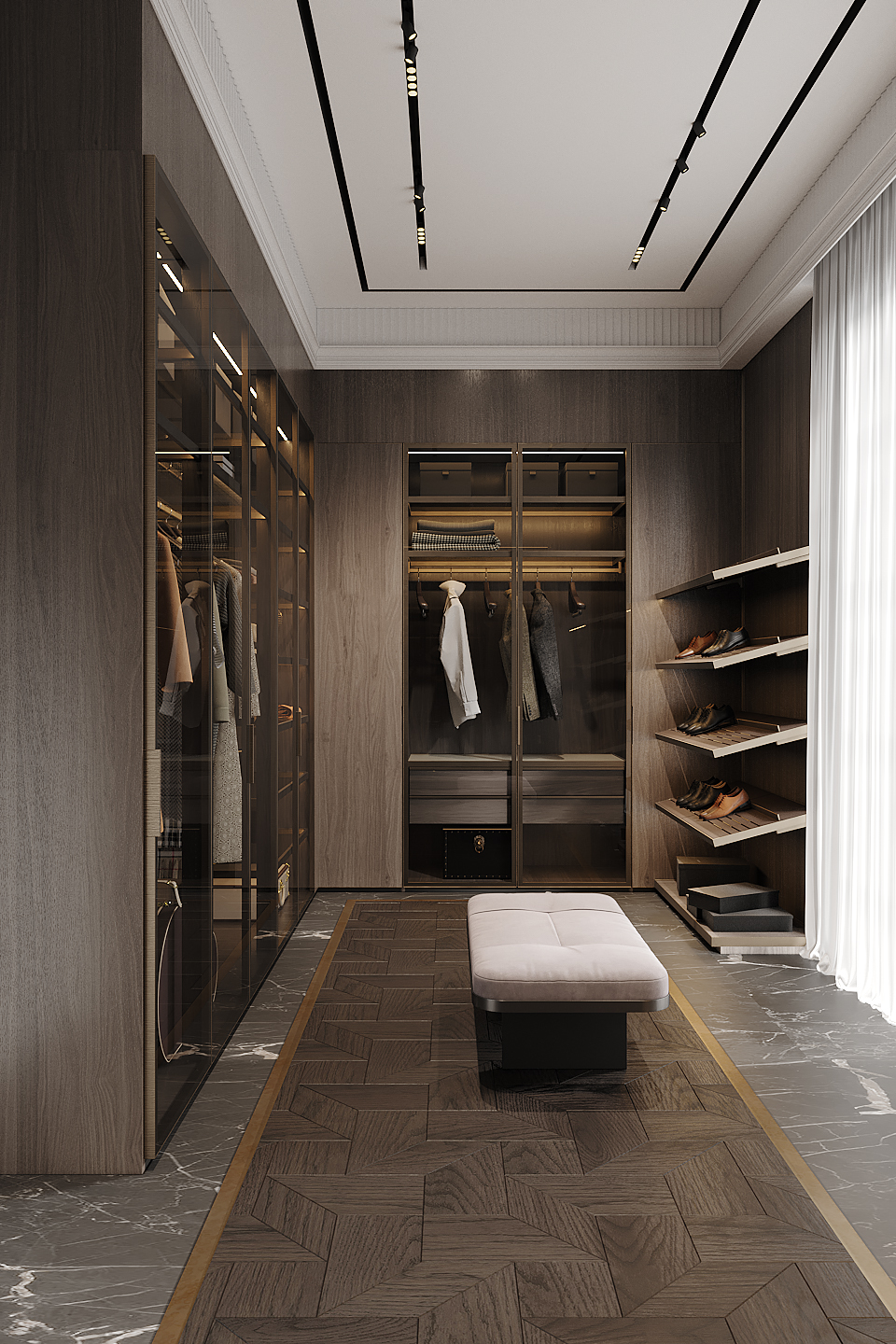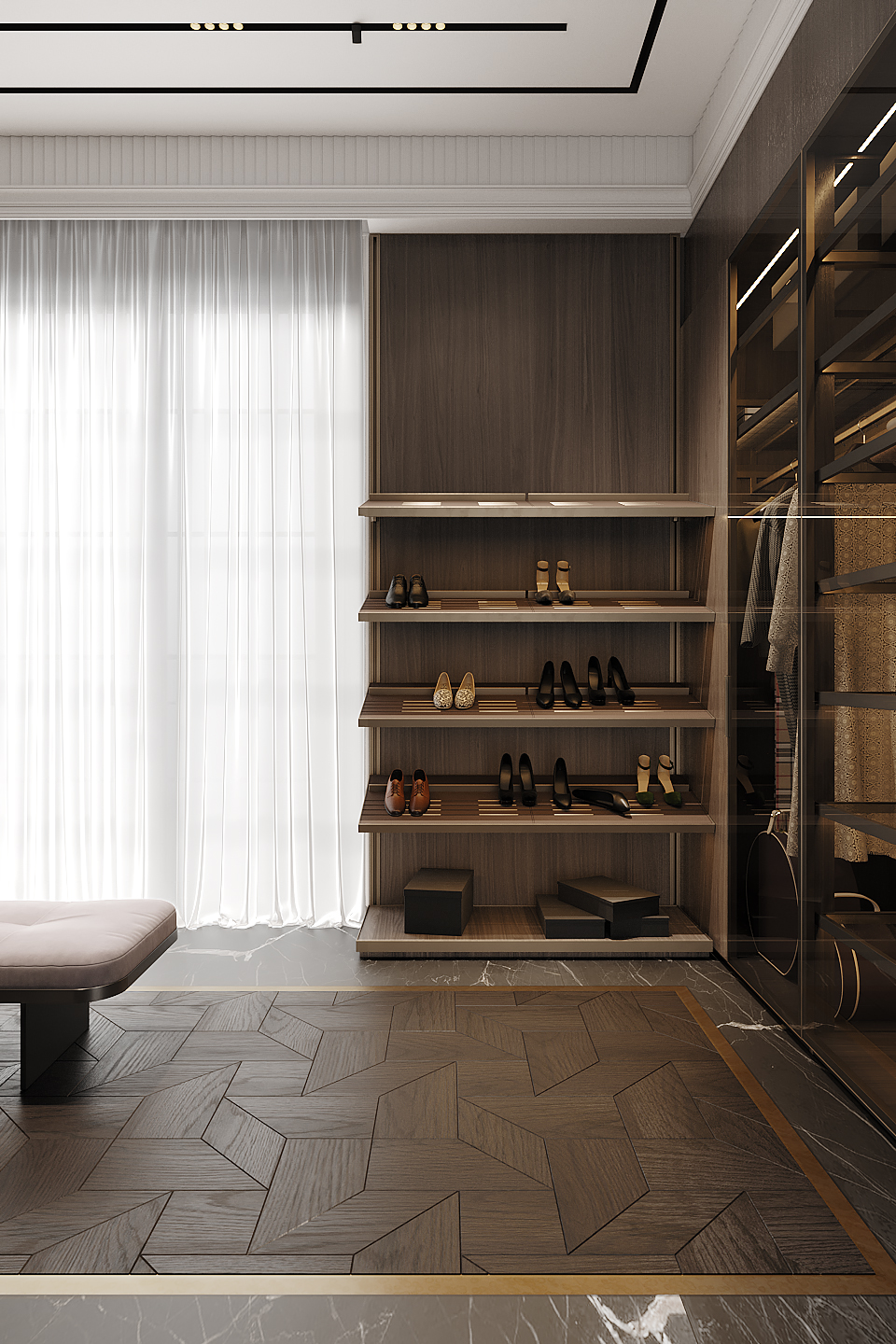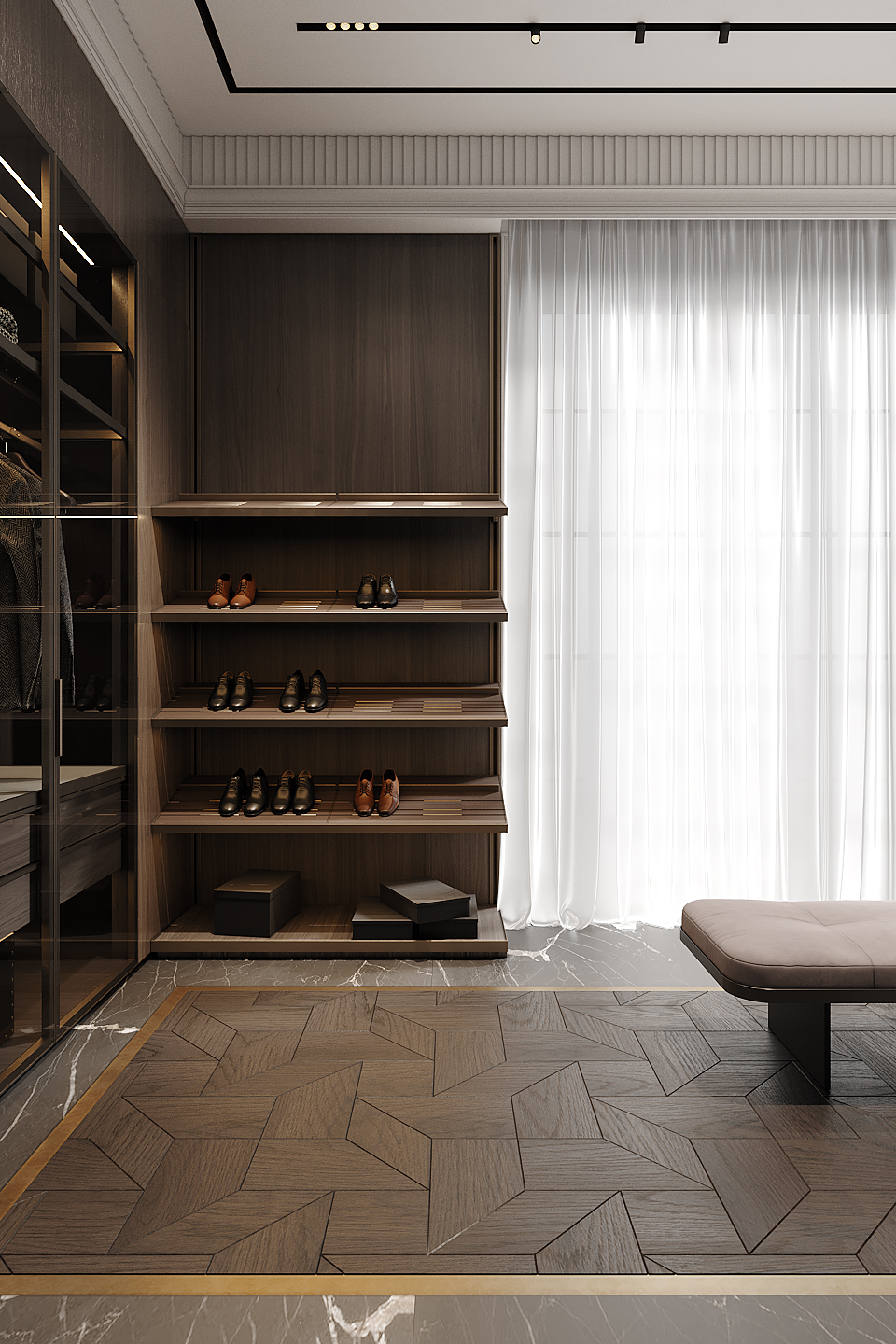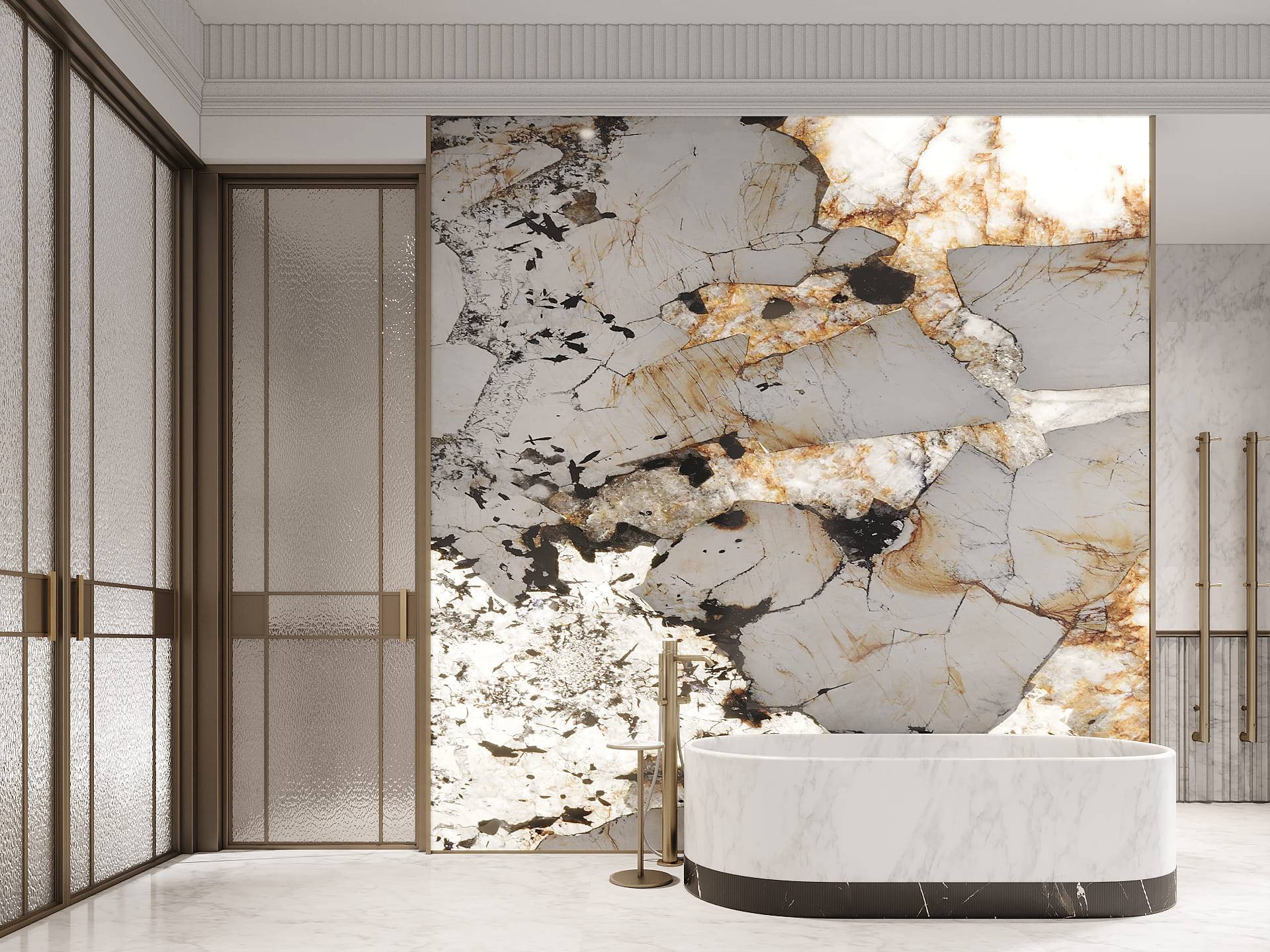 This bathroom has five different marble patterns that together form a very organic, holistic look. The secret was simple: the proportion and brass elements that smoothed out the differences. Here we placed a tub in two types of marbles, with the darker one to visually ground the tub. The accent wall behind it divides the walk-in shower and functions as the main decorative element.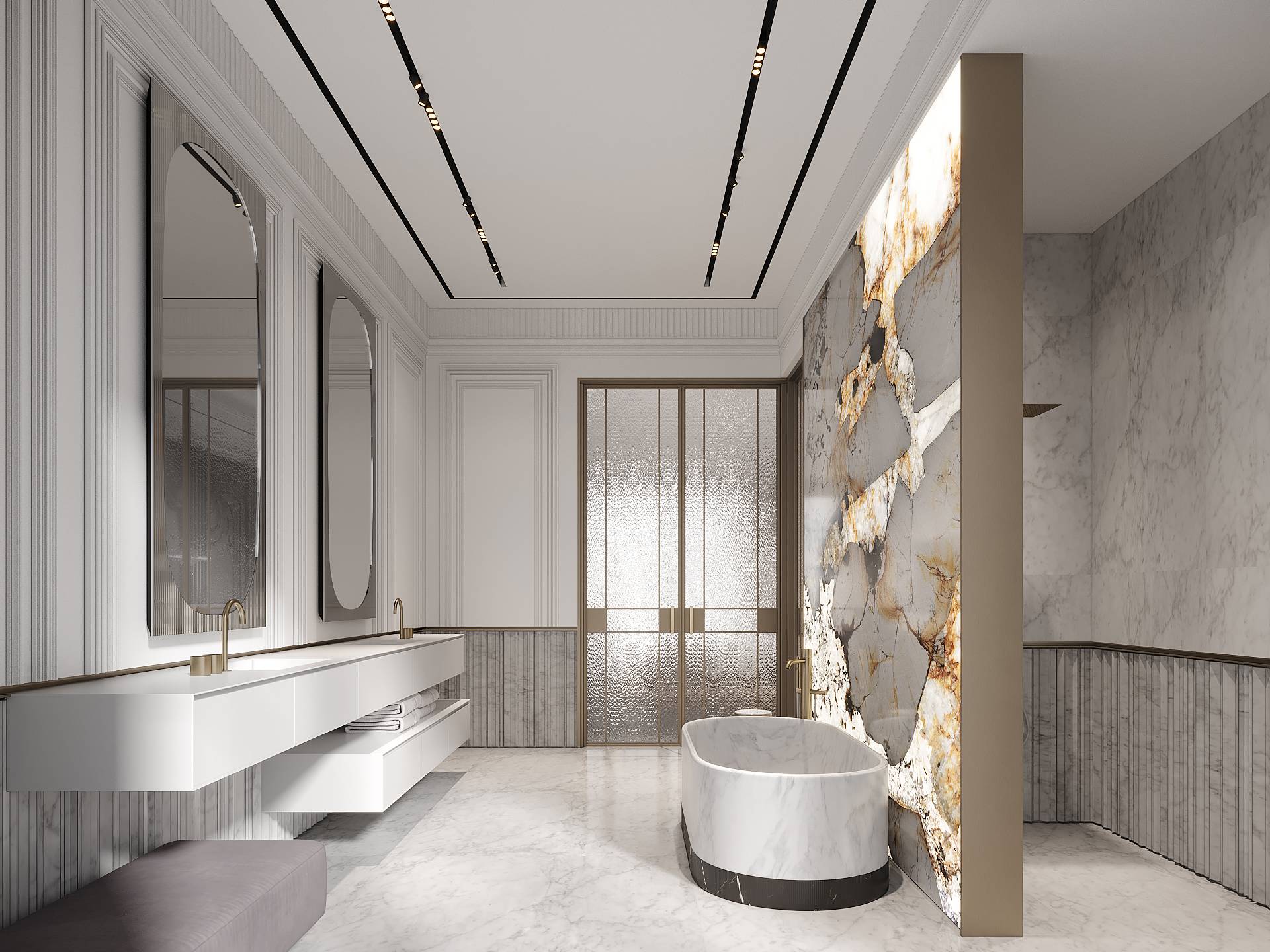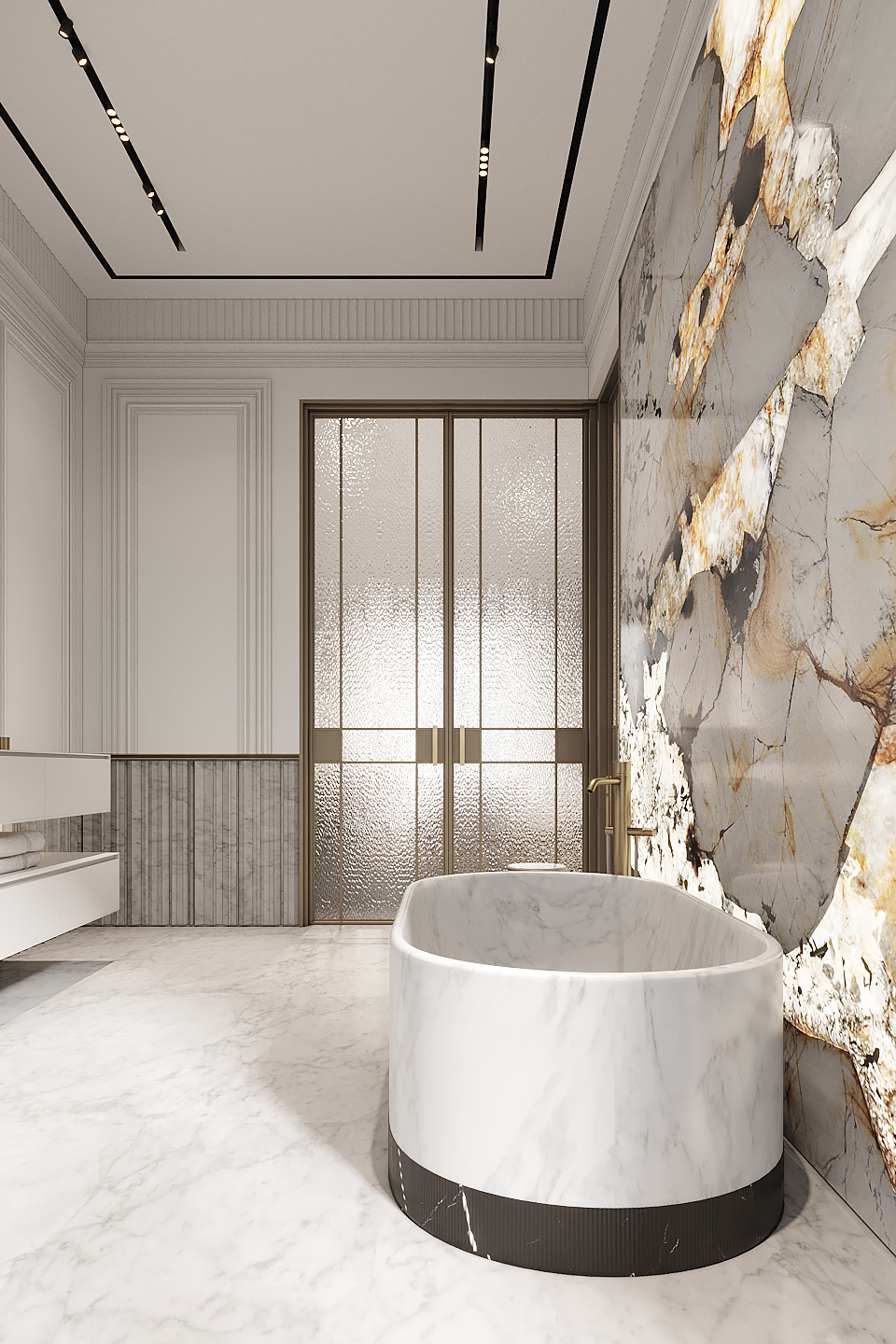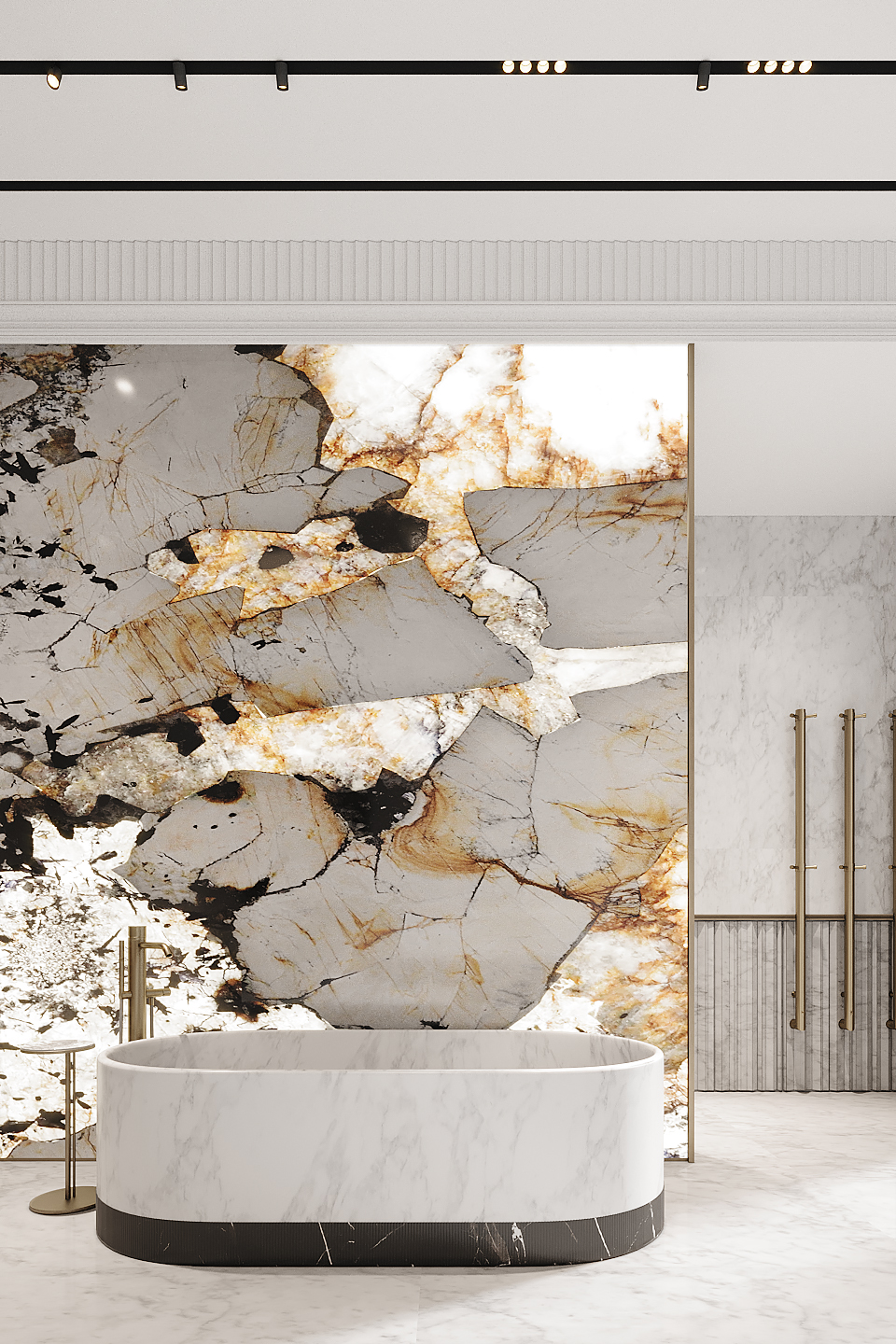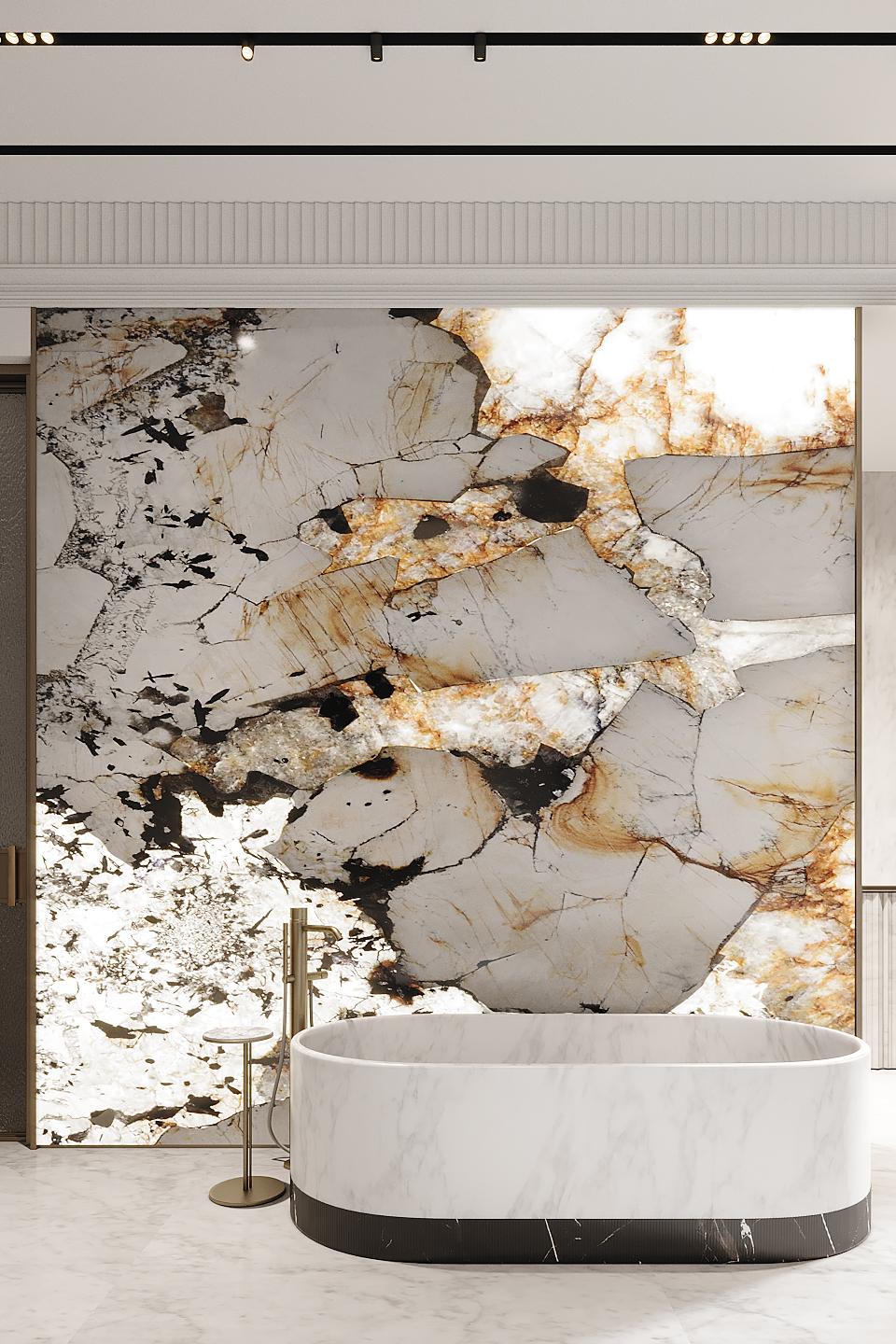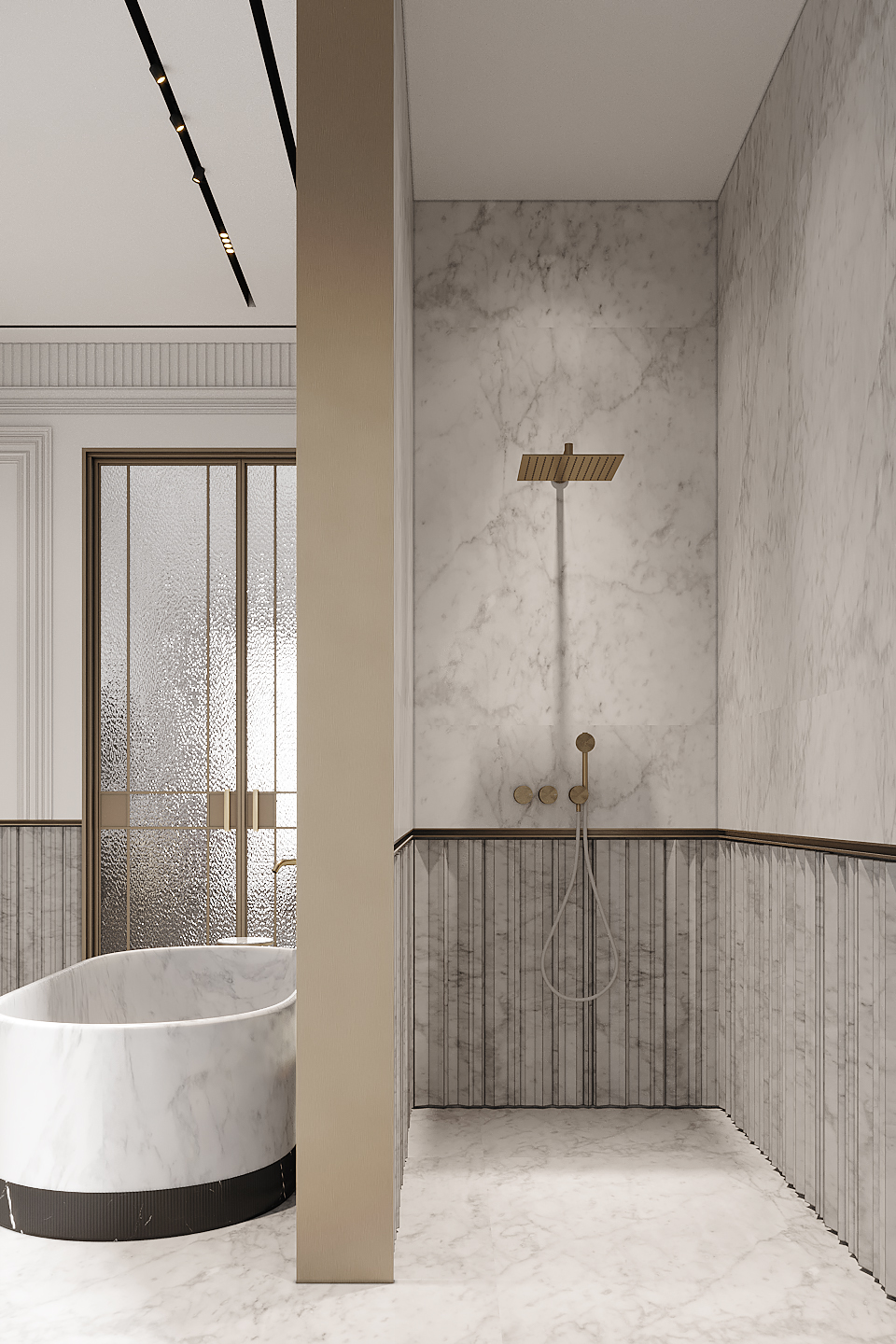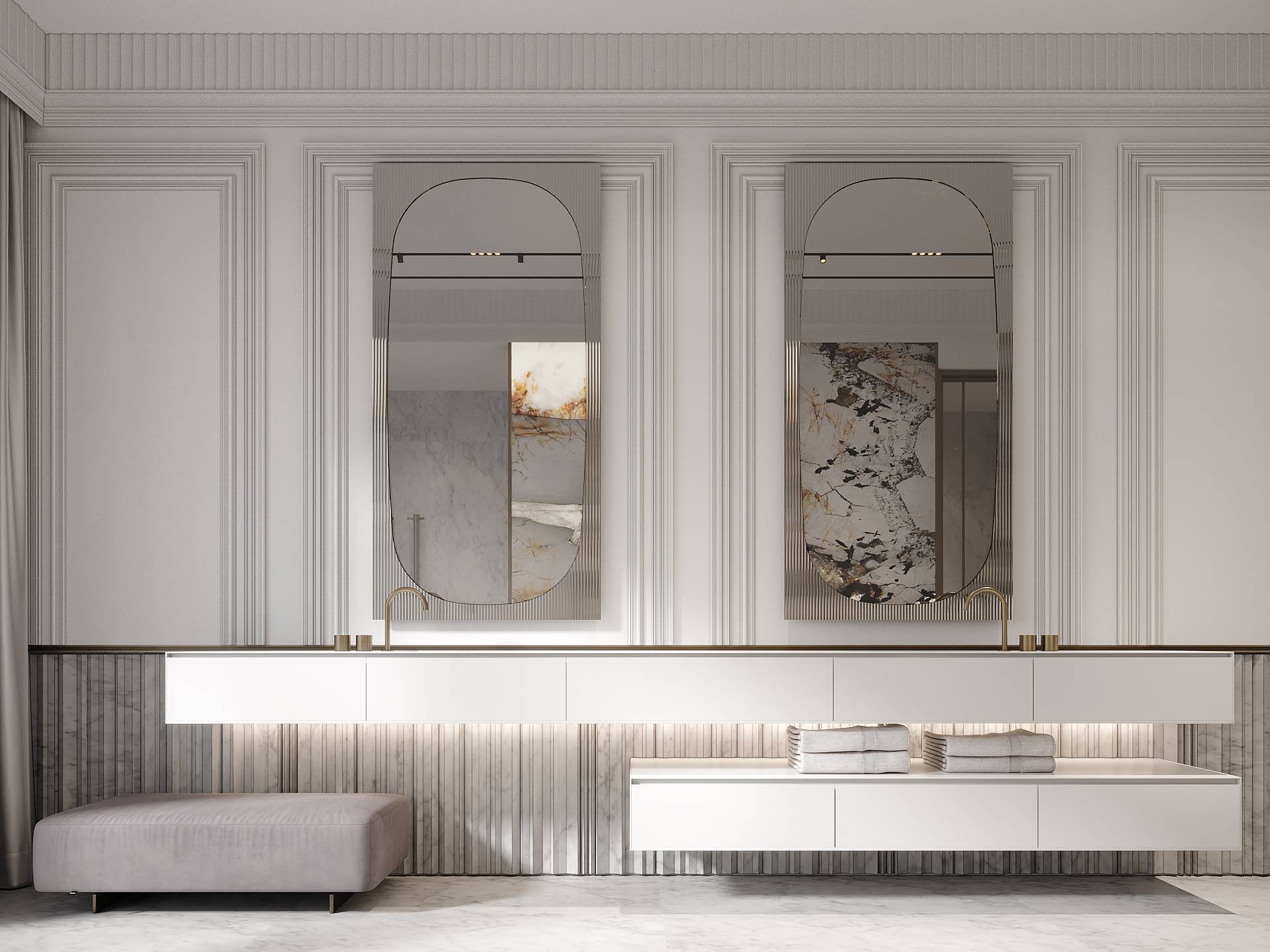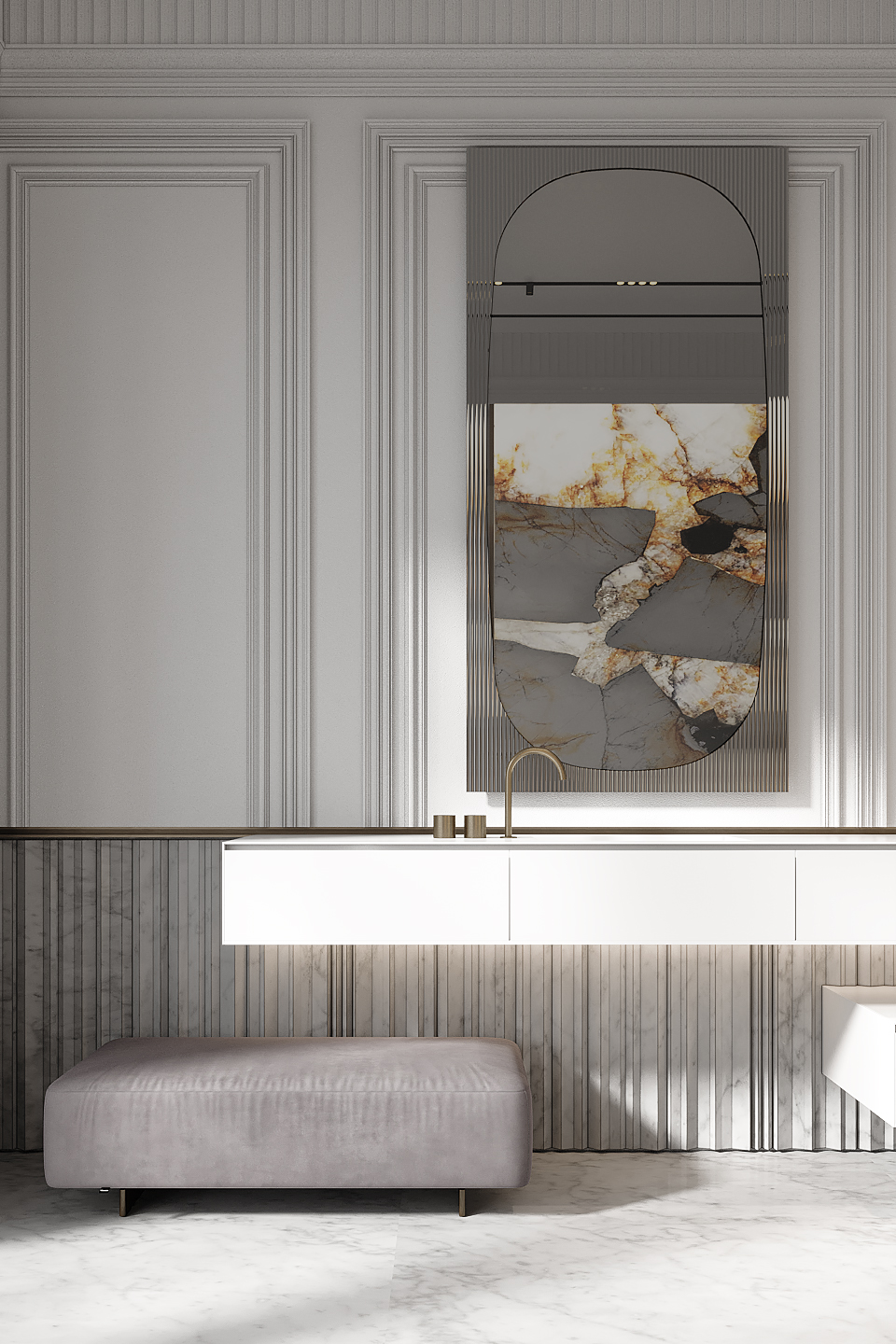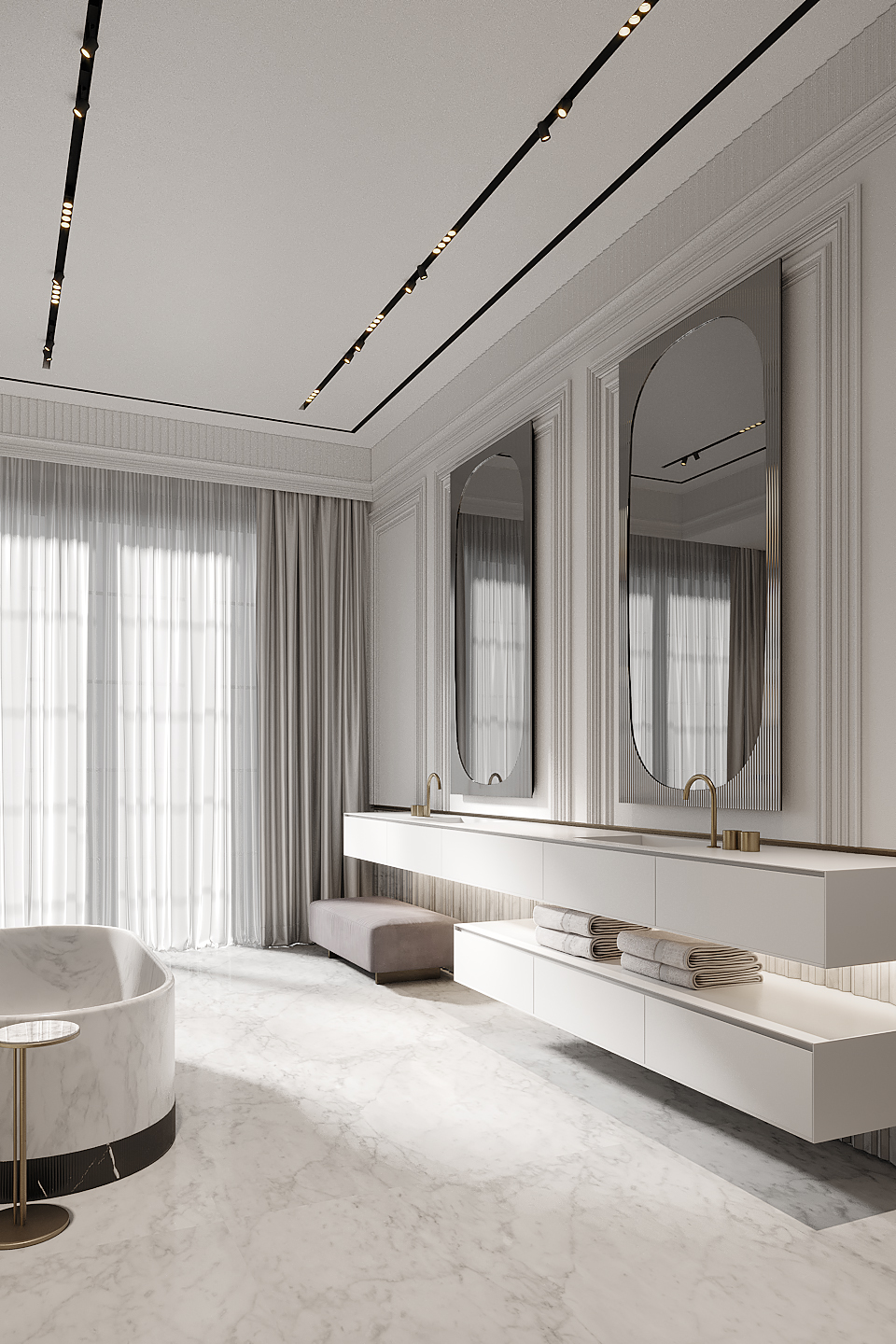 LAYOUT SOLUTION

---