IQ
-78-TT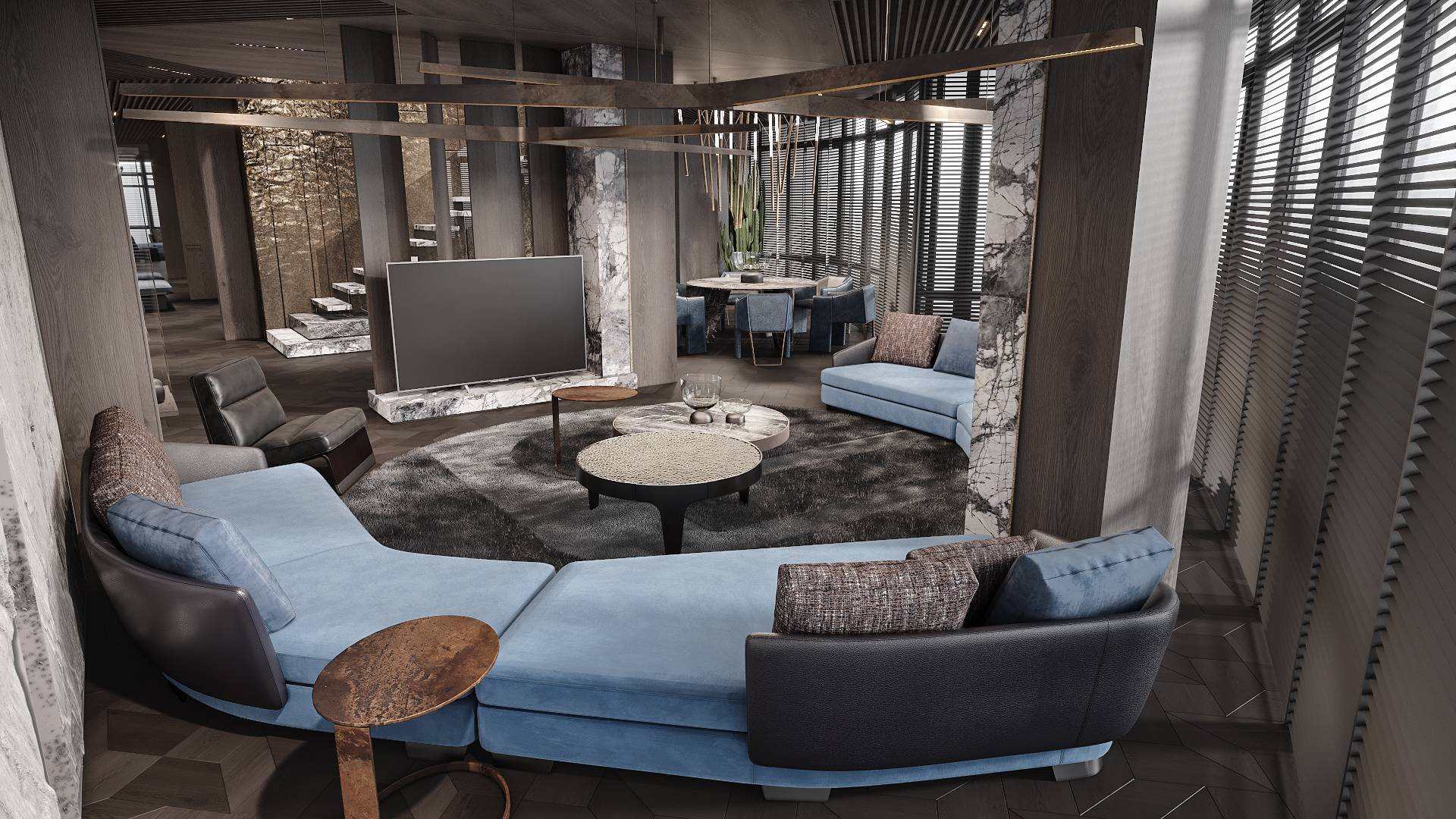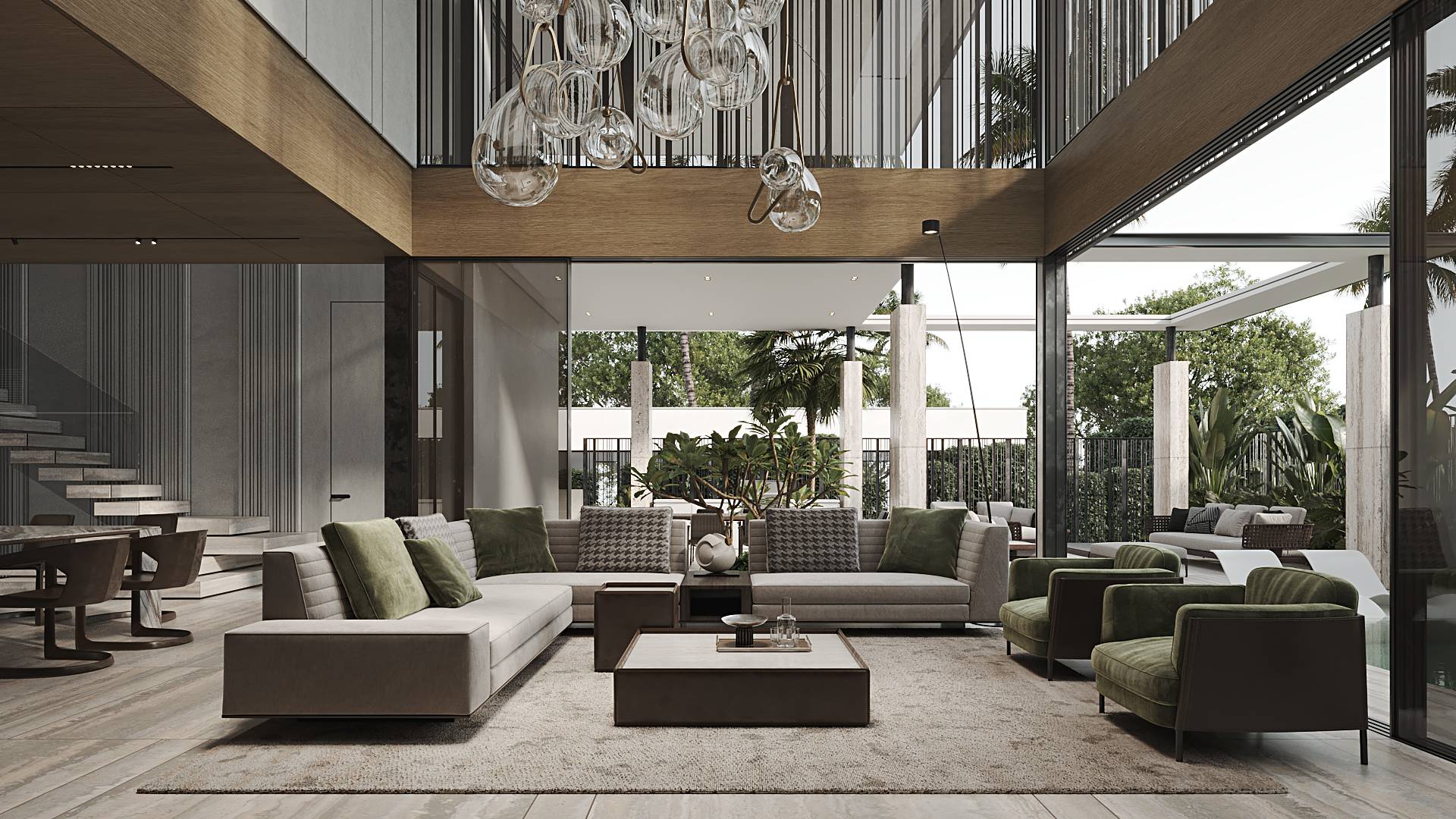 ---
Unusual can denote different things, but our strength is knowing what our clients meant by it — and delivering it. This city apartment is the case of unusual in every way. It's also the healthy mix of contrasts that yielded harmony. Let's walk you through this interior for you to see it for yourself.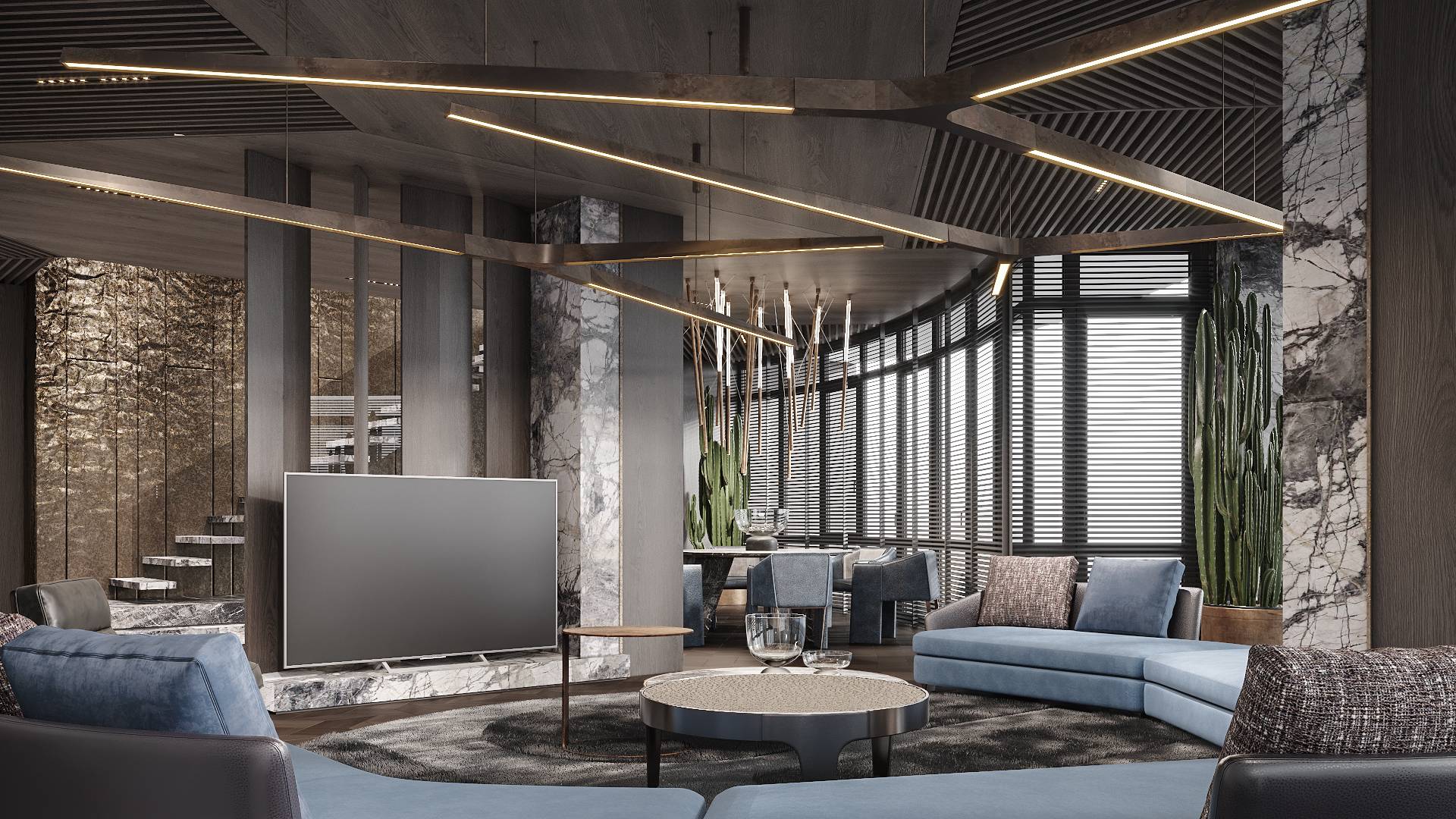 With warm and cool browns, neutral grays, and icy blues, this living room was created to bring in a warm homely atmosphere and a relaxing, party-ready one. And who said they can't coexist in one space? Our main task here was to design an interior that would be organic to the apartment architecture, which, as you may agree, is anything but standard planning. Hence, we chose to accent geometry in both furniture and decorative solutions. To do this, we used a particularly shaped parquet for flooring and veneered panels and battens for the ceiling. Together with decorative columns covered in four finishes, these solutions shaped the spatial perception of the room. In the house where art is appreciated, the furniture pieces had to match the qualities of the art objects. So when it came to furniture, we knew that we would use a lot of items from a couple of our all-time favorite manufacturers: Baxter and Henge. The forms of Baxter soft furniture and Henge lighting solutions supported the geometry-first approach we followed in this design.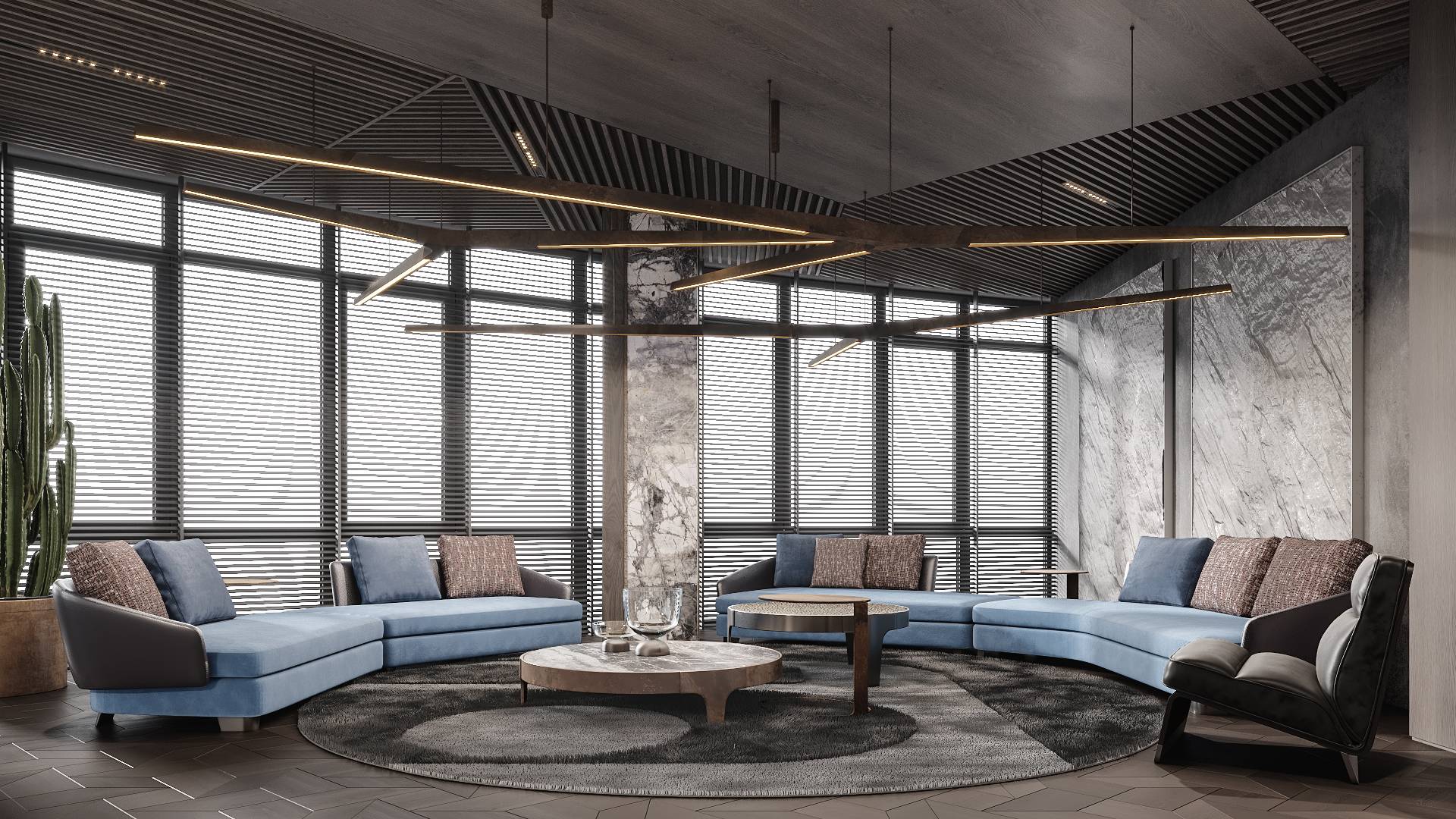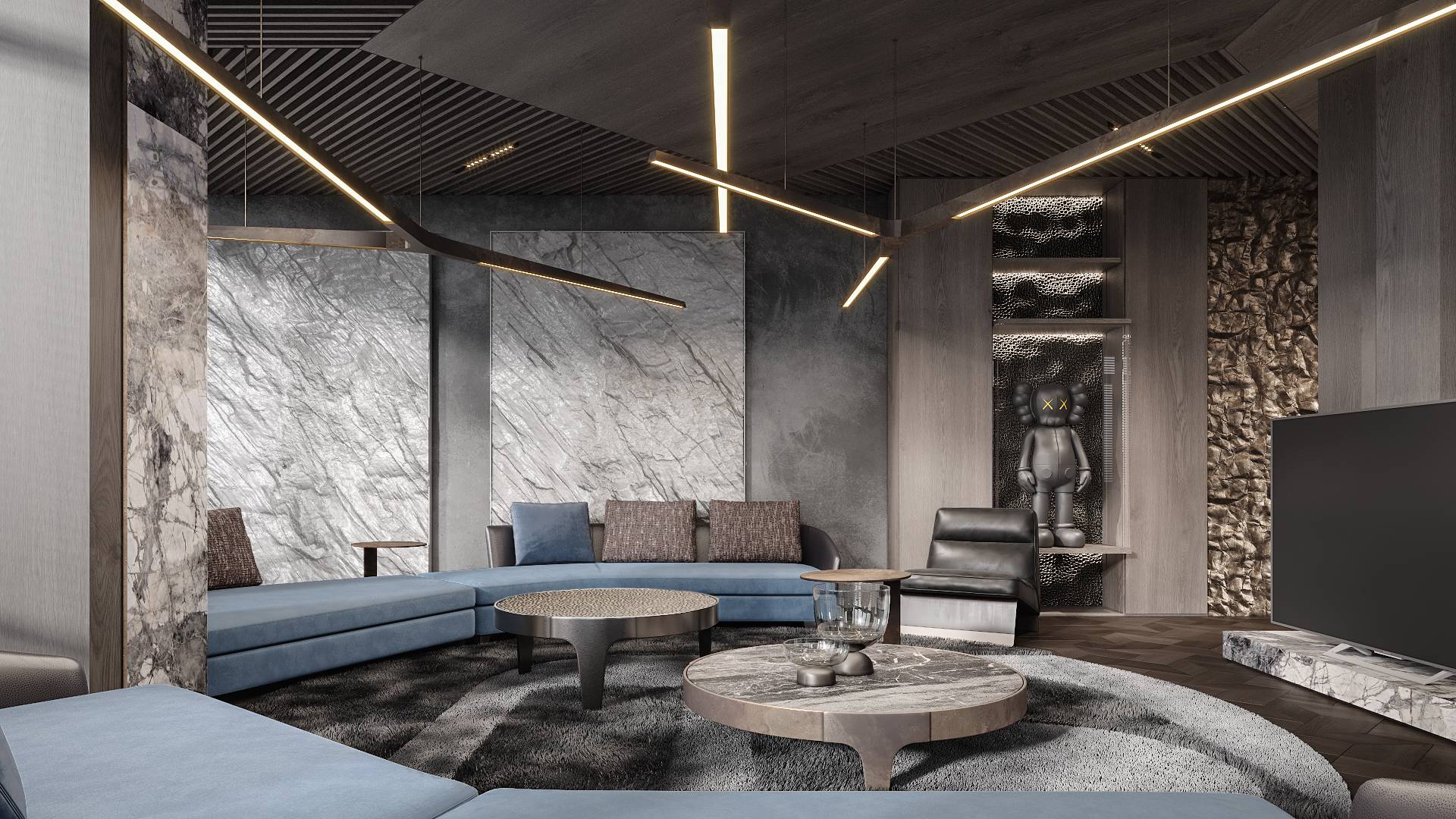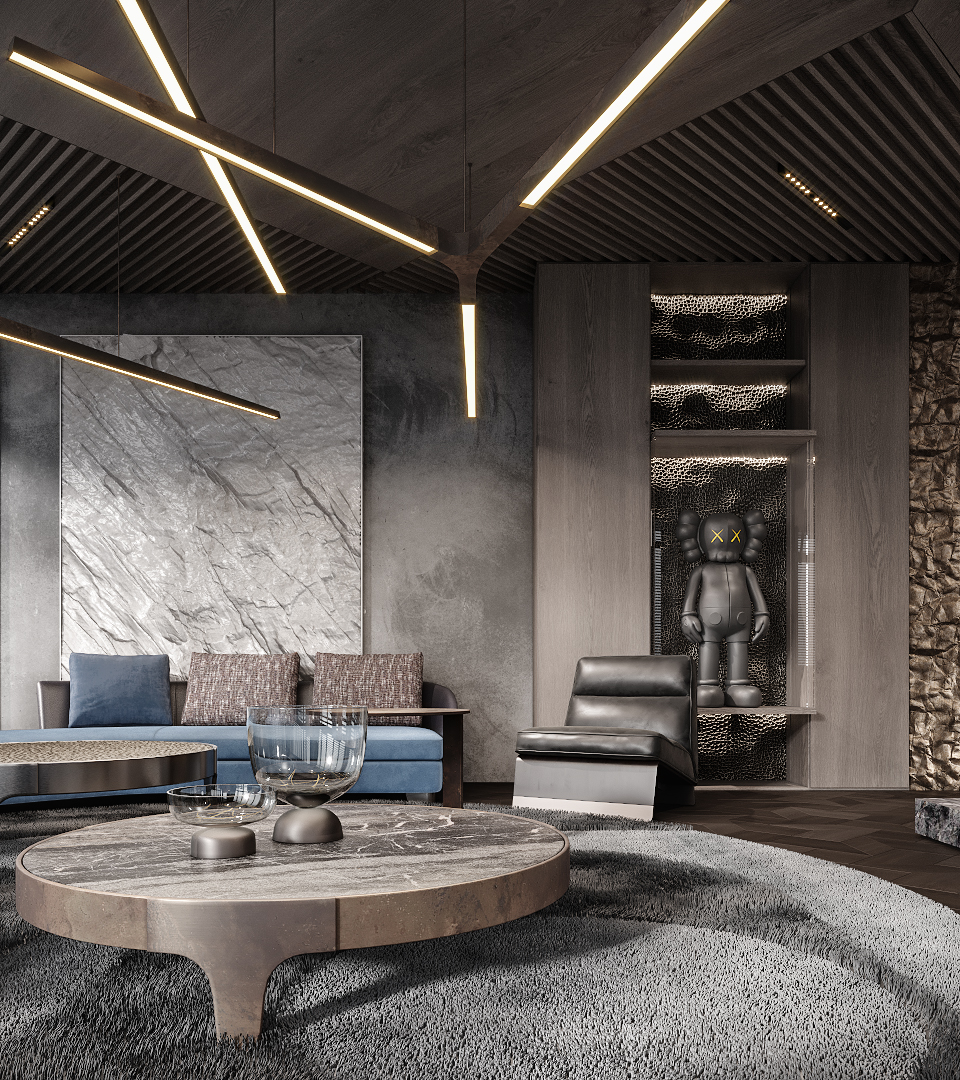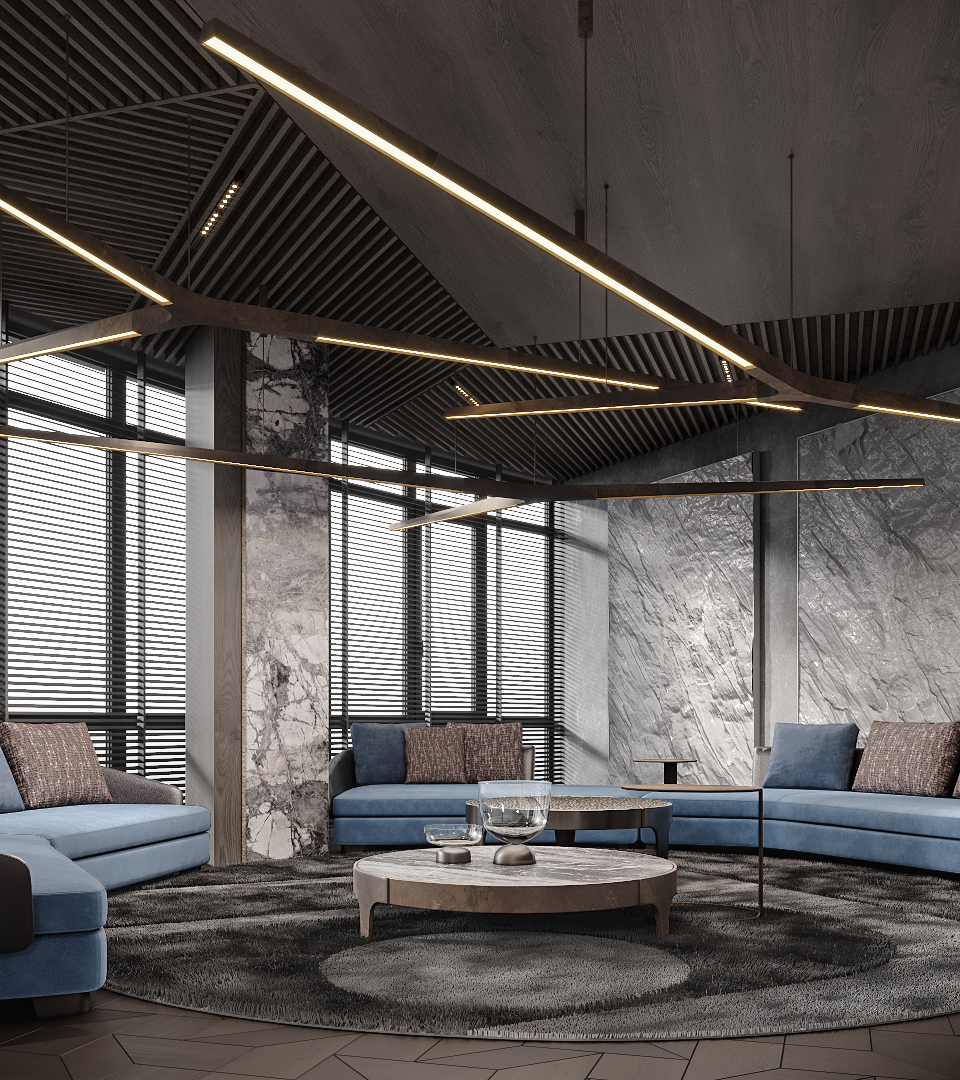 The extravagant living room may get plenty of attention, but it doesn't mean that any of it is left for the kitchen, especially if you notice the details. Have a closer look at the form of the marble island and you will understand that the geometry theme is here again, represented in a more subtle way. Or have the cabinetry's doors open, and you'll see how the sink area in marble complement the island and enlarges the space visually.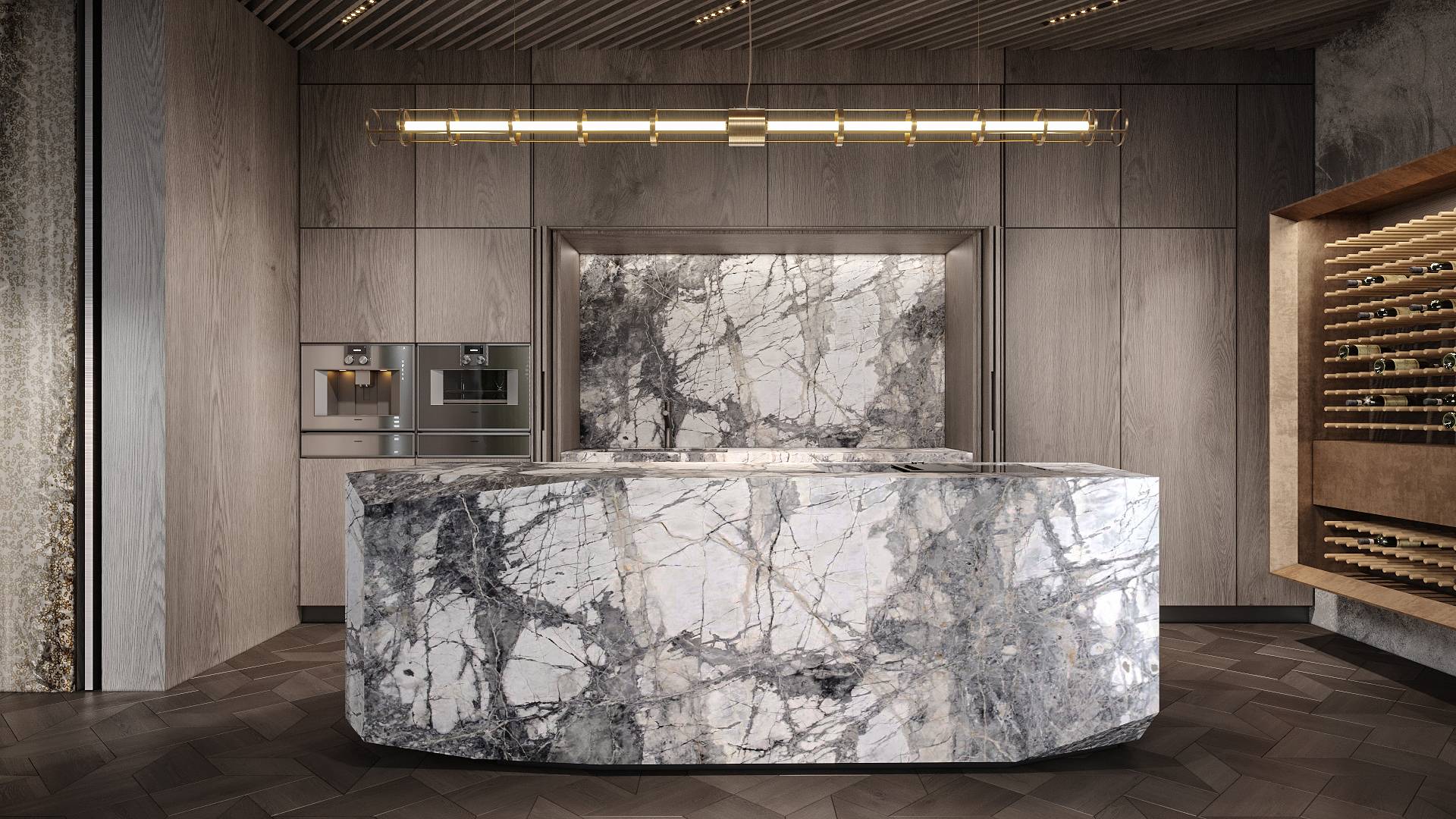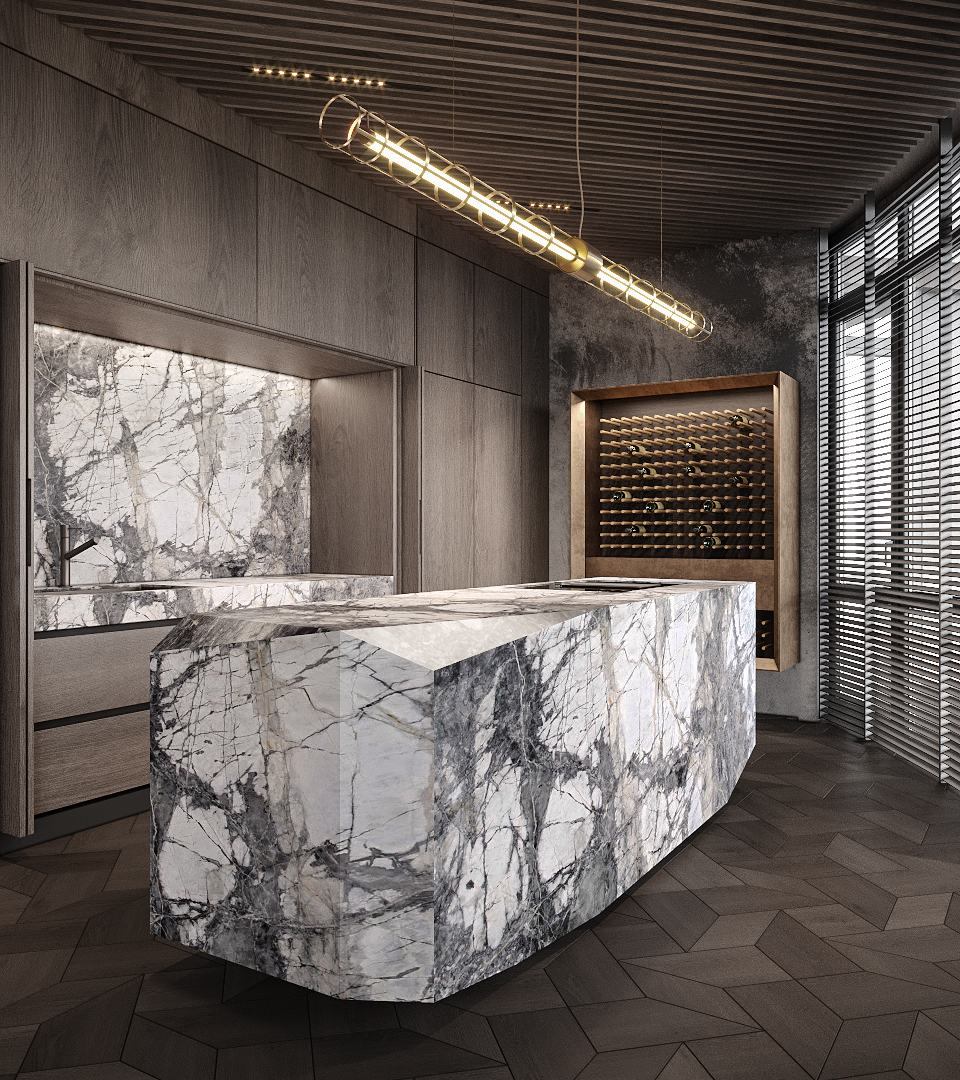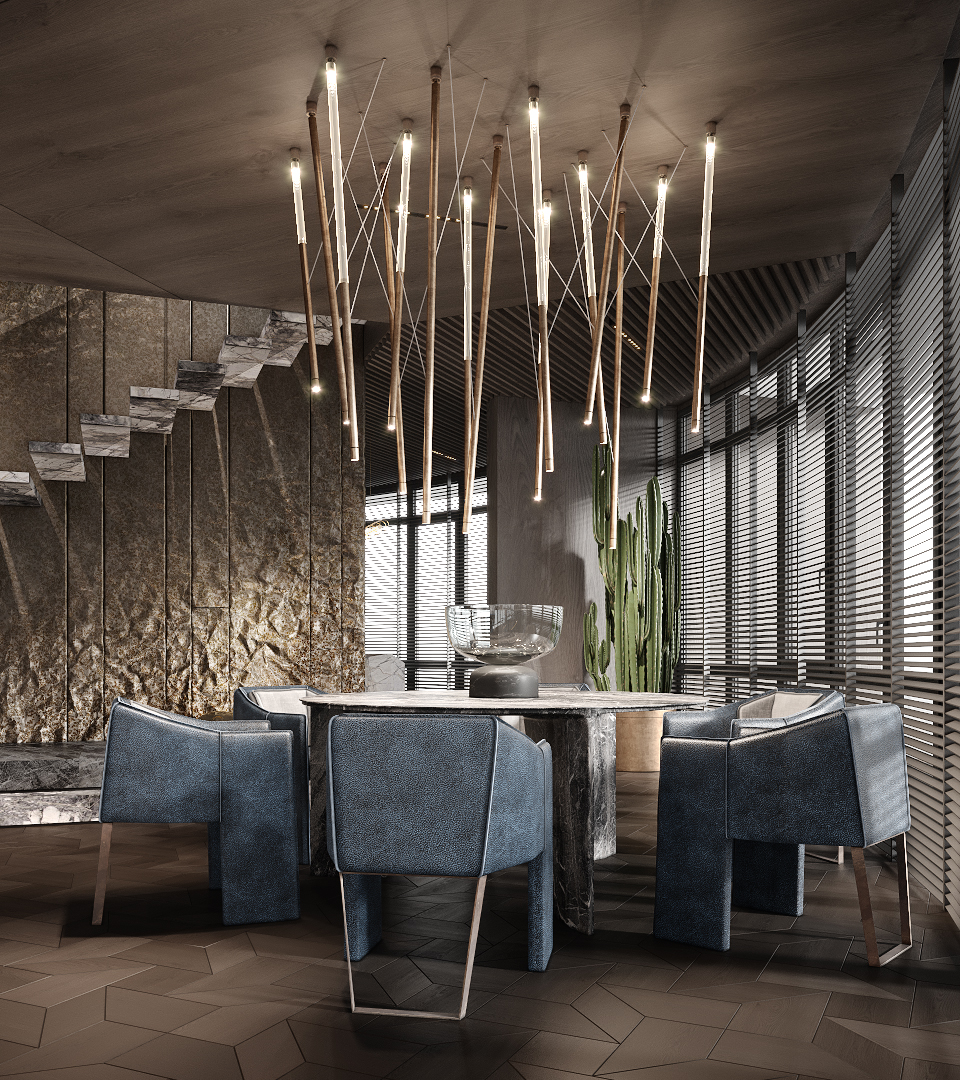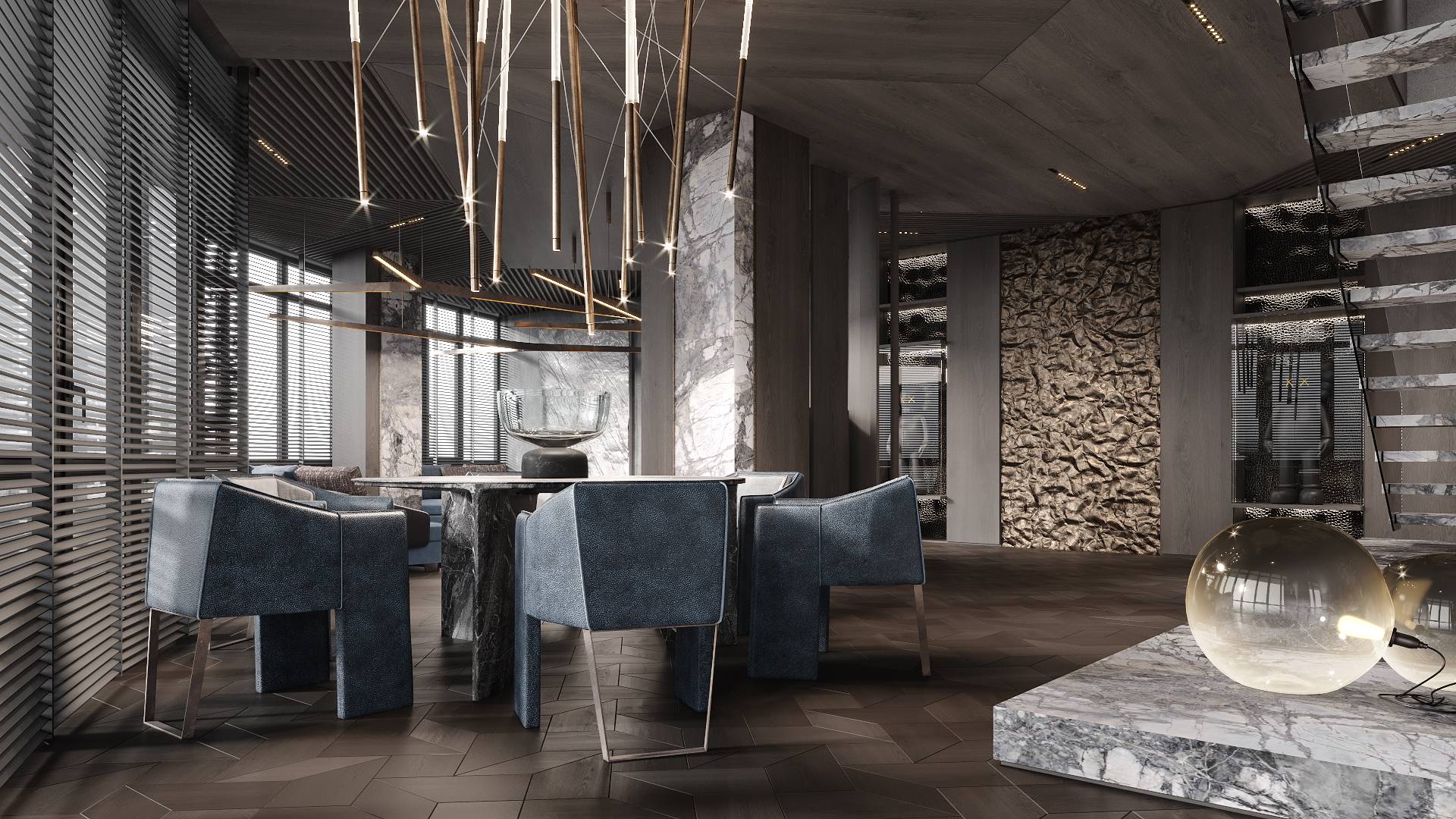 The entrance group and the staircase leading upstairs deserve a special comment here. Floating marble stairs against the wall covered with metal panels with crumpled texture immediately catch the viewer's eye — and that's the effect we planned for. Similar golden metal elements can be found throughout the space in furniture, lighting, or fixing details. In this way, they unite the interior and create a sophisticated illumination effect when the lights are on.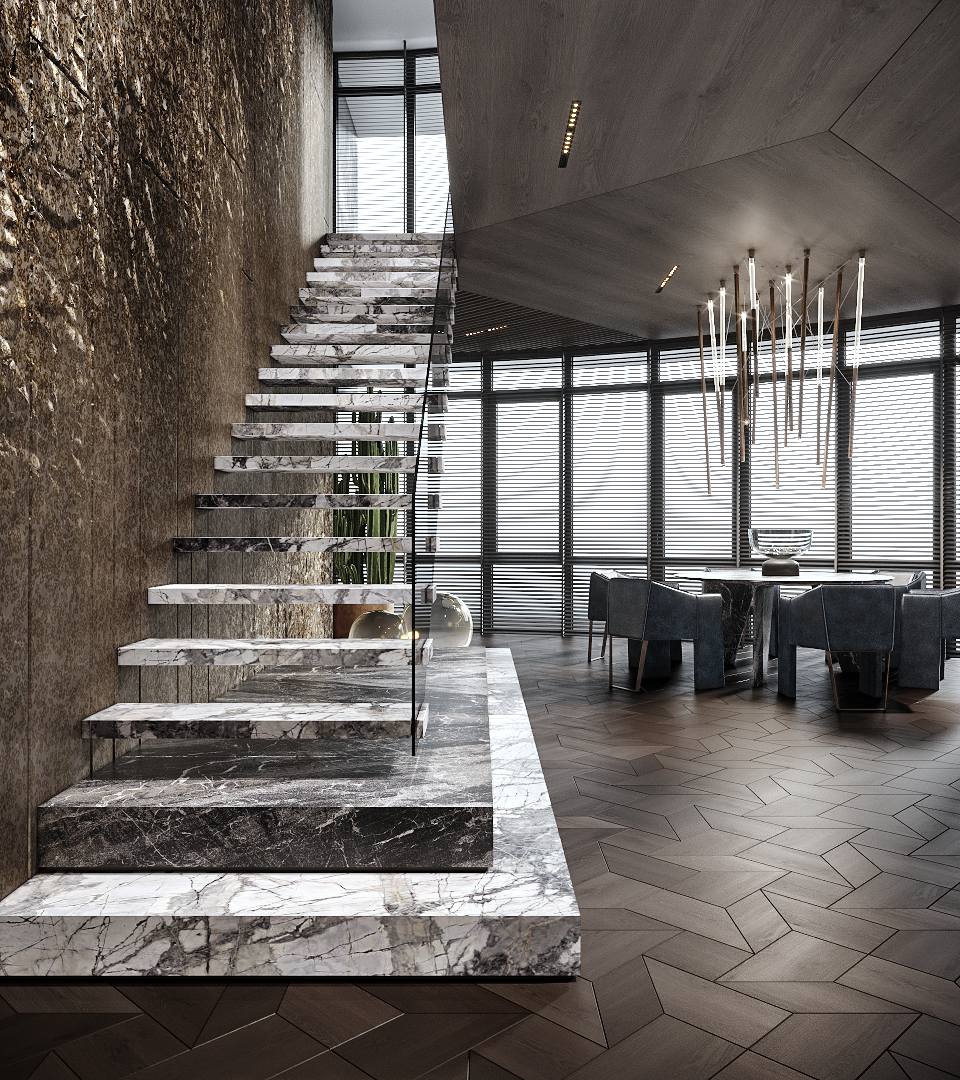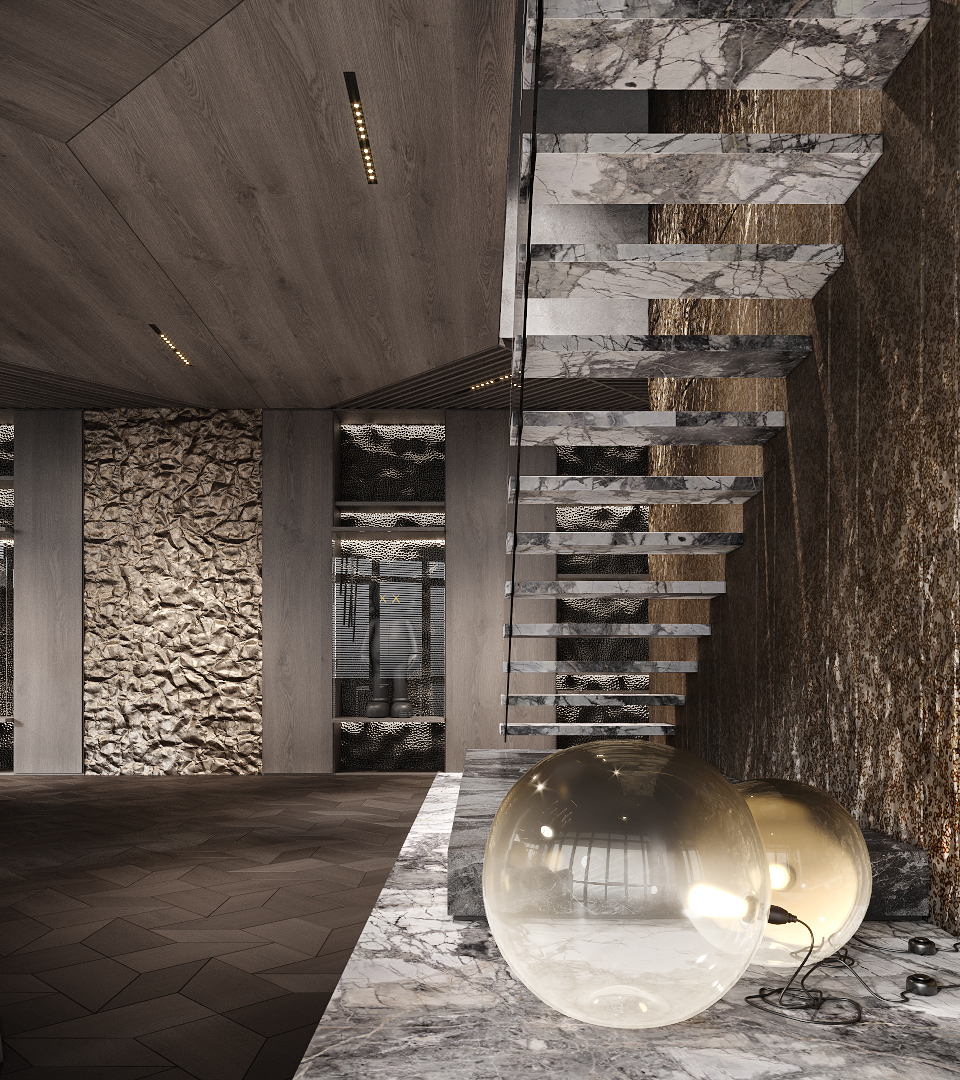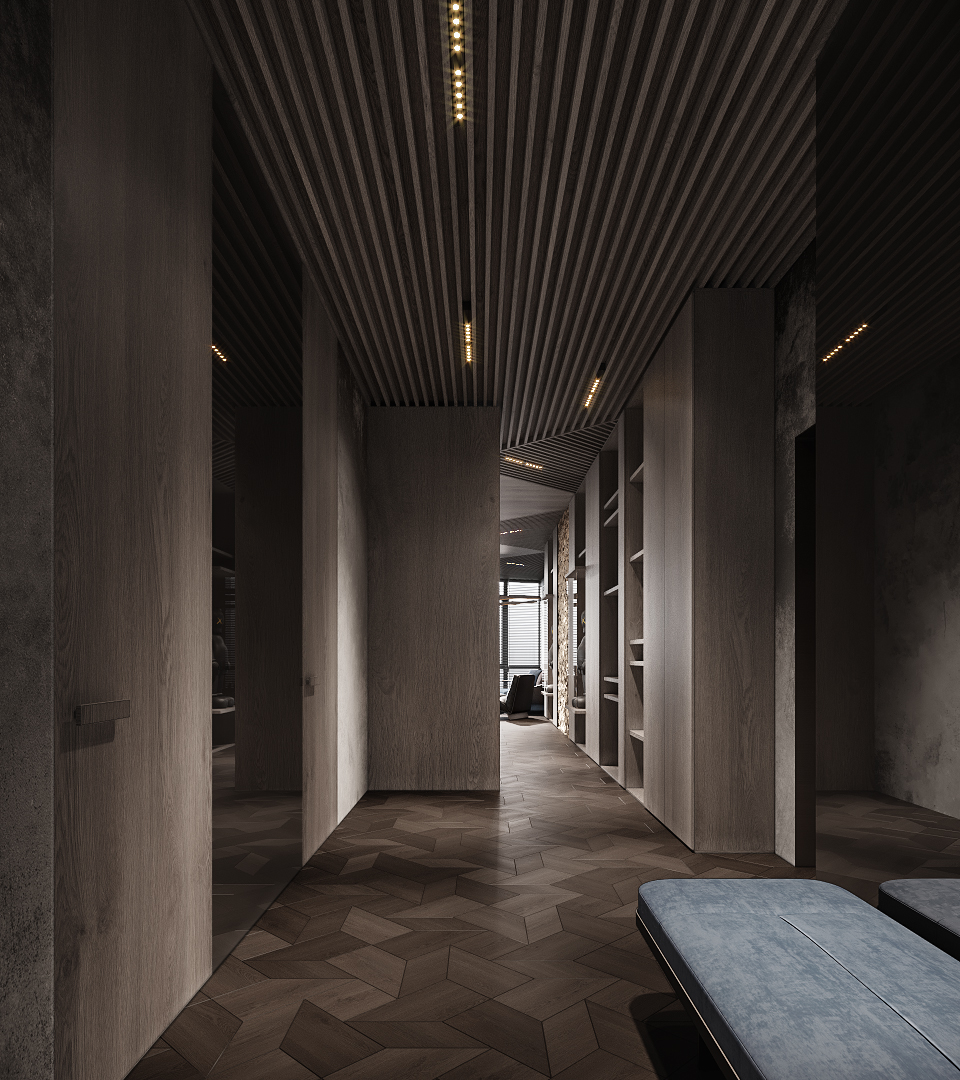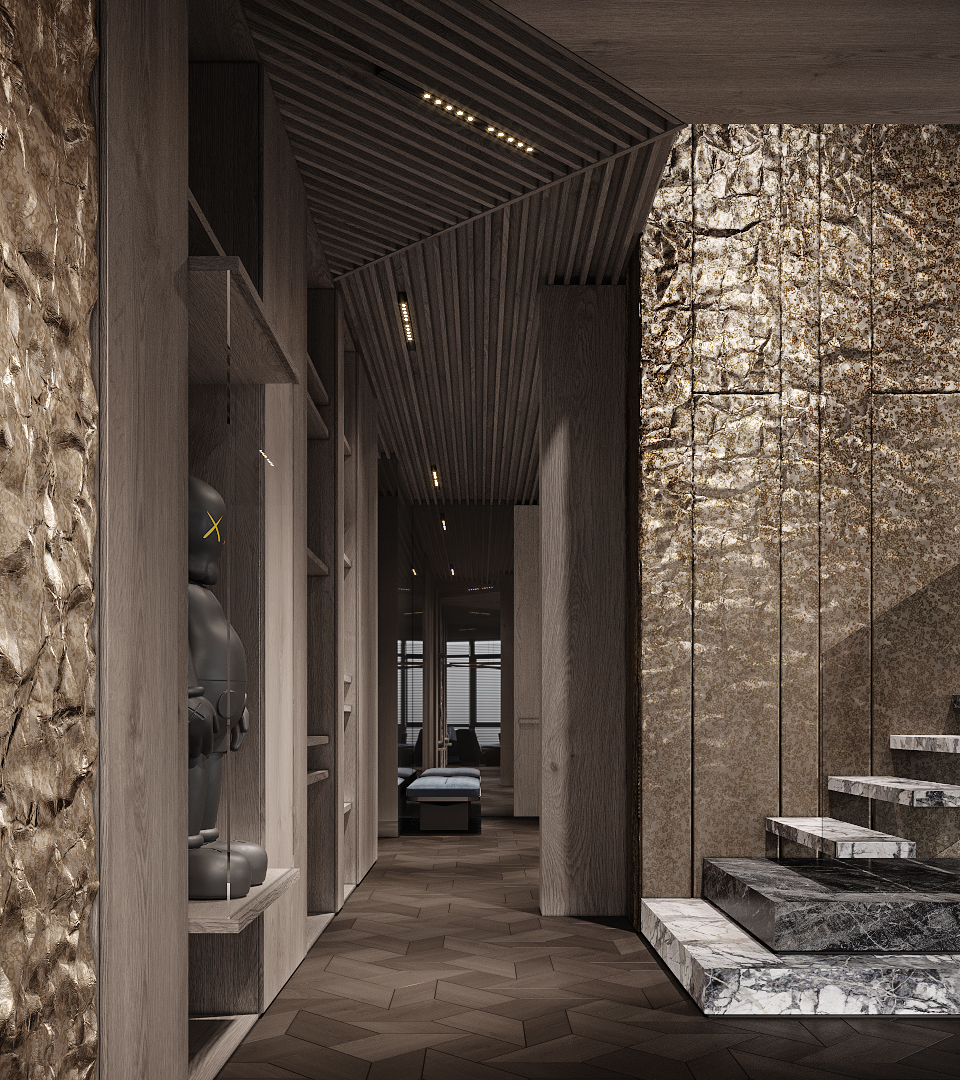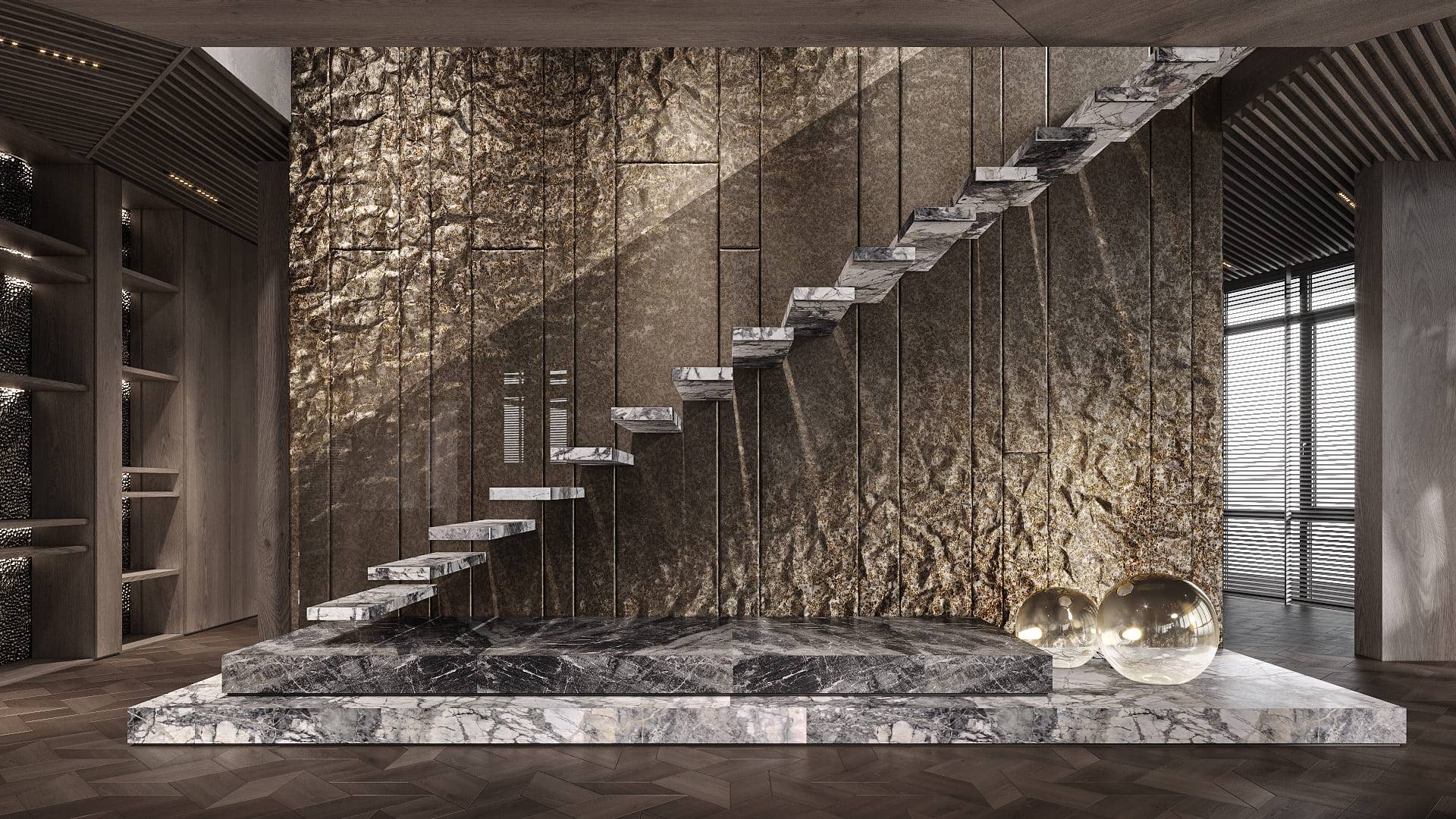 ---